A steaming cup of tea is great for chilly autumn nights. You can easily make everyday teatimes more festive with new dishes and a beautiful table setting. We picked out six lovely mugs and teapots from the selection at Finnish Design Shop!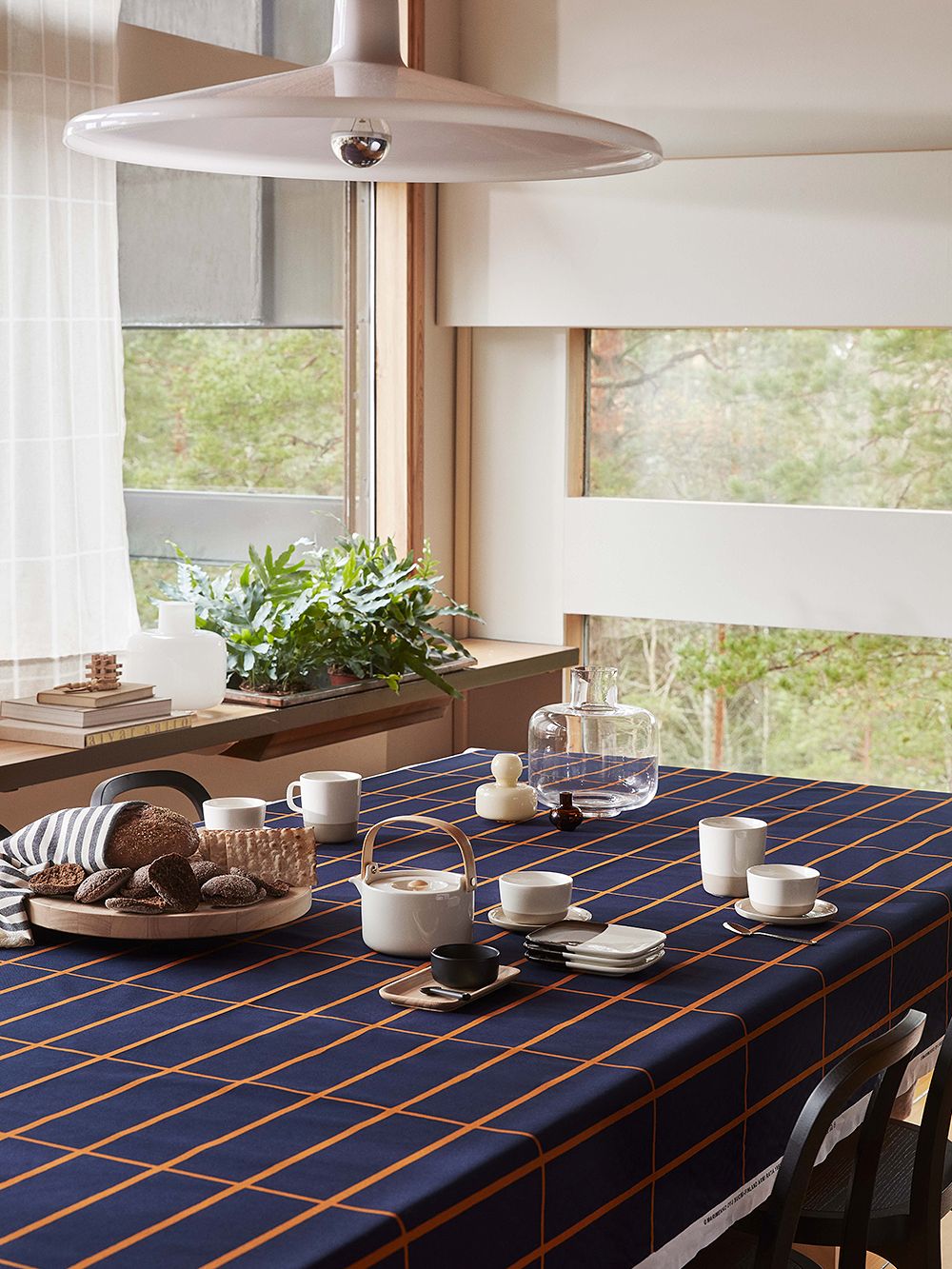 1. Marimekko: Oiva teapot
The Oiva teapot, designed by Sami Ruotsalainen, has a charming wooden handle and precise form. The line also includes Oiva teacups in various patterns. The tablecloth with a timeless grid pattern is Armi Ratia's Tiiliskivi fabric, which is part of Marimekko's Fall 2018 home collection.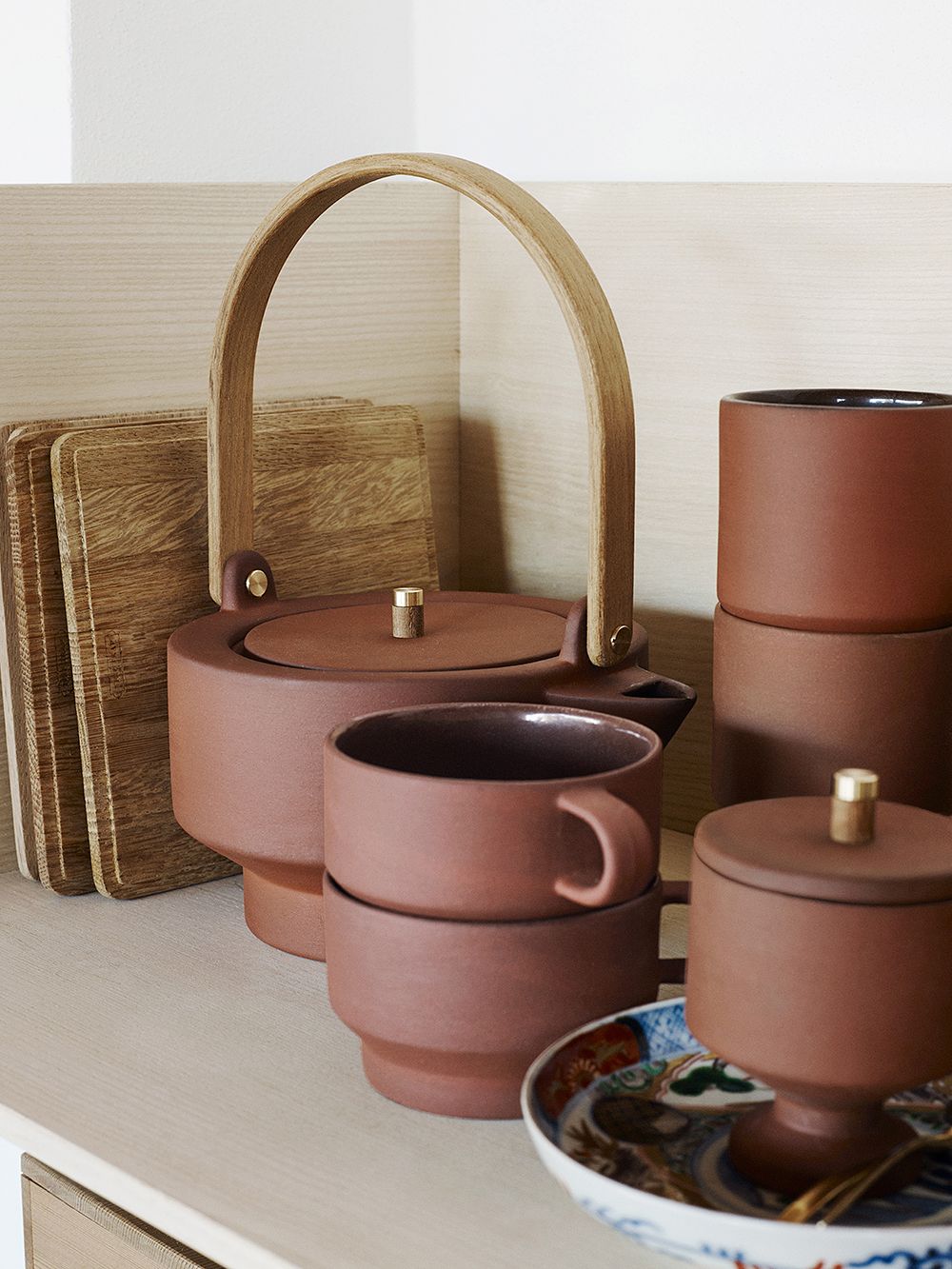 2. Skagerak: Edge dishes
Skagerak's Edge terracotta teapot is finished off with small brass details and a beautiful teak handle. The collection, designed by Stilleben, features not only tableware but also planters and vases.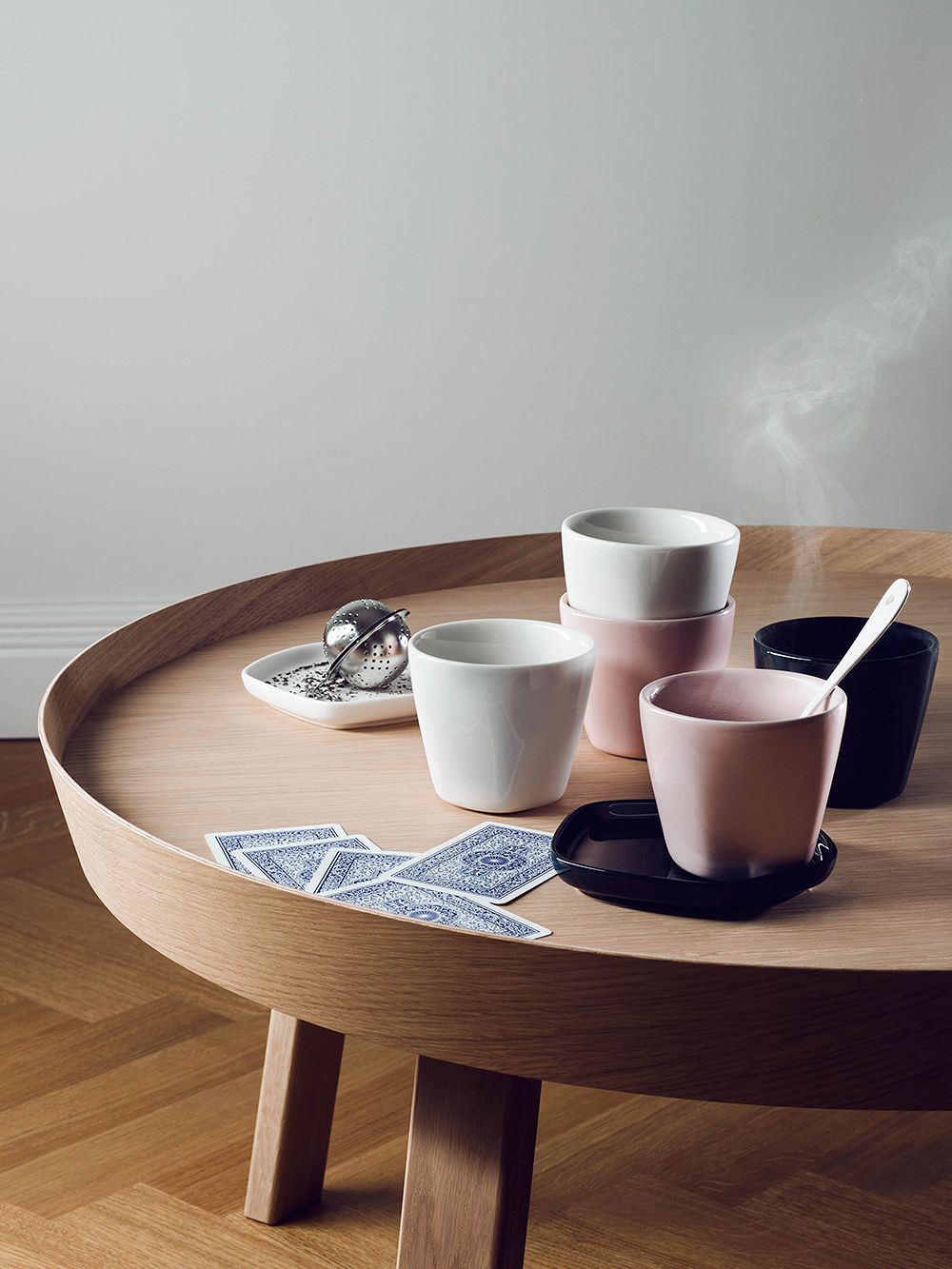 3. Iittala X Issey Miyake
The color palette of the tableware by Issey Miyake Design Studio suits both everyday life and festive occasions. The cups manufactured by Iittala can be used for serving warm and cold beverages. The oak coffee table is Muuto's Around.
The Buono kettle also works on induction stoves and makes a stylish altrenative for traditional kettles.
4. Hario: Buono kettle
The Buono kettle from the Japanese brand Hario is excellent for preparing pour-over coffee or boiling water for tea. The elegant pot even works on induction stoves and makes a stylish alternative for traditional kettles. This picture also features the Formakami JH3 pendant and In Between chairs, both made by Danish manufacturer &Tradition.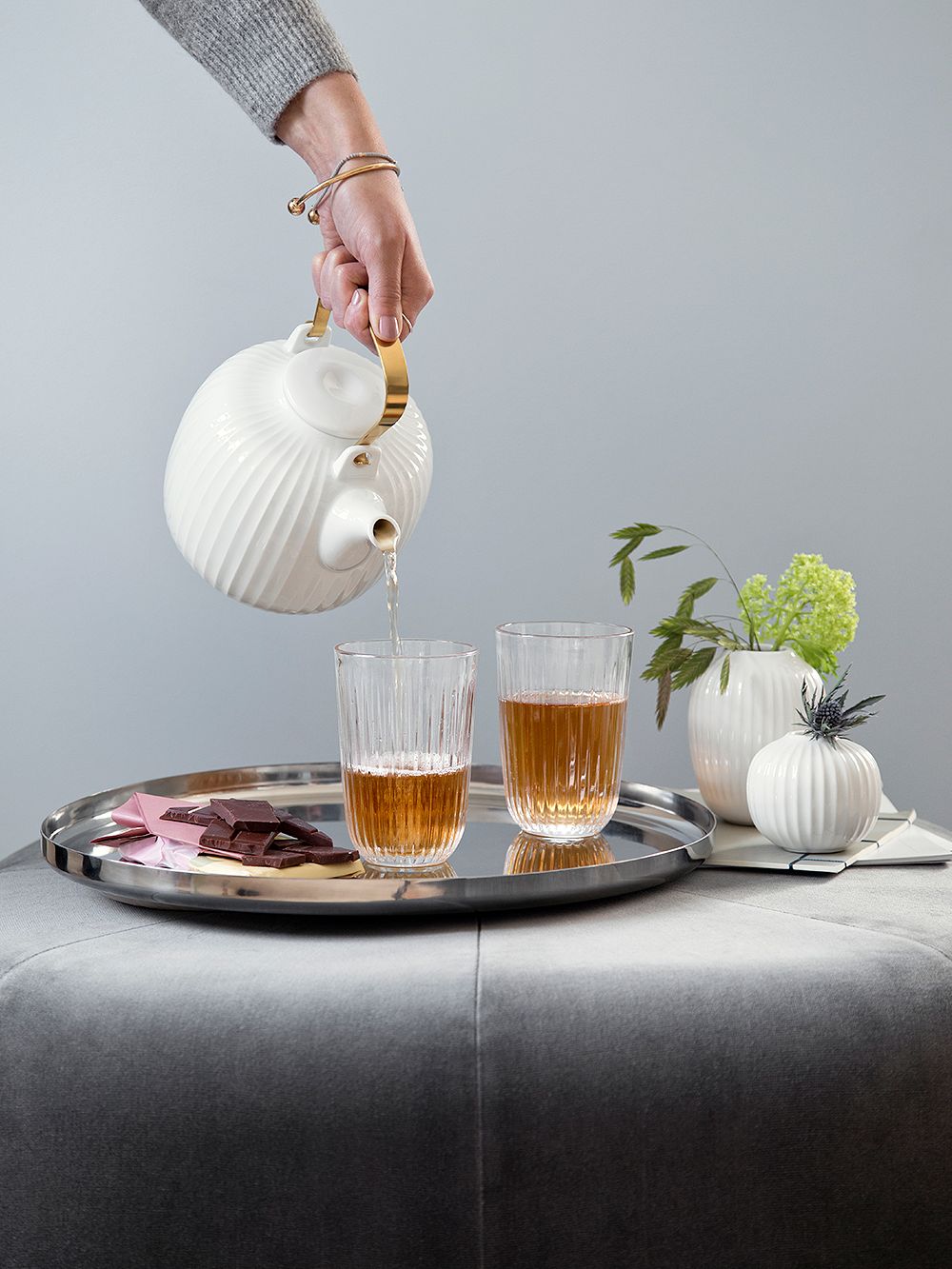 5. Kähler: Hammershøi teapot
For those who appreciate a more classic style, there is Kähler's Hammershøi teapot, which is suitable even for a traditional British high tea. Although it has an especially regal design, it is part of a new collection designed by Norwegian Hans-Christian Bauer (born in 1980). Beyond the teapot, the Hammershøi collection includes dishes, vases and spice mills.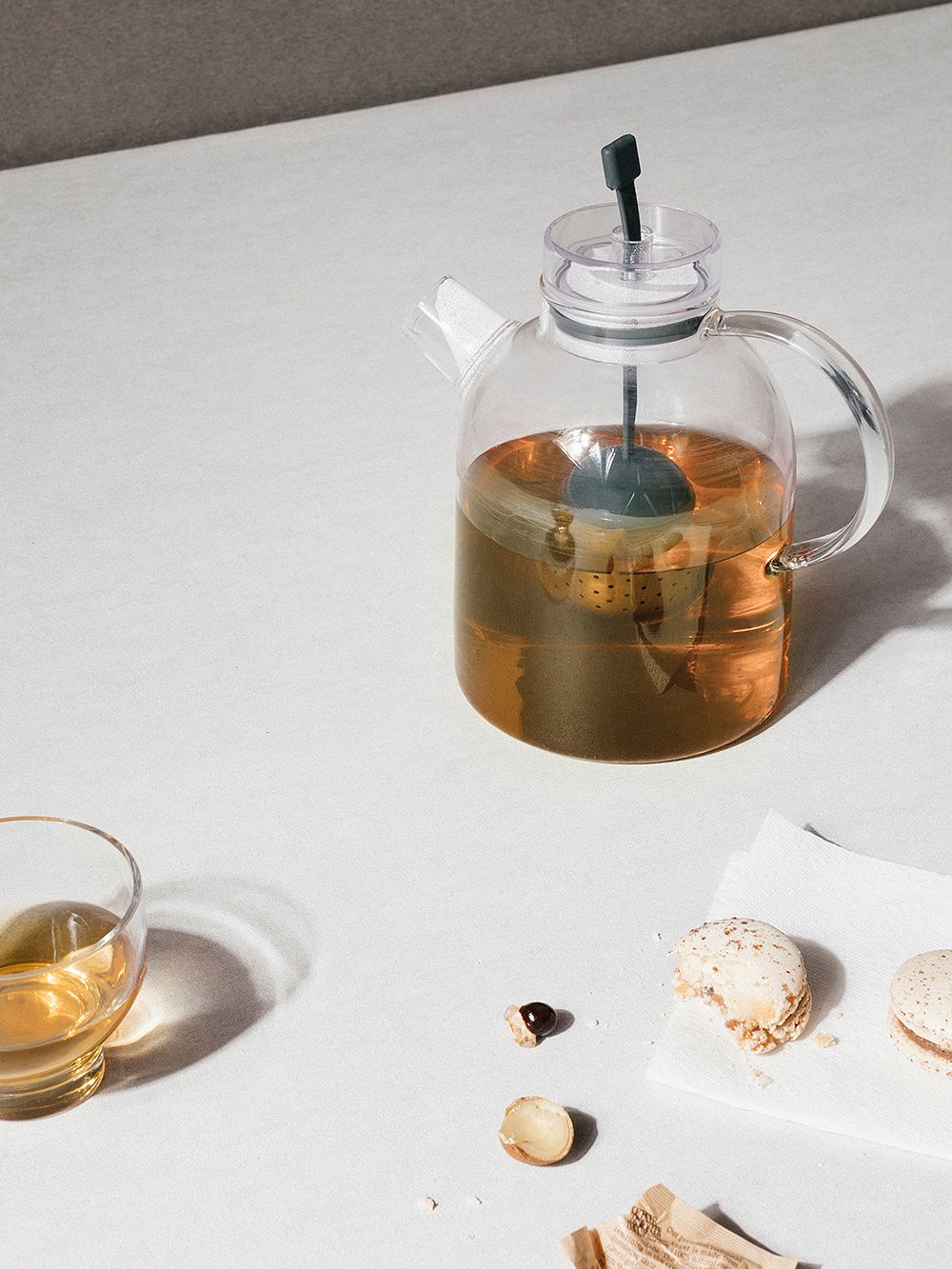 6. Menu: Kettle teapot
Brewing tea in Menu's Kettle is especially handy. When the tea has steeped long enough, you can raise the metal tea strainer to hang below the sealed cover. Keep your drink warm with a heater, sold separately.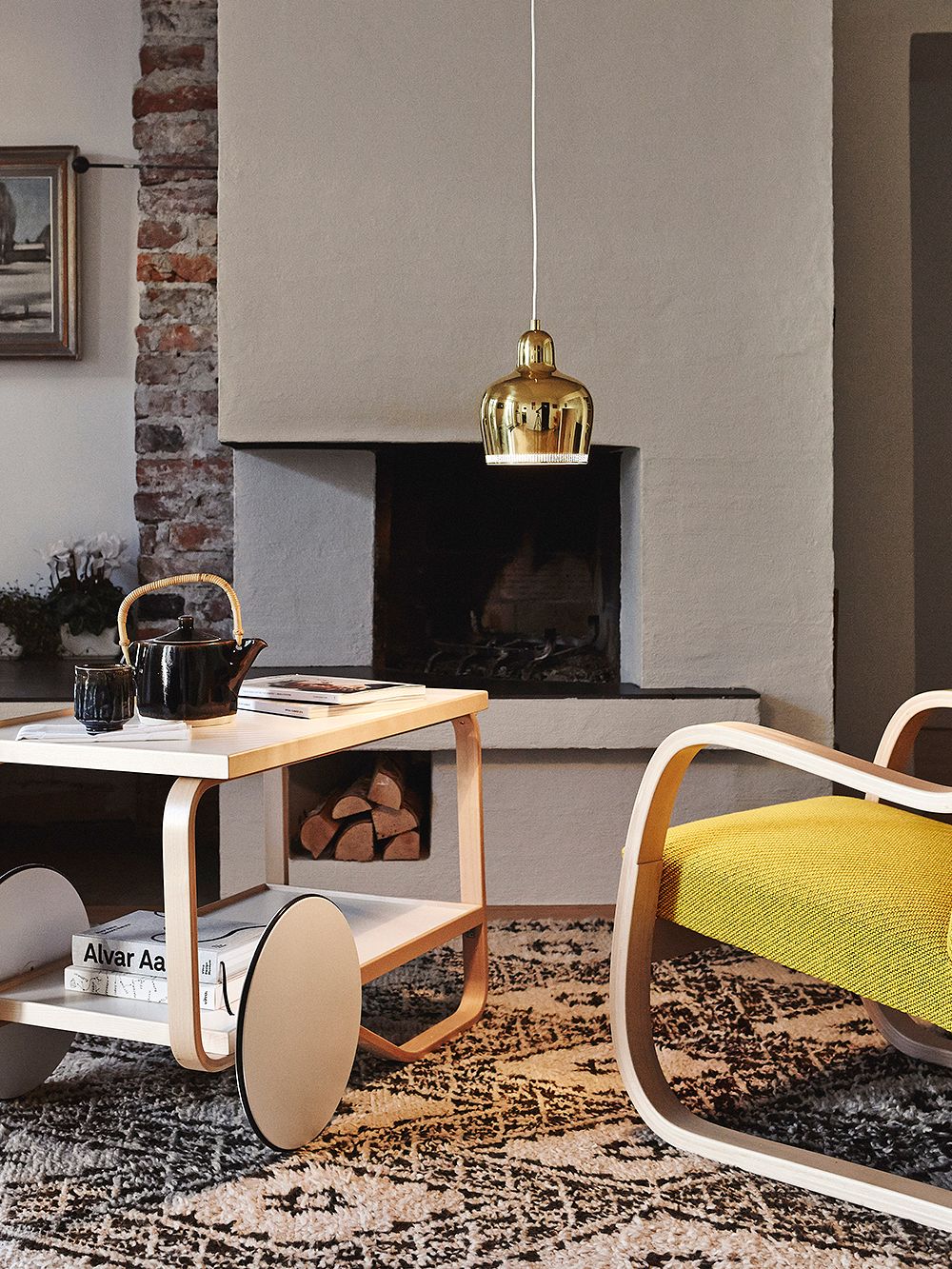 +1. Artek Tea trolley 901
An otherwise ordinary teatime can be elevated with a stack of one's favorite magazines, a comfortable armchair and Artek's classic: Tea trolley 901, designed by Alvar Aalto in 1936. The A330S pendant in brass, also known as Golden Bell, creates a cozy lighting.
See also:
Teapots and coffee pots at Finnish Design Shop >
Text: Mikko Vaija Images: Manufacturers