Created by Maija Puoskari and Tokyo SAIKAI, the children's Nuppu tableware range is expanding with a new line, Nuppu Junior. The beautifully minimalist tableware can be used even when the little ones are all grown up.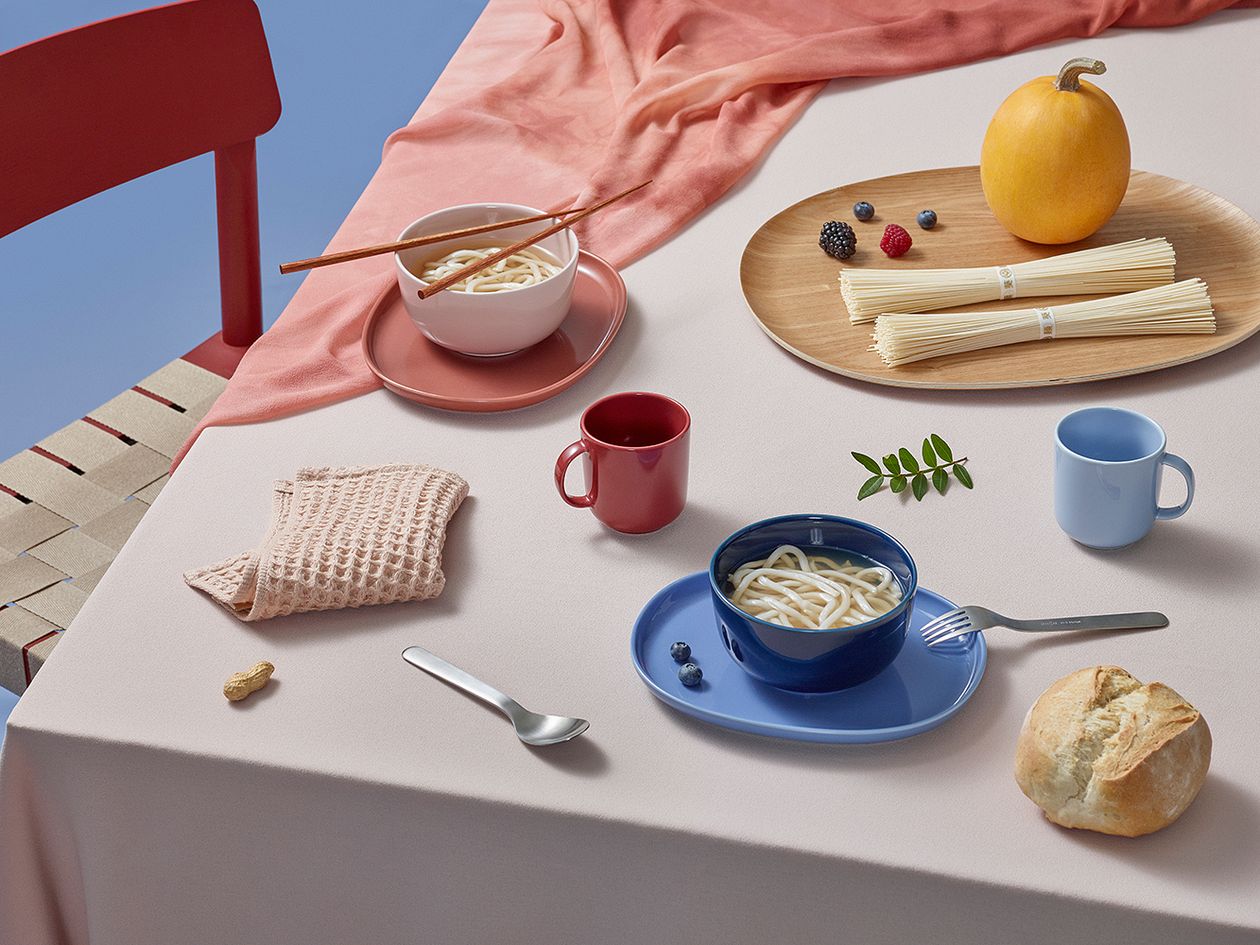 THE NUPPU PRODUCT FAMILY got some new members as a new line for kids aged 3 to 6 was added to the range. The new Nuppu Junior tableware, just like the earlier Nuppu Baby line, is carefully designed to fit the little ones' needs – yet also to teach them to use and value breakable dishware.
"I want to encourage families to use authentic, traditional tableware, ceramics, steel wood. I feel it is important that the child learns from an early age to handle and appreciate breakable objects and materials," says Puoskari.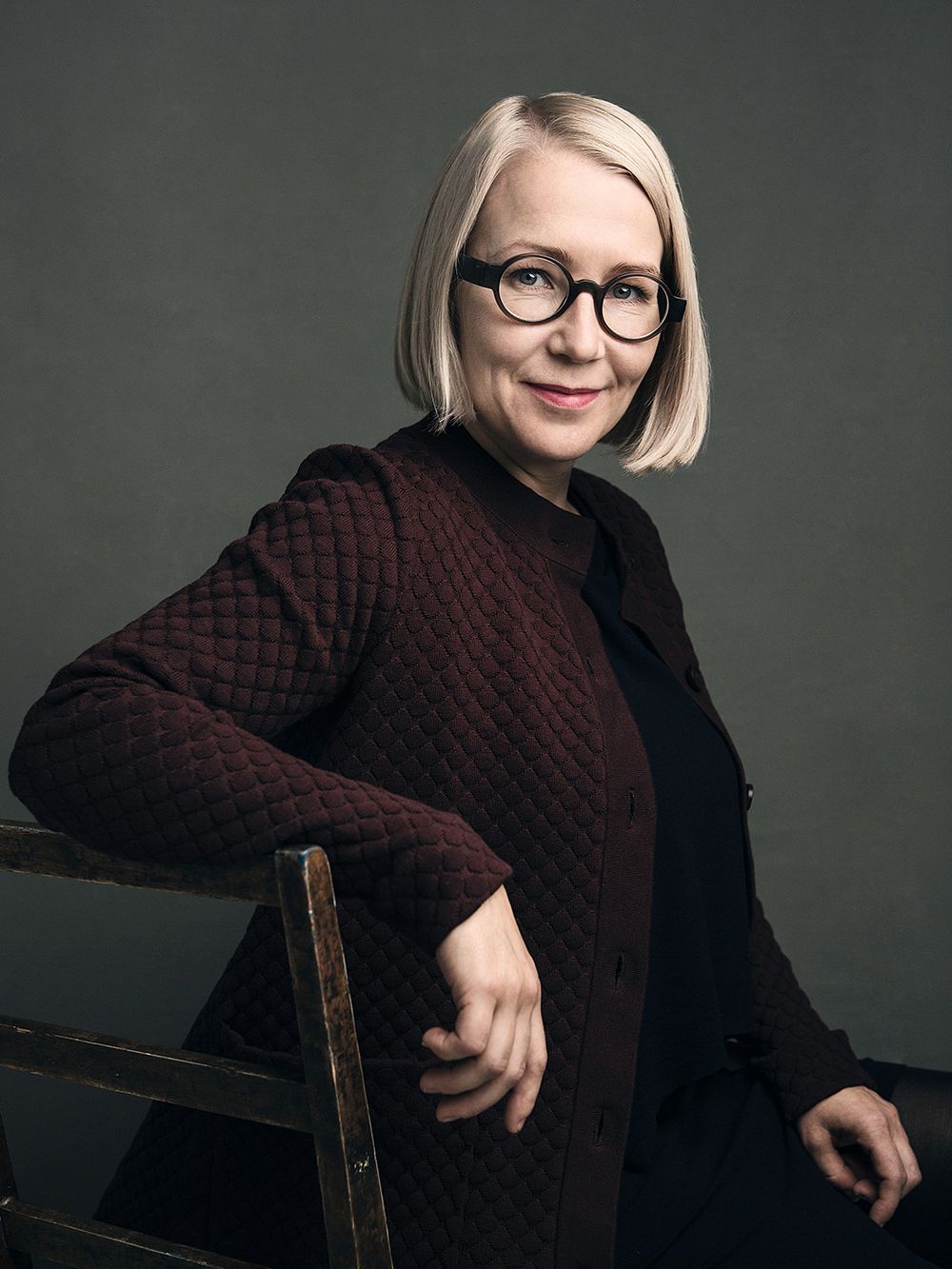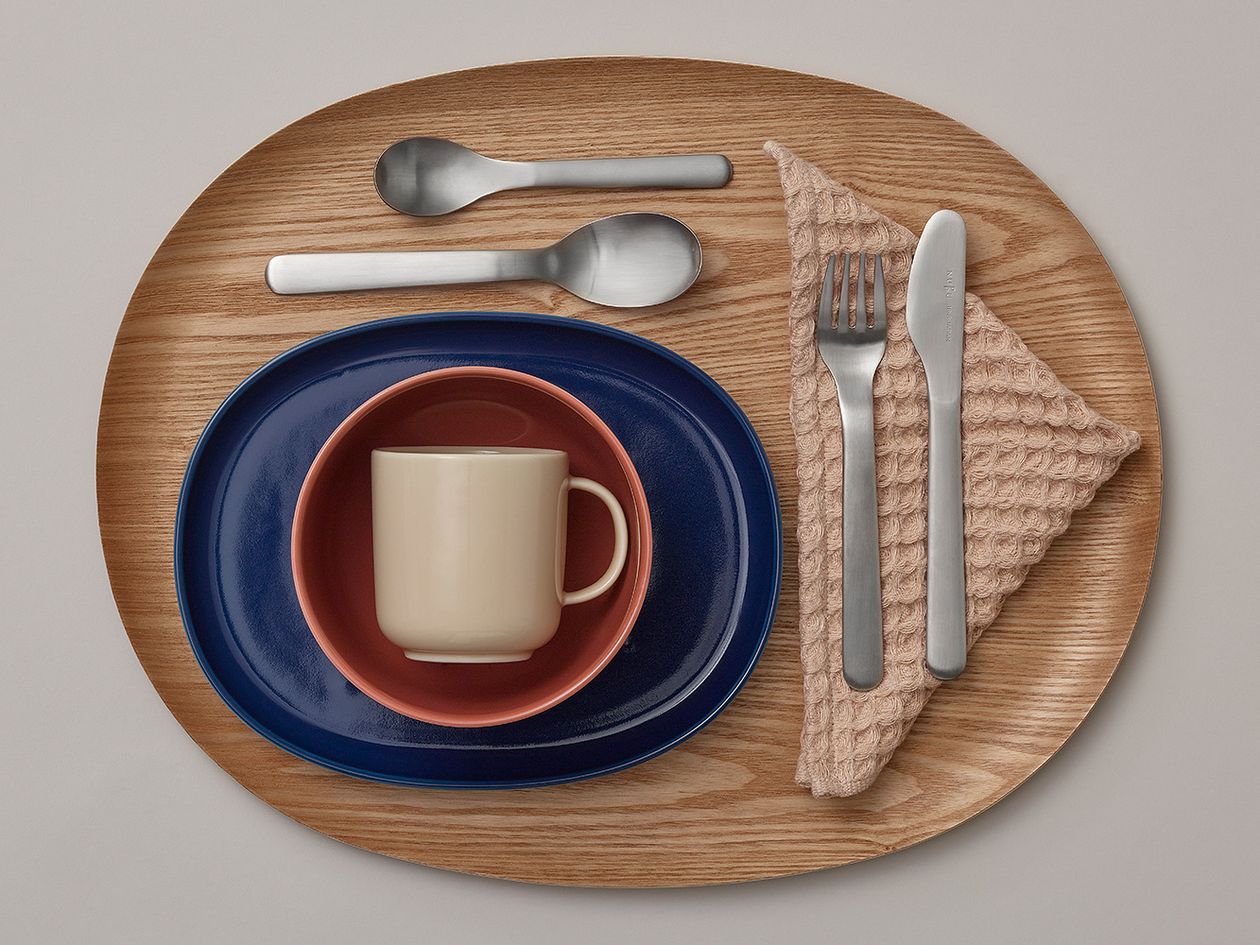 Created in collaboration with the Japanese lifestyle brand Tokyo SAIKAI, the Nuppu tableware is made in Japan. The ceramic dishware is crafted in the town of Hasami, which has a long tradition of ceramics spanning almost 400 years.
The steel cutlery, in turn, is made in Tsubame-Sanjo, an area known for top-quality metalware. The charmingly rounded design was inspired by pebbles shaped by waves, and it also feels safe and comfortable to hold in little hands. The cutlery's weight and dimensions are also carefully considered with kids' needs in mind.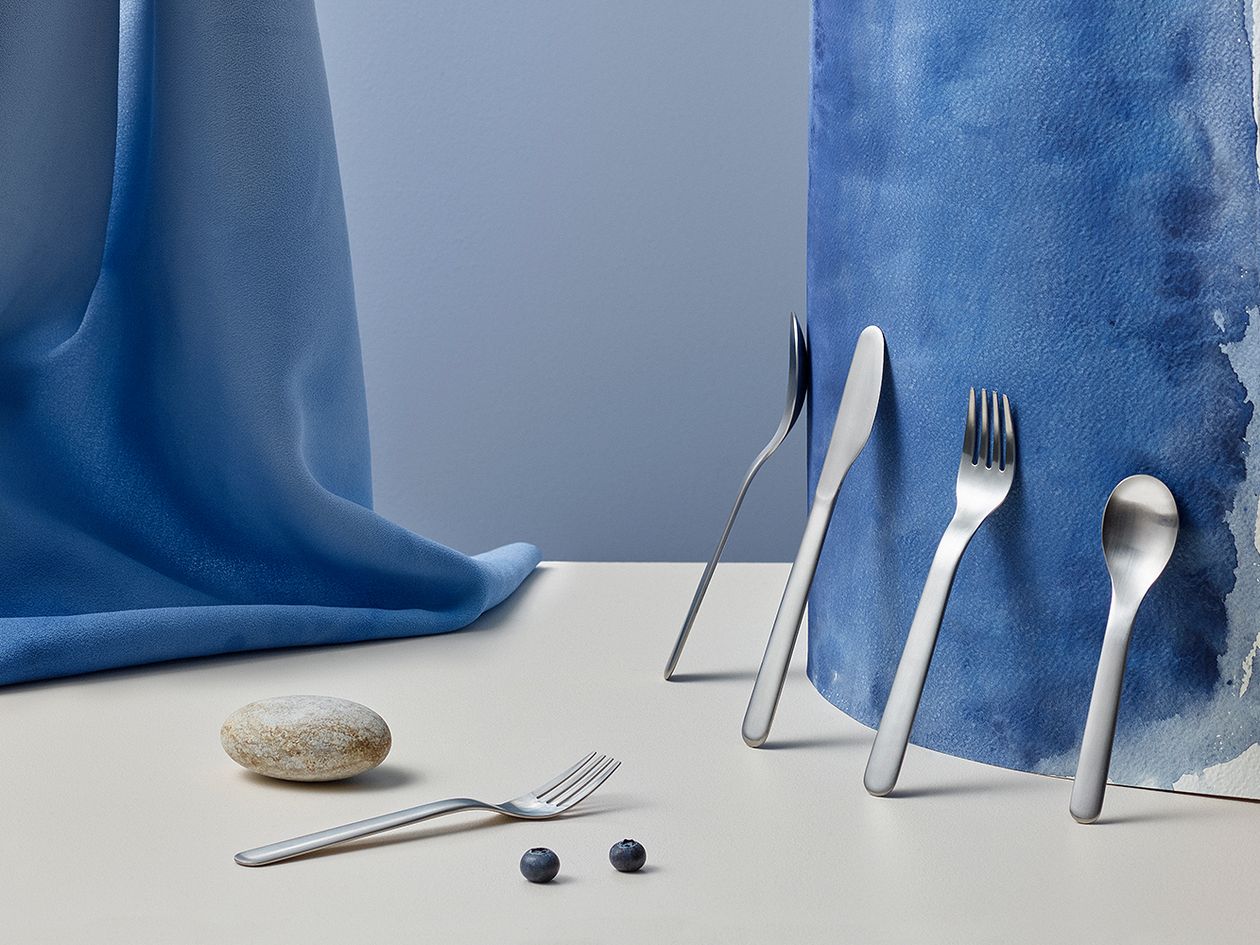 In addition to ceramics and cutlery, the line also includes a gorgeous ash wood tray in a size that is specially designed to fit the little hands that carry it. Furthermore, the line includes a towel set that echoes the notion of durable, authentic materials: unlike paper napkins or kitchen roll, the towels can be used and reused time and time again. The highly absorbent mini towels are made of a cotton-linen blend.
Alongside quality and sustainable materials, Puoskari has focused on a beautiful and simple design language that does not restrict the use of the items as the child grows. In addition to the round shapes already mentioned, the shades of the dishes are also inspired by nature: the Nuppu Baby dishware comes in colors inspired by wildflowers, while the shades of Nuppu Junior allude to berries found in Finnish nature, lingonberry, blueberry and cloudberry. The monochrome, minimalist dishes can just as well be used by adults.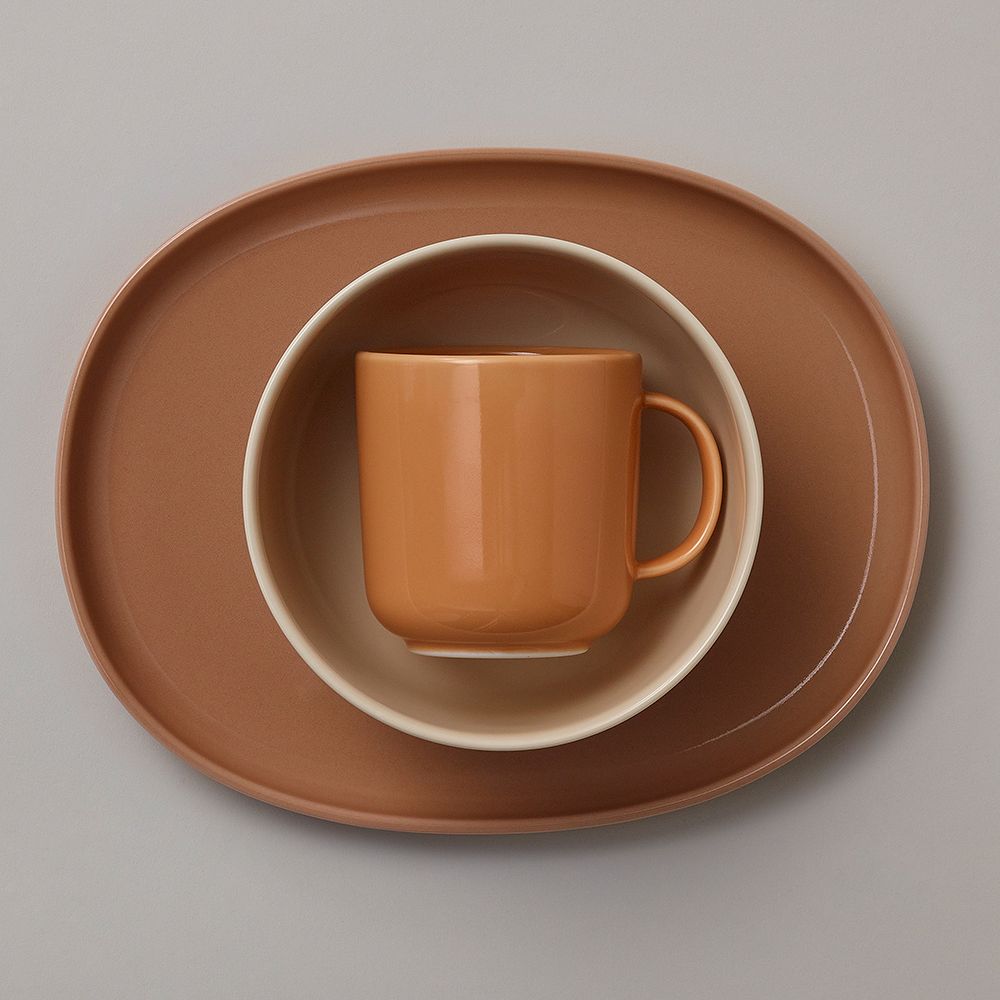 "What matters to me in the design of Nuppu is its versatility. It is not just intended to be children's tableware that will be thrown away as the child grows up. Nuppu is a long-lasting series and can follow the child alongside them or stay in the family for other uses," Maija Puoskari says.
See also:
• All Nuppu products >
• All products by Maija Puoskari >
Edit: Emmi Ratilainen Images: Katri Kapanen Styling: Anna Pirkola Art director: Tuukka Tujula