Moomin by Arabia and the Red Cross encourage us to be kind to each other with an all-new, limited-edition tableware collection: an act of kindness, however small it may be, can have a huge impact on the people around you. The special collection is based on Tove Jansson's 1960s illustrations for the Finnish Red Cross.
ARABIA WILL INTRODUCE a new, limited edition Moomin collection created in collaboration with the Finnish Red Cross. The special edition tableware will feature an illustration based on Tove Jansson's original drawings that the Moomin author and artist created in the 1960s for the international humanitarian network's Finnish office. Together, Moomin by Arabia and the Finnish Red Cross invite us all to do small acts of kindness to one another.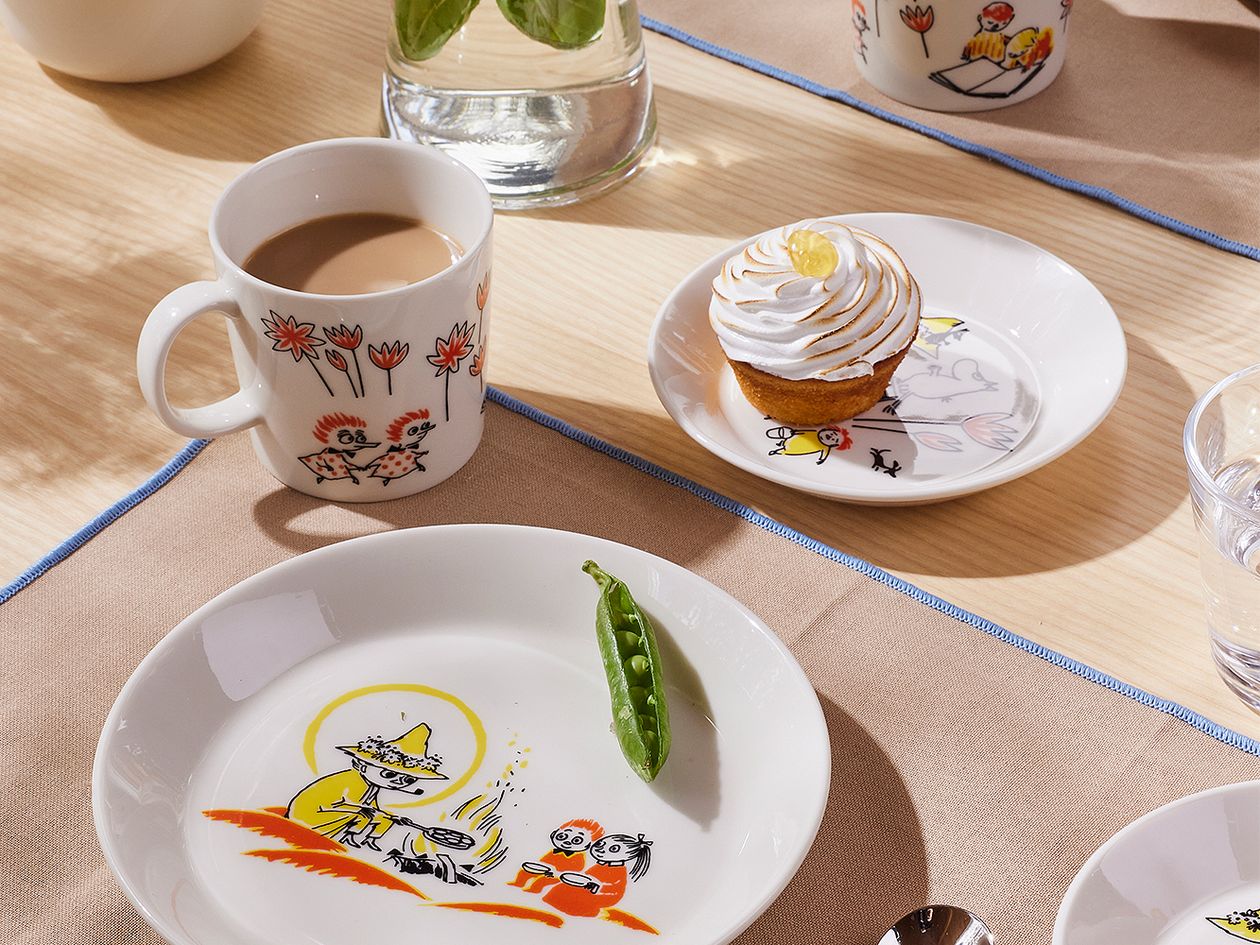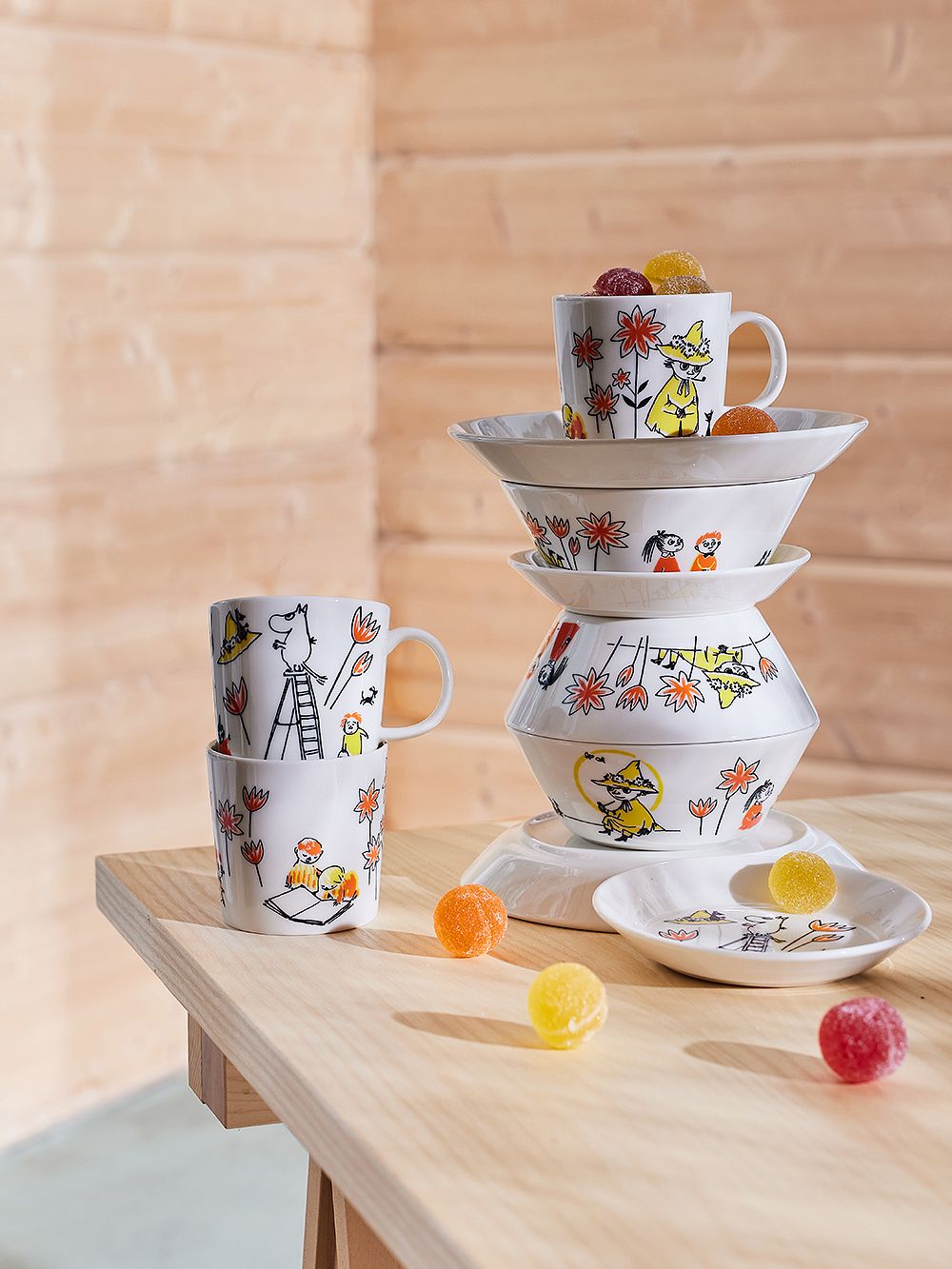 The new Moomin ABC tableware is adorned by charming illustrations based on Jansson's original drawings from 1963 – the originals were created for a Red Cross-themed school timetable that was handed out to kids.
The red-hued illustration features a variety of Moomin characters from Moomintroll to Little My and from Snufkin to the lovable duo, Thingumy and Bob. Although the exact backstory for the original illustration has not survived, the drawings are instantly recognizable, created with Jansson's distinctive style.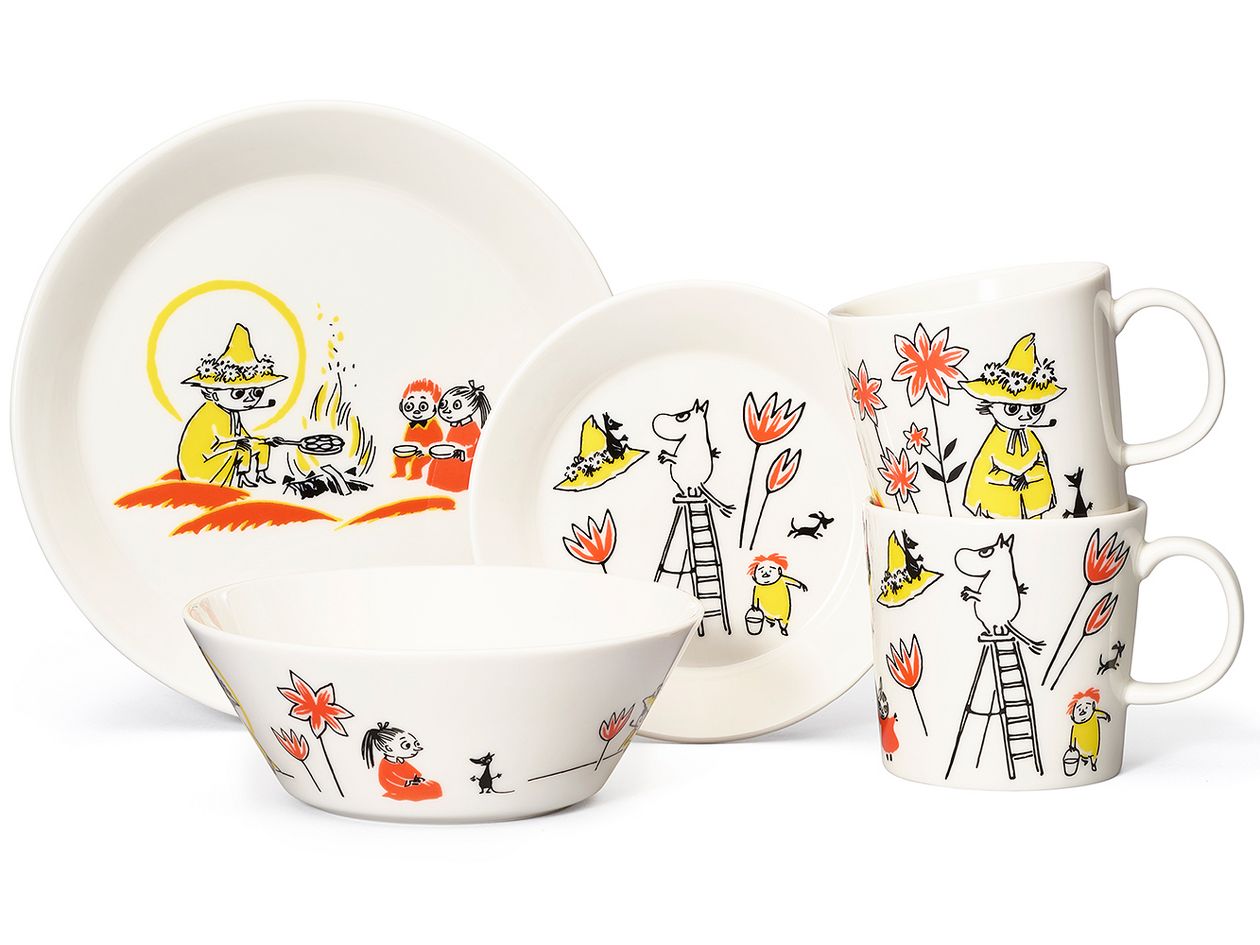 The collection consists of two mugs, a plate and a bowl. The pieces are complemented by a small plate only available via Iittala and Moomin Shop. For each item sold, Arabia will donate 1 € to the compassion campaigns of the Red Cross – with the collection, Arabia and the Red Cross encourage people to be kind to each other.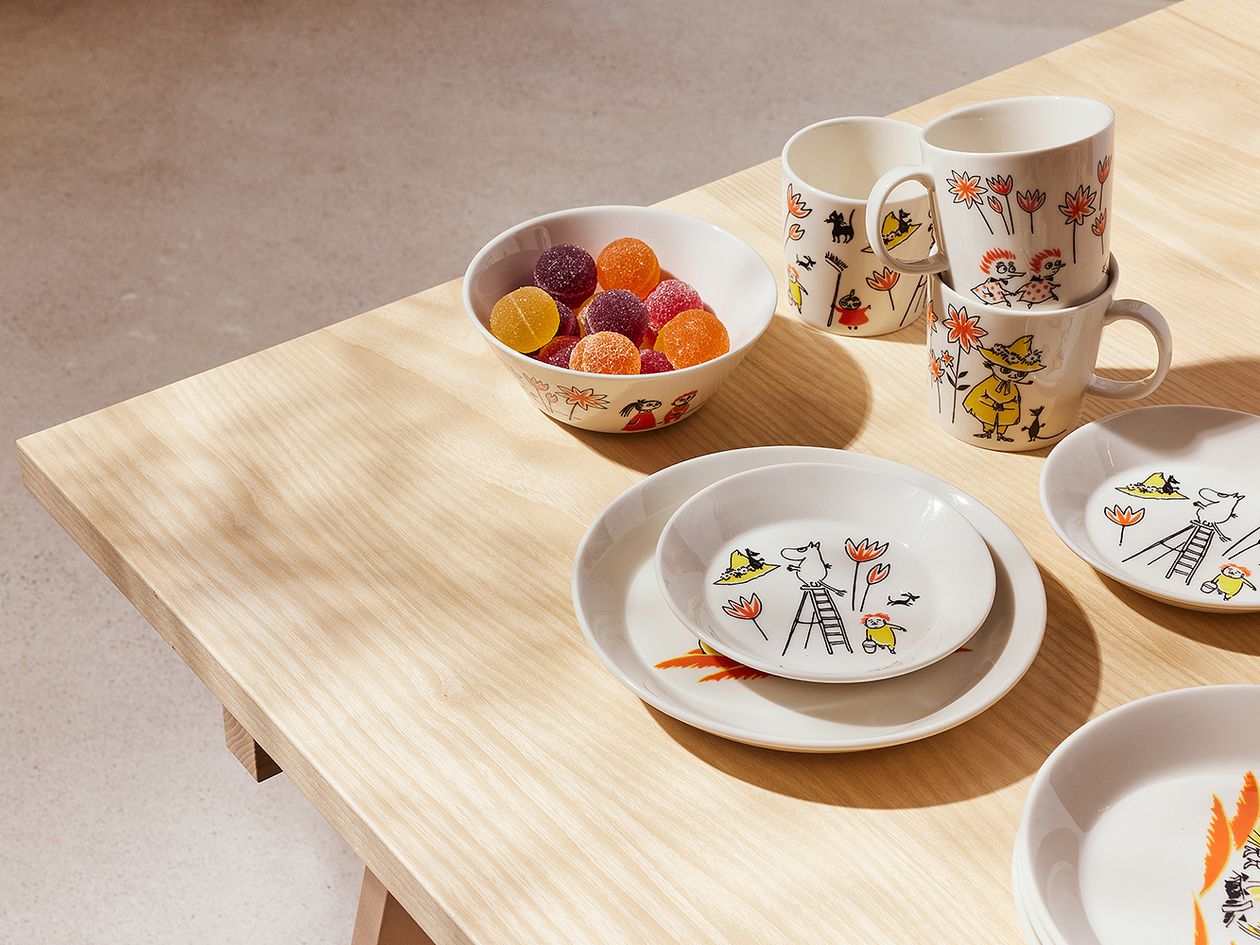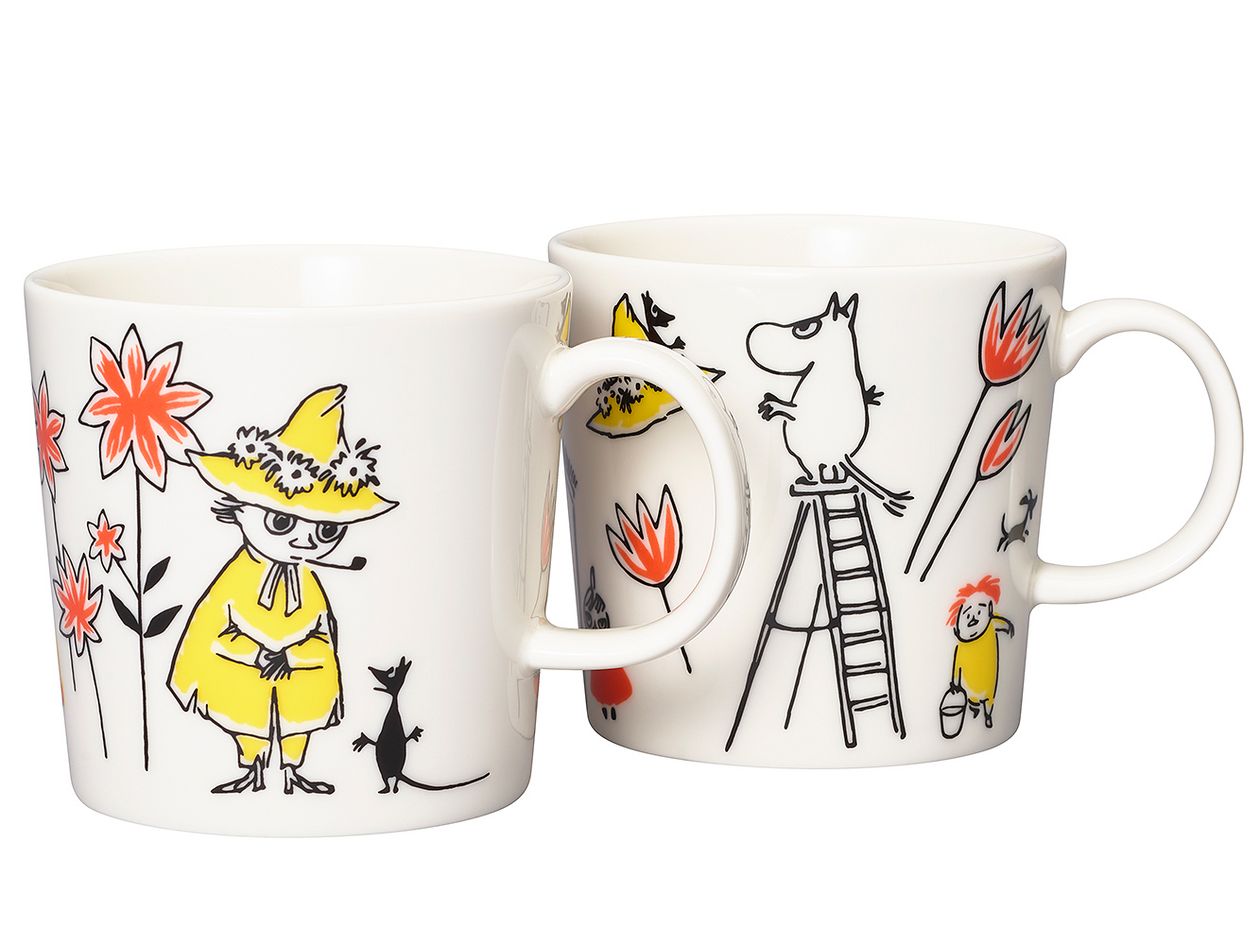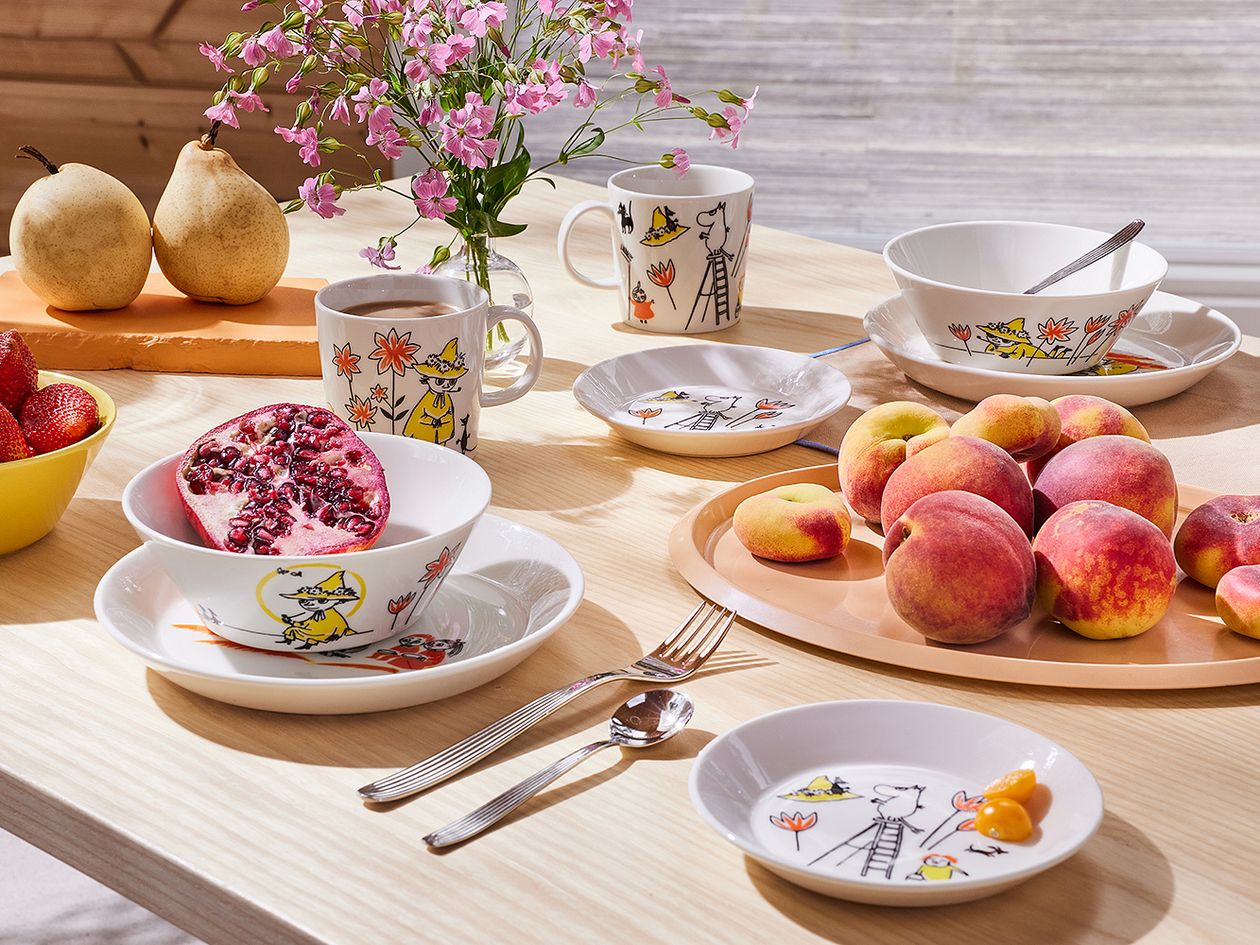 "We want to encourage people to do small acts of kindness which really can make someone's day much brighter," says Mirka Paasikangas, PR and Communications Manager for Moomin by Arabia.
"I think we can all agree that our world needs friendly acts and togetherness, now more than ever. The Moomin family are a great example of being compassionate and considerate, accepting each other as we are and celebrating the power of kindness."
The collection will arrive at Finnish Design Shop in August, and it will be available for a limited time only until the end of 2022 or while stocks last.
See also:
Edit: Emmi Ratilainen Images: Arabia