Iittala's glorious glass lamps and lanterns rise to the occasion as winter evenings call for additional light. Now is your chance to enjoy 25% off selected Leimu, Putki, Virva and Lantern lighting designs. Join us in discovering Finnish Design Shop's frequently updated product campaigns, allowing you to save on long-term interior investments.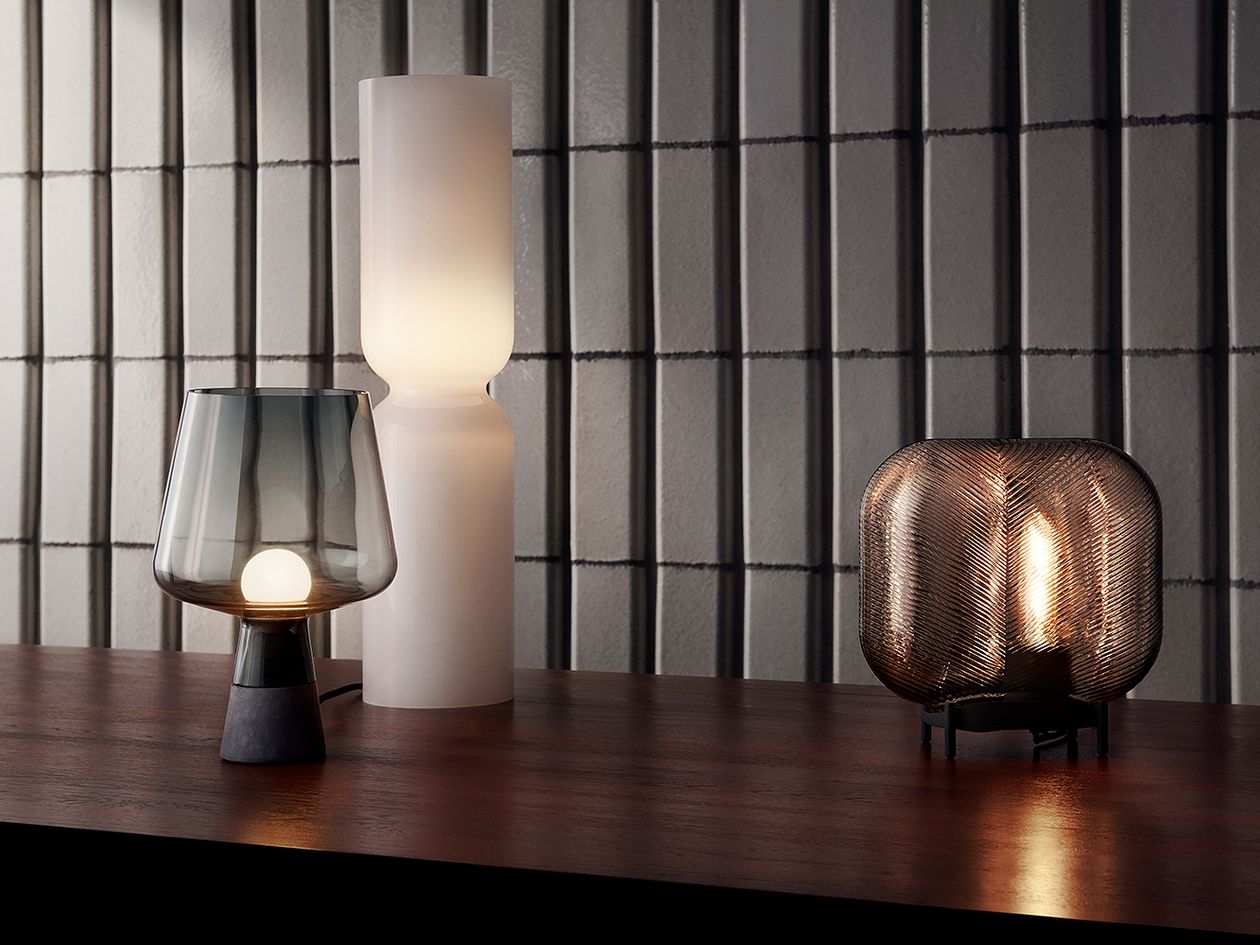 THE UNION OF GLASS AND LIGHT enchants in versatile lighting creations, mouth-blown at the Iittala Glass Factory – complete with sculptural designs and a warm glow that ensure coziness. With a steady spot on many design afficionados' wishlists, the Leimu, Putki, Virva and Lantern luminaires embody Finnish glass expertise at its finest.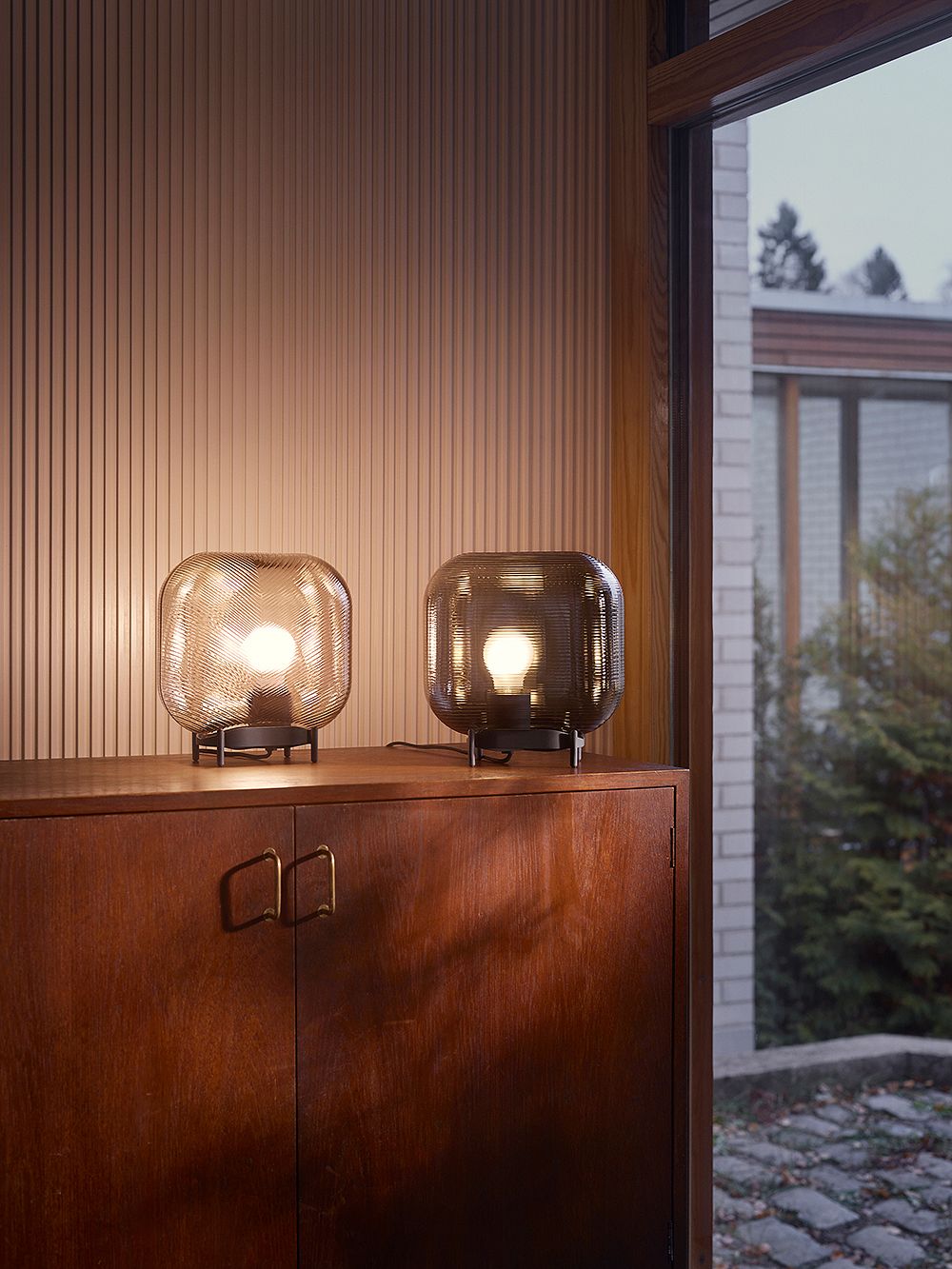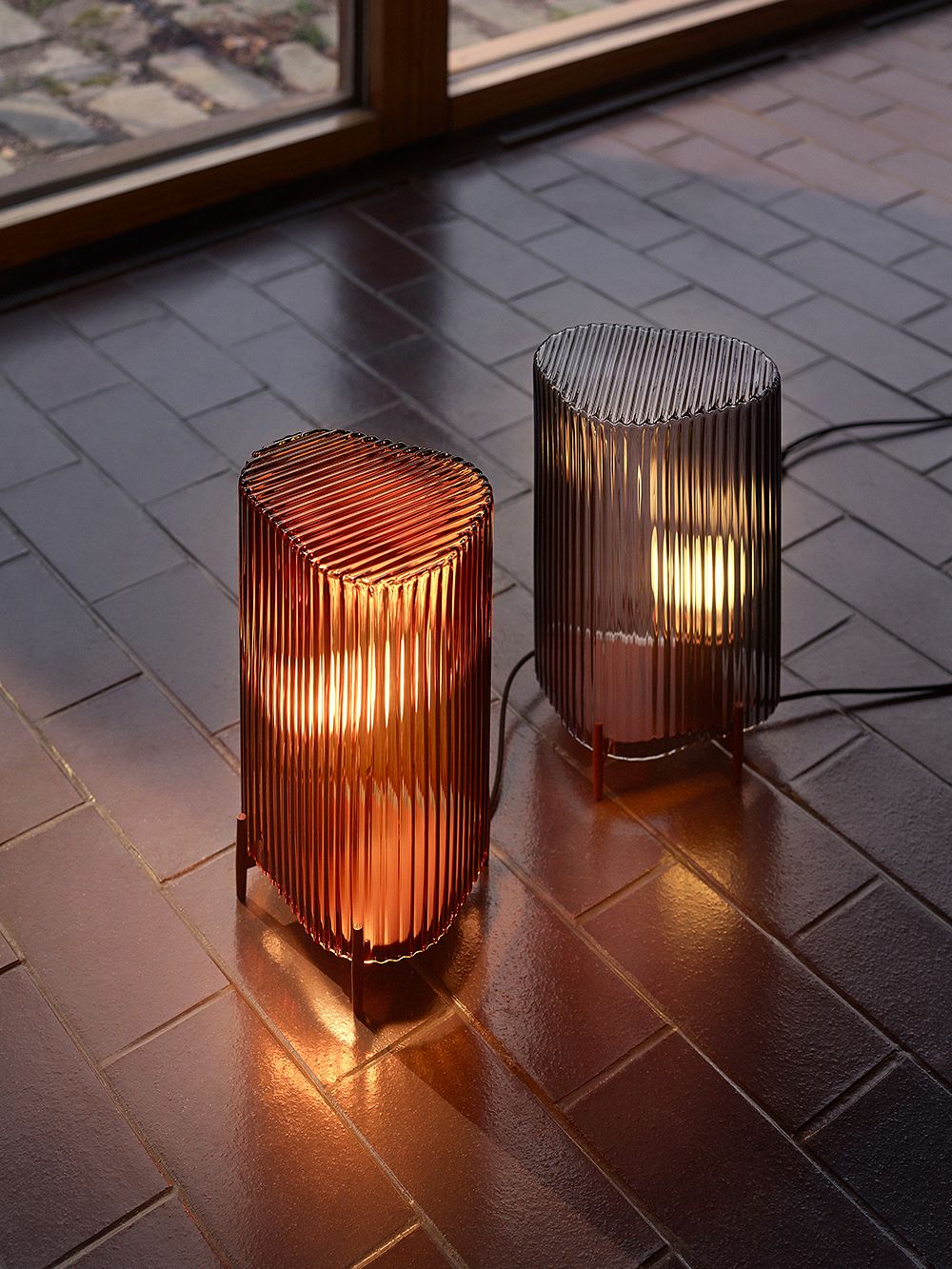 The Swedish designer Matti Klenell dived deep into the Iittala archives, in search of inspiration for the Virva table lamp – as a result, the lamp's lively fluted profile is influenced by the textured surfaces of old glass designs. The Putki table lamp was born out of the enterprise to create lighting fixtures that match the grand settings of Sweden's Nationalmuseum. Since then, the softly undulating surface has also captivated in homes around the globe.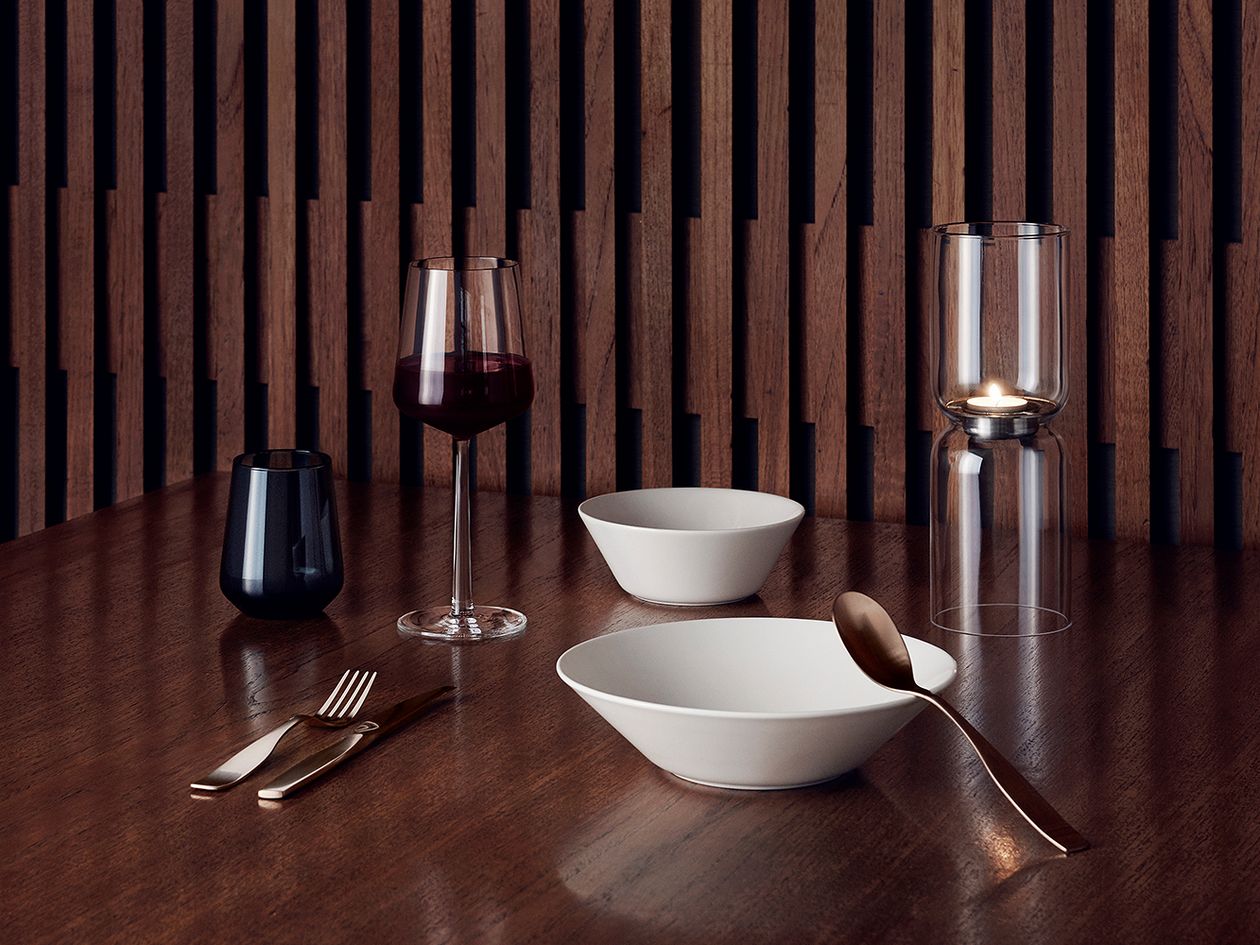 The popular mouth-blown Lantern candle holder, a Finnish design classic by Harri Koskinen, was joined by a table lamp version in 2013. Suited to a multitude of interior decoration styles, the luminaire offers eye candy with an inventive twist: the clever, streamlined design creates the illusion of light floating in the air.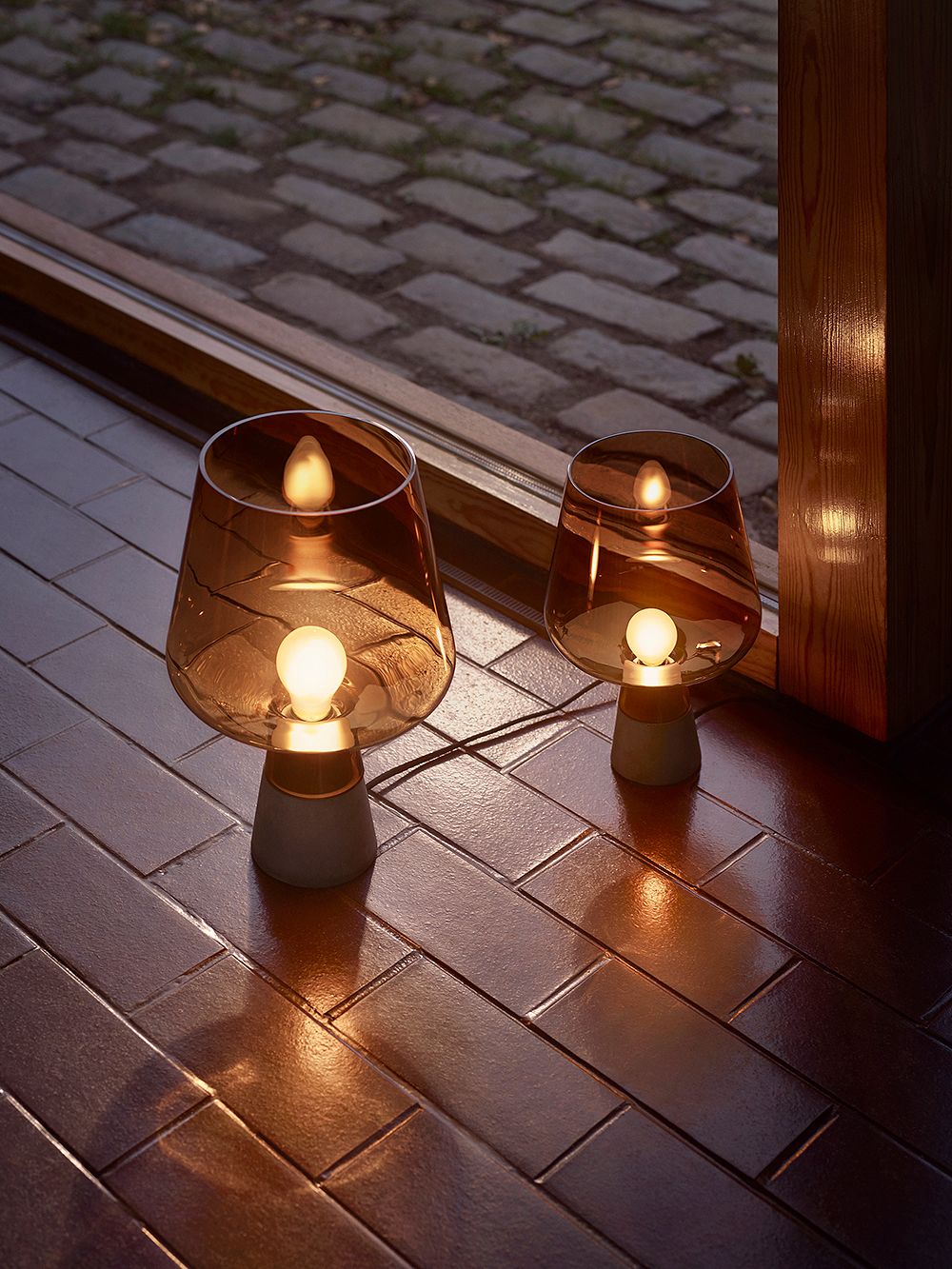 Designed by Norwegian-born Magnus Pettersen, the Leimu table lamp beguiles the spectator with contrasting materials. Light and heavy, warm and cold coexist – the impressive glass top is merged with a sturdy concrete base in the lamp that resembles a flame. Leimu, the recipient of the prestigious iF Gold Design Award, is only possible thanks to the uncompromising know-how of the renowned Iittala Glass Factory experts.
---
Campaign:
For a limited time, Finnish Design Shop is offering 25% off a selection of Iittala's Leimu, Putki, Virva and Lantern lighting designs. The campaign is valid until 30 November 2021.
---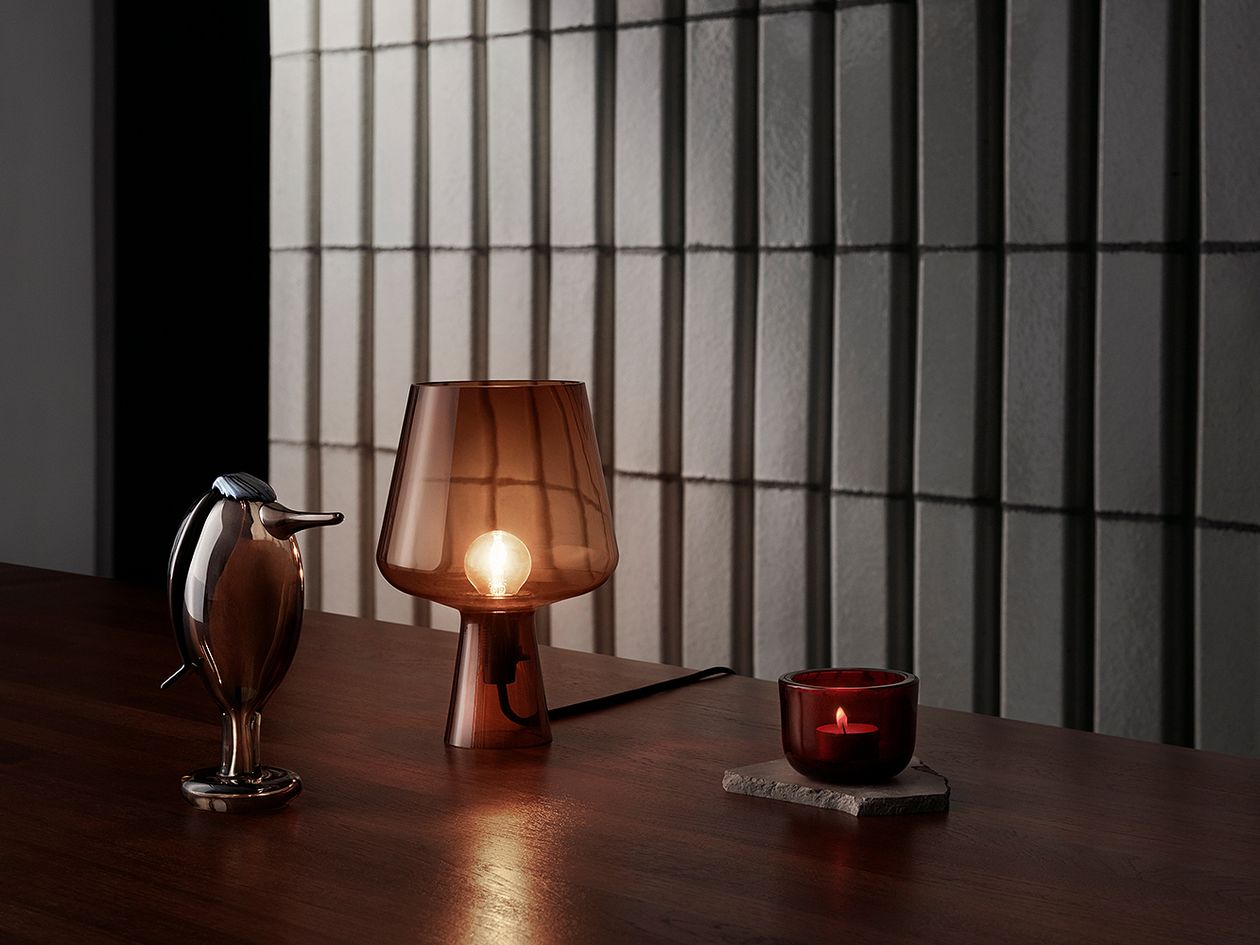 What: Iittala
A Finnish glassware brand founded in 1881, with firm roots in a glass factory in a small village in Iittala.
Functionality and enduring design are at the core of the brand's design philosophy.
In addition the classic designers, such as Kaj Franck and Tapio Wirkkala, Iittala's circle of creators includes several top contemporary designers.
The most well-known products include Alvar Aalto's Aalto vase and Oiva Toikka's Birds by Toikka collection of glass birds.
See also:
• All products by Iittala >
• All lighting at Finnish Design Shop >
Text: Eero Nurmi Images: Iittala