Although wood has always been part of Scandinavian interior design, it is now more visible in homes than ever before. Wood wins people over in all colors and shapes, and different types of wood can be boldly combined. Is your favorite expressive walnut, alluring ash or eternally classic oak?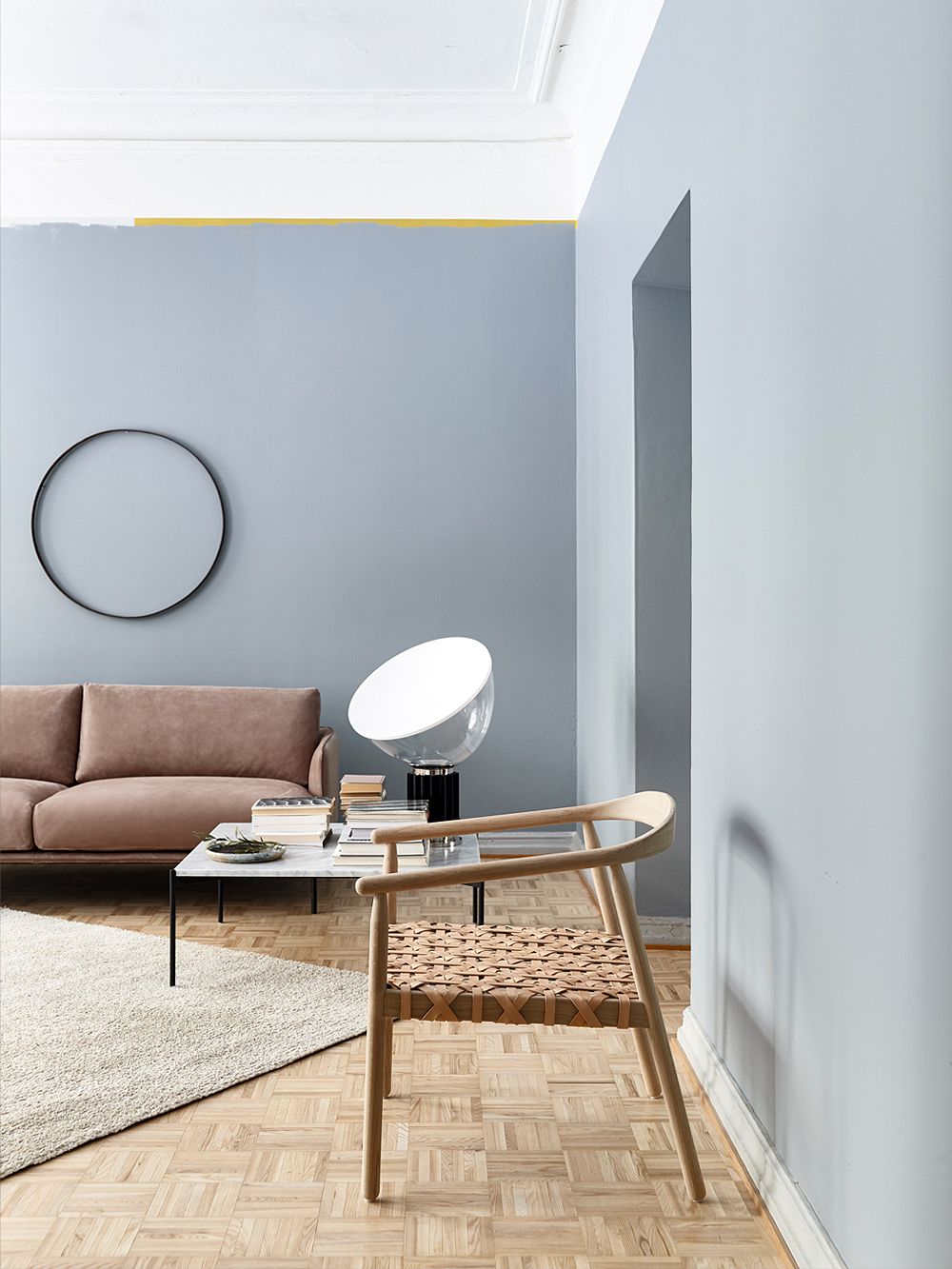 Wood and braiding
Incorporating wood into decor is easy with individual items of furniture. Adea's lightweight Fay armchair is a great choice for spaces where slender but eye-catching seating is required. The chair's solid wood frame is made of ash or soaped oak, with a seat of braided leather strips. The chair works excellently with wooden floors, lively colors and natural elements. Fay will also add a pleasantly light touch next to an upholstered sofa.
• Adea Fay chair >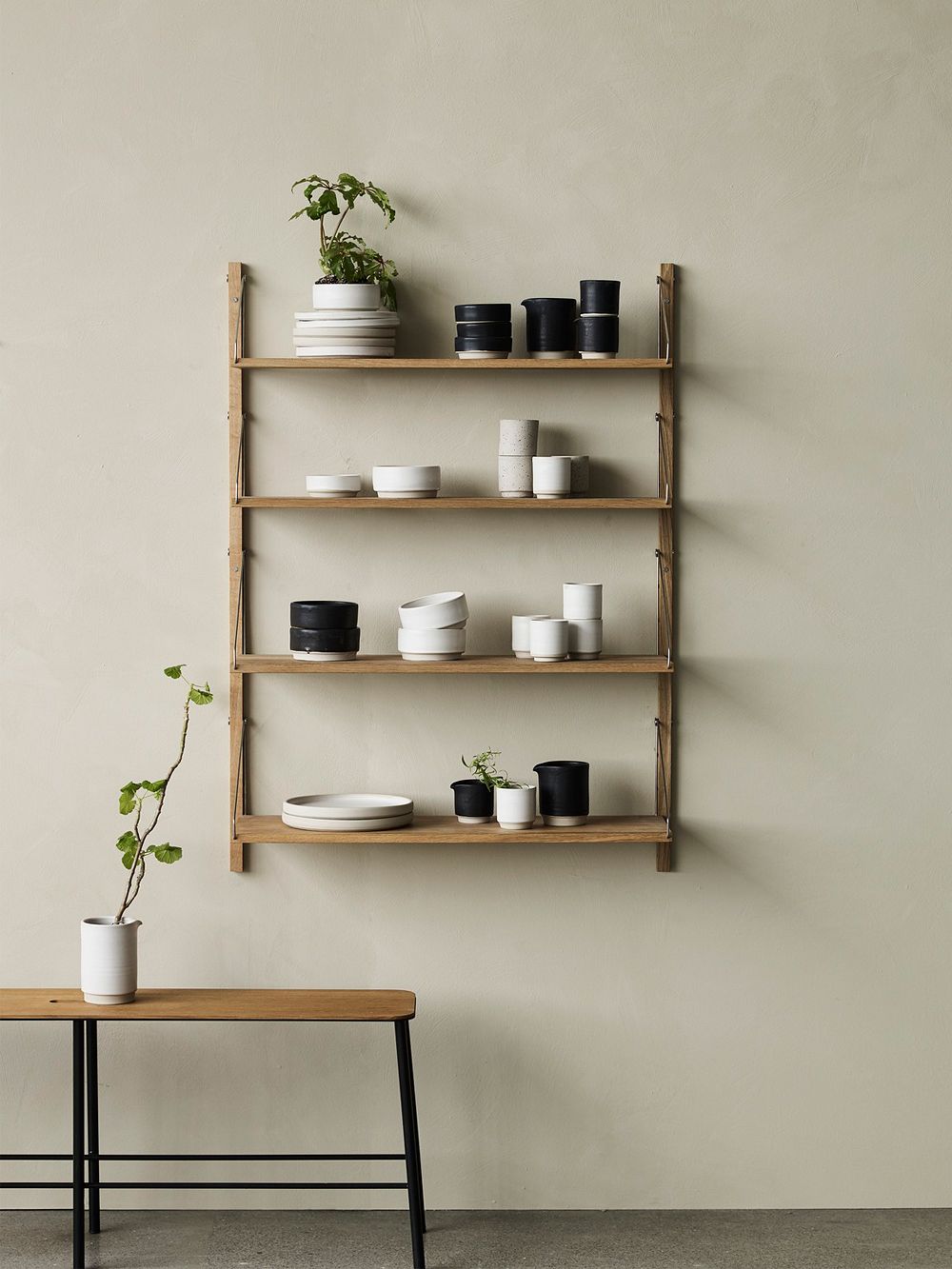 Bringing the walls to life
Wood can also add an atmospheric touch to walls. The shelves of Frama's Shelf Library range are crafted from timeless oak, and are fixed to the oak frame with metal brackets. The convertible shelf surfaces are of different sizes, and the whole shelf can also be combined with accessories such as a desk top. Create simple arrangements on the shelf or fill it with your favorite books or items – the simple base suits all kinds of uses in different spaces in the home.
• Frama Shelf Library wall shelf >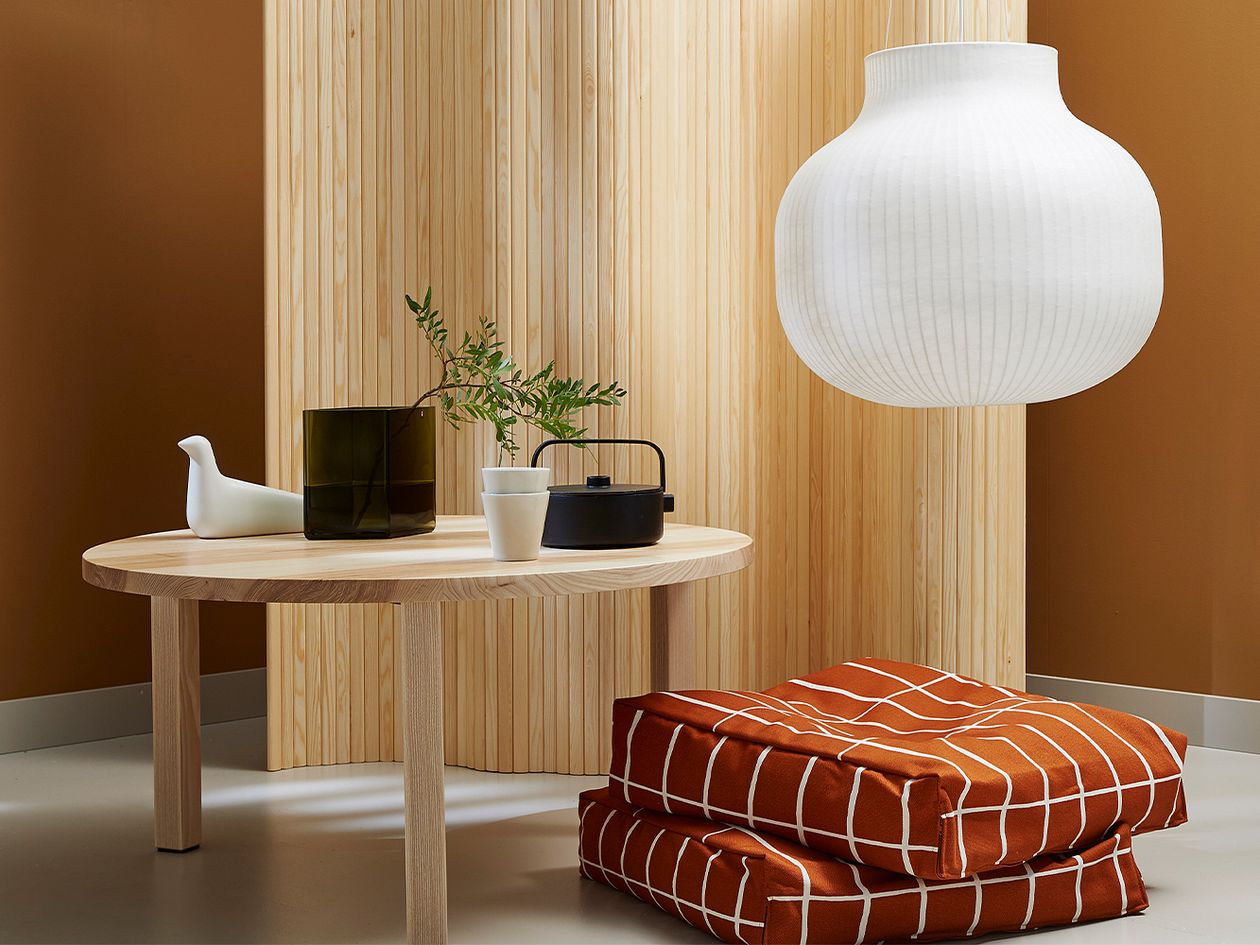 The finest Finnish expertise
As a pioneer in Finnish wooden furniture production, Nikari masterfully creates timeless products to delight connoisseurs of high-quality design for years to come. The manufacturer's Periferia table range consists of minimalistic round dining and coffee tables that make a superb companion to all kinds of furniture in any home. The tables are crafted from beautiful birch or gloriously grained ash.
• Nikari Periferia coffee table >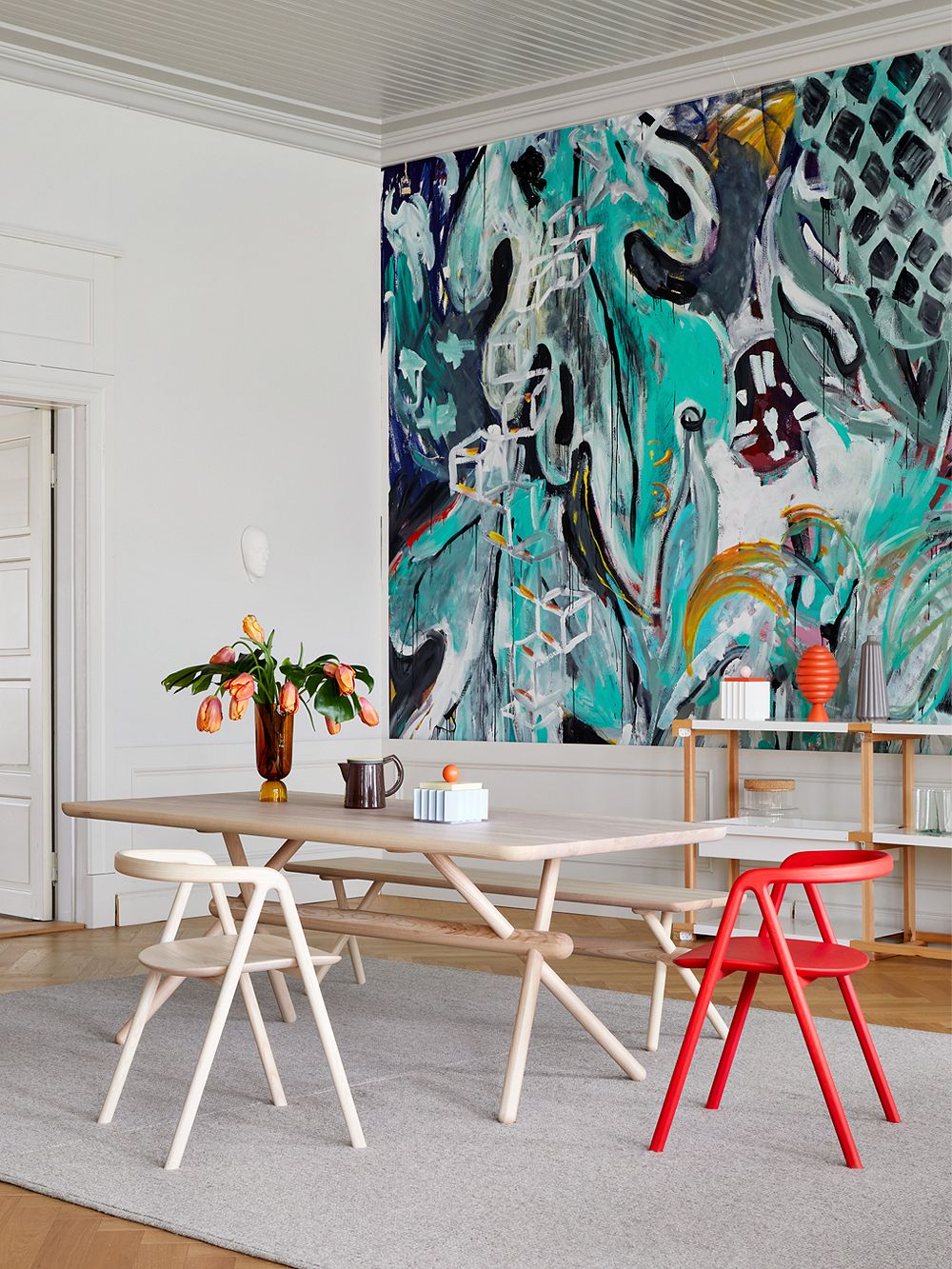 Wonderful woodwork
Based in Halikko, southwest Finland, Made by Choice is one of the country's most interesting companies right now. Its products combine Scandinavian influences with imaginative design, and are handcrafted by skilled woodworkers. Made by Choice's furniture is manufactured in its own factory, and is designed by both major Finnish names and the company's own designers. The brand's chairs in particular are magnificently eye-catching, and stand out with expertly polished details and elegant design.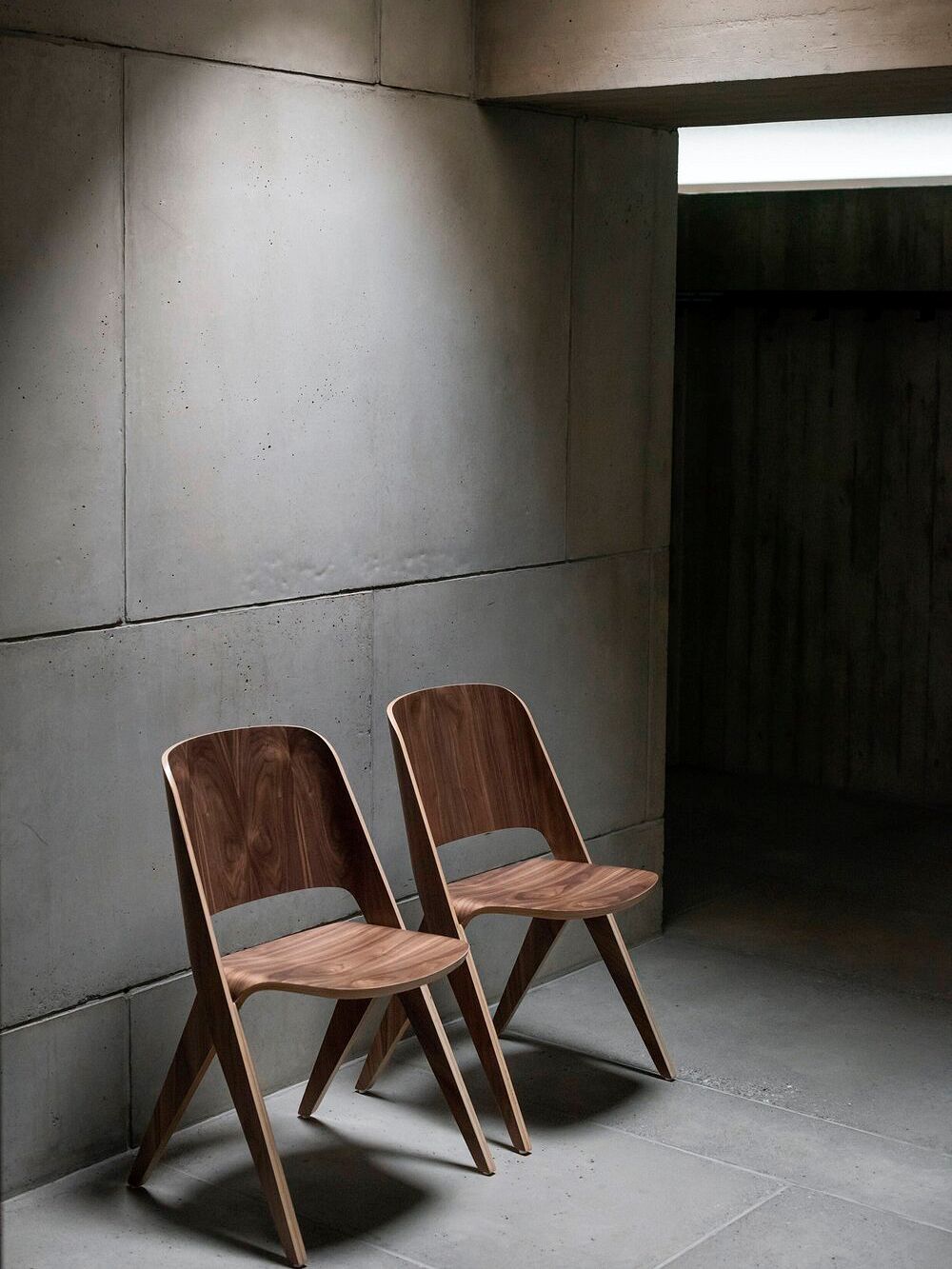 A touch of darkness
Poiat's Lavitta collection consists of stylish chairs, tables and benches made of molded plywood with a veneer surface. With their clear contours and slender profile, the chairs in the series are excellent choices either singly for lobby seating or as a larger group in the dining room.
Dark shades such as black and walnut bring their own character to these sculptural chairs. With its blend of traditional and modern shapes, the furniture range has received widespread recognition. It was chosen as the best furniture of the year at the Muoto design gala in 2015. It is sure to be a future classic of Finnish design.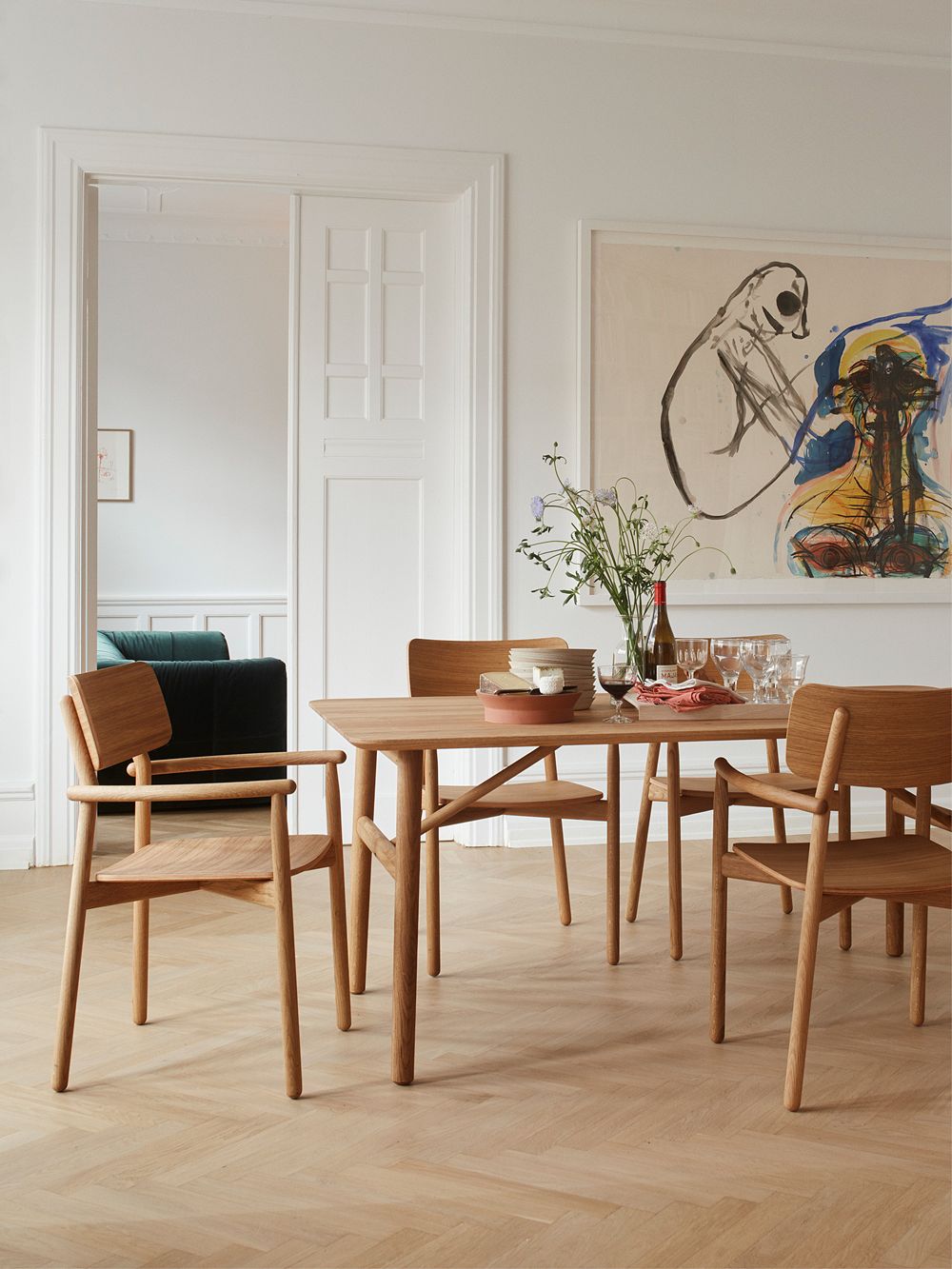 Simply solid wood
Abundant use of wood is currently in vogue for many purposes, such as a dining room suite. Representing the very best in timeless Danish design, Skaregak's Hven range makes a beautiful solid wood dining room suite. Even with a wooden floor, the overall combination remains lively thanks to the light-colored walls and elegant design of the furniture. The Hven chair and bench are the work of Swedish designer Anton Björsing, and are made from FSC-certified oak.
See also:
• Vaarnii prefers designing discussion pieces to playing it safe >
Text: Maija Rasila Images: Manufacturers