Tuomas Mäkelä, a co-founder of the Bo real estate agency, chose both classics and contemporary design as gifts. In Mäkelä's family, the best Christmas memories are related to spending quality time together and experiencing new things abroad.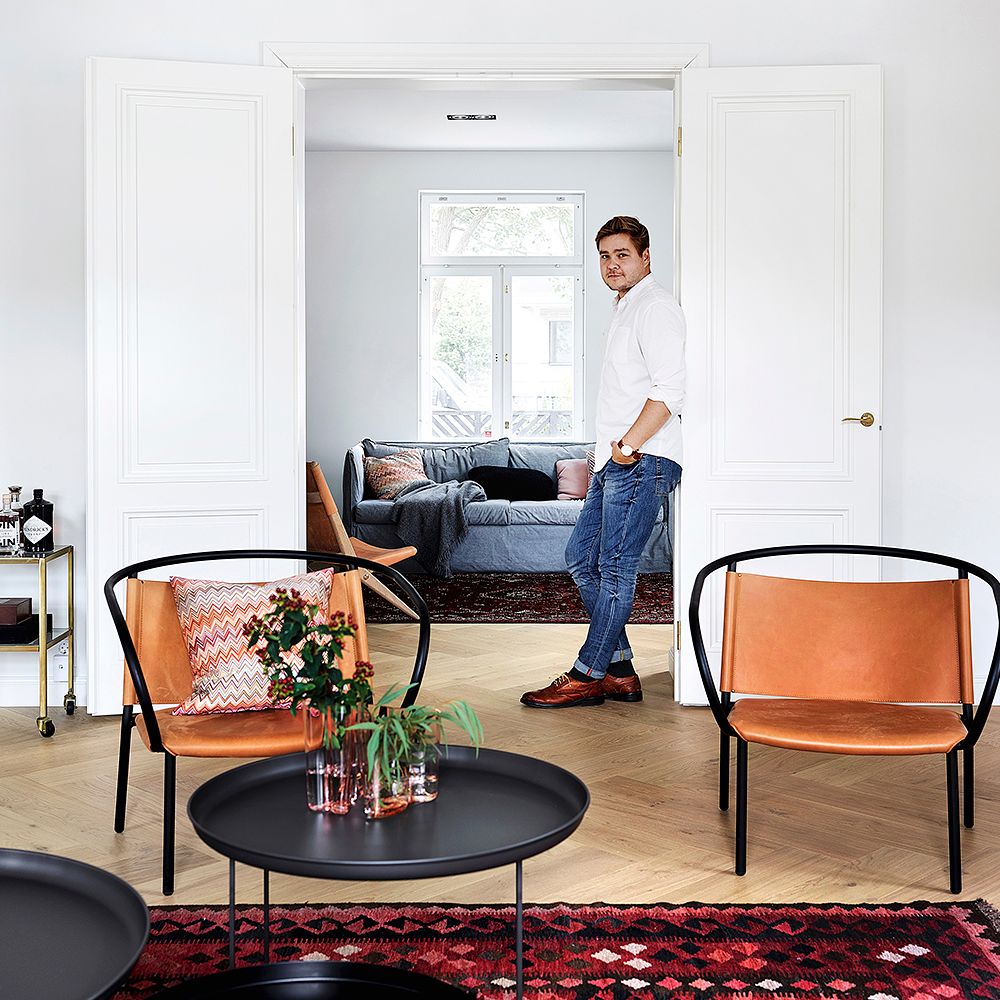 Tuomas Mäkelä, does your family have special Christmas traditions?
"As long as I can remember, my family has had the tradition of travelling somewhere warm at Christmas. The Christmases spent abroad with my family have given me my best memories. We have had the chance to enjoy spending quality time together, but have also enjoyed new experiences. I cherish this tradition with my wife Anna and our 5-year-old daughter Aida.
Last Christmas the three of us travelled to Marrakech together with my brother's family and my mother. On Christmas Eve, we enjoyed dinner in the glow of brass lanterns and candles in our atmospheric and intimate riad, located in the middle of Marrakech's narrow alleys."
Tuomas Mäkelä's Christmas gift picks:
1. For the aesthete
"We deeply enjoy long dinners both with our friends and just among our own family. I usually do the cooking and Anna loves setting the table. I believe that the grooved, mouth blown Ripple champagne saucers from Ferm Living would be a welcomed addition to Anna's dish collection. I can picture a Christmas dinner table setting, where champagne would be served from these glasses along with blinis, roe and smetana."
• Ferm Living's Ripple champagne saucers >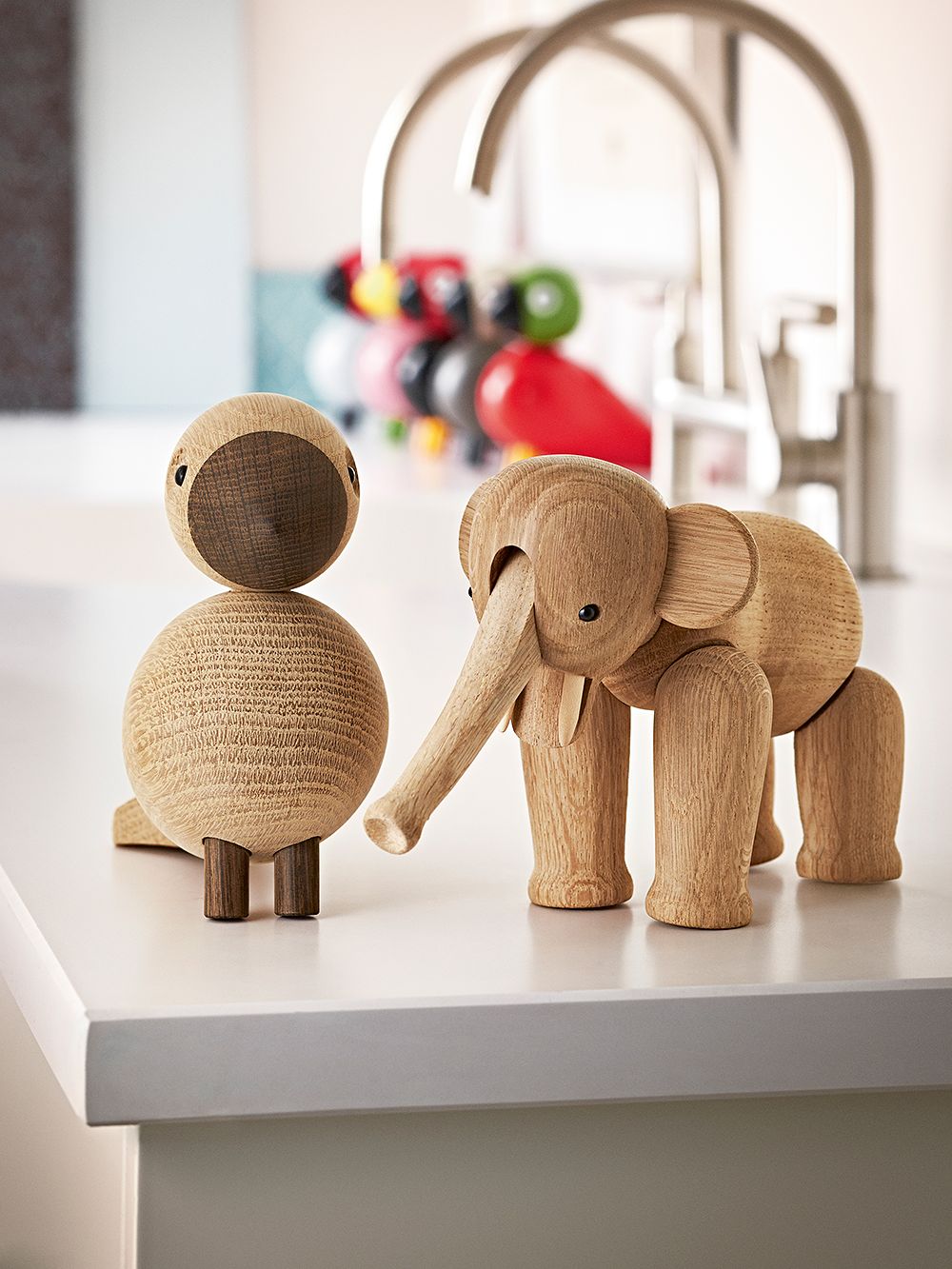 2. For kids
"We try to teach Aida to avoid excess things. We have not been able to completely avoid a multitude of things, but we implement this ideology for example at Christmas, when we buy each other only one thoroughly considered gift. Aida often gets hot new toys from family and friends, so Anna and I try to figure out something else that is fun. We try to give her something, which could give her joy for a long time. Kay Bojesen's wooden objects are classics that delight both children and adults."
• Kay Bojesen's wooden elephant >
"Kay Bojesen's wooden objects are classics that delight both children and adults."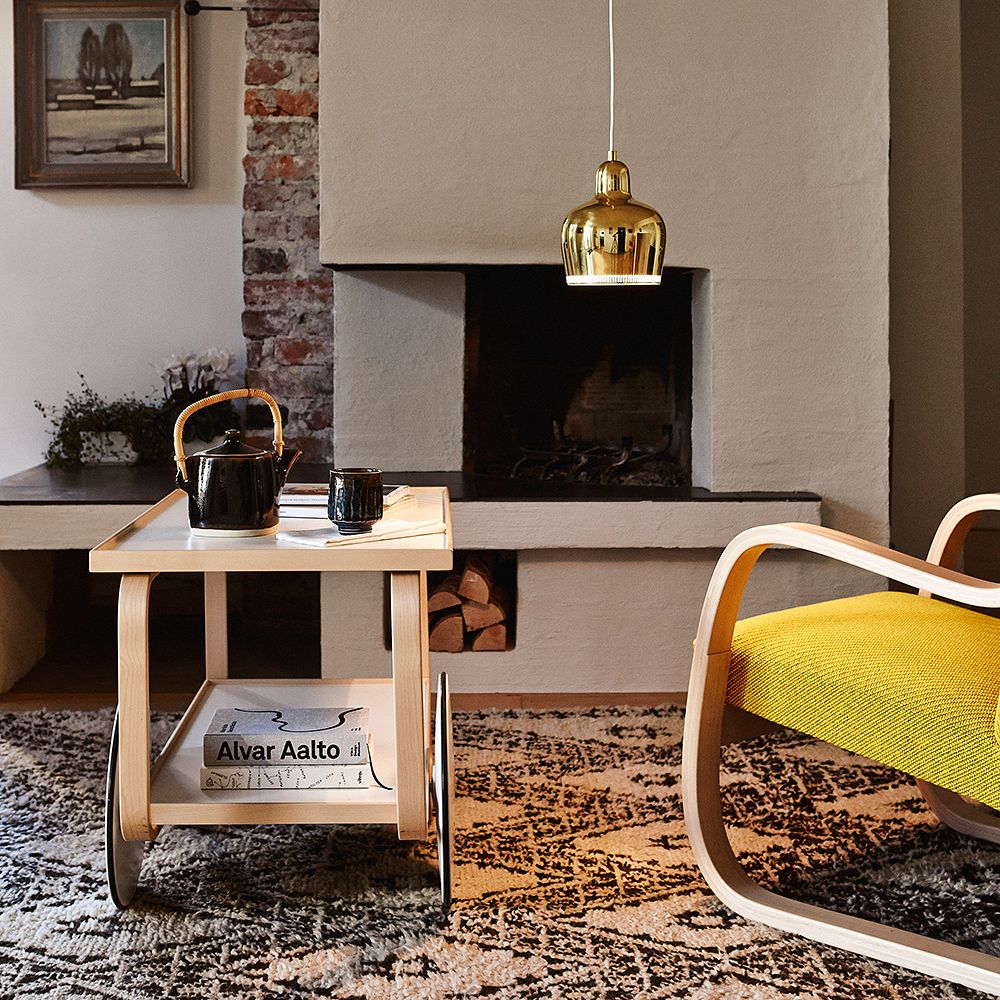 3. For the decorator
"My family shares a summer place with our friend Anna. For her we would get something suitable for the cottage. Named Villa Nagu, it represents 1970s architecture and has been furnished with dark tones and timeless and genuine materials such as leather, stone, wood, brass and copper. I feel that the design and spirit of the timeless classic, the Golden Bell pendant by Alvar Aalto, would be the perfect for Villa Nagu's lounge area."
• Artek's A330S Golden Bell pendant >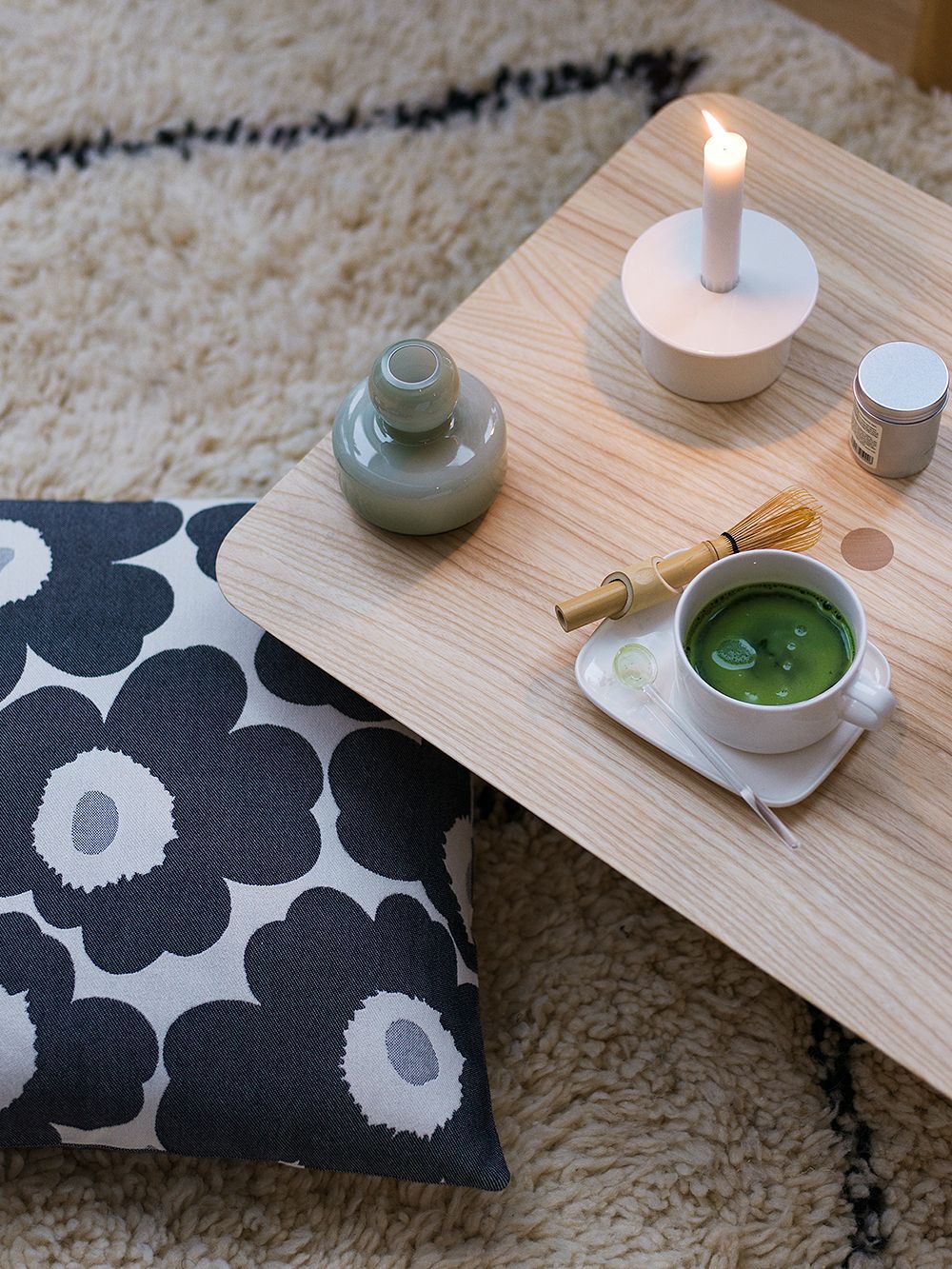 4. For the Marimekko fan
"The iconic poppy pattern by Marimekko is topical again, especially in earthy tones. The Pieni Unikko cushion cover would most likely delight my mother, who likes Marimekko and a slightly more abundant style."
• Marimekko's Pieni Unikko cushion cover >
"The iconic poppy pattern by Marimekko is topical again."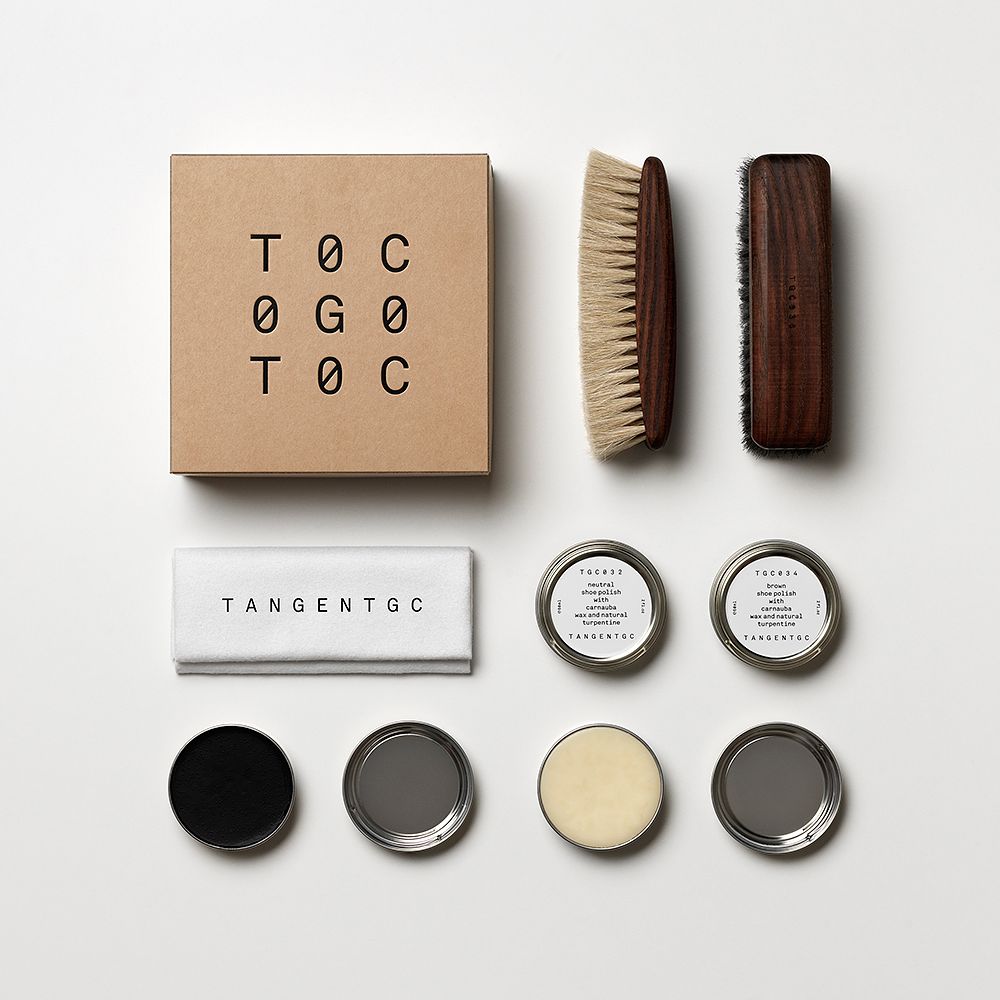 5. For myself
"My dressing philosophy is similar to my interior design philosophy. I feel that quality materials and timeless classics combined with more affordable, topical choices, create a balanced and interesting whole. A touch of vintage brings depth. Quality shoes, watch and bag combined with smart casual style are the cornerstones of my own attire. In the midst of everything, shoe care is often forgotten, but this care set would most likely make me polish my shoes more often."
• Tangent GC's large shoe care set >
See also:
• More Christmas gift ideas >
• Tuomas and Anna's home in Turku >
Editing: Mikko Vaija and Laura Hallikainen Images: Manufacturers