In July, Finnish Design Shop's new arrivals offer a preview of the spicy, cozy color palette of the fall. But not to worry, the warm shades of wood and sand still have a firm grip on sweltering summer days.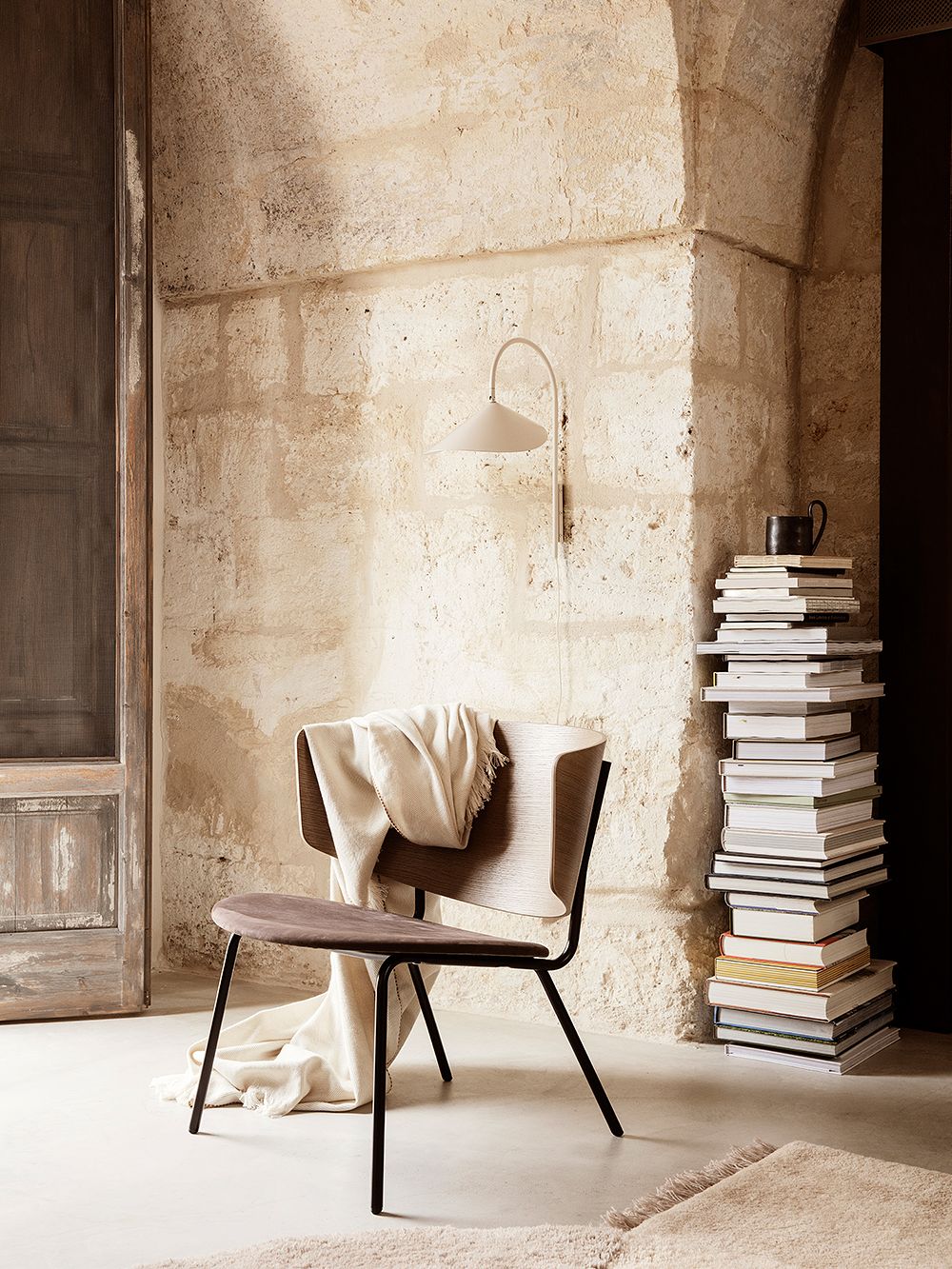 Ferm Living: Arum wall lamp
Ferm Living's Arum wall lamp mimics the form of delicate Arum plants and their elegant blossoms. Crafted from metal and perfected with a soft cashmere hue, the luminaire carries a timeless, harmonious feel making it perfect for private and public spaces alike.
• Ferm Living's Arum wall lamp >
• All lighting >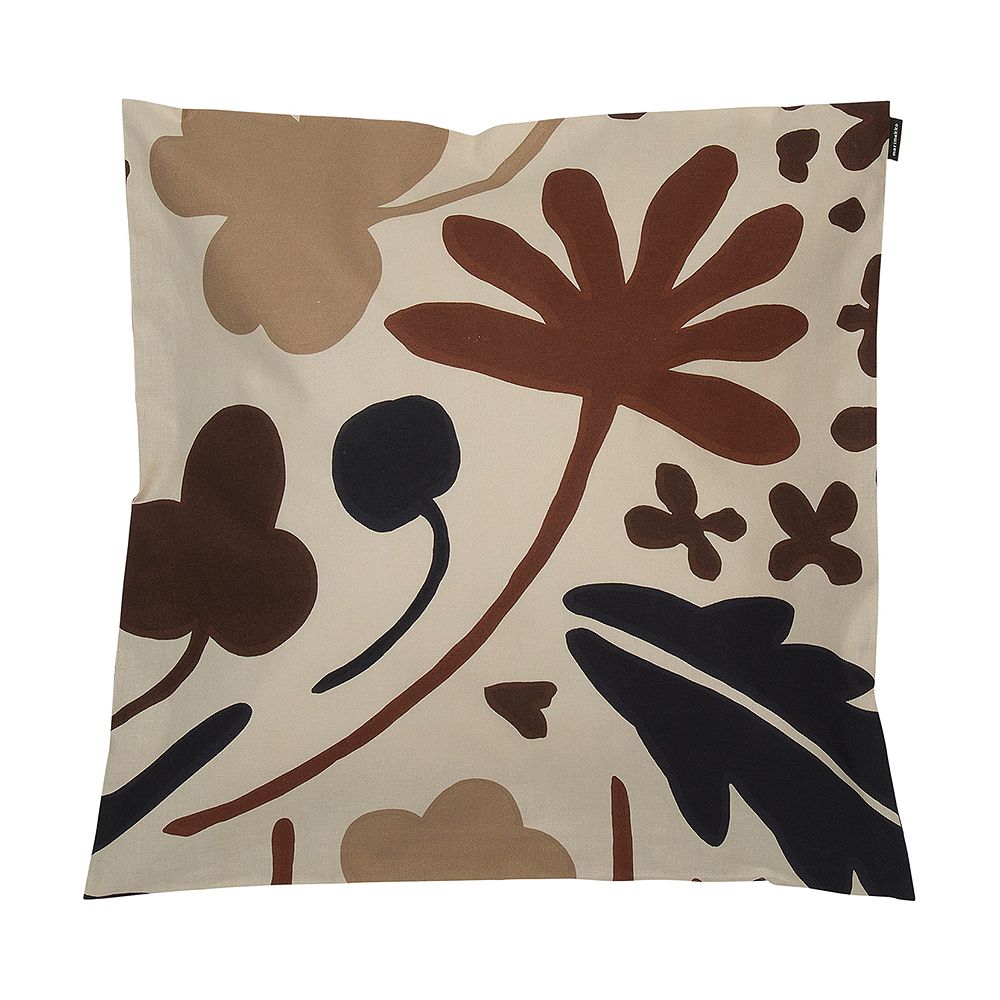 Marimekko: Suvi cushion cover
Marimekko's Suvi cushion cover features a lush pattern of wildflowers and grass. Created by Fujiwo Ishimoto in 1977, the design looks especially fresh and contemporary in earthy tones of beige and brown.
• Marimekko's Suvi cushion cover >
• All textiles >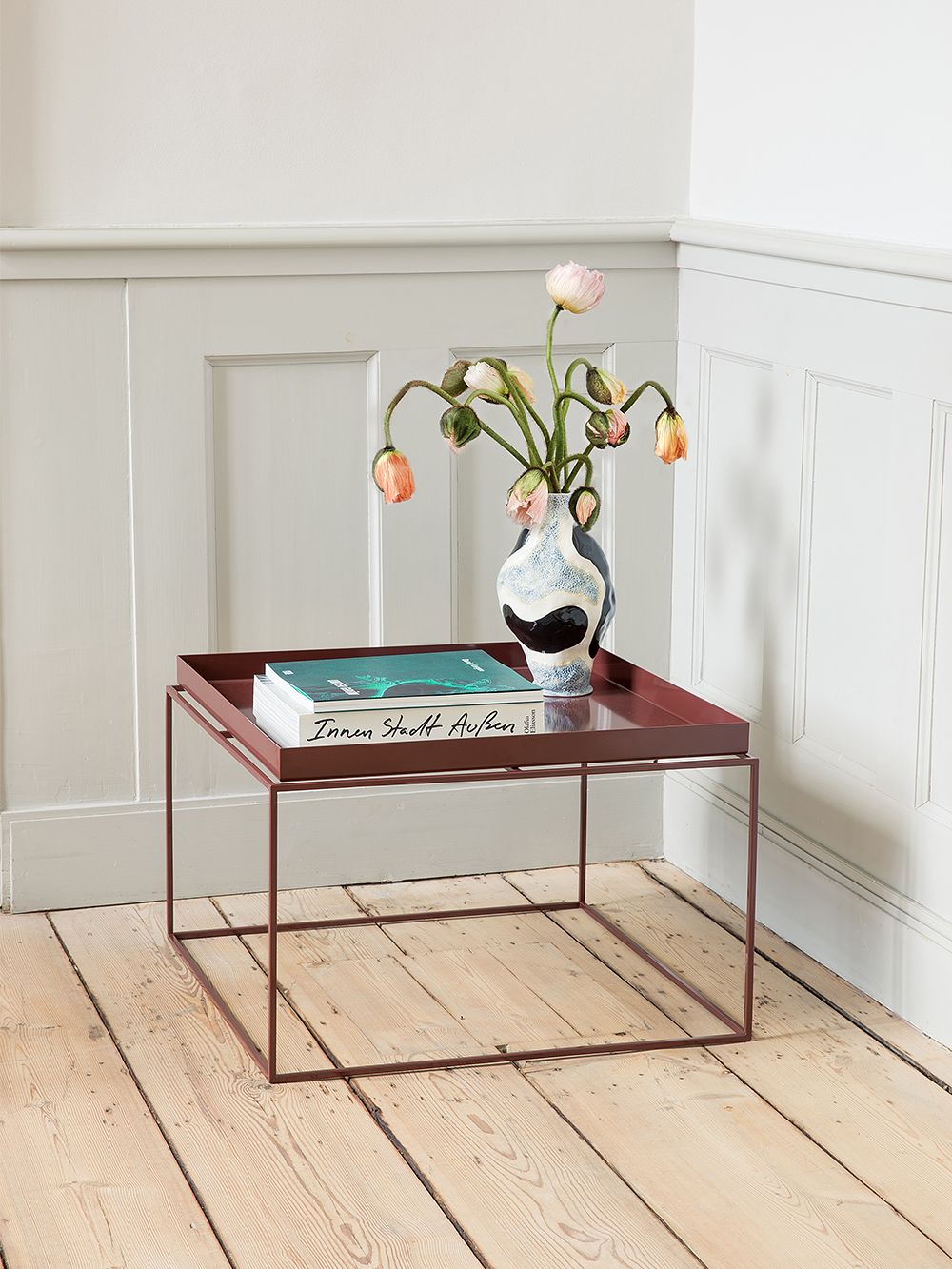 Hay: Tray table
Hay's familiar Tray tables have been dressed in new, vibrant summer colors. The new palette features a variety of delicious shades of chocolate, mustard and blue, delightful both on their own and in mixed groups.
• Hay's Tray Table >
• All coffee tables >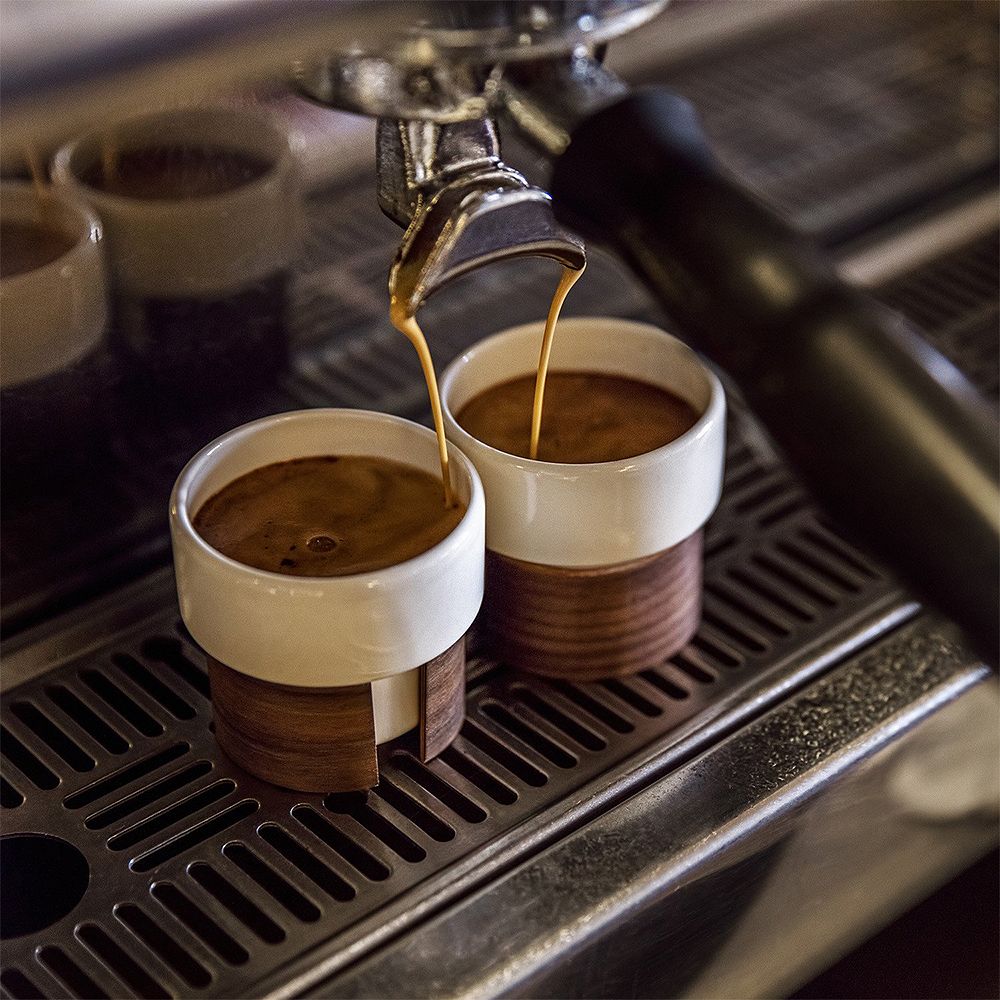 Tonfisk Design: Warm espresso cups
Finnish brand Tonfisk Design ihas ntroduced new additions to the coveted Warm collection designed by Brian Keaney. The beautiful Warm espresso cups feature an irresistible combination of glazed porcelain and natural wood. The collection has swiftly become a modern classic, guaranteed to maintain its charm.
• Tonfisk Design's Warm espresso cups >
• All cups and mugs >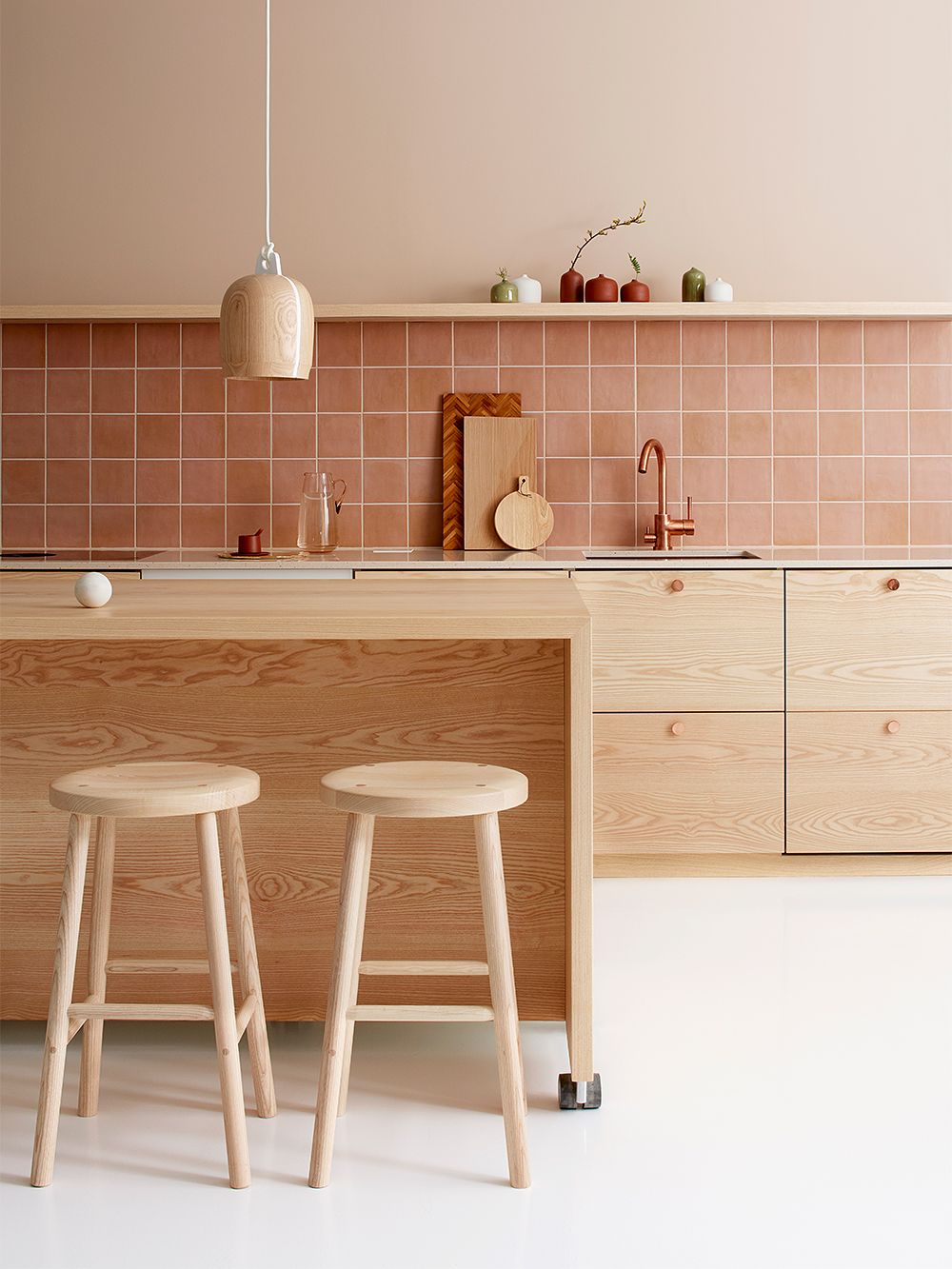 Nikari: Storia stool
Nikari's Storia stool gives Finnish woodworking traditions a fresh, minimalistic new form. Designed by carpenter extraordinaire Kari Virtanen the stool celebrates the natural beauty of wood, skillfully unraveling the vast number of unique details in the material.
• Nikari's Storia stool >
• All bar stools and chairs >
More newness:
• What's New at Finnish Design Shop >
Text: Mira Ahola Images: Manufacturers