From his bright 1920s house outside Copenhagen, Digital Art Director Alek Modin shares with us his favourite items from Finnish Design Shop, many of which are already integral to his home.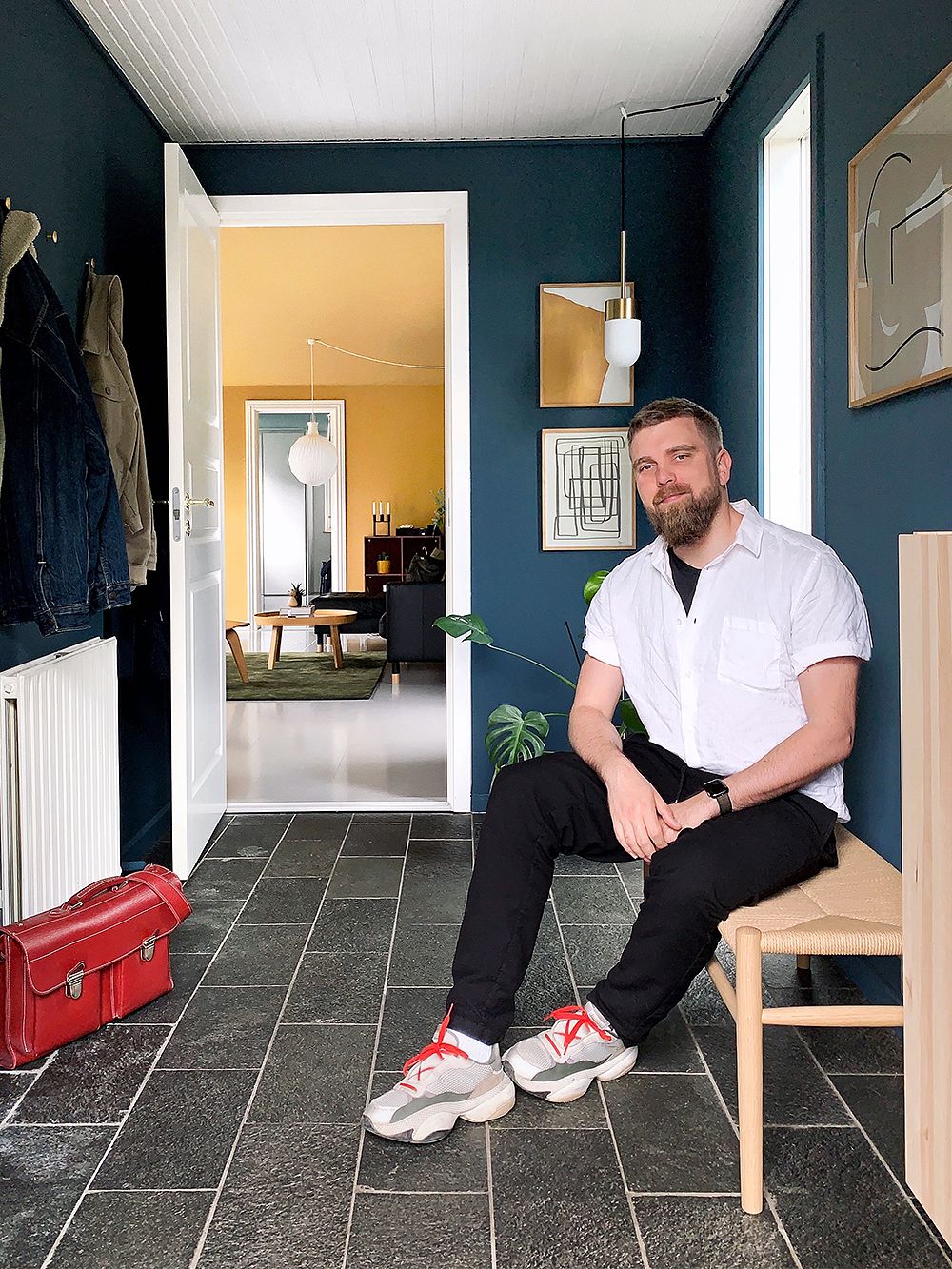 ALEK MODIN channels his creativity and enthusiasm for interiors in the decoration of his 1920s home. His bold use of colors provides the perfect backdrop for showcasing design classics.
Alek, could you please briefly introduce yourself and tell us about the path that lead you to where you are today?
"I am 36 years old and work as a Digital Art Director at Egmont Publishing. My boyfriend and I recently moved into a modernized wooden house from 1925. The house is slightly atypical in Denmark, as it is built according to the Finnish model. 
I have always had a keen interest in furniture art and design. I started sharing photos of my home online with an idea that it could be a good starting point for a job or collaborations. I have since become very happy to share my home decor interest with other homeowners. I hope to be able to inspire others, just as I let myself be inspired. It is enriching that together we can create a positive, passionate community. I really like that!"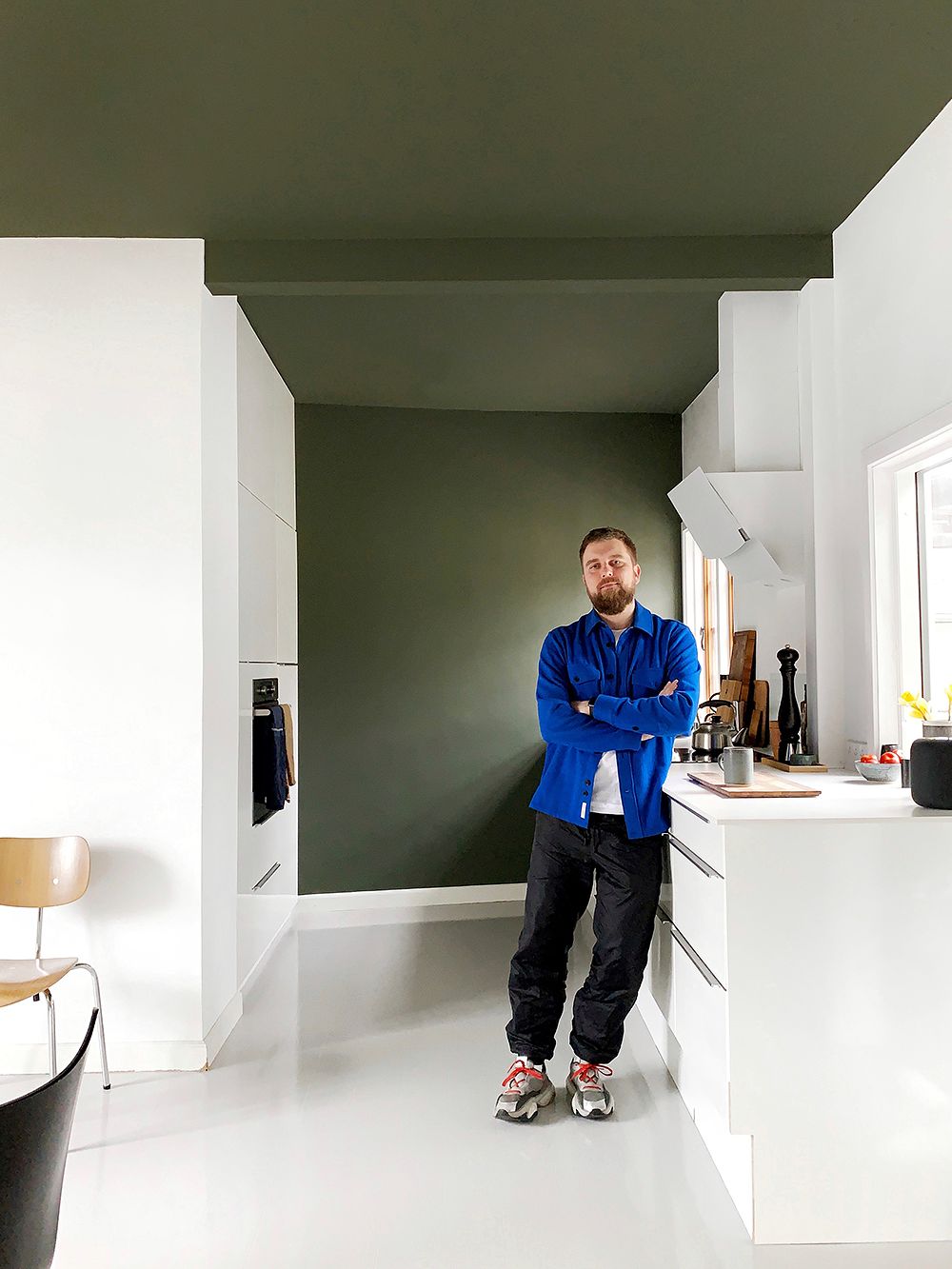 Do you have a dream creative project or collaboration?
"Moving from a small apartment in the Nørrebro neighbourhood of Copenhagen to a large house on the outskirts of the city, with so much space, provided in itself a dream project for an interior design enthusiast like me.
"To challenge the tradition of the white Nordic home, I chose to go all out with colors both on the walls and ceilings, and mixed them with my classic Danish design furniture."
We needed larger furniture to fit the dimensions of the house. I purchased a grand dining table and several lamps from &Tradition, a Danish design brand I love. They have many old classics as well as new designs in their portfolio. Their small café and their beautiful showroom in Copenhagen are an inspiration: I would love to do a collaboration with them, and recreate in my home the atmosphere of those spaces."
What does good design mean to you? What makes a design classic?
"For me, good design is simple, functional, durable and created with good materials. A simple construction where the excess is peeled off, gives a certain honesty to the furniture, and that appeals to me. 
"High-quality materials are the key: they become more beautiful over time and last a lifetime."
Something that is essential to me regarding materials is tactility. I want to feel the warmth and grain of the wood, and the heaviness or the woven texture of our bedding."
Alek's six favourite picks from Finnish Design Shop:
Louis Poulsen: AJ table lamp
"Louis Poulsen's AJ table lamp designed by the great Danish designer Arne Jacobsen is one of my favourites. It has beautiful details that catch your eye. I am so captivated by the lamp that over time, I have created a small collection of different models in mixed colors. They are now helping to create a connection between the different rooms of the house."
• Louis Poulsen's AJ table lamp >
• All lighting >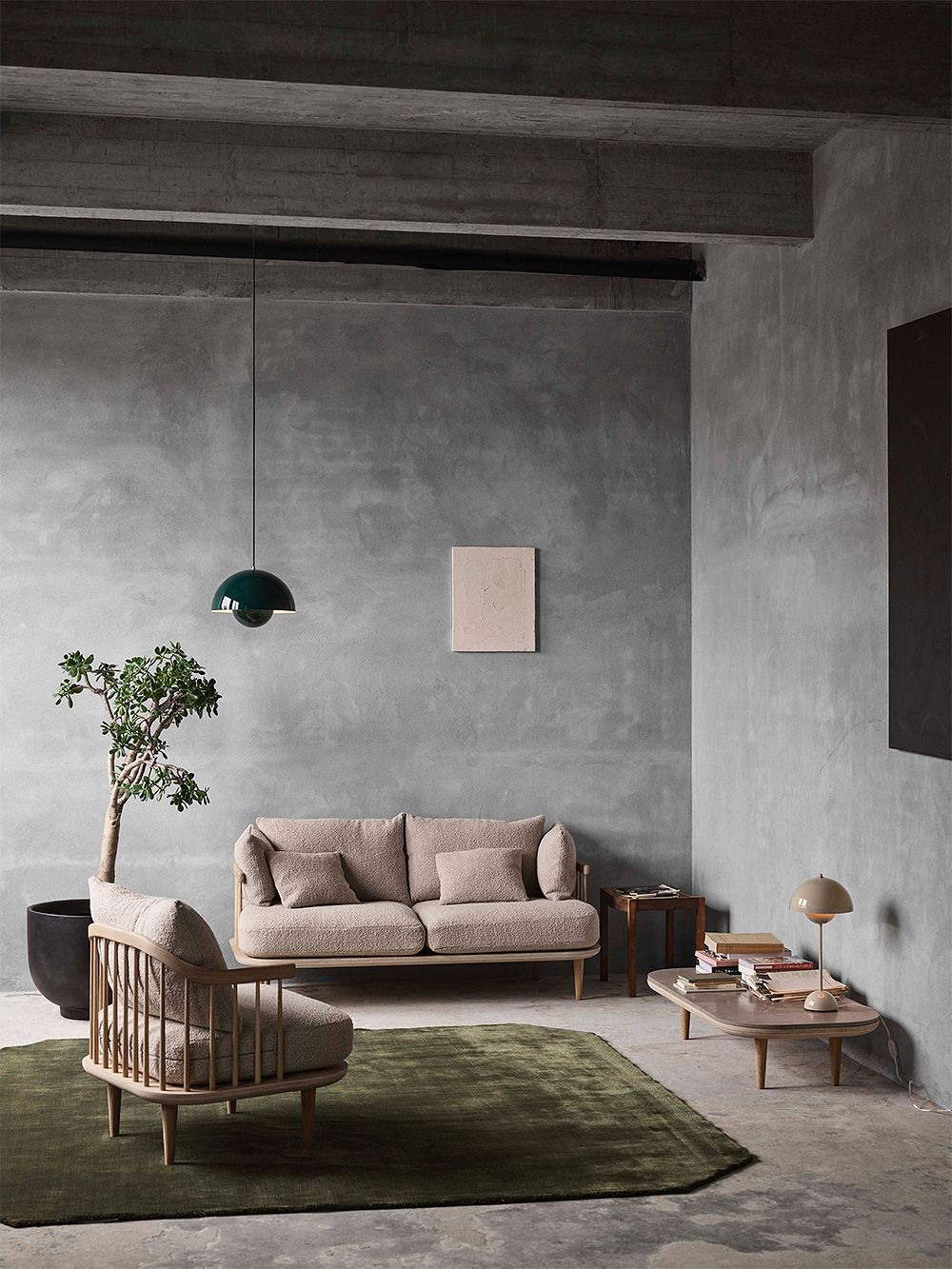 &Tradition: The Moor rug
"We have a very large living room, so to build a connection between the furniture in the room and to create some hygge, we needed a big carpet. I fell in love with the The Moor rug by &Tradition. The rug is hand-woven and inspired by the shapes and tones of precious stones. The Moor rugs are monochrome in color, not decorated with patterns. Instead, their vivid character comes from combinations of interesting materials, textures and colors. It is so beautiful and has a subtle way of adding something very vibrant to our living room."
• &Tradition's The Moor rug >
• All rugs >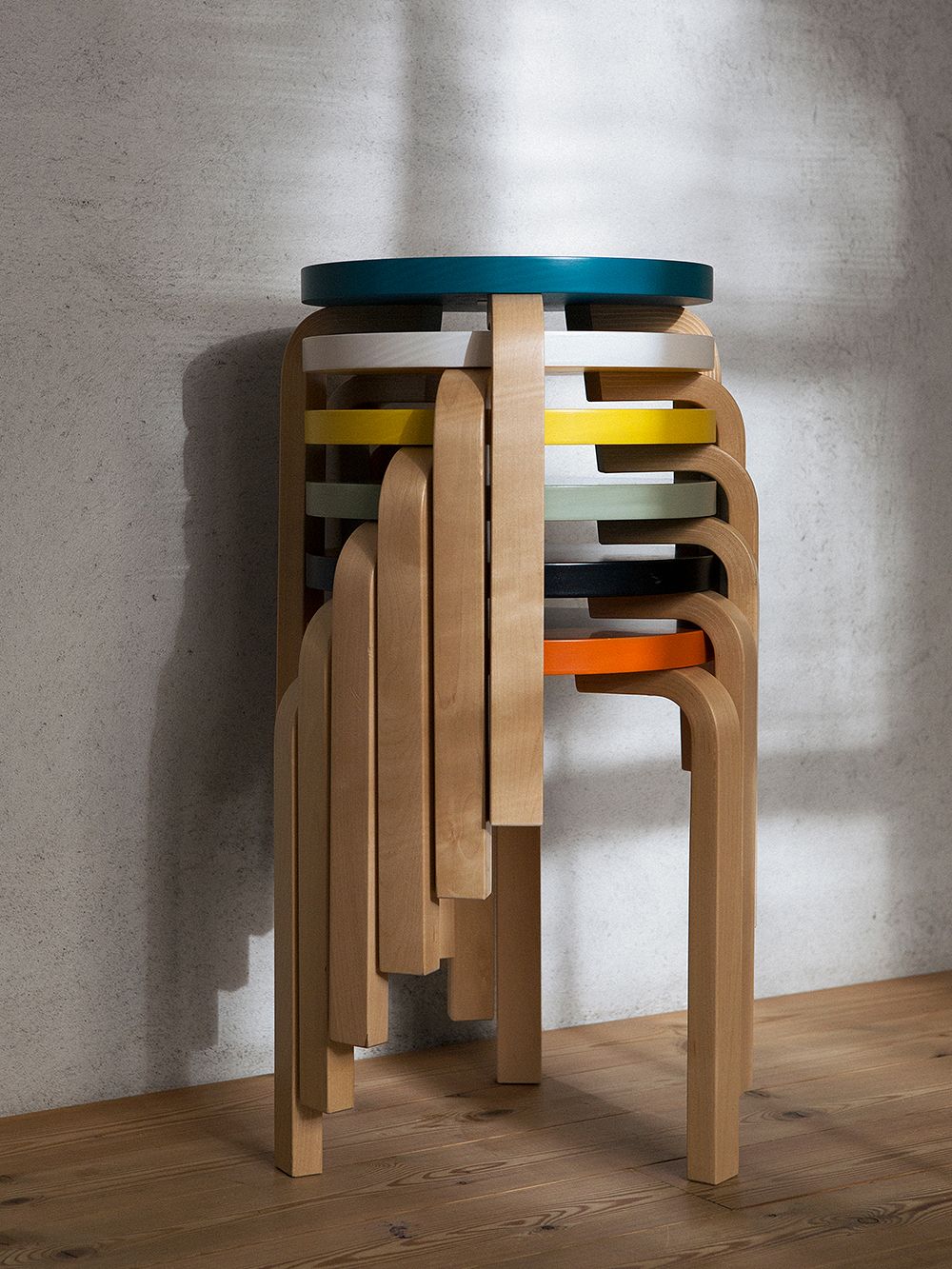 Artek: Stool 60
"I have a weakness for Artek's stool 60 and it is high on my wish list – and preferably I would like to have more than one. The elegant three-legged stool designed by Alvar Aalto adds a playful element to the interior and is very versatile as it can serve  both as a side table or a bedside table, or just stand stacked in a corner, ready as extra seating when the house is full of guests."
• Artek's Stool 60 >
• All stools >
&Tradition: Formakami JH18 table lamp
"Formakami JH18 table lamp from &Tradition is my latest purchase. It provides the finest, soft light. The sculptural shape and rhythm of the shade make it beautiful whether it is on or off. It has a profound effect on the people who visit us – they always want to go and look at it. I understand that well. Thanks to the dimmer on the cord, its light can always be adjusted to the mood."
• &Tradition's Formakami JH18 table lamp >
• All table lamps >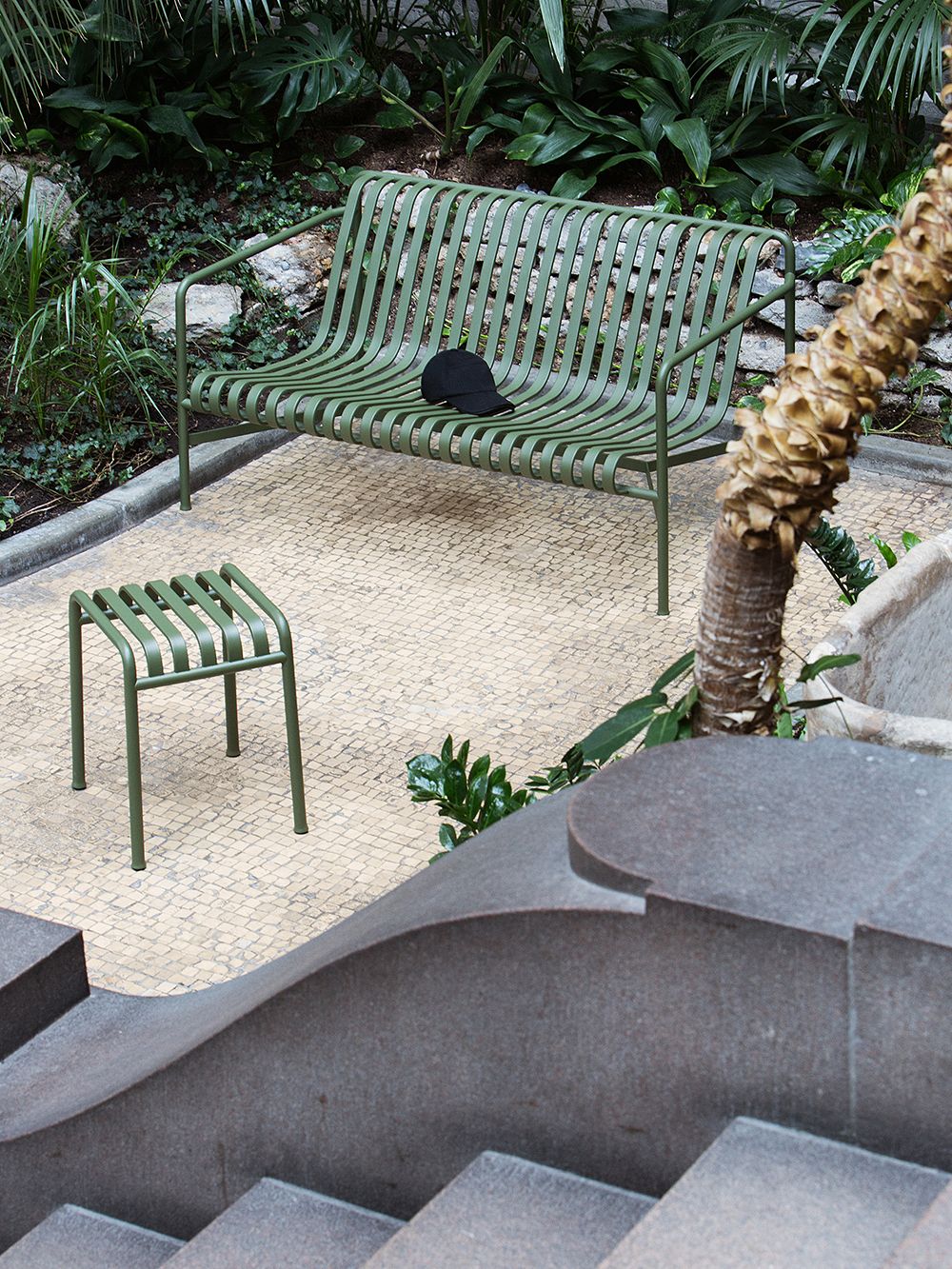 Hay: Palissade lounge sofa
"One of the best things about our house is the large garden. However, we did not own a single piece of garden furniture when we moved in. For several years, I have enviously looked at the Palissade outdoor furniture series designed by Ronan & Erwan Bouroullec for Hay. The Palissade furniture has a strong, graphic design consisting of simple steel pipes and slats. I can reveal that the Palissade lounge sofa we ended up purchasing is as comfortable as it is beautiful, even if it doesn't look like it. We are very happy with it and have since purchased a table with two chairs from the same series."
• Hay's Palissade lounge sofa >
• All outdoor furniture >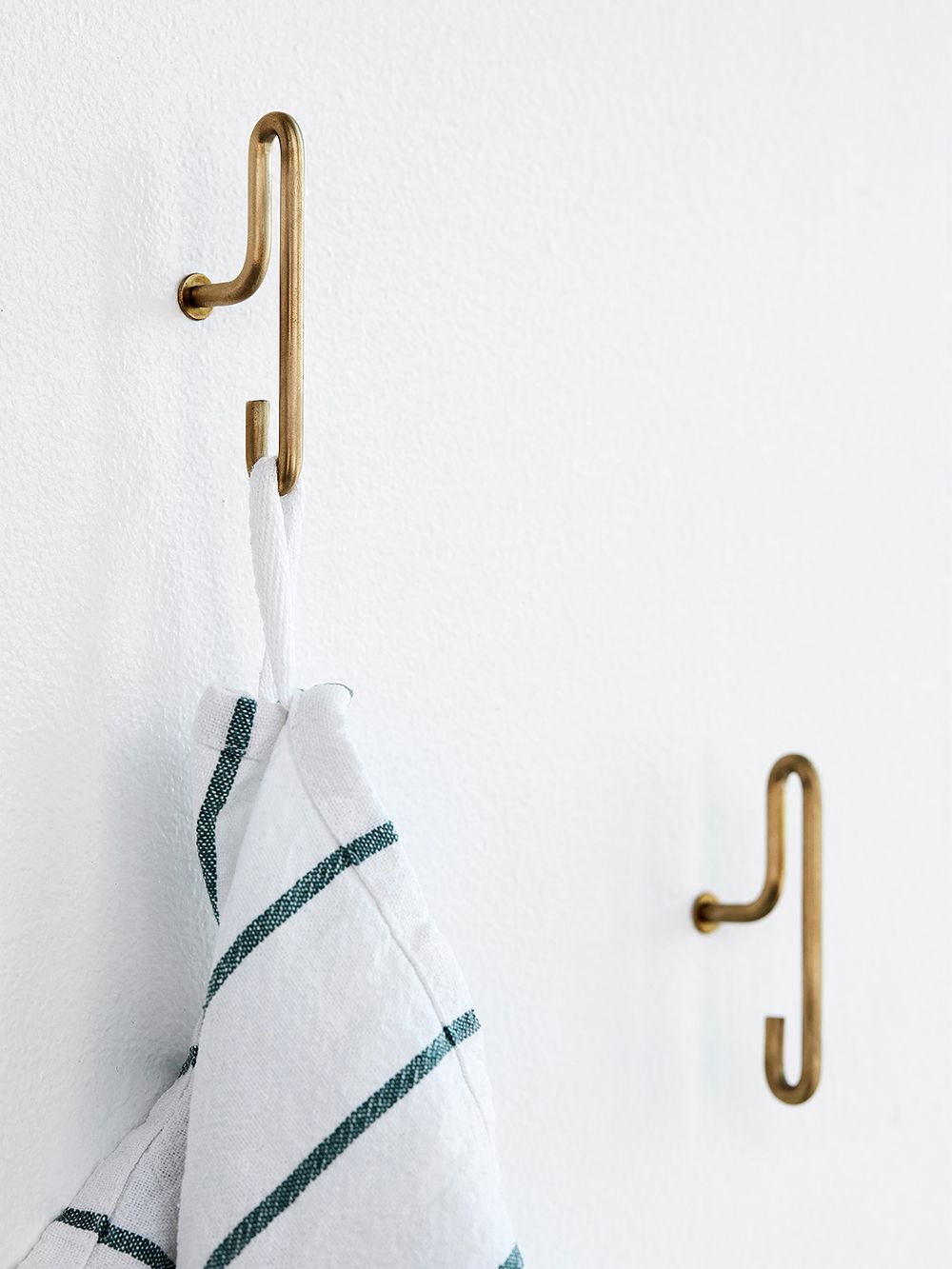 Moebe: Wall hook
"I'm pretty crazy about this Moebe wall hook – it's so simple yet so elegant. We have them in our bathroom. The clever design ensures that the towel does not fall off when you dry your hands. The hook is made of brass that ages beautifully with natural patina."
• Moebe's Wall hook >
• All wall hooks >
See also:
• Alek Modin on Instagram >
• New Arrivals at Finnish Design Shop >
Text: Silvia Filippelli Images: Alek Modin and manufacturers