The promise of warm summer sunshine invites us to pack down winter coats and woolen scarves and opt for lighter layers. Give your home a similar treatment by choosing lighter textiles and adding fresh colors to bring in an instant feeling of summer.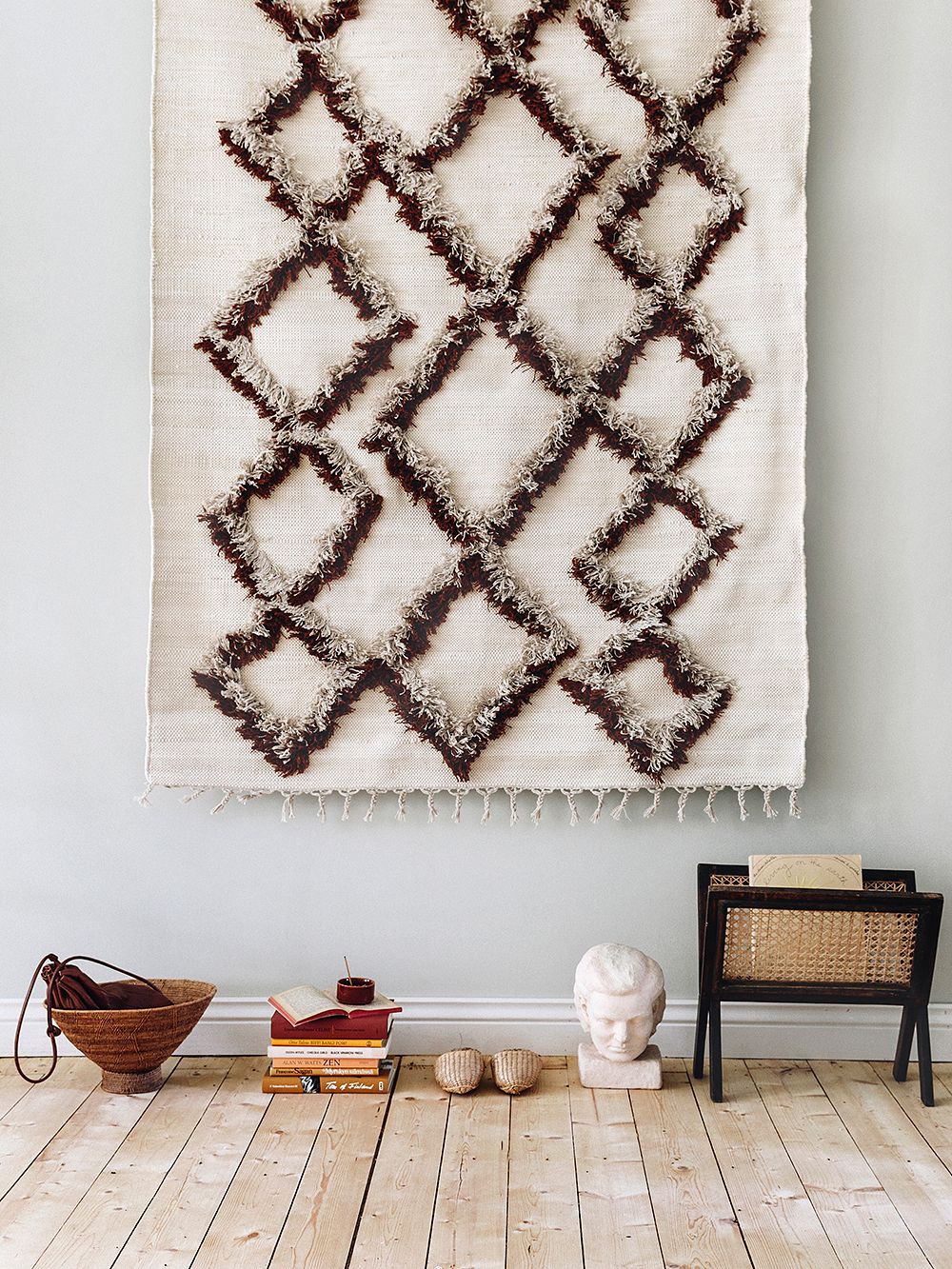 Carpet coup
Thick, warm carpets deserve a well-earned summer break, while light cotton rugs are eager to step in. Finarte's delightful Tie rug (Tie is Finnish for road) is part cotton rug, part tapestry. Designed by Finnish designer duo Saana ja Olli, the distinctive look of the rug is created by giving a traditional cotton rug a unique pattern made with tapestry-weaving techniques. The Tie rug is also available with grey patterning.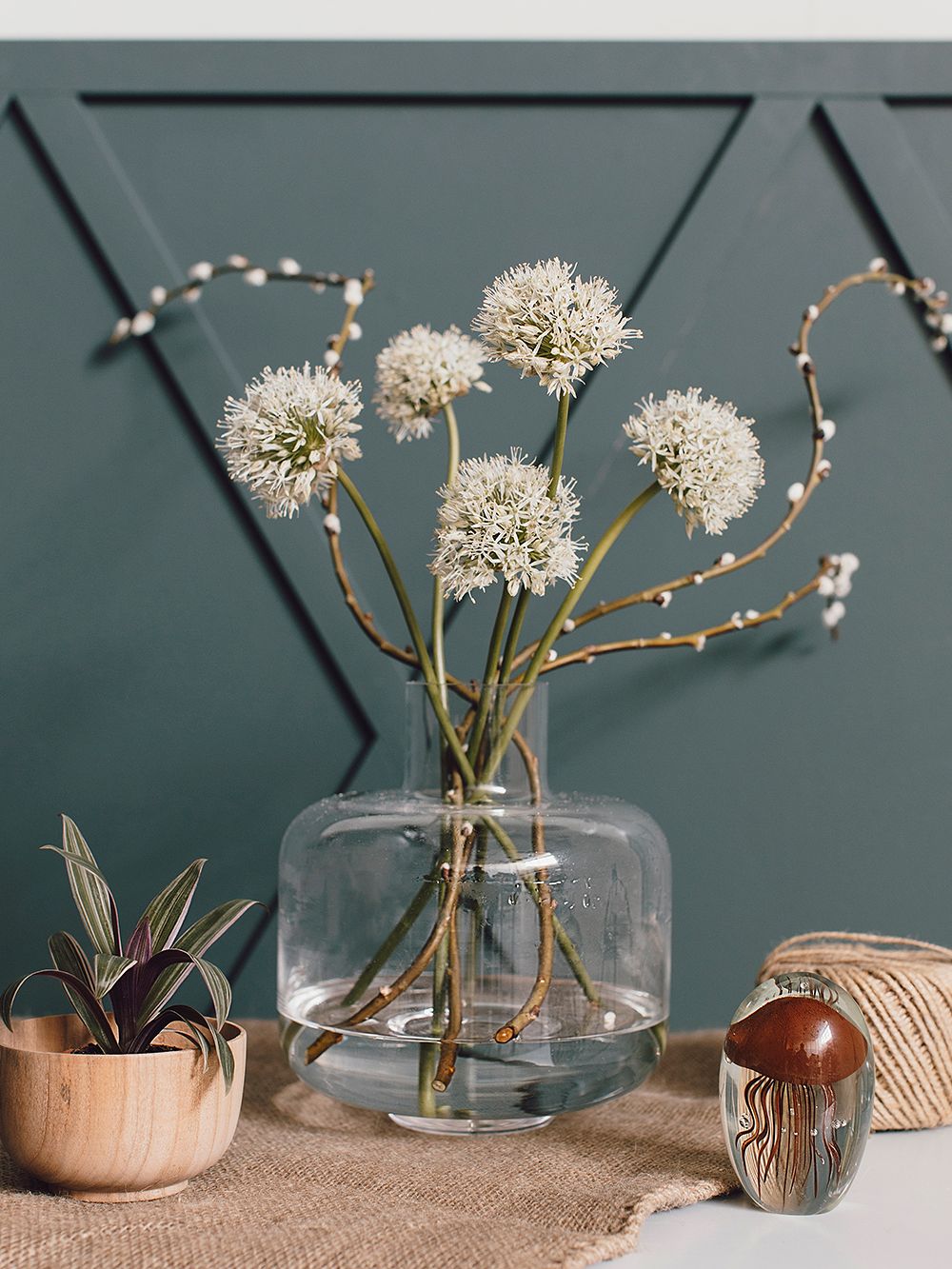 Ready to bloom
How exciting it is to watch nature slowly wake up after a long winter. Budded branches and spring flowers are a stimulating sight also indoors. Marimekko's minimalist Ming vase is the perfect pair for spring bouquets and its fresh, simplistic form is as delightful also when empty.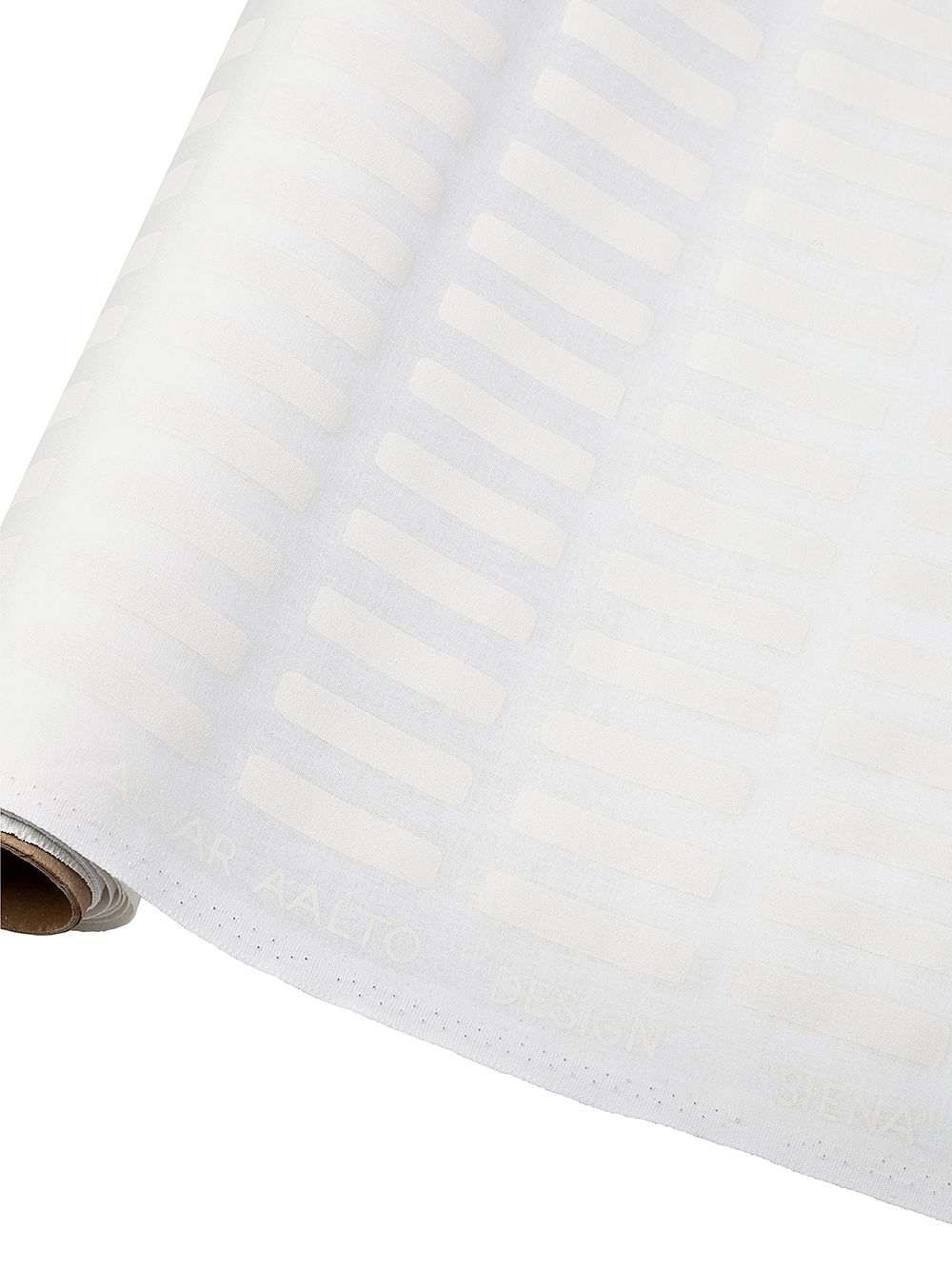 Let the sunshine in
Light-colored curtains maximize the light. Artek's all white, luminous Siena fabric features a simple graphic print designed by Alvar Aalto in 1954. 
Reach out
Open up the doors for spring and summer! Beautiful, high-quality outdoor furniture turn the garden or patio into a functional, cozy extension of the indoor space, year after year. Skagerak's Selandia patio furniture features a beautiful, detailed design and a natural shade of wood to create warmth whatever the weather.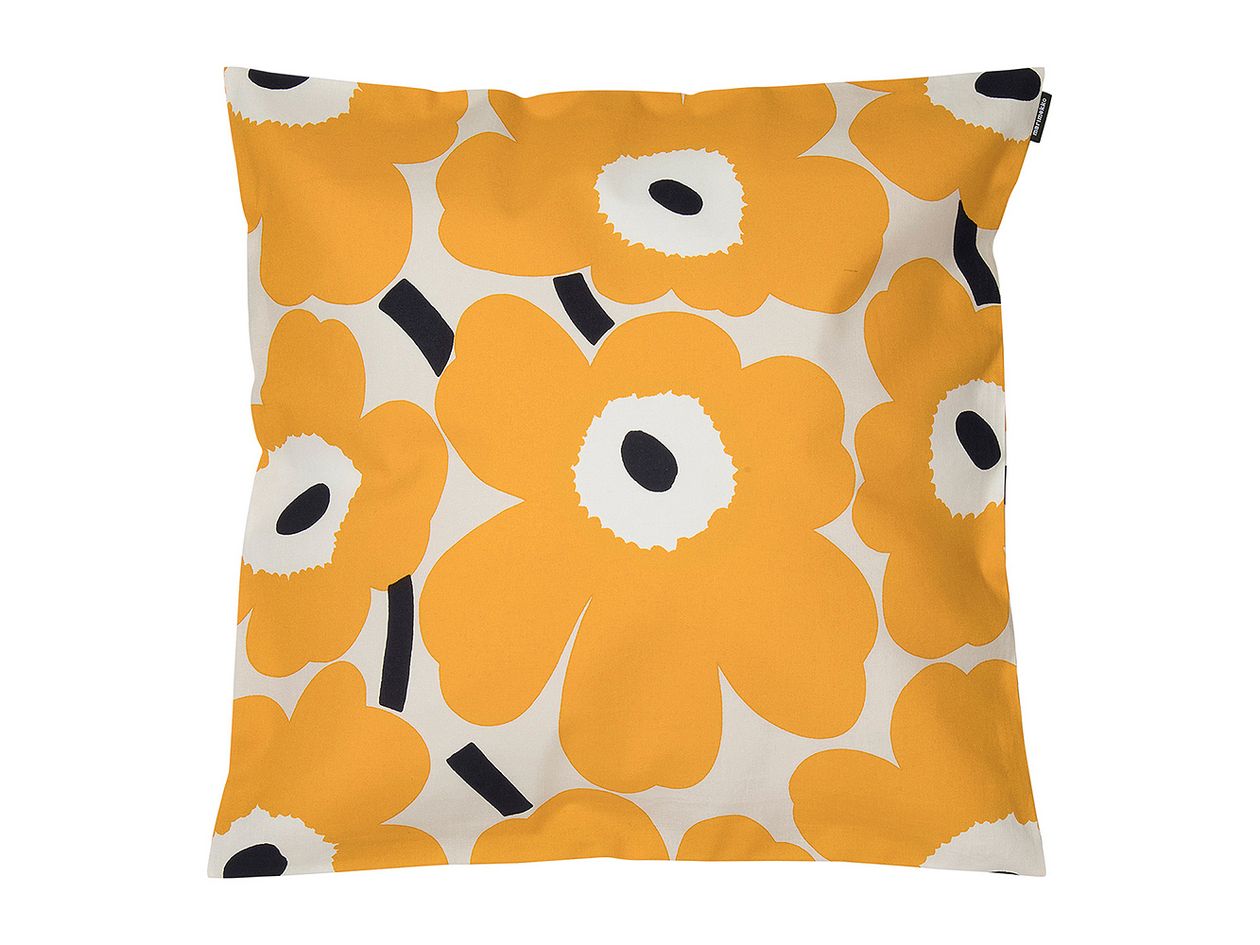 Soft shades of spring
Decorative cushions and cushion covers are an easy and fast way to bring in a dose of color. Lush floral prints and lively hues make a vast impact even in small amounts: even just one cushion can add a surprising amount of energy to the room. Marimekko's Pieni Unikko cushion cover in beige, yellow and dark blue is a refreshing take on the classic floral pattern.
• Marimekko's Pieni Unikko cushion cover >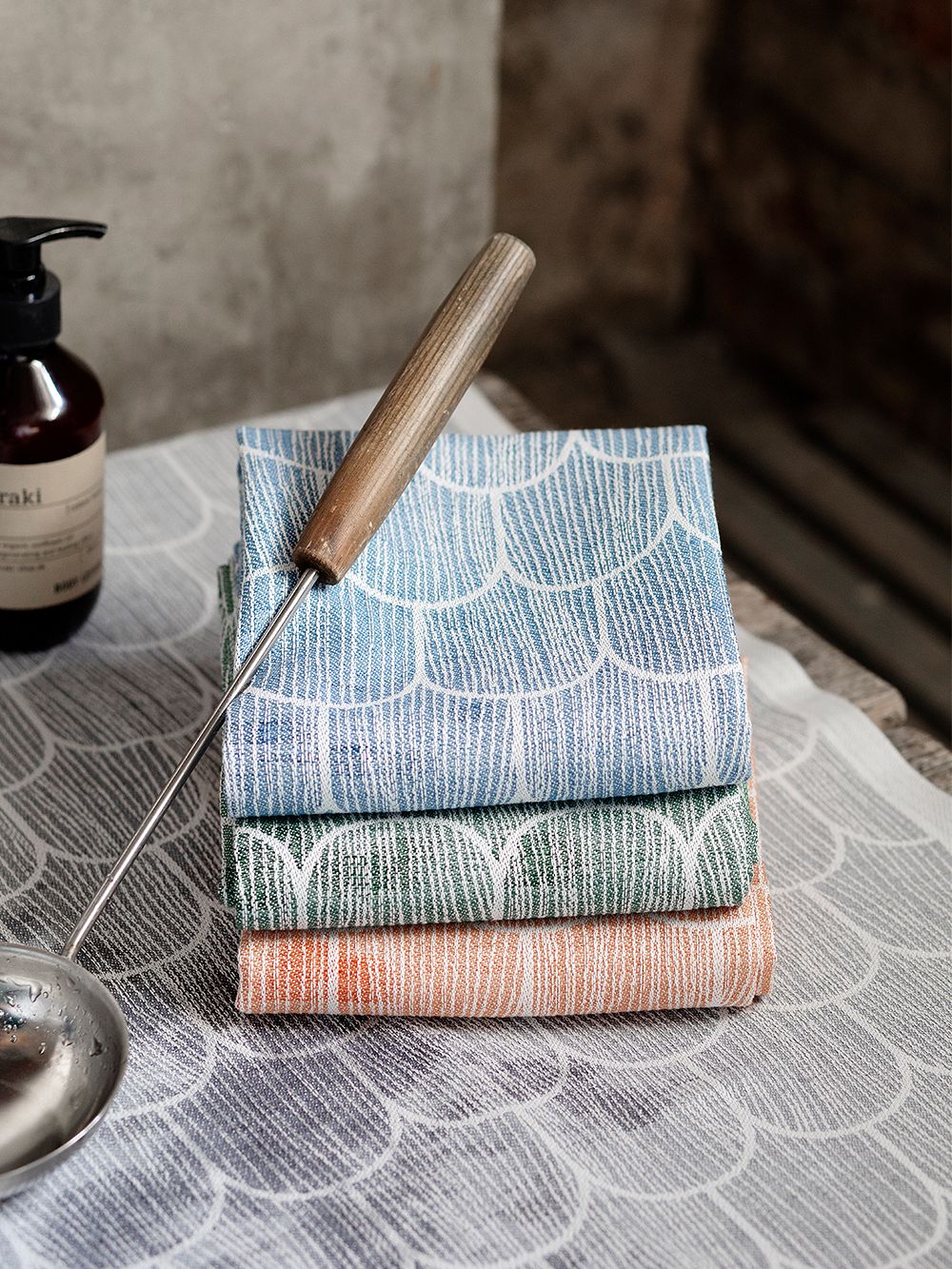 Time for summer sauna
Light, linen towels and sauna covers in sweet spring shades give the sauna and bathroom a fresh finish. Linen is an unparalleled material for summer: it feels smooth and cool against sun-kissed skin and it dries quickly making it perfect for taking it with you on summer adventures. Woven in Finland, the Paanu sauna covers by Lapuan Kankurit are made from a high-quality mix of linen and organic cotton and is available in two sizes.
• Paanu sauna covers by Lapuan Kankurit >
See also:
• What's new at Finnish Design Shop >
Text: Mira Ahola Images: Antti Vettenranta and manufacturers