Winter celebrations often include presenting loved ones with gifts. A non-material gift, such as a promise to start a new hobby together or cooking a good meal with a side of bad jokes, is just as pleasant a surprise for most as items – but if you feel like wrapping up something under the tree, choose something evergreen.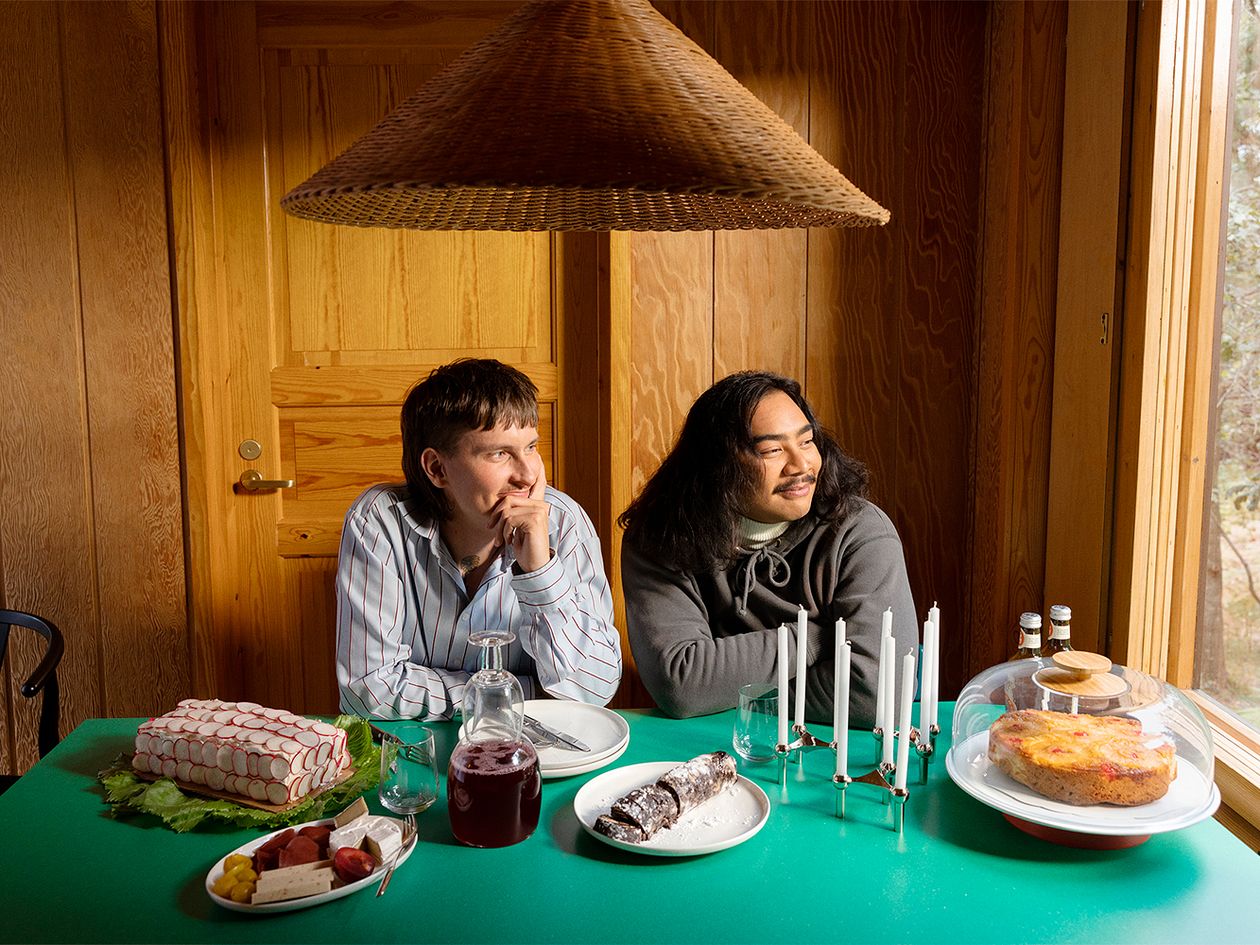 1. No nonsense
Disposable goods and closet fillers are a burden on both the environment and the storage space of the recipient, and they hardly bring joy beyond the holidays. Choose high-quality utility products that elevate everyday life, such as Forgo's innovative hand wash starter kit or Hetkinen's organic laundry vinegar. 
The gift of garment care is also a thoughtful option: wrap up a stylish clothes brush or a clever fabric shaver and let your loved ones enjoy their favorite garments for years to come.

• Read also: Eri Shimatsuka's holiday gift tips >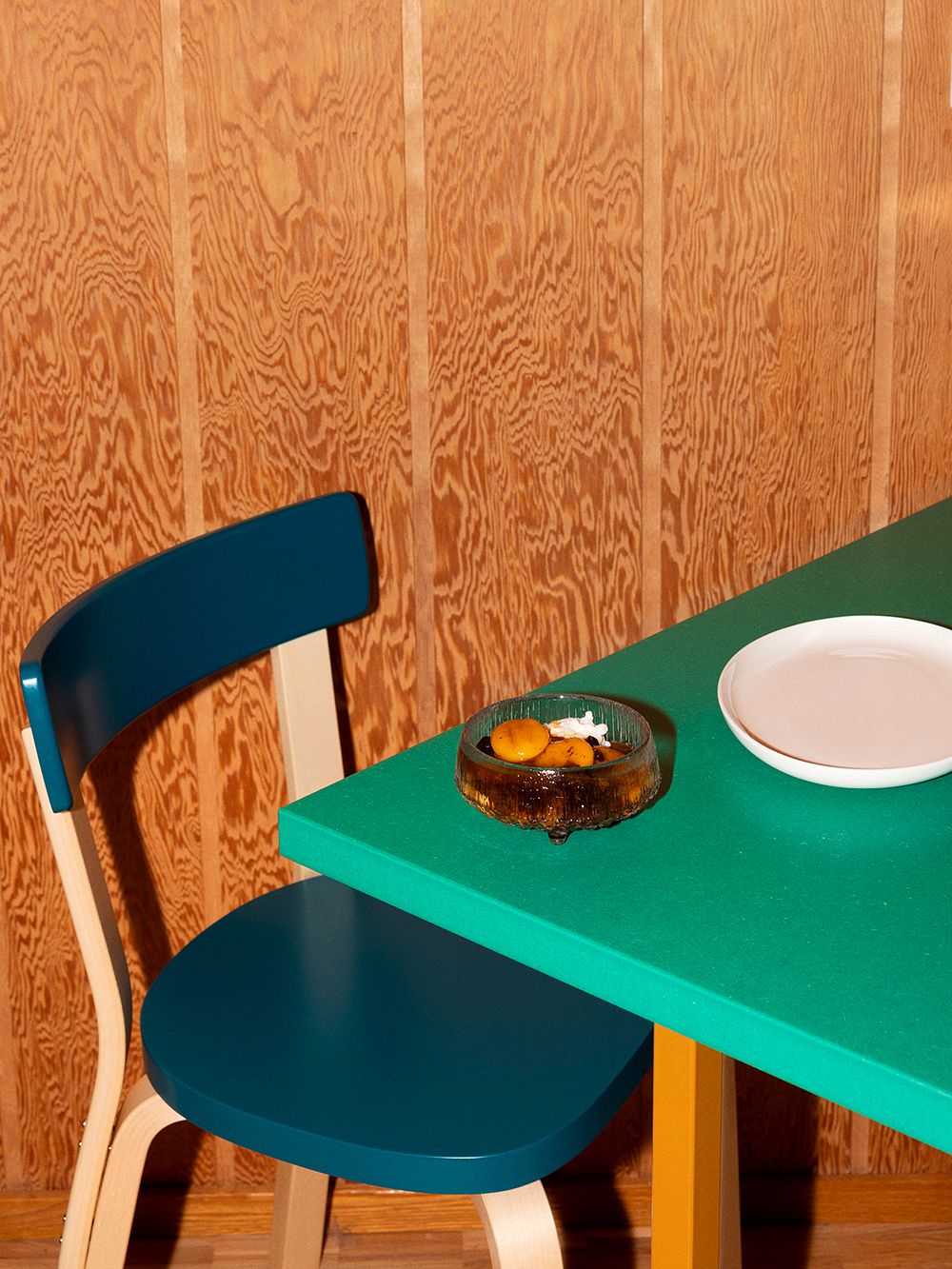 2. All I want for Christmas is quality
It is always worth investing in quality, as we obviously hope that our gift will be one to remember. However, choosing high-quality products does not necessarily mean you have to go breaking into the emergency piggy bank – a smaller budget also allows you to choose more responsibly. 
Fill your basket with handmade items and natural materials: with good care, the products can last a lifetime. At Finnish Design Shop you'll find a carefully curated collection of authentic high-quality designs.

• Gifts from Finland >
• Read also: Design from Finland – 8 timeless holiday gift ideas >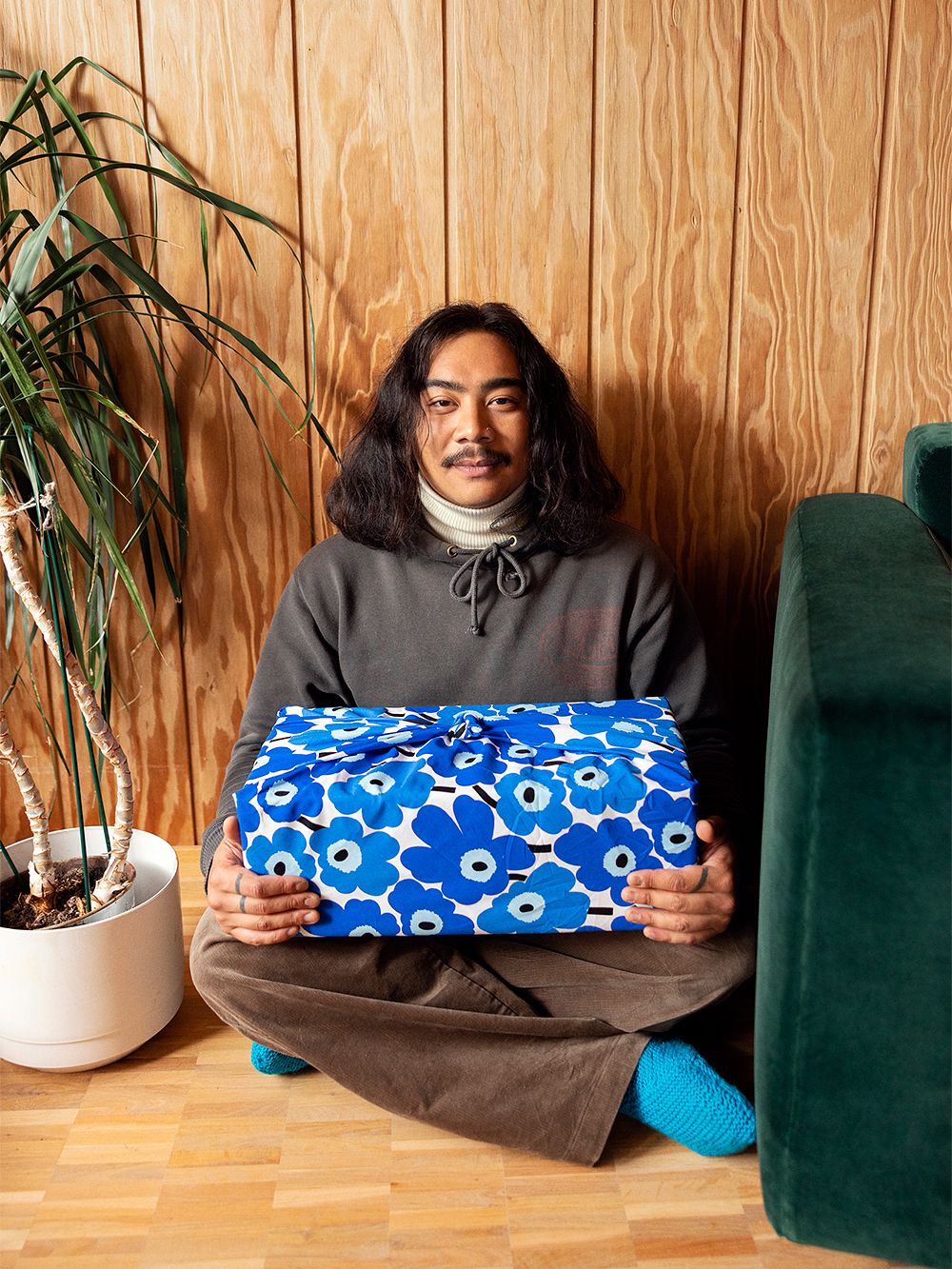 3. It's a wrap for wrapping paper
Wrapping papers are indeed beautiful to look at, but their life cycle is quite short. However, more sustainable gift wraps are easy to create without compromising on style: for example, you can wrap the gift in reusable fabric, furoshiki style. Take a look at our fun tips for making the wrapping a part of the gift.

• Read also: No wrapping paper? No problem! 4 + 1 tips for gorgeous gifts without paper >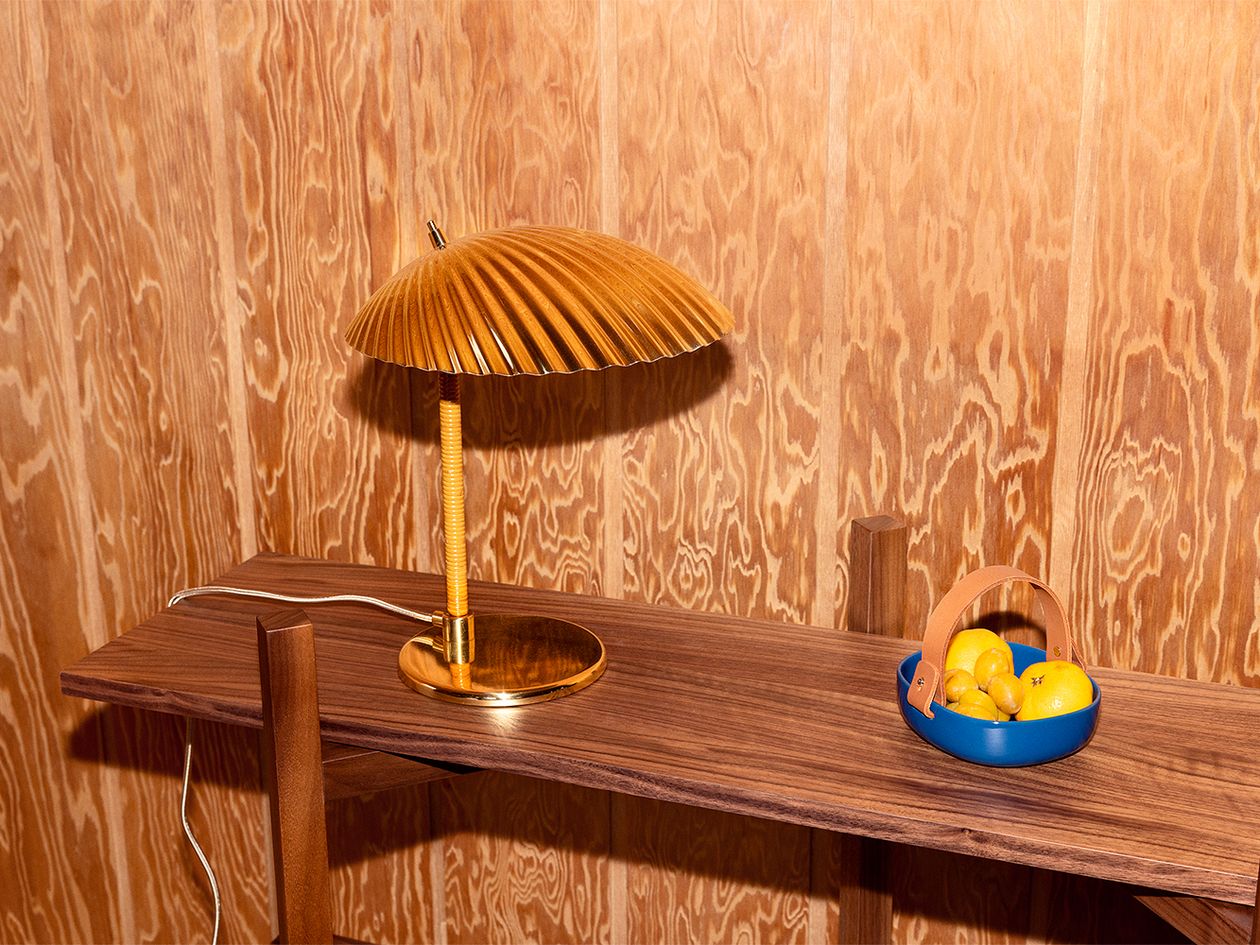 4. Choose a pre-loved item
Let the good times roll: high-quality and characterful pre-owned items are the perfect feel-good gifts! Franckly, the marketplace for second-hand design, is your go-to address when looking for pre-loved gift items – at Franckly you'll find both modern classics from Marimekko and vintage gems such as Paavo Tynell's coveted luminaires. You can also sell your own design treasures if you no longer have use for them.

• Gifts at Franckly >
• Read also: Nita Hauhia's tips for vintage gifts from Franckly >
5. Evergreen design never goes out of style
Even if trending colors and hit items make your glasses fog up, the same trends might not be everyone's proverbial cup of tea. Timeless design and a harmonious color palette won't lose their appeal even as decades and fads come and go.
Toned-down and easy-to-combine products are perfect for a more minimalist design enthusiast – for a maximalist, you might want to go all in and choose something long-lasting but lavish.
• Gifts for the minimalist >
• Read also: The more, the merrier – find seven gift ideas for maximalist decorators >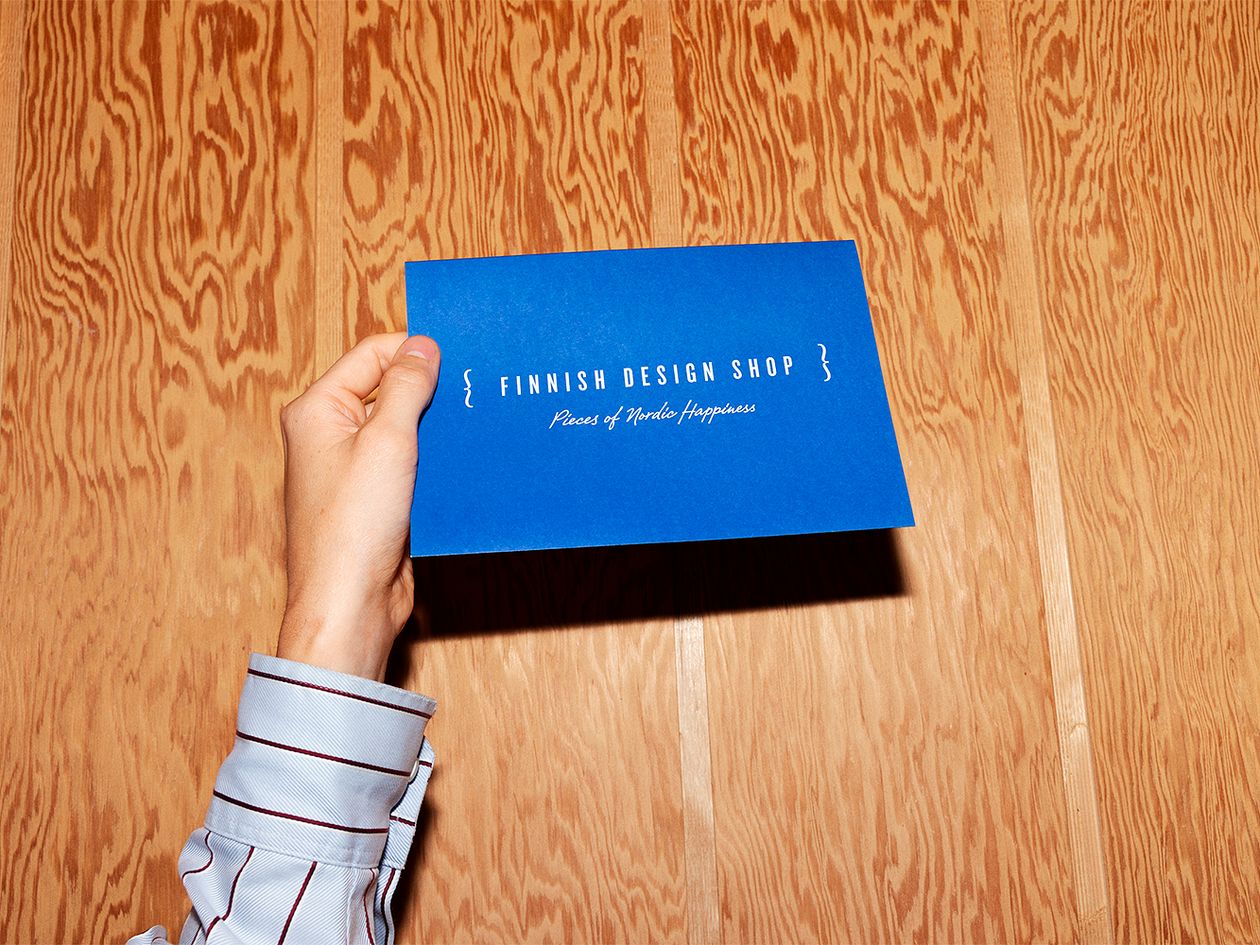 6. Dear Santa
You can also always just go ahead and ask – maybe even we adults should start writing wishlists and letters before the holidays? Your loved ones might have a curated tableware collection, for example, to which thoughtful additions are guaranteed to bring joy, or maybe a certain object of desire that they themselves haven't been able to purchase yet.
An electronic gift card is also an excellent choice when you want to make sure that you guess correctly – a gift card gives the recipient the possibility to choose something they'll love for a long time.
• Finnish Design Shop's eGift Card >
• Create a wishlist at Finnish Design Shop >
See also:
• More gift ideas >
• All items at Finnish Design Shop >
• Read more about Finnish Design Shop's work on sustainability >
Text: Mira Ahola Images: Juho Huttunen