A kitchen renovation doesn't necessarily need to involve a sledgehammer or even a paintbrush: considered choice of furniture combined with charming details is enough to create a completely new mood. Design Stories put together six fun tips to give your kitchen a summery facelift.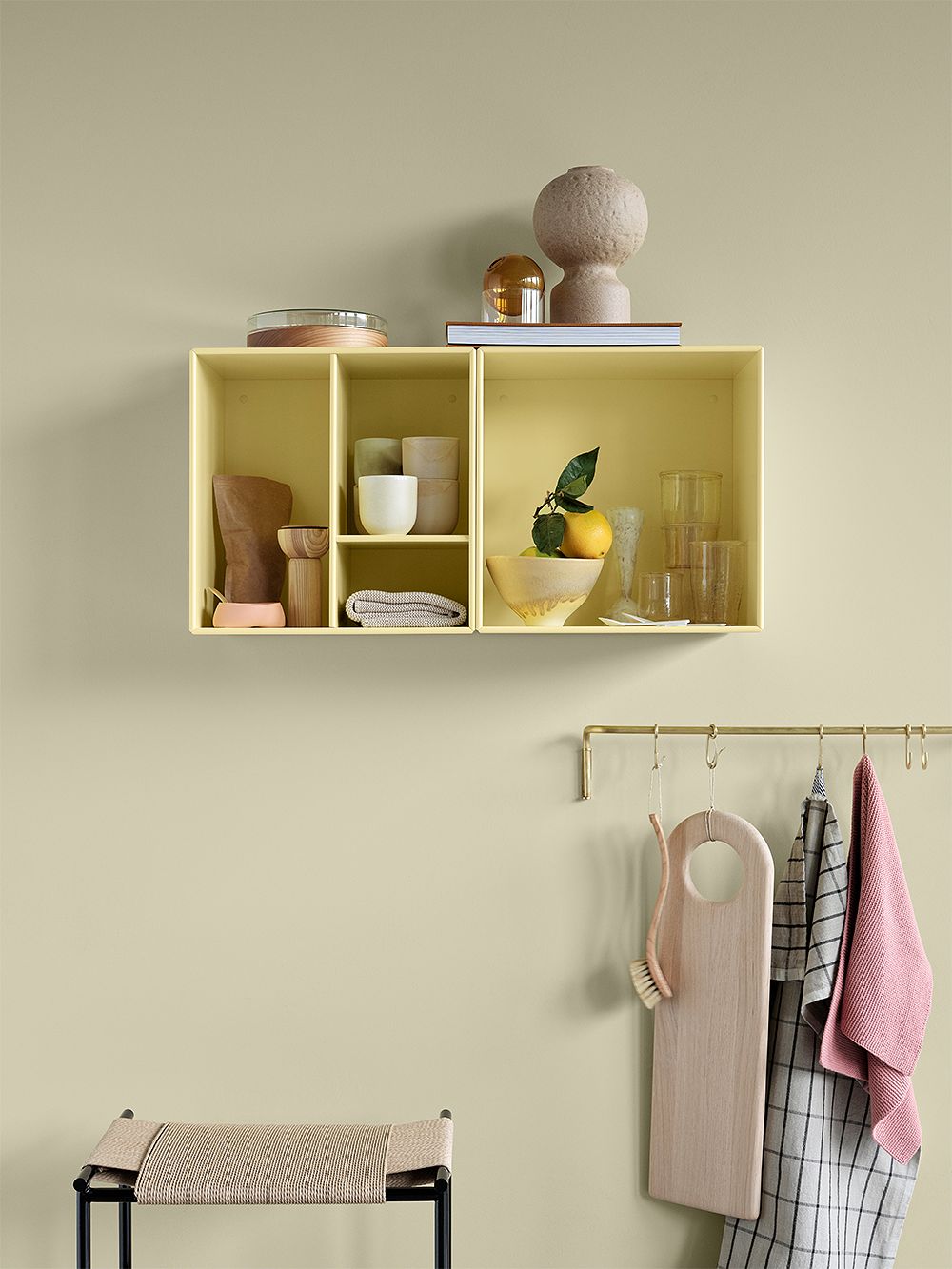 1. Open up your cupboards
Open shelving units look especially refreshing in a kitchen, while also creating more space for storage. Stack the shelves with all your favorite items, or create a carefully balanced display of your most beautiful tableware. With Montana Furniture's versatile Montana Mini modules you can build your own shelving unit to match the unique needs of your kitchen.
• Montana Furniture's Montana Mini module >
• All shelves >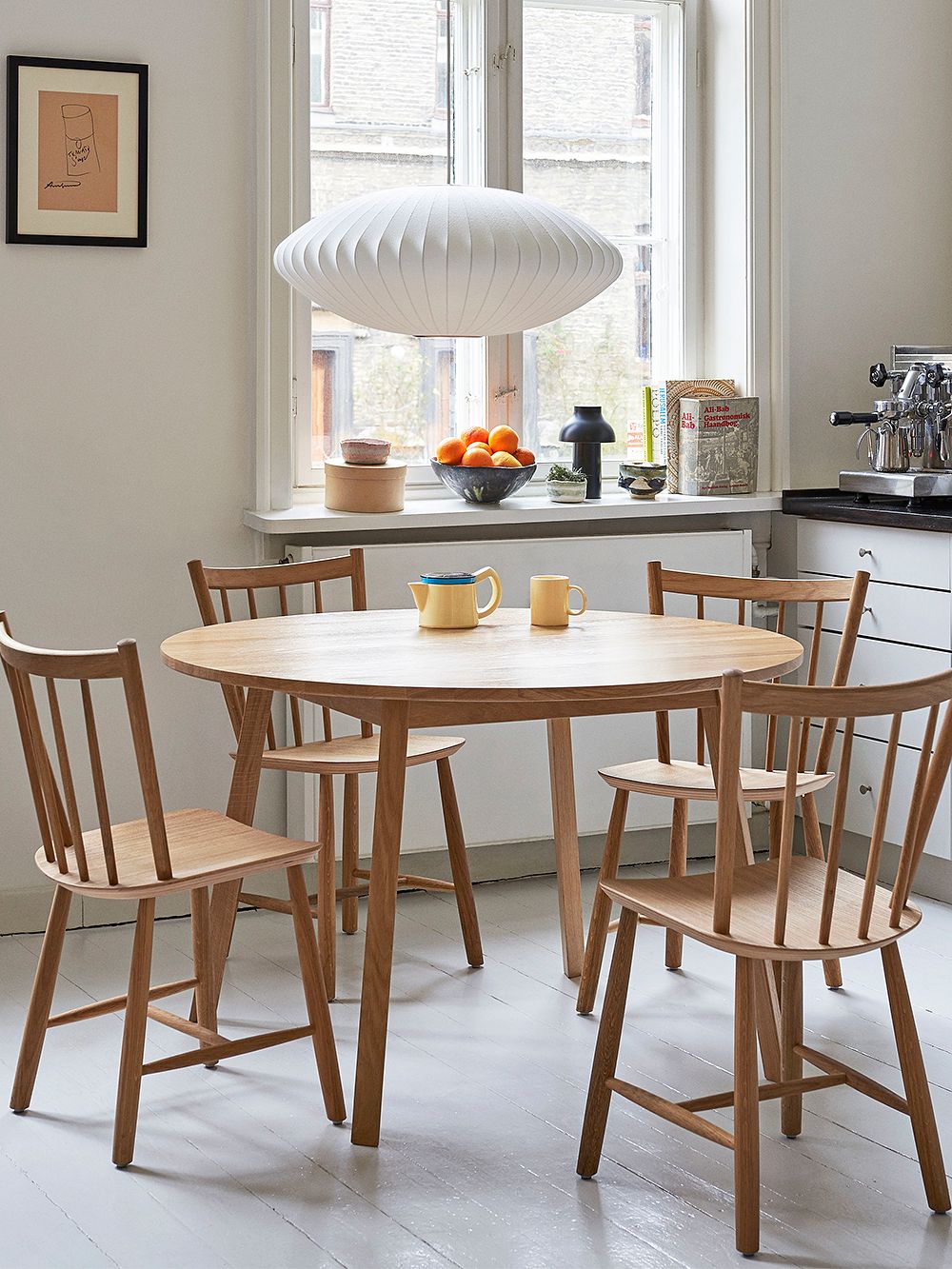 2. Make it lit
Kitchen lighting plays an important part in making the space both functional and comfortable: the heart of the home is the center of various activities from cooking to midnight conversations. Hay's Nelson Saucer Bubble pendant features a beautiful shade crafted from translucent plastic polymer, emitting a softly diffused light that is as perfect for working as it is for enjoying a family dinner.
• Hay's Nelson Saucer Bubble pendant >
• All lighting >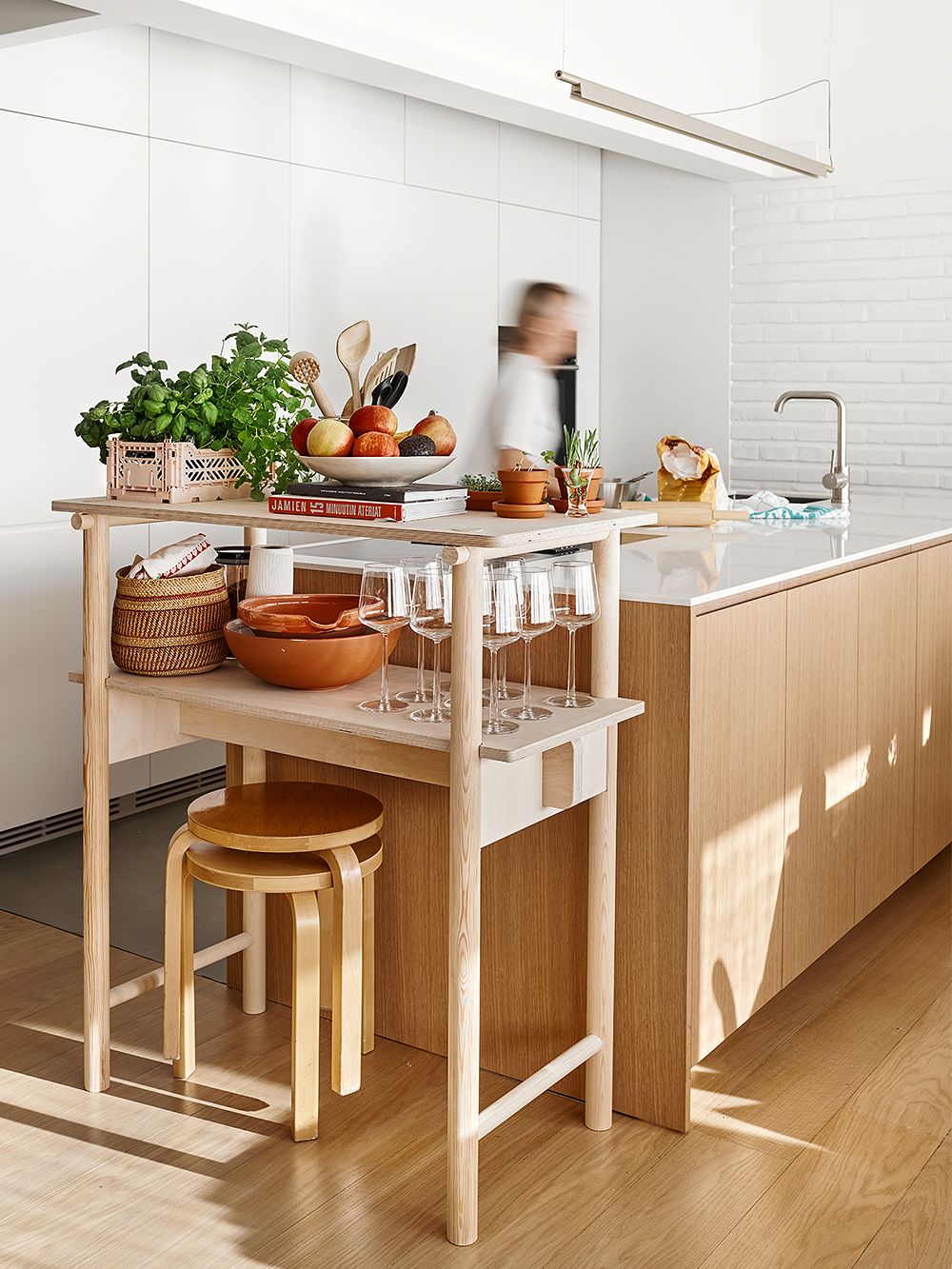 3. Add extra counter space
A functional kitchen has enough space, and specifically: enough counter space. Made by Choice's coveted Fem work desk is an ingenious design by Helsinki-based interior architecture agency Fyra. The multi-functional desk can be assembled in various different ways to suit unique requirements, whether you need an ergonomic work station or a minimalist side table for the kitchen.
• Made by Choice's Fem work desk >
• All tables >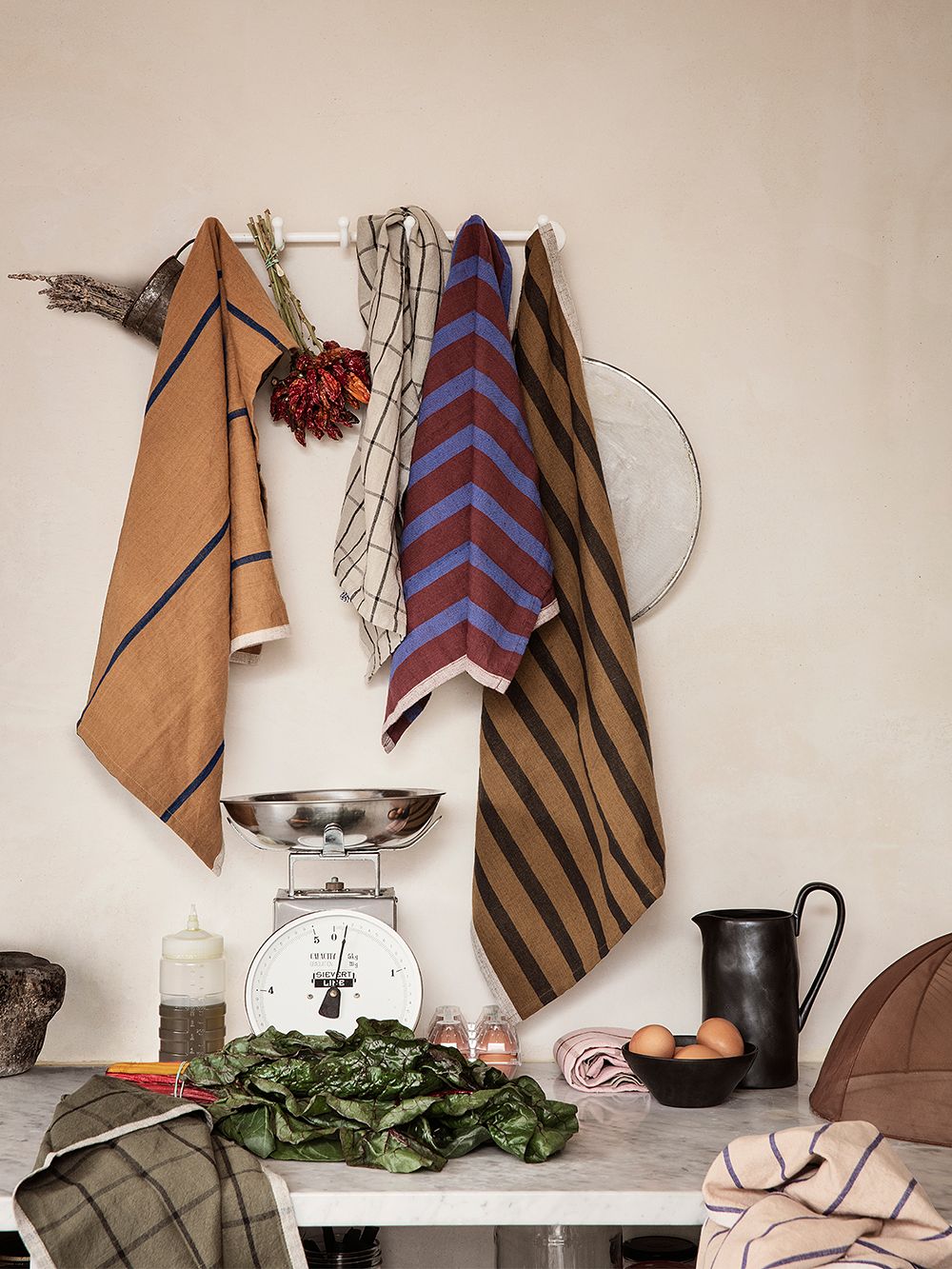 4. Invest in tidy new towels
Kitchen towels face heavy-duty daily use and it pays off to choose high-quality, quick-drying, and durable textiles. Ferm Living's Hale tea towels made from cotton and linen also lend the kitchen a fresh feel with their earthy tones and brisk patterns.
• Ferm Living's Hale kitchen towel >
• All kitchen textiles >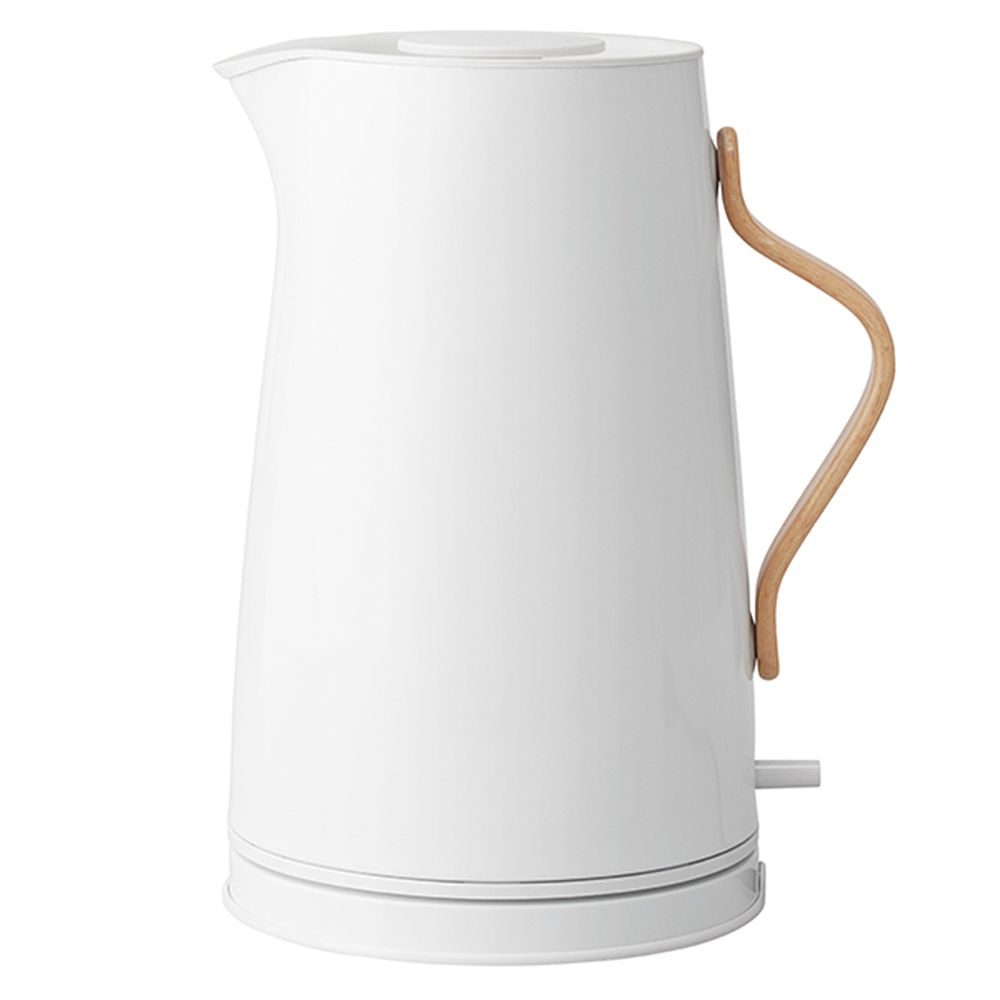 5. Choose products with both form and function
Kitchen countertops are easily cluttered with a potpourri of small appliances. Make your mornings a bit more zen by choosing kitchen appliances that you don't need to stuff back in the cupboard after use. Stelton's award-winning Emma series designed by Sebastian Holmbäck and Ulrik Nordentoft features a collection of refined kitchenware, together creating a harmonious ensemble.
• Stelton's Emma electric kettle >
• All small appliances >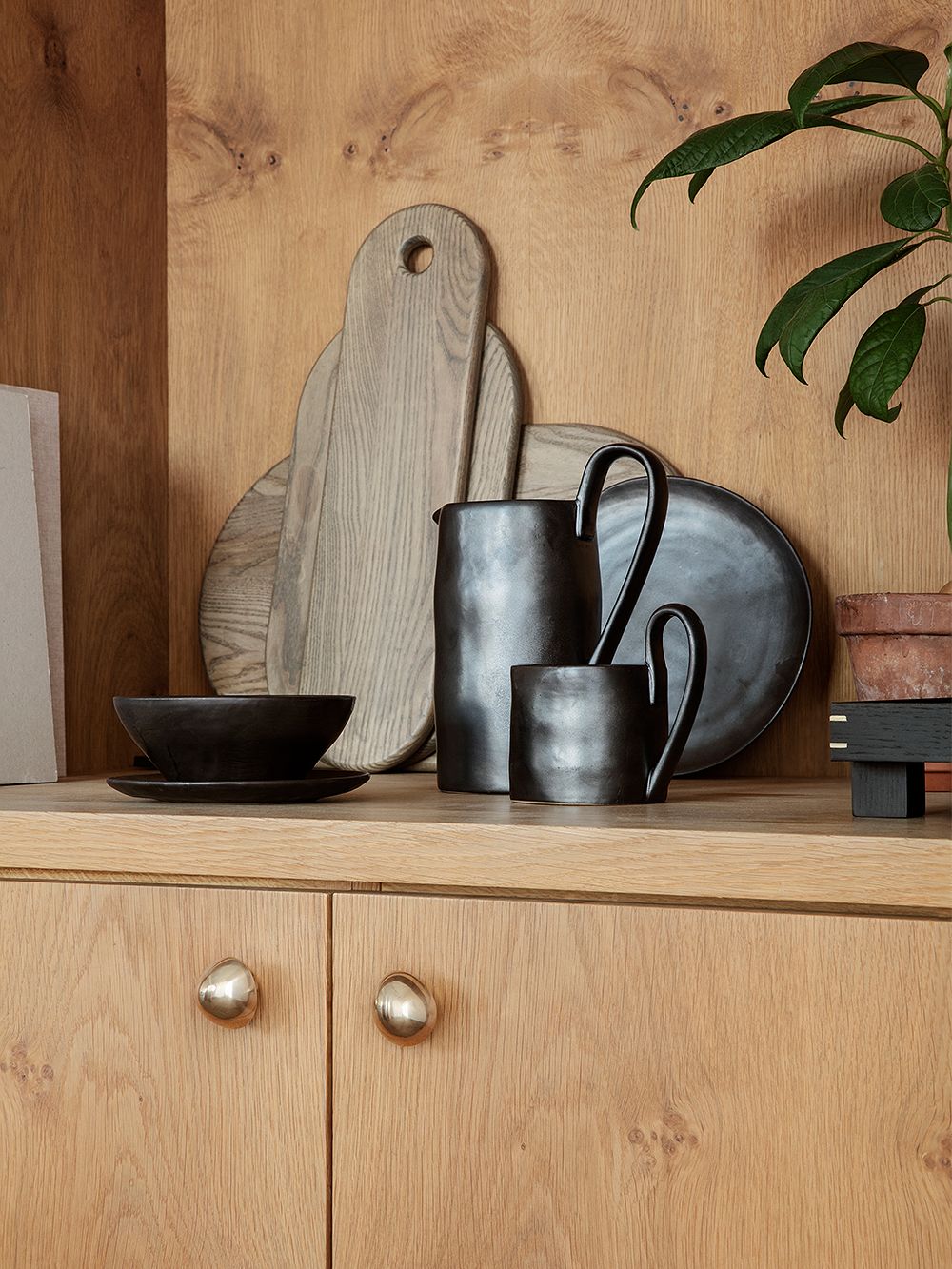 6. Make it look like you
Invest in beautiful tableware, decorate the kitchen with your favorite objects, and give your cupboards a fresh new look by changing the pulls: tiny considered details will make the kitchen instantly cozier. Ferm Living's brass Mushroom hooks can also be put to use as beautiful pulls, guaranteed to add some elegant flair to the kitchen.
• Ferm Living's Mushroom hook >
• All wall hooks >
More inspiration for kitchen decor:
• All kitchenware at Finnish Design Shop >
Text: Mira Ahola Images: Manufacturers