The kitchen is a place where everyday life should be as smooth as possible. Even if not planning a renovation, you can rejuvenate the heart of your home and make it more functional with paying attention to a few details. See our tips on how to do a quick kitchen revamp.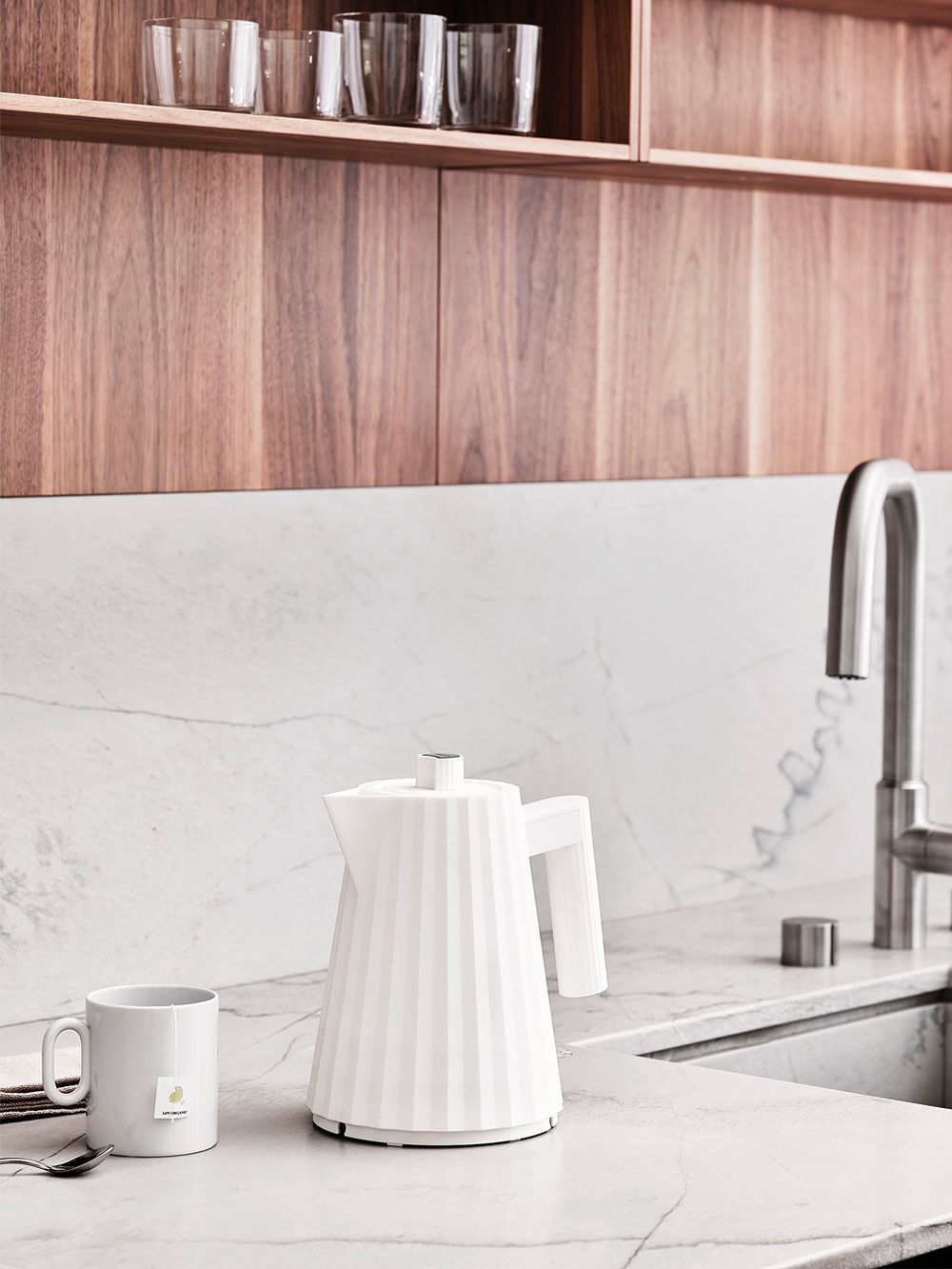 The beauty queen of electrical appliances
Small kitchen appliances don't have to be boring. Designed by Michele de Lucchi for Alessi, the Plissé electric kettle has a modern, streamlined and angular shape. You won't need to hide this appliance away in a cupboard! The kettle is also versatile: due to its thermally insulated base, it can be used for serving guests. The Plissé kettle is available in white, black and gray in two sizes.
• Alessi Plissé electric kettle >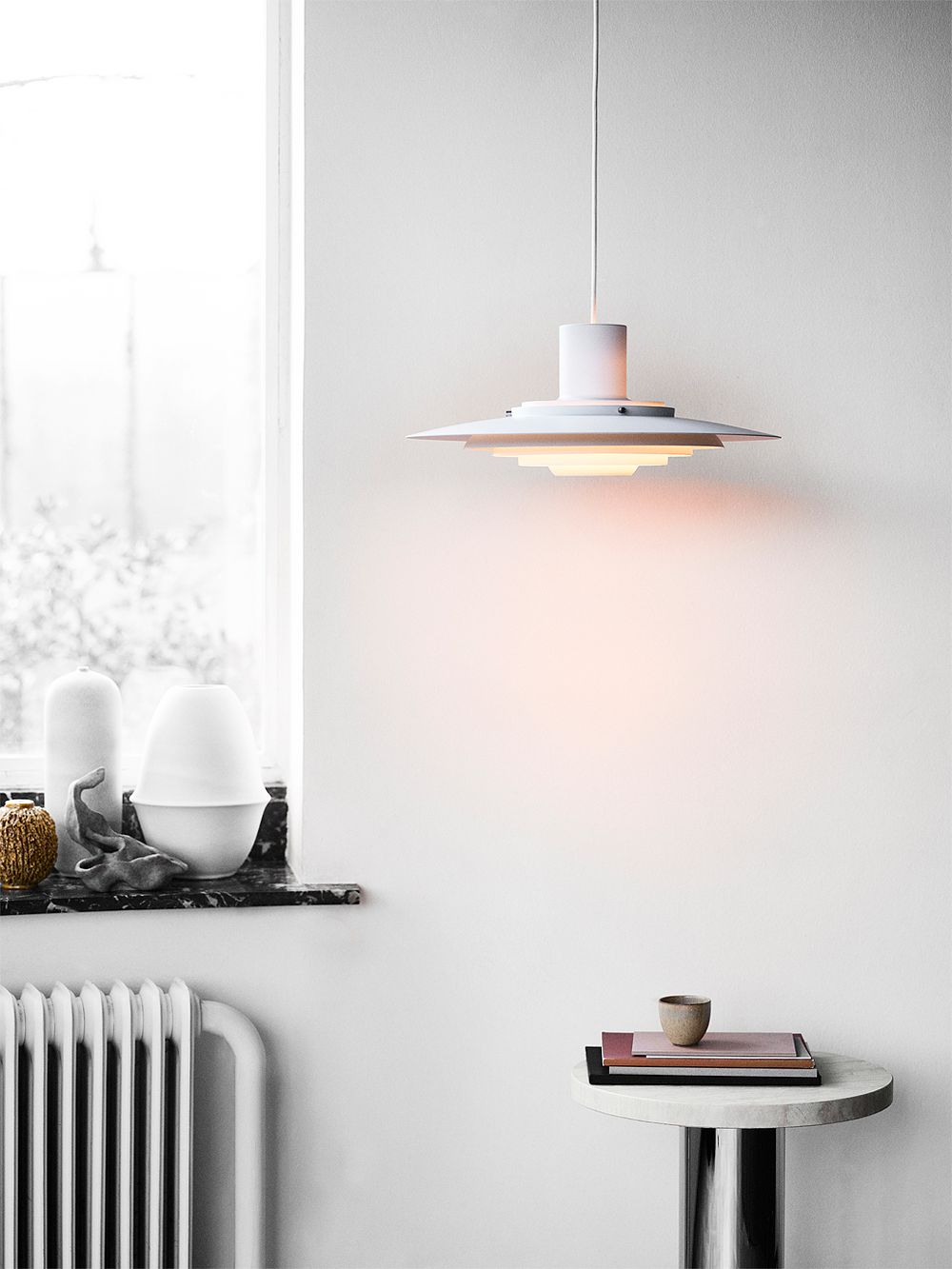 Improve your lighting
Good lighting is indispensable in a kitchen. For hanging above your dining table, choose a lamp that directs most of its light towards the table. The Danish &Tradition's P376 pendant collection is a classic range from the 1960s that will bring a timeless look to any kitchen. Its five layered shades reflect light softly onto table surfaces, creating a cozy setting for dining and reading.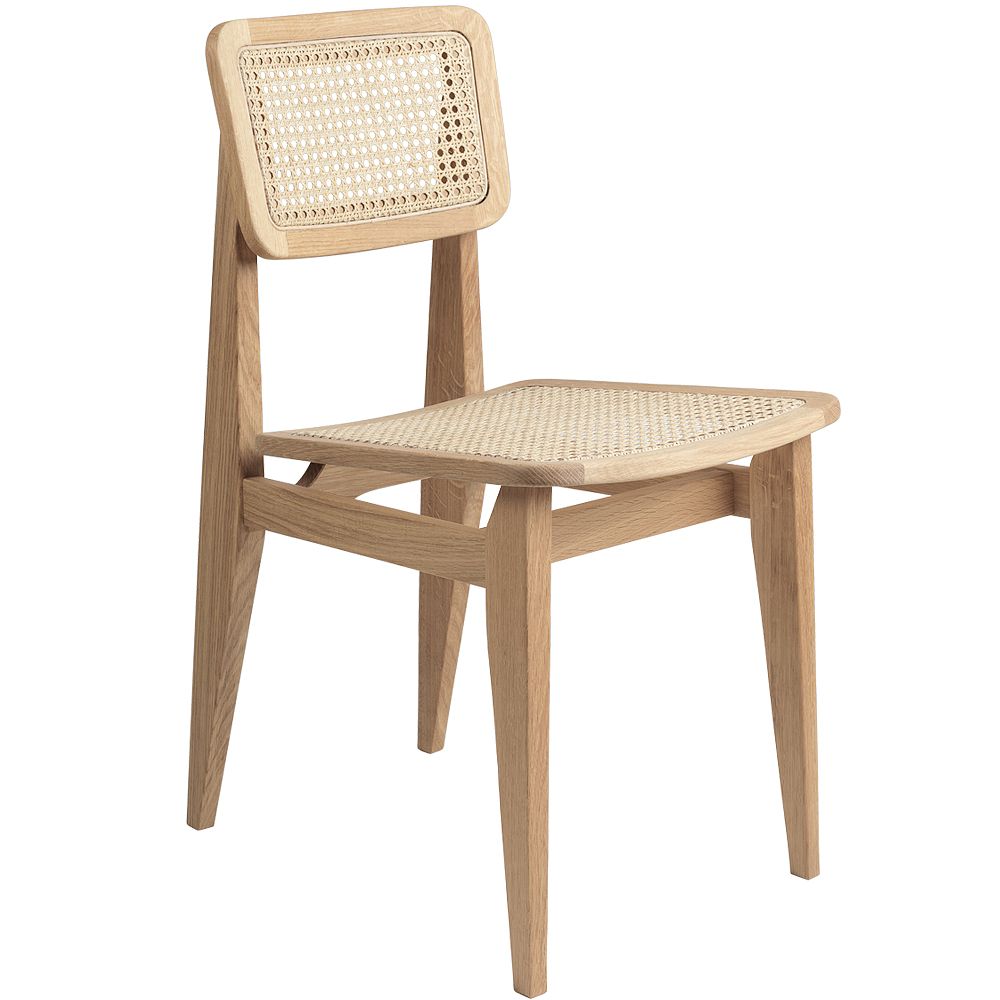 Time to renew your chairs?
Rattan is one of the biggest trends in interior design. Gubi's C-Chair combines perforated cane with classic oak and a clear-cut design. Created by Marcel Gascoin in 1947, the chair is a prime example of a product with an ageless design: this postwar item is just as relevant today as it was when first launched. The versatile chair can be used as a single seat, or grouped around a kitchen table — there is always a place for timeless design.
• Gubi C-Chair >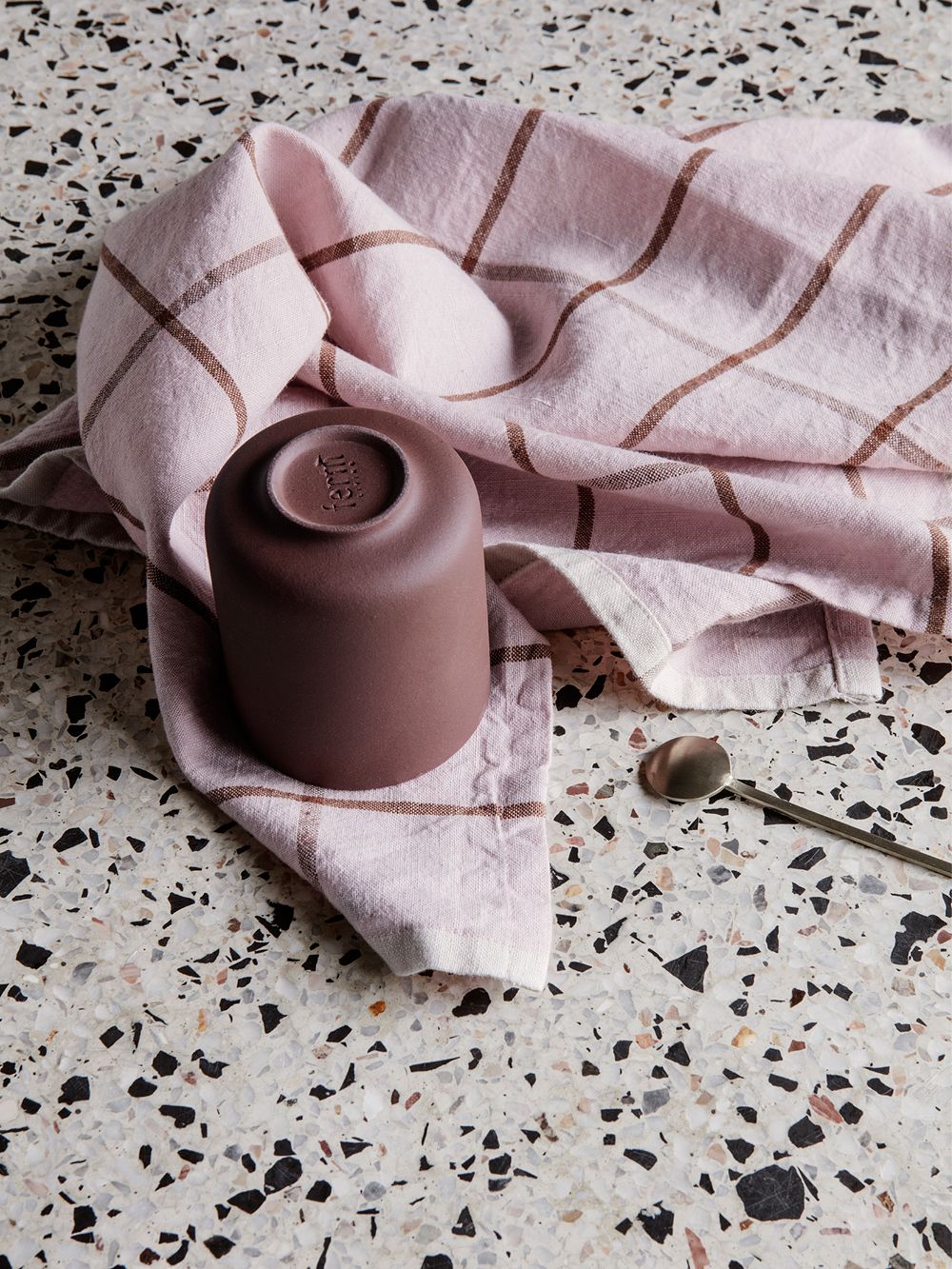 Brighten things up with textiles
Vibrant kitchen textiles can be used to brighten up any kitchen. The Hale tea towels by Ferm Living are in keeping with this spring's trends: they combine vibrant colors with contemporary stripes and grid patterns. Made of a cotton-linen blend, these towels are particularly absorbent, with color options to suit every kitchen. They come in a practical size of 50 x 70 cm.
• Ferm Living Hale tea towel >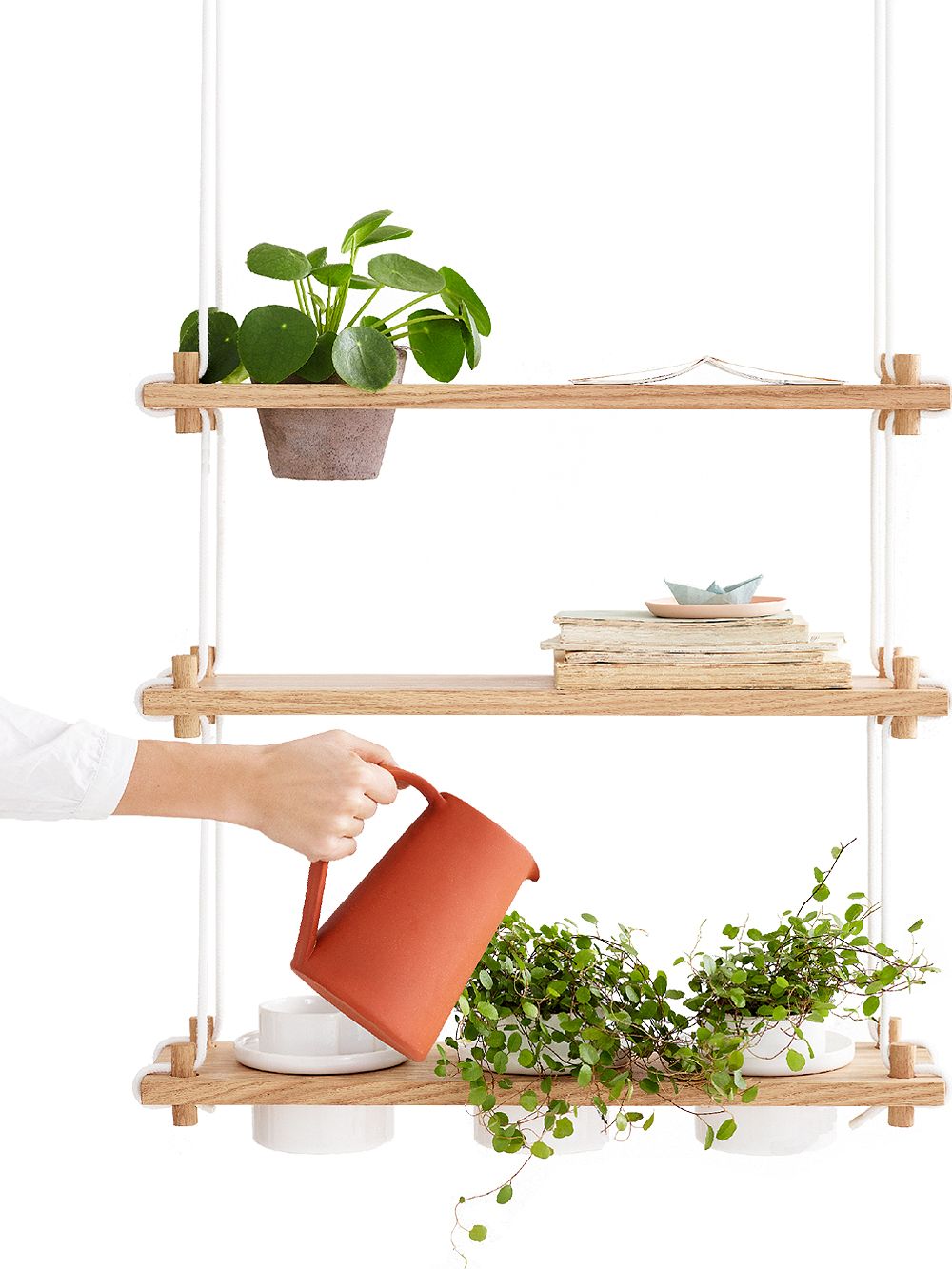 Hanging greens
Herbs are an easy and effective way of refreshing a kitchen. The Riippu Garden shelf by Hakola is ideal for hanging on walls or by a window. Its solid oak shelves have four holes for herb pots. These will keep your pots securely in place on the hanging shelves. The shelves are also a handy place to store cookbooks and kitchenware.
• Hakola Riippu Garden shelf >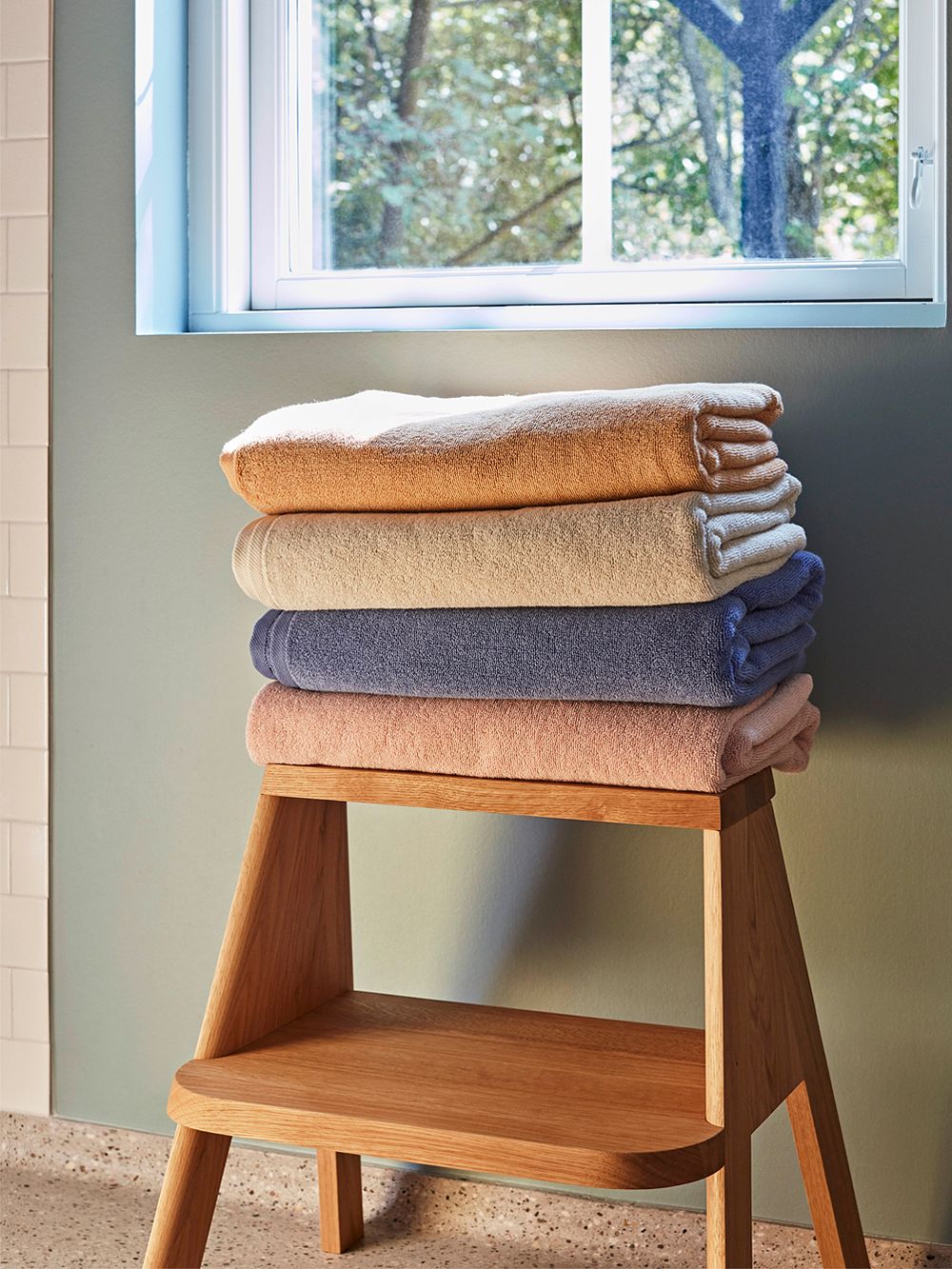 Reach up
A kitchen stool is a much-needed accessory in most households. The Butler stepladder is the ideal spare seat, which can also serve as additional steps, a tabletop or side table. The creative talent behind this modern, simple piece is American industrial designer Shane Schneck.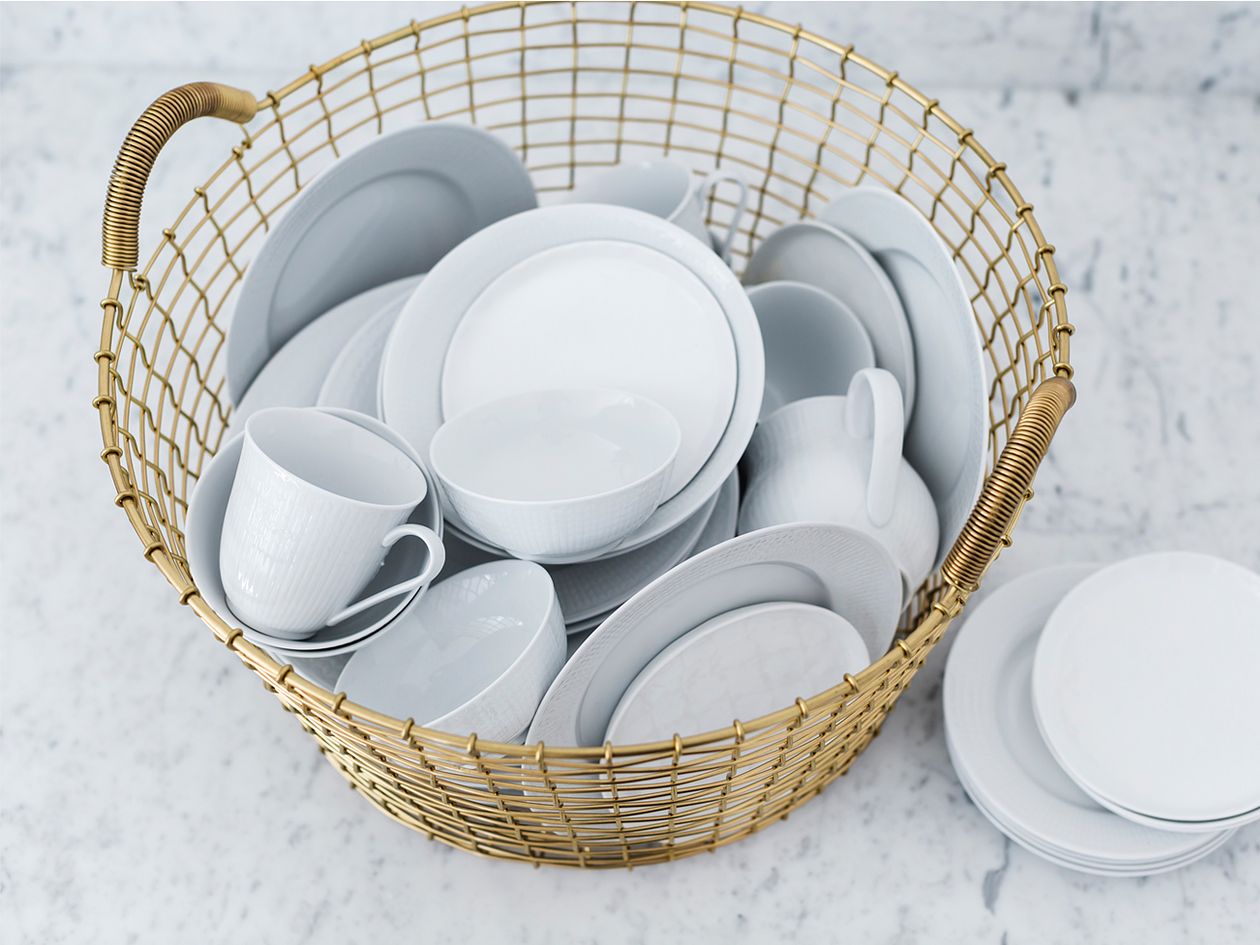 The solution to storage problems
Over the decades, the handmade wire baskets of Swedish firm Korbo have become classics of the Scandinavian design tradition. Korbo's baskets, which have been made since 1922, are still manufactured using the original technique. They are extremely durable due to the construction and quality of their materials; there are no parts that can break off during use. This extensive collection has the solution to storage problems of all sizes: the baskets are the perfect fit for storing magazines and kitchenware, or serving as a home recycling point.
• Korbo Classic 35 wire basket >
See also:
• All kitchenware at Finnish Design Shop >
Text: Maija Rasila Photos: Manufacturers