At this time of the year, plants are beginning to wake up from their winter dormancy and awaiting some extra care: it's the best time to change the soils in pots and update the spring decoration. Water, light, fertilizer, and a hint of love make your plants flourish but caring for them also provides you a relaxing moment. See the tips and bring spring to your home!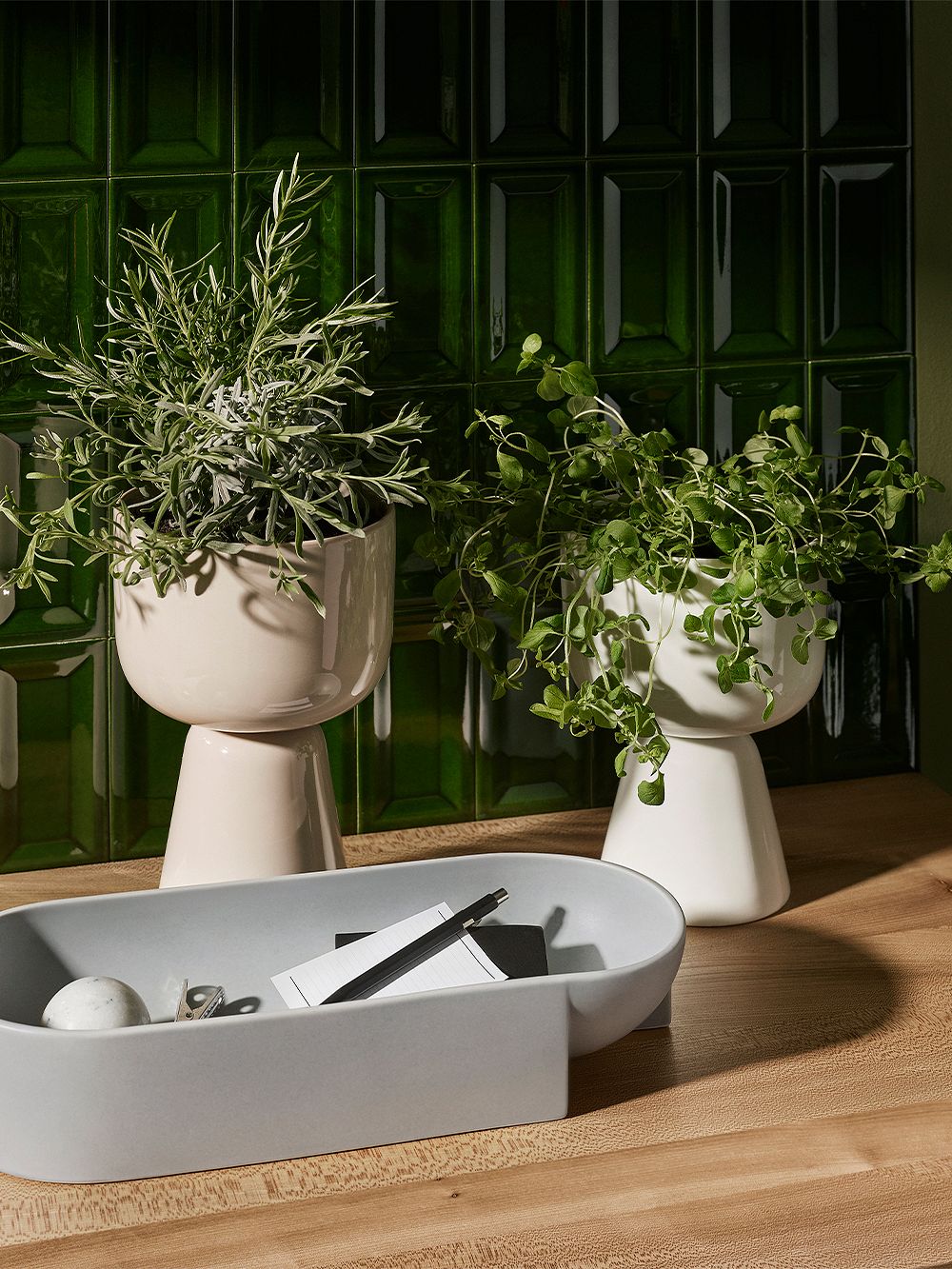 Upgrade the pot
Designed by Matti Klenell, the curved lines and sturdy playful leg of the Nappula plant pot charm in the interior and create a setting for all houseplants, from cactuses and succulents to lush ferns and trailing ivies. The pot doesn't feature a drainage hole, so when planting, it is a good idea to add a layer of gravel at the bottom. In addition, Iittala's watering bottles will help you to take care of the watering.
• Iittala's Nappula plant pot >
• All planters & plant pots >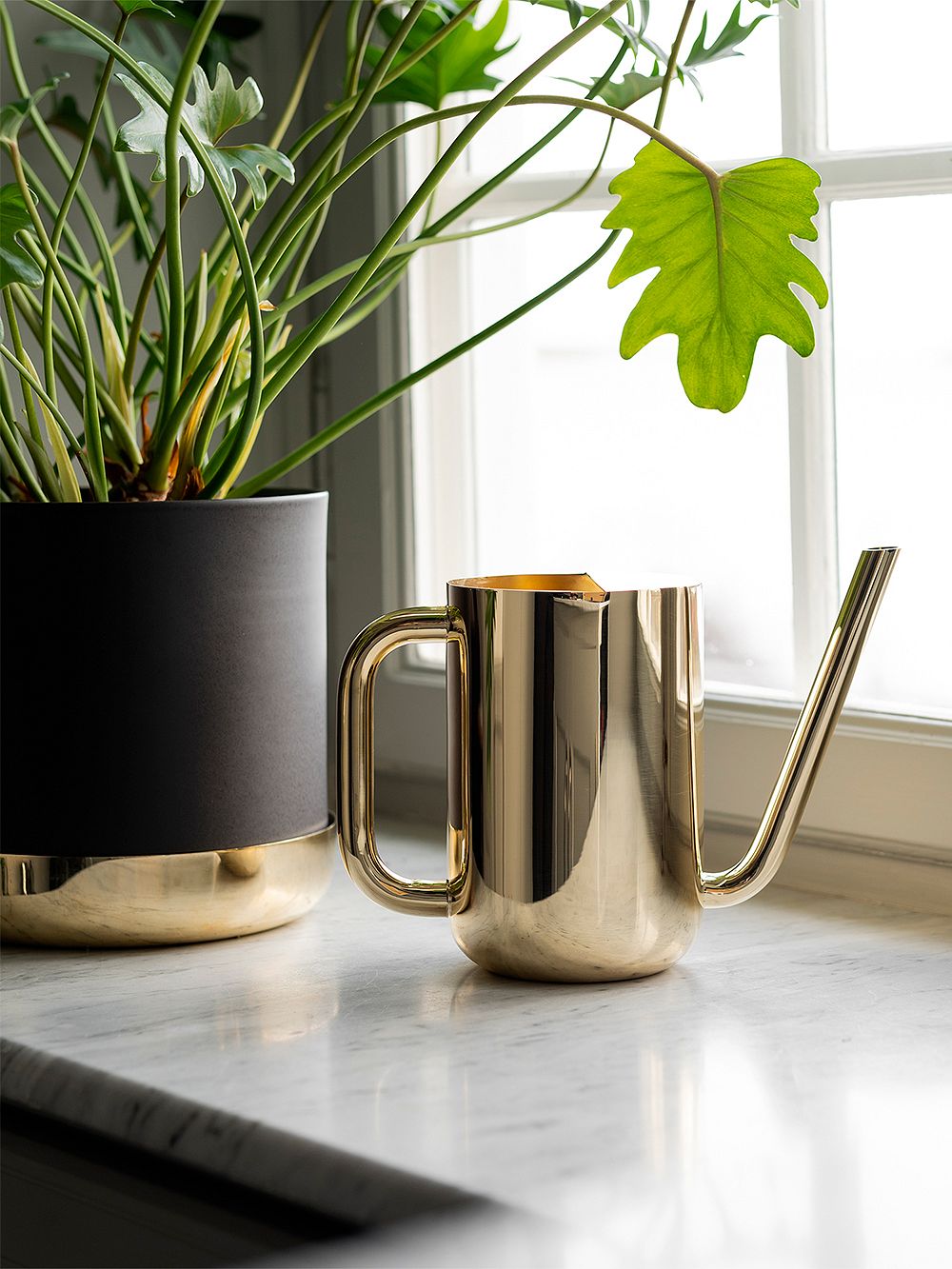 A jug like jewelry
Skultuna's Nurture watering can makes watering your flowers and houseplants an everyday celebration: it adds an attractive golden sheen, clean silhouette, and hint of elegance to your home decor. This watering can doesn't need to be hidden, but rather charms as an eye-catching interior element, for example on a windowsill. When needed, the jug serves as a unique vase for a small bouquet.
• Skultuna's Nurture watering can >
• All watering cans >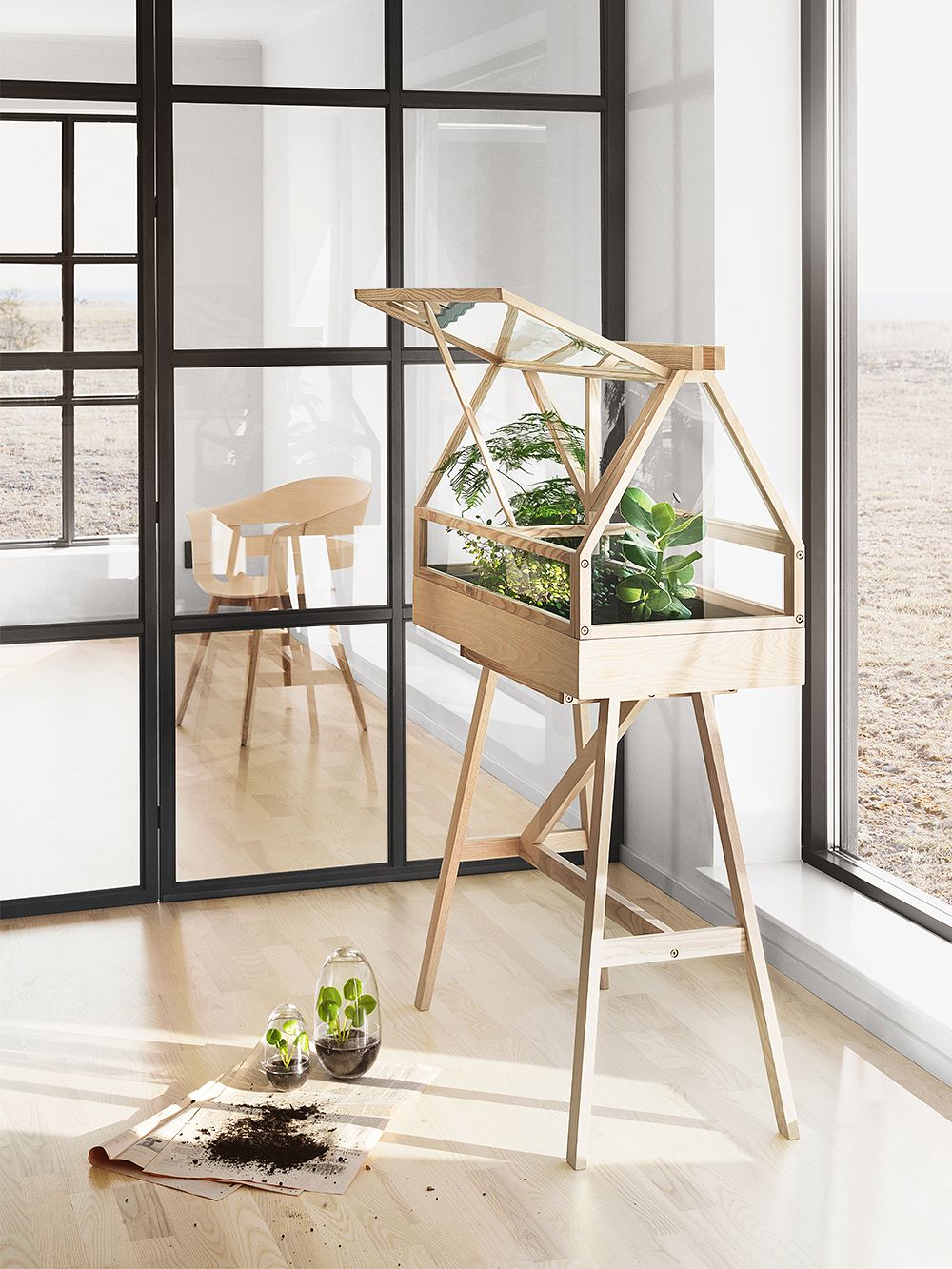 The roof on top
Design House Stockholm's Greenhouse appreciates craftsmanship in design: it presents cozy glass-roofed protection for the plants and sets greenery on a pedestal they deserve. The beautiful plant stand allows a compact greenhouse indoors and brings nature closer in a refreshing way. The Greenhouse suits perfectly for miniature green worlds and seedlings. 
• Design House Stockholm's Greenhouse >
• All plant stands >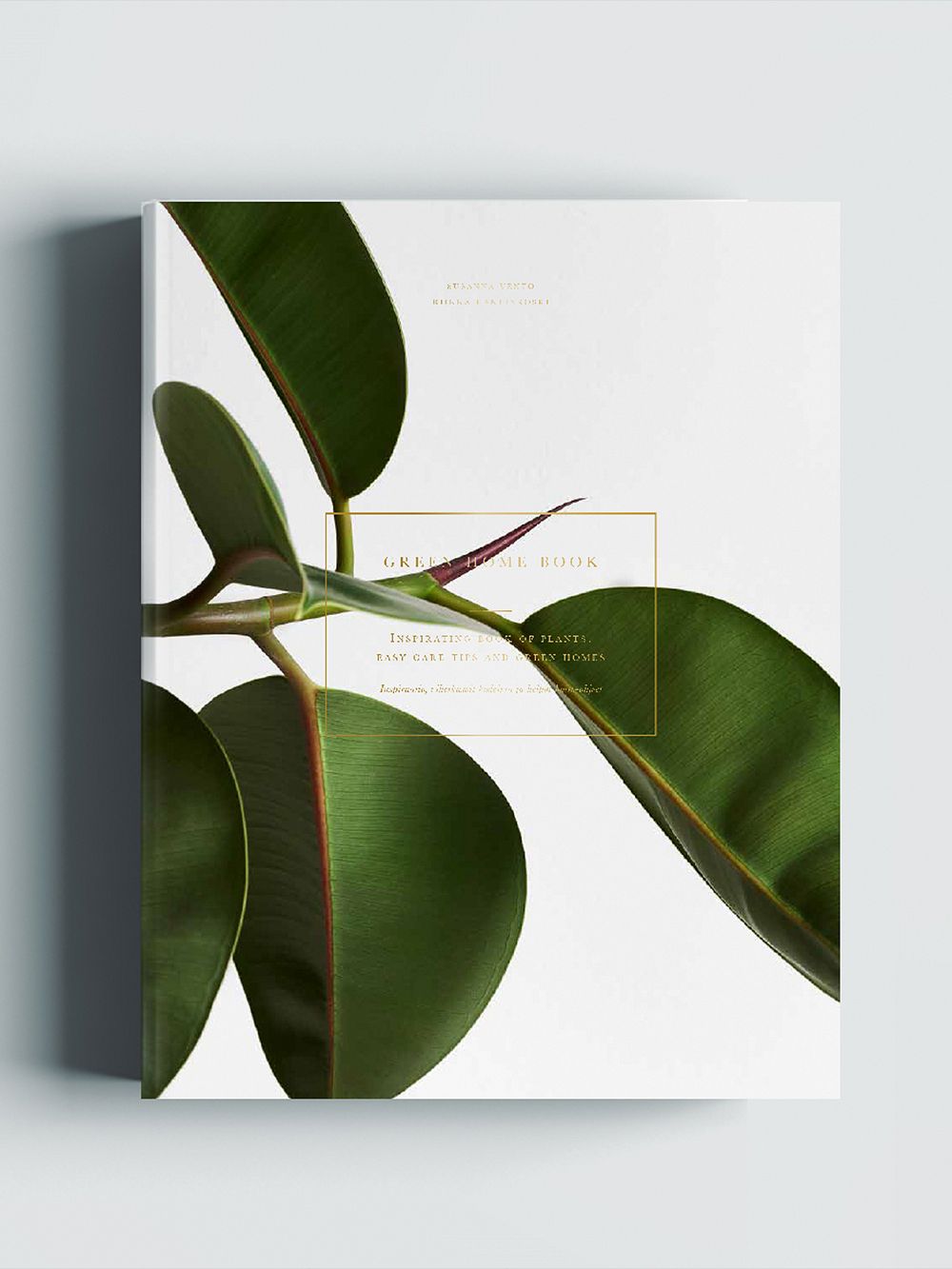 Become an instant green thumb
Do the plants wither in your hands? The Green Home Book by Susanna Vento and Riikka Kantikoski is an illustrated guidebook for the greener home for both beginners and experienced green thumbs. In addition to the care instructions, the reader can travel to atmospheric homes around Europe and enjoy various green interiors with charming details. The book made with an aesthetic eye makes a delightful element on the table or shelf.
• Cozy Publishing: Green Home Book >
• All books >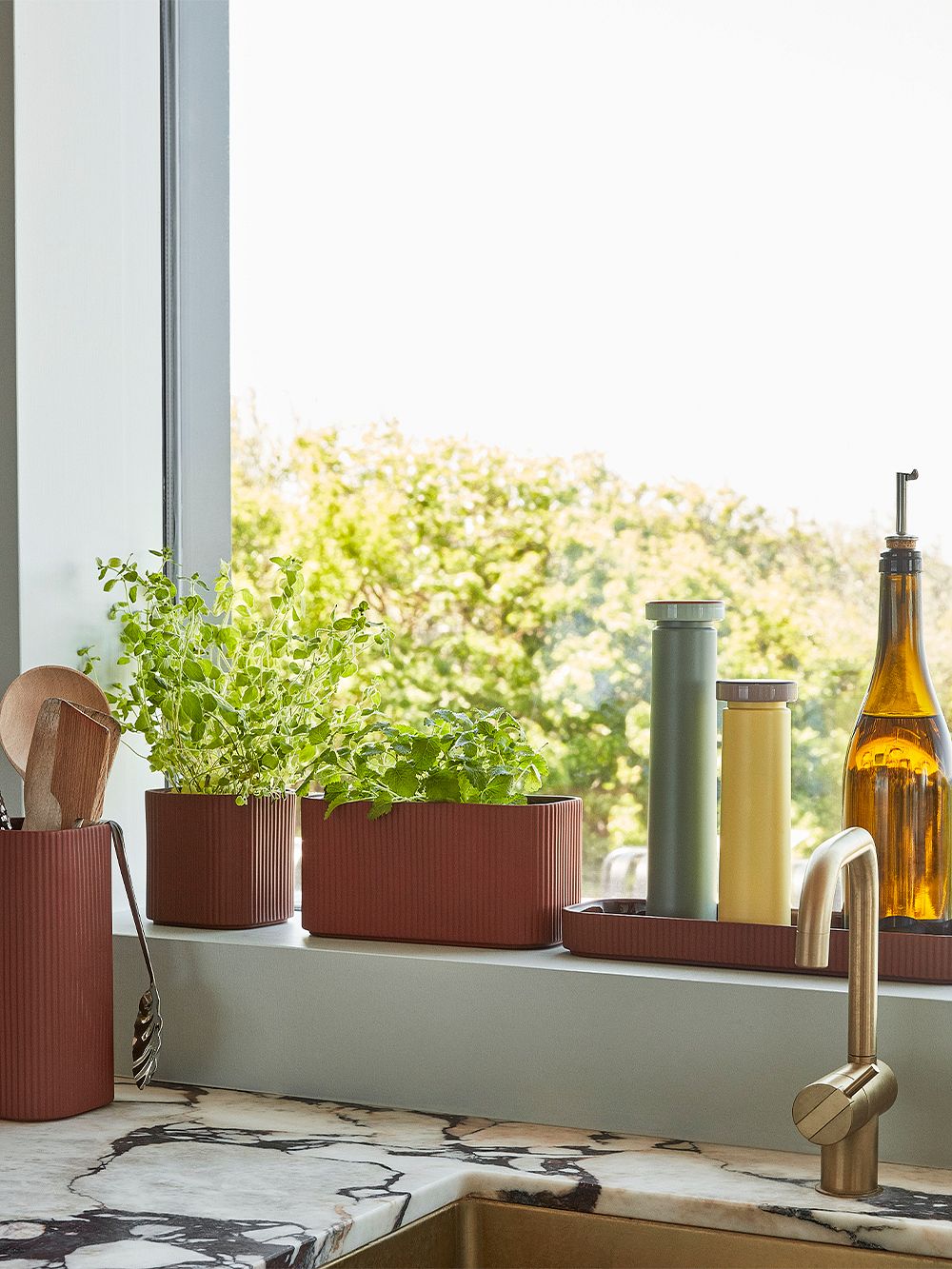 Edible greenery
Nothing makes the kitchen more vibrant than your own blooming herb garden! Fragrant herbs and tasty salads thrive in Hay's pleated rustic Facade herb pot. Crafted from terracotta, the Facade pot gives a chance for a beautiful setting of herbs on the kitchen counter or windowsill. For the flourishing edible greens, try soil intended precisely for herbs and find a spot, where the greens can bath in plenty of light.
• Hay's Facade herb pot >
• All planters & plant pots >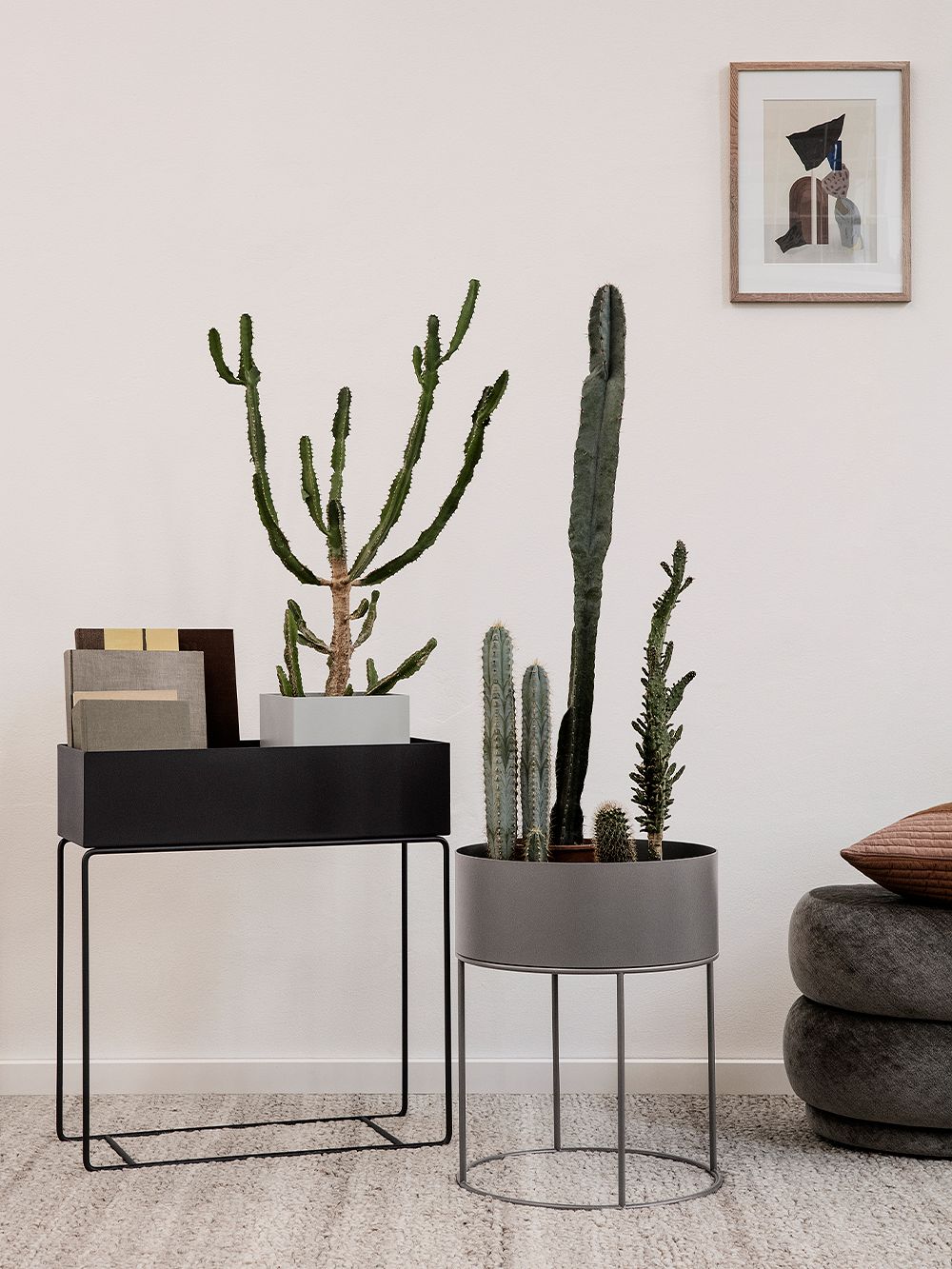 Form and function
When combining different species, it is convenient to bring together plant buddies which have the same requirements in terms of irrigation and amount of light. Ferm Living's Plant Box is a minimalist accommodation for houseplants and brings a layering appearance to the green deco. In addition to plants, the Plant Box stores books and other supplies and is suitable for outdoor use on a balcony or terrace. The Plant Box can also be supplemented with accessories such as trays and inner pots.
• Ferm Living's Plant Box >
• All plant stands >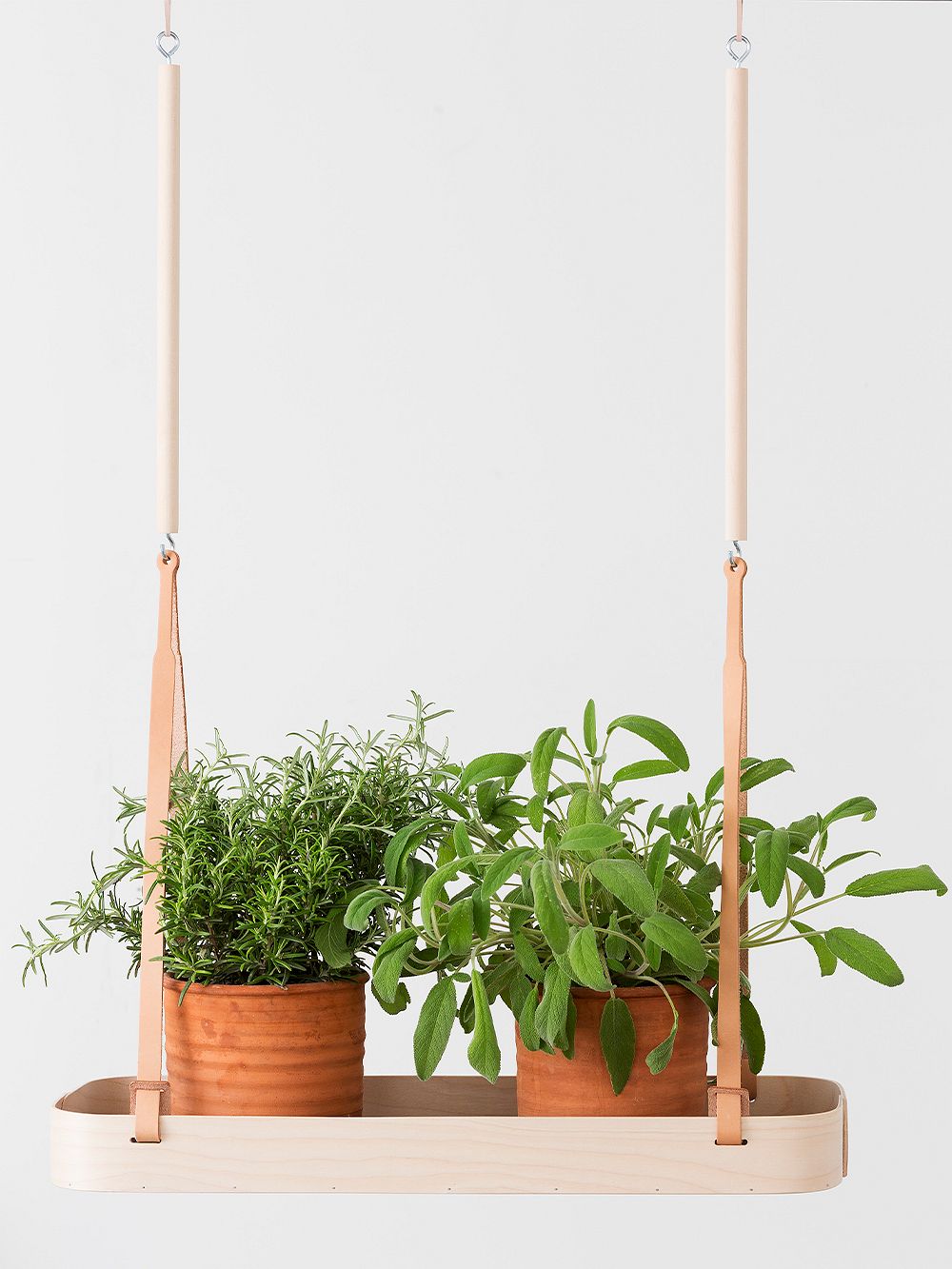 Build the plant wall
If the floor area doesn't make enough room for pots and vases, play with the wall space! Verso Design's Tuokko hanging shelf creates an organic and airy solution for storing herbs, flowers, and green plants. Made of birch wood and soft leather, the height of the shelf can be easily adjusted, and it finds its place both on the wall and in front of the window under the sunlight.
• Verso Design's Tuokko hanging shelf >
• All shelves >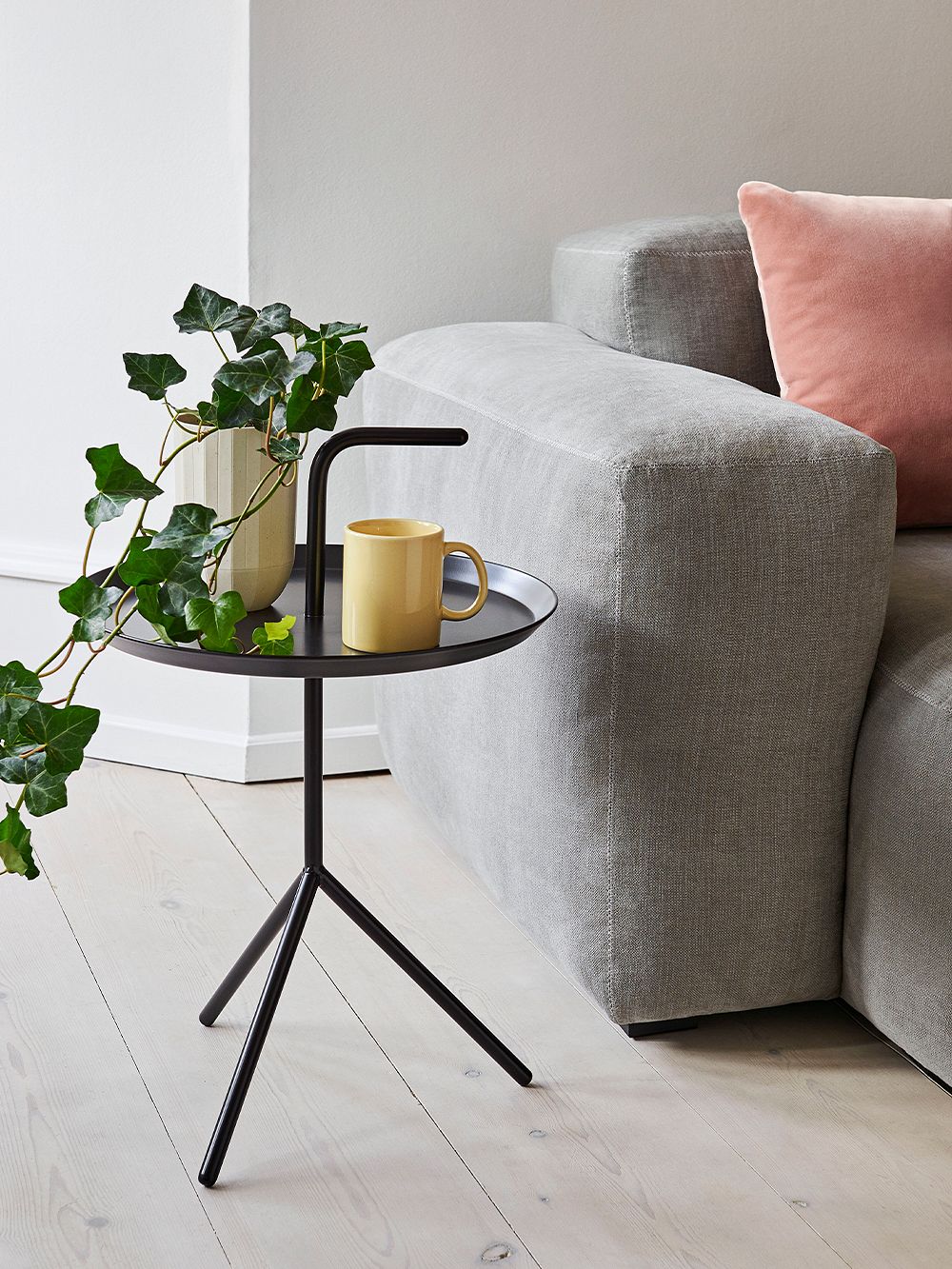 Grow from cuttings
If you break a stem in the bustle of the soil change, it can be easily slipped to the drinking glass or used as a flower in your favorite vase. Easily rooted plants are a fun way to delight a friend or neighbor. A ceramic, folded paper-like Hay's Paper Porcelain vase will help to develop the roots, or charms as a pair of the traditional bouquets.
• Hay's Paper Porcelain vase >
• All vases  >
More products for spring home:
• All indoor gardening at Finnish Design Shop >
Text: Sarianna Määttänen Images: Manufacturers