The Pantone Color Institute has been publishing colors of the year since 2000, and its picks have begun to feature in home decor trends. The 2020 Color of the Year is Classic Blue, or Pantone 19-4052, which brings a sense of peace to its surroundings. We picked out some products that add contemporary blue tones to your home.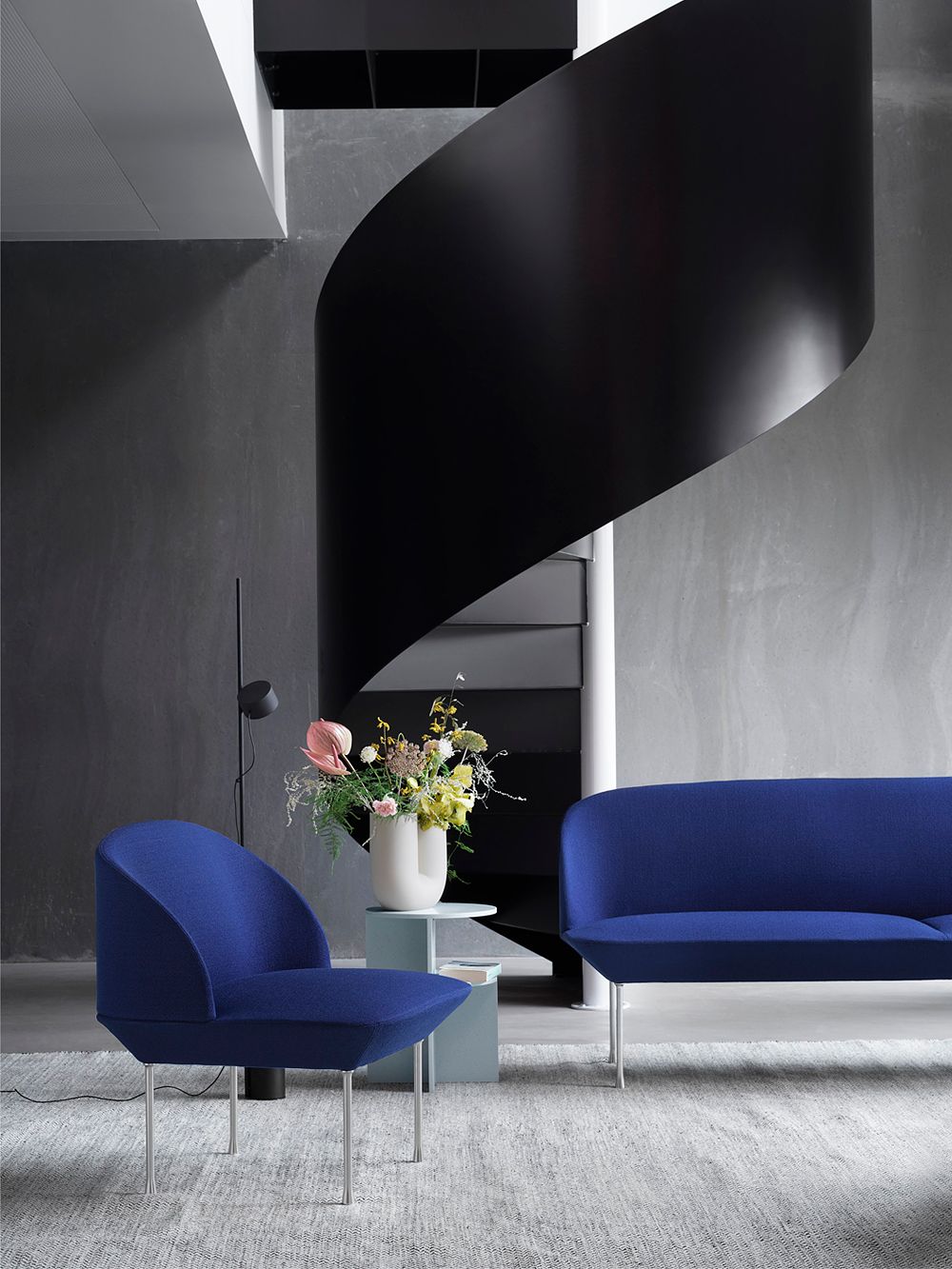 Make a statement in bold blue tones
The clean-lined Oslo collection can be ordered with a lively blue upholstery. This eye-catching, colorful furniture is a true centerpiece, which adds character to its surroundings. If a colorful sofa seems too daring, try this rich shade on a single armchair. The result is less conspicuous, but still adds a pleasant dash of vitality to a room.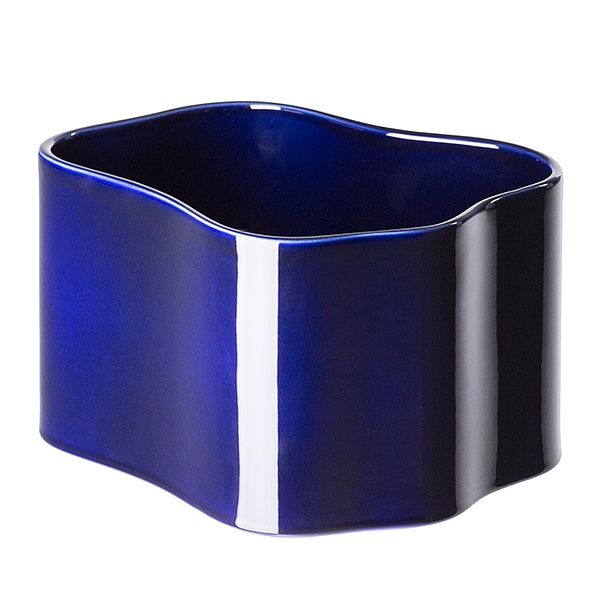 Highlight the details
A vibrant blue tone also works well in details. The blue shade of the Riihitie plant pots designed by Aino Aalto was inspired by the ceramic tiles of Alvar Aalto's experimental house, Muuratsalo. Deep, glowing cobalt blue beautifully showcases plants while acting as an impressive but restrained decor element in both neutral and colorful homes.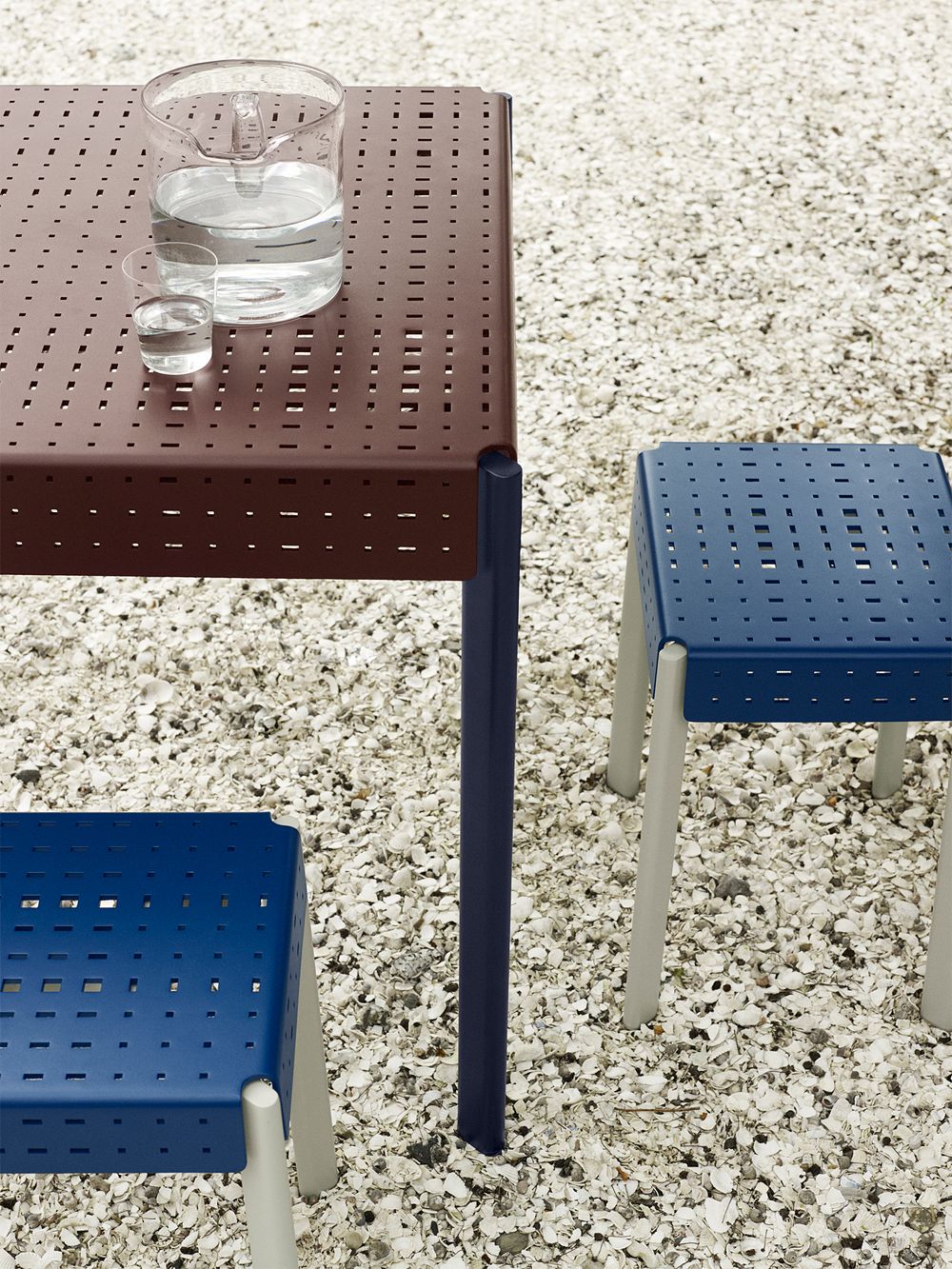 Perforated patterns
Designed for outdoor use, the Gerda furniture collection by Skagerak will charm you with its relaxed industrial style. The collection's versatile stool also makes a great seat or tabletop indoors, where its vivid blue tone pops out nicely. The name of this powder-painted aluminum stool was inspired by the Danish textile artist Gerda Hemming, whose iconic checkered patterns are reproduced as perforations on the stool top.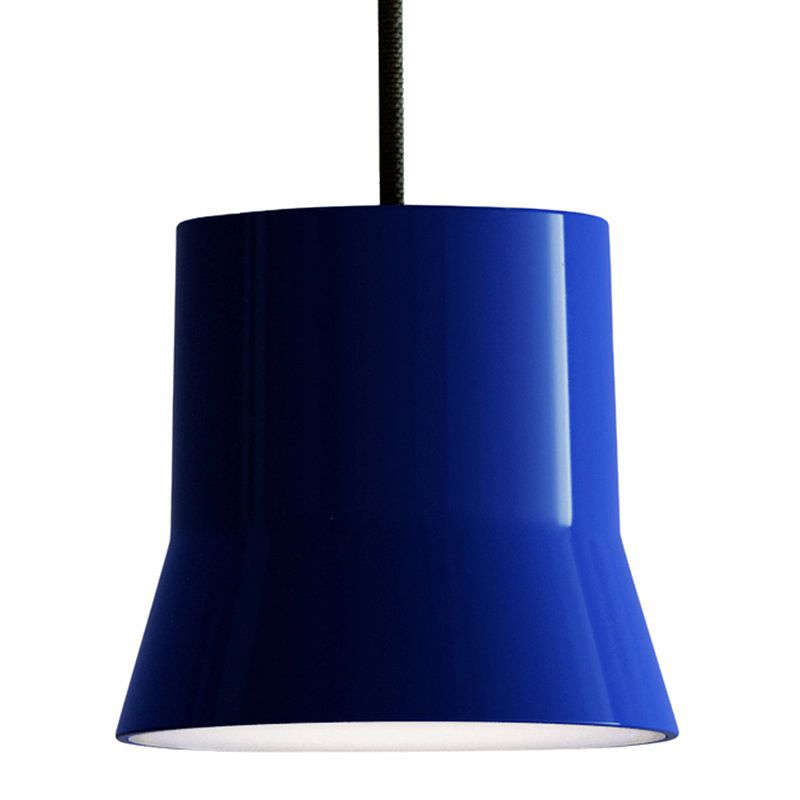 A frame for light
Why not add color to the home with a lamp. Artemide's Giò pendant is gorgeously distinguished by its dynamic blue color, which emphasizes its simple, slightly retro look. Thanks to its small size, the graceful light works well in clusters, revitalizing features such as kitchen islands.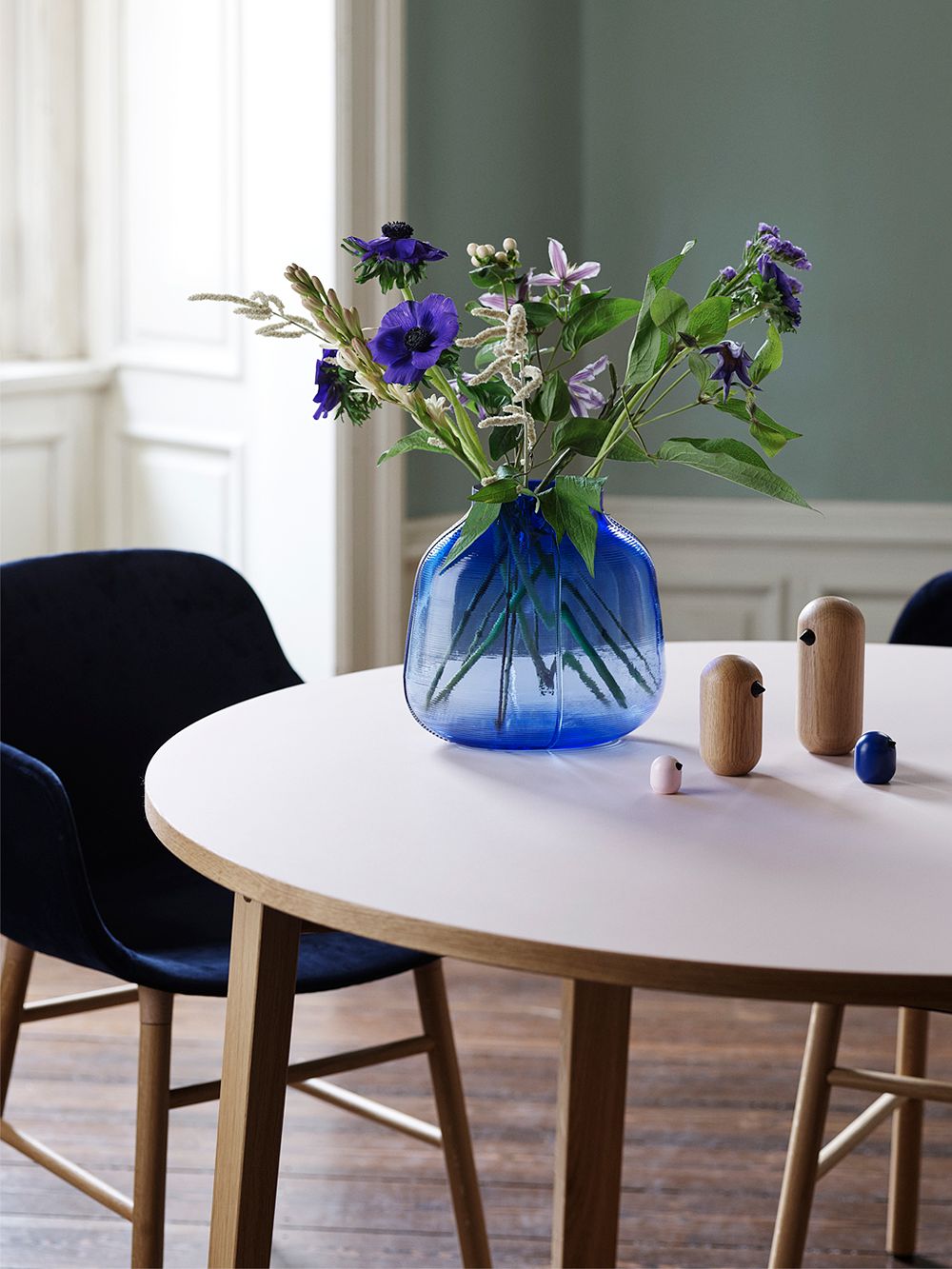 A rival for flowers
Not only flowers but also vases can be used as a source of color. A new product for the spring, Normann Copenhagen's Step vase, has a lovely ribbed surface and an organic form that make it a striking item, even without flowers. In addition to the 23-cm high blue version, this vase is available in brown and bright colors of various sizes.
• Normann Copenhagen Step vase >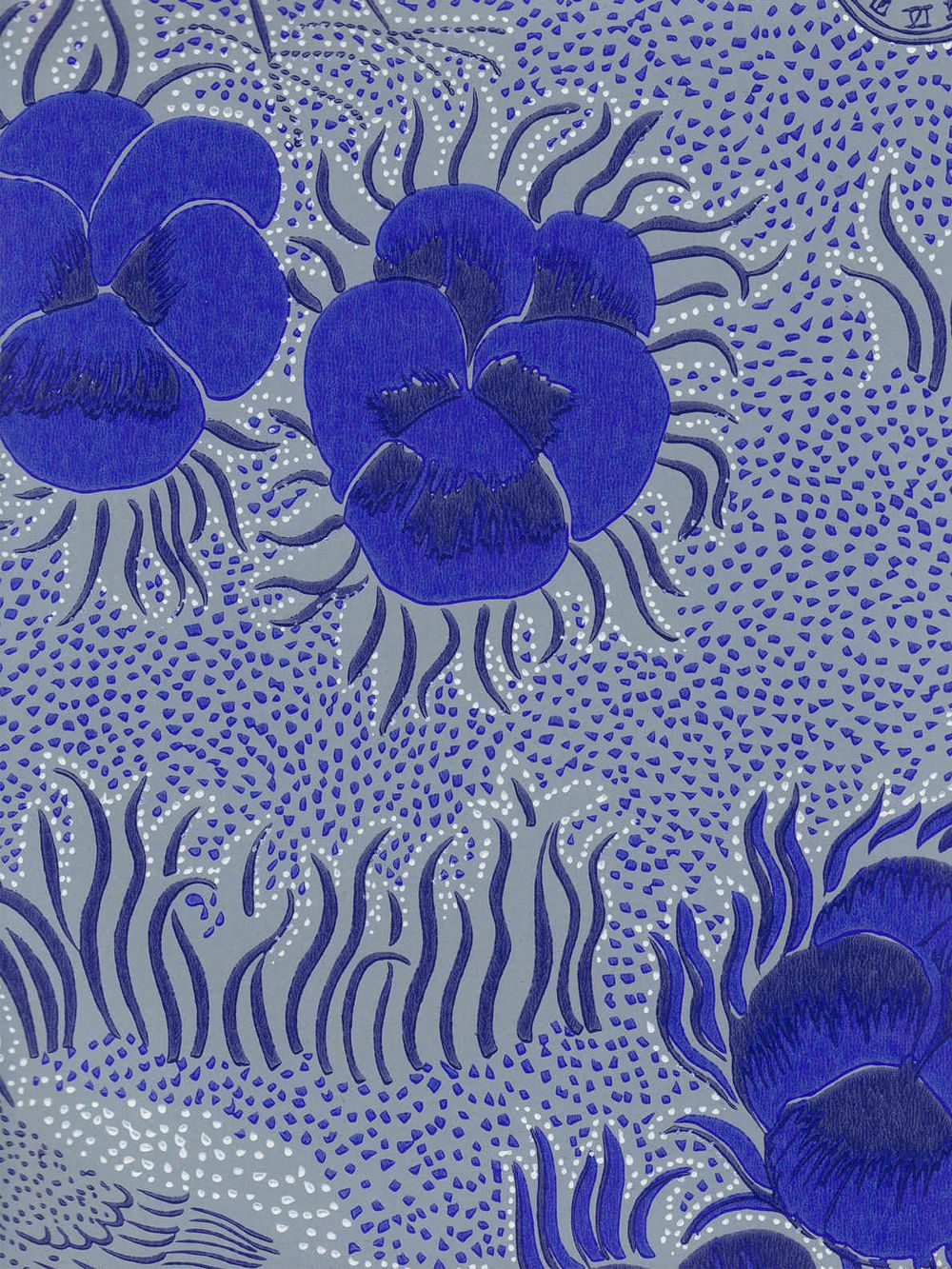 Color the walls
Now considered a classic, the Kiurujen yö wallpaper has long been popular in Finnish homes. Birger Kaipiainen's 1950s pattern still works today: this timeless design can be combined with both traditional and more modern environments. Made by Pihlgren & Ritola, the wallpaper is printed using an old rotary printing press, which gives each roll a unique, handmade feel.
• Pihlgren & Ritola Kiurujen yö wallpaper >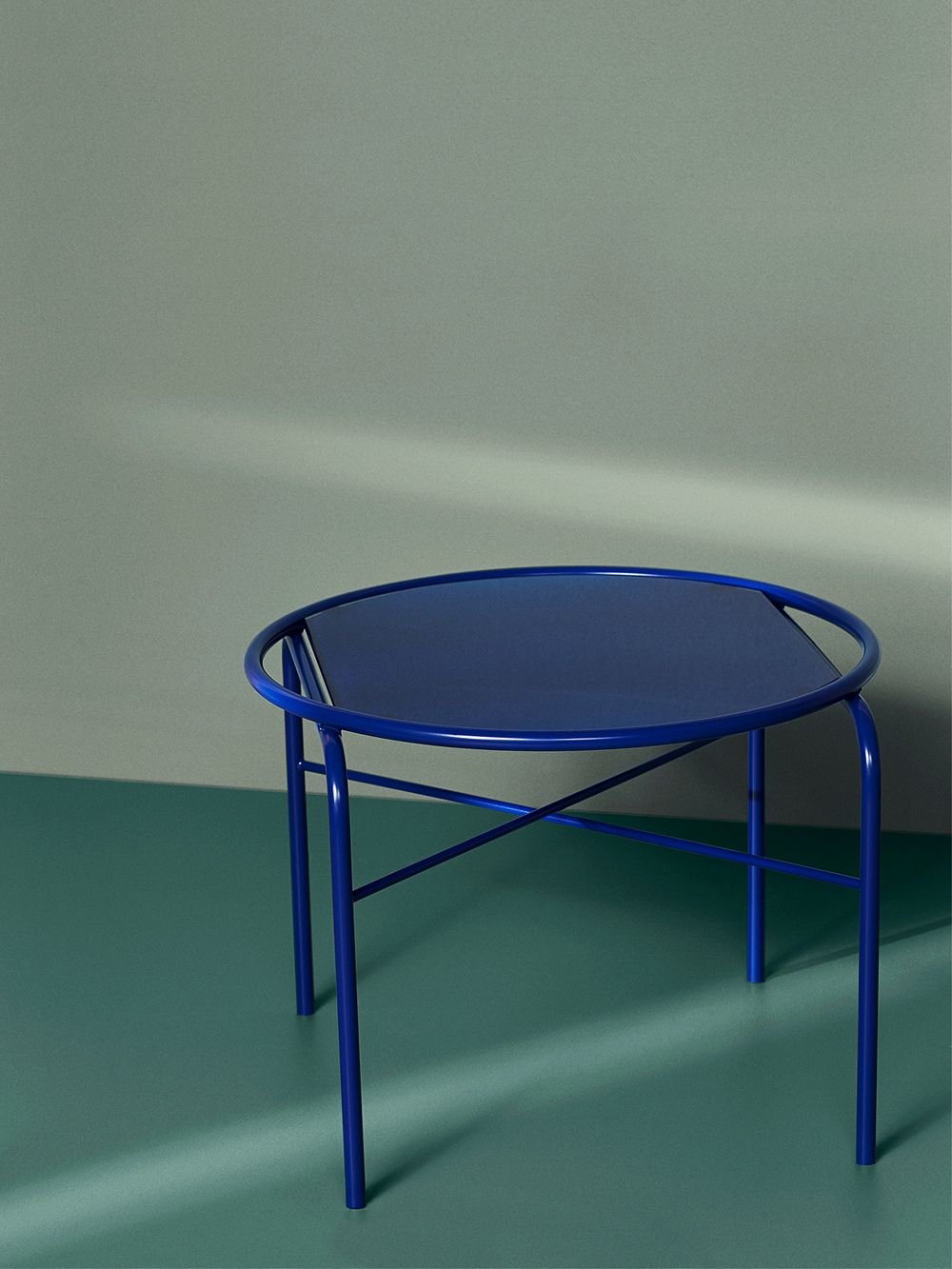 A punch of color with a coffee table
The metal Secant coffee table is light and simple in shape. This vibrant cobalt-colored table combines glass with metal and serves as an attractive sofa or side table. It is manufactured by the Danish company, Warm Nordic, whose collection includes not only classic products, but also new designs inspired by them.
• Warm Nordic Secant coffee table >
See also:
• More blue items at Finnish Design Shop >
Text: Maija Rasila Images: Manufacturers