Maija Isola is by far best known for the iconic patterns she designed for Marimekko, but in addition a textile designer, she also worked as a painter for almost 50 years. This summer, Isola's vivid paintings can be admired in an exhibition at the Hämeenlinna Art Museum.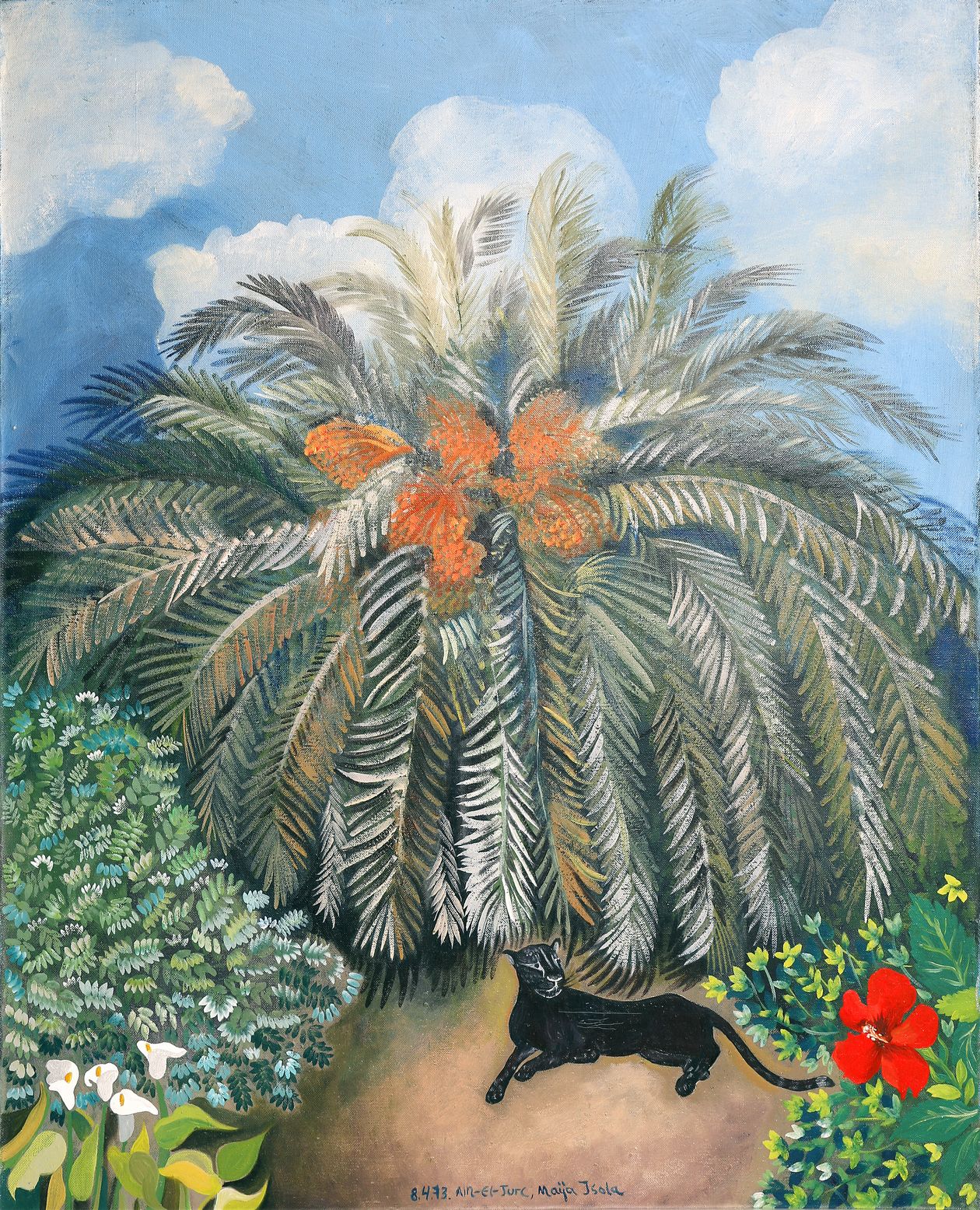 MAIJA ISOLA (1927–2001) was one of Marimekko's most beloved designers. She created numerous patterns, many of which are still in production today, and her Unikko print from 1964 is an enduring classic that has remained a popular favorite around the world. However, Maija Isola's career as a painter is less well known to the general public.
The new exhibition at the Hämeenlinna Art Museum offers a comprehensive overview of Maija Isola's art from the 1950s until the 1990s. Curated by Päivi Viherluoto, the core of the selection are 43 paintings gifted to the museum by the artist herself. These are complemented by further works on loan from other public and private collections, as well as a fairy-tale world of Furu paper dolls from the 1940s and 50s, created by Isola and her sisters.
As an artist, Maija Isola was an individualist, for whom the most important thing was the freedom and independence of making art. Her style of expression is powerful yet pared-down, and in her works, melancholy and surrealism are leavened with fantastical elements and a sense of playfulness. Isola drew influences from everything happening around her and was a keen follower of the cultural world of her time, ranging from visual arts to films, classical music, literature, fashion and popular culture.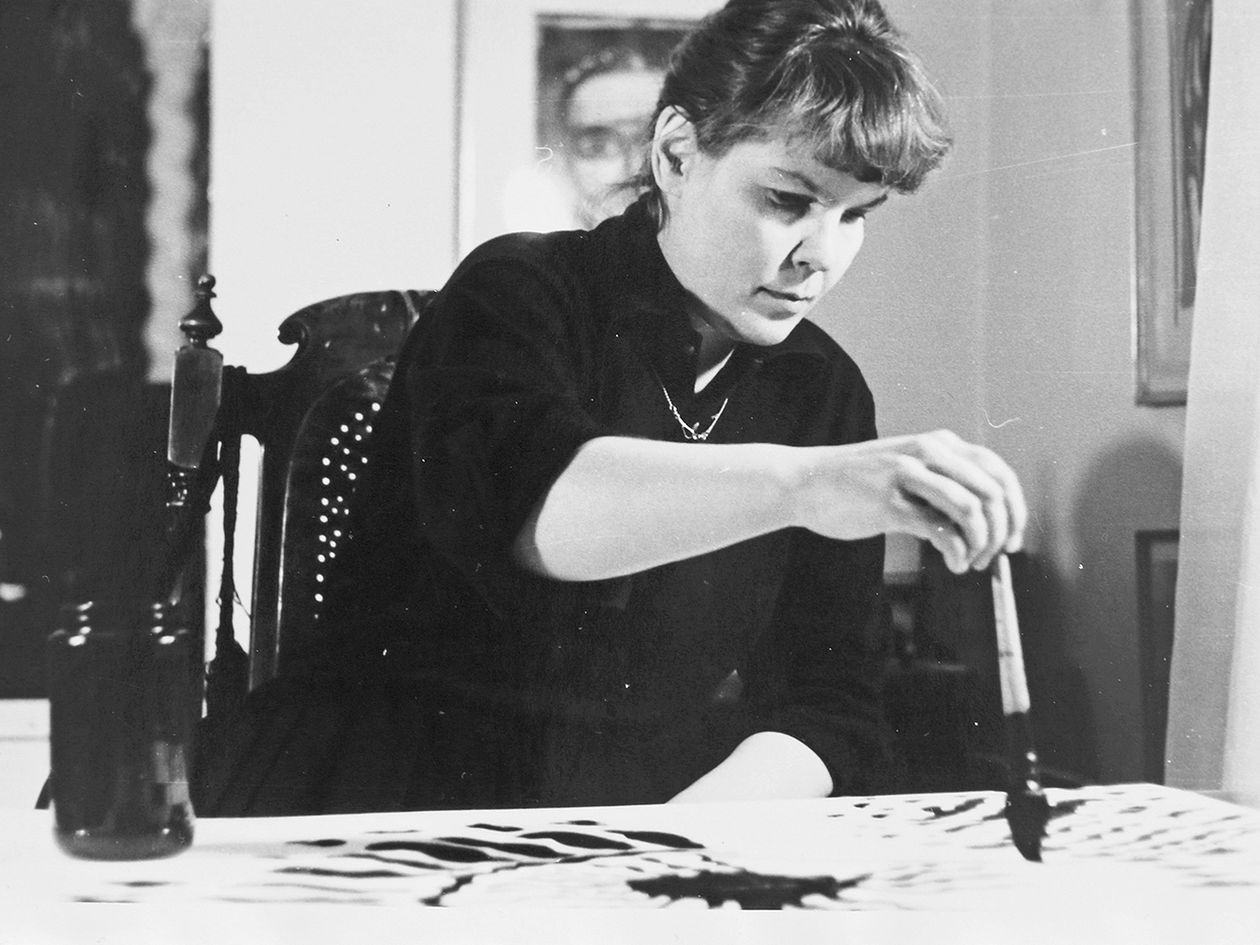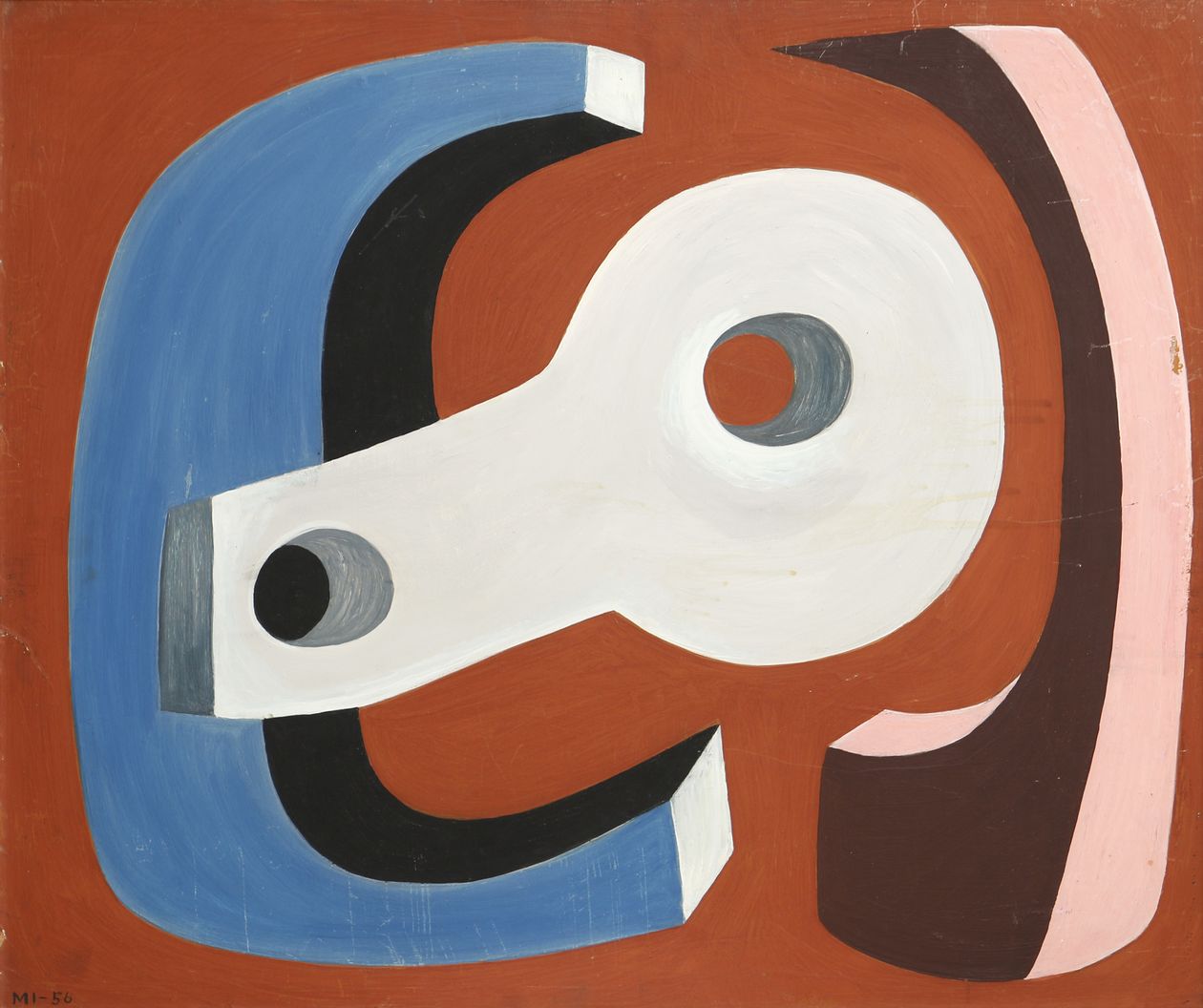 Impressions from trips and nature
Maija Isola can be described as a curious researcher and observer who traveled widely in Europe and beyond since 1948. During her travels, Isola would immerse herself in the culture and everyday life of the places she visited, drawing on her experiences in her work.
Isola's paintings from the 1950s are executed in a series of vivid, earthy tones, featuring non-figurative shapes and what appear to be mechanical engineering parts floating through a vast space. Her works were on display at the São Paulo Art Biennial in 1959, earning her an honorable mention of the Biennial.
The early 1970s Maija Isola spent living in Algeria. This period sees the introduction of floral motifs and a new decorative dimension to her art.
The early 1970s she spent living in Algeria. This period sees the introduction of floral motifs and a new decorative dimension to her art. She later went on to live and work in the United States, settling for periods in Boone, North Caroline and Madison, Wisconsin. The light, colors and gently undulating shapes of the Appalachians appear in her works from this time, and they often possess a dreamlike quality. Isola often worked in series:
"We made a summer trip to the Greek island of Samos in 1980 together with Maija and my children Emma, 4 years, and Jaakko, 6 years. At Maija's request, we all had painting or drawing equipment with us. We had a quiet siesta at the hotel every day. Maija painted on the balcony, and the children fell asleep. Maija painted the same view in different lighting. These works are a dear and happy memory of those quiet and focused afternoons," daughter Kristina Isola recalls.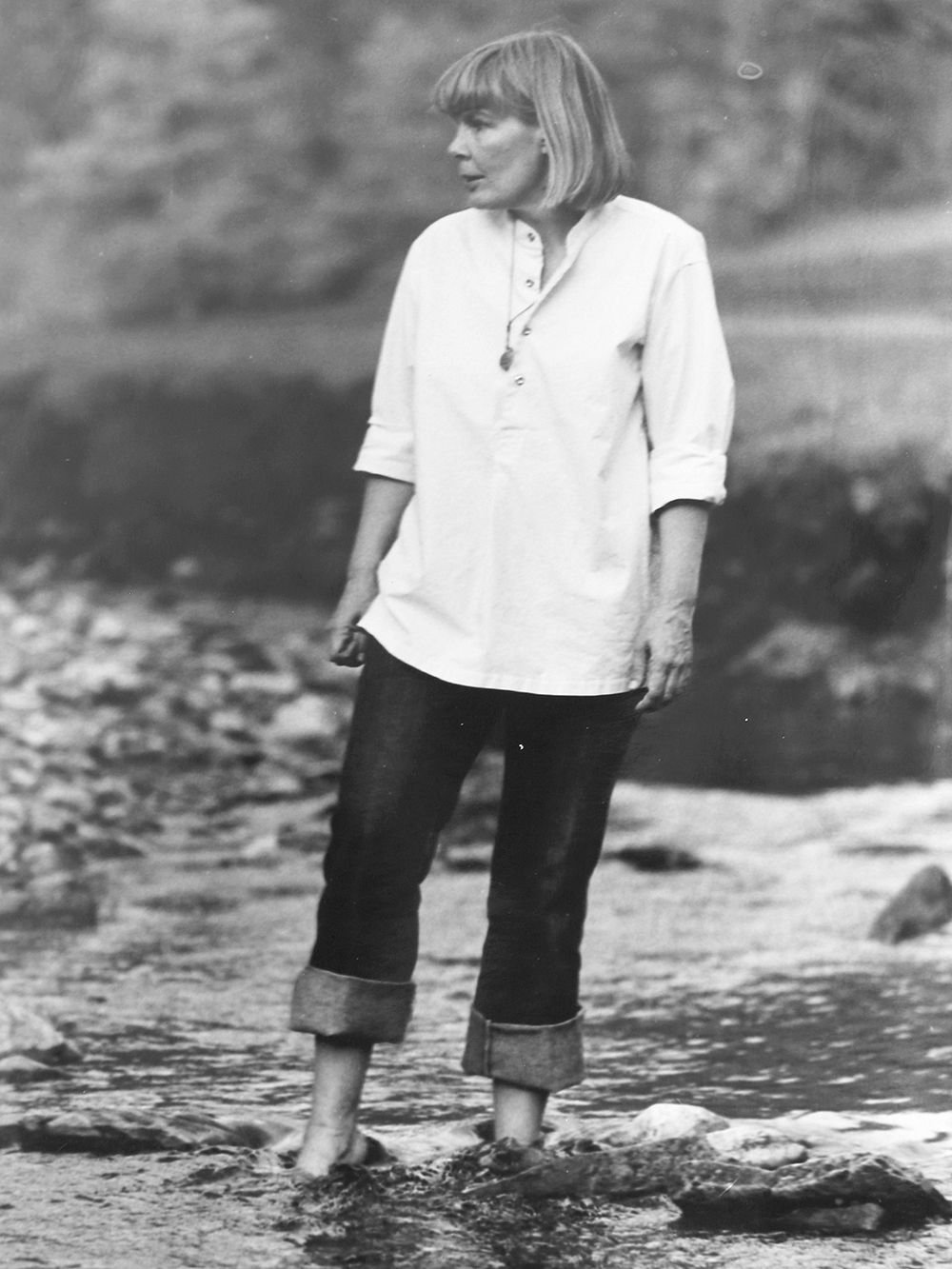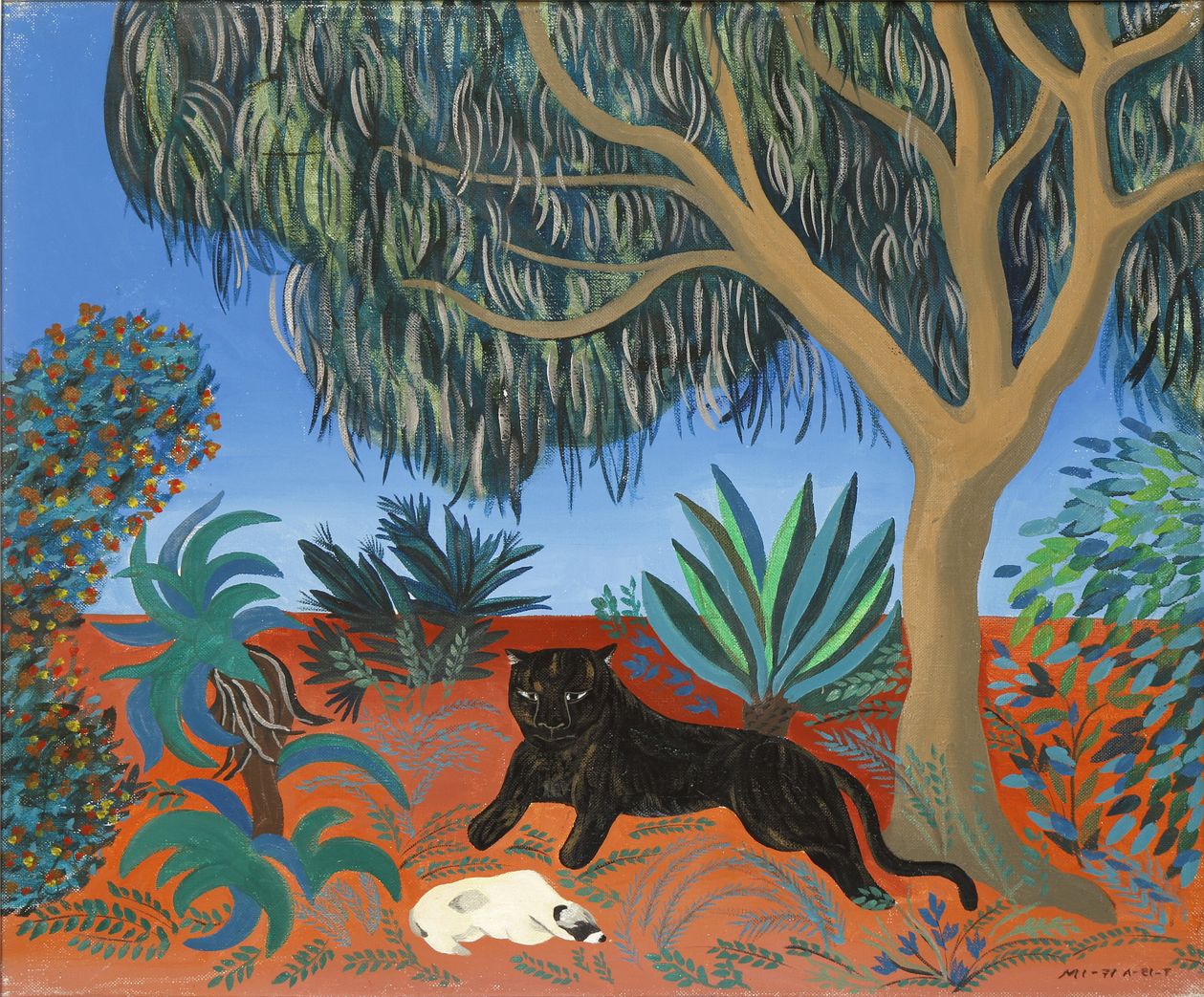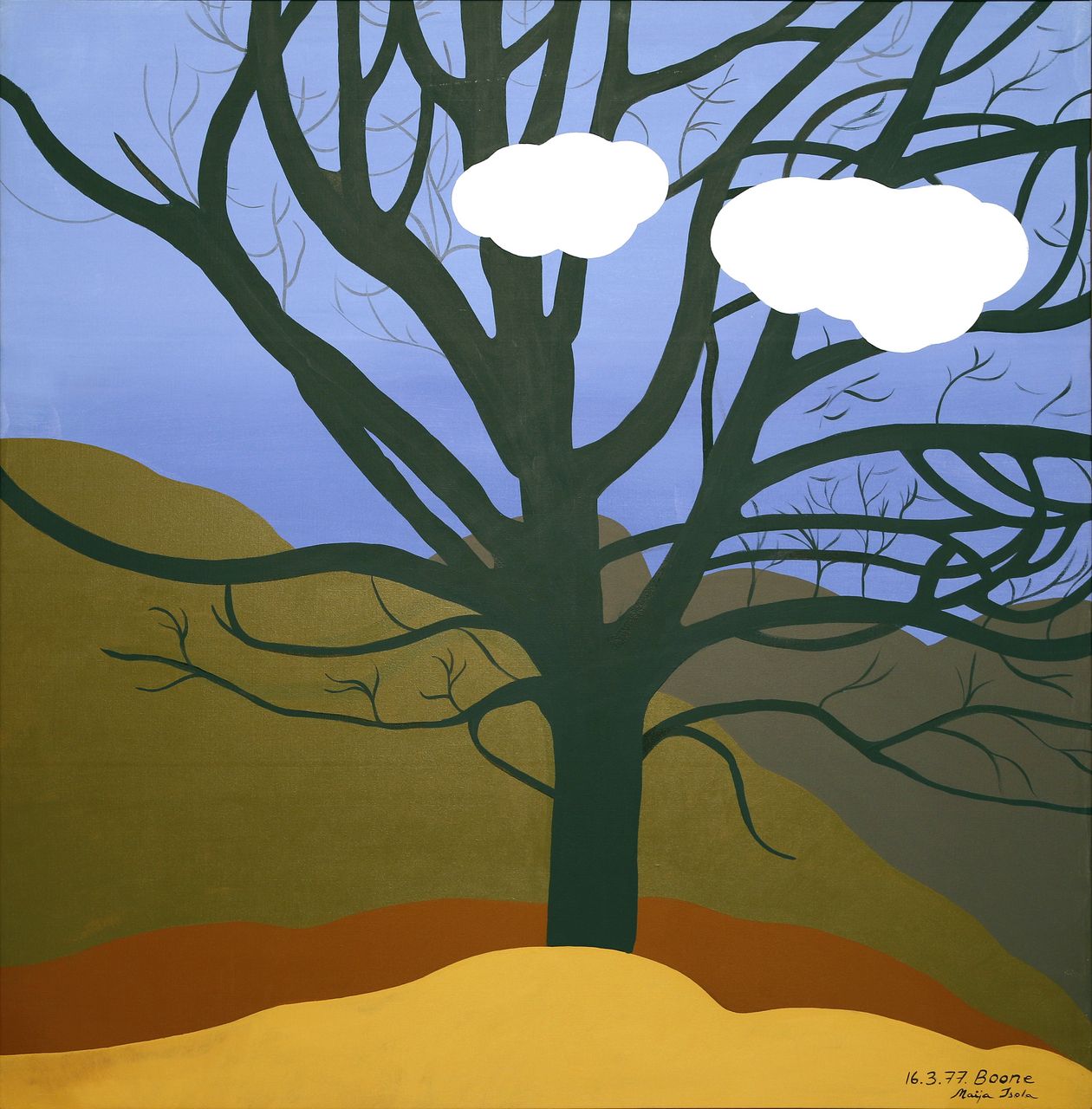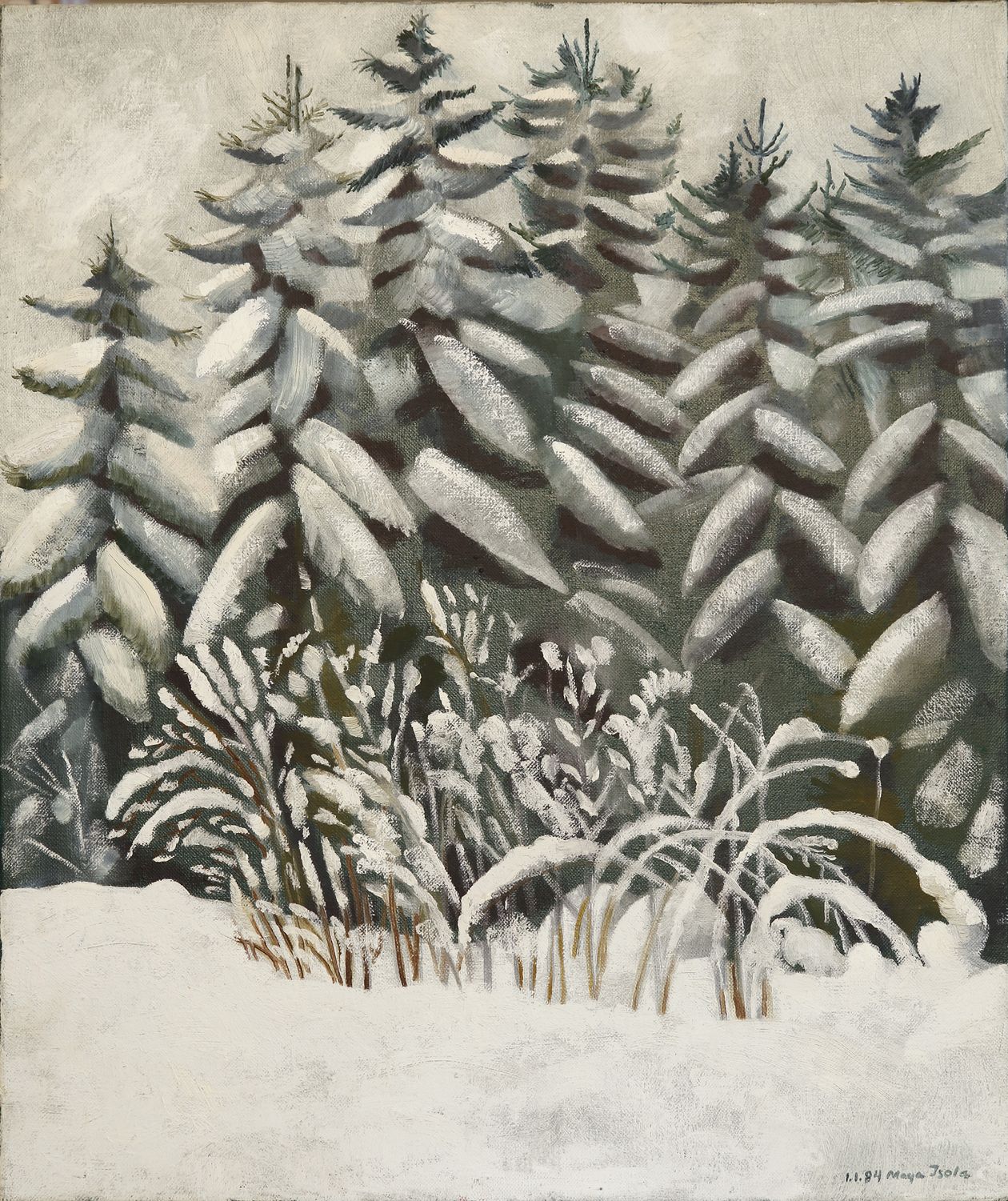 The 1980s were a productive decade for Isola, and the themes for her work were often found in the Finnish nature as well as the layered nature of memories. Especially her own yard and its surroundings in Kaunismäki became important motifs. Granddaughter Emma Isola's favorite piece is a rare winter theme:
"My favorite work is Winter, painted on January 1, 1984. I remember looking at the painting as a young child, admiring its snow-covered spruce trees. They look great and festive, and they grew boldly in Kaunismäki. These trees no longer exist, but their life continues in the painting. And today, new spruces are growing in the same place."
With a strong and colourful brush – paintings by Maija Isola at the Hämeenlinna Art Museum in Finland from 16 April until 12 September 2021. The museum is closed due to Covid-19 restrictions until 30 April.
See also:
• More Maija Isola's designs >
Edit: Nora Uotila Art images: Reima Määttänen / Hämeenlinna Art Museum