The exhibition Aallot – Aino and Alvar Aalto Through a Collector's Eyes showcases classics and rarities from collector Pertti Männistö's amazingly extensive Aalto collection. On display are also original pieces from the Paimio Sanatorium.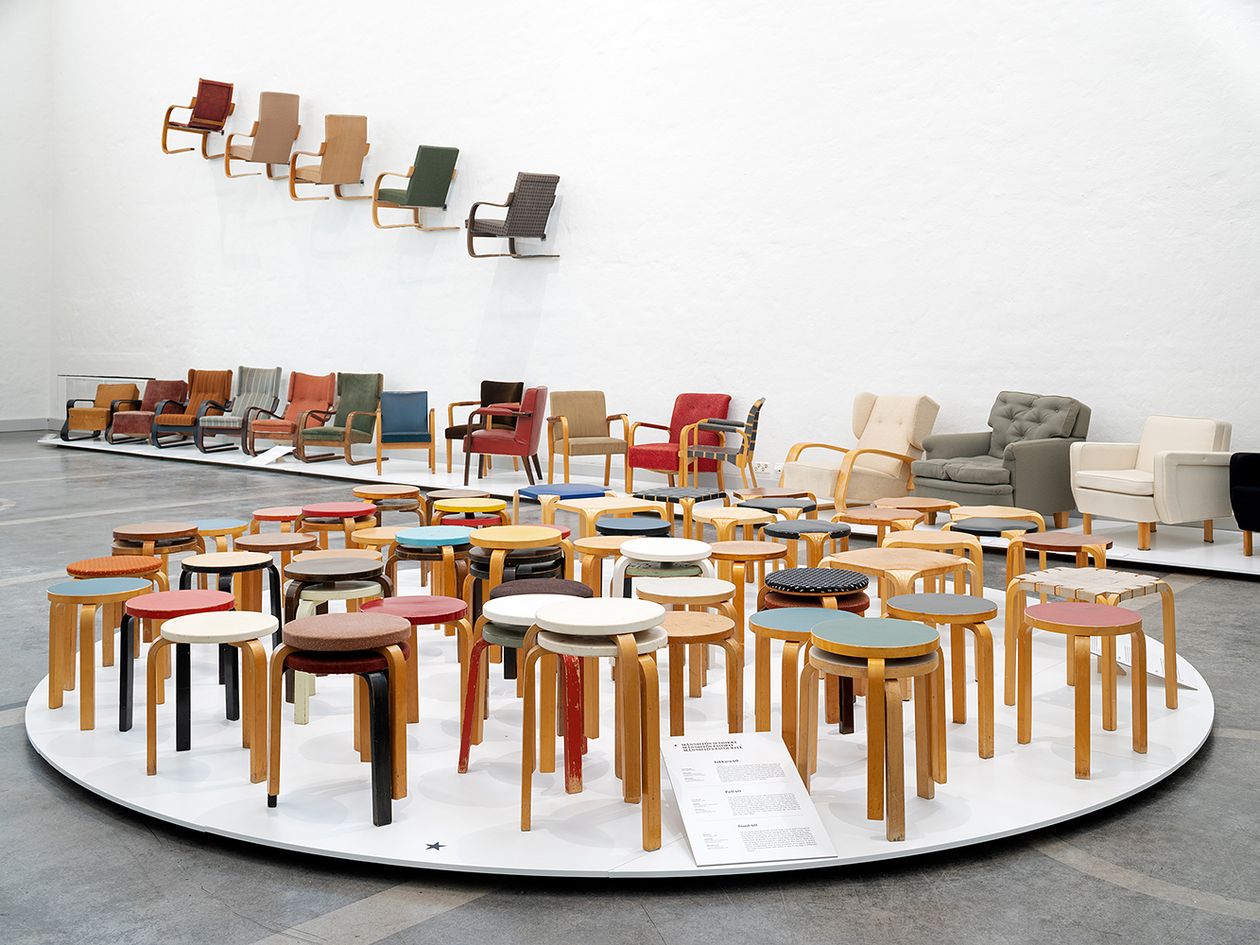 A TRUE TREASURE TROVE OF Aalto design can be discovered this fall at Kunsthalle Helsinki, as the new exhibition Aallot – Aino and Alvar Aalto Through a Collector's Eyes fills the museum with Aino Aalto's (neé. Marsio, 1894–1949) and Alvar Aalto's (1898–1976) works from the biggest private Aalto collection in the world.
Pertti Männistö's collection consists of more than a thousand items designed by the Aaltos, almost half of which have been included in the Kunsthalle Helsinki exhibition. On display are both well-known classics as well as rarities, such as early versions of furniture and luminaires as well as original pieces from the Paimio Sanatorium.
"Many prototypes of Alvar Aalto's furniture and lighting are displayed in the exhibition. One of the most exceptional pieces is a prototype of the so-called Spaghetti chair, and in terms of lighting, I could mention a table lamp prototype designed for the French residential building Maison Carré," Männistö reveals.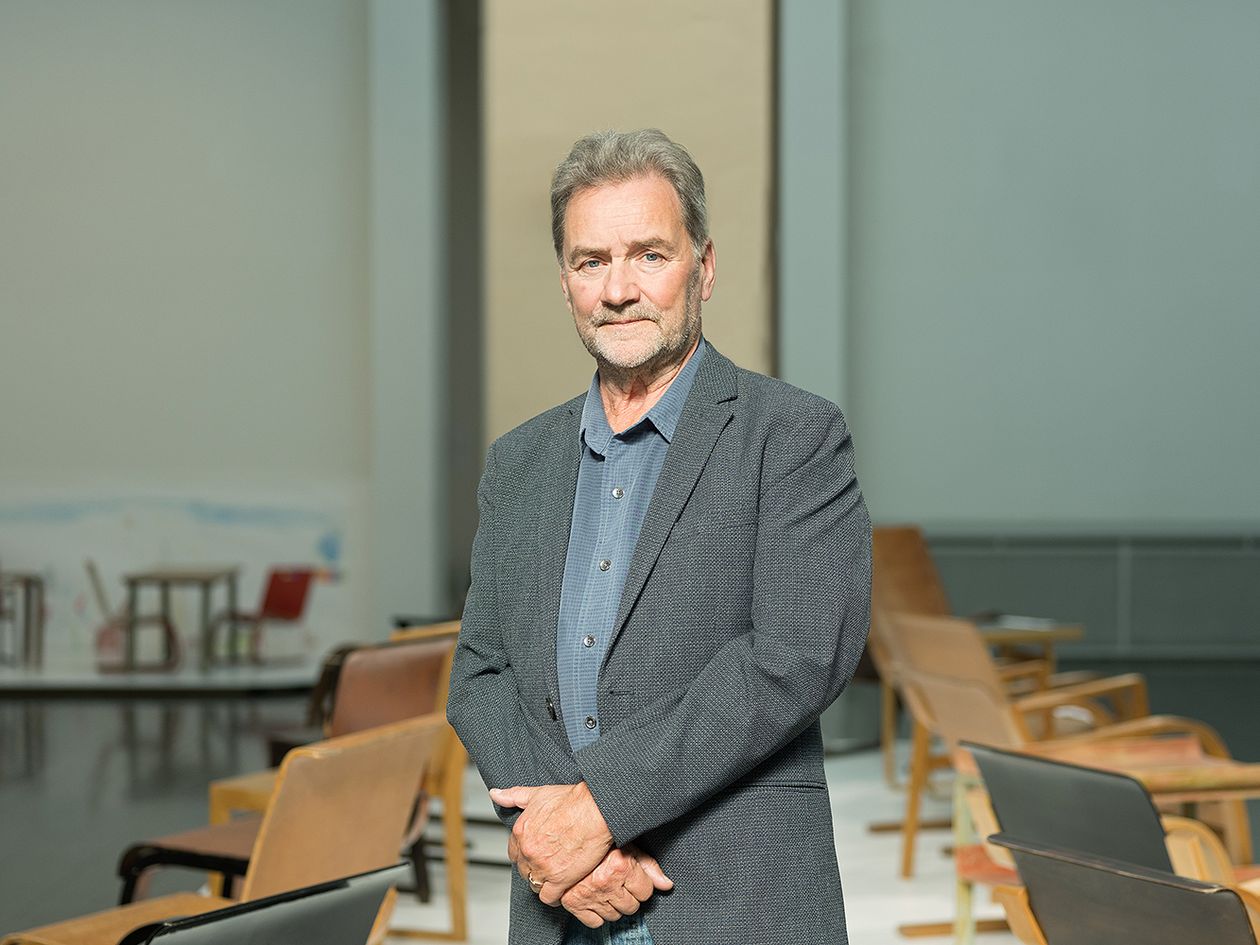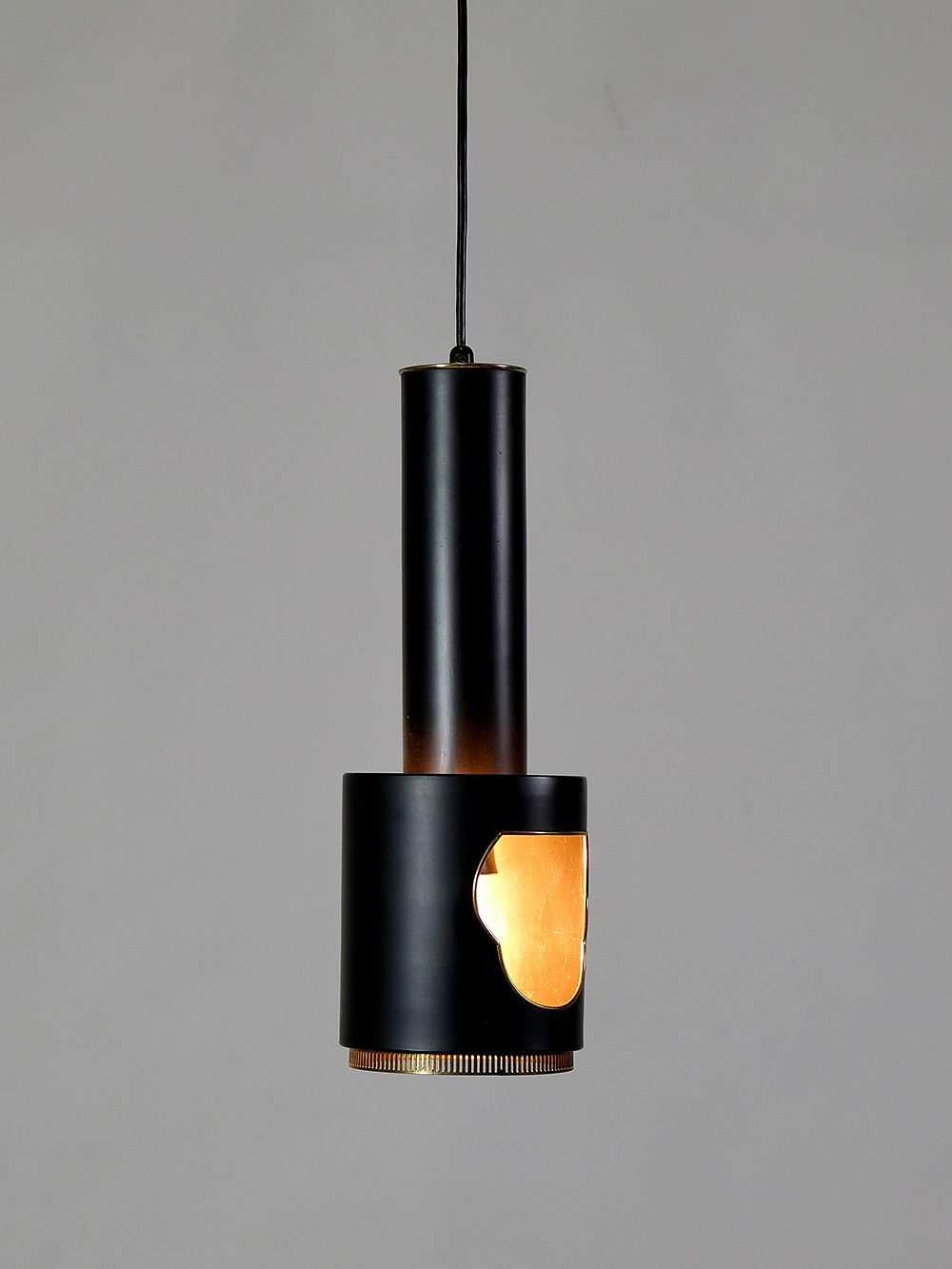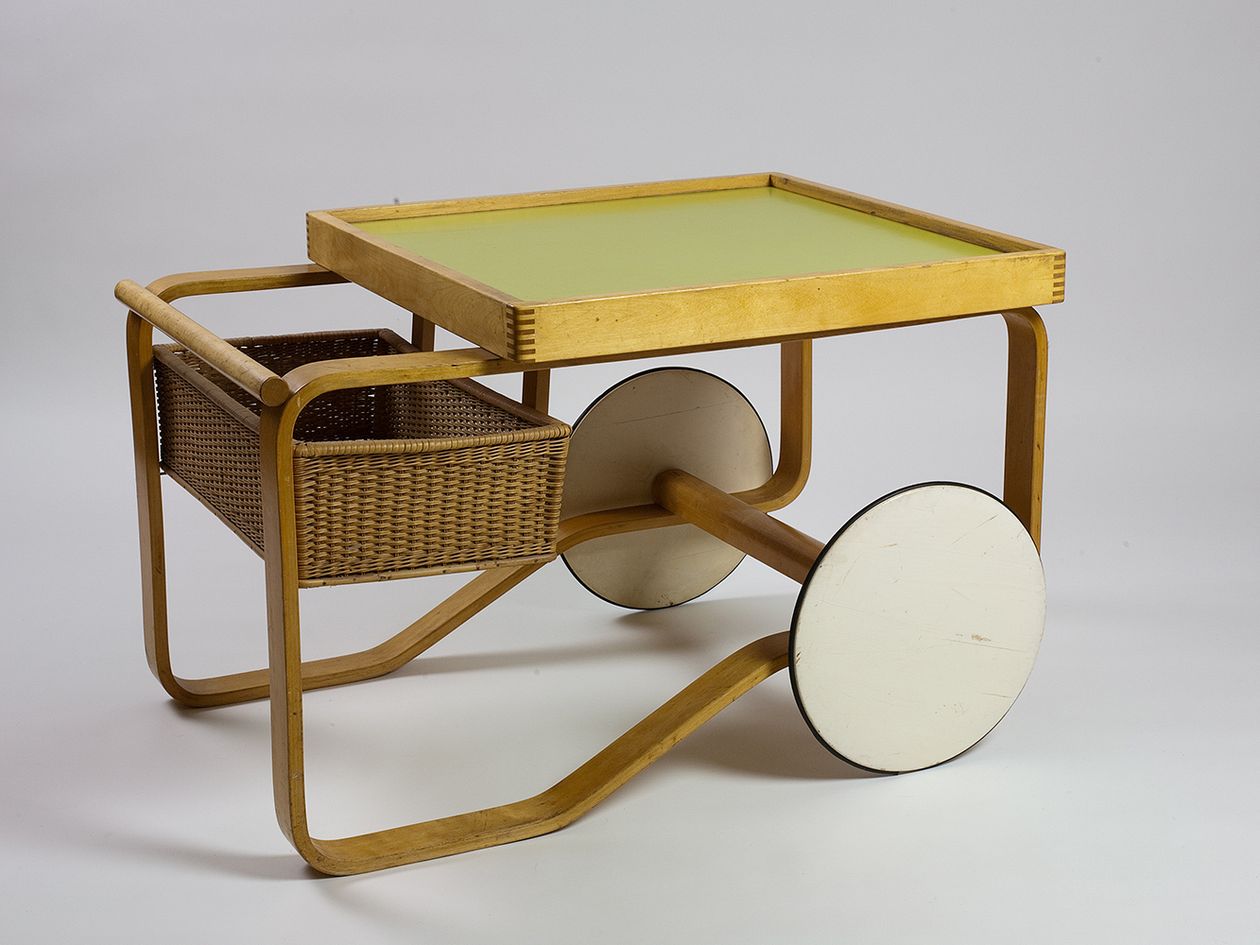 Männistö's collection focuses strictly on Aalto designs from the 1920s to the mid-1960s, when machine-made mass production of furniture was still developing. Therefore, the items in his collection are characterized by hand-made details, material experiments, and a smaller, more lightweight scale compared to modern versions.
The exhibition also showcases two furnished living rooms: the first one has Aalto furniture typical of the war years, while the other room models an urban Finnish apartment furnished with items from Artek. This is not the first time when model interiors by the Aaltos are seen at Kunsthalle Helsinki: in 1930 – almost a hundred years ago – an apartment exhibition featuring Aalto furniture was organized at the same location.
In addition, the vintage marketplace Franckly has produced a video interview of Männistö and furnished a small reading corner where visitors can comfortably delve into Aalto literature.
• Read also: Franckly Friends: Pertti Männistö has accumulated the world's largest collection of treasures by Aino and Alvar Aalto >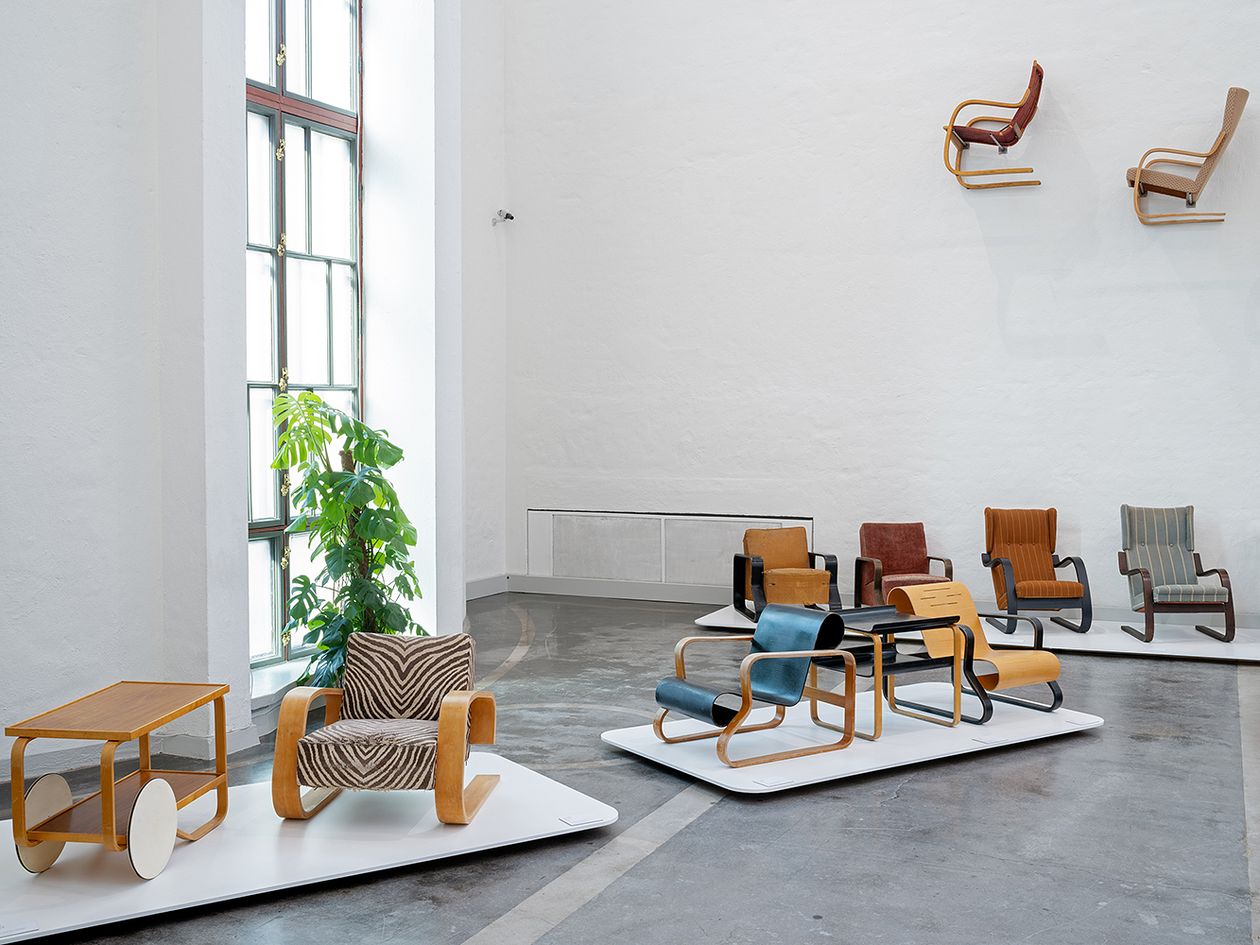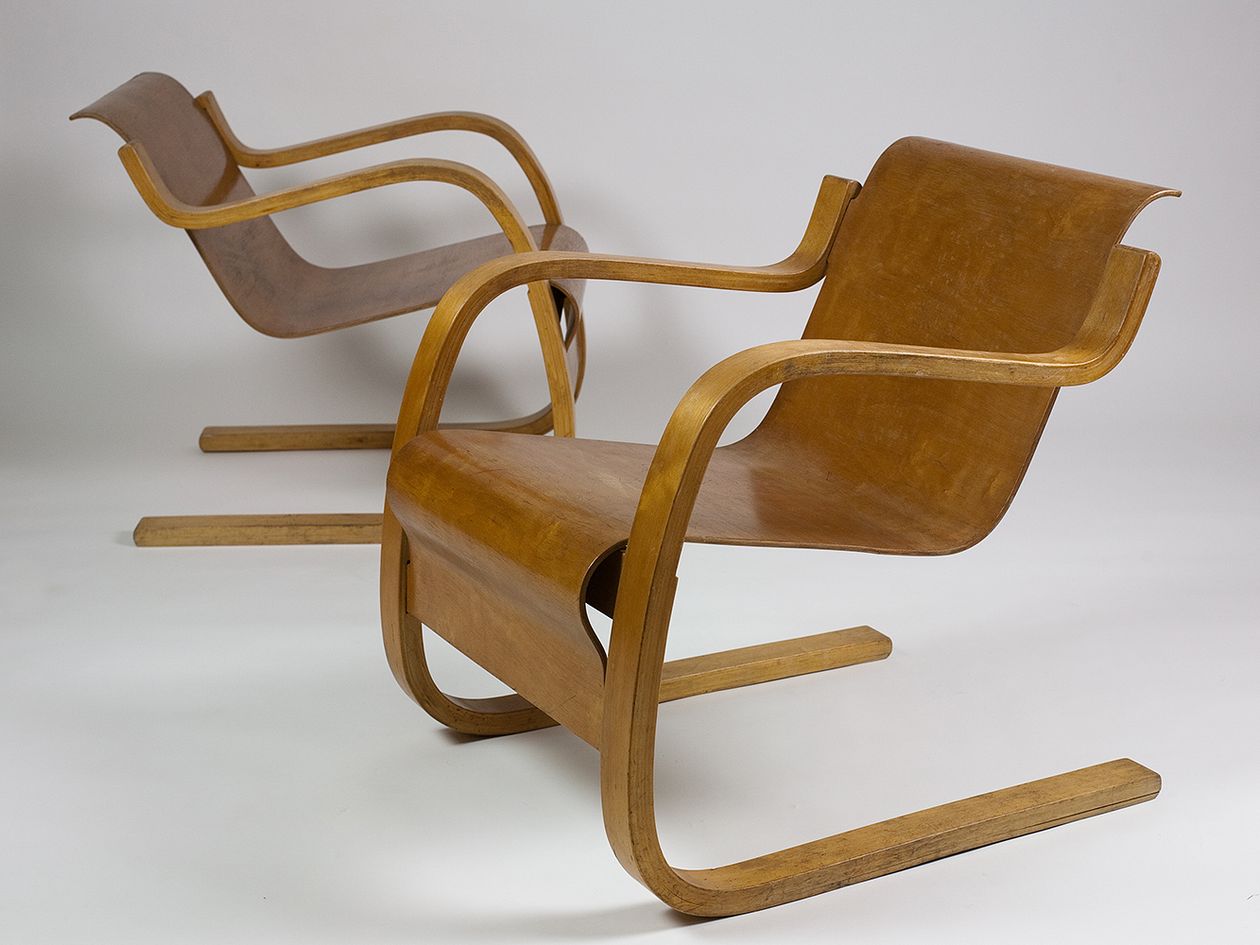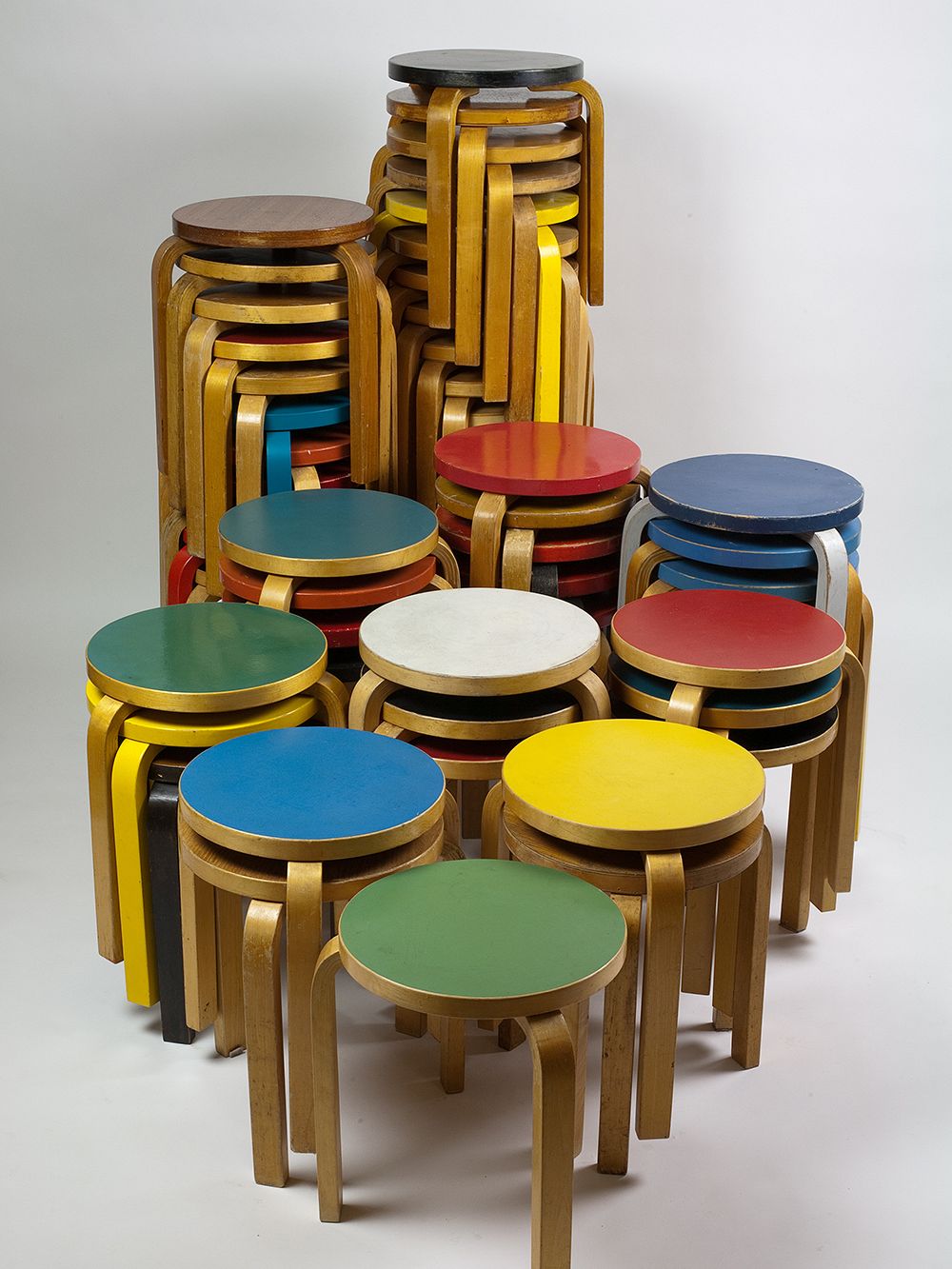 The Aalto design language resulted from cooperation
Aino and Alvar Aalto often worked very closely together: in larger projects, Alvar was usually responsible for architectural concepts, while Aino's key areas of responsibility were interior design and material choices for the interiors. The warm, organic and recognizable Aalto style was largely a result of the couple's mutual cooperation.
Kunsthalle Helsinki's exhibition aims to highlight Aino Aalto's importance as a designer – Aino was the director of Artek and designed a whole range of well-known products, but her work as a designer has sometimes been overshadowed by her husband. Also, her contribution to the couple's mutual projects was not always documented very well, as was the case in the design process of the Paimio Sanatorium.
"For the general public, Aino Aalto is perhaps best known for her glass designs, and many of them are also displayed at the Kunsthalle exhibition," Männistö says. He also mentions that Aino Aalto's works have recently attracted a wider interest: "Earlier in the summer, together with the city of Kotka, we organized an exhibition in the Aalto site of Sunila, focusing entirely on items designed by Aino."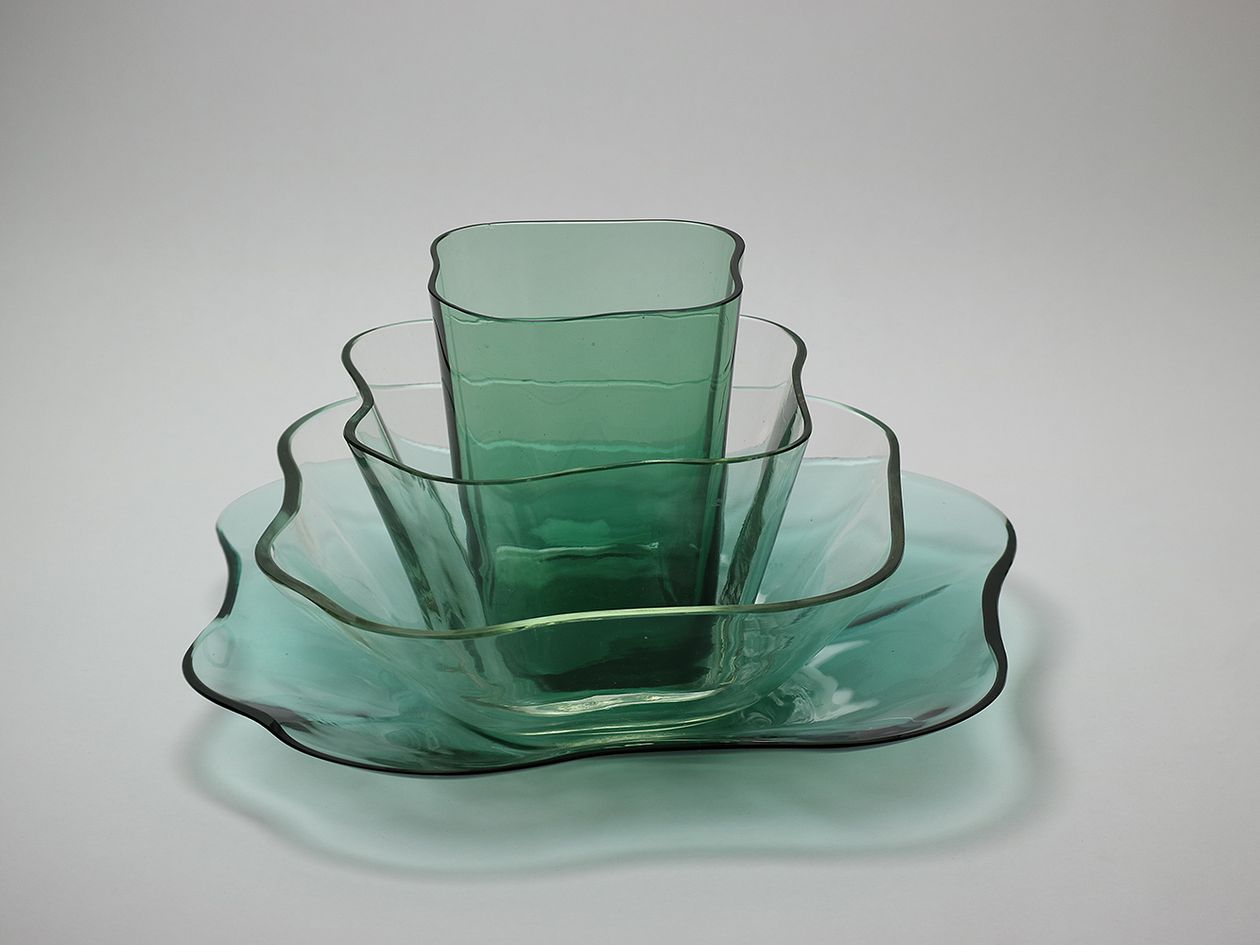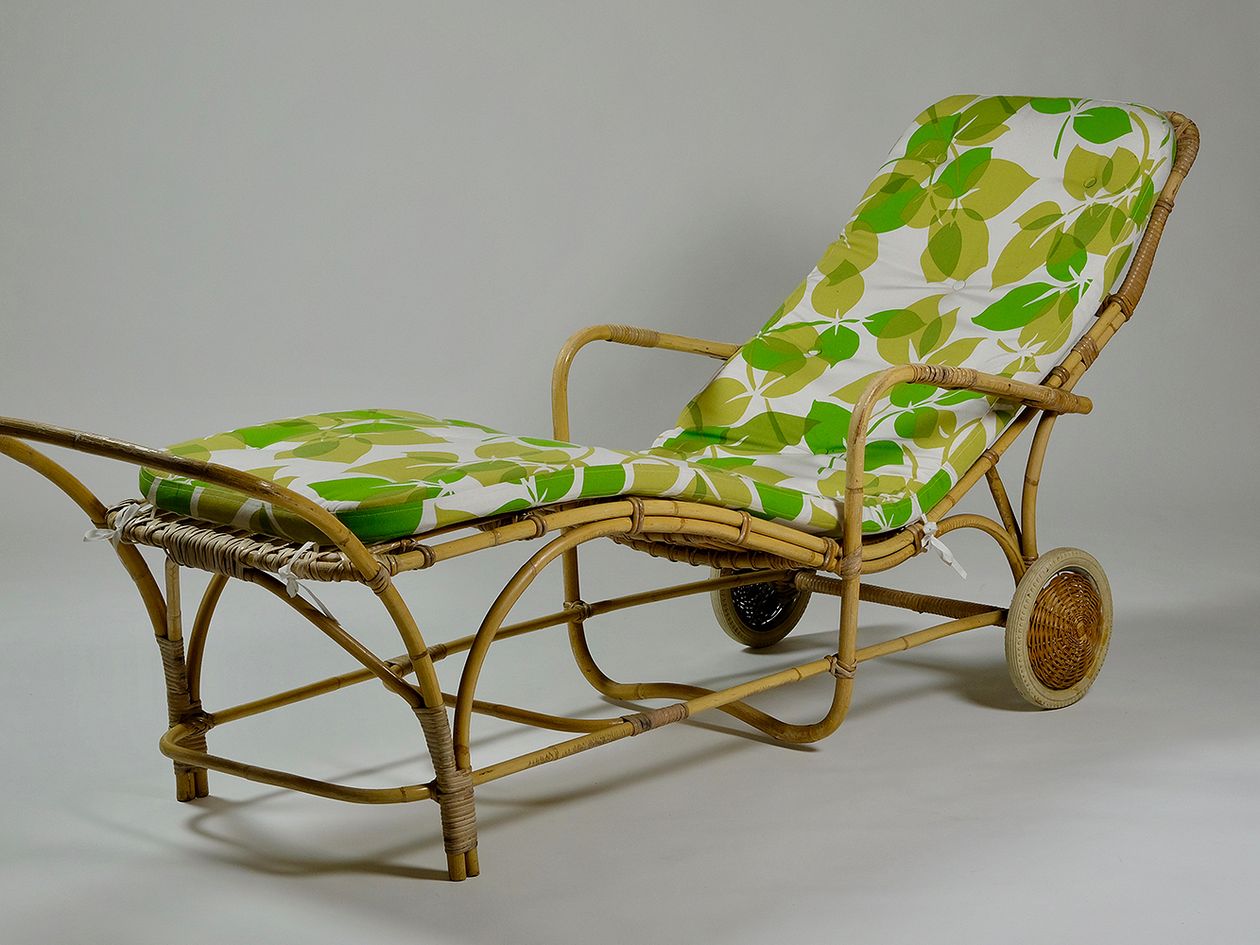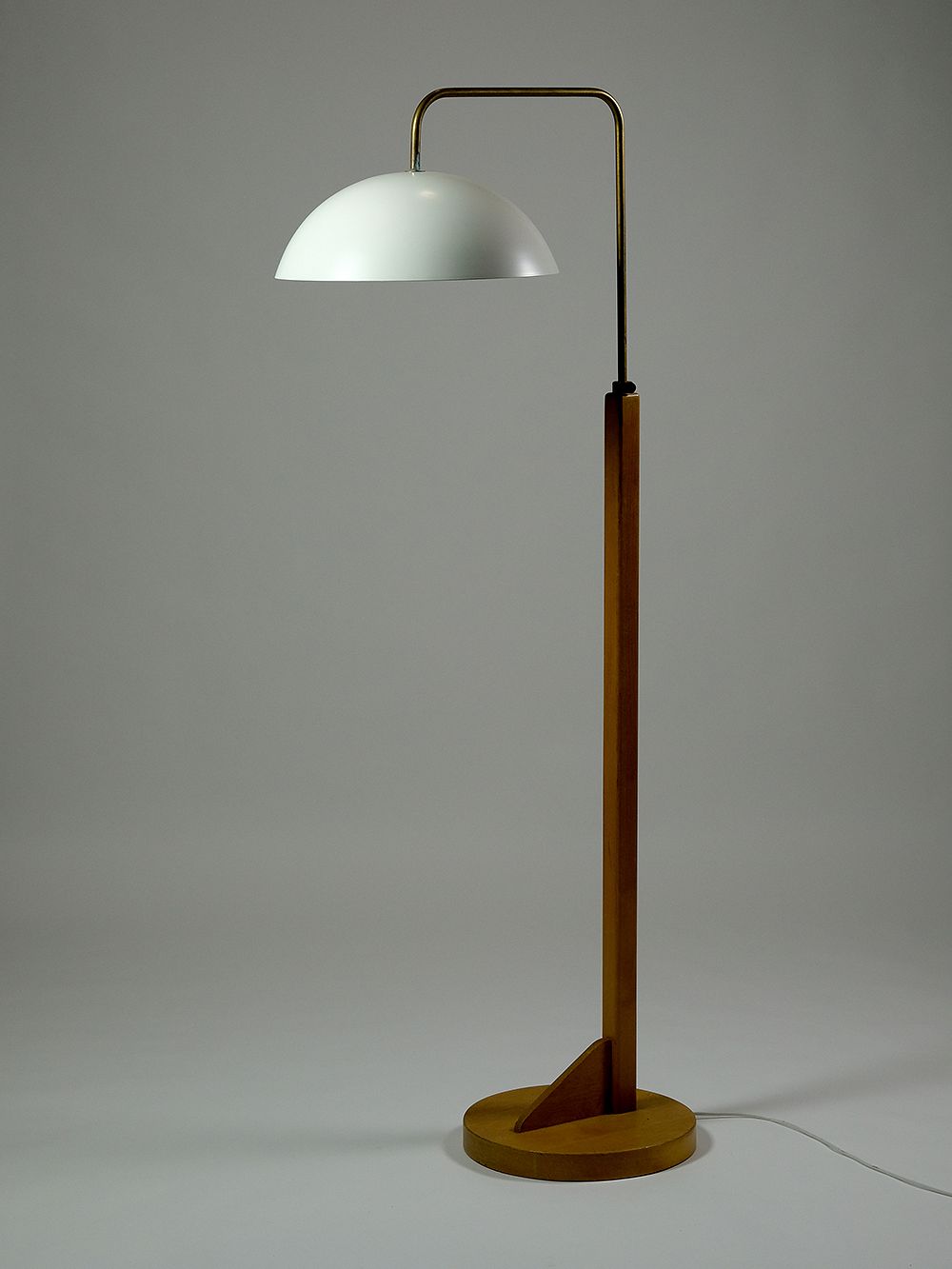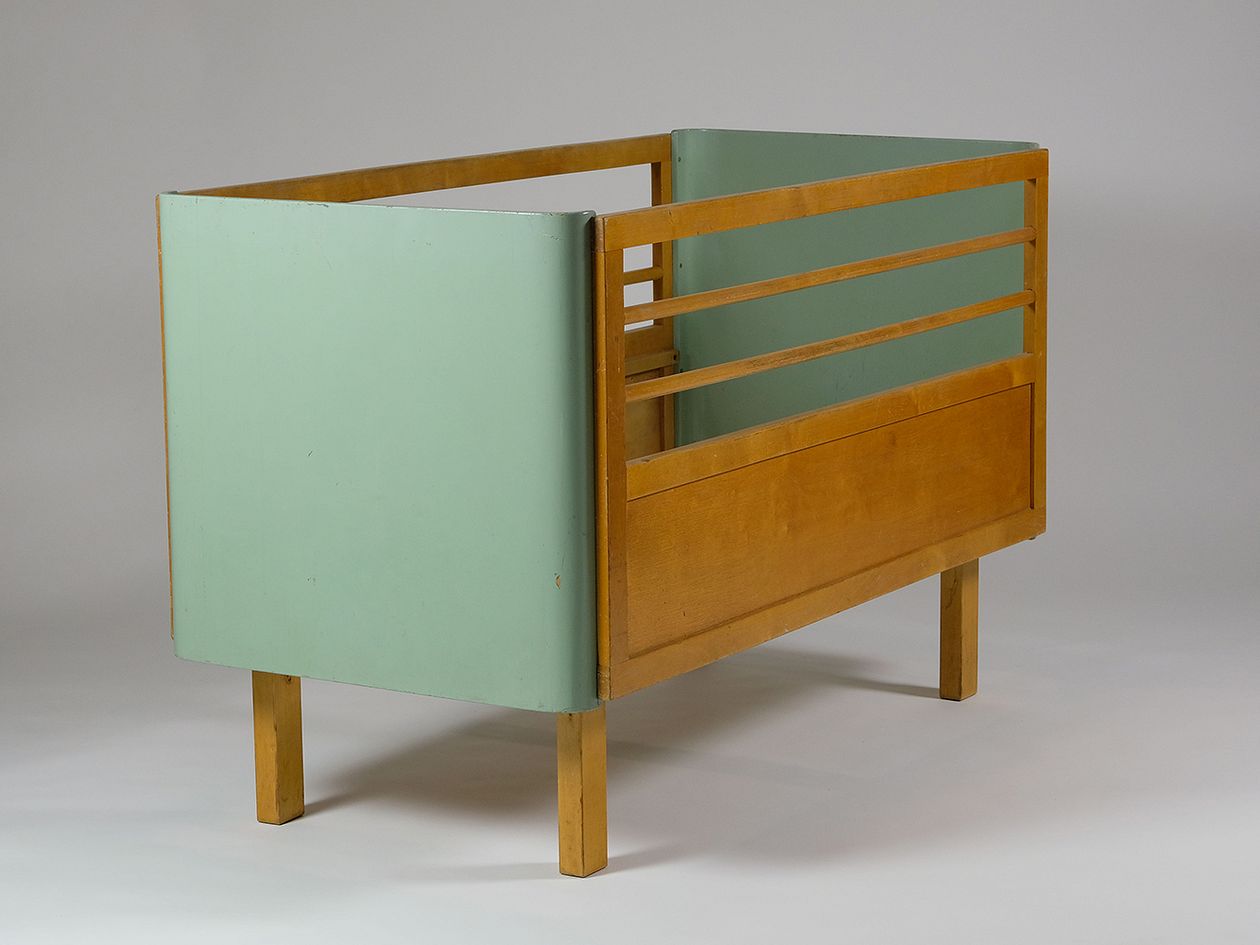 Based in Kaarina, southwest Finland, Männistö acquired his first Aalto designs about 30 years ago. The former machine shop foreman has a special eye for technical details and manufacturing techniques of furniture and lighting and has eventually become a sought-after Aalto expert.
Männistö recently published a book, Aalto Design Collection, which presents his collection in almost its entire extent. Despite the collection's vastness, there are still more Aalto designs waiting to be discovered.
"My collection still keeps growing, and that's what makes this hobby interesting. The latest addition is the Finlandia vase designed by Alvar, with a whopping 125 centimeters of height."
The exhibition Aallot – Aino and Alvar Aalto Through a Collector's Eyes is open from 10 September to 23 October 2022 at Kunsthalle Helsinki, Nervanderinkatu 3.
See also:
• Alvar Aalto's designs at Franckly >
• Aino Aalto's designs at Franckly >
• Pertti Männistö: Aalto Design Collection book >
Text: Nora Uotila Images: Patrik Rastenberger and Anssi Vaarola