Mushroom picking is a beloved pastime up north, and no wonder, as it gives the perfect opportunity to both spend time outdoors in the forest and experience the joy of discovery. The earthy colors and endearing shapes of mushrooms also look delightful and give interior design inspiration. We picked seven products in our selection, inspired by fall and forest mushrooms, which will give you joy all year round.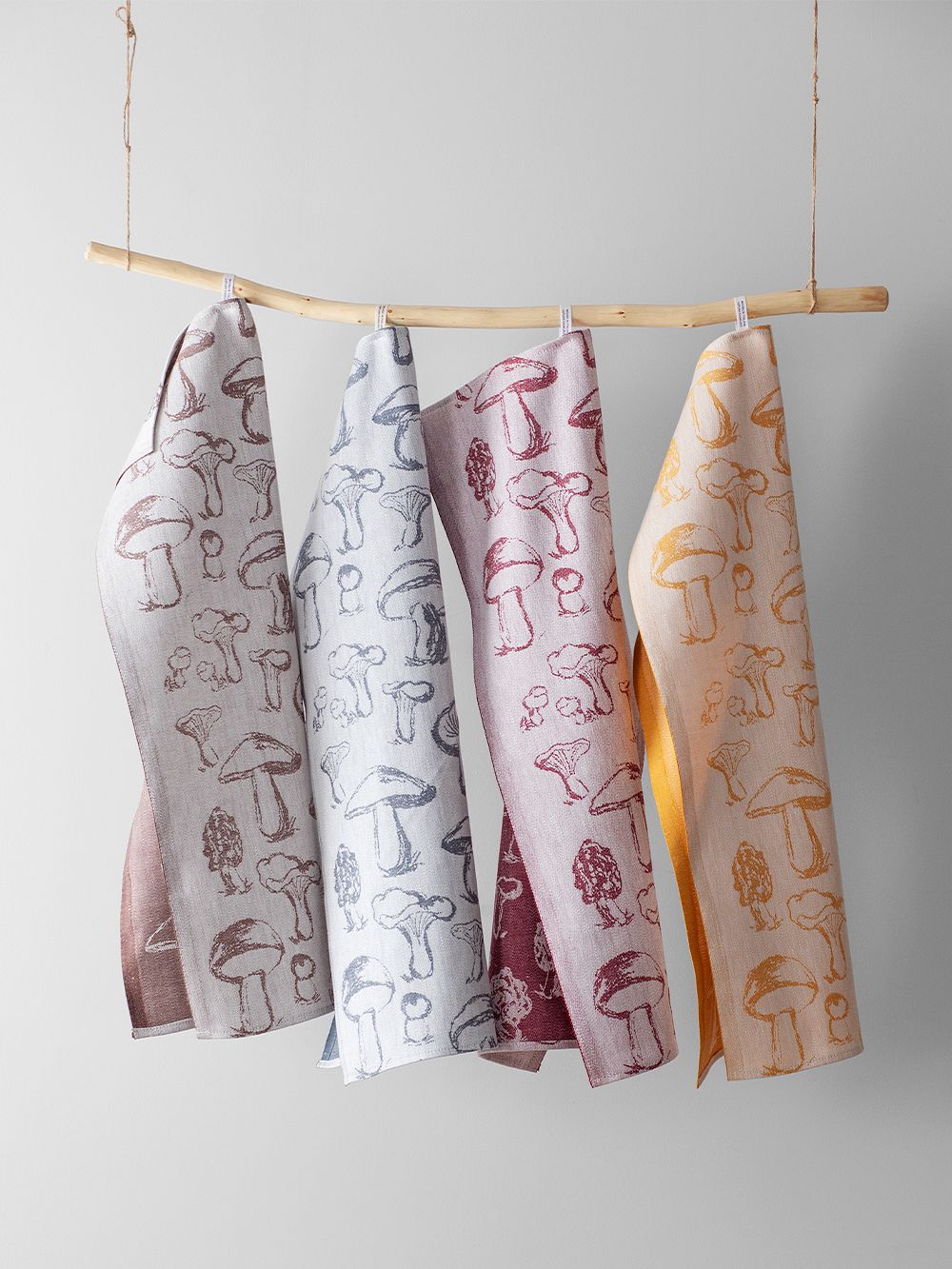 Tasty pattern
The Sienimetsä tea towel by Lapuan Kankurit makes you think of stews, pies and other mushroom delicacies. The towel is designed by Finnish textile artist Elina Helenius, and it is made in Finland in the Lapuan Kankurit weaving mill using European Masters of Linen-certified linen and organic cotton. Thanks to the high-quality materials, the Sienimetsä (Mushroom Forest in English) towel is highly absorbent, easy to care for and quick to dry.
• Sienimetsä tea towel by Lapuan Kankurit >
• All tea towels >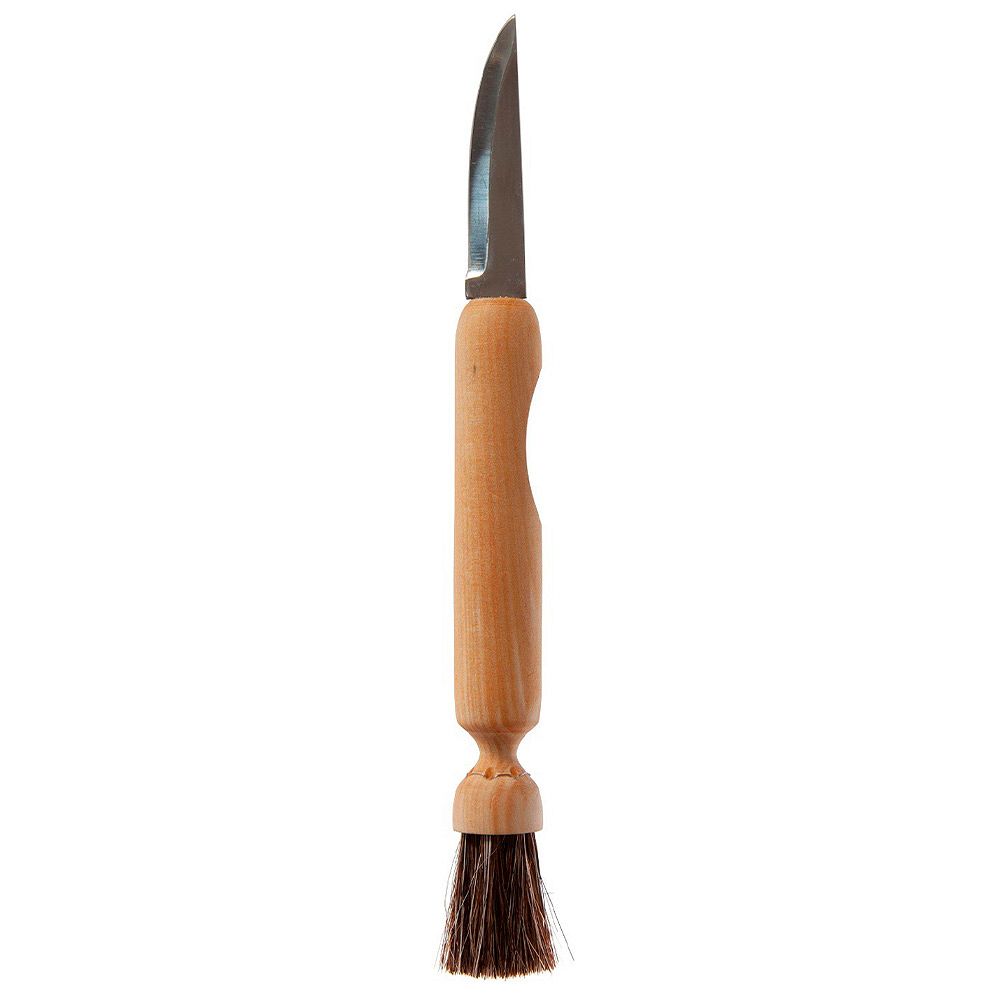 Clean delicacies
When you have Iris Hantverk's ergonomic mushroom knife, it takes no time to clean the mushrooms you have picked. The knife consists of a handle made of birch, a brush made of genuine horsehair and a stainless-steel blade. Iris Hantverk, founded at the end of the 19th century, is particularly known for brushes made of natural materials and collaboration with visually impaired artisans.
• Mushroom knife with brush by Iris Hantverk >
• All kitchen knives >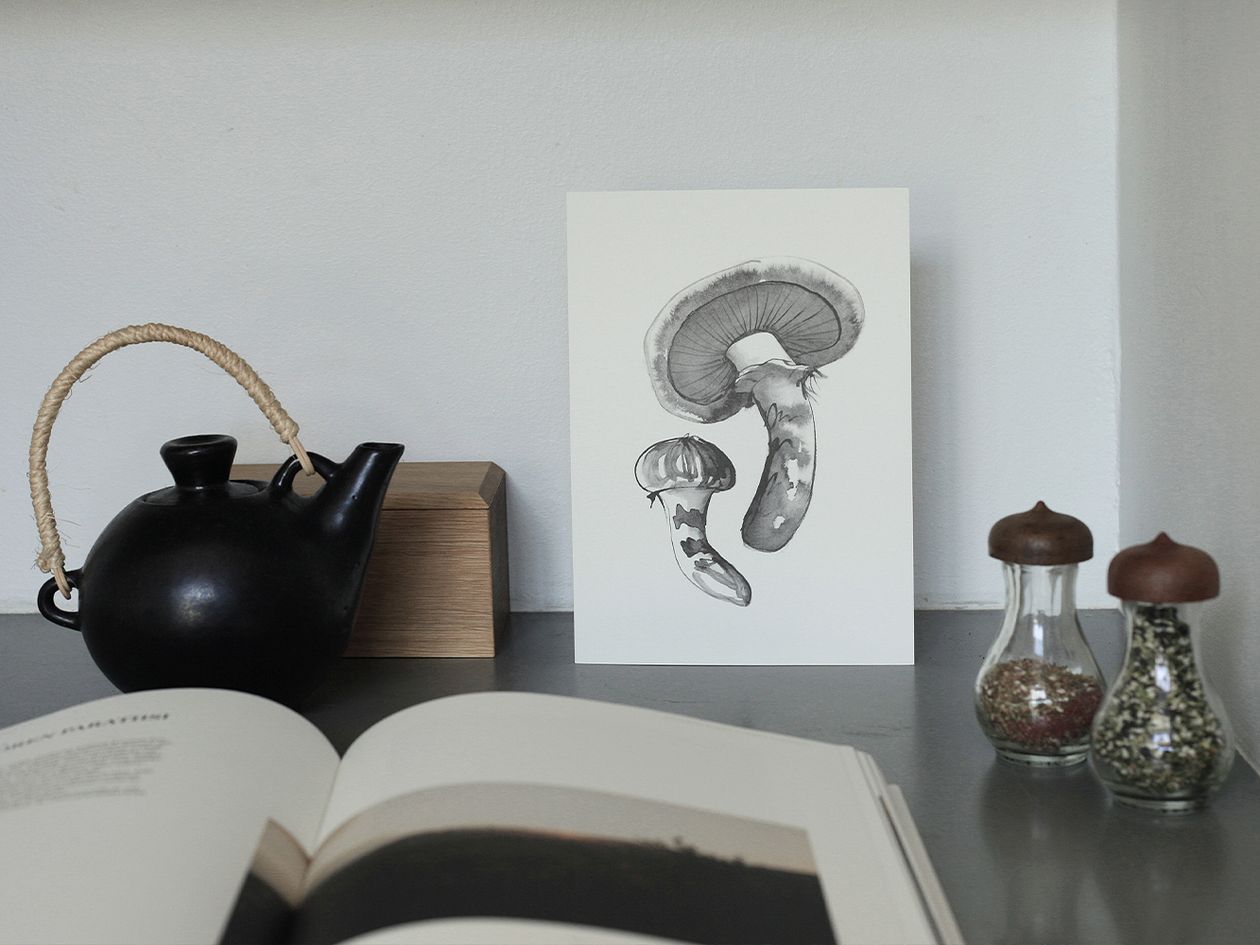 Harvest-season art
Teemu Järvi's Wild Mushroom mini poster set consists of four A5-sized posters depicting fall in the North. The black-and-white art posters featuring porcini, chanterelles, black trumpets and matsutake mushrooms are printed in Finland on eco-friendly paper. The posters are equally suitable for framing on the wall as an arrangement and sending as a postcard to a friend. Järvi has also designed the Tatti tea towel for Lapuan Kankurit.
• Wild Mushroom mini poster set by Teemu Järvi illustrations >
• All posters >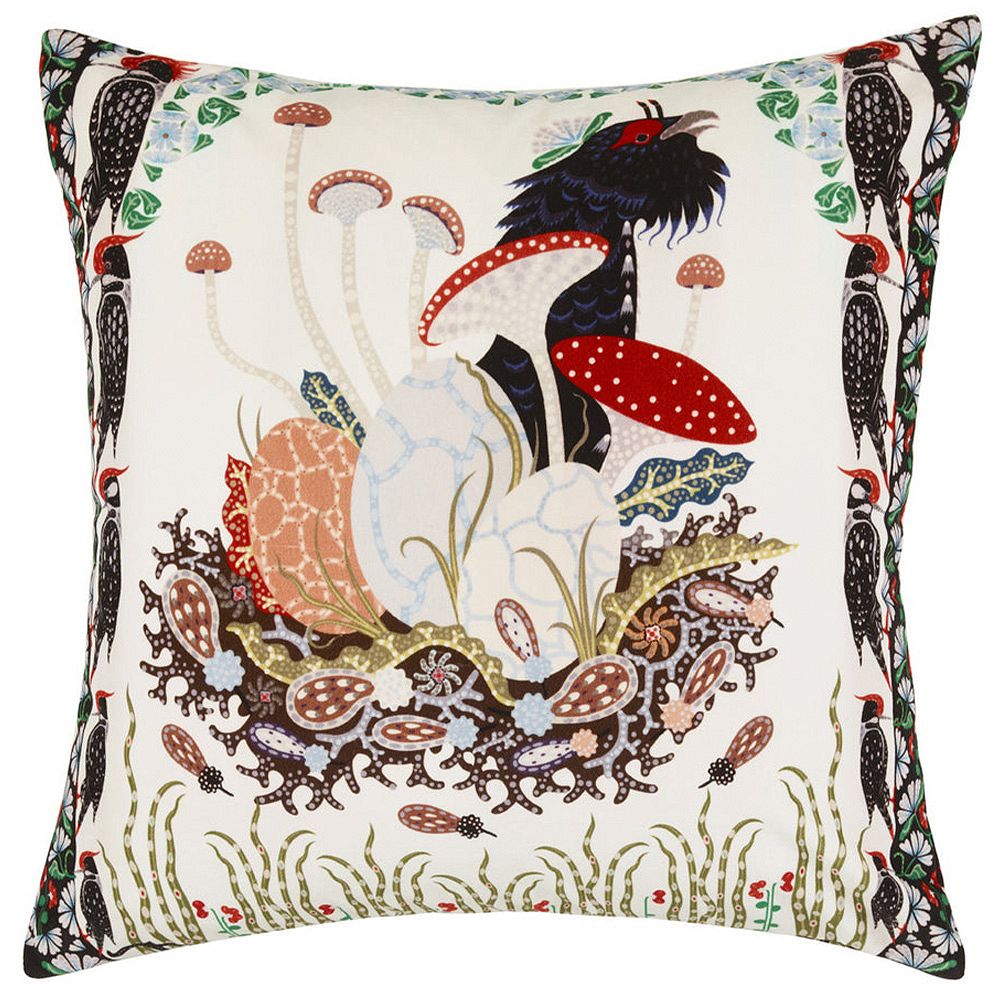 Cushy red caps
Klaus Haapaniemi's Woodpeckers cushion cover perfectly captures the fairytale forests of Finnish folk tales. The real eye-catchers in this abundant pattern are the alluring amanitas, the male capercaillie behind them and the woodpeckers drumming the edges with their beaks. The cover is made of luxurious cotton velvet, and the hand-printed pattern adorns both sides.
• Woodpeckers cushion cover by Klaus Haapaniemi >
• All cushion covers >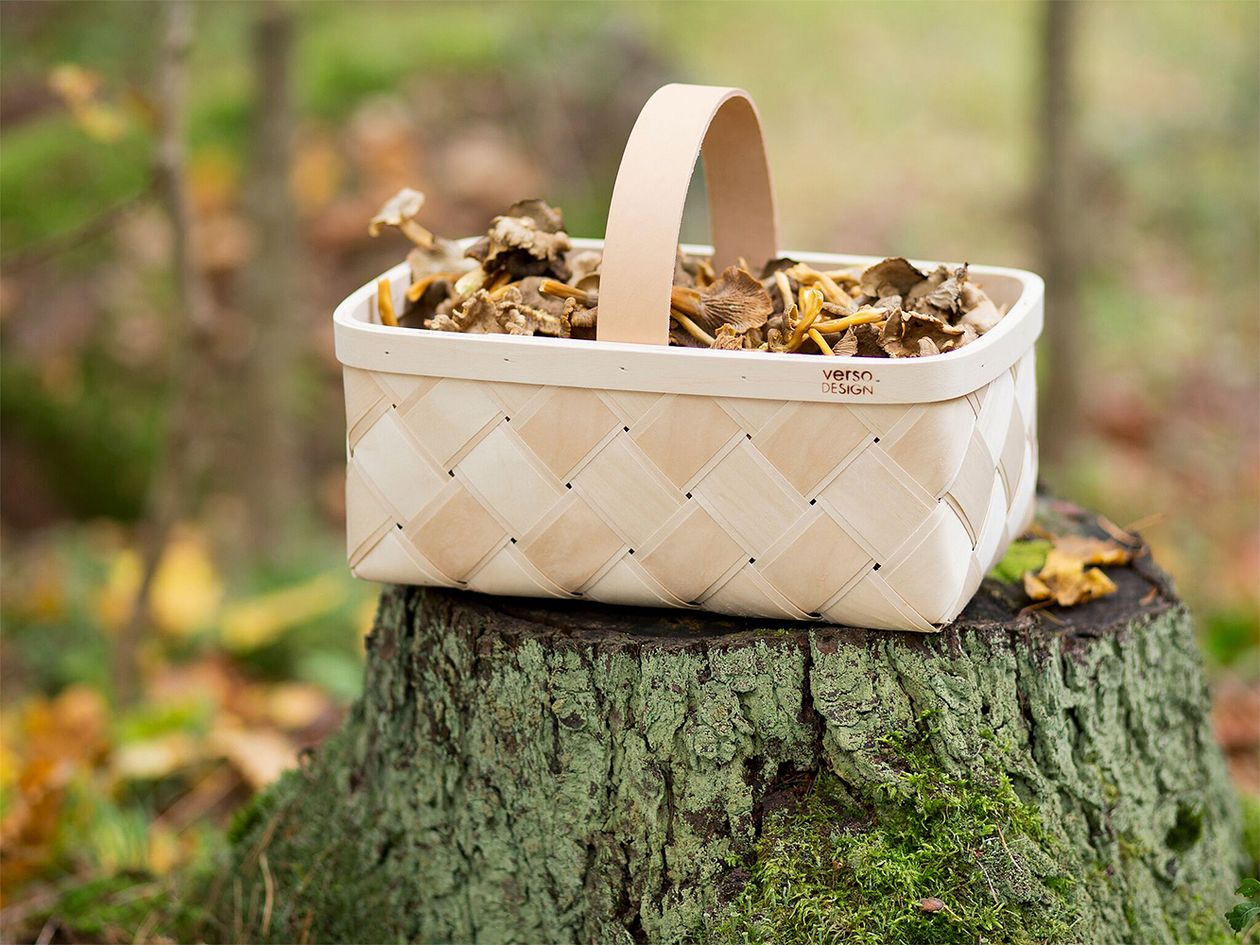 Place for treasures
Despite its name, Verso Design's Lastu mushroom basket, inspired by traditional Finnish woven birch baskets, is equally perfect for groceries, toys, small items and magazines. The durable and airy basket is made of two layers birch bark and features a stylish leather handle.
• Lastu mushroom basket by Verso Design >
• All wooden baskets >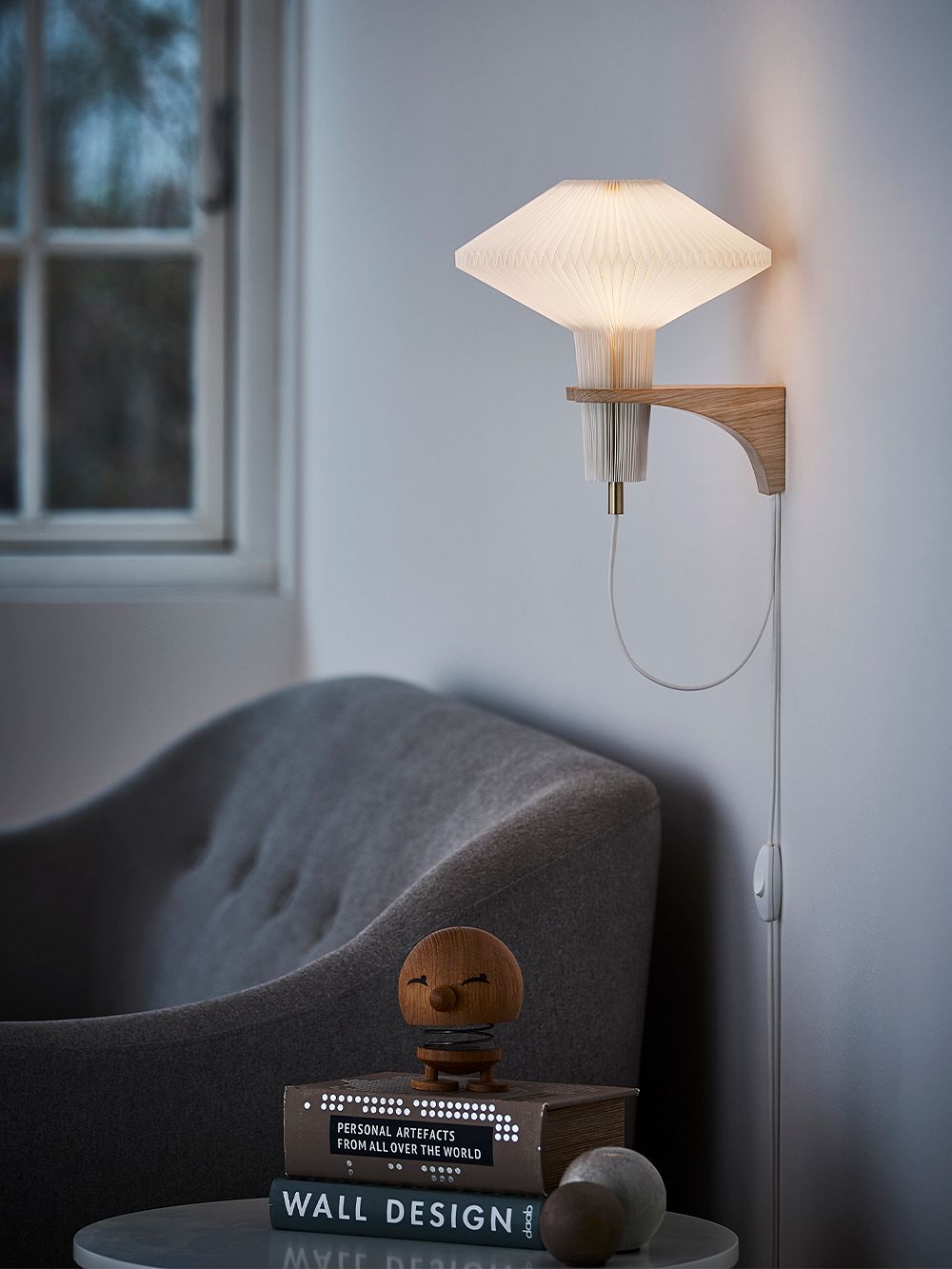 Always in season
Le Klint's lamp 204, also known as "The Mushroom," casts a cozy glow around it. Danish designer Vilhelm Wohlert designed the mushroom lamp, now a classic, in 1957 for the apartment of the Nobel Prize-winning physicist Niels Bohr. The plastic shade of The Mushroom is pleated by hand at Le Klint's factory in Odense, Denmark, and the wall mount is made of untreated oak.
• Wall lamp 204 by Le Klint >
• All wall lamps >
See also:
• New arrivals at Finnish Design Shop >
• More home decoration products >
Text: Kaisa Mikkola Images: Manufacturers