Mom has earned her gifts. Little, everyday luxuries, beautiful practical products and durable classics always make fantastic presents. We put together seven tips on gifts for mom, covering a range of preferences and budgets.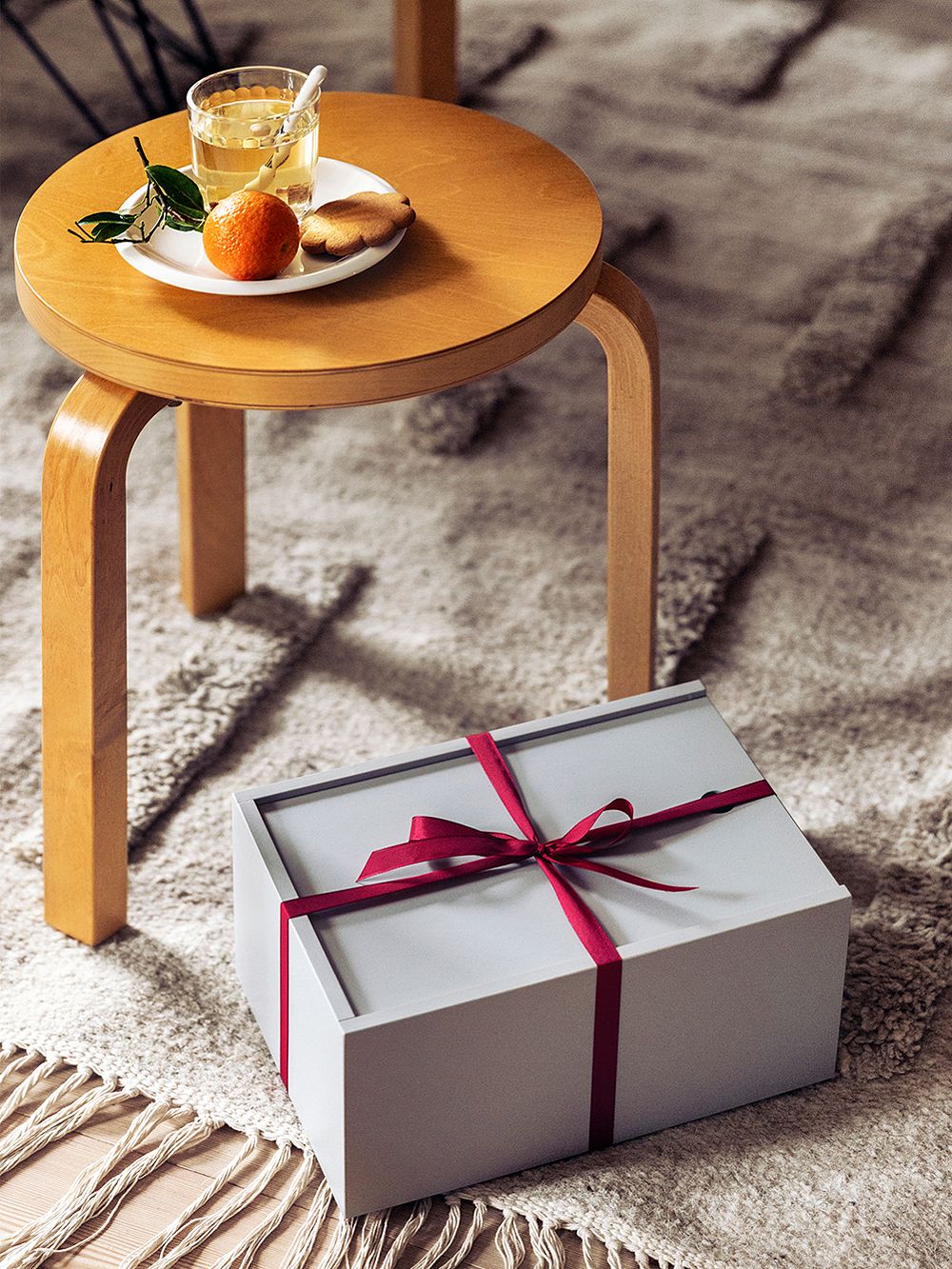 1. For Aalto fans
The Artek stool is a classic among gifts. It is also a wonderful option for the mom who has everything: the simple stool can serve as a seat, nightstand or spare chair. There is a wide range of colors from timeless birch to modern tone combinations, and a sleek three-legged or sturdier four-legged model is available. The delightful, three-legged 60 stool comes in colors such as a warm shade of honey, created in collaboration with the Dutch designer, Hella Jongerius.
• Artek's Aalto stool >
• All stools >
2. For busy bakers
Moss-green Hale kitchen textiles by Ferm Living are perfect for the holiday season. The lively, black checkered patterns are based on a cotton-linen blend, making them washable and highly absorbent. Add kitchen towel and pot-holders, and take along a festive cake or other sweet gesture to add a personal touch to the package.
• Ferm Living's Hale kitchen towel >
• All kitchen textiles >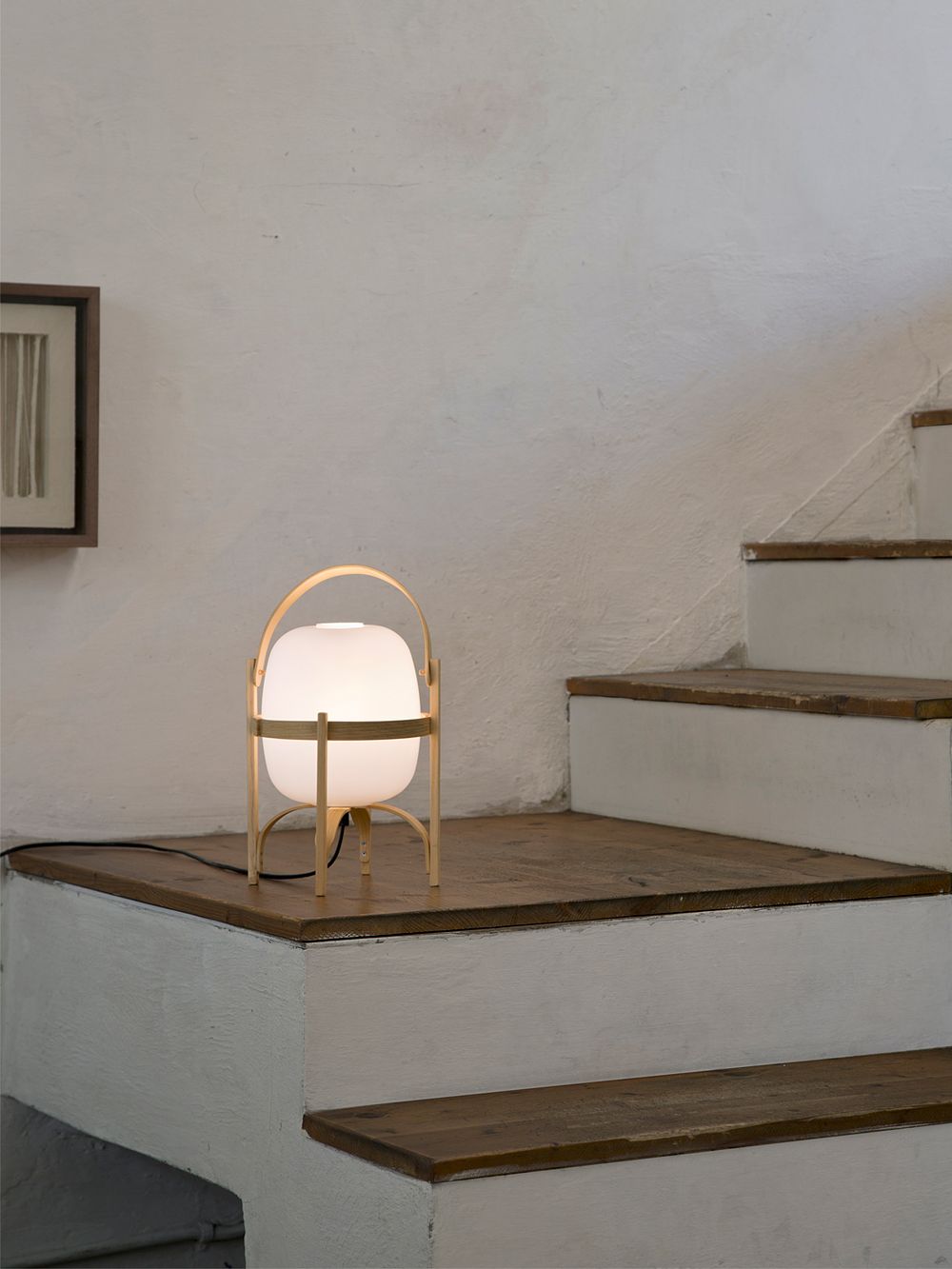 3. For a friend of a cozy atmosphere
If you are seeking a longer-lasting gift, a lamp is always a good choice. Santa & Cole's Cestita table lamp combines natural wood with an elegantly simple opal glass shade, to create an end result somewhat reminiscent of Japanese-style lanterns. The lamp's simple shape fits in with minimalist interiors and the natural Scandinavian ambience — this timeless table lamp will delight its owners from year to year in a wide range of settings.
• Santa & Cole's Cestita table lamp >
• All table lamps >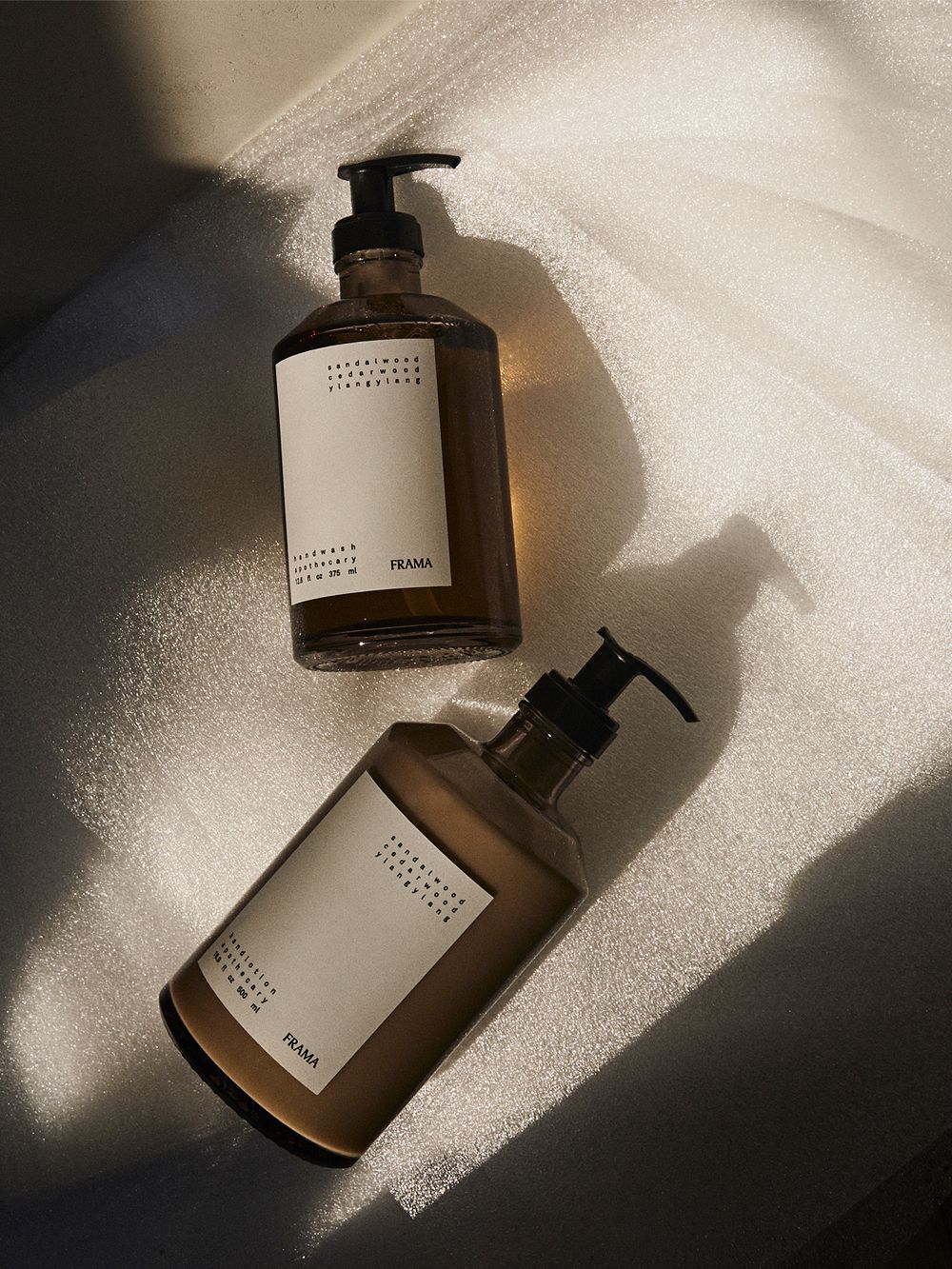 4. For small moments of everyday pampering
Luxurious cosmetics and small, indulgent products are always a source of joy. The Apothecary series by the Danish brand, Frama, consists of quality options for hand, body and hair care. Packaged in stylish glass bottles, the products are made from natural and organic ingredients. Their rich aromas include sandalwood, cedar and ylang ylang. These beautiful, minimalist glass bottles also serve as a lovely detail in bathroom decor.
• Frama's Apothecary hand lotion >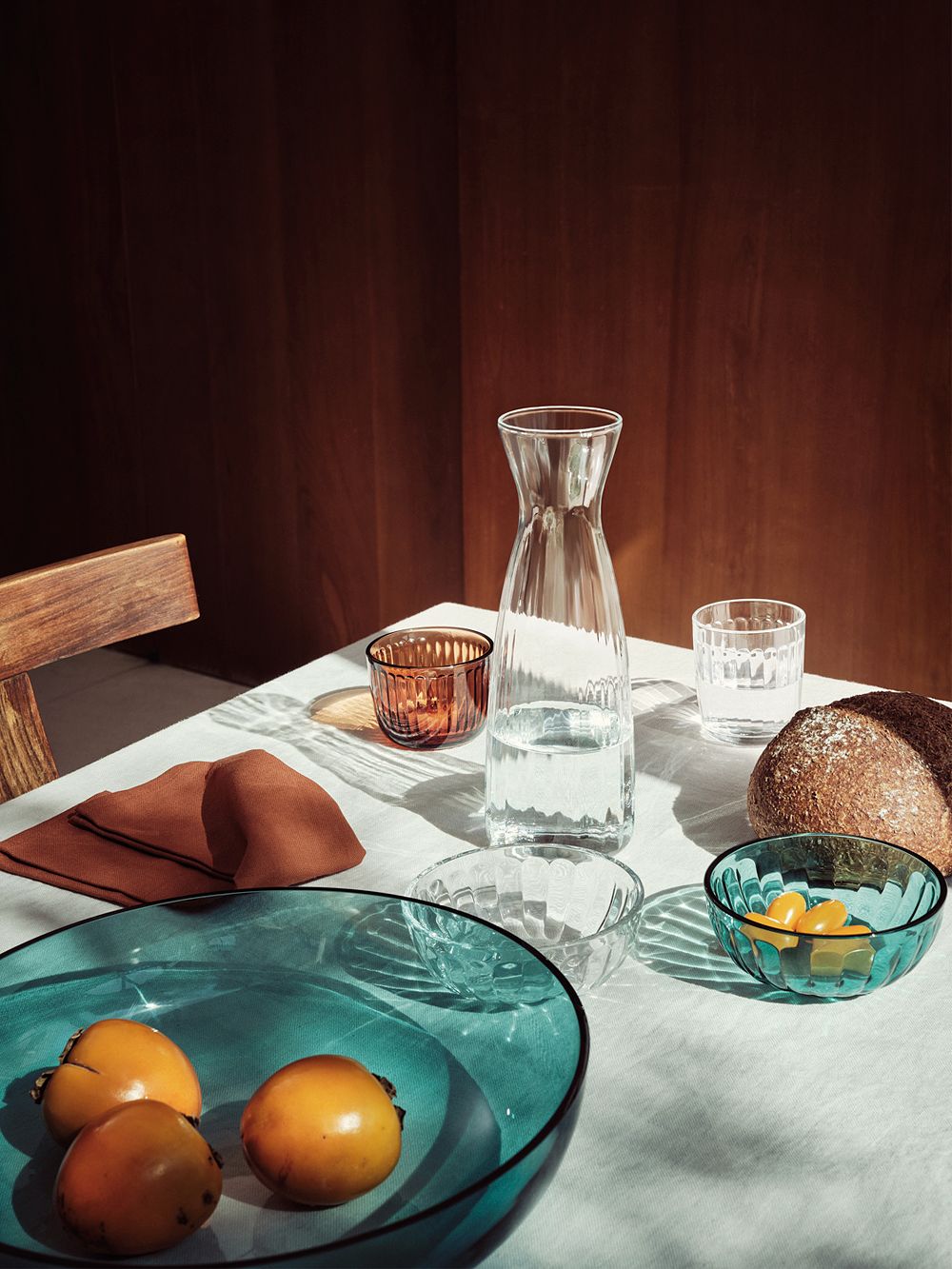 5. For the keen caterer
Beautiful dishware is an everyday delight. Designed by Jasper Morrison for Iittala, the unpretentious and vibrant Raami series represents classic timeless tableware at its best. Porcelain, glass and wood were used to make this versatile dishware, which includes dishes for serving food and drinks, as well as enjoying them. If mom's tableware collection already seems full, the collection also includes beautiful oak serving trays and tealight candle holders.
• Iittala's Raami tumblers >
• All drinkware >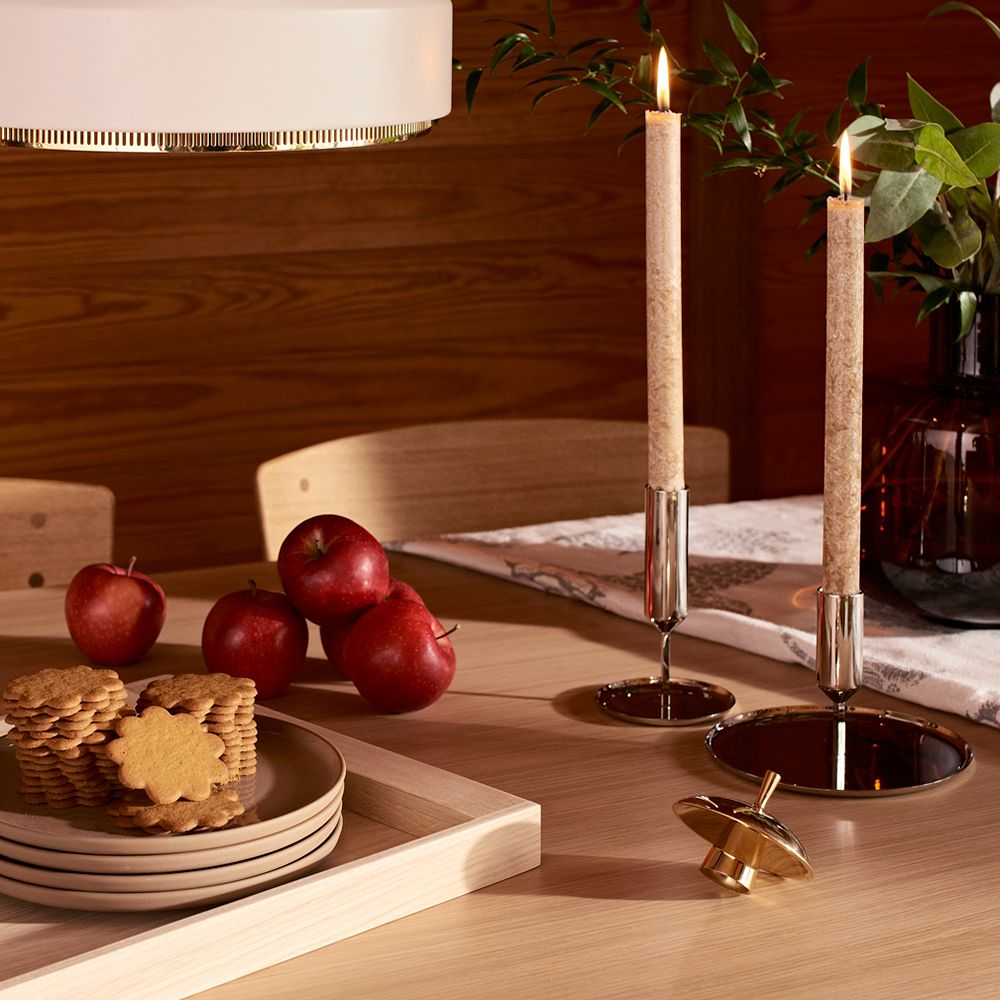 6. To accompany candles
Does mom love a candlelit ambience? A candle snuffer is the perfect gift for worshippers of candlelight. The Flora candle snuffer by Skultuna is made of brass and inspired by the varied shape of the daffodil. There is no need to hide this sculptural item away, since it serves as a beautiful addition to festive displays — where it is always conveniently close to hand.
• Skultuna's Flora candle snuffer >
• All candle snuffers >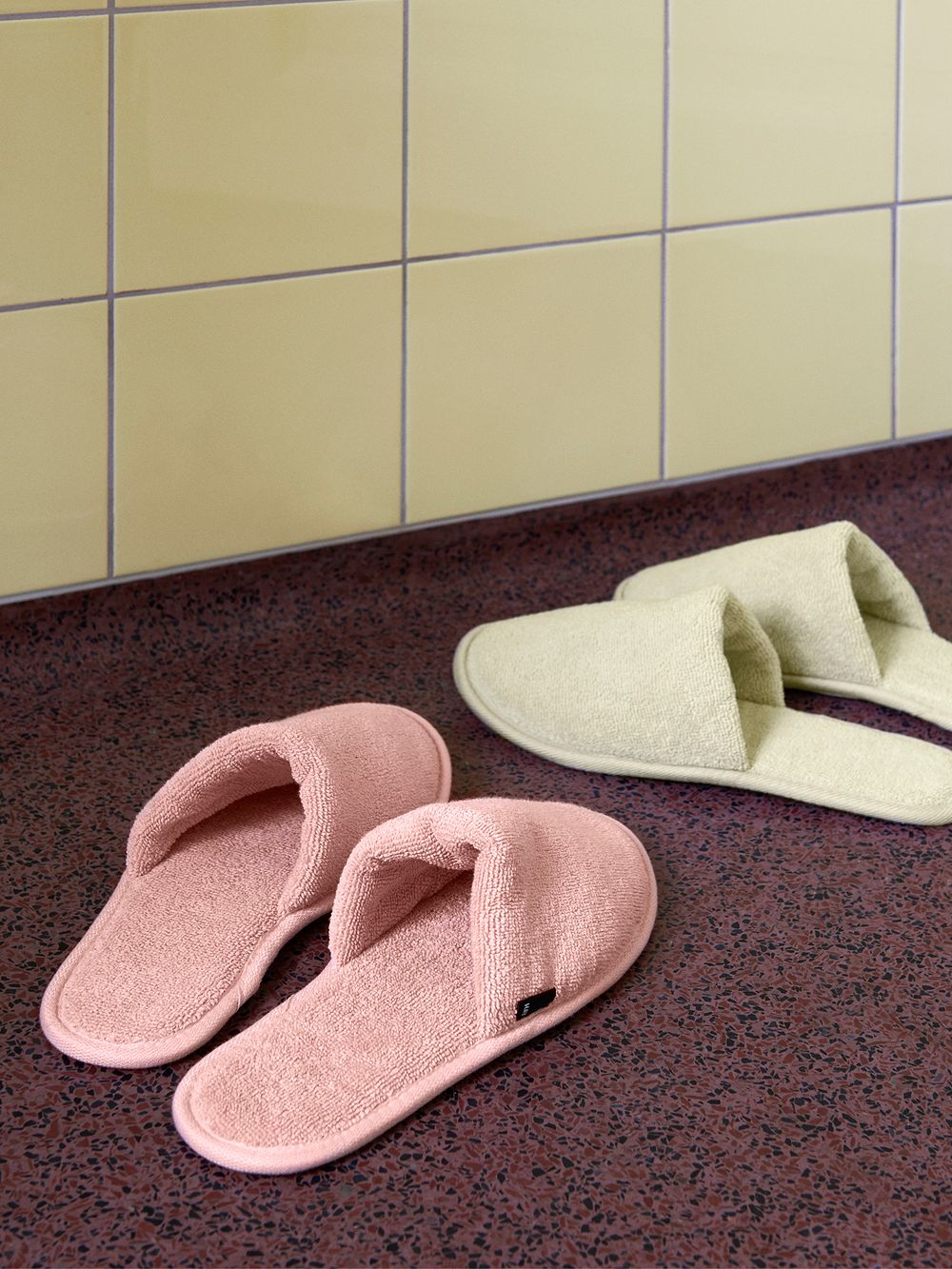 7. A delight for mornings and evenings
Spending holidays at home is more topical than it has been for many years. The cheerfully colored Frotte slippers by Hay will bring comfort to your winter moments indoors. Made of cotton, these machine washable slippers come in one unisex size and four, fresh color options. Enjoy wearing the slippers themselves, or combine them with cotton towels from the same collection to add a dash of color to your bathroom.
• Hay's Frotte slippers >
• All bathroom textiles >
See also:
• More holiday gift ideas at Finnish Design Shop >
Text: Maija Rasila Images: Suvi Kesäläinen, Otto Virtanen and manufacturers