Well made, elegant, yet affordable – Finnish Design Shop's selection includes also budget-friendly options for Christmas gifts and stocking fillers. What's more, smaller design gifts can be conveniently sent by post, which makes it possible to delight your dear ones even further away. Find affordable surprises for a friend, colleague, or relative!
A moment of Happiness
Can you ever have too many candles? The Happiness globe candle by the Finnish brand Hetkinen combines a soft round shape with an attractive holder made of pine. The candle itself is made of coconut, olive oil, and soy wax, so it burns clean, spreading a soothing pine forest scent around it. The fun and eye-catching holders can be combined or even stacked to create a tower!
• Happiness globe candle by Hetkinen >
• All candles & candle holders >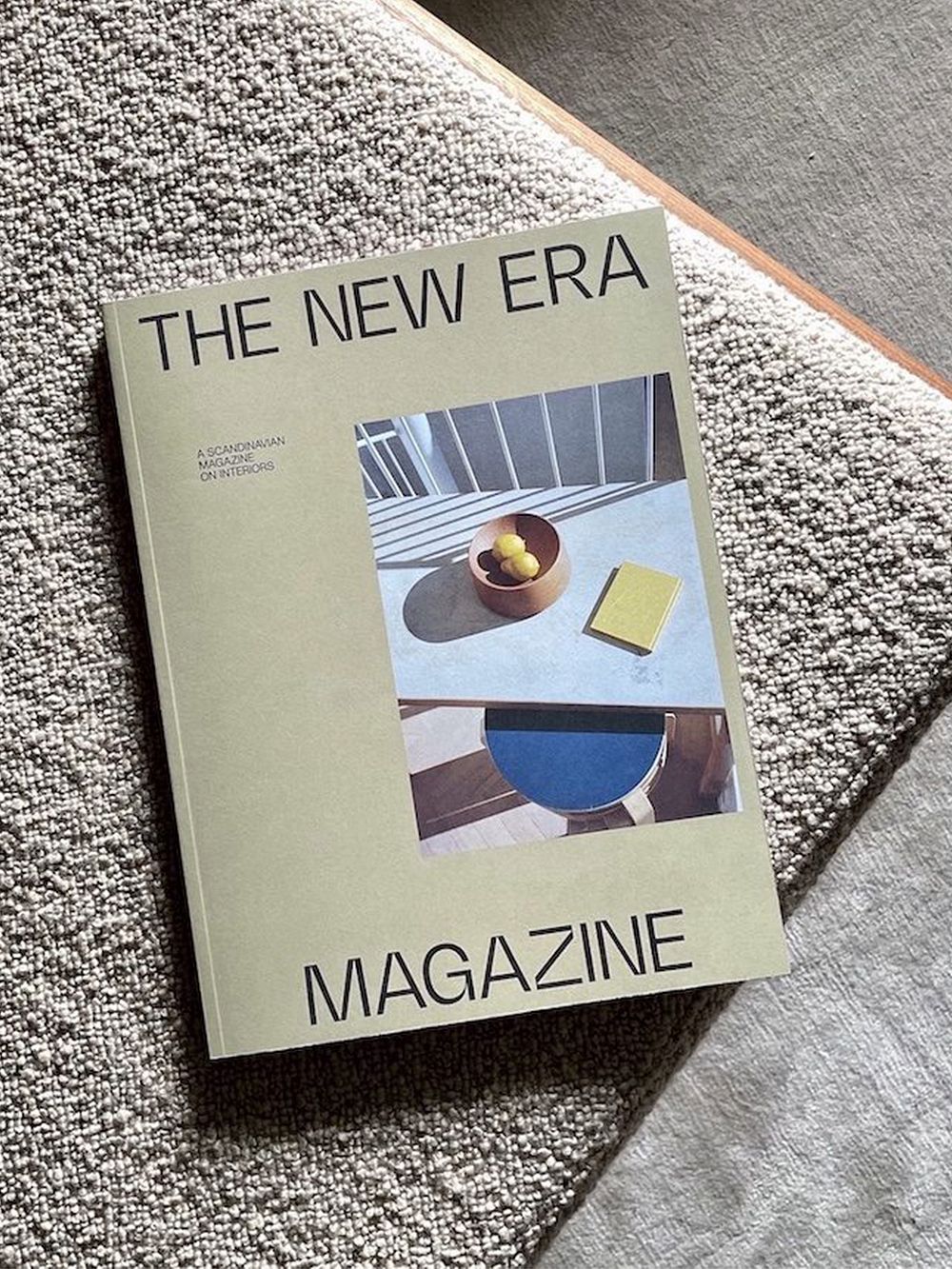 An issue full of inspiration
Design or art enthusiasts like to curl up in the corner of the sofa with an interior magazine and spend the holidays in their pajamas reading. The fourth issue of The New Era Magazine focuses especially on the objects that surround us: the magazine visits homes, discusses with architects and artists, and highlights the most charming furniture and interior items.
• The New Era Magazine 04 by Arvinius + Orfeus Publishing >
• All books & magazines >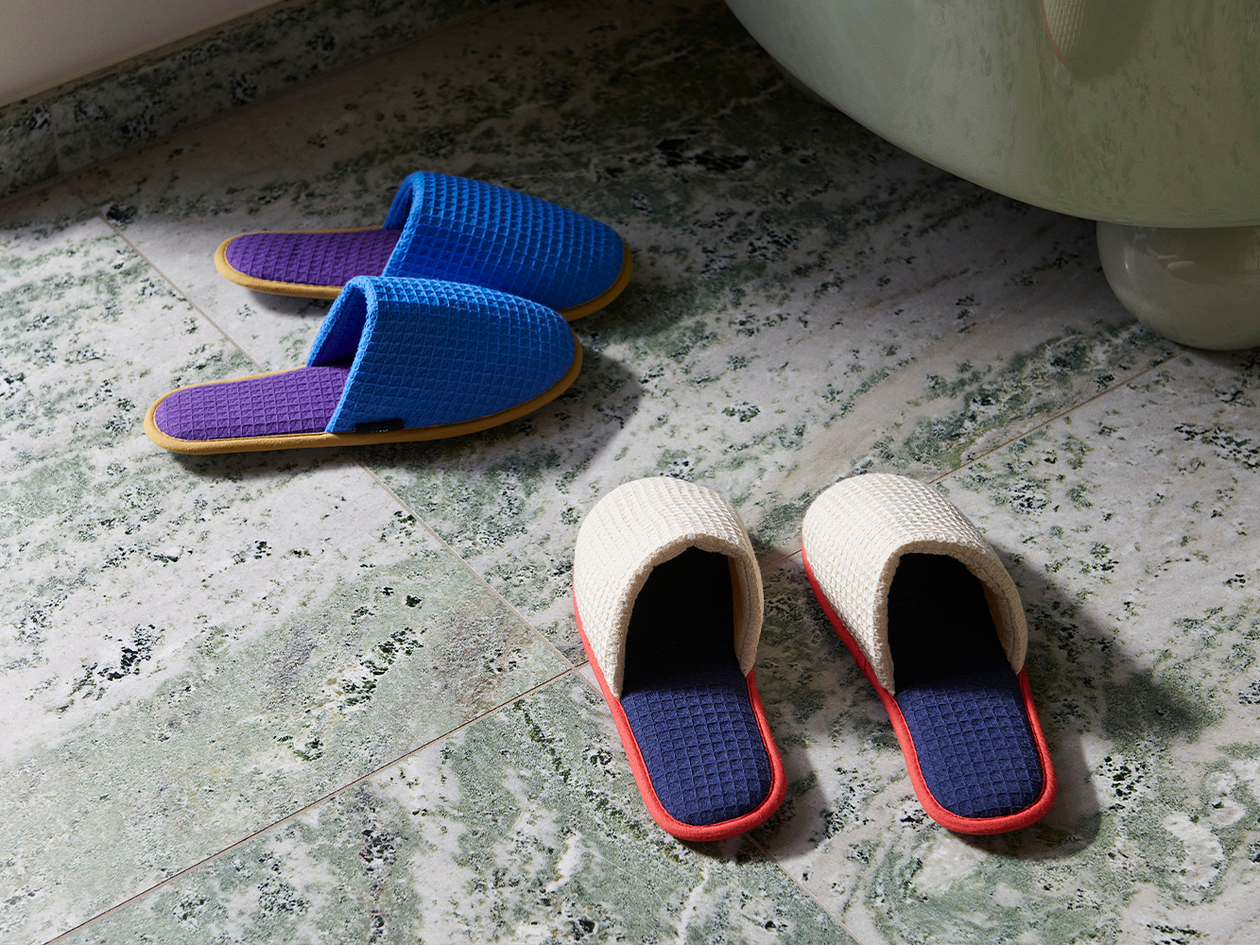 Stay cozy
Home-lover's wish list undoubtedly includes something soft and warm, which adds extra comfort to everyday life. HAY's Waffle slippers are made of an absorbent cotton blend and have an attractive, three-dimensional waffle texture. Finished with cheerful color combinations, these slippers keep your toes warm after a sauna or when you get out of bed in the morning.
• Waffle slippers by HAY >
• All bathroom textiles >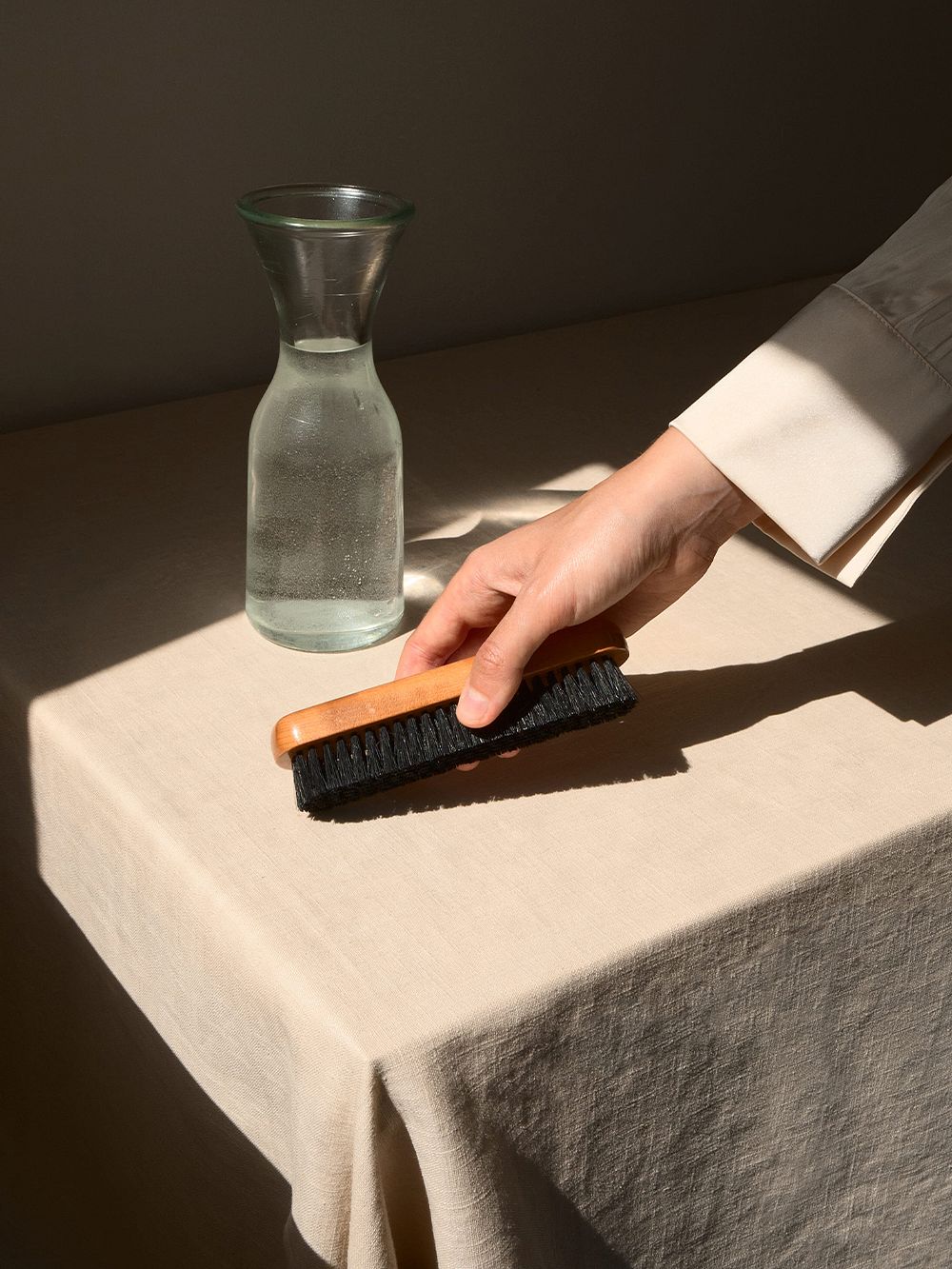 Take a good care
Practical yet beautiful! Made of natural bristles and cherry wood, The Kent CC2 clothes brush offers an excellent alternative to a lint roller: it gently removes pet hair, dust as well as dried stains from textiles. A clothes brush is an important accessory for garment maintenance, which, however, many people lack – that's what makes it a useful and desirable gift.
• Kent CC2 clothes brush by Kent Brushes >
• All garment care >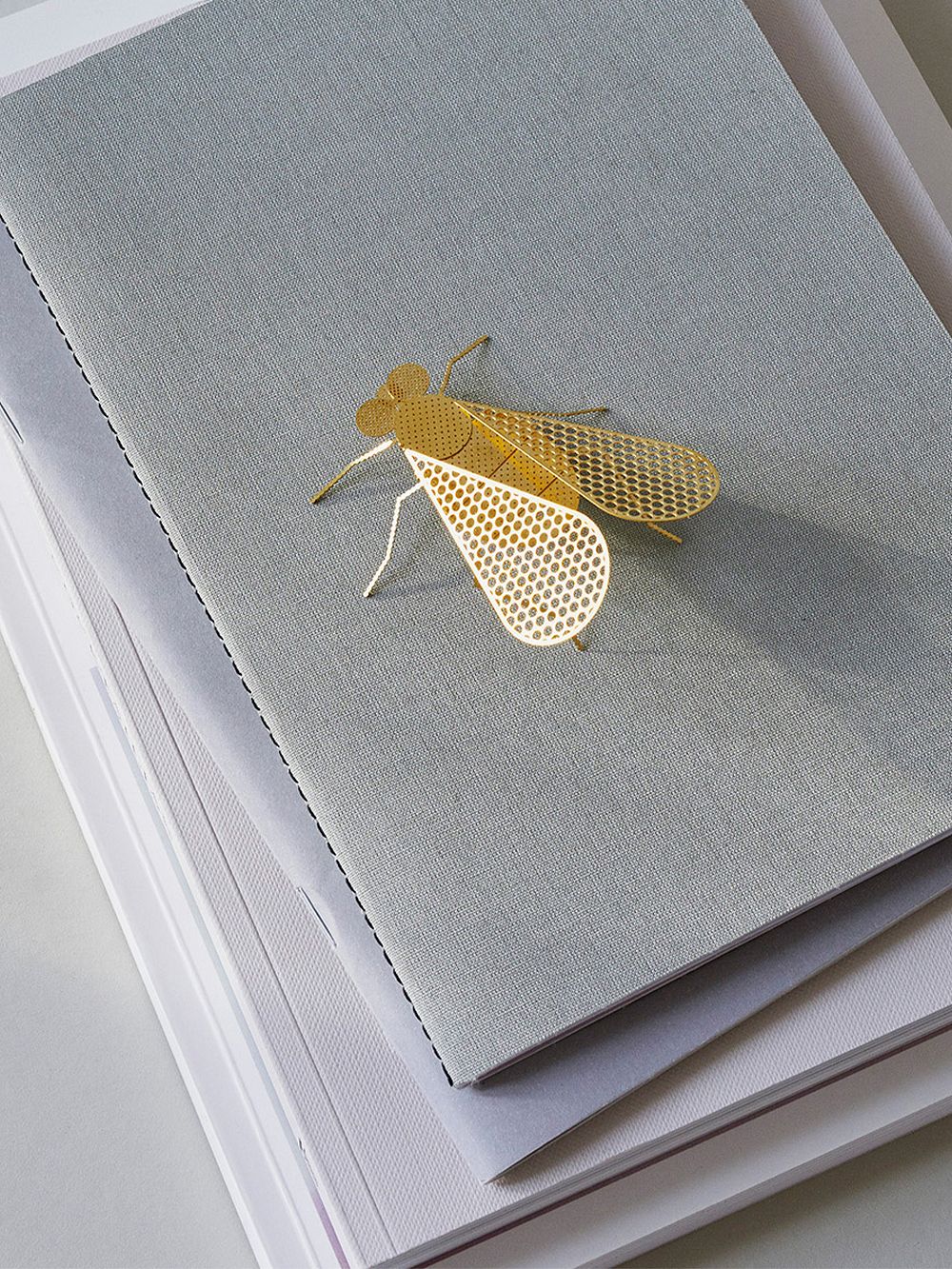 Cheerful companion
Finnish Design Shop's brand newcomer, Fundamental Berlin, presents fun Flatmates ornaments that will put a big smile on the gift recipient's face. Made from shiny brass, the shimmering figures resemble flies, bedbugs, or centipedes and can be held on a table or shelf. There is also a discreet hook on the back of the insect so you can place it on the wall. Flatmates are made by disabled people in a social workshop in Berlin.
• Flatmates ornament by Fundamental Berlin >
• All decorative objects >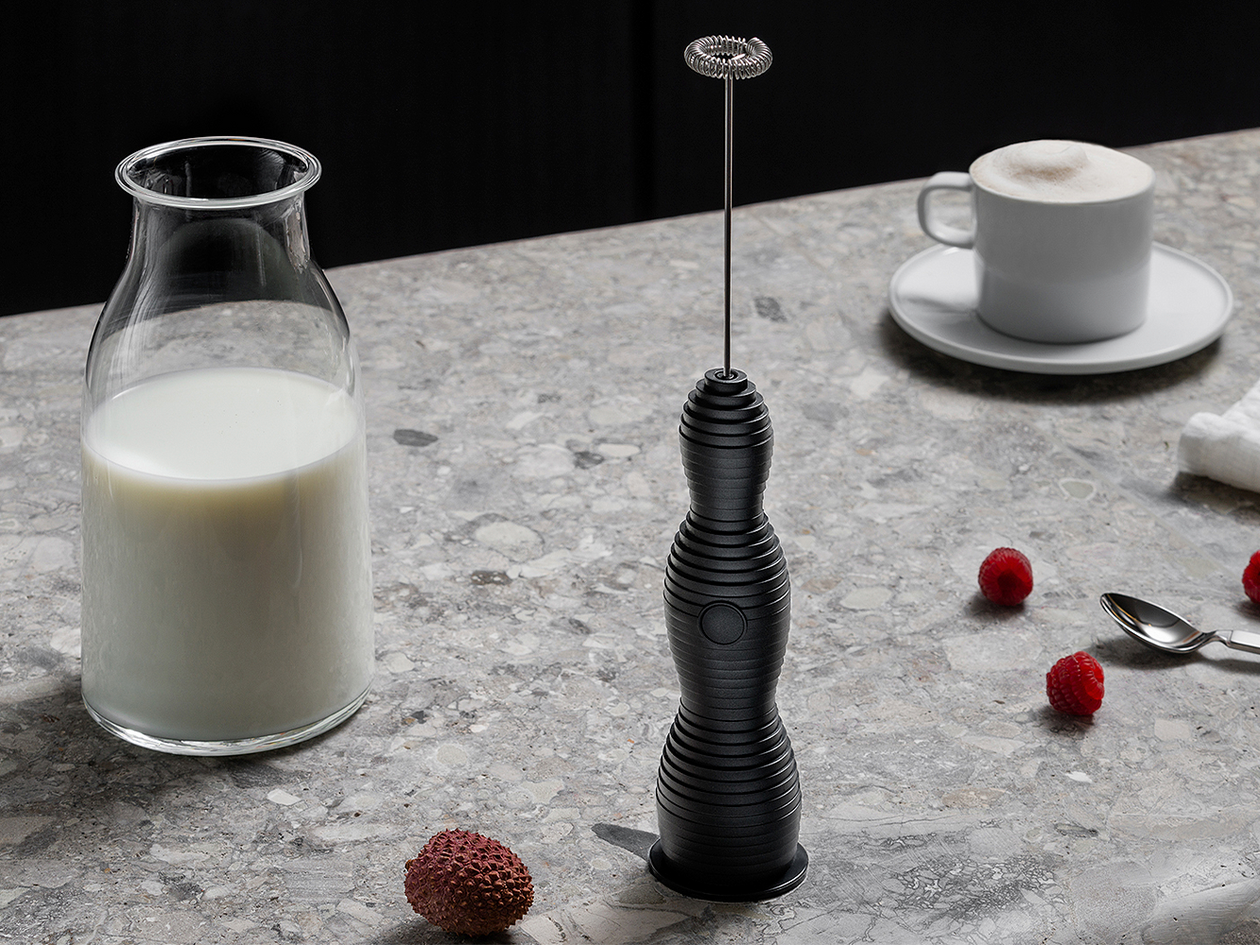 Level up your coffee game
Is there anything better than drinking your coffee with frothed milk, just like they serve it in a coffee shop? Whether your choice of milk is traditional or plant-based, Alessi's Pulcina milk frother turns it wonderfully fluffy. Best of all, the aesthetic milk frother never needs a battery change, as it can be charged using a USB-C cable.
• Pulcina milk frother by Alessi >
• All coffee & tea >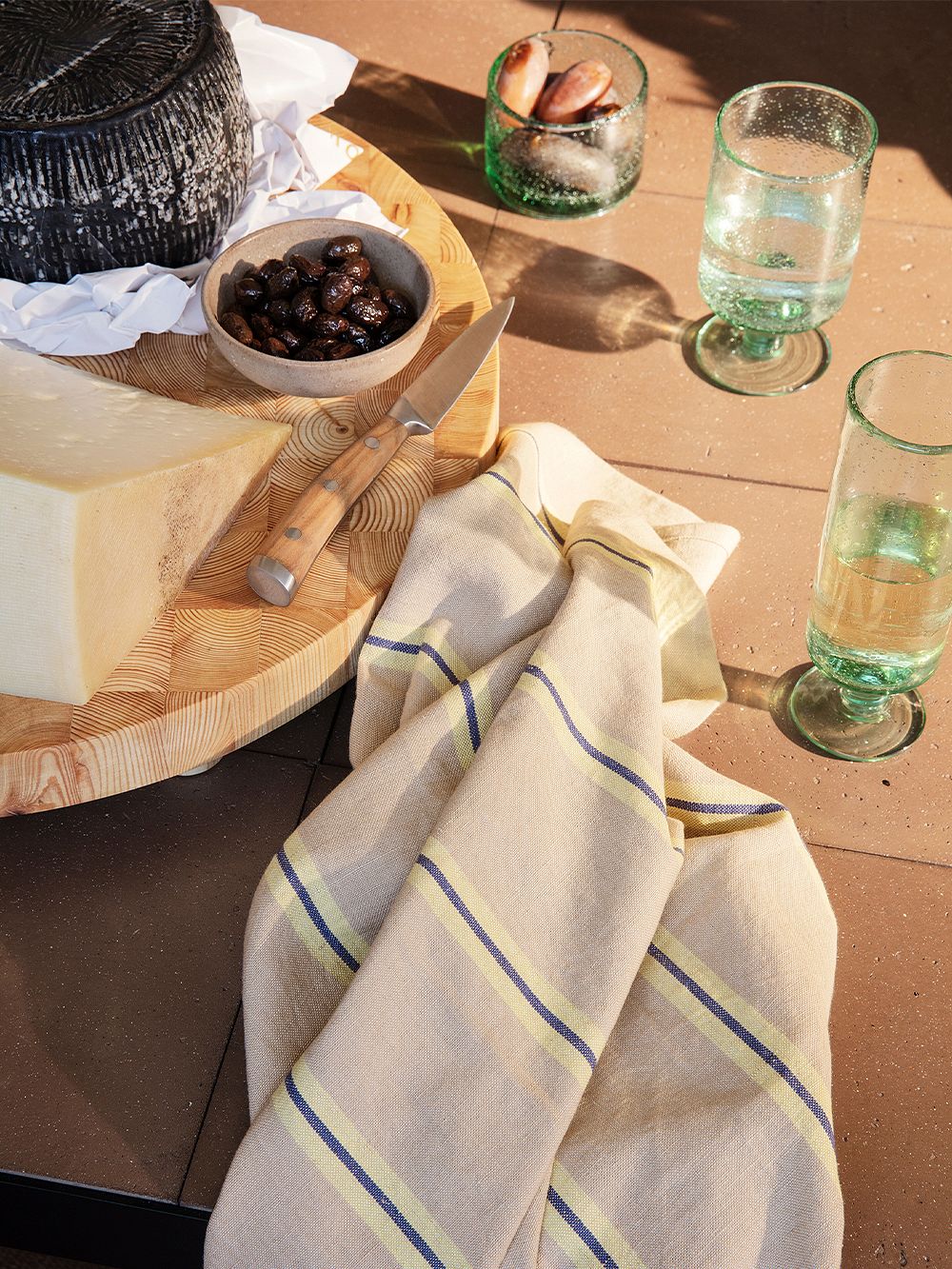 A must-have for every home chef
Ferm LIVING's Hale tea towels are reliable partners in the kitchen. Made of a high-quality cotton-linen blend, these tea towels offer an optimal absorption and are perfect for drying dishes and hands – or for covering that batch of bread dough left to rise. The beautiful colors bring a fresh, modern twist to traditional home textiles. Find your favorite shade from the many interesting combinations!
• Hale tea towel by ferm LIVING >
• All tea towels >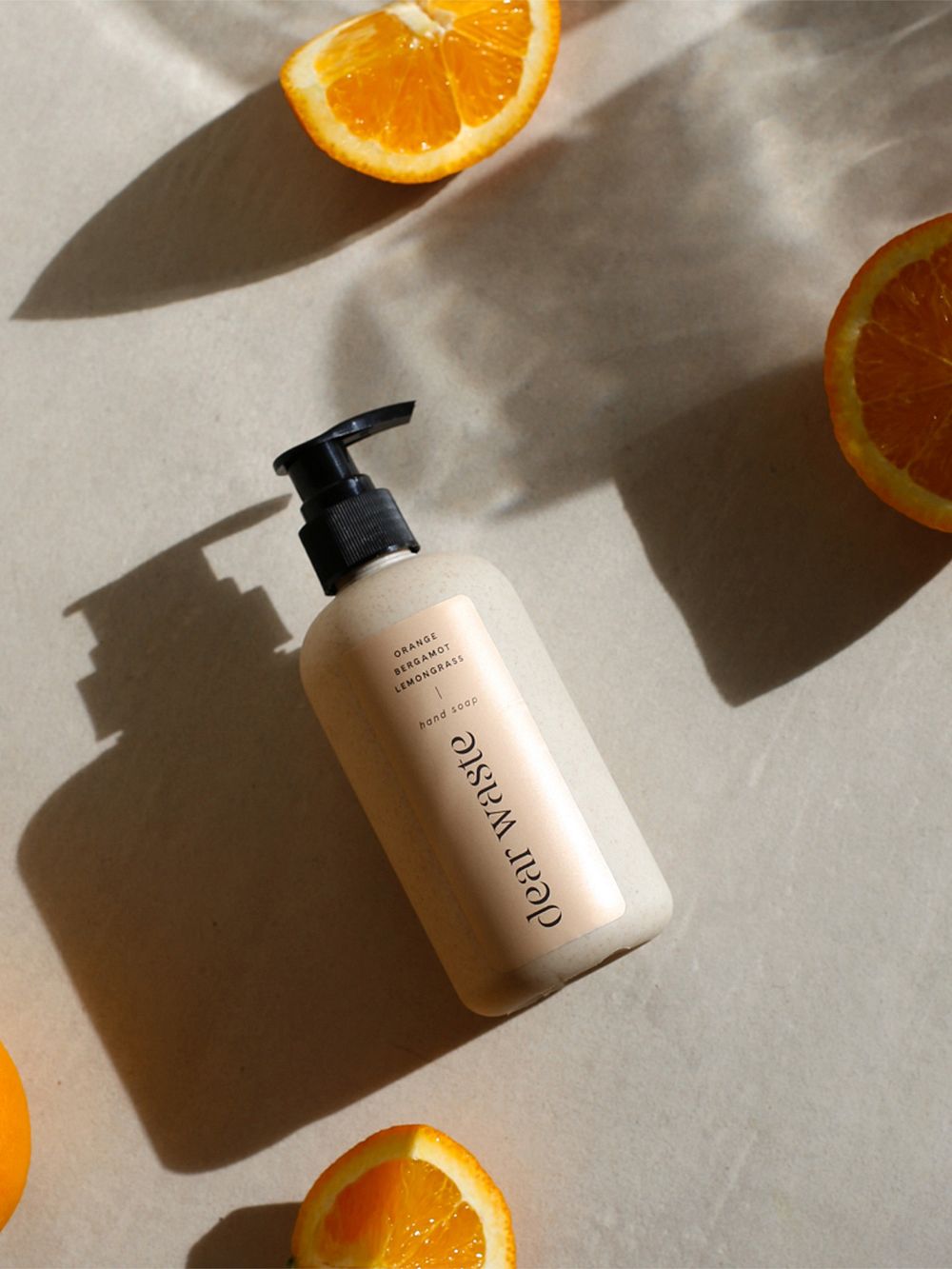 Scent of citrus
The Finnish brand Dear Waste offers gentle, pampering, and organic products for everyday life. The charming hand soap effectively cleans and freshens hands without toxic chemicals and spoils with the scent of juicy orange, lemongrass, and bergamot – which, by the way, come from leftover fruit from the juicing industry. It's a pleasure to refill a beautiful bottle over and over again!
• Hand soap by Dear Waste >
• All soaps >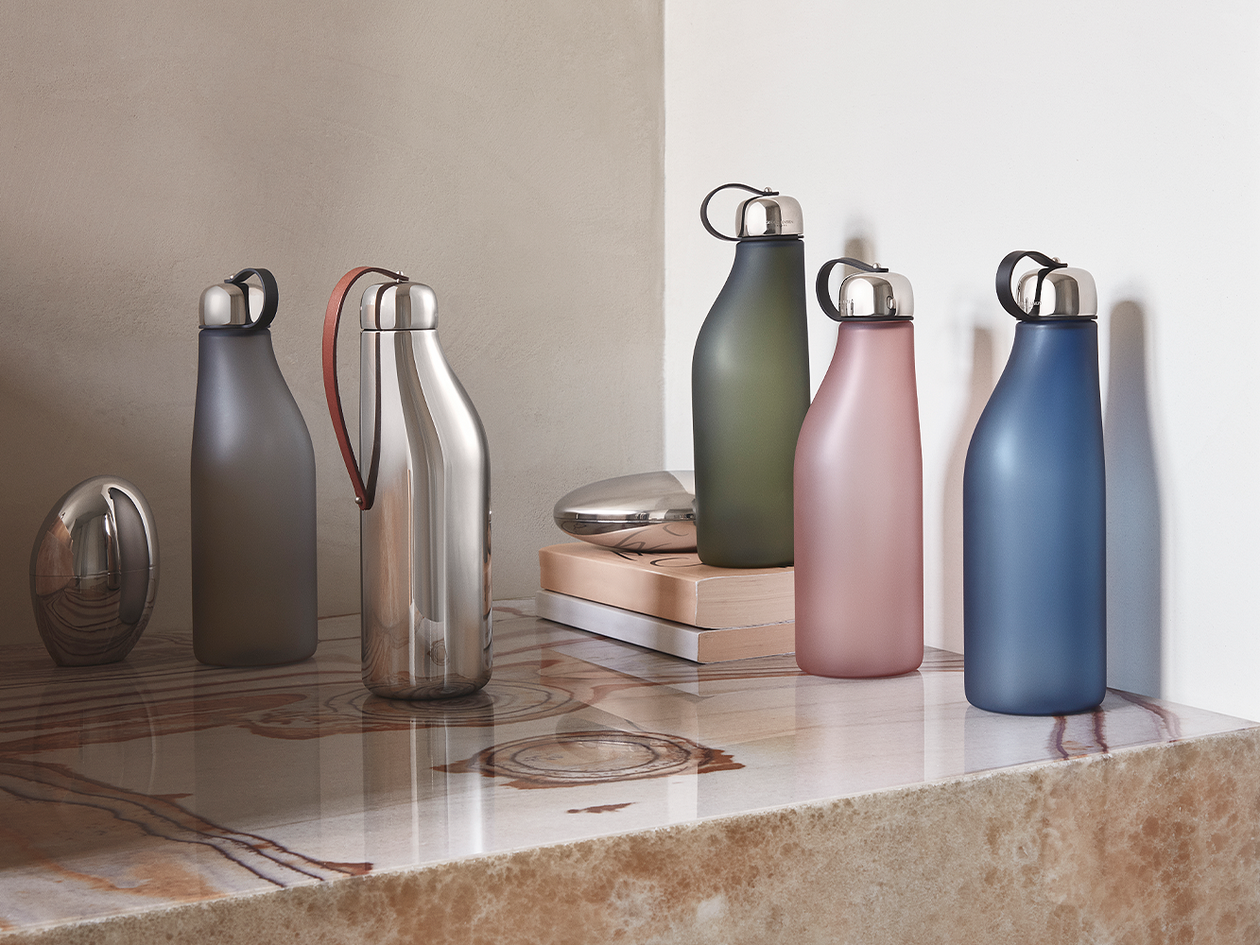 On the go
A long-lasting design water bottle motivates you to sip enough water throughout the day. You can grab the thirst quencher for sports, hobbies, the workplace, and school. Georg Jensen's Sky water bottles delight with their appearance in the hustle and bustle of everyday life. The asymmetric shape of the bottle creates a unique silhouette but also offers a better grip. So the only question is: which of the delicious shades will you choose?
• Sky water bottle by Georg Jensen >
• All drinking bottles >
See also:
• More design gifts under 50 euros >
• Holiday gift ideas at Finnish Design Shop >
Text: Sarianna Määttänen Images: Manufacturers