Finnish Design Shop's showroom team picks the most interesting products and interior design trends every month. In July, interior designer Riikka Soini-Ferraguto focuses on timeless and beautifully aging design classics, textile care and skincare as well as picking something pretty for a vase.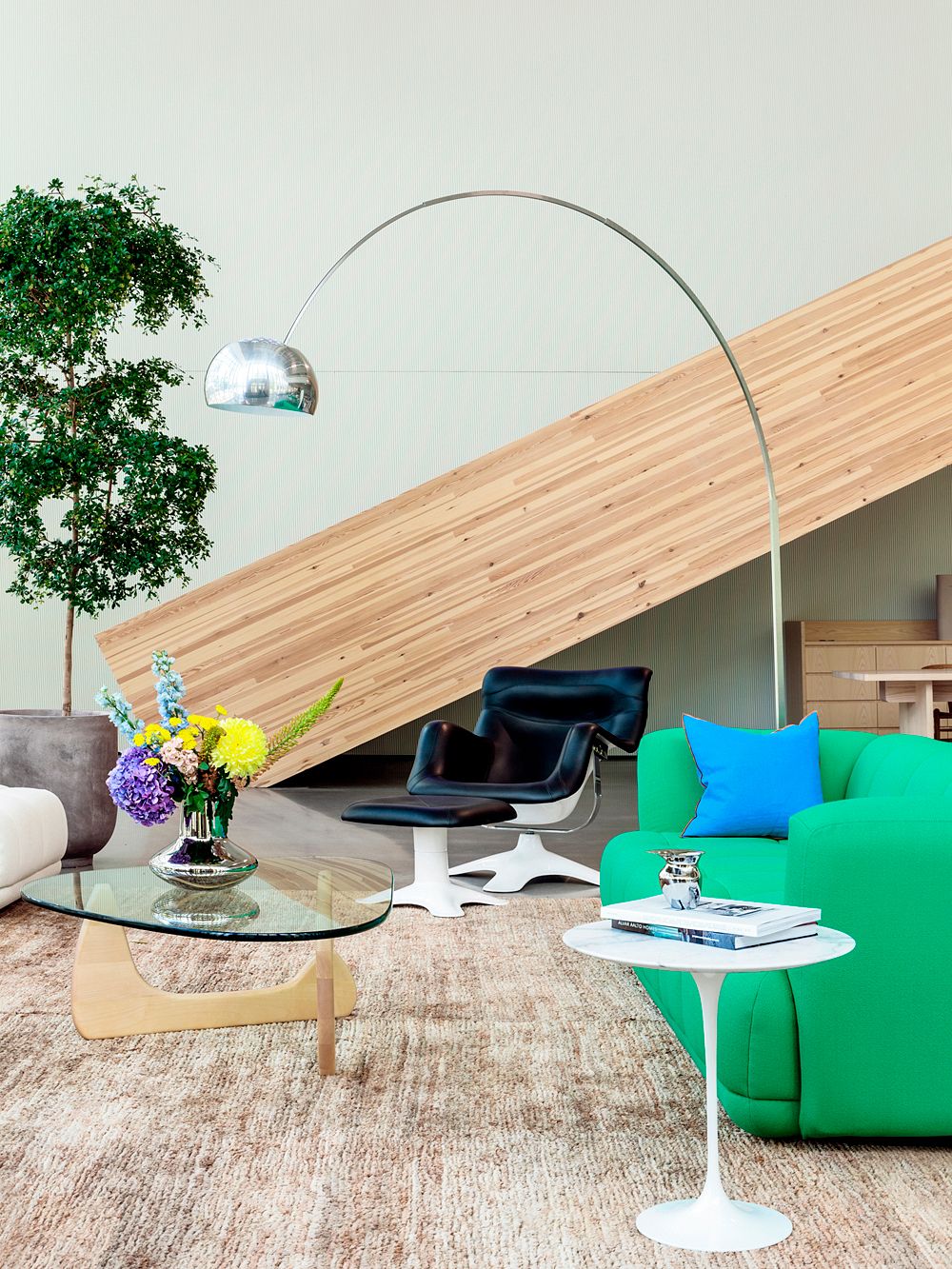 "EVERYONE DECORATES THEIR HOME in their own way and according to their own preferences, but few people want to end up in a situation where they have to constantly update their decor just because it feels outdated. Working at the showroom, I spend my days surrounded by products designed in different decades and can't help but wonder how fresh some design classics look among their younger counterparts. A classic product is for the long term, and you rarely regret investing in one even years later.
How to spot a classic that stands the test of time? Often there is something innovative, unique, distinctive and memorable about the design. The materials have been selected carefully and the details and structure are carefully thought out. High-quality products can be repaired, for example, by replacing the upholstery of a piece furniture or by buying a new glass shade for a lamp if the original breaks. Of course, classics also become worn, but they do so in style. With good care, they can delight you for decades. A classic is always trendy, but a trendy product is rarely a classic."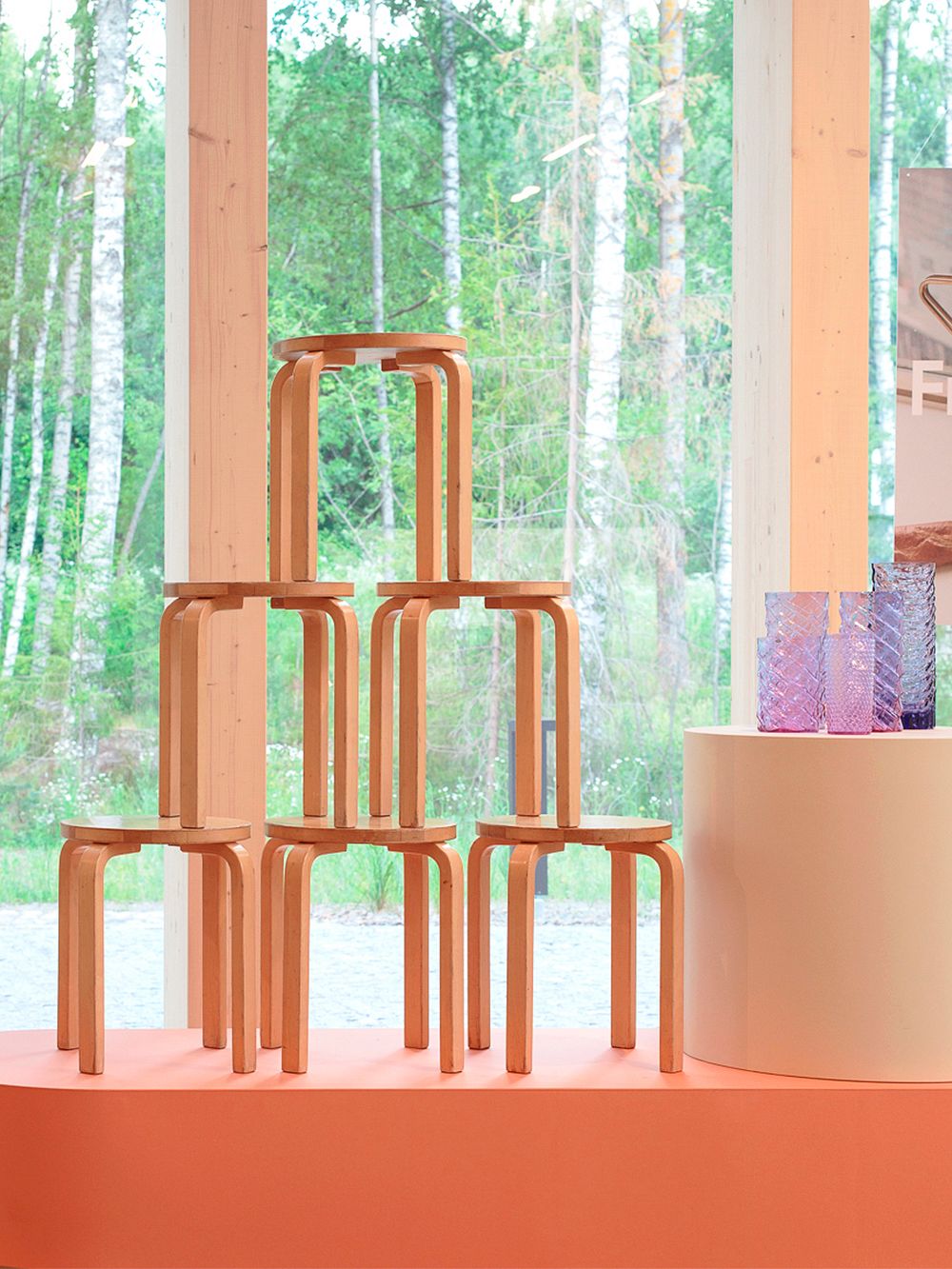 Old over new
Artek's Stool 60, designed by Alvar Aalto in 1933, is a true all-rounder that can be used as a seat as well as a table – and it works in any space. Vintage versions of the stool are popular among collectors, and no wonder: their patinated surface speaks to the viewer and tells a wordless story about the homes and users they have encountered over the years.
Through Franckly, Finnish Design Shop's marketplace for pre-owned design, we got a batch of older four-legged E60 stools for the showroom. Among them, a few lucky ones can find their own vintage gem, patinated yet full of life.
• Artek E60 stool >
• All Artek designs >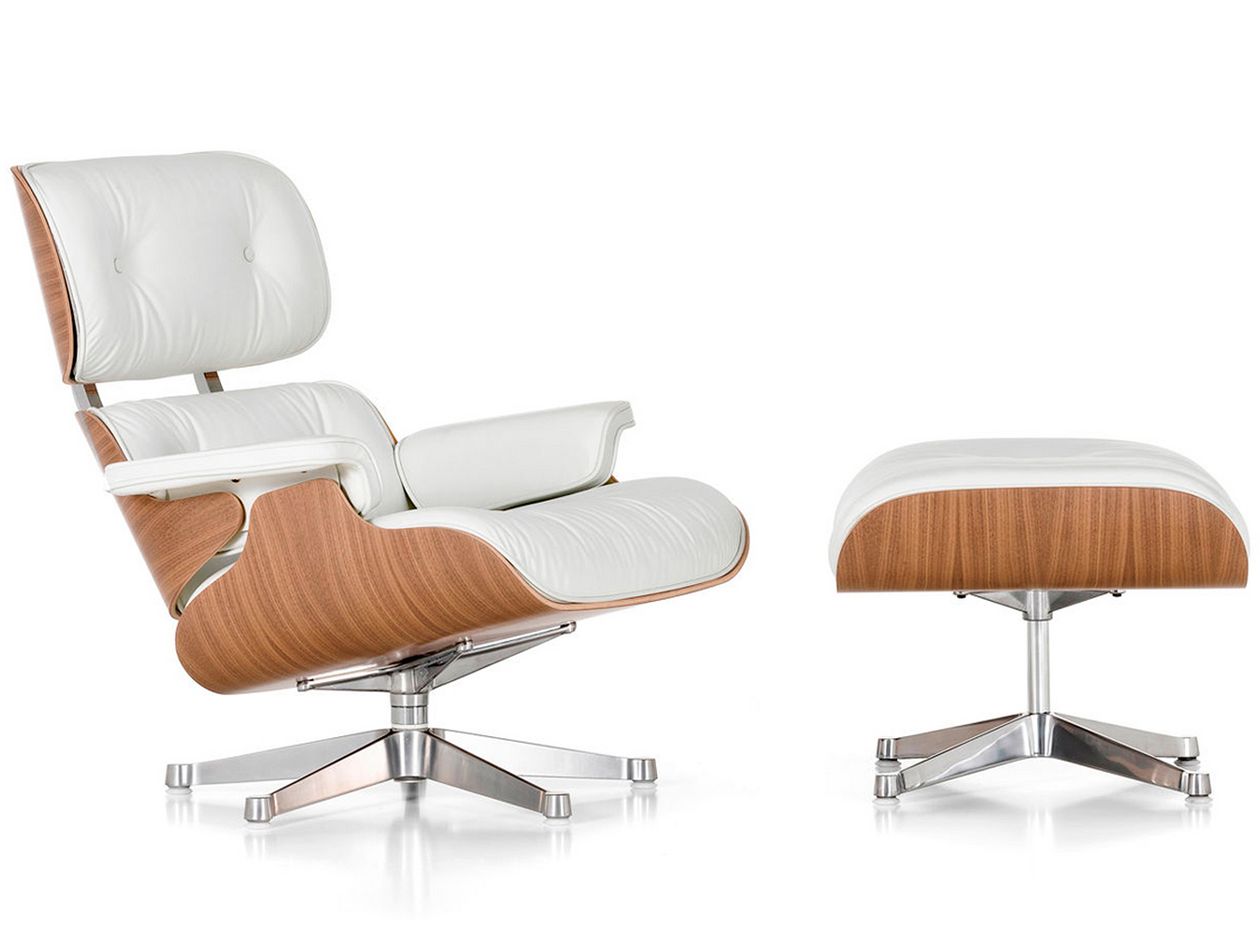 Color matters
Already one impressive design product makes the home look more interesting without screaming for attention. Vitra's iconic Eames Lounge Chair from 1956 must be one of the most famous and coveted club chairs. The chair is available in various upholstery and frame materials, and nowadays it is also manufactured in a size slightly larger than the original to better meet the needs of modern people.
White leather upholstery makes the Eames lounge chair look light and fresh.
The Lounge Chair and matching ottoman on display at the showroom are upholstered with white leather, making the chair look light and fresh. The white version of the chair is perfect for a light-colored Scandinavian-style home that is still missing a comfortable and inviting lounge chair.
• Vitra Eames Lounge Chair >
• All armchairs and lounge chairs >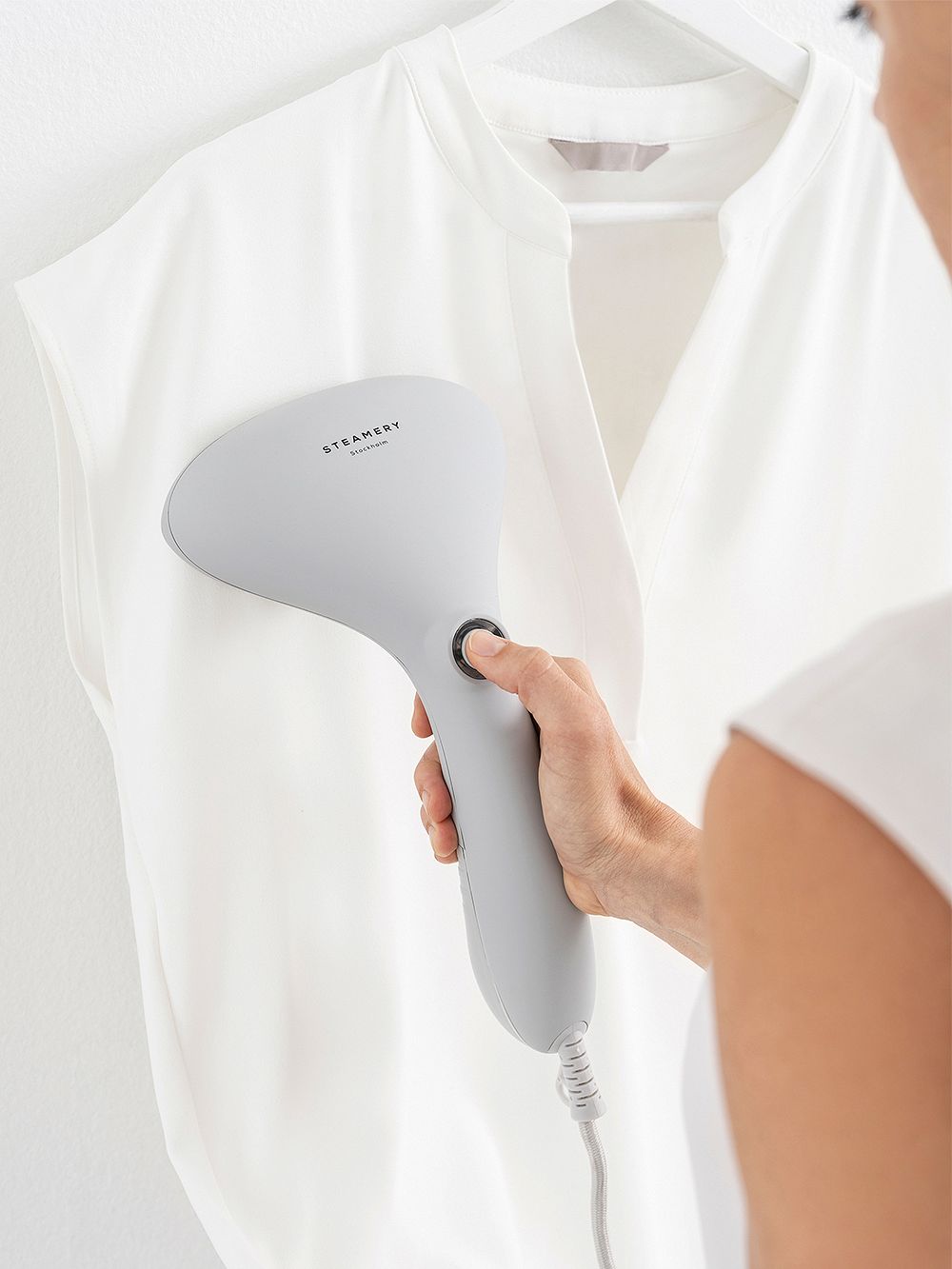 Maintain, care for and pamper
In summer, it's easy to neglect everyday routines as time is spent in the garden, on the beach, at the holiday home or on a trip. Sometimes, however, rain and thunder make people spend time indoors, which provides the perfect opportunity to maintain clothes or take a moment for personal pampering.
Swedish Steamery offers a comprehensive selection of various tools for textile care, such as steamers, fabric shavers and clothing brushes. Their stylish look makes textile care appealing.
Once your clothes and home textiles are tidy and fresh, you can concentrate on your own wellbeing for a moment. The collections of Danish Frama and Nuori include hand and body washes and body lotions that smell lovely, look sophisticated and add a touch of luxury to everyday life.
• All Steamery products >
• All garment care products >
• All hygiene and cosmetics >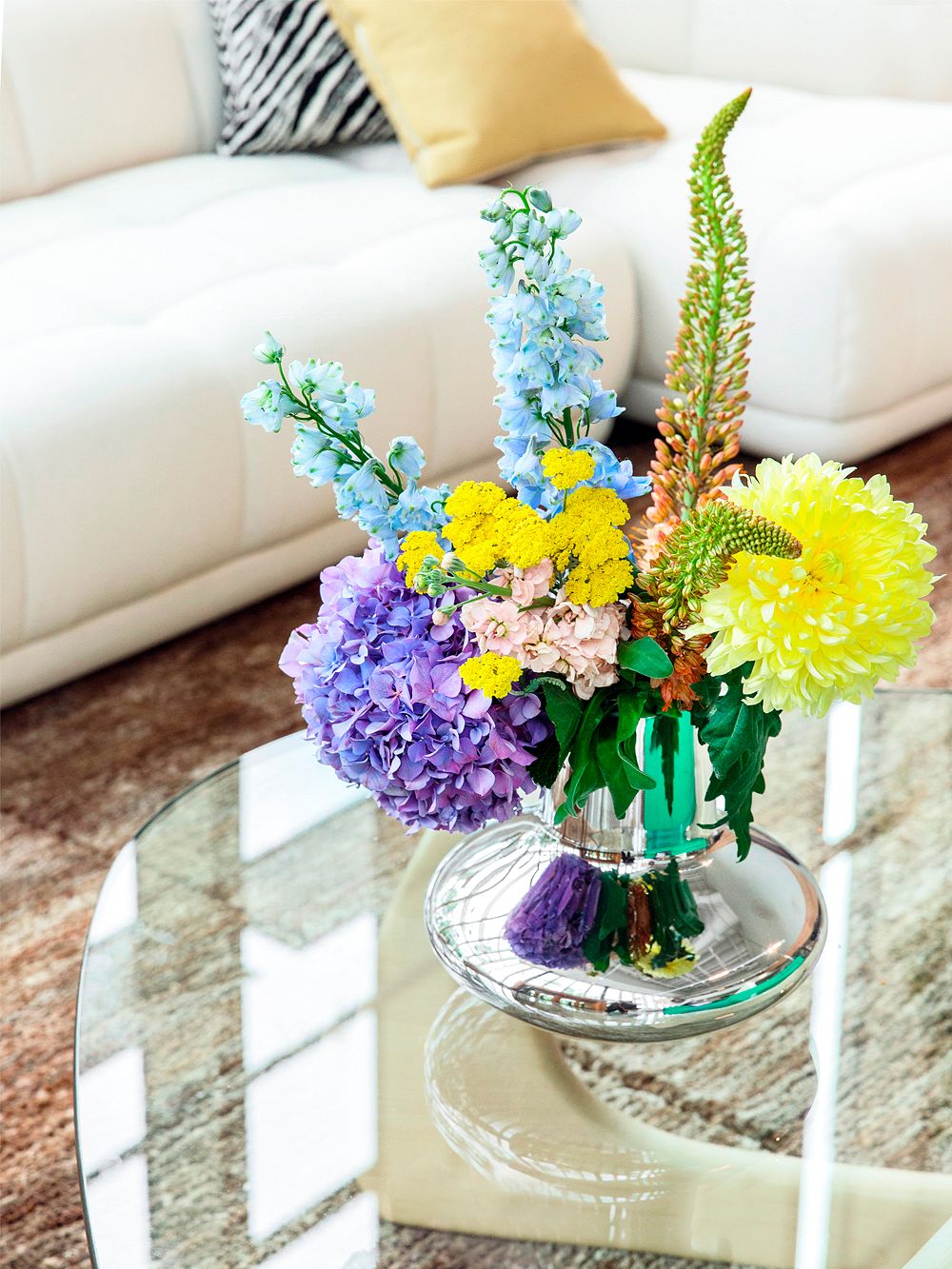 Decorative elements from nature
It's the time of year when there's no need to take a trip to the florist's if you're looking for something to brighten up your home with. Branches of various trees and bushes, as well as perennials from the flowerbed or wildflowers picked on the side of the road bring a piece of summer nature indoors. We warmly recommend picking a big bunch of lupines when you come across some. Picking lupines is also friendly to the environment, as it reduces the amount of seeding by the pretty yet problematic invasive species, thus preventing it from spreading.
A distinctive, impressive vase adds the finishing touch to the floral splendor. When the bouquet has volume and character, you can also play with the shape and size of the vase, as it doesn't have to be outshined by its content. A single branch, on the other hand, often looks best in a simple vase with a clear shape that further accentuates the elegance of the branch.
• Georg Jensen HK vase >
• All vases >
---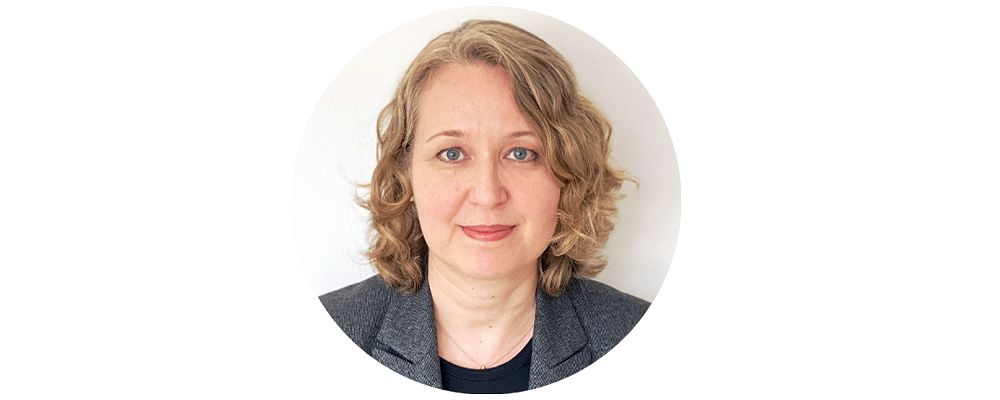 Interior designer Riikka Soini-Ferraguto, who works at Finnish Design Shop's showroom, appreciates functional and beautiful design and strives to make long-term choices. Natural materials and vintage finds give any space character and softness.
---
See also:
• Finnish Design Shop's Showroom >
Text: Riikka Soini-Ferraguto Photos: Finnish Design Shop and manufacturers