A New Year's Eve party is full of shining chrome, crystal and candles. Decorations highlighting Christmas have been taken away, but the spirit of the holidays is still allowed to show. We picked a few ideas for the home and the festive dinner table for New Year.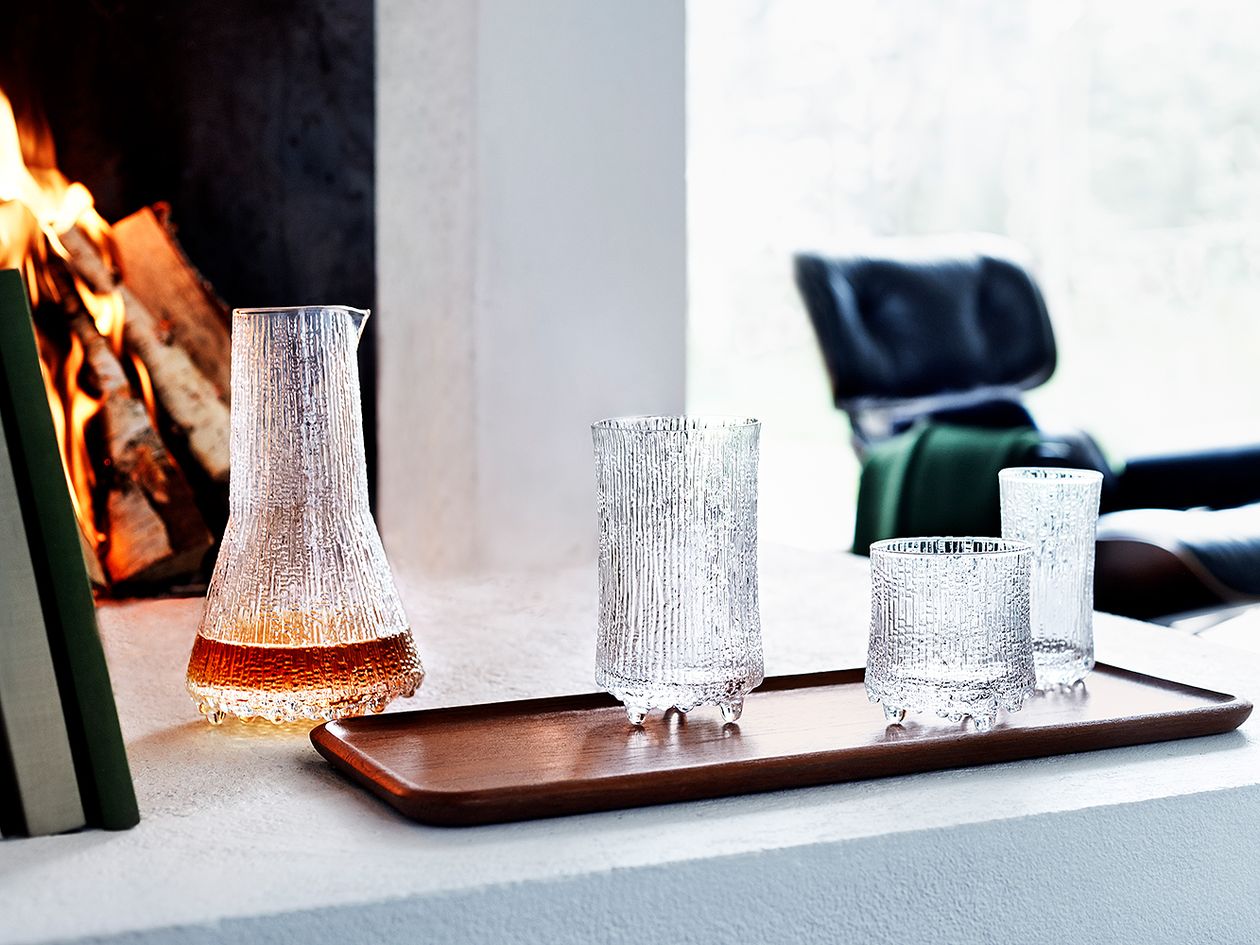 Guaranteed style
Iittala's popular Ultima Thule series is a guaranteed eye-catcher at a party. Designed by Tapio Wirkkala in 1968, this classic is more topical now than it has been for a long while. The glasses provide a solution for all sorts of serving issues, and the products in the collection function beautifully both as a large group and mixed with simpler tableware.
• Iittala Ultima Thule pitcher >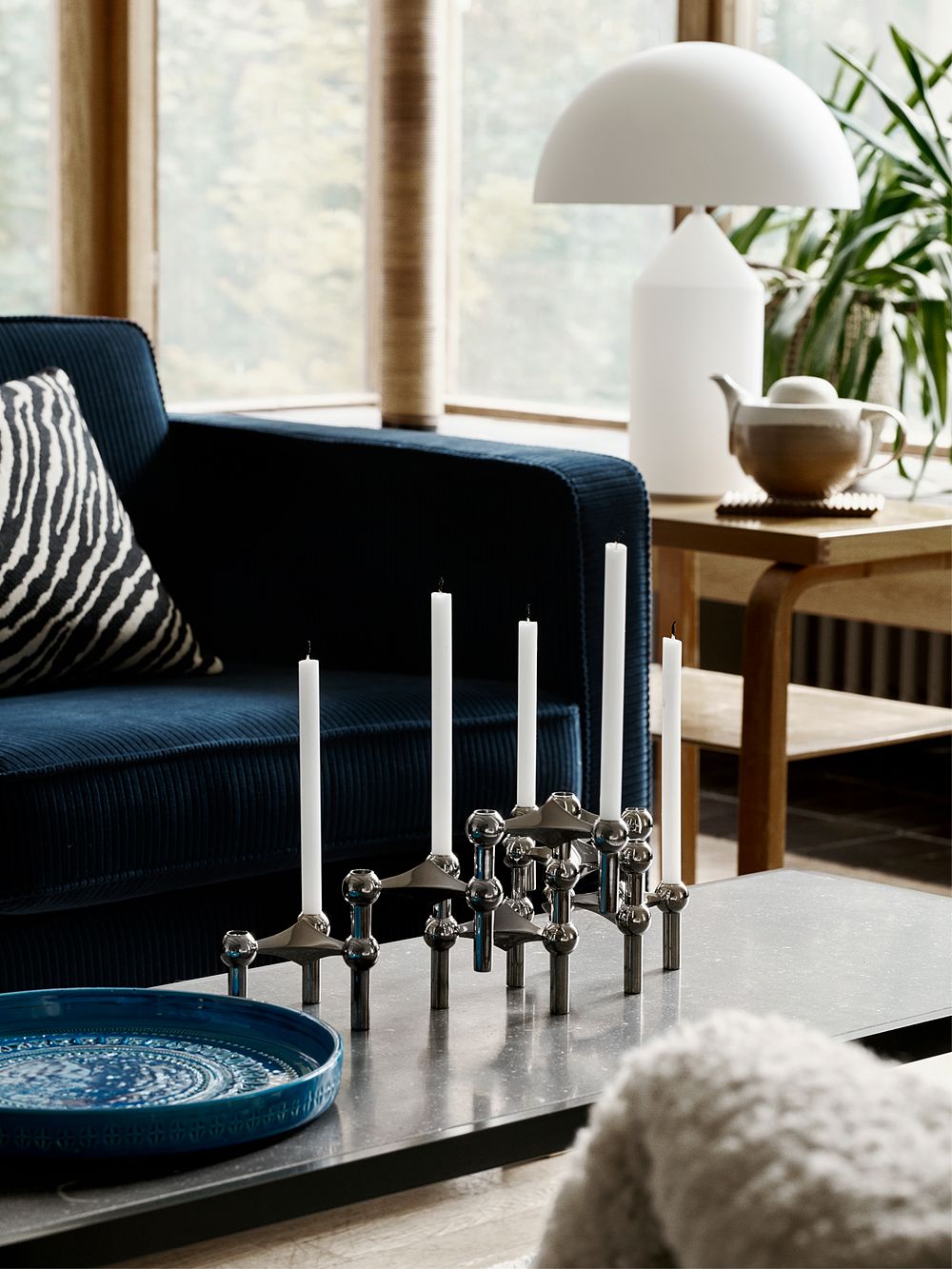 Cool hues
Cool hues are perfect for the home at New Year. Artek's classic woolen Zebra cushion cover brings the interior a fresh, graphical atmosphere, while STOFF Copenhagen's individual Nagel candleholders can be arranged into an impressive group or beautiful individual candelabra – both options are a beautiful fit for a wintery home.
• Artek Zebra cushion cover >
• STOFF Copenhagen Nagel candleholder >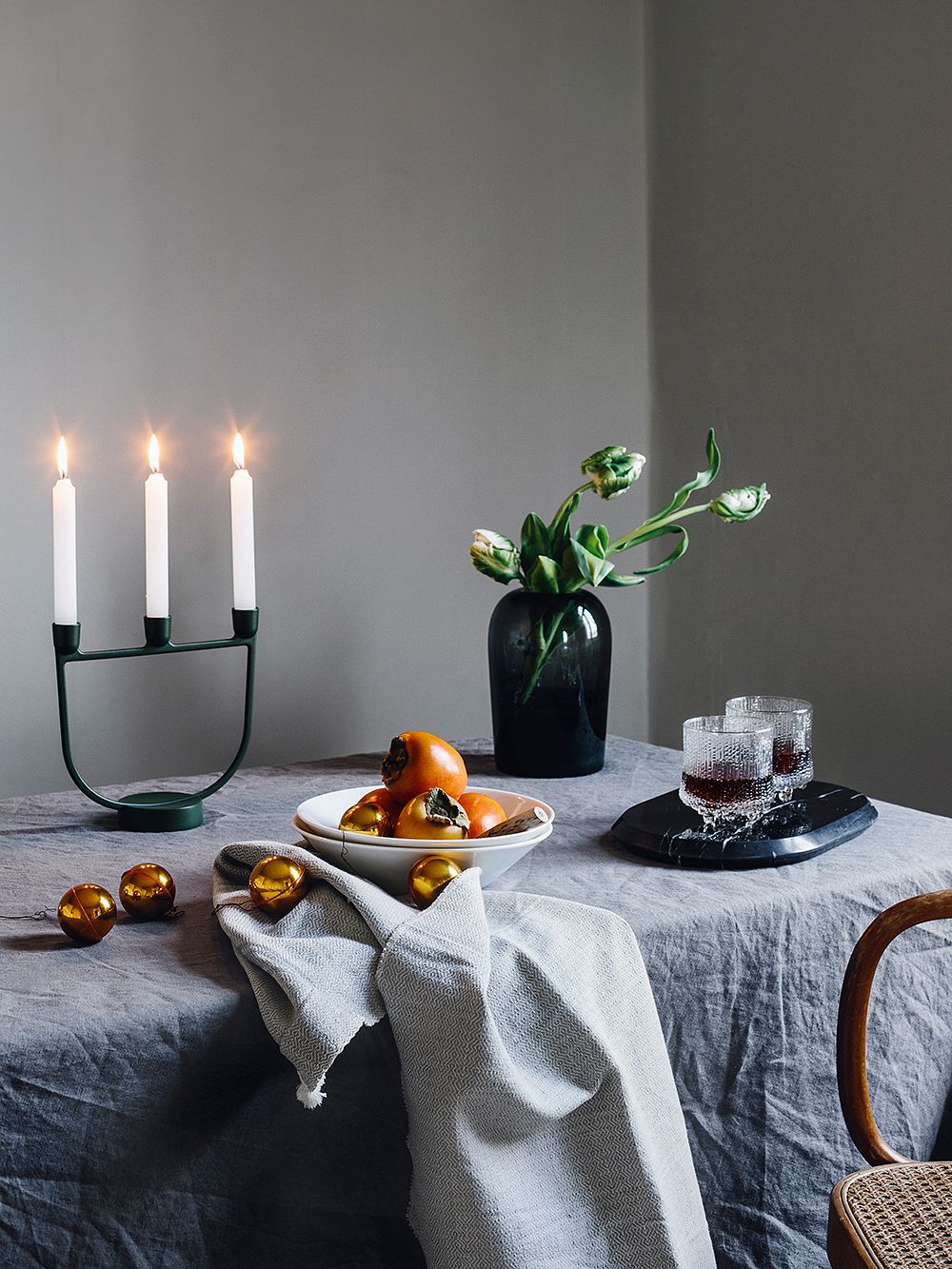 Fresh flowers in a vase
Atmospheric Christmas flower arrangements give way to fresh and simpler versions. A minimalist vase emphasizes the beauty of the flowers. Menu's Troll vases are elegantly rounded in shape, and colored glass nicely conceals the flower stems from view. Even when empty, this sculpture-like vase works well as part of different settings.
• Menu Troll vase >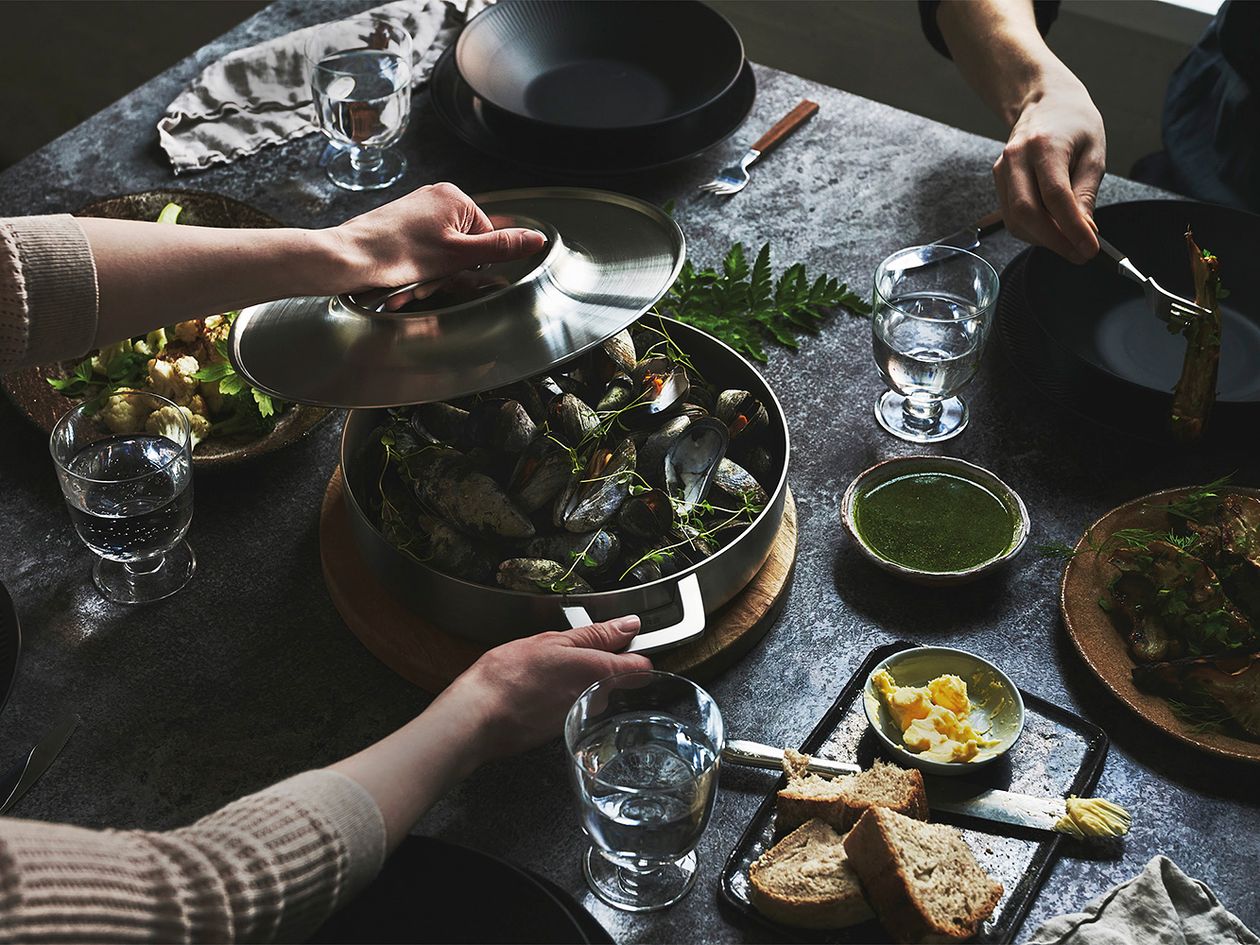 From the stove to the festive table
The Norden Steel roasting dish by Fiskars is handy for cooking mussels as well as casseroles that are simmered on the stove for a long time. It can be taken straight from the stove to the table; this beautiful pan looks good enough also as the centerpiece of the festive table. Its multi-layered structure and thick bottom help heat up the food evenly, and the non-stick coating makes it more comfortable to use.
• Fiskars Norden Steel roasting dish >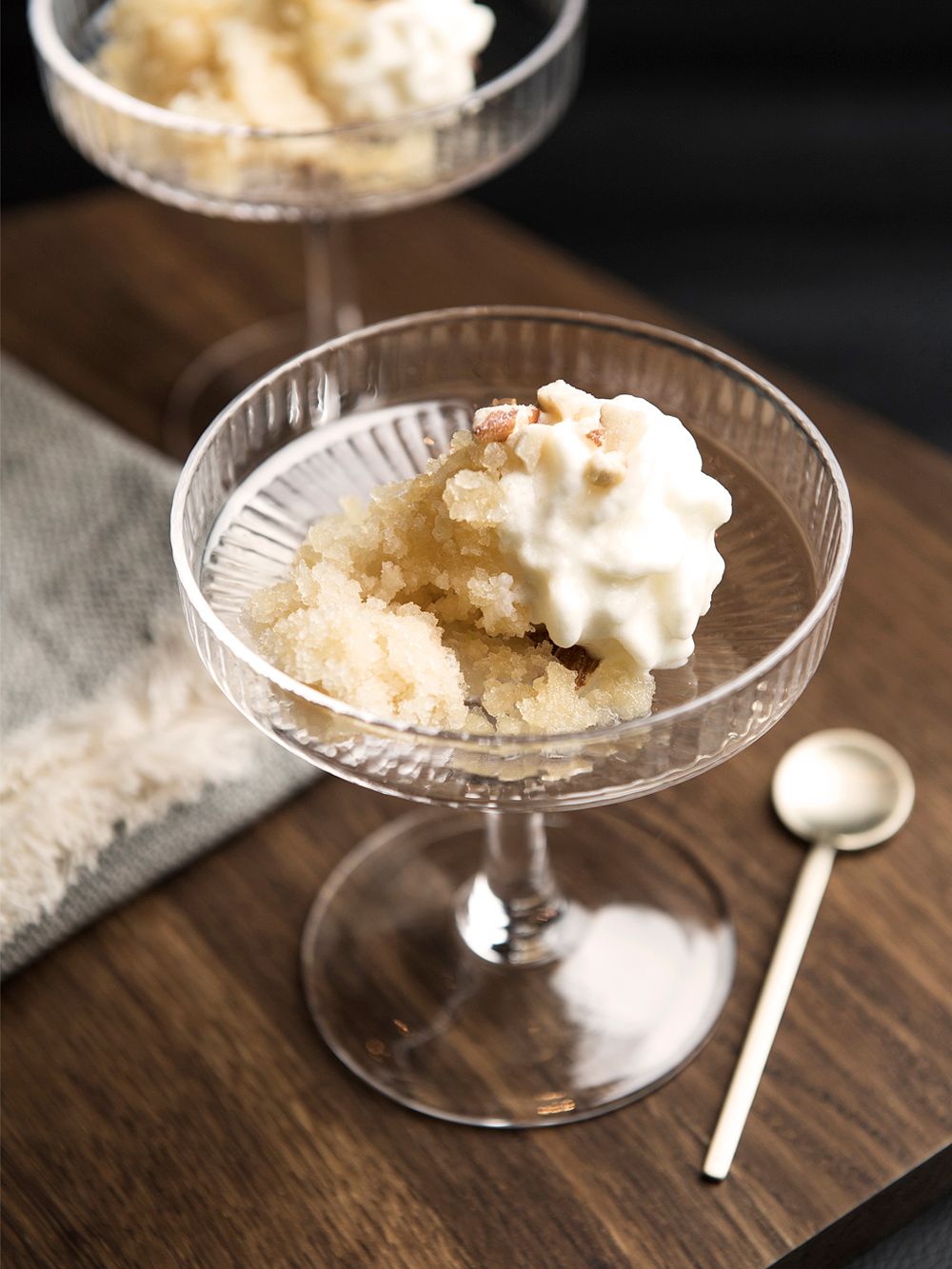 Finish in style
In addition to their actual use, the Ripple champagne saucers by Ferm Living also function excellently as dessert bowls. The surface of the elegant mouth-blown glass is decorated with a beautiful ripple-like pattern. These unique, machine-washable glasses are a stylish finish for a feast and bring a festive atmosphere to the serving of desserts as well as sparkling drinks.
• Ferm Living Ripple champagne saucers >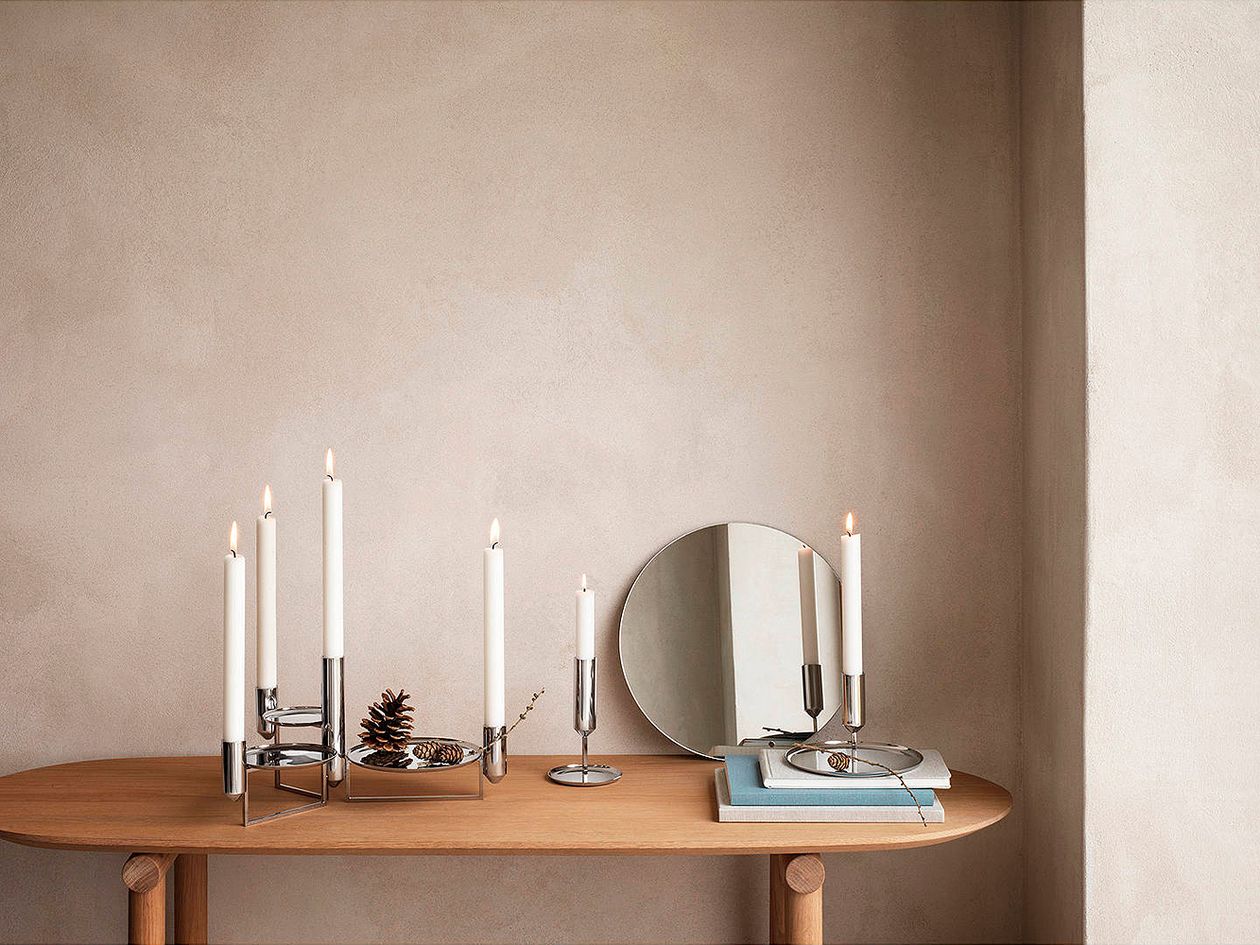 Shining steel
The timeless Tunes candleholders are made of mirror-polished steel that beautifully reflects the light around it. There are both candlesticks and an impressive candelabrum, all designed for slender candles. The series is made by the Danish manufacturer Georg Jensen and has been designed by Monica Förster from Sweden.
• Georg Jensen Tunes candleholder >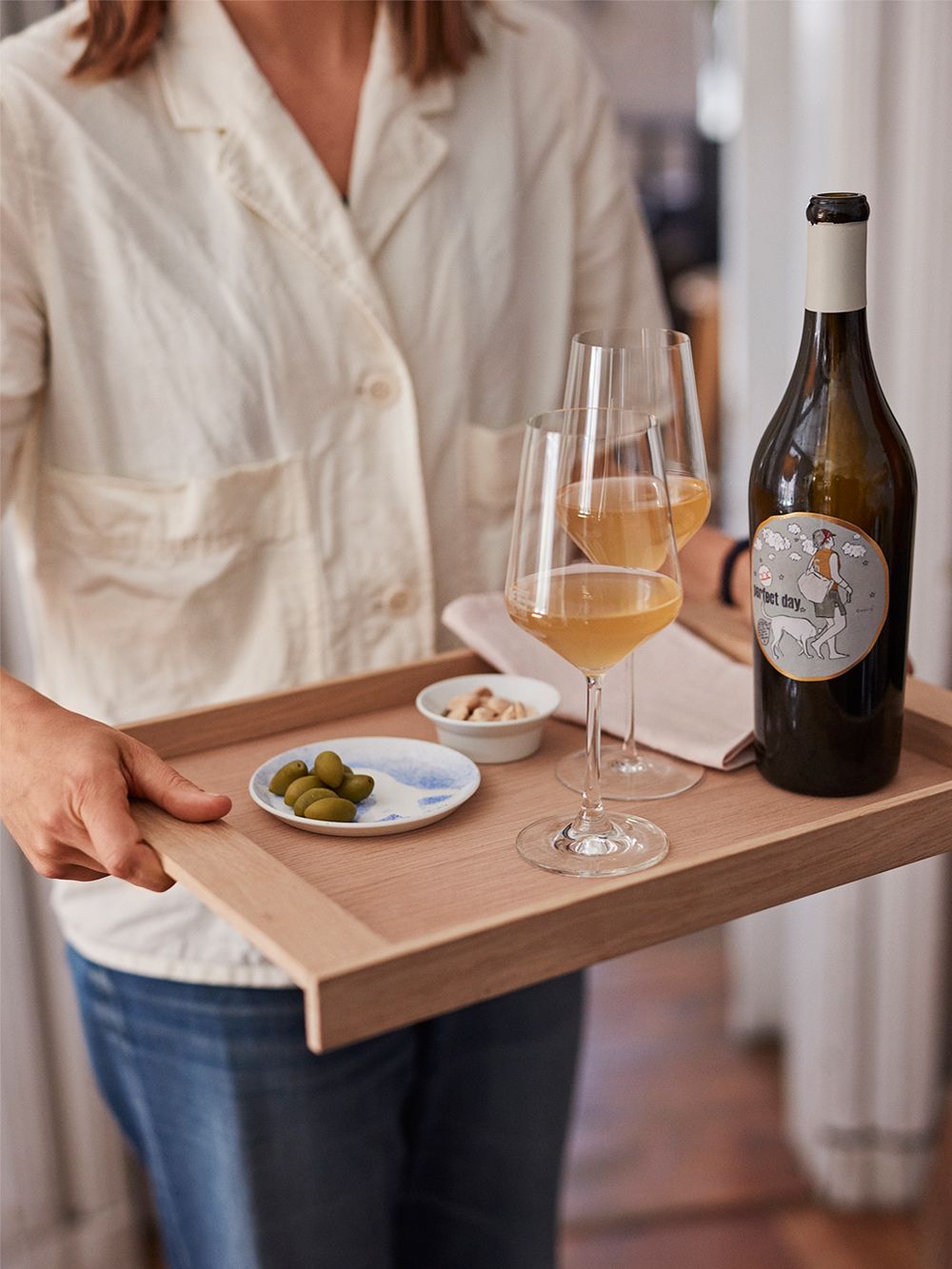 For the first morning of the year
The No. 10 tray by Skagerak functions beautifully in table settings and arrangements and also as a breakfast tray. This flexible product will undoubtedly have use outside festive catering as well. The clean, minimalistic design in oak is by the Japanese designer Teruhiro Yanagihara.
Text: Maija Rasila Photos: Suvi Kesäläinen and manufacturers