The dark evenings and slowly emerging mornings of December are the high season of hot drinks. Brighten the everyday winter gloom with beautiful, high-quality tableware, which also makes a lovely gift for coffee connoisseurs and tea lovers.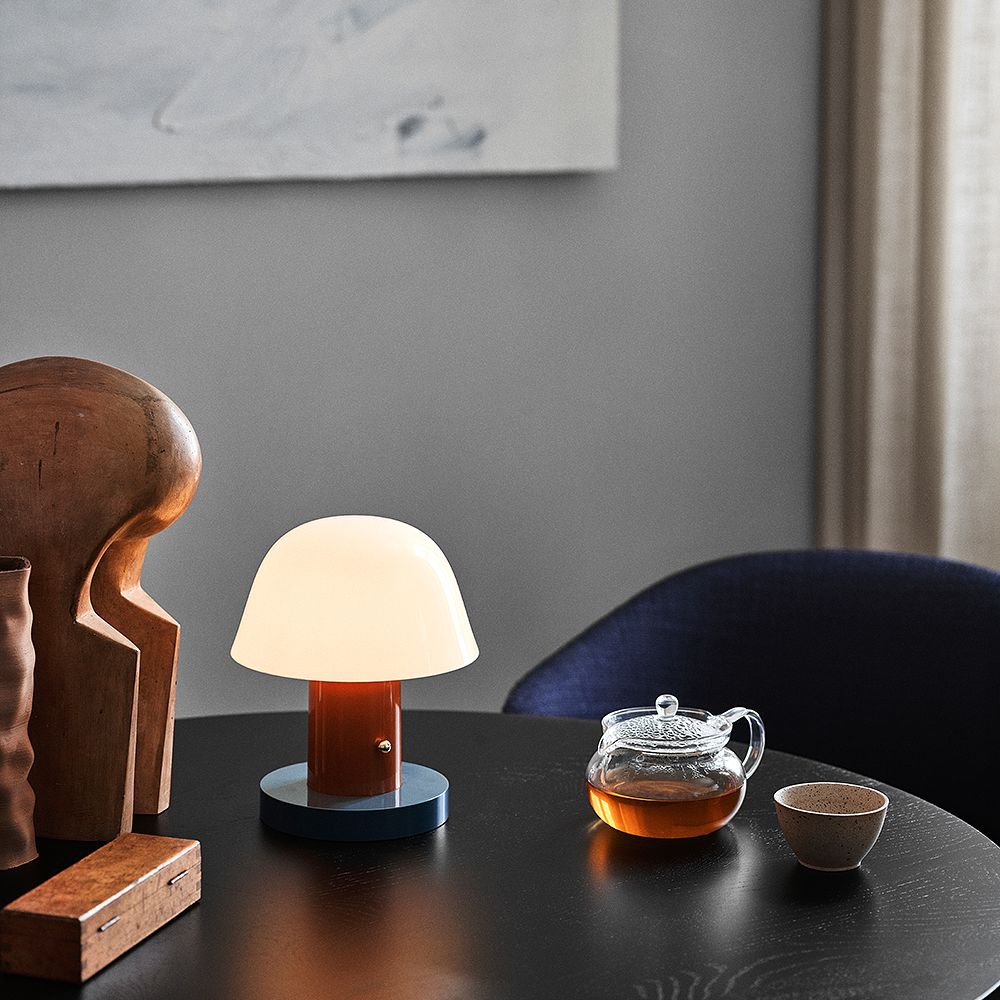 For lovers of tea and aesthetics
The ChaCha Kyusu Maru teapot by Hario is a delight for every tea enthusiast. Made of clear, heatproof glass, the teapot allows you to watch the dance of the tealeaves while brewing your cup. The teapot is equipped with a large infuser that makes it well suited for small and fine leaves, too. &Tradition's Setago table lamp adds warm ambience to the tea table.
• Hario ChaCha Kyusu Mari teapot >
• &Tradition Setago table lamp >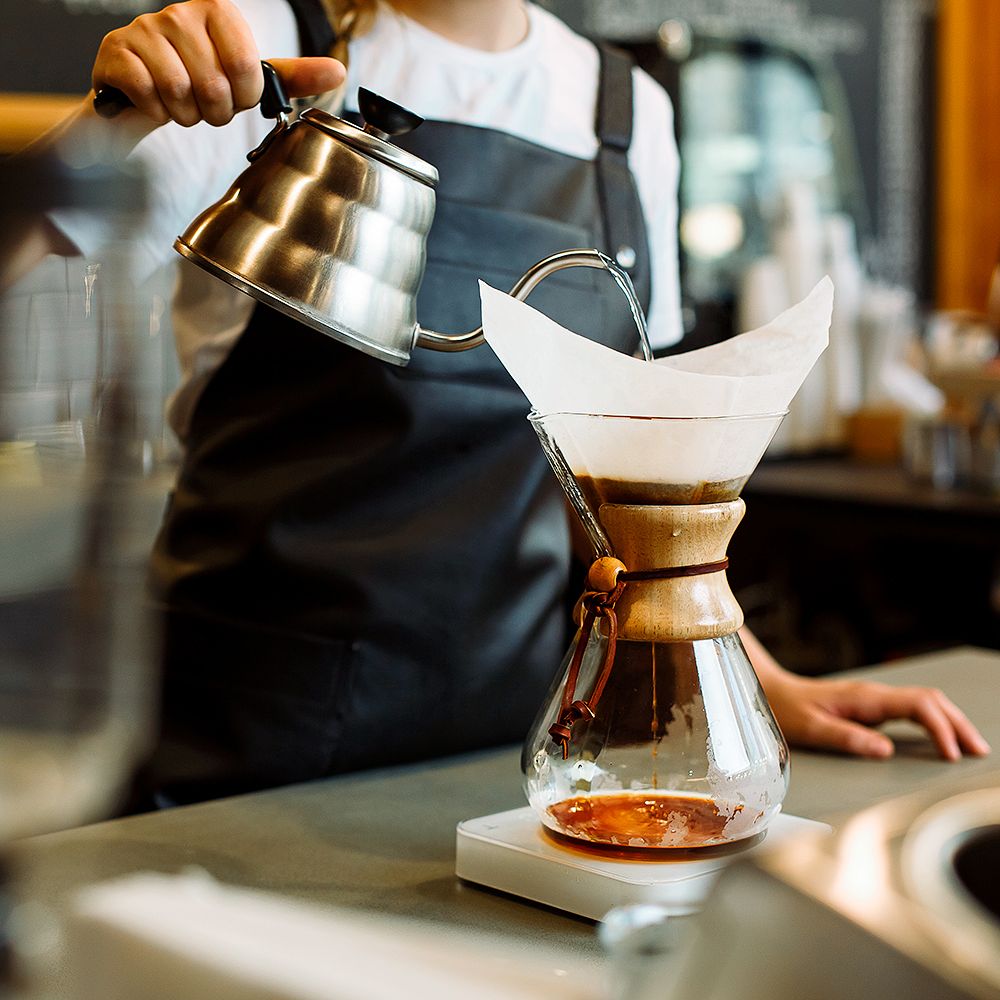 A favorite among coffee connoisseurs
The Chemex Classic coffee maker is a 'must have' for coffee fans. This coffee maker's timeless, simple design was created in 1941 and features in the permanent exhibitions of establishments such as the Museum of Modern Art in New York. The dishwasher-safe coffee maker is ideal for minimalist kitchens and even summer cabins. Since it is not electrically powered, it is also a space-saver in small kitchens.
• Chemex Classic coffee maker >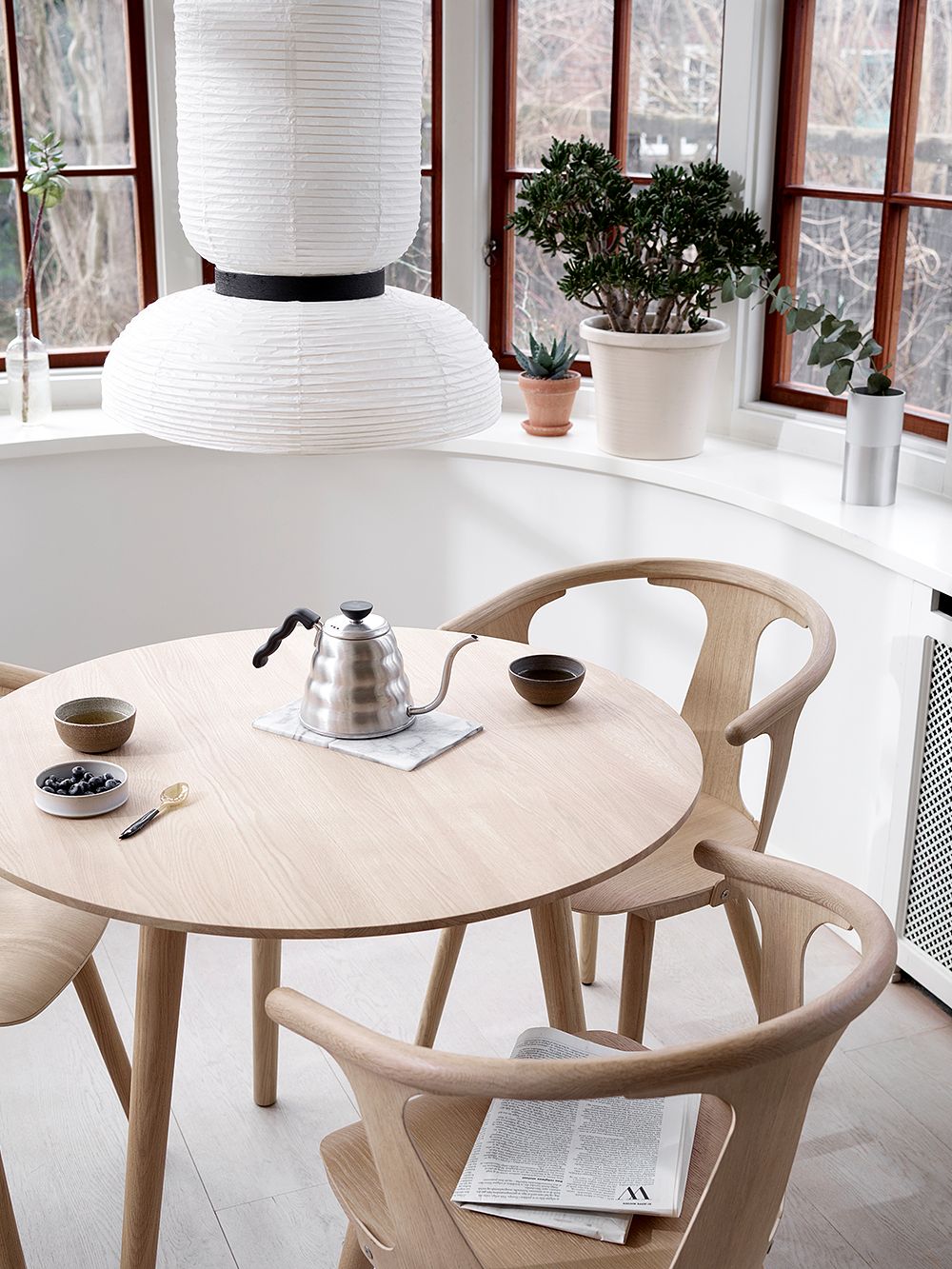 A prince among kettles
The Buono kettle by Hario is another kitchen product that has achieved classic status. The stainless-steel kettle, with its slender spout for easy and precise pouring, is suitable for all stoves. Design fans will be delighted by the kettle's simple and timeless form – there's no need to hide this kitchen appliance after use.
• Hario Buono kettle >
• &Tradition Formakami pendant light >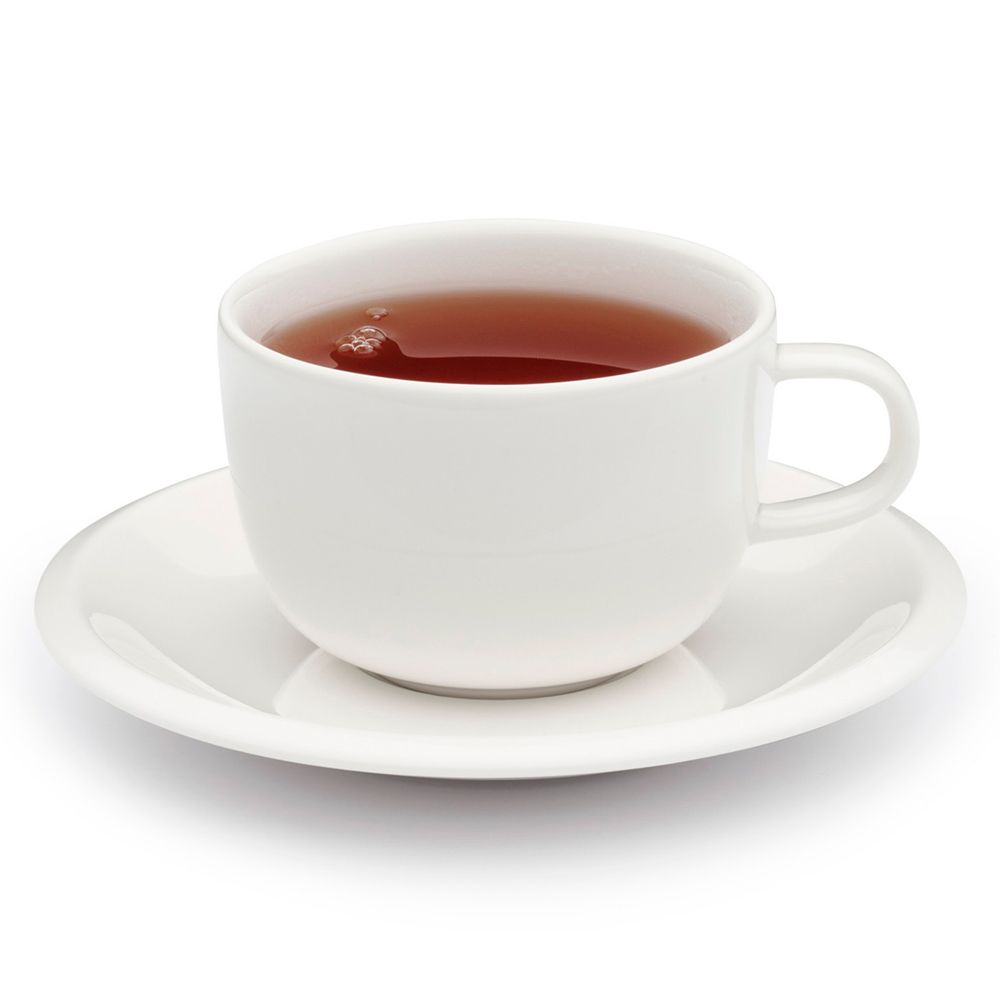 Traditional but modern
The sheer flexibility of Iittala's Raami dishware, one of the most fascinating new design collections, is a source of inspiration. The coffee cup and saucer beautifully represent the collection's timeless versatility: they are equally ideal for tea or coffee, or for festive or everyday table settings.
• Iittala Raami coffee cup and saucer >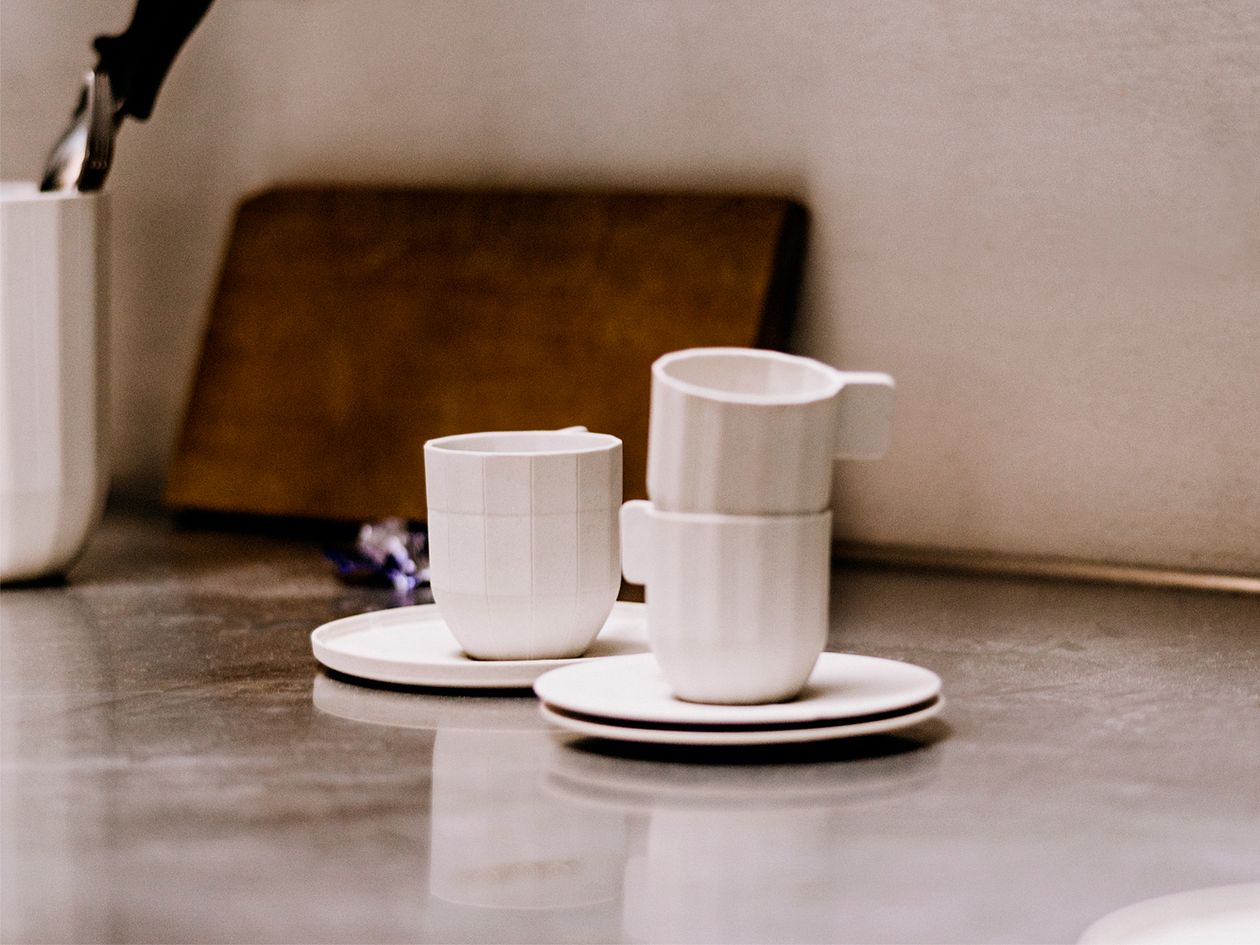 For espresso fans
The Paper Porcelain collection designed for the Danish Hay by the duo, Scholten & Baijings, is the ultimate combination of Scandinavian and Japanese design. Its hand-crafted espresso cups are thin but durable porcelain. The dishware's surface is speckled by tiny iron particles and hand-painted motifs.
• Hay Paper Porcelain espresso cup >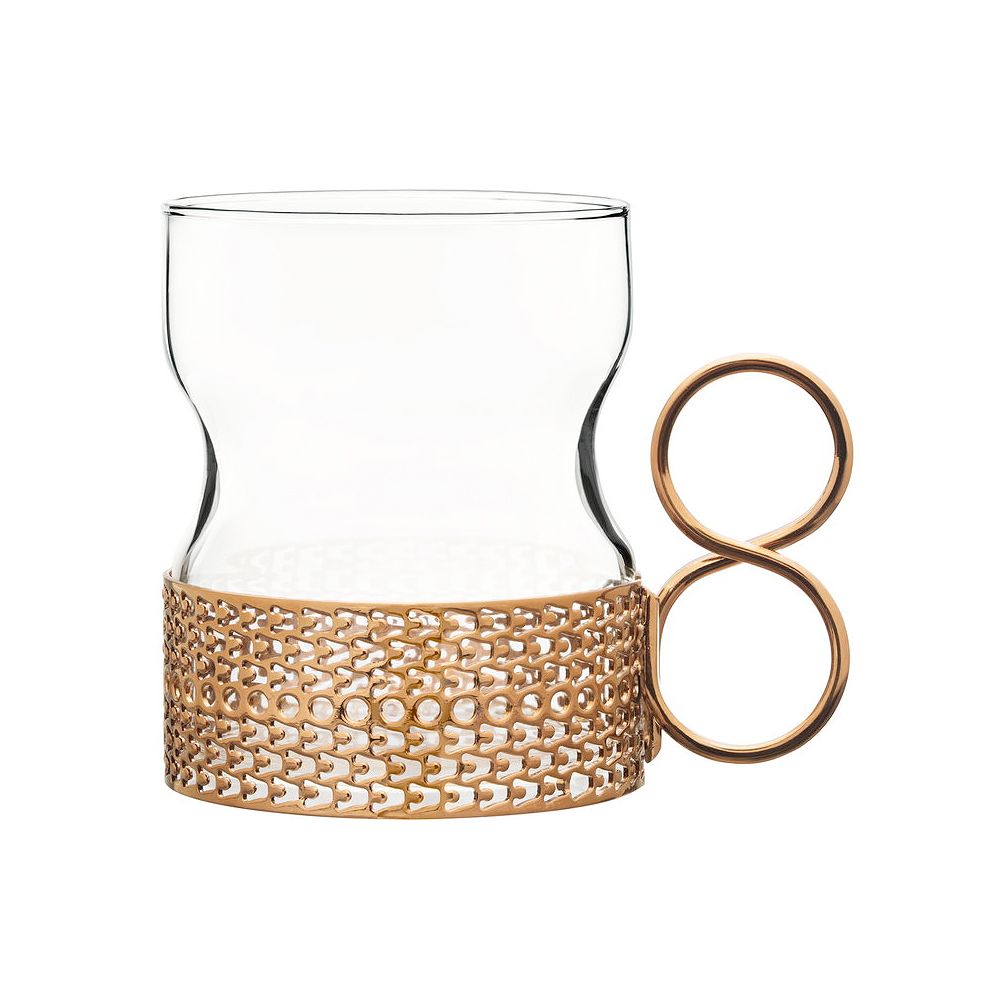 A mulled wine classic
What's mulled wine without Tsaikka – this classic glass has earned its place on Christmas table settings, in particular. Designed by Timo Sarpaneva in 1957, the glasses were recently updated with a rose gold version for an even more impressive effect. Specially designed for hot drinks, the metal holder prevents burnt fingers and can be detached for washing.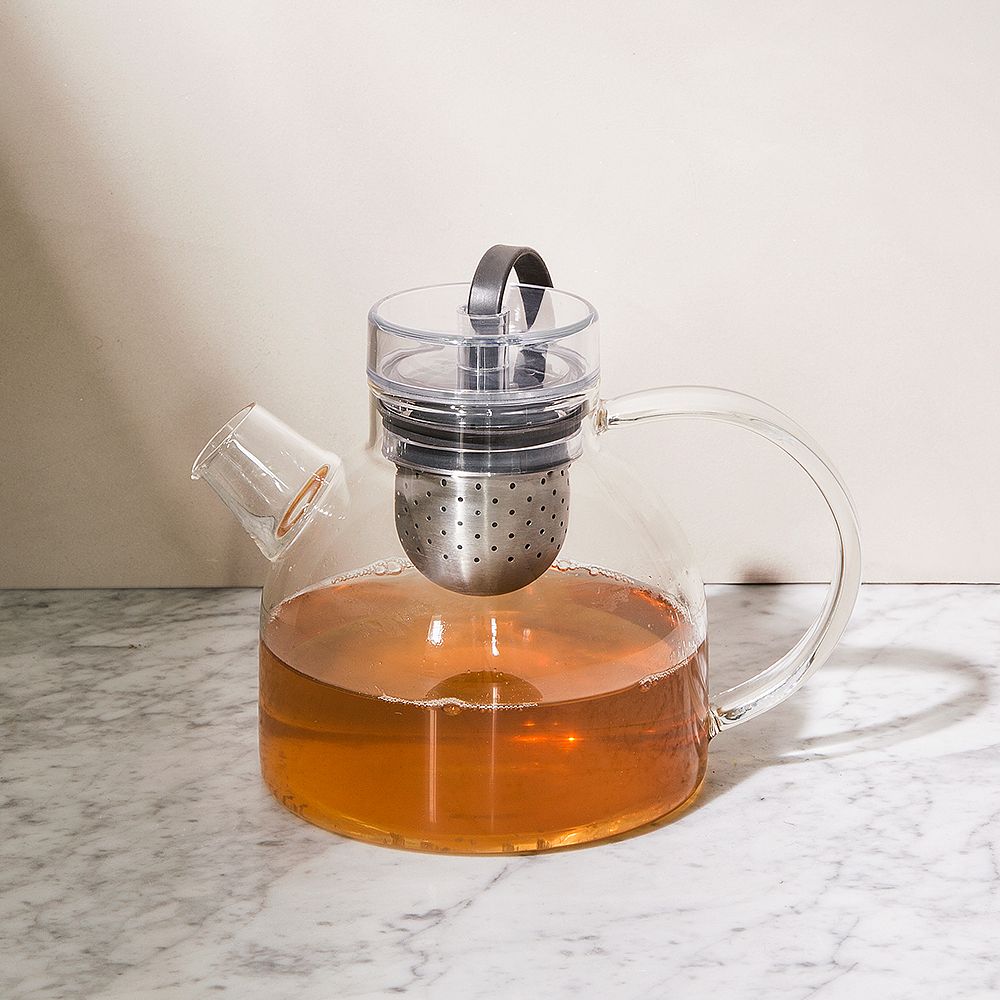 For beautiful brewing
The glass Kettle teapot by Menu is an example of stylishly pure Scandinavian design. Its clear glass displays the brewing process and swirling tea tones, whereas the metal filter is easy to raise once the tea has brewed. A Danish agency, Norm Architects, is behind the beautiful simplicity of the teapot's design.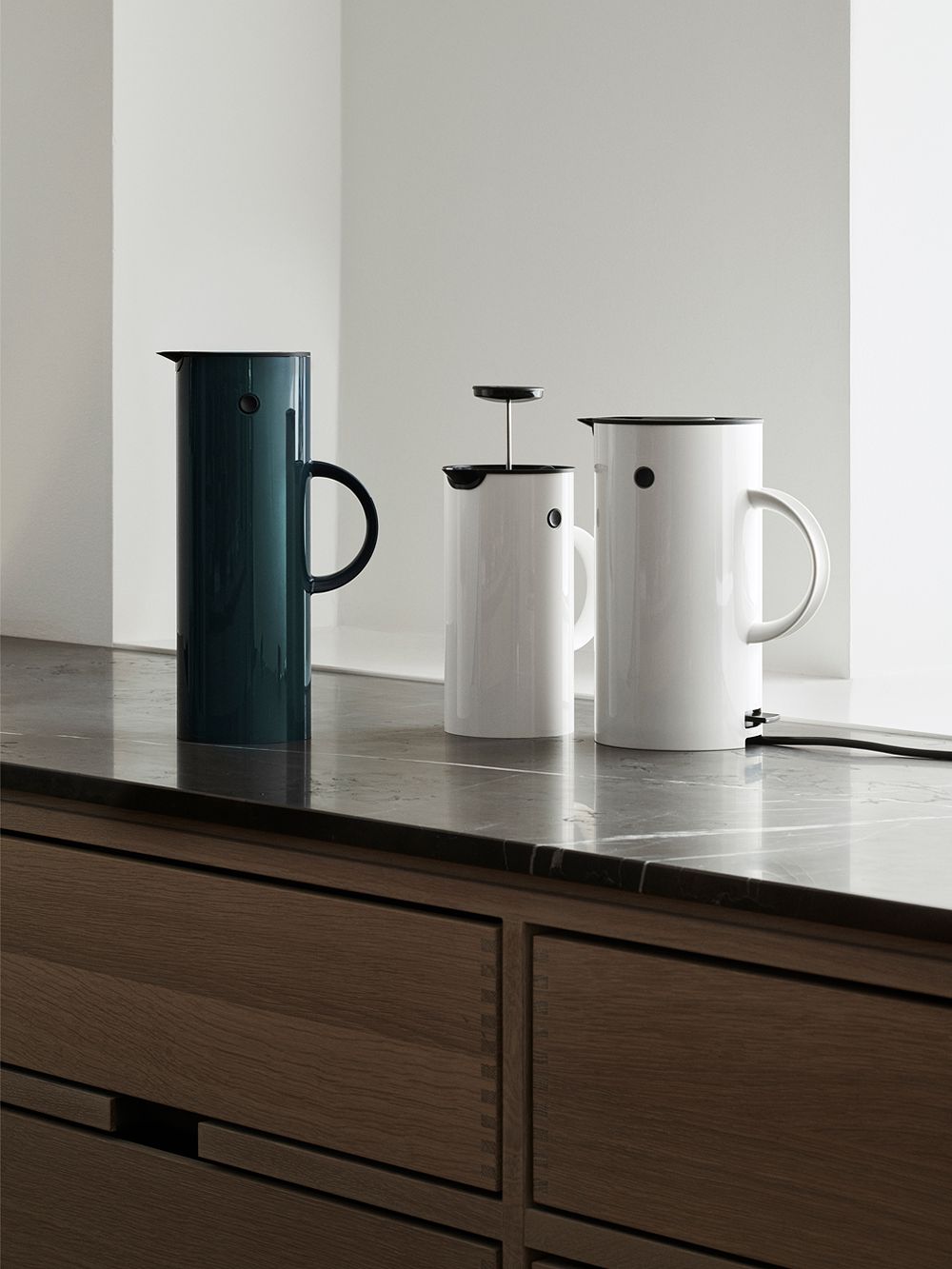 Vacuum jugs for all seasons
Stelton's EM77 collection is a classic of its kind. The vacuum jug is one of the collection's best-known items around the world. Recent additions include a press coffee maker and an electric kettle in keeping with the original design – extending the possibilities of these classics from 1977. The vacuum jug, with its patented spout, and other products in the collection come in a range of colors.
See also:
• All coffee and tea products >
Text: Maija Rasila Photos: Manufacturers and Shutterstock