Whether your style is chic and timeless or a bit more audacious and adventurous, distinctive pieces of decor give your home a finishing touch. Delightfully surprising artifacts bursting with attitude are great conversation starters and introduce a jovial, easygoing mood.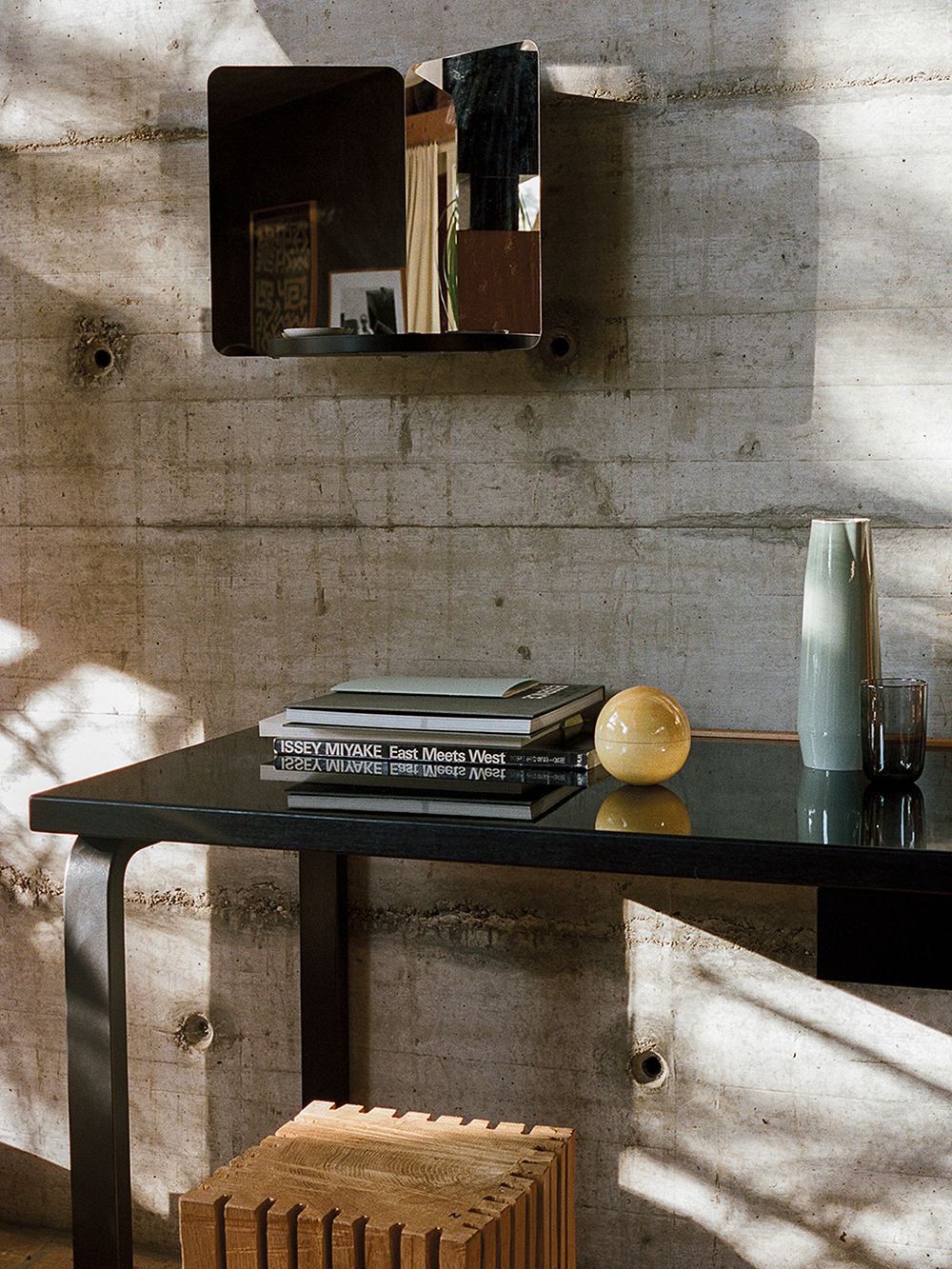 Peculiar reflections
A unique mirror brings both light and a sense of movement to the space. Designed by Daniel Rybakken for Artek, the frameless 124 degrees mirror consists of two separate mirroring surfaces conjoined in a 124-degree angle, thus creating an unusual, incoherent reflection. The mirror, and the room itself, are constantly changing mood and appearance depending on the point of view. The 124 degrees mirror is available in several different sizes.
• Artek's 124 degrees mirror >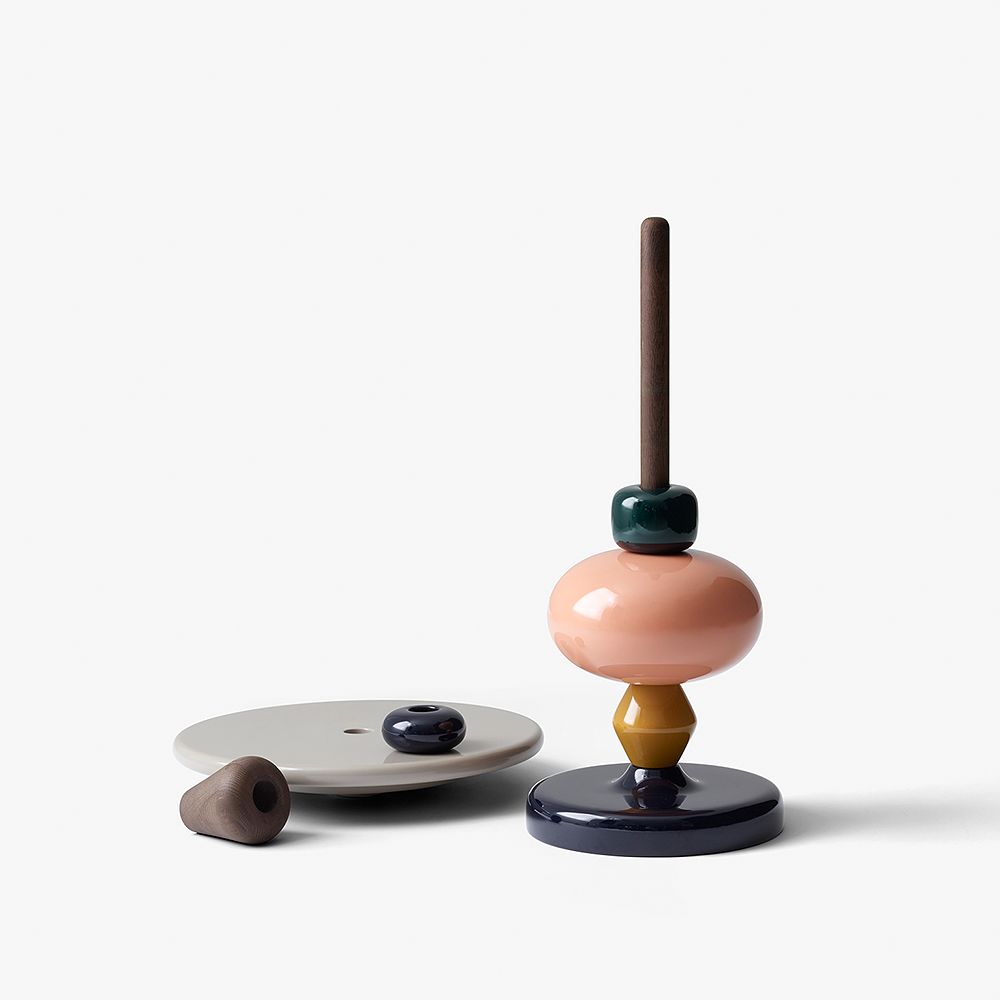 Shape-shifting side table
A side table can easily be overpowered by other furniture in the living room, but &Tradition's Shuffle table won't be ignored. The fun wooden pieces resemble colorful wooden pearls and can be assembled in any which way. The playful table can be adjusted to suit different functions and moods, and also works well as a nightstand.
• &Tradition's Shuffle table >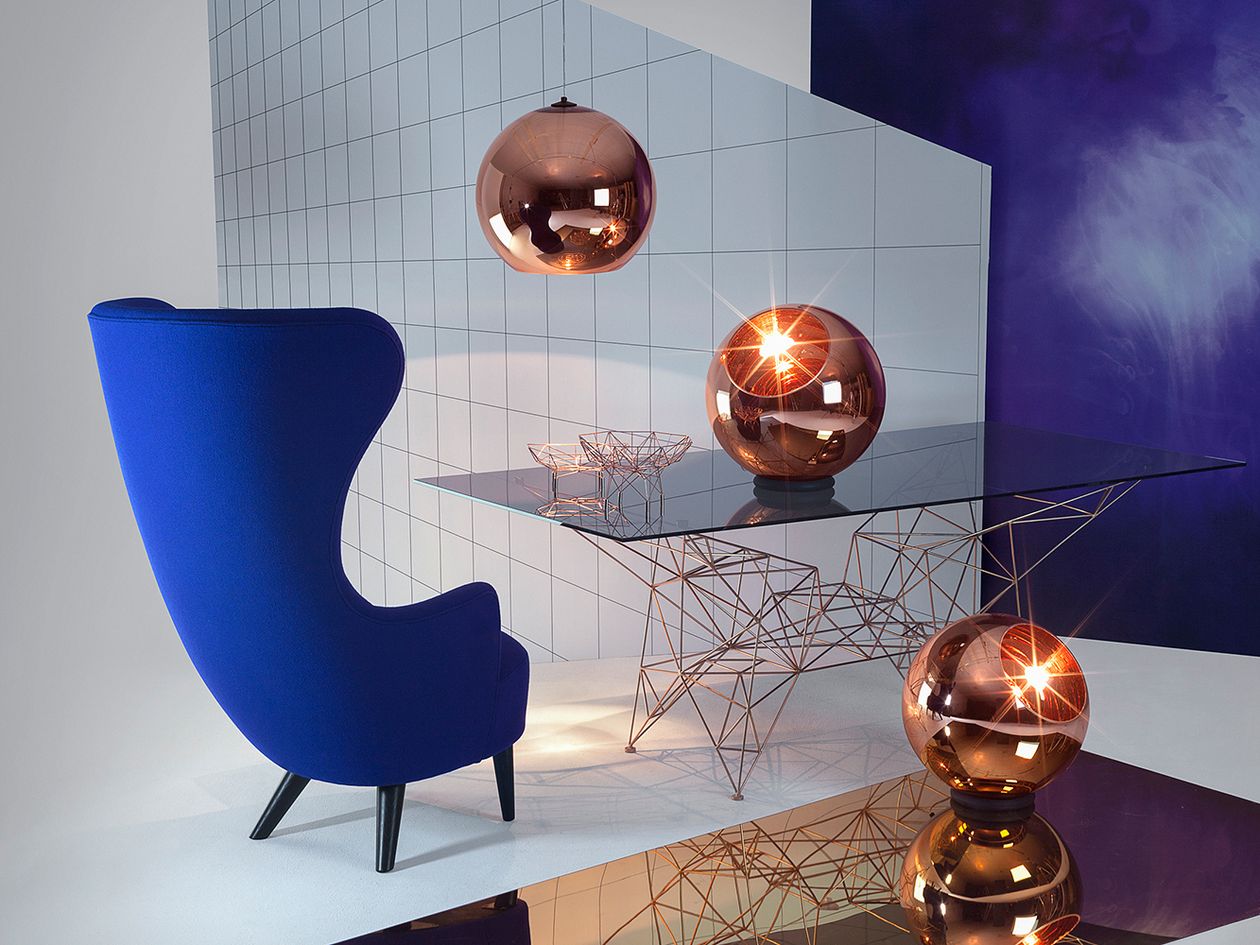 Power lighting
A ceiling lamp makes a big impact on the ambiance in any room. A good lighting fixture fits the purpose of the room and is sufficiently powerful, but it needn't be dull! The gorgeous Copper ceiling lamp by Tom Dixon features a minimalist form and a warm, copper shade that are a perfect fit for any style. The rounded, mirroring surface of the luminaire creates a delightful fish-eye effect of its surroundings bringing surprising energy to the room.
• Tom Dixon's Copper pendant lamp >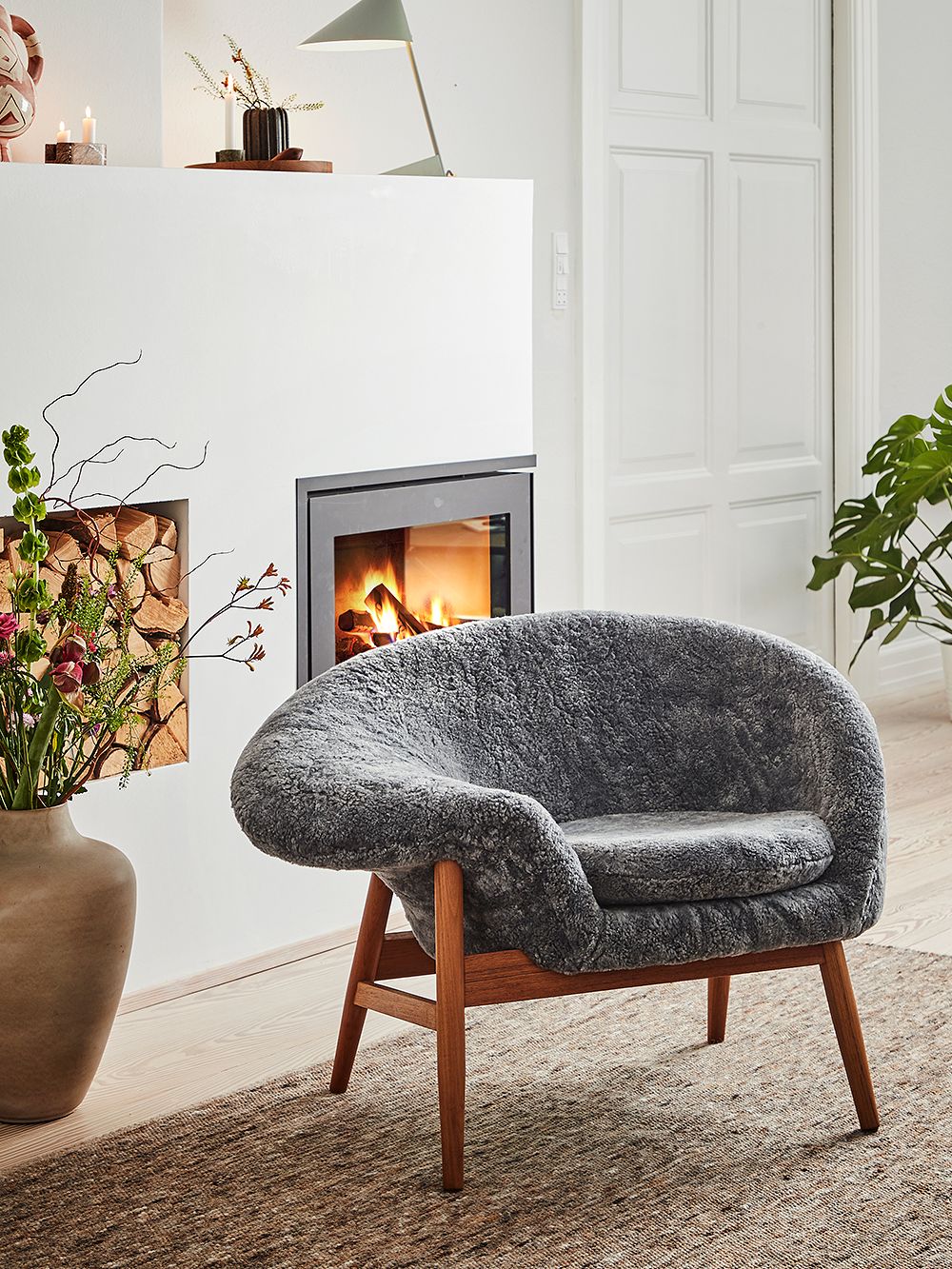 Curious and cozy
Distinctive pieces of decor are delightful, heart-warming and make your home even more comfortable and homely. Warm Nordic's Fried Egg chair is a true classic designed by the Danish designer Hans Olsen in 1956. The nest-like shape and the jovial look make the chair perfect for nestling under a warm blanket. The chair is available in multiple gorgeous shades of fabric and the fuzzy, authentic sheepskin upholstery also in white.
• Warm Nordic's Fried Egg chair >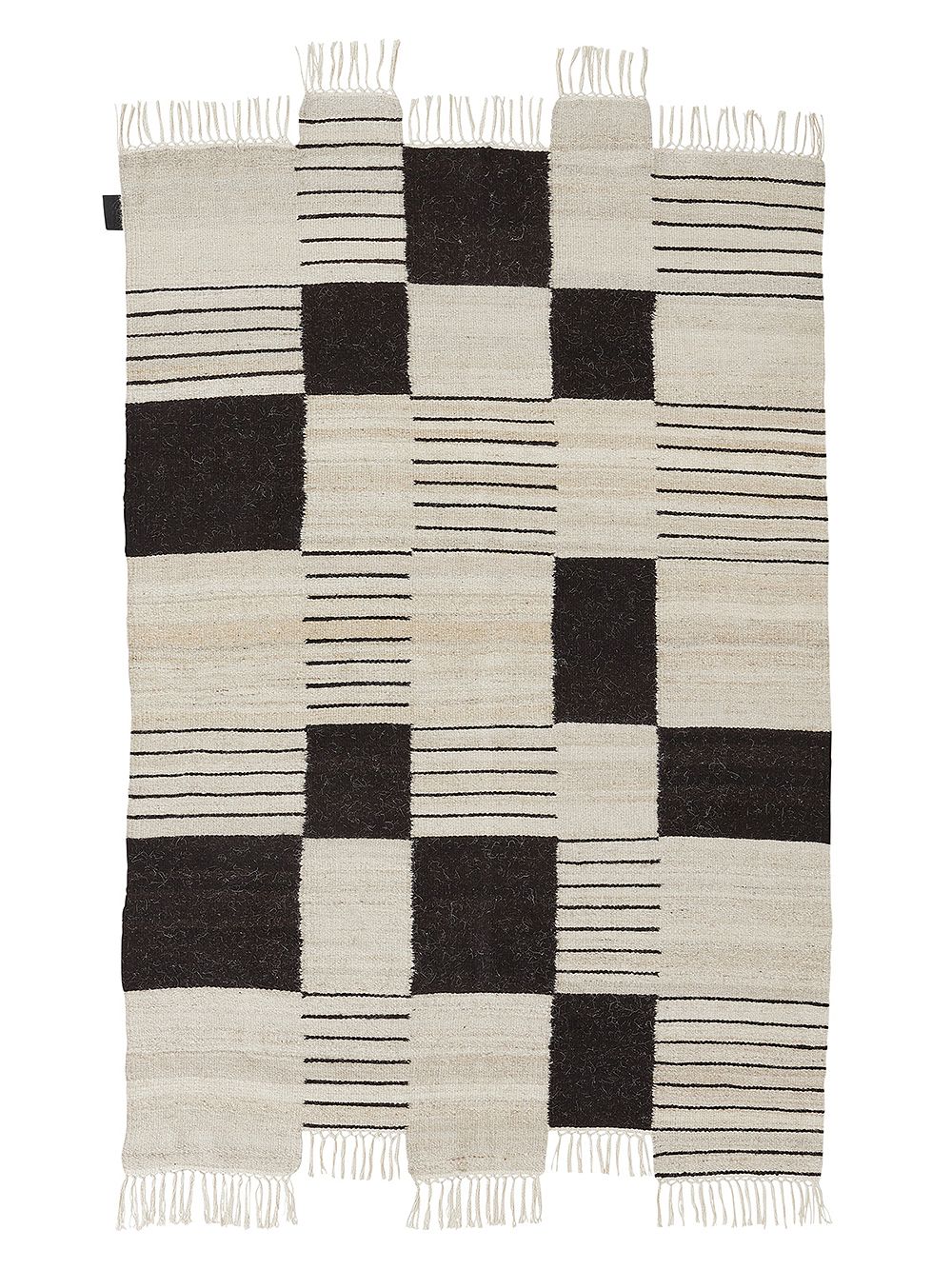 Eyes down
Boldness doesn't have to mean loudness and brightness! Small, surprising details can have a massive impact on the look and feel of your home. The Palsta rug by Sera Helsinki is part of Anna Pirkola's Saaristo collection. Drawing inspiration from the calming effect of the ever-moving sea, the eccentric rug features a beautiful graphic pattern and fun, unsymmetrical fringing.
• Sera Helsinki's Palsta rug >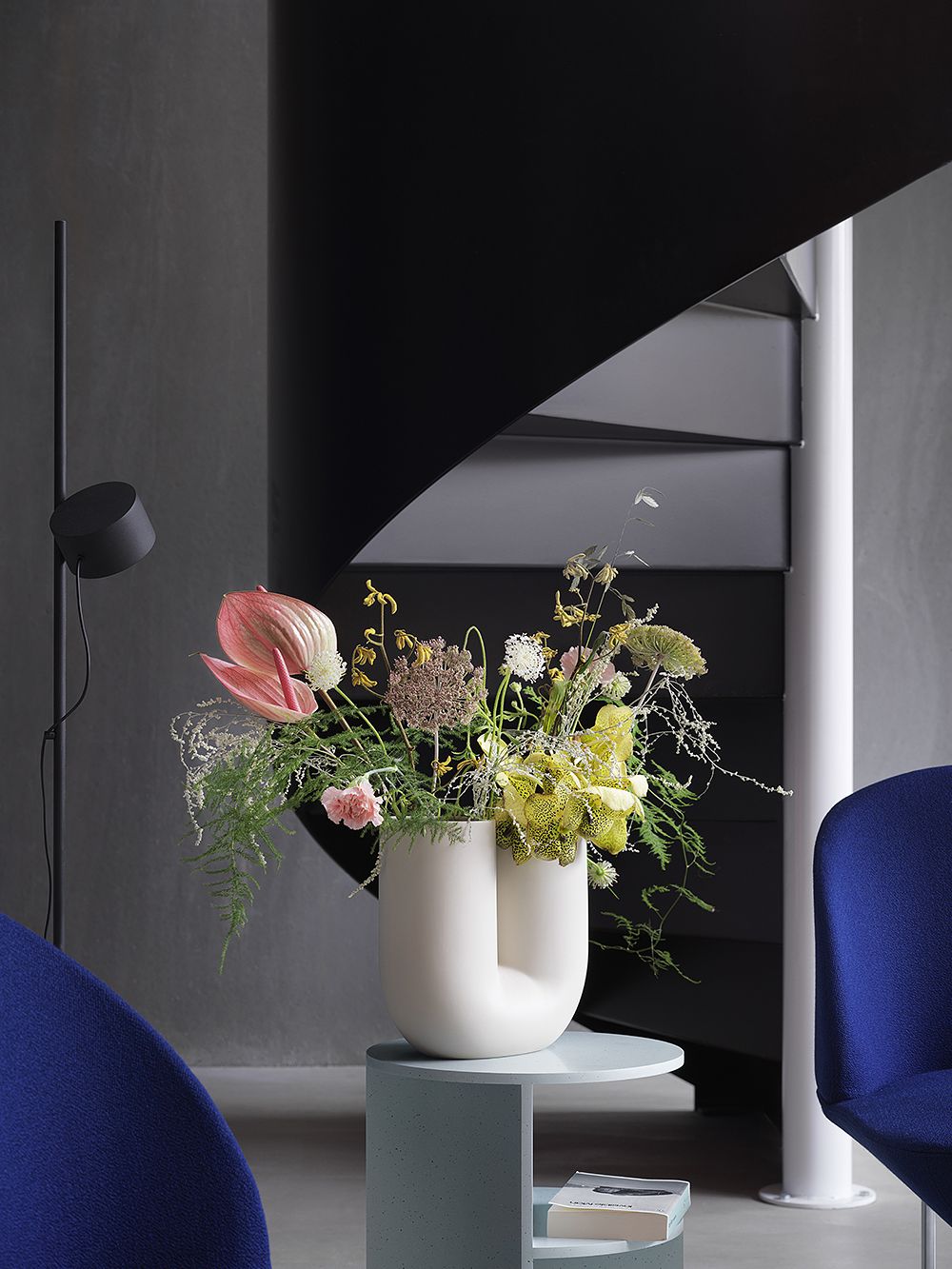 For flowers and for show
Bring in fresh or dried flowers, or beautiful branches for a natural, relaxed mood. A unique, expressive vase is a perfect pair for flora but works equally well as a stand-alone piece. The quirky, tubular Kink vase by Muuto is a sculptural eye-catcher and a guaranteed conversation starter.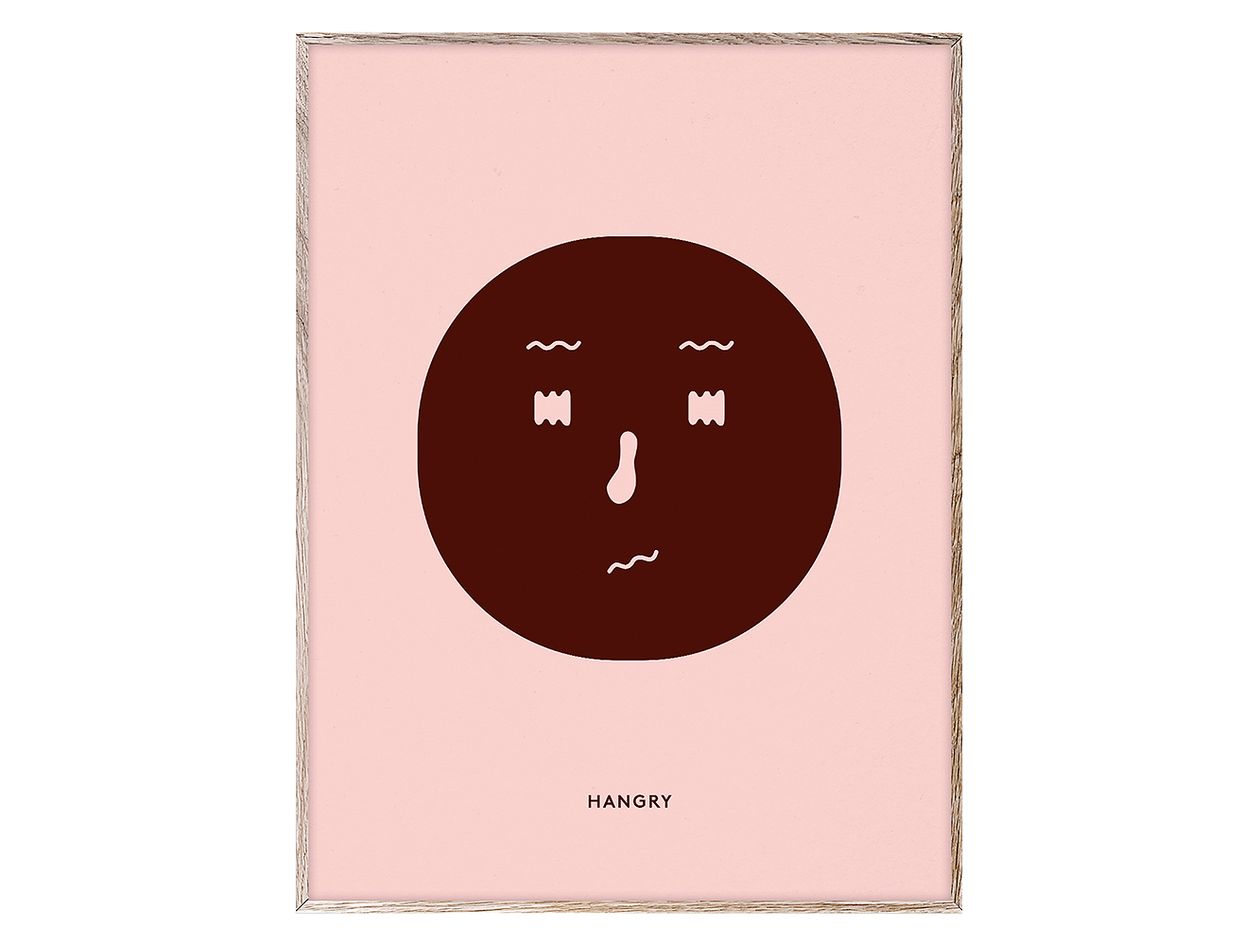 Worth a thousand words
Paintings and posters are an easy and fun way to express the interests of family members, and also to make your decor more interesting! The humorous collection of Feeling posters by MADO is a bit more outspoken: the graphic, colorful posters depict our daily emotions and moods from curiosity to being hangry.
• MADO's posters >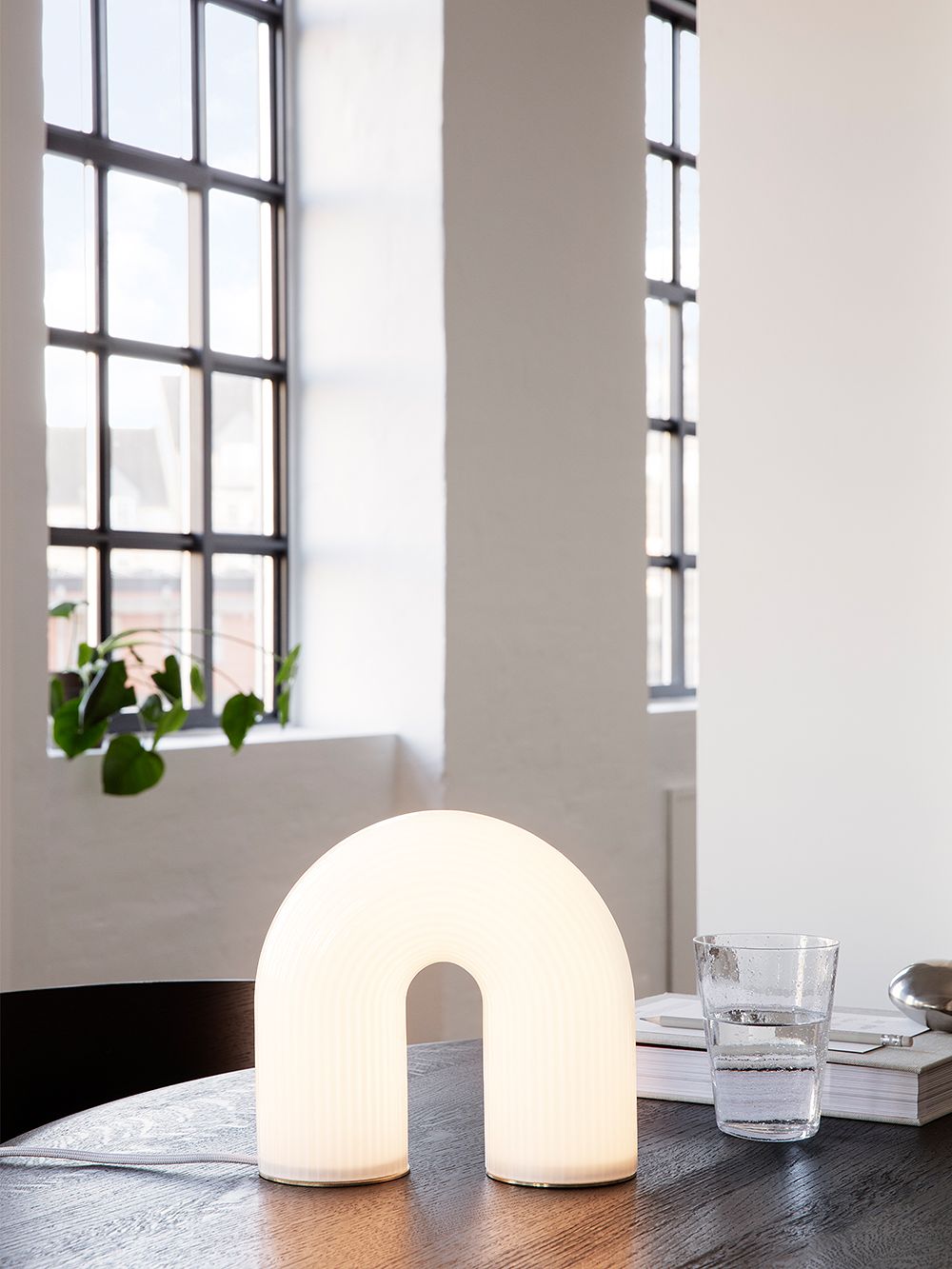 Complement with light
A mixed combination of ceiling, wall, and table lamps make the home more functional, but they also light up the decor. Ferm Living's Vuelta table lamp lends its shape from the rigid travertine columns of Ancient Greece, bending them for a playful, surprising form. Place this mood-booster on a shelf or a night-stand. The Vuelta lamp will be available at Finnish Design Shop this spring.
• All products by Ferm Living >
Added inspiration:
•  Home decor at Finnish Design Shop >
Text: Mira Ahola Images: Manufacturers