Ritva Puotila, artistic director of Woodnotes, and one of its two founders, is among Finland's most successful and award-winning designers. Design Stories had the honor of meeting her in her home to discuss maintaining creativity and the turning points of her long career.
RITVA PUOTILA's success is based on her unerring sense of color and unique knowledge of materials and fibers. They brought forth one of the success stories in Finnish design; Woodnotes, the company that Puotila founded together with her son Mikko Puotila in 1987. The concept of Woodnotes is based on ecological paper yarn, which the company converts for example into timeless carpets, particularly suitable for Nordic-style interiors.
Ritva Puotila was born in Vyborg in 1935, and her eventful international career began long before Woodnotes. It includes not only designing interior textiles for everyday use, but also works of art, church textiles, color design and wall rugs, which remain particularly dear to her.
Ritva Puotila, you graduated from the University of Art and Design Helsinki in 1959, at the age of 23. How did you go about networking and finding work at that time?
"Design contests were a good stepping stone for young designers in that day and age. I've been lucky, as I succeeded in contests in the 1950s and 1960s and actually, I'm kind of a foundling because I was discovered through them. My name became familiar, and after the wins, companies approached me to ask whether I could work with them. Students could not afford to organize solo exhibitions, they were very expensive even then."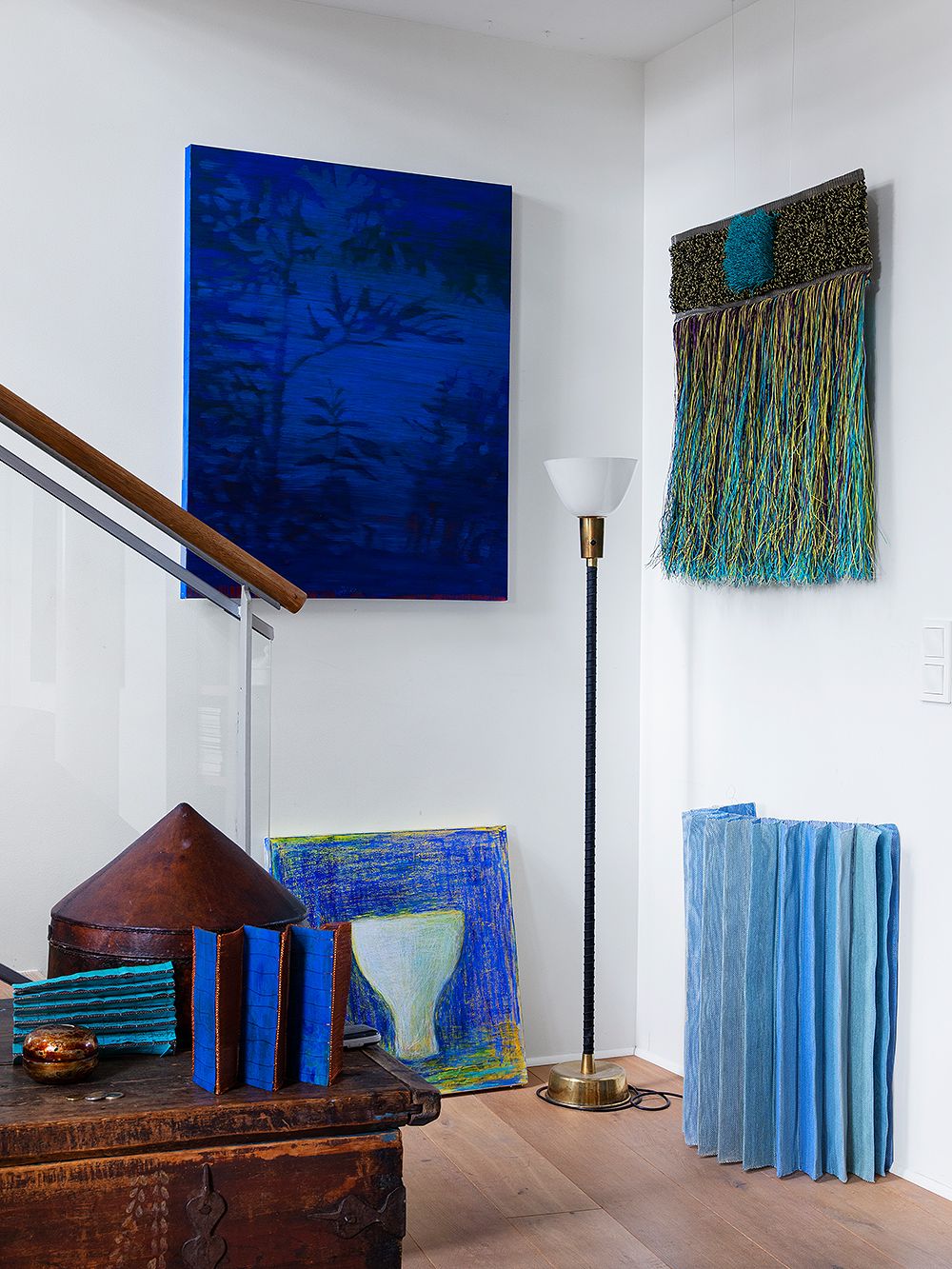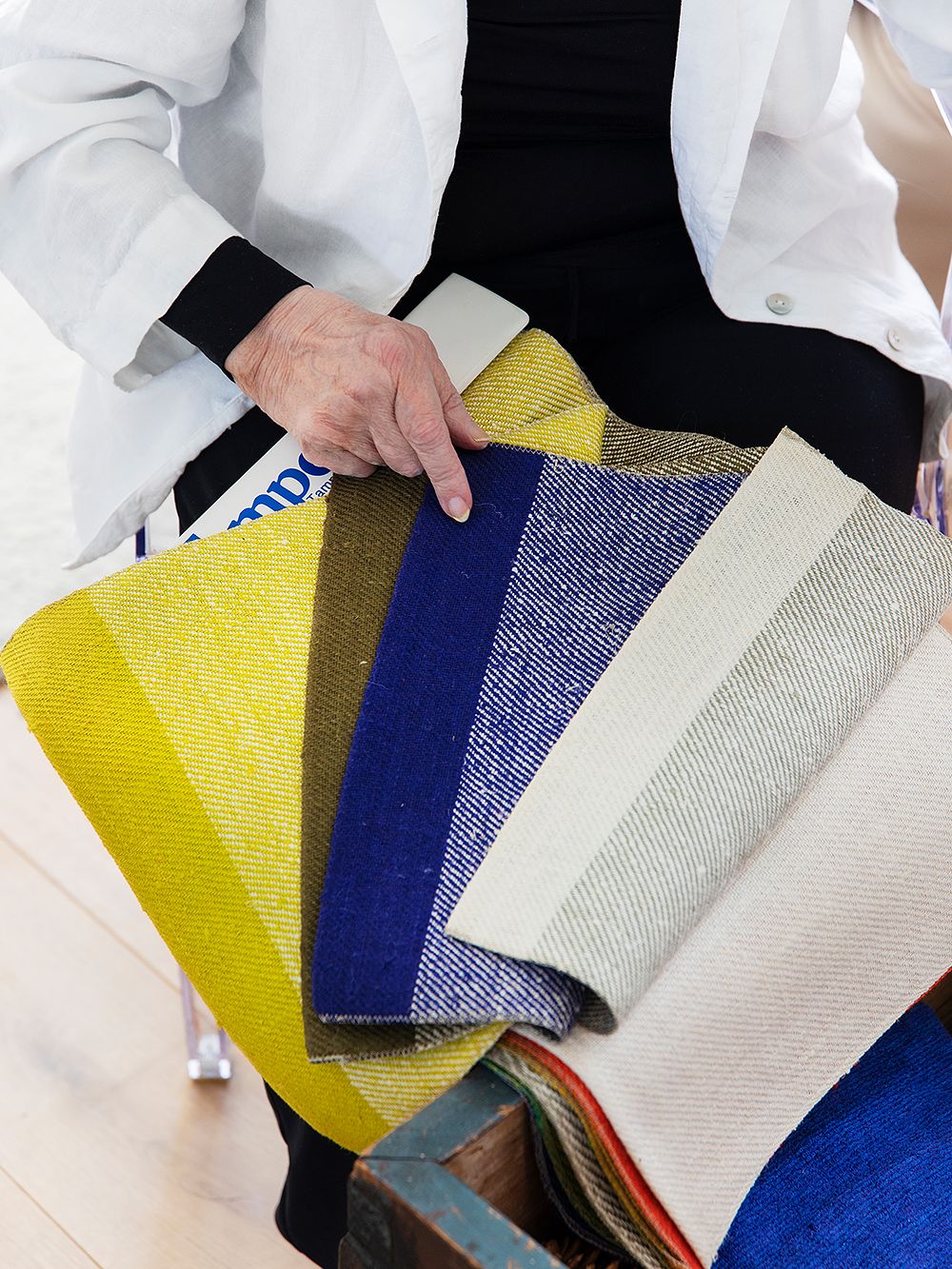 Your international career got off to a flying start when the US-based Dansk Designs found you. How did the cooperation begin?
"Contests play a role here, too. I had done well in a rug design contest, where the jury members included names like Birger Kaipiainen, Lisa Johansson-Pape and Kirsti Ilvessalo.
Ted Nierenberg, founder of Dansk Designs, had come to Helsinki in the summer of 1961 to see the rugs that they had heard so much about. They picked six sketches and said they wanted to meet the designers who created them. All of those designs happened to be by me, and when they found that out in the end, they got really excited. The director of the Friends of Finnish Handicraft, who organized the contest, telephoned me and said: "You must come here at once!" I was at home with my young children and said I can't possibly come.
The next day, I got another phonecall: "Mrs Puotila, powder your nose now and come here, immediately!" And I had to go. In the meeting, they showed me beautiful pieces of ceramics in shaded colors, and asked whether I would be interested in designing table linens in those colors. Of course I was interested.
After the meeting, I went to the nearest phone box and telephoned my husband Pauli, saying listen, we have to buy a loom now. Meeting Nierenberg was the beginning of a great journey and they hired me as a designer. In 1963, there was a show tour of more than 20 cities all over the United States, including a major advertising campaign. I was horrified every time I saw my gigantic face on a poster God knows where."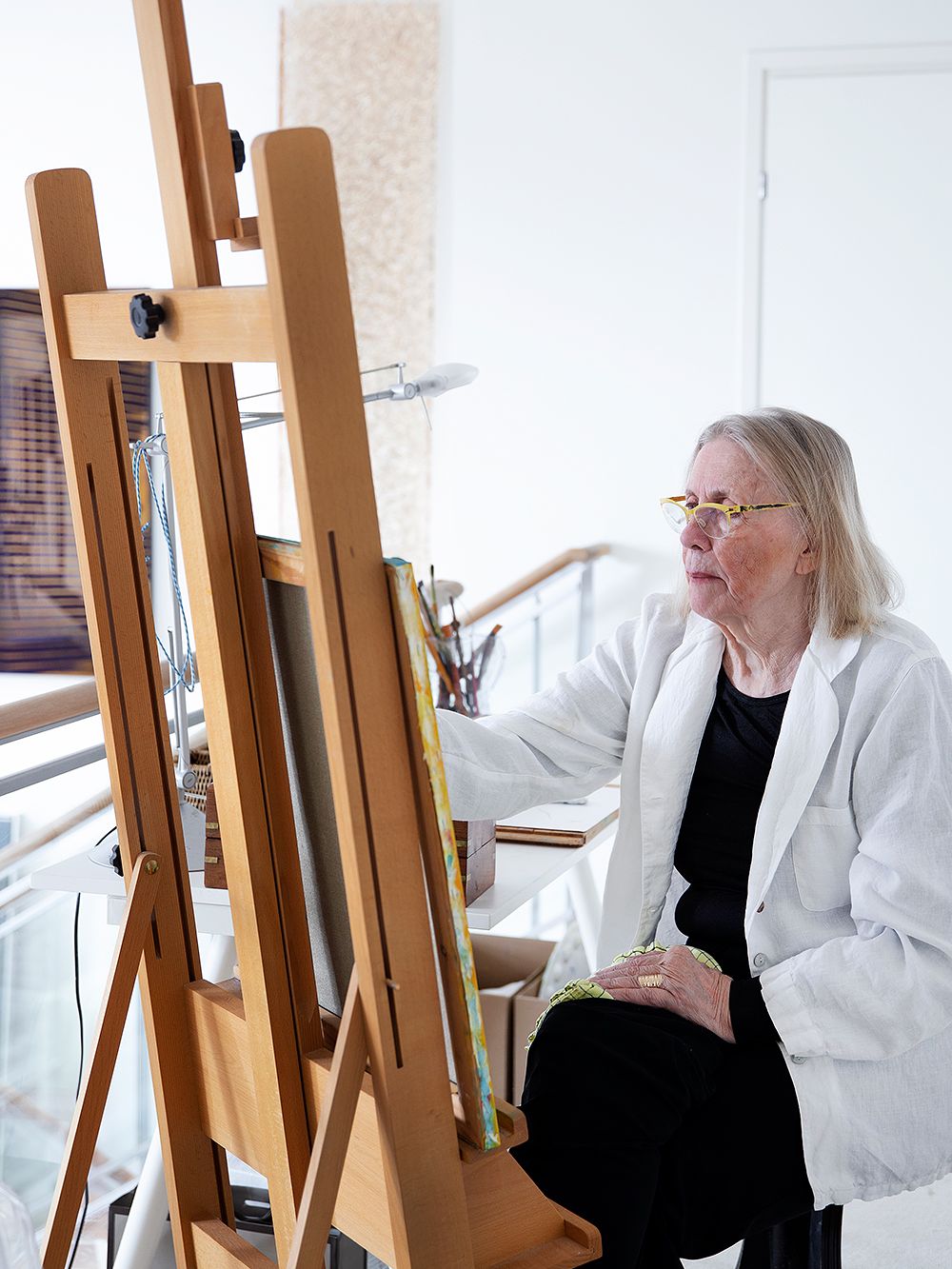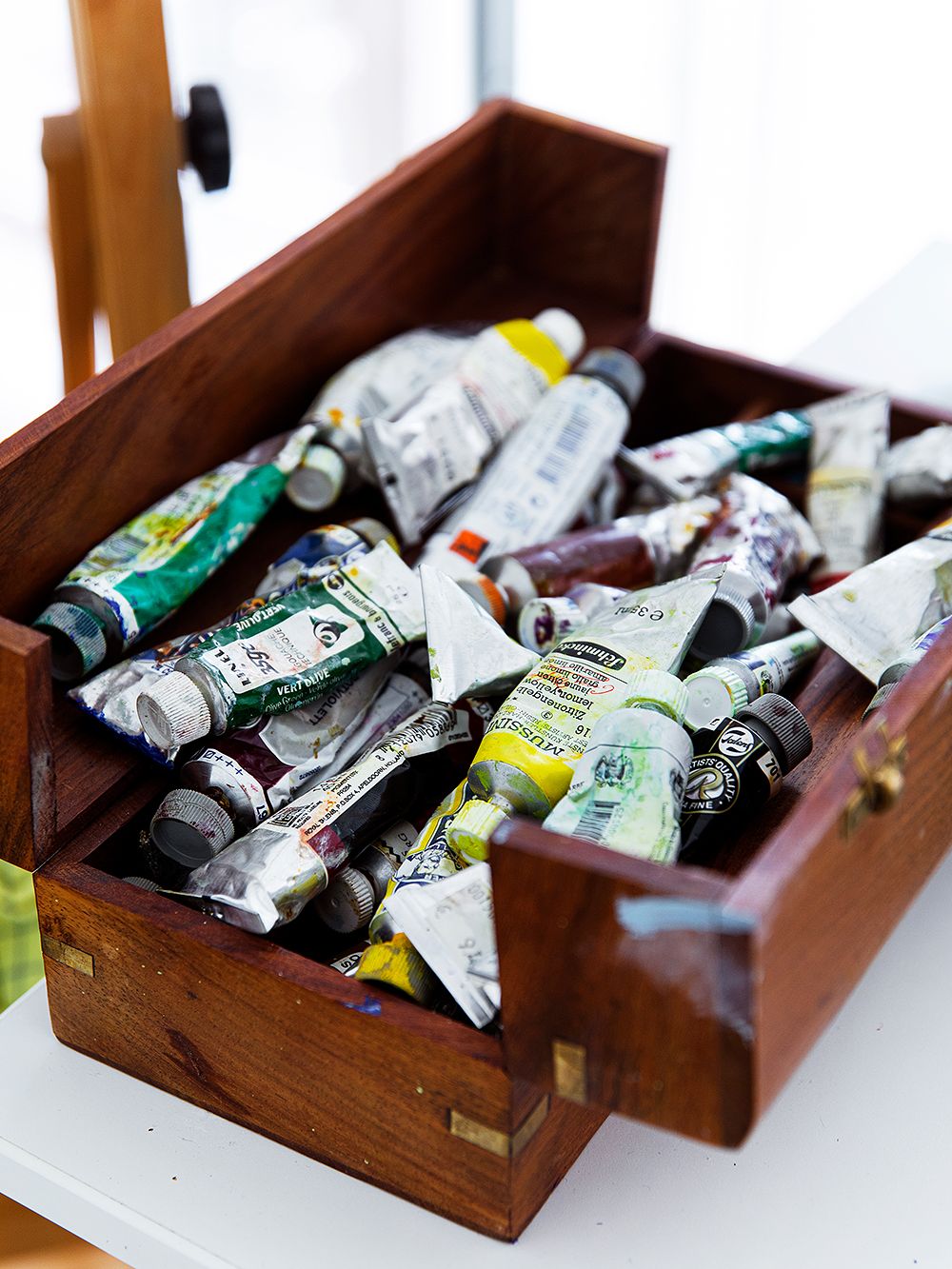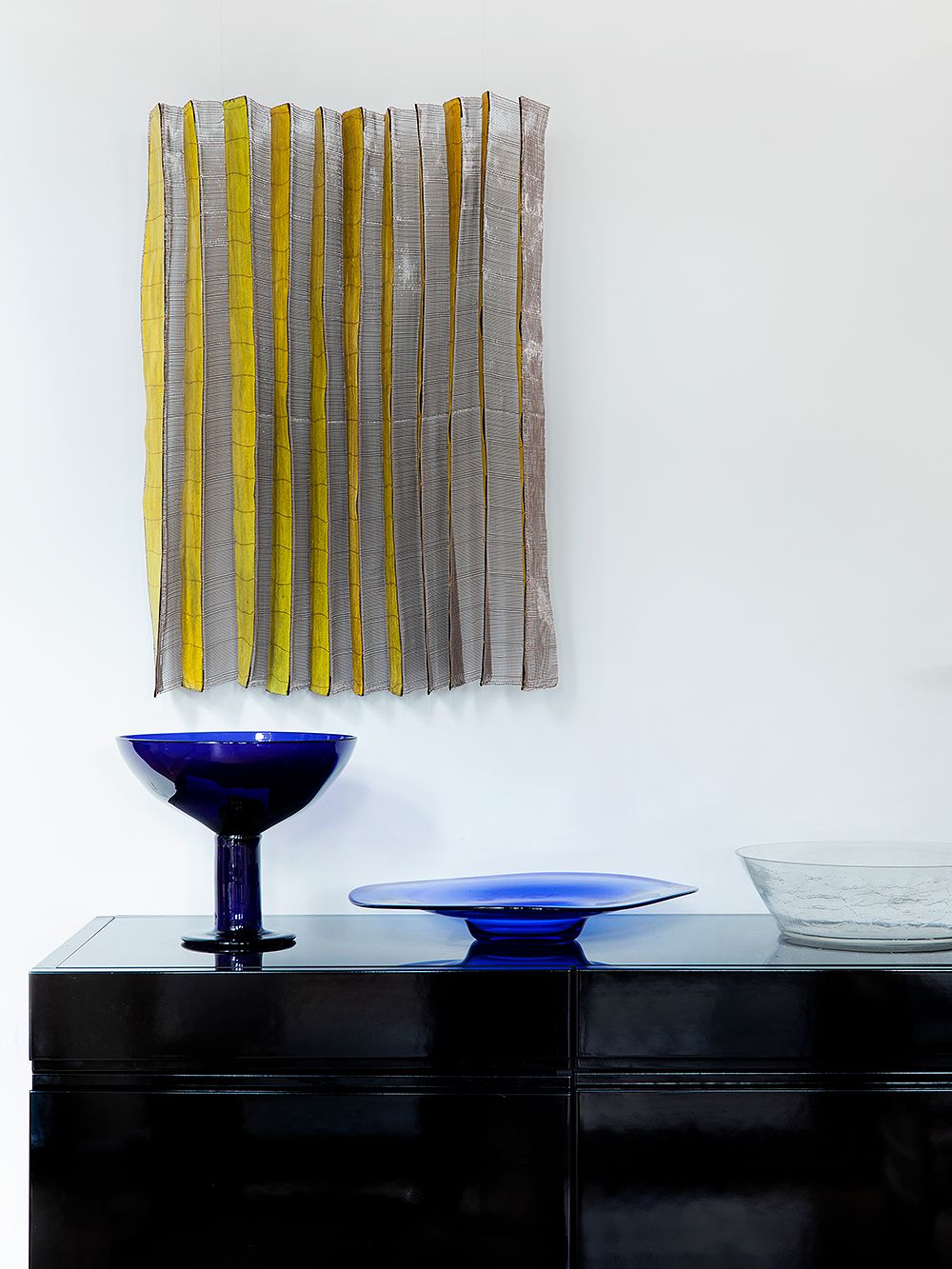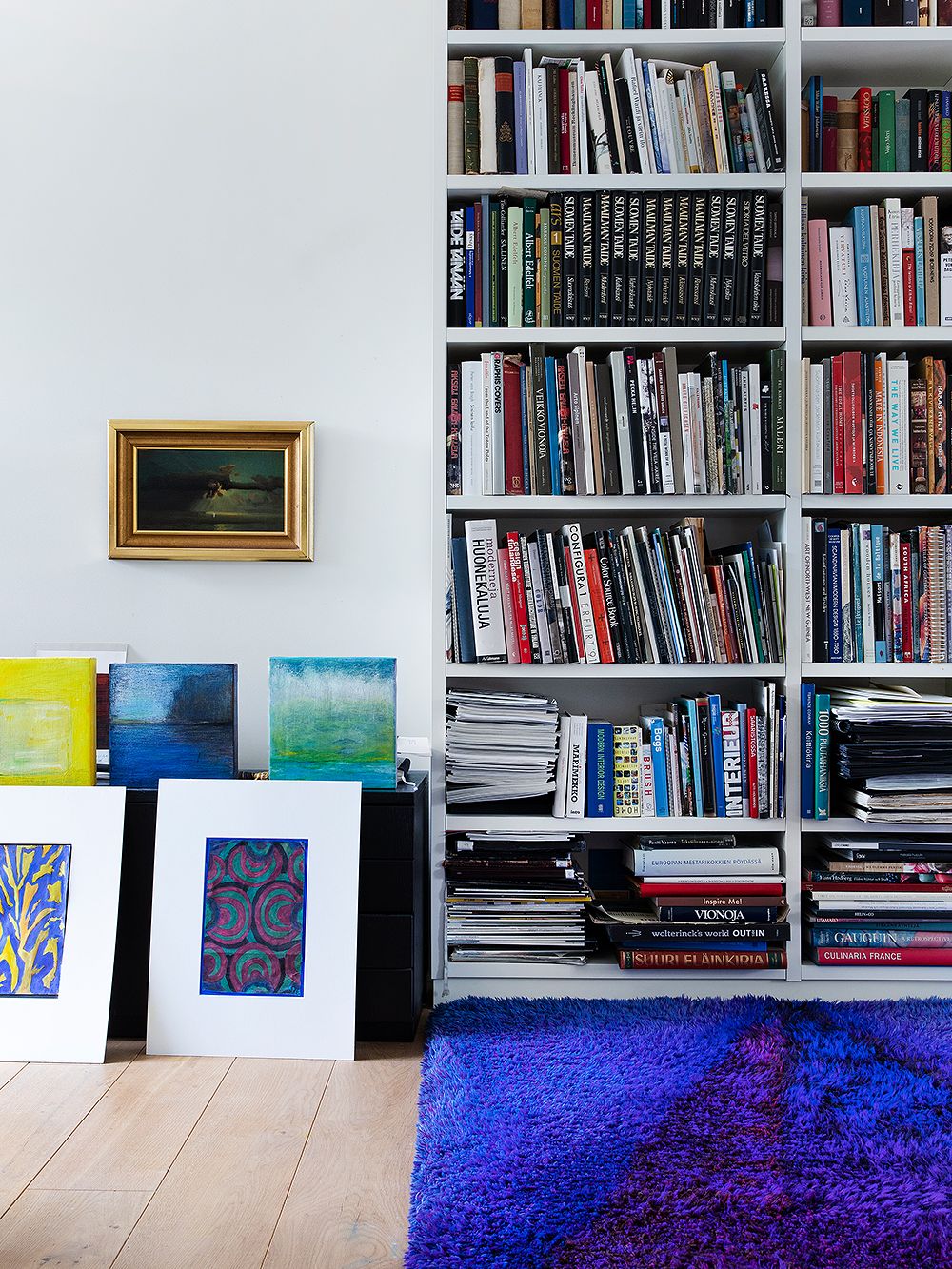 What did your designs for Dansk Designs include?
"The work included a broad range of both textile and color designs, mainly everyday textiles for the kitchen, bathroom and living room. For example, we had 40 table napkin colors alone! I spoke in favor of bright, vibrant colors. I colored everything from candles to cookware and managed, for example, to persuade the company to accept white and black for their best-selling kettle range designed by Jens Quistgaard. In the end, my cooperation with Dansk Designs lasted over 40 years.
"My cooperation with Dansk Designs lasted over 40 years. The work included a broad range of both textile and color designs."
The name Dansk came from the company founders' love for Danish 1950s design, teak in particular. My share in the whole was named "Finnish Accent". Dansk wanted a Finnish company to manufacture the textiles I designed, and they chose Tampella from Tampere. Dansk did not want to own production plants, but wanted instead to find companies that made their products."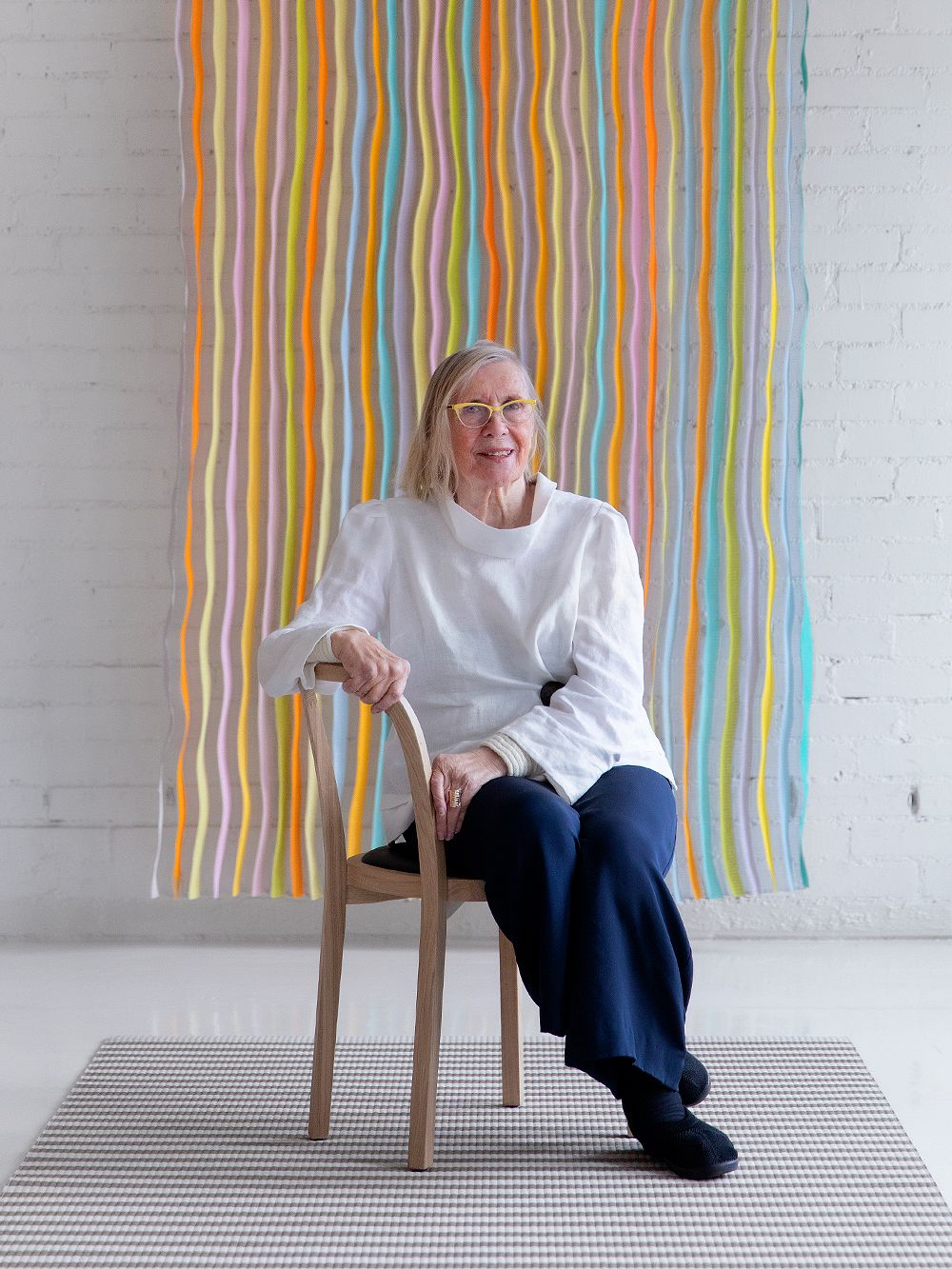 Your career took a new turn when you founded Woodnotes together with your son, Mikko Puotila, in 1987. How did you find paper yarn?
"The story of Woodnotes actually began with my exhibition at Galleria Otso in Tapiola in 1985. For that, I made unique art textiles from paper. I became familiar with the material then and the idea stayed with me. Later on, we experimented with industrial production and finally, through a friendly tip by Annala, maker of upholstery textiles, we found S. Ojalan Kutomo in Kauhajärvi. They succeeded in weaving carpets from paper yarn.
Now, more than 30 years later, the paper yarn carpet is still Woodnotes' core product, even though our collection has expanded to include other textiles, curtains and furniture as well."
What have been the turning points in Woodnotes' story?
"The first exhibition was held in Artek's store on Keskuskatu in Helsinki in August 1987. It was a successful start, and certainly, one of the most important turning points.
The next important milestone, particularly in view of going international, was the furniture fair in Cologne in 1992. It was a great success in terms of exports, because we were in the right place at the right time. Order volumes were just huge.
Woodnotes was kind of the start of a second career for me. One of the most essential things I've learned is that in your own firm, there is nobody to dictate to you what you must do."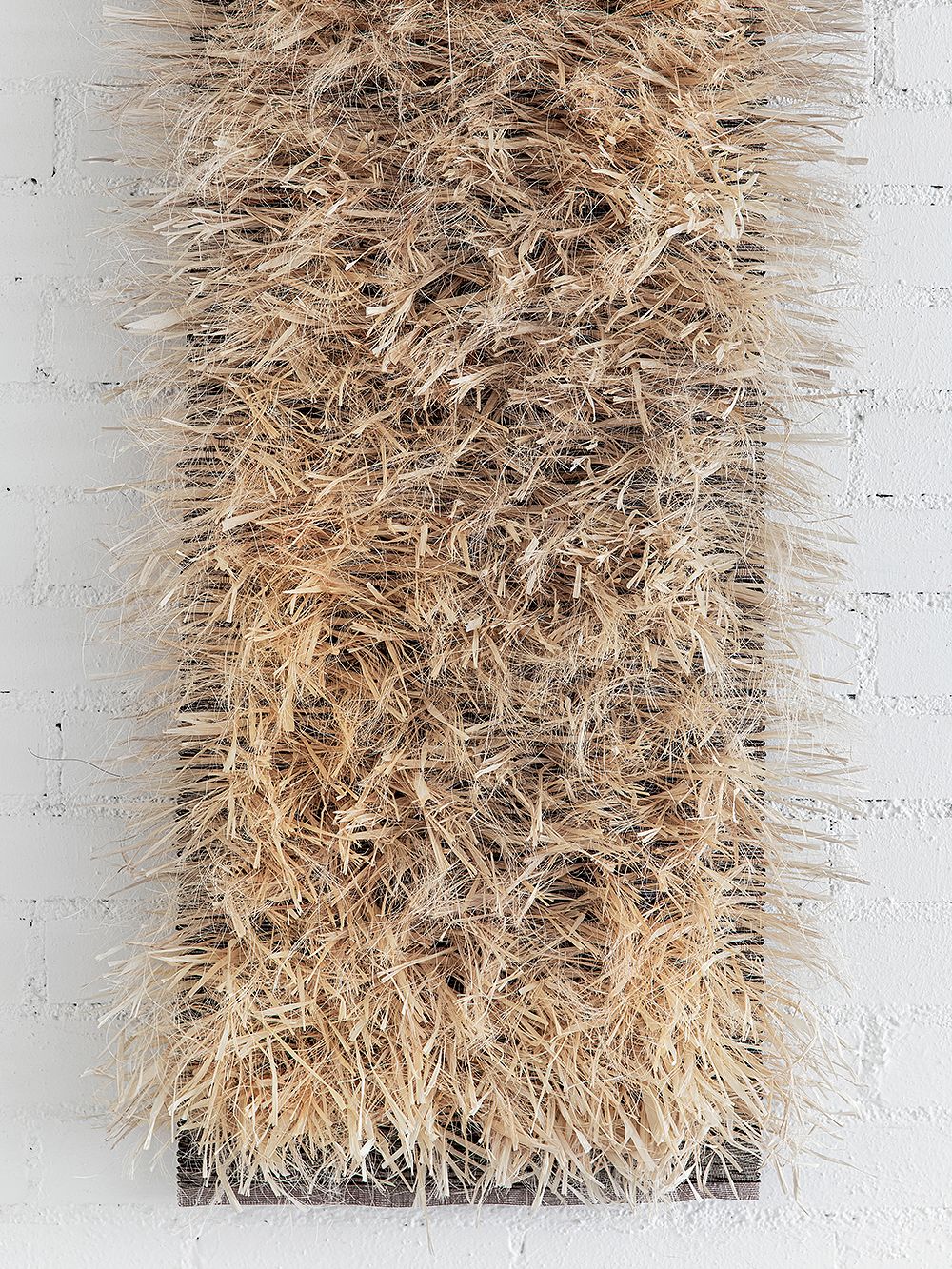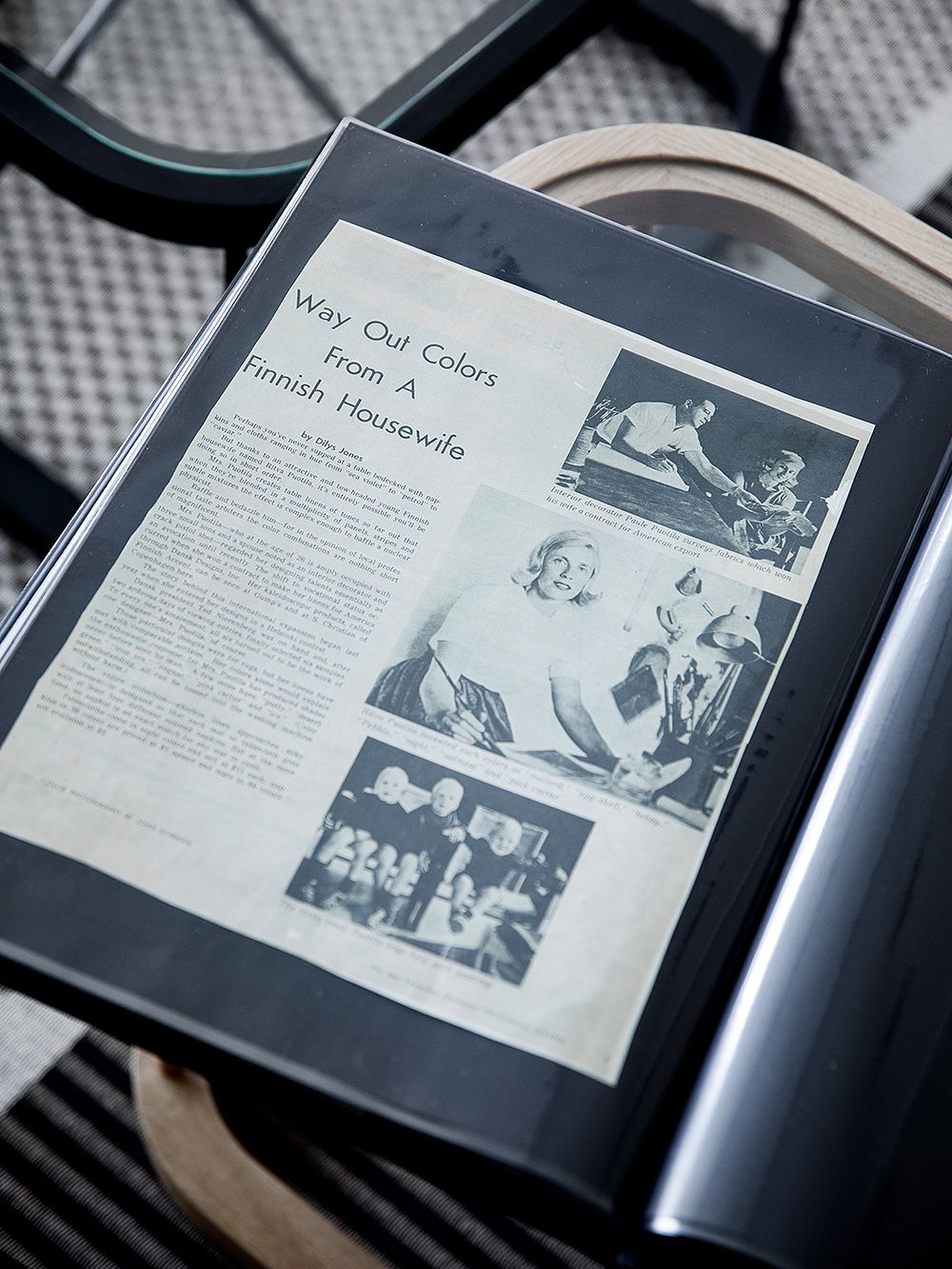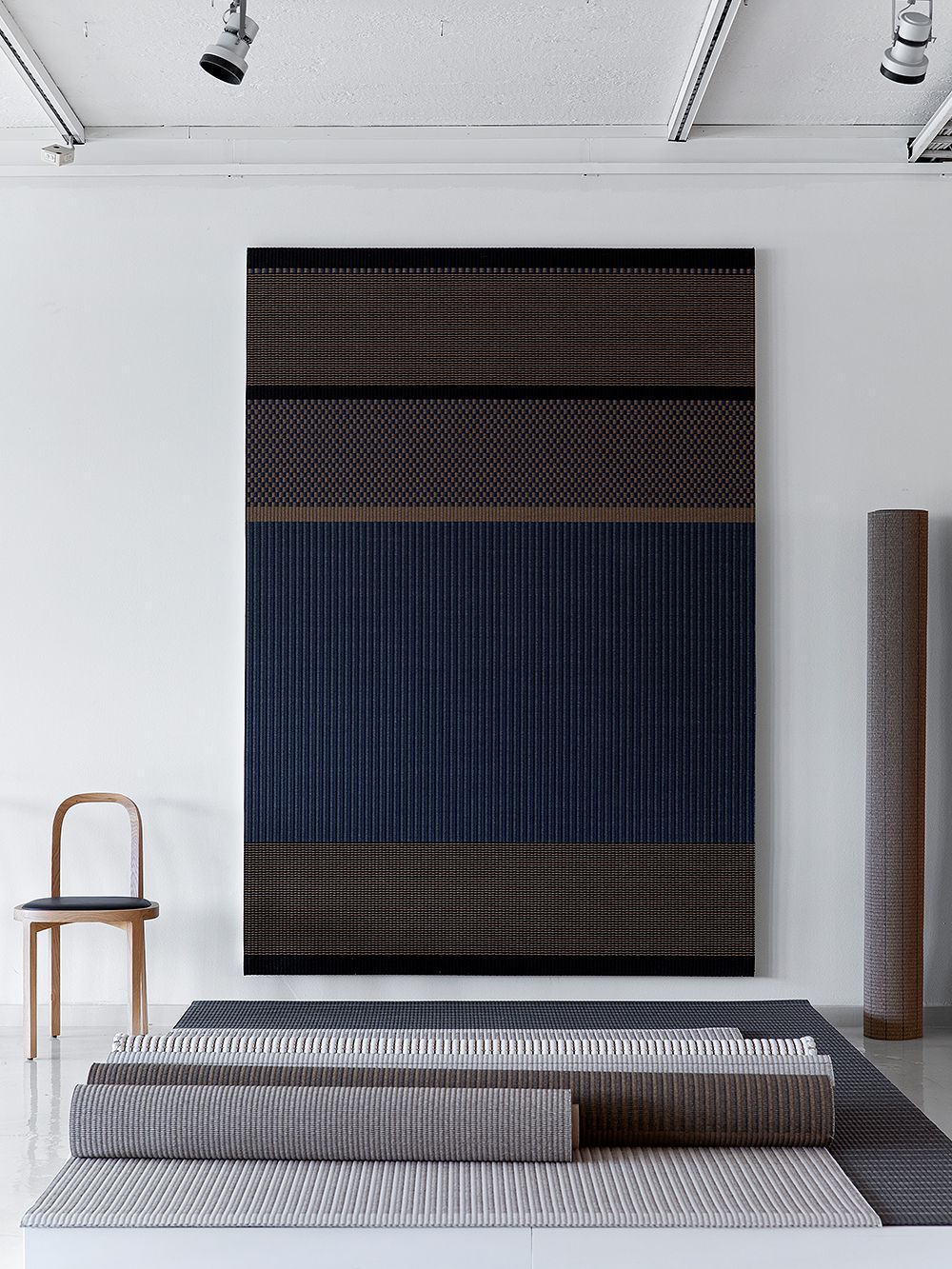 Innovative use of materials is one of the factors that distinguish Woodnotes from competitors. Which factors are the basis of your success?
"I've created a large number of unique designs, which have later been refined into commercial products. Art lies in the heart of Woodnotes, and it makes the products harder to copy. Maybe the most important thing is, however, that we have succeeded in finding good people to make the designs for us, and cooperation with them has always worked without a hitch.
Woodnotes was the first company in the world to use paper cord in everyday textiles in a modern way.
Of course, there have been challenging times over the years, like the financial crisis in fall 2008, which caused problems in exports. Fortunately, Mikko has always known how to take it easy – I'm the impatient one by nature, going "quick, quick".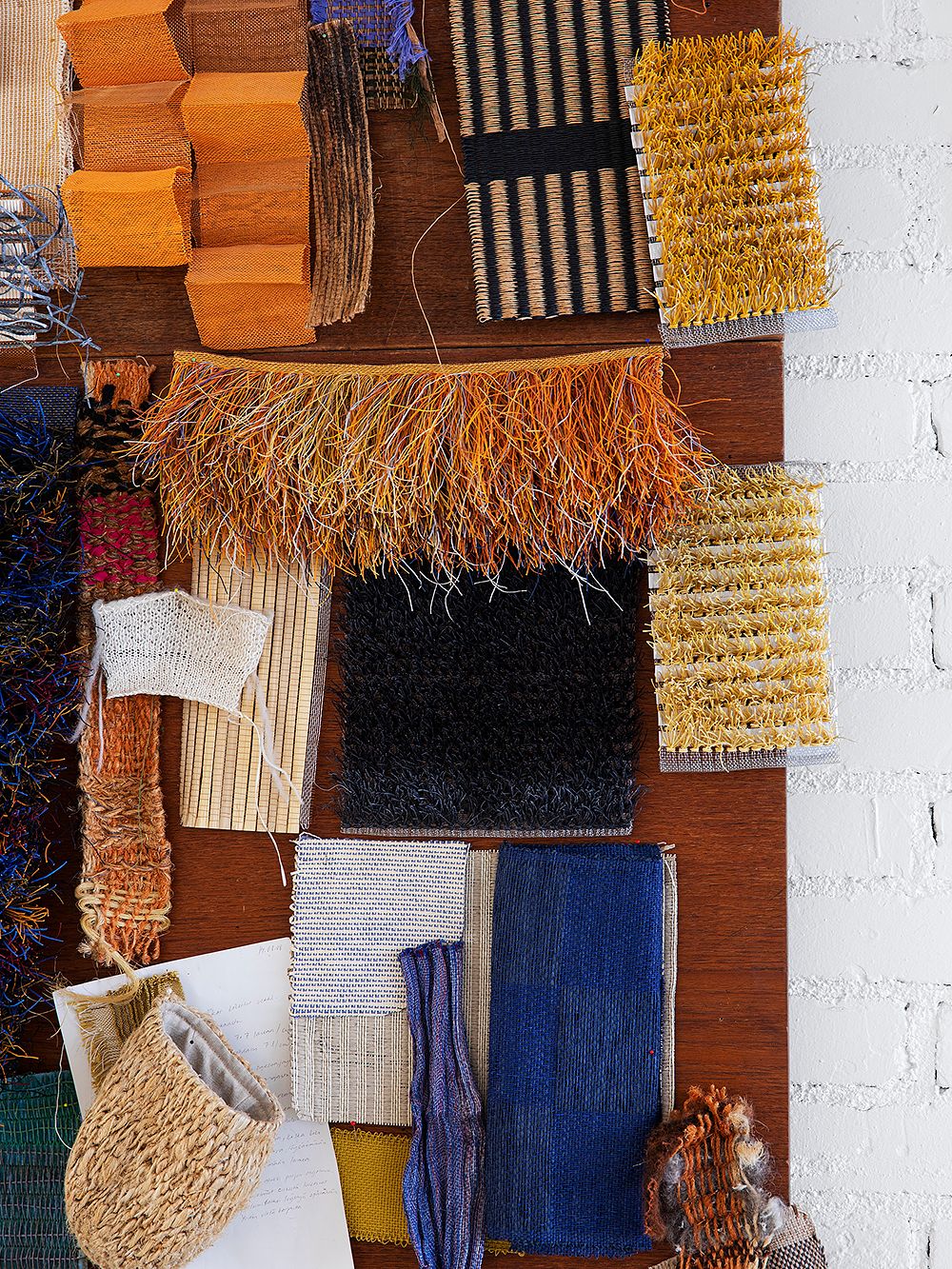 You are not only an expert with materials and fibers, but a master in color usage. Is the eye for color something you can practise?
"You either have an eye for color or you don't. It is something you are born with. I didn't get it at school, any school. You can build your whole career on the eye for color."
You are still working as a designer at Woodnotes. How do you maintain creativity?
"I paint a lot these days. Creativity requires active work, and it can also be a hobby. In some way, I also find that I am better at criticizing – experience of life gives you strength. If I had the chance for another life, I could start over in glass design. I would like to make more free-form objects, which resemble ceramics. Creativity has not vanished with age."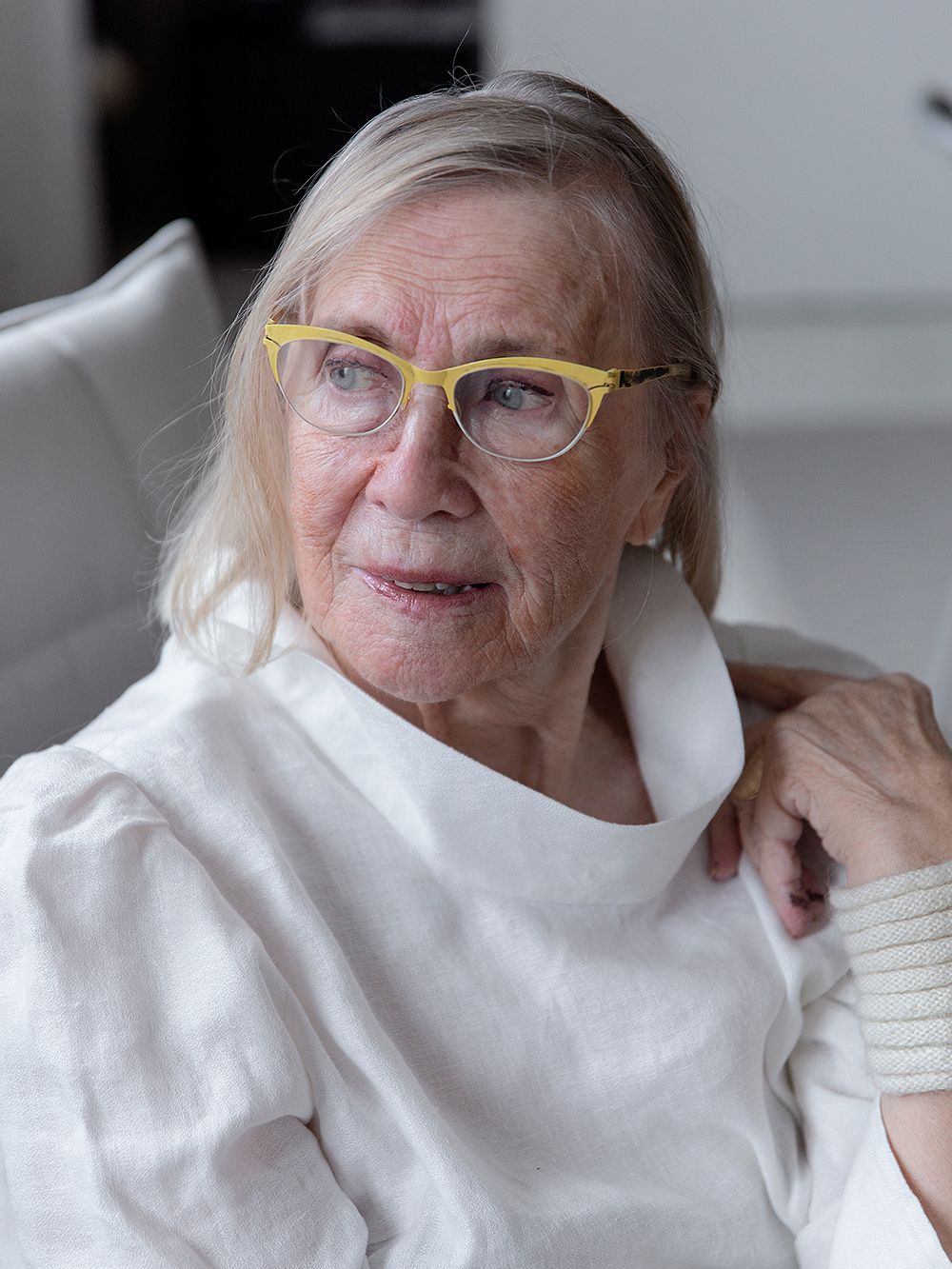 Who: Ritva Puotila
Born in 1935 in Vyborg, lives in Espoo
Studied at the University of Art and Design Helsinki in 1954–1959
Has had a long career as a textile designer – is known especially for her unique works, wall rugs and carpets
Founded the design company Woodnotes together with her son, Mikko Puotila, in 1987
Has received several design awards including The Finland Art Prize (1996), Kaj Franck Design Prize (2000), Textile Artist of the Year (2001), Red Dot Design Award (2004)
Maxim: "Everything can be done better, if you have time and love to work"
See also:
• Products designed by Ritva Puotila >
• All Woodnotes products >
Text: Mikko Vaija Photos: Kaisu Jouppi