Finnish Verso Design manufactures wooden baskets that even the Japanese tidying guru Marie Kondo recommends to her customers. Verso Design's timeless interior design products are innovated by a team of three female designers: Kirsikka Savonen, Tuttu Sillanpää, and Tuuli Burman – a mother and her two daughters.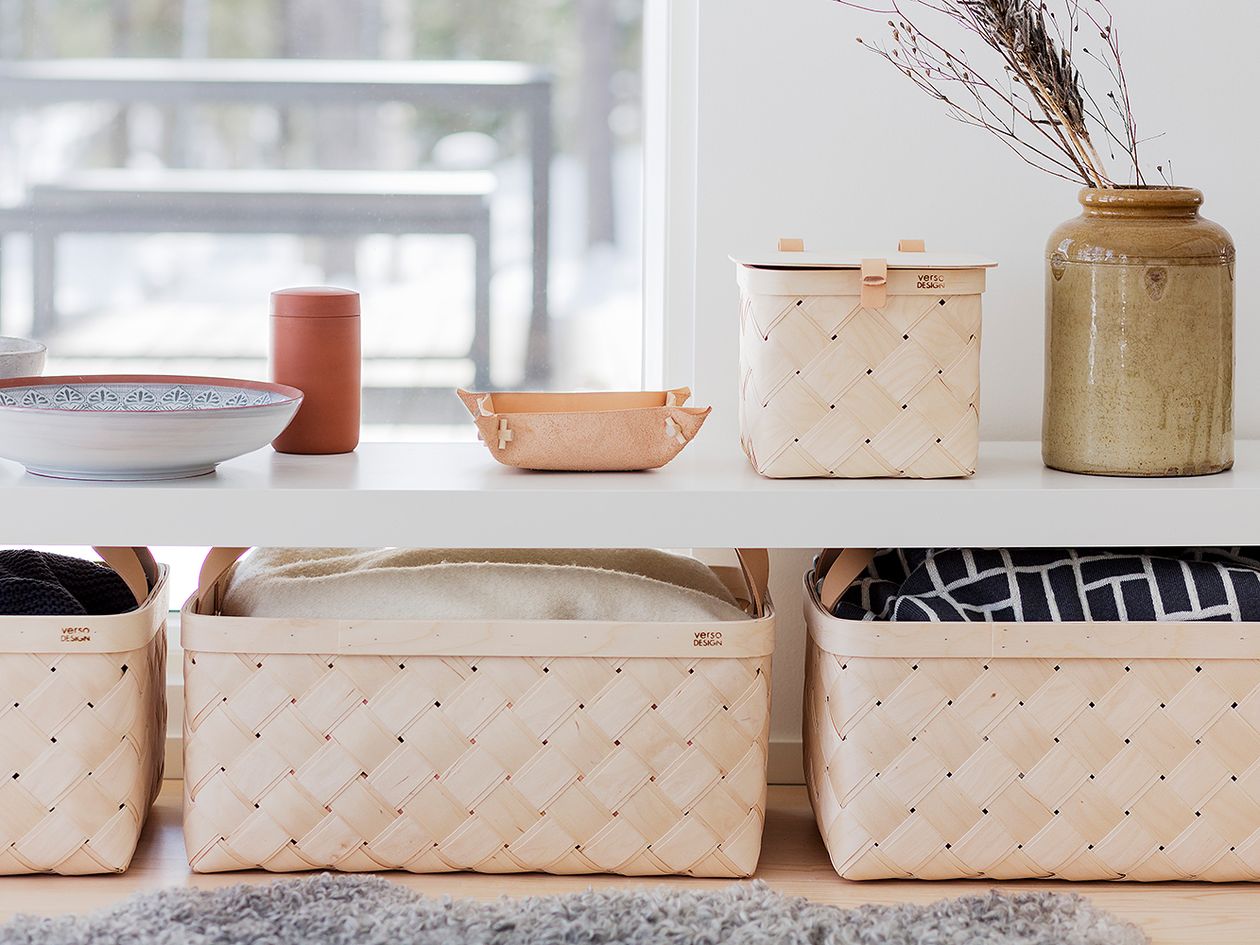 VERSO DESIGN'S COLLECTION is filled with products that are inspired by Finnish traditions and materials. The collection consists of sleek birch furniture, woven birch baskets and wooden boxes with beautiful corner joints, as well as materials such as wool and linen. Traditions have, however, been updated a little to give the products a modern look.
"Verso Design's products are characterized by a certain earthiness and clean shapes. We like to combine natural materials, traditional techniques, and modern design. We pick an element, such as a woven wooden surface or corner joint, and let the detail be visible in the product. We leave out all that is unnecessary," explain designer sisters Tuttu Sillanpää and Tuuli Burman about their design principles.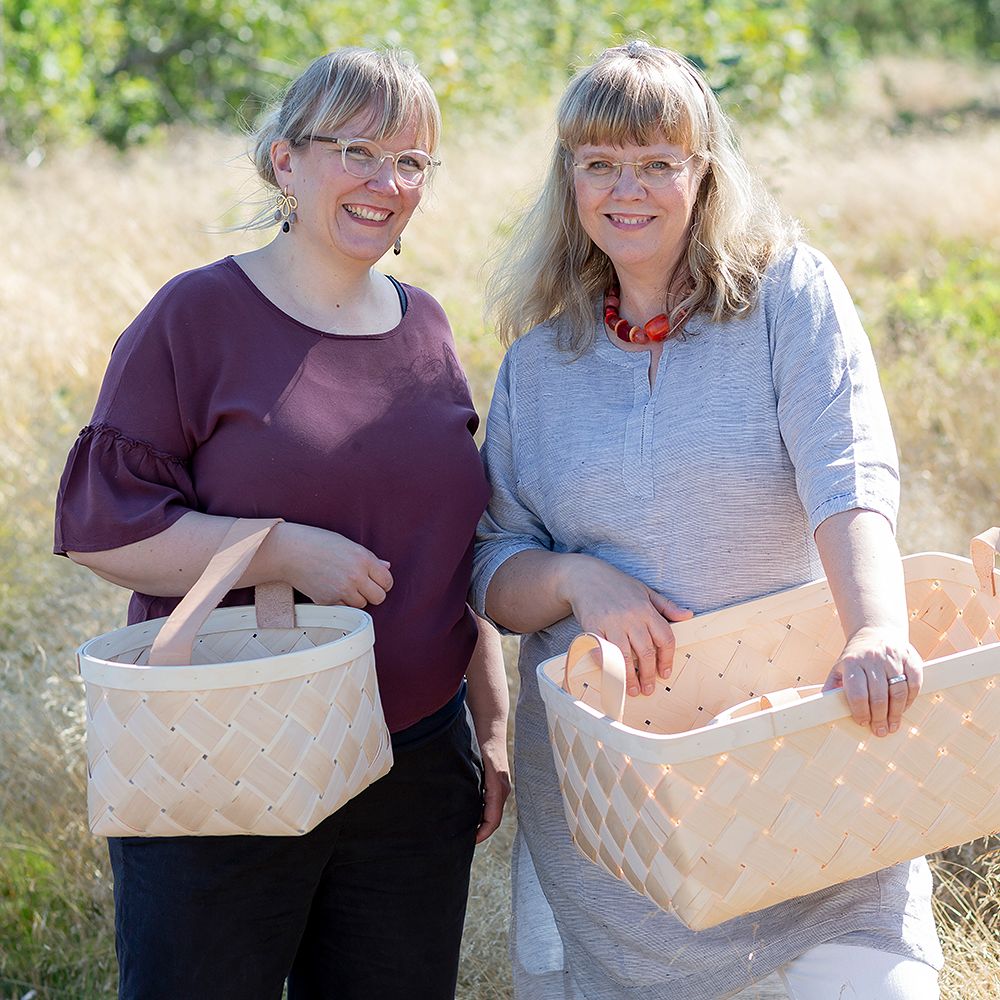 At Verso Design, new products are innovated together as a family. Two generations of designers participate in the development process. In addition to Tuttu and Tuuli, also their mother, interior architect Kirsikka Savonen, takes part in product design. Tuuli's spouse, carpenter Thomas Burman, is also consulted for the technical solutions of the wooden objects.
"We throw around and develop ideas together. It is easy for us to design together, as we all have a very similar view of design. It may have something to do with the fact that me and my sister grew up in the middle of mom's prototypes and played under her drawing board already as little kids. We have inherited a love of practicality, timelessness, durability, and natural materials," says Tuttu.
"The nice thing about working with family is always having someone beside you who can relate to your ideas. One of us always comes up with a solution," continues Tuuli.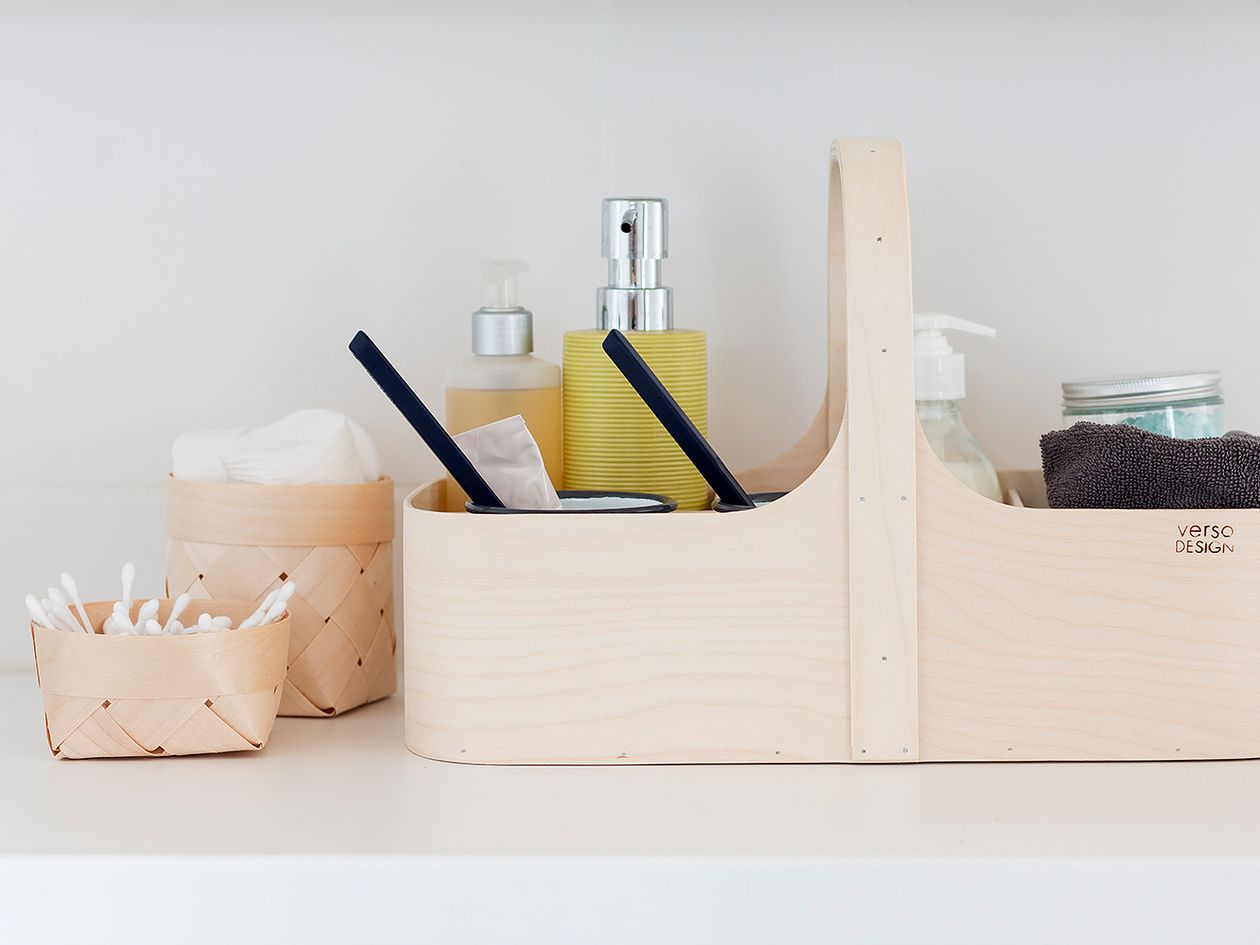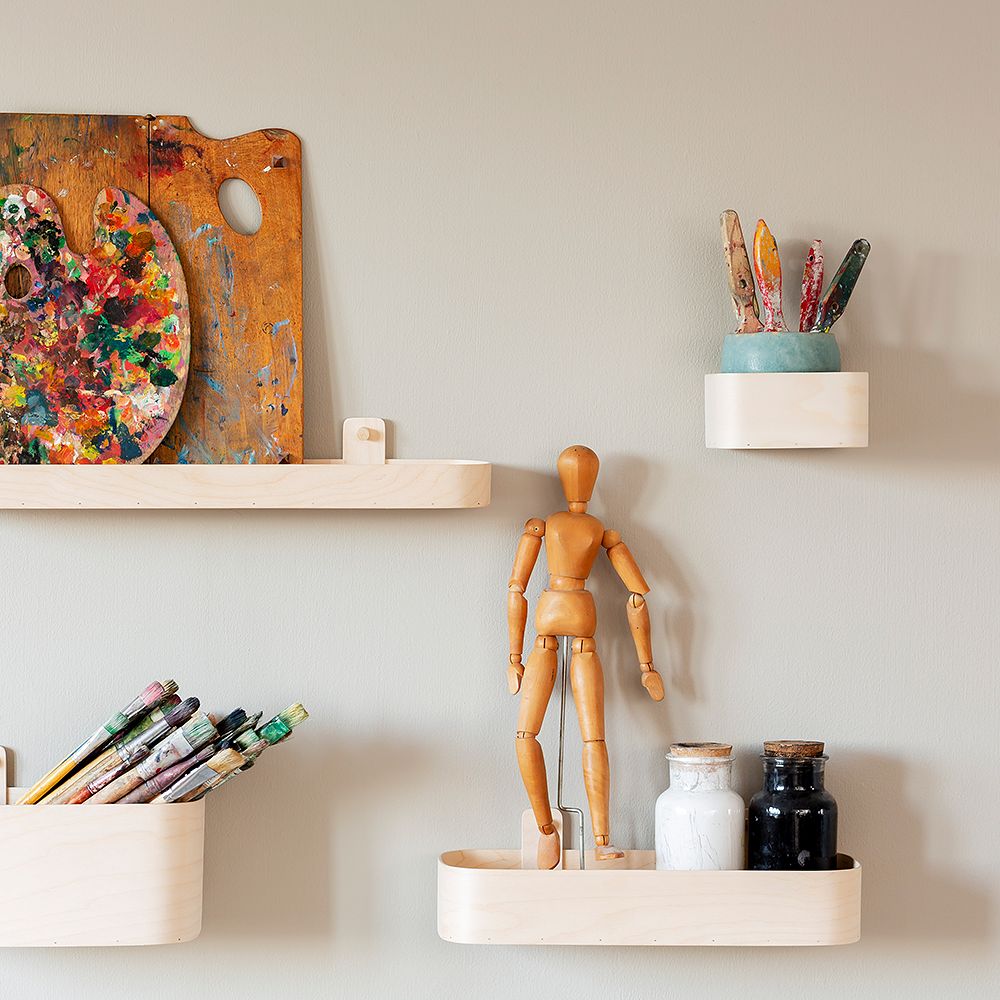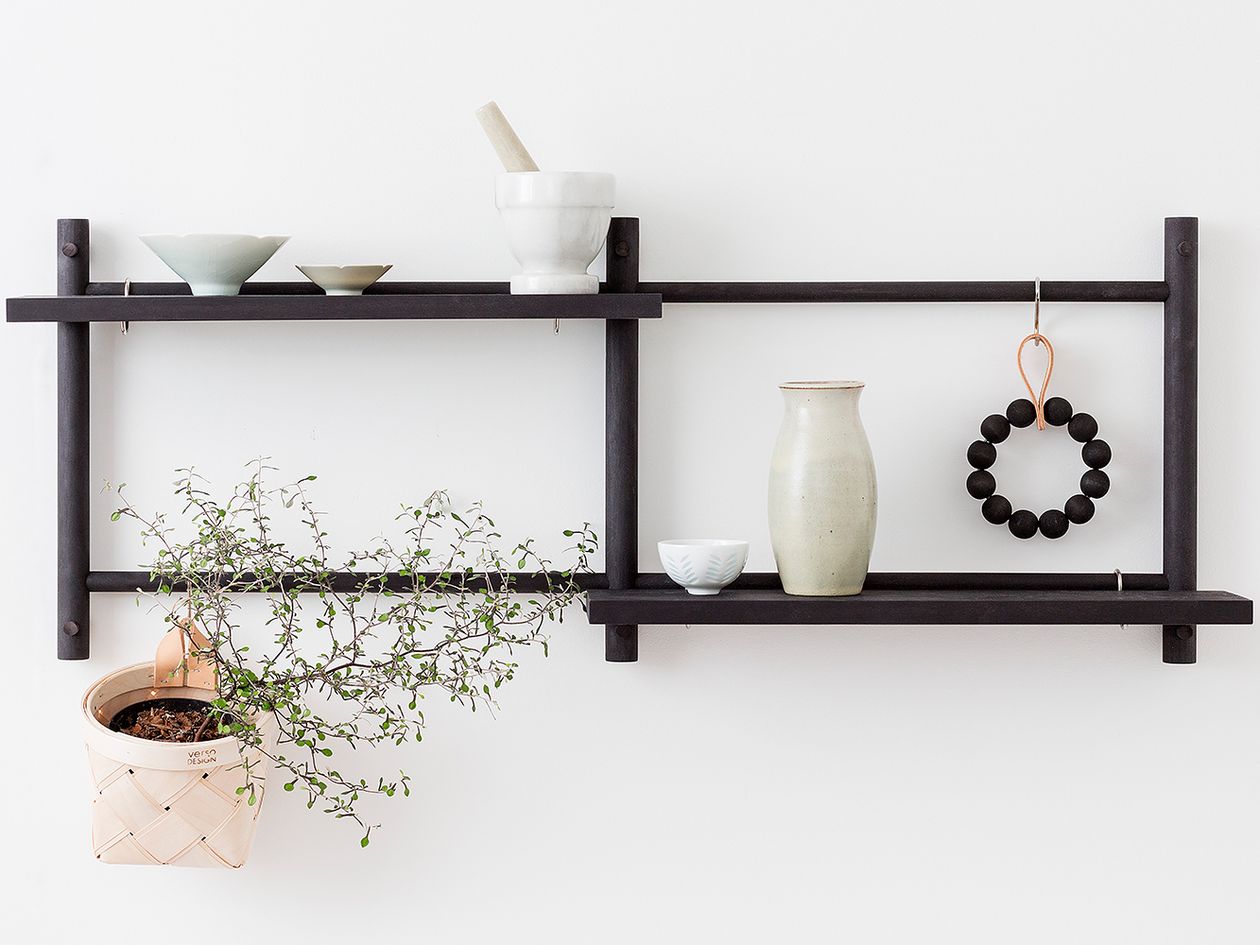 Verso Design, which has been in business for over two decades, was established in December 1997, when Kirsikka Savonen and Tuttu Sillanpää innovated together the Verso carpet, which combined wood and textile, and entered it in a wood innovation competition. The proposal was awarded, and the designers decided to find a manufacturer for it. For that purpose, Verso Design was founded.
"Finding a company to manufacture the carpet proved to be challenging. Kirsikka drove around the Ostrobothnia region from one weaving mill to another trying to find a company that would start manufacturing the new type of product. Only after several trips, she found a company, the Annala weaving mill, which took on the challenge."
The new entrepreneurs also wanted to reach customers beyond Finland and started immediately marketing the carpet to European design shops. Kirsikka, who worked as an interior architect, had traveled in Europe and knew that it would make a good market for unique and distinct Scandinavian design.
"We have inherited a love of practicality, timelessness, durability, and natural materials."
Since the very beginning, export has been an important part of the company's operations and currently comprises about 70% of production. Verso Design's minimalistic products raise interest particularly in Japan, Korea, Central Europe, and the United States.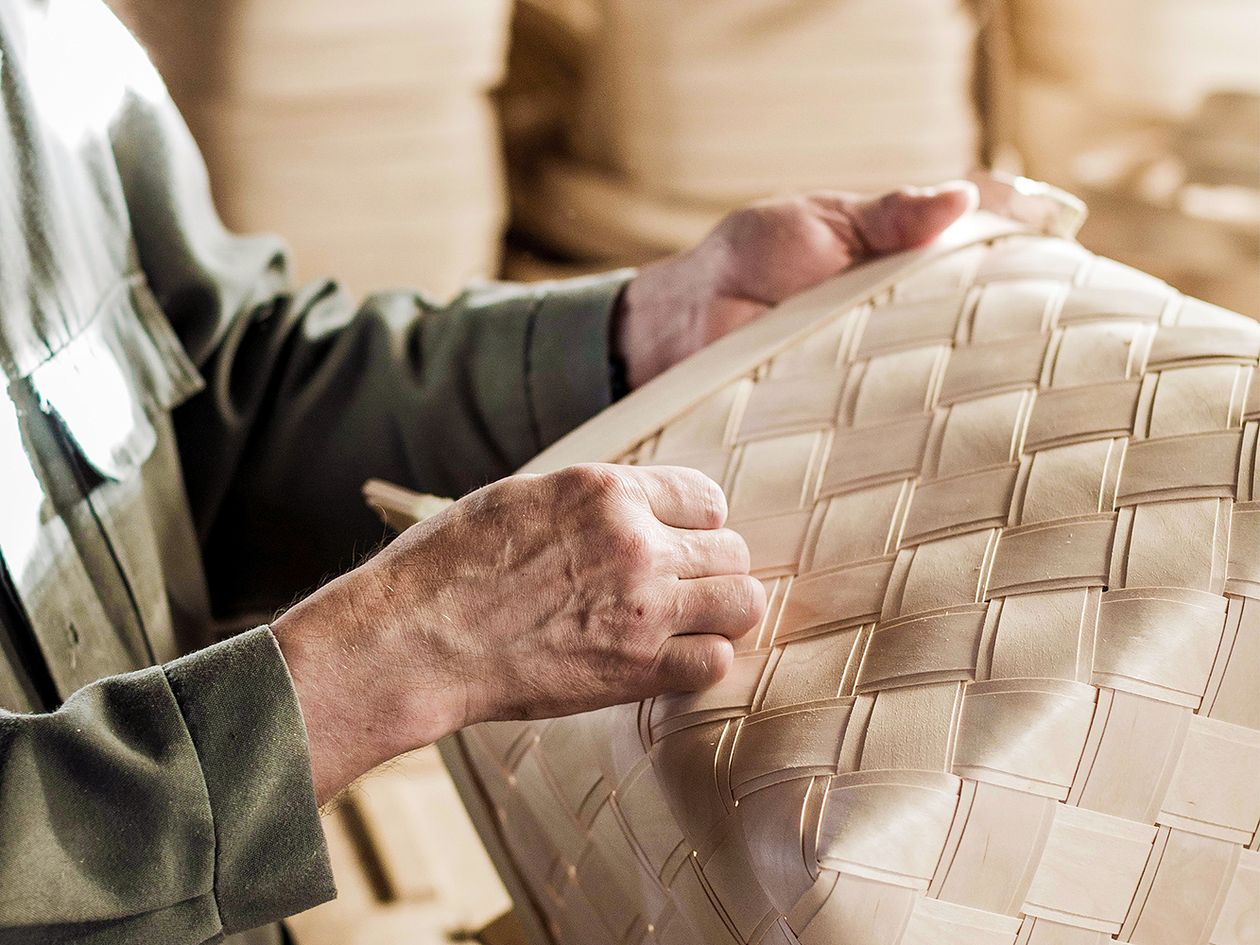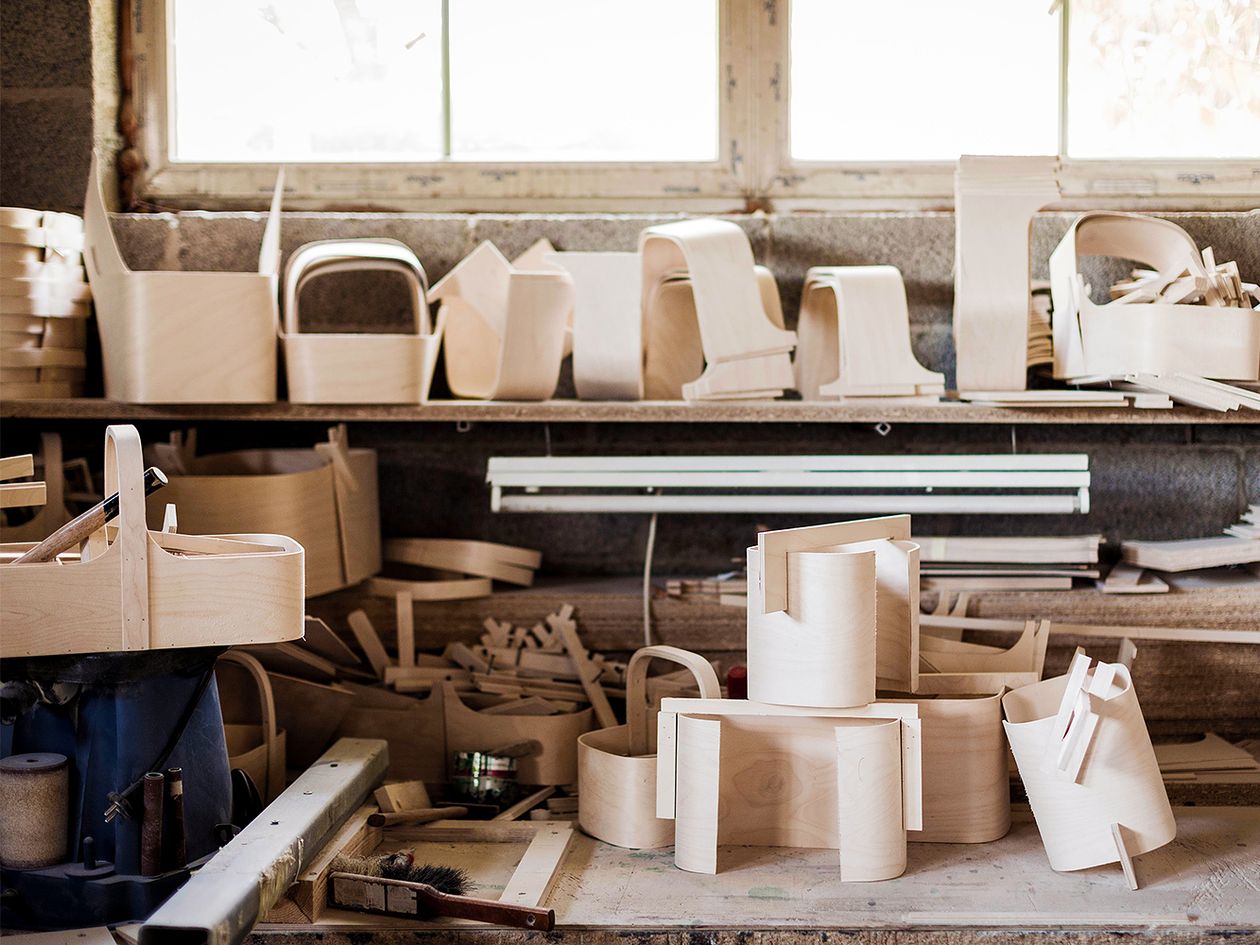 After the first carpet idea, over a period of more than twenty years, Verso Design's collection has expanded and now also includes new materials and product groups. Household storage solutions are the most prominent addition made to the collection in the past decade. The Lastu storage baskets, which are inspired by traditional Finnish woven birch baskets, have been particularly popular. A large product family has grown around the idea, and it includes baskets for various purposes.
For storage, Verso's design team has also developed Koppa boxes, which are made of bent birch plywood. The collection now also includes solid-wood Pala boxes for keeping small household items organized. "Instead of individual products, we develop more extensive product lines that can be used for various purposes," describes Tuuli Burman.
"Instead of individual products, we develop more extensive product lines that can be used for various purposes."
The latest additions to the collection include small furniture for homes: minimalist shelf systems, interior ladders, and side tables made of light birch. More furniture will be added to the collection in the future. New products are already on the drawing board.
"Originally, we designed the furniture for our fair stand to better showcase our baskets, throws, and linen textiles. Then, people visiting our stand wanted to buy the furniture. When this had happened at several fairs, we decided to develop the furniture to create models that are suitable for mass production and homes," explain the sisters.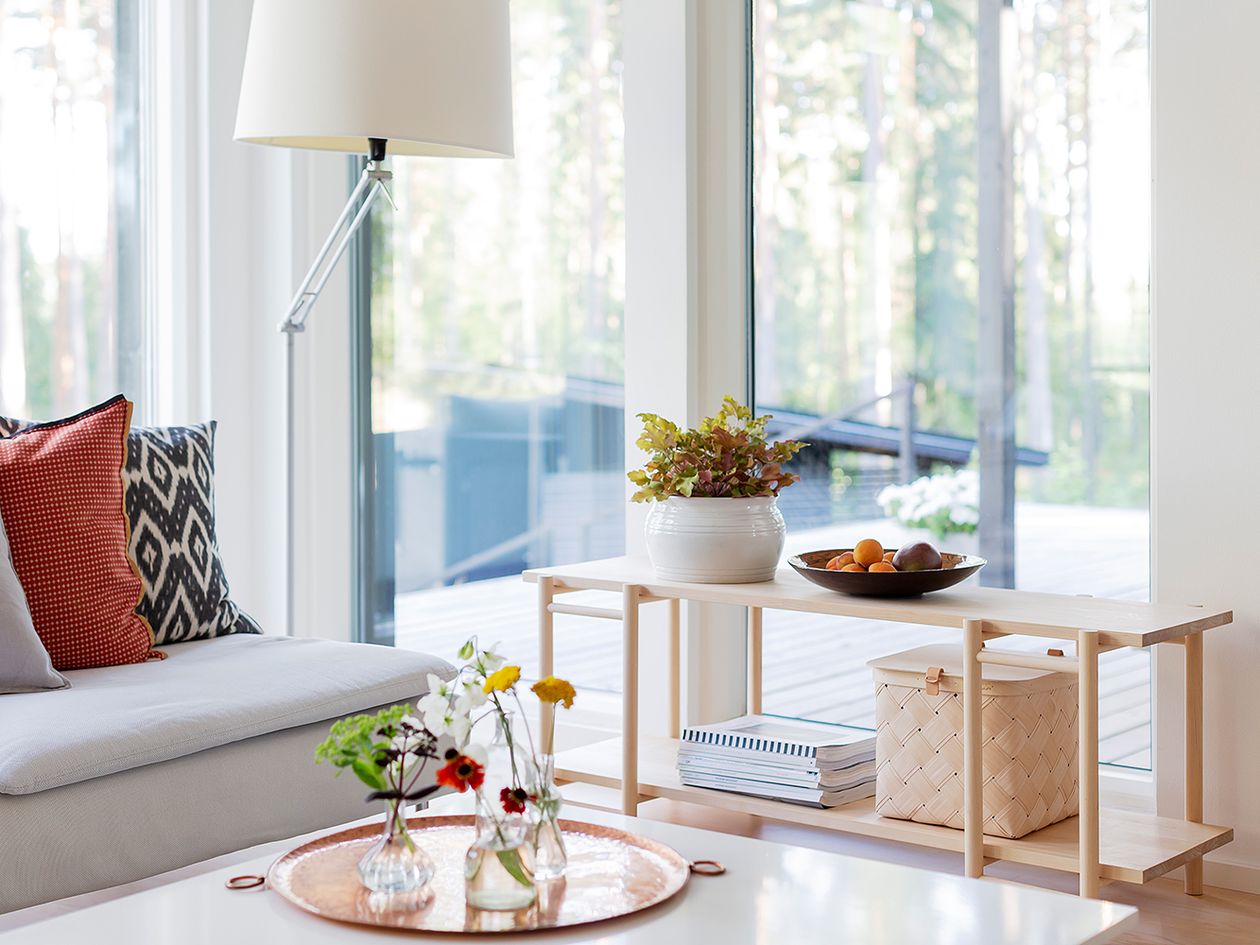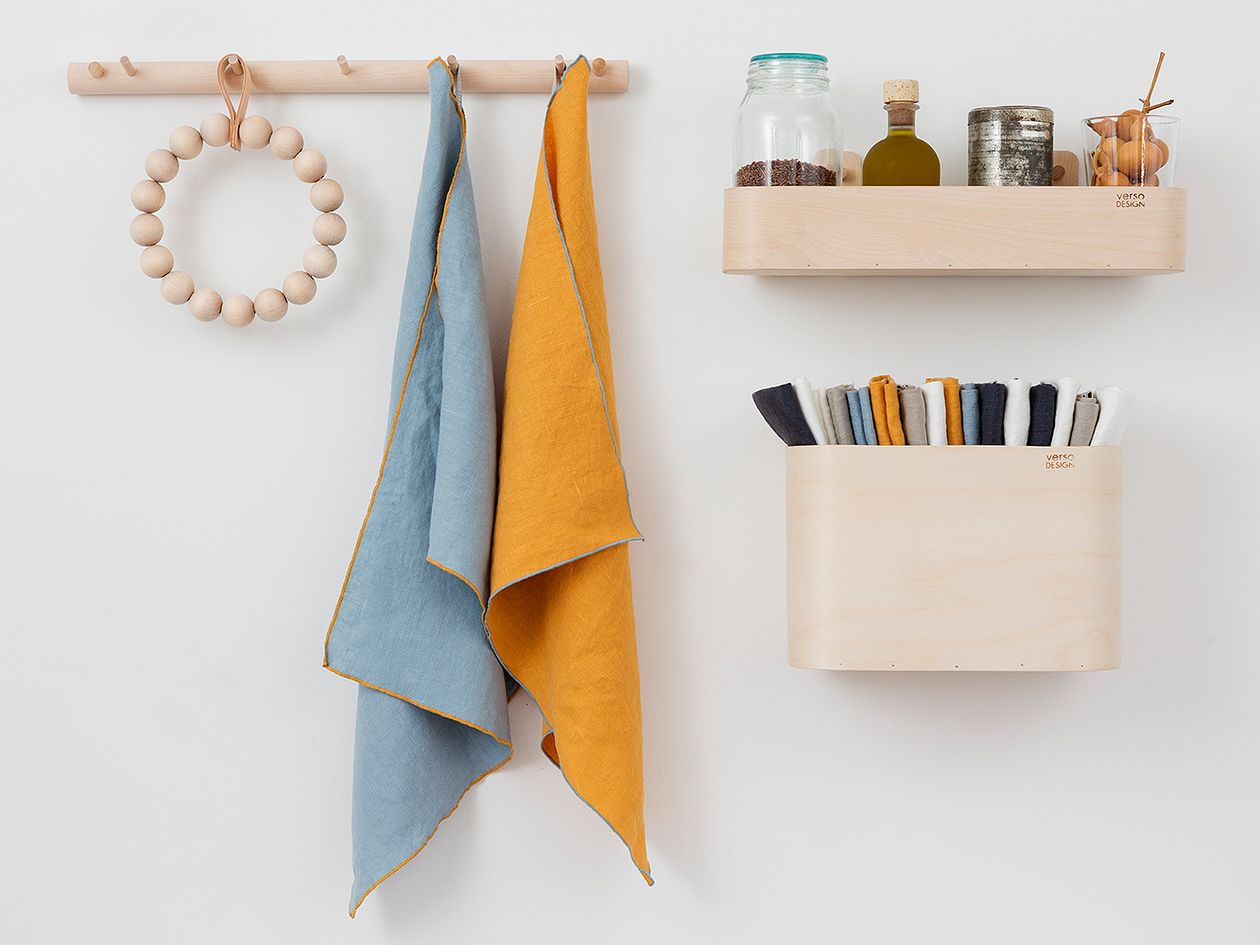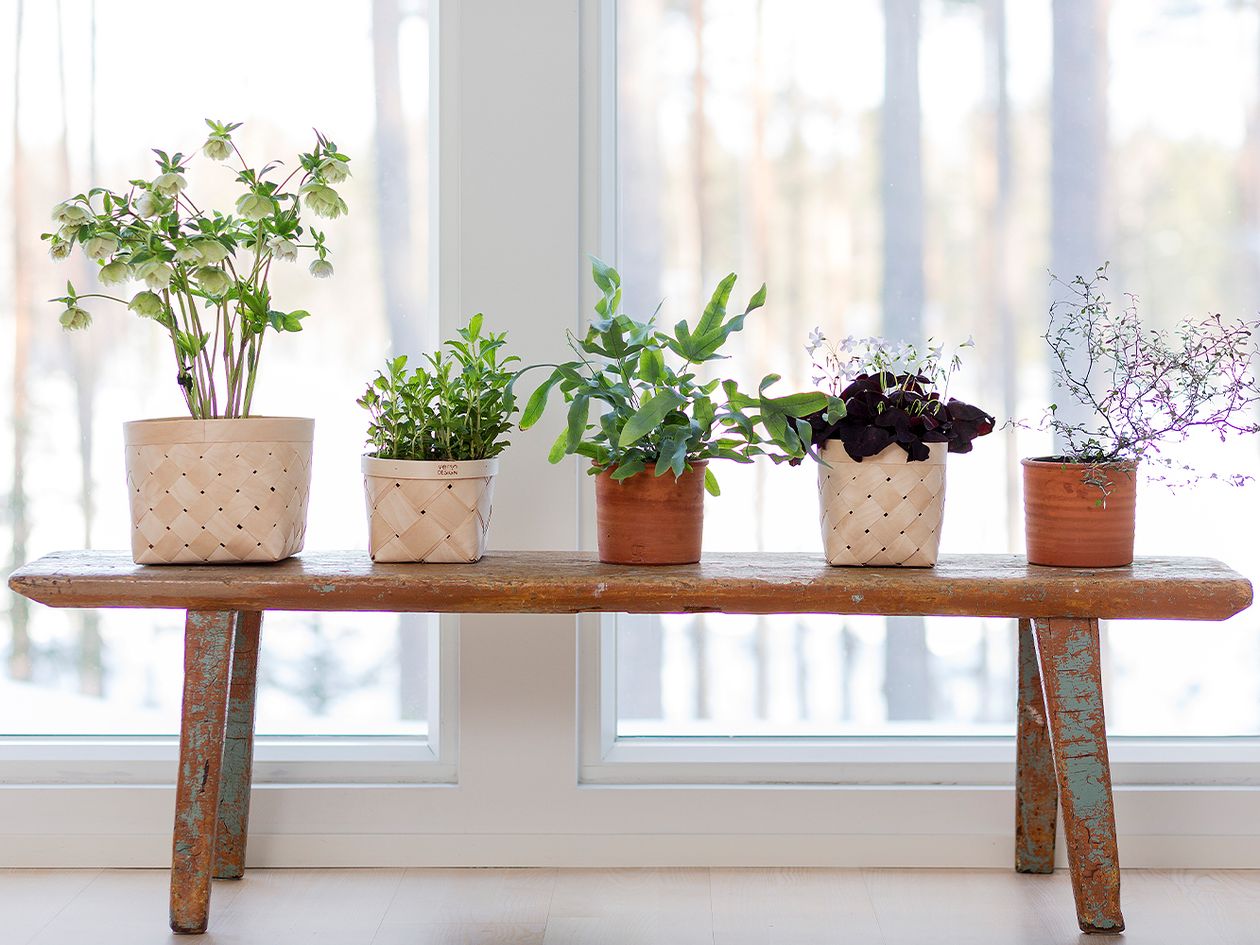 Along with new products, the entrepreneurs at Verso Design have taken many new car trips to find new manufacturers. All Verso Design products are manufactured in the Baltic Sea region. In other words, all products are manufactured either in Finland, Sweden, or the Baltic countries.
"It is important that we know the conditions under which our products are manufactured. Since we know our subcontractors personally, it is easier to maintain high and consistent product quality. Product development is also easier when we can just visit the production facilities. Our goals have remained the same over the whole two decades; we still want to produce durable and timeless high-quality products that are manufactured locally. Now it seems that these fundamental values resonate with more and more people decorating their home."
See also:
Text: Anna-Kaisa Huusko Images: Verso Design