Blogger Kasia Rutkowiak refurnished the hallway of her Warsaw-apartment with contemporary Nordic design and light, airy colors. Her old String shelving system, previously used in a home office, found a new life as an open wardrobe. Kasia shares with us the story of her hallway makeover.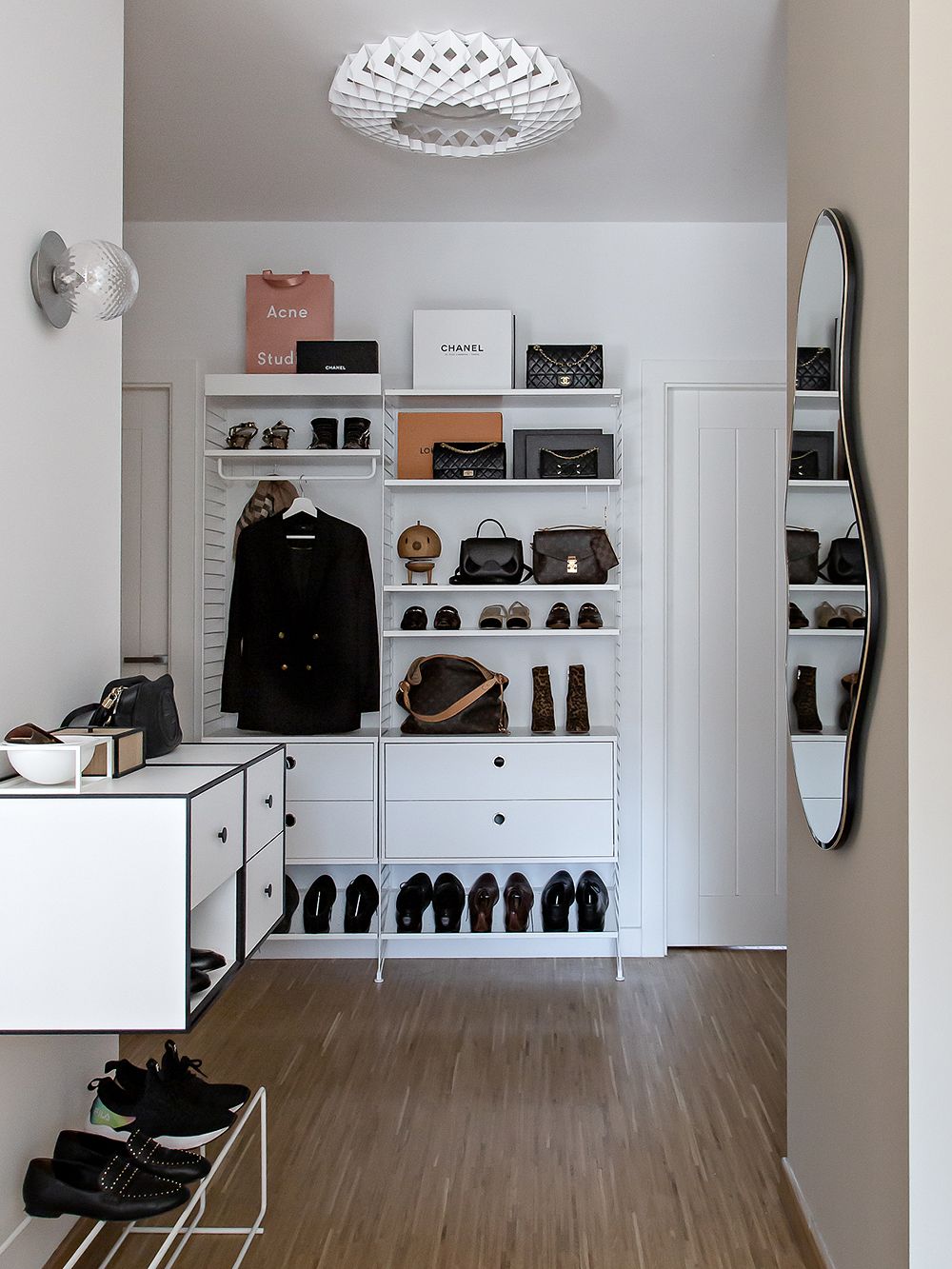 "IT'S BEEN ALMOST SEVEN YEARS SINCE I moved to Warsaw, Poland, from a little Danish island where I spent 12 years, learning and soaking up the Scandinavian design and lifestyle. Here in Warsaw, we moved into a rented apartment, which – as all the rental places – had some limitations regarding the adaptation to our needs.
I managed to accommodate most of our daily living space to our style, but there were some aspects of the flat that were not so easy to deal with or rearrange. One of them was the hall with five dark brown doors, so uninviting and dull. I thought it would stay this way forever, or at least till we find a new space for us one day, but the lockdown and staying home for many weeks in a row made me decide to change this space once and for all.
As the dark brown doors were my main problem, I managed to find a company that was open to assist us in choosing beautiful white doors for this space, without even having to leave the apartment. As soon as they were sat in (what an unbelievable change!) and we refreshed the walls with some white paint, it was time for the second, even more exciting part of the project – finding furniture and lighting.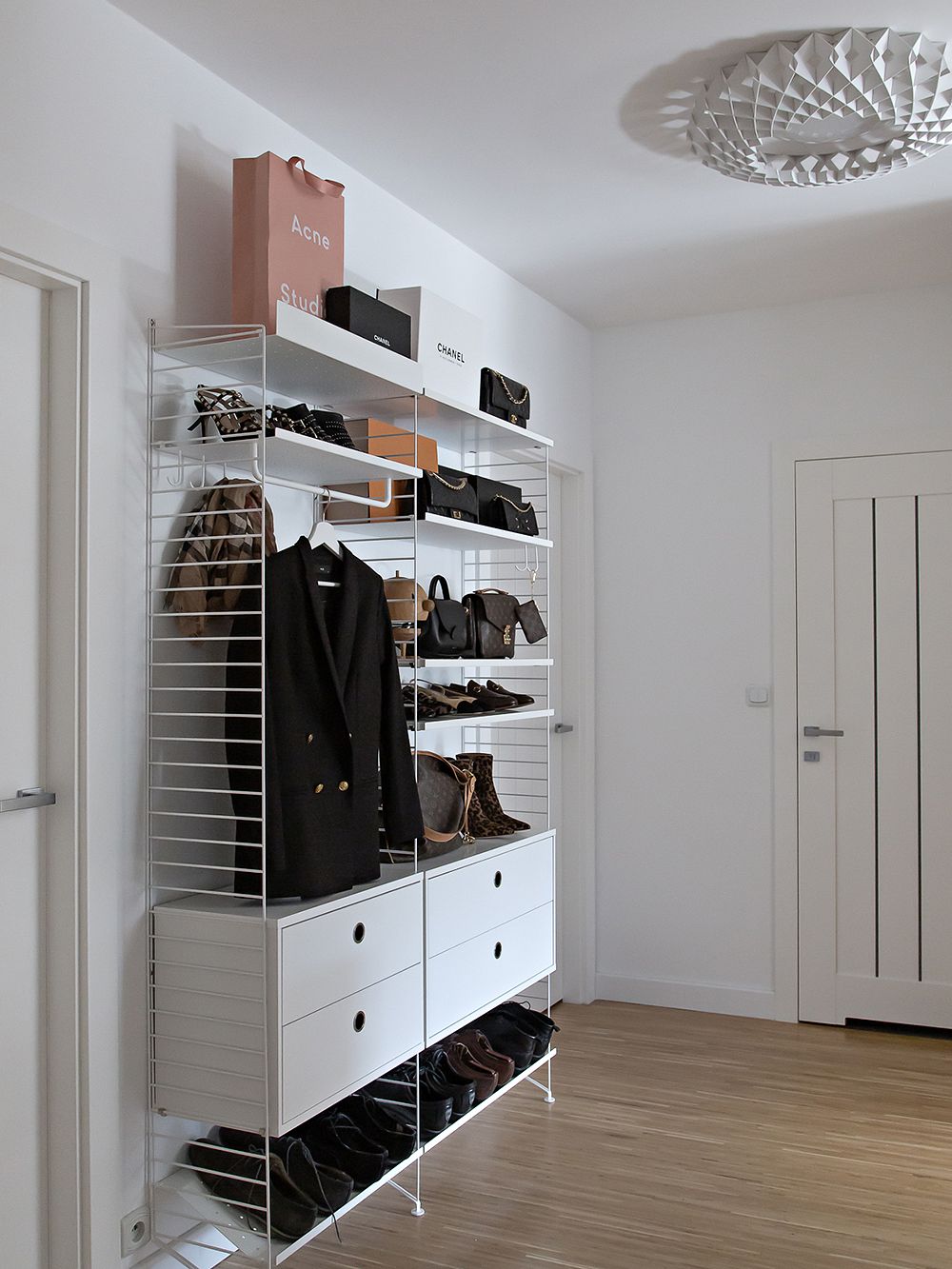 Hallway decor with a Nordic vibe
As a huge fan of the String Furniture solutions that I know well from my previous home office arrangement, I decided to opt for an open wardrobe. Ever since I changed my String for another solution, I knew that it would come back to our apartment in another form and place. Its functionality is unbeatable. The adjustment possibilities, endless configuration options, timeless and sleek design, all made it the perfect choice for our hall.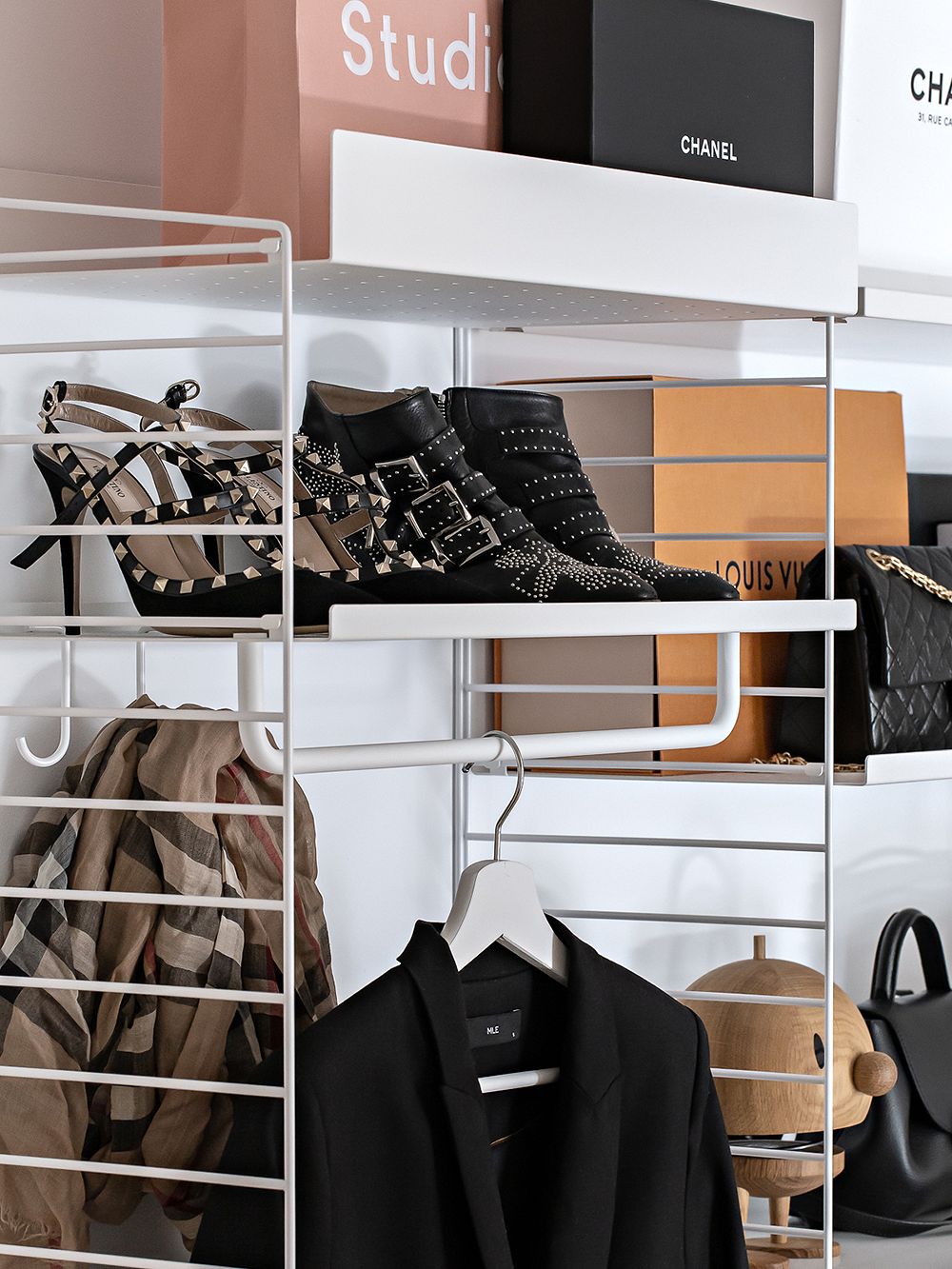 There was enough space for two tall String shelving sections of 58 cm and 78 cm. I was super excited to find out that all the things that I needed for my projects were available and in stock at the Finnish Design Shop, ready to ship right away. Before I knew, we could put up our new hall arrangement, with drawer units, regular shelves, shoe shelves, coat rack, and some smaller hooks. And, as usual with String, we will be able to adjust this configuration however we will need in the future. The versatility of these products is absolutely amazing!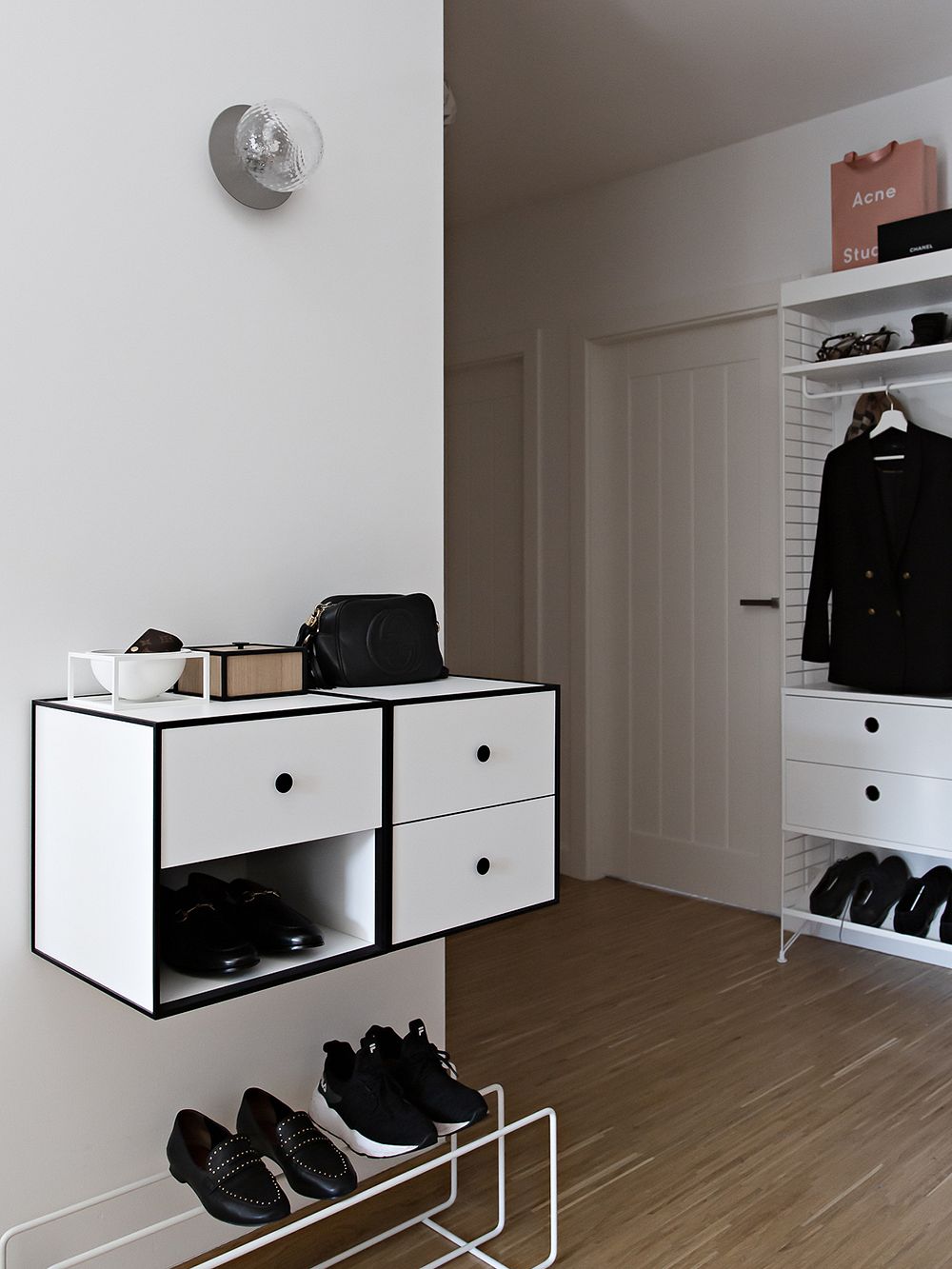 In the passing between our shared living and kitchen space and the hall, I added two new cabinet units from By Lassen's Frame collection. We mounted them on the wall at the most convenient height and complemented them with Showroom Finland's Mixrack shoe rack in white. The frame units are incredibly handy and the surface is super easy to clean. A perfect combination!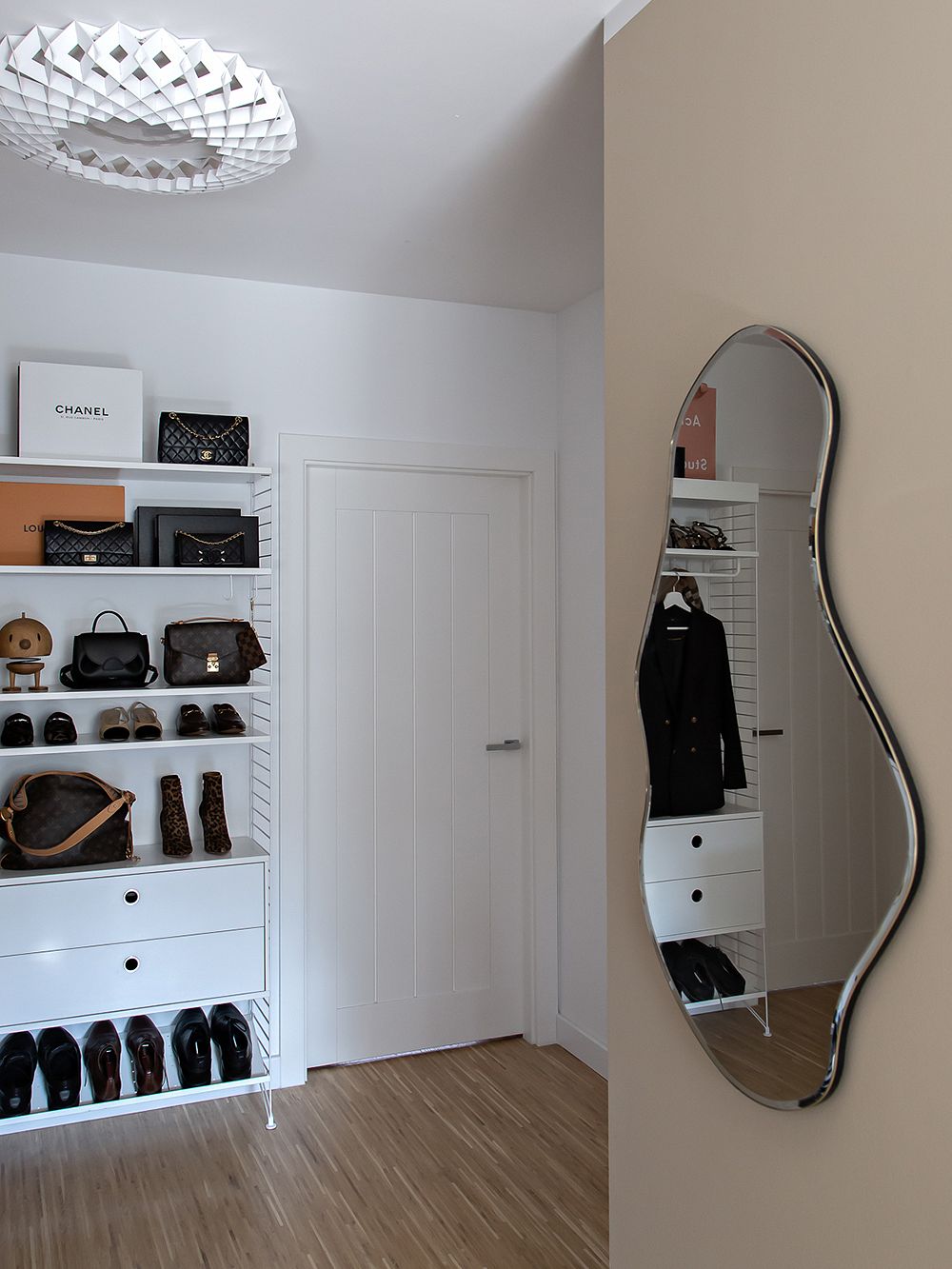 Lighting up the hallway
Another great product for our new hallway was my dream mirror, Pond from Ferm Living. I've been wanting it for many long months and couldn't wait to bring it home. Although the initial idea was to keep the mirror wall white, we eventually decided to paint it soft beige, to add some extra contrast and softness, as well as to show this beautiful mirror a bit better.
And last, but not least – the lamps. No space is complete without the right lighting. Our new hall decor definitely needed new lamps, and as a true lighting enthusiast, I immediately found ones that would look amazing in the new surroundings. For the ceiling, we ordered two white Pilke lamps by Showroom Finland. They have a decorative yet simple design, and their light is simply beautiful! I generally think that this Finnish brand is truly worth attention.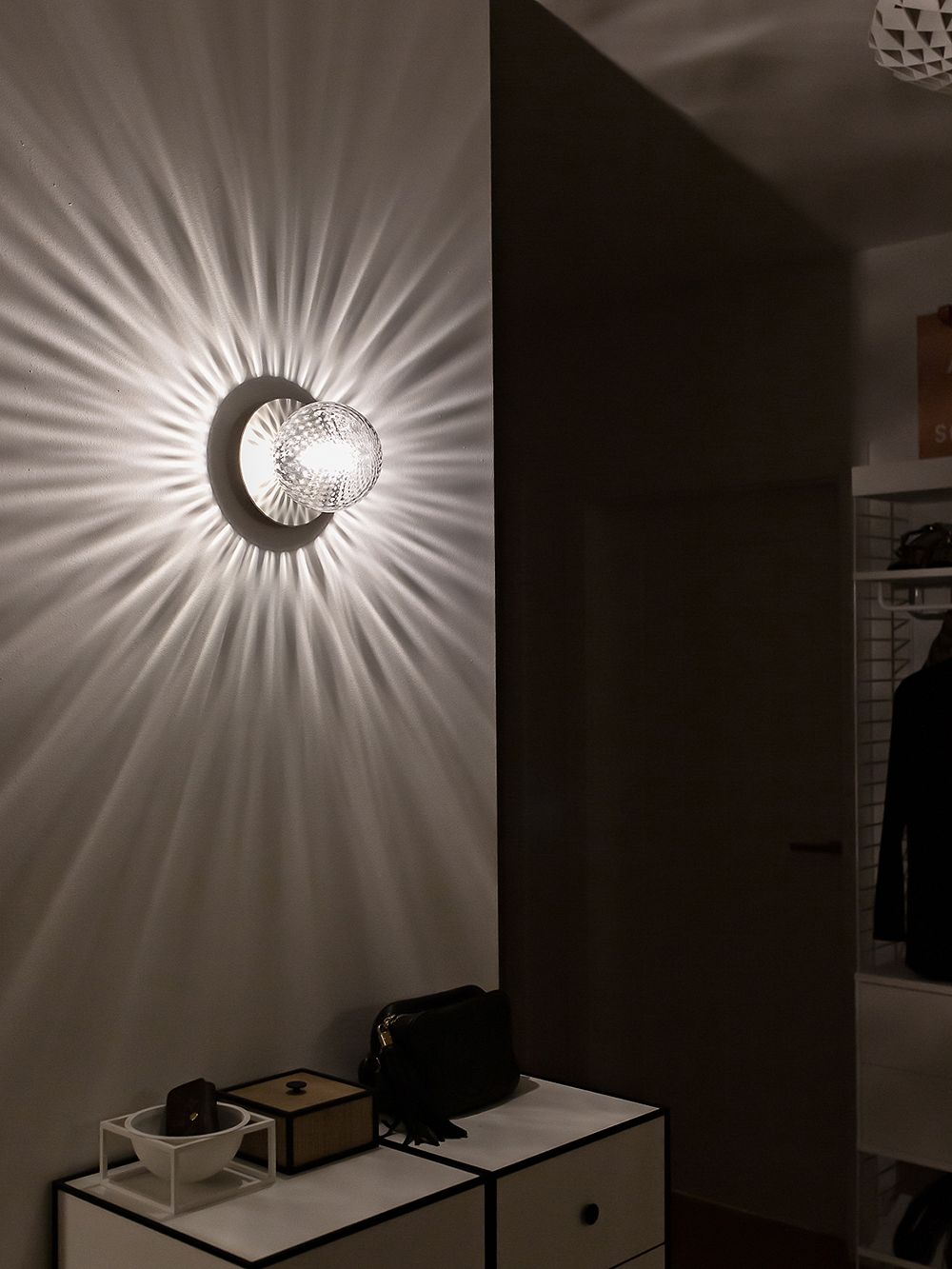 On the wall, we chose a small but very distinctive lamp that welcomes us with the loveliest rays of light when we return home in the evening. Despite its tiny size, the Liila 1 lamp from Nuura creates a charming ambient light! Every guest who has visited us and seen its glow has given it plenty of compliments. I am super happy for my choices and wouldn't want to have it any other way!"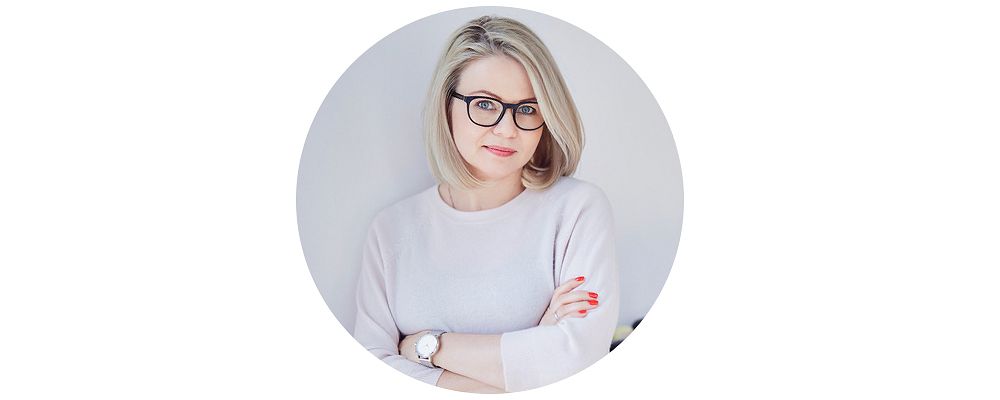 Kasia Rutkowiak is a Polish-born freelance interior stylist, photographer, and writer of the Scandinavian interior and lifestyle blog My Full House, which has followers and readers from all around the world. She is a mother to three Danish-born children and has lived over twelve years on the island of Bornholm in Denmark. Currently, she resides in Warsaw, Poland.
See also:
• All products by String Furniture >
• Small storage >
• New arrivals at Finnish Design Shop >
Text and images: Kasia Rutkowiak