Danish design brand New Works strives to rethink Scandinavian design traditions. Design Stories had a chat with Knut Bendik Humlevik, the Creative Director and co-founder of New Works, who wants to cherish creative experiments and offer some peaceful moments in this hectic world.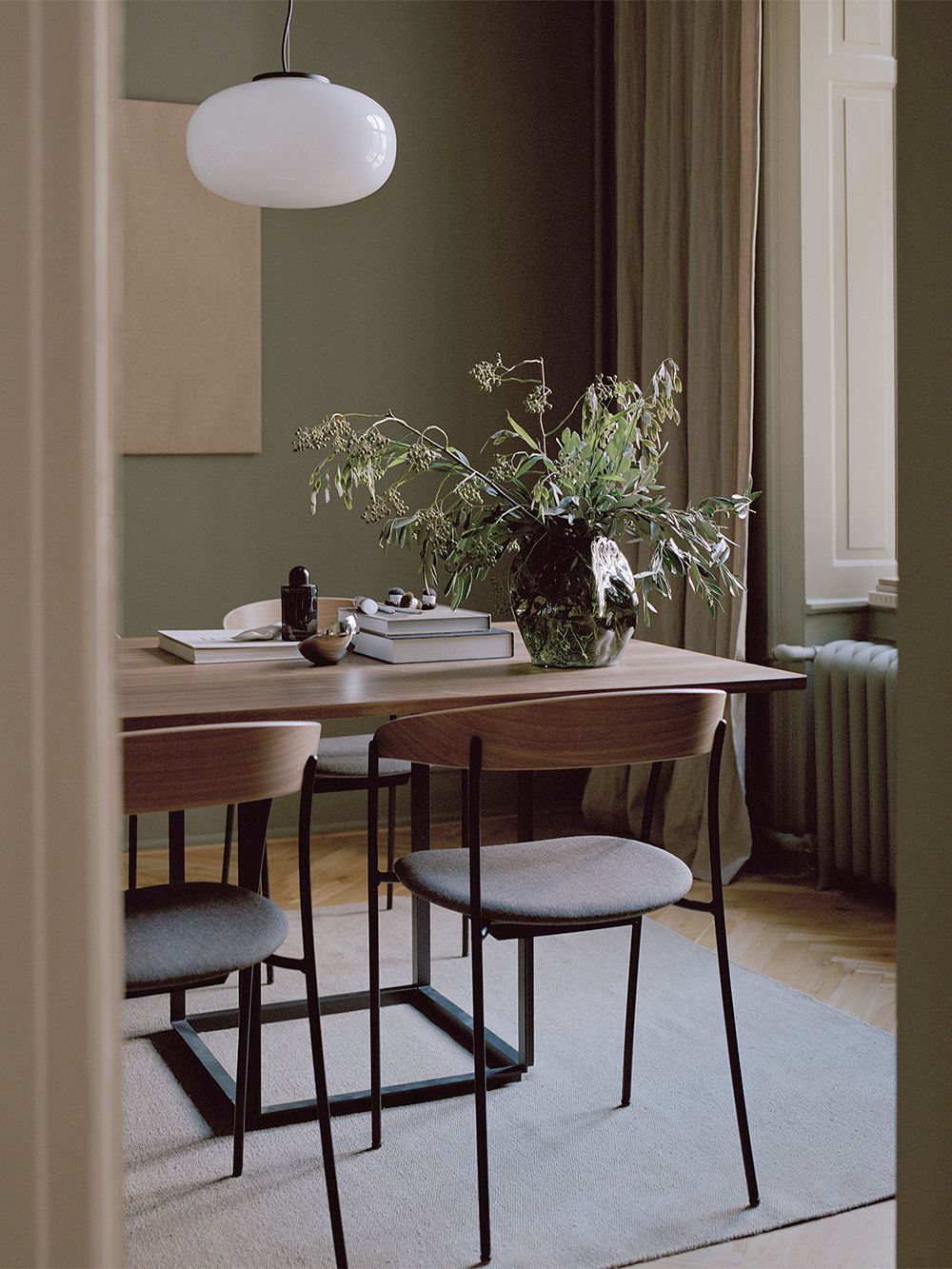 DANISH DESIGN HOUSE New Works pays tribute to material-driven design, sculptural forms and craftsmanship. Established in 2015 by Knut Bendik Humlevik and Nikolaj Meier, New Works wants to rethink Scandinavian design, forms, materials and solutions with its curated collection.
As a Creative Director of New Works, Knut wants to ensure there is always room for creative experiments – a place for new works and artistic approach, as he puts it himself. In addition to his own product designs, the brand co-works with renowned international designers and artists such as Lars Tornøe, Maija Puoskari, Cristian Mohaded, Signe Hytte, Hunting & Narudand and Anderssen & Voll.
Design Stories had a pleasure to chat with Knut about the brand's bestsellers and identity.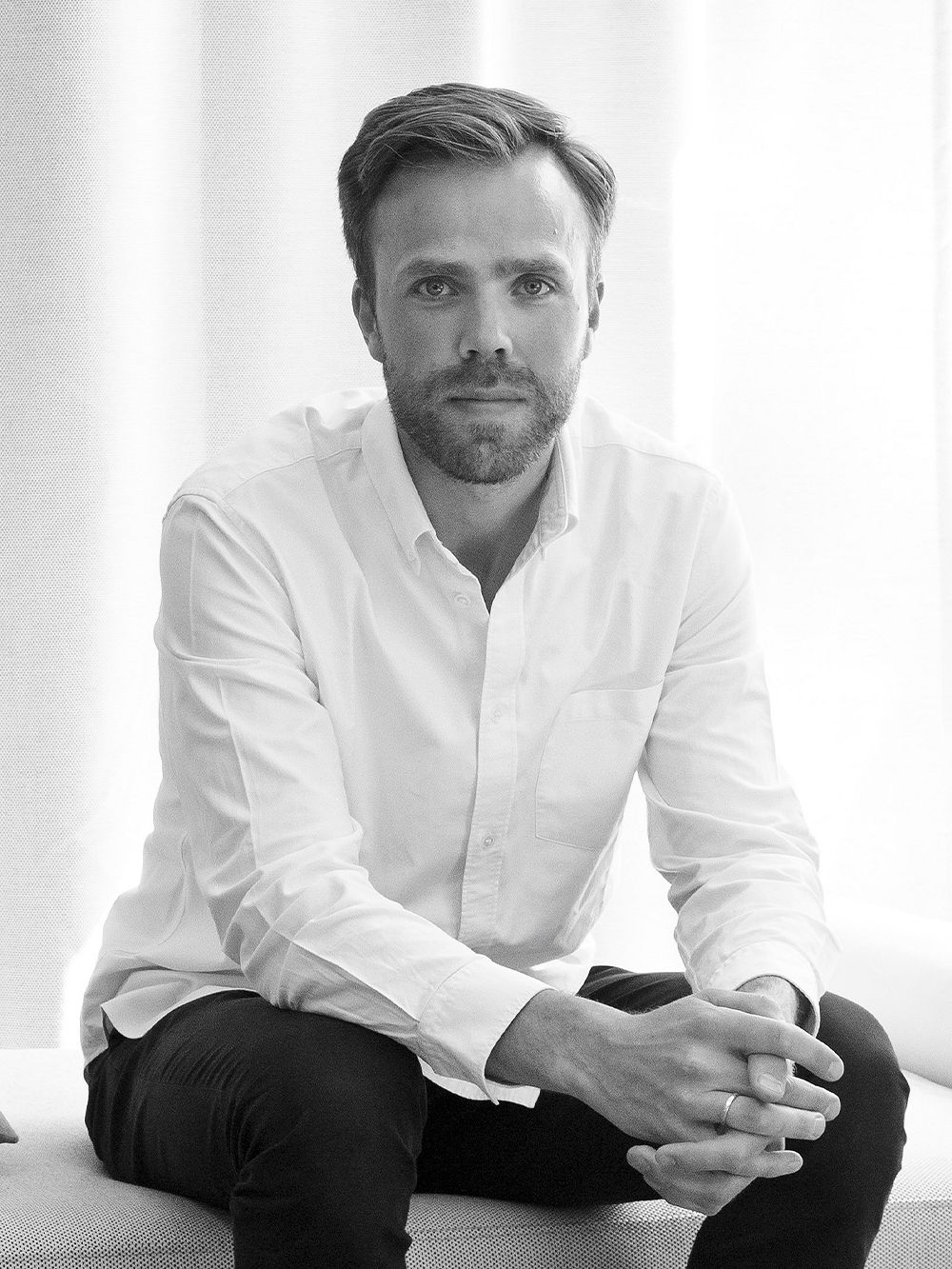 Hi Knut! Could you briefly tell us about your background and how you ended up dealing with design in the first place?
"At the age of 20, I moved from Norway to Copenhagen to study architecture at the Royal Academy of Fine Arts. During my studies, I noticed I was even more interested in designing interiors than buildings. While working for Hay, I learned to love furniture and lighting and understood that design was the path for me.
Little by little I started dreaming of a design company of my own. In 2014, I met Nikolaj who shared the same vision. We spent one whole year designing the first collection of New Works before launching the brand at Stockholm Furniture Fair in 2015. I'm happy that I eventually finished my architecture studies – still today, my background in architecture gives me a distinctive approach and understanding for design."
How do you see the core and essence of New Works' collection?
"New Works is more than just a collection of design pieces. It represents a whole aesthetic universe, offering room for a pause in this hectic world. Every piece of our collection is part of the same lifestyle concept that reflects our core values. Visually sculptural forms and serene ambience unites our products. In our material-driven design, we honour unique and individual qualities of materials, letting them define the colour and essence of the final product itself. For us, a good product is not only about looks but also about how it feels when touched and held."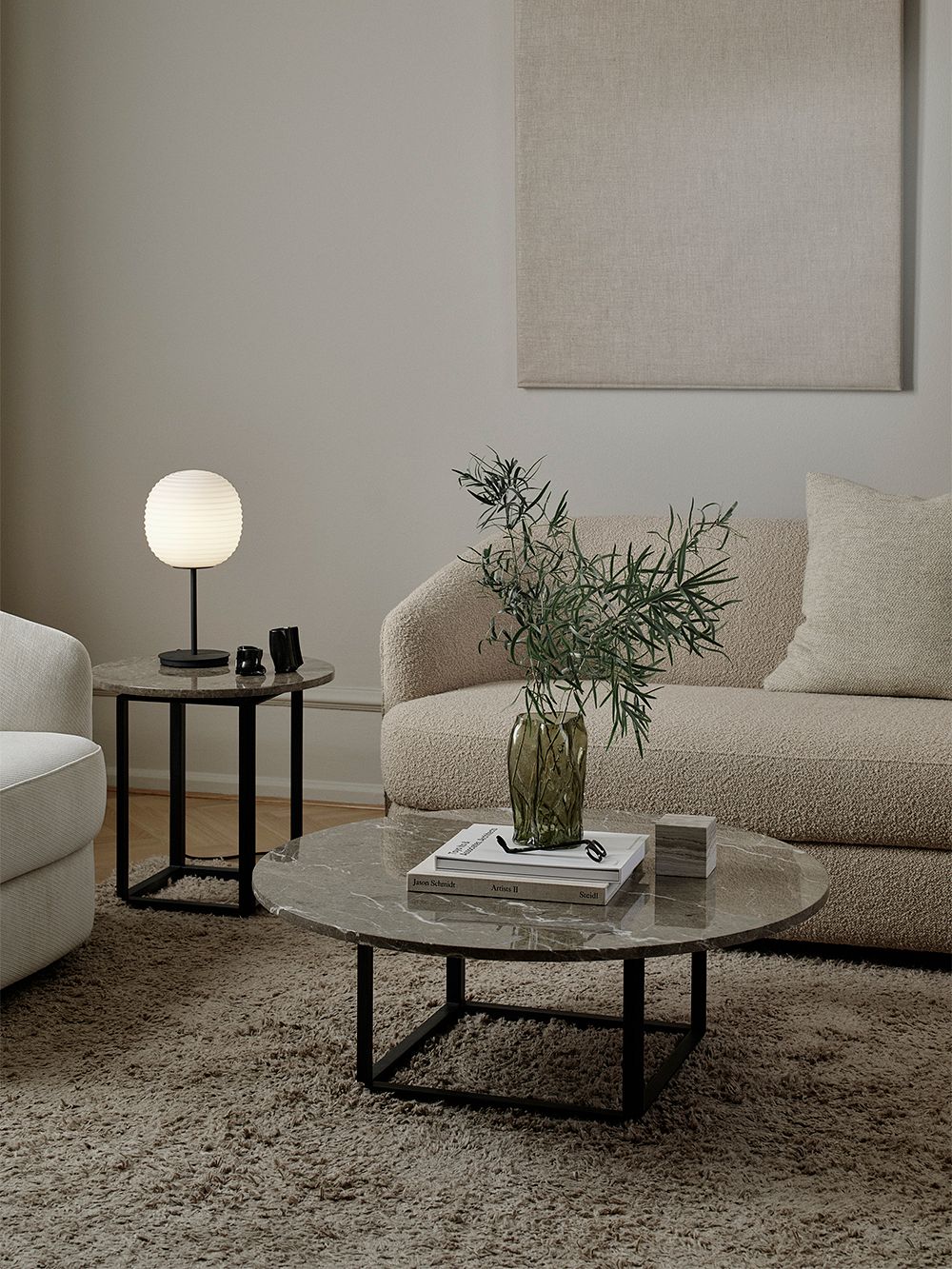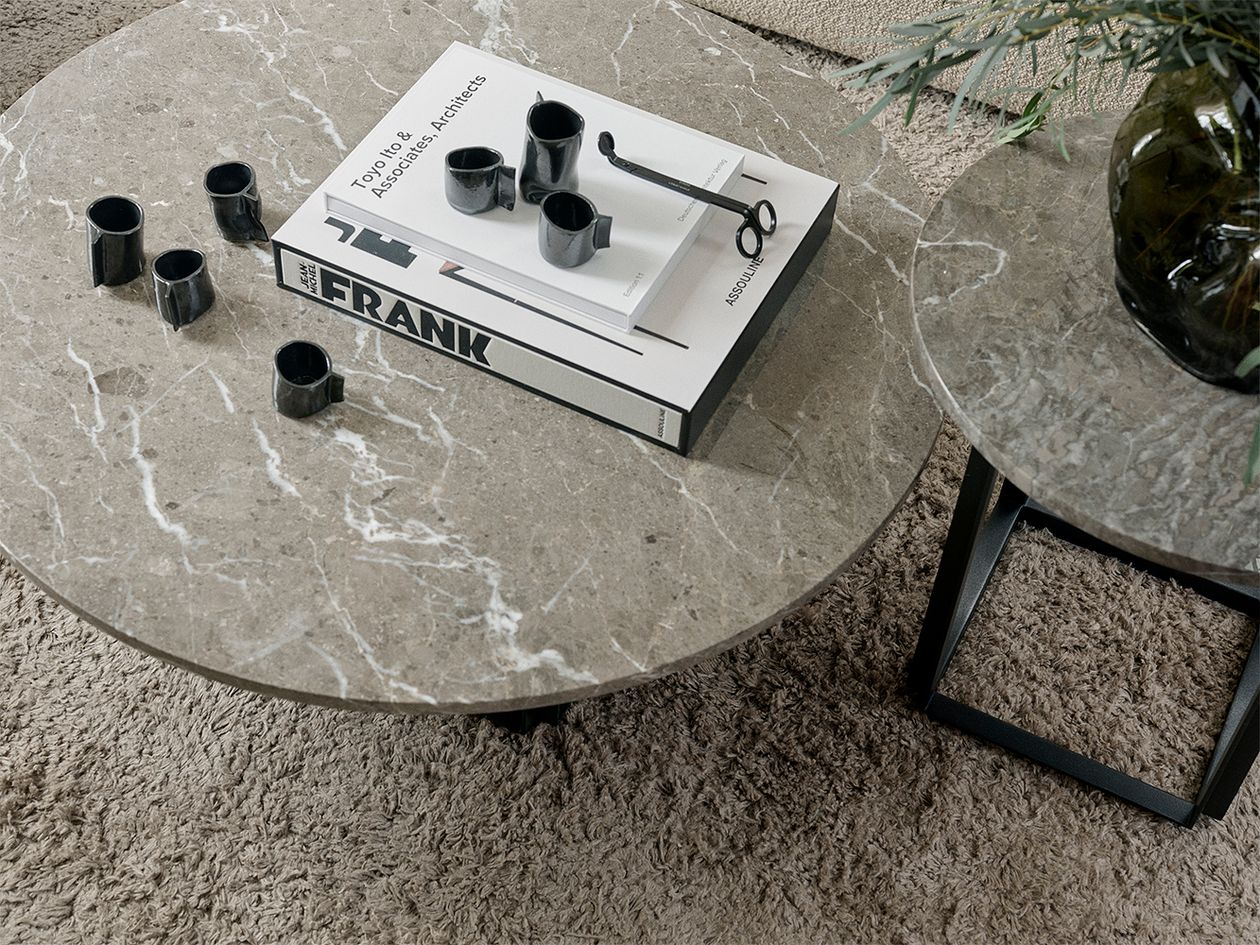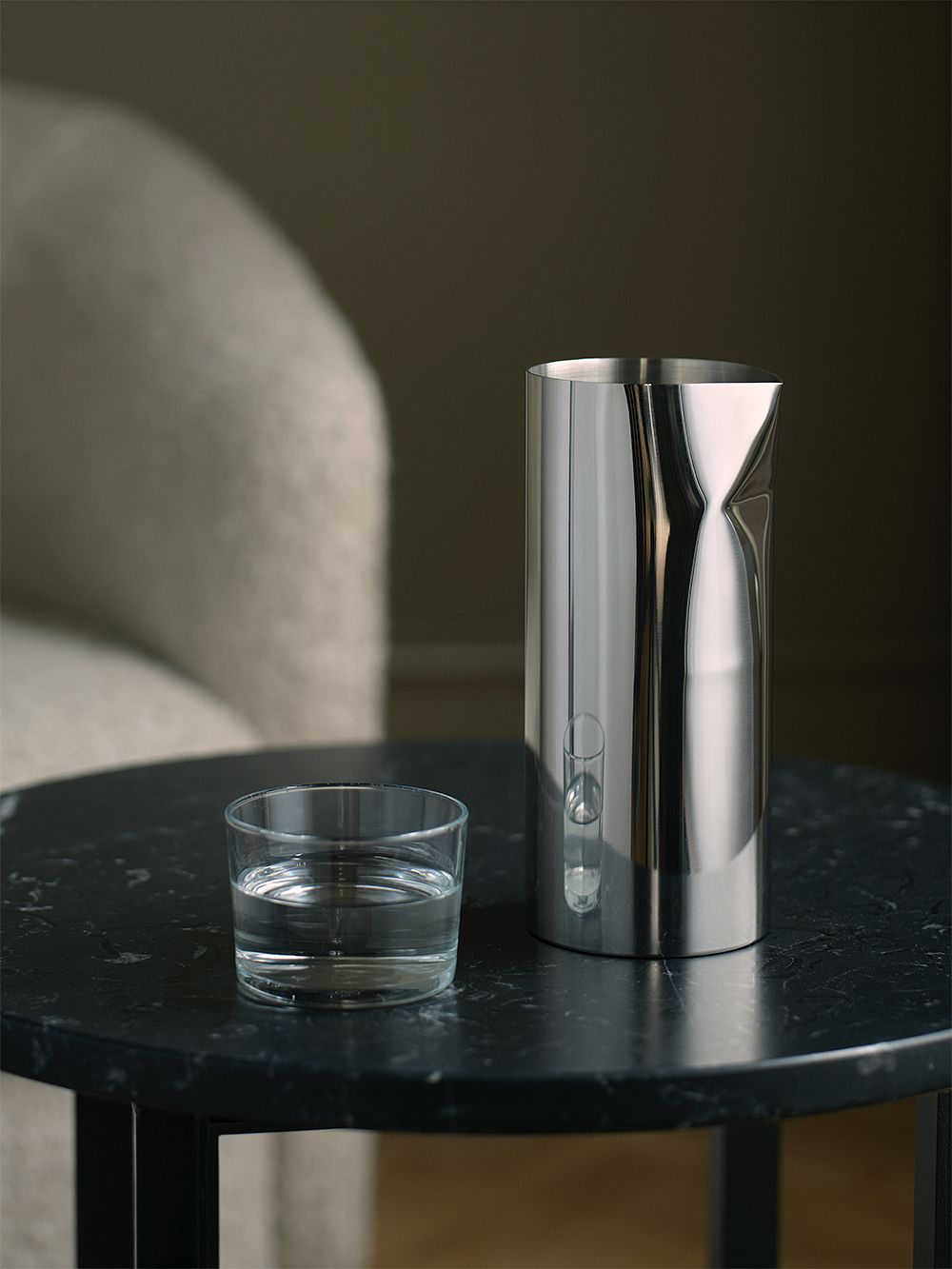 How do you find New Works' relationship to Danish design heritage?
"As a Danish design brand, we inevitably pay homage to Scandinavian design legacy. Yet ever since the beginning, it has been clear that we are not representing the 'New Nordic' approach. For me, it's important that New Works is not a direct offspring of the Scandinavian design industry but instead adds a more unpolished and slightly rough feeling into it.
As a Creative Director and designer, I mainly drive my inspiration from craftsmanship and art as well as design and architecture from areas south of Scandinavia, especially Belgium. Belgians like Vincent Van Duysen and Axel Vervoordt really know how to use materials to create clean interiors combining minimalism with softness and tactility."
"As New Works' collection is based on minimalism, tactility and material-driven design, many of the current products are likely to remain in the collection for decades."
What about the relationship between trends and timeless design?
"As New Works is a contemporary design brand, it would be a lie to say we are not interested in trends. At the present moment, it is difficult to predict which contemporary products or brands turn out to become timeless in the future. However, New Works has a strong brand identity of its own, making us distinctive. In general, I believe a strong story plays a key role in building up a timeless brand. As our collection is based on minimalism, tactility and material-driven design, many of our current products are likely to remain in our collection for decades."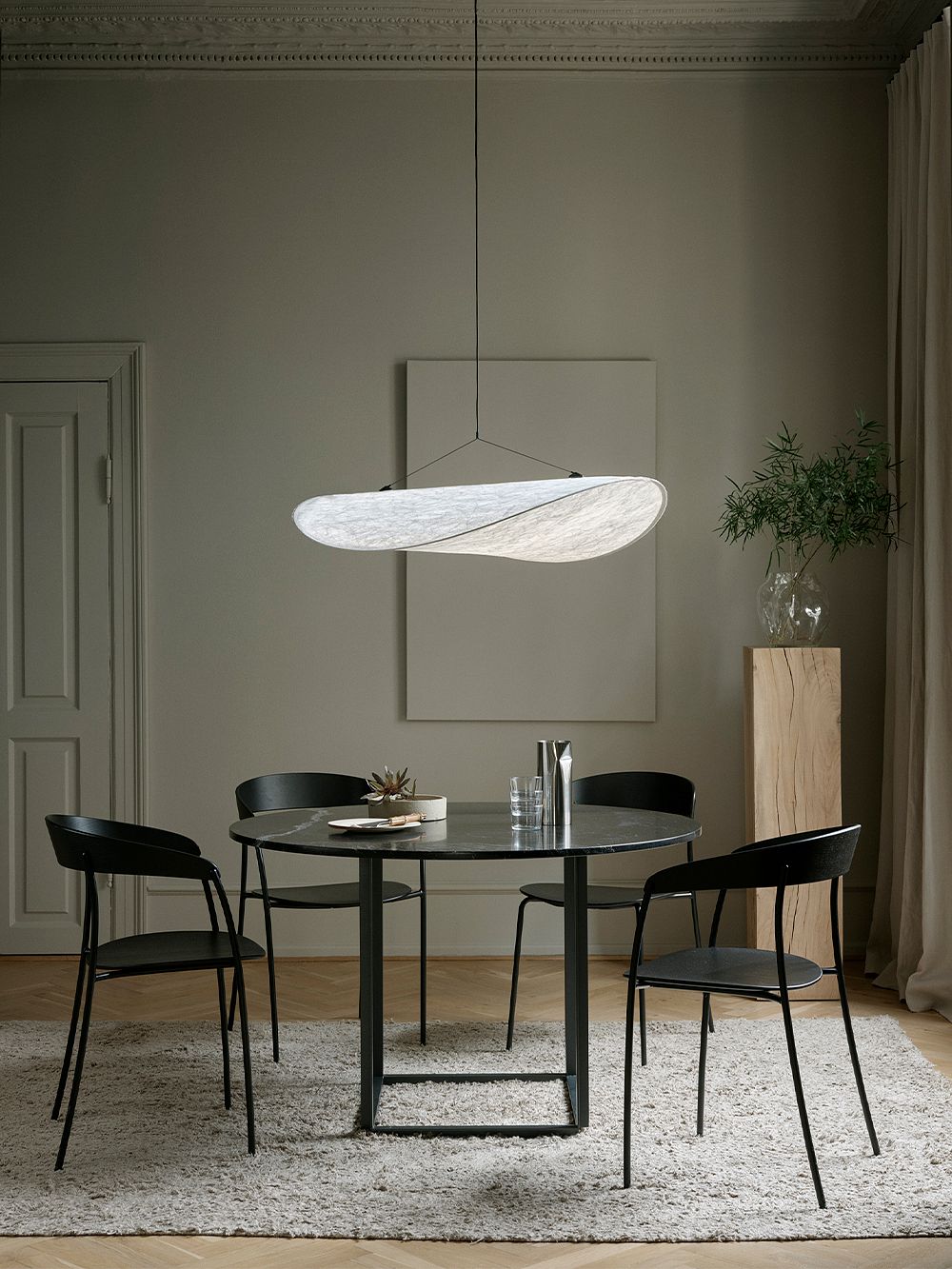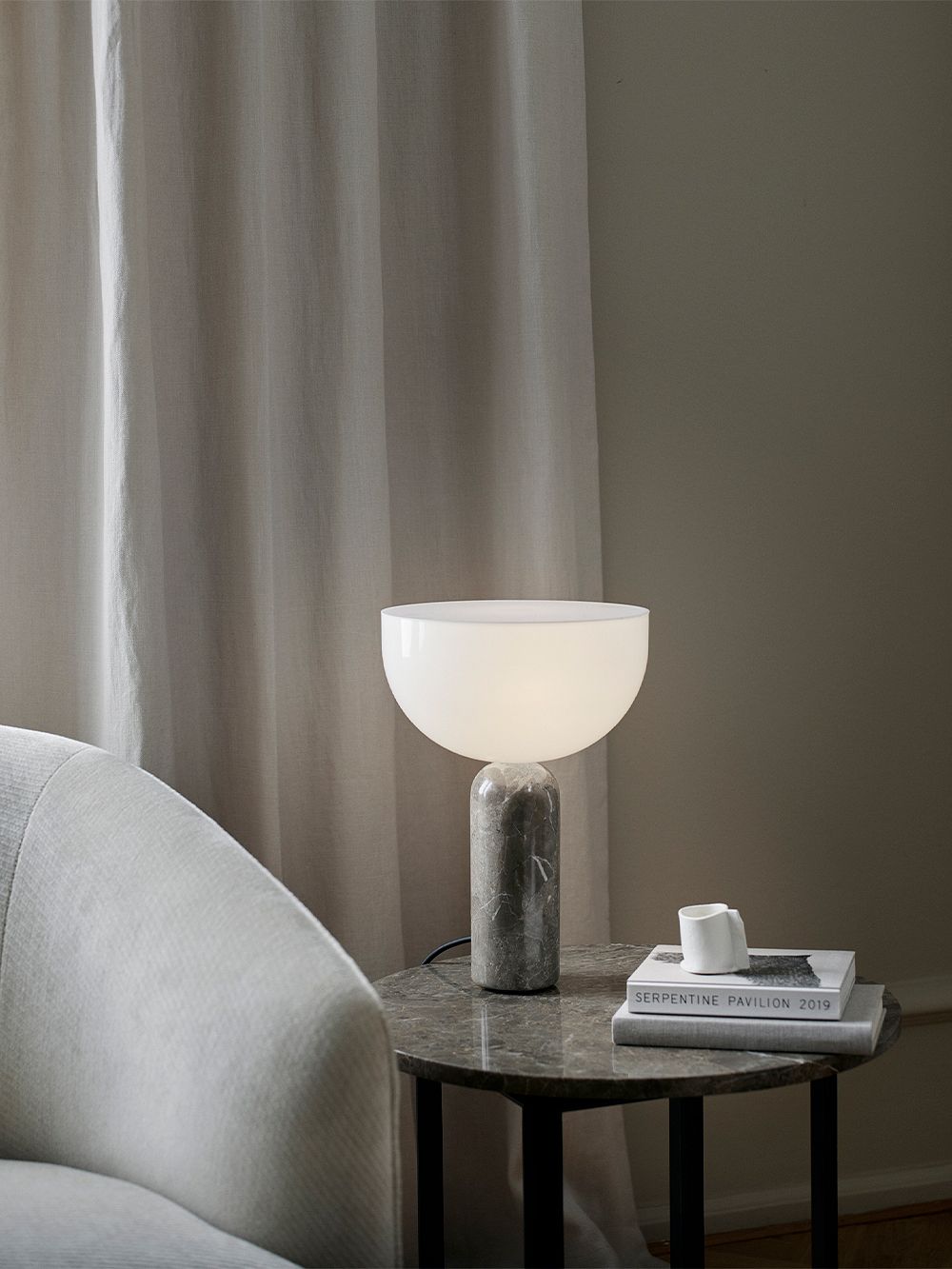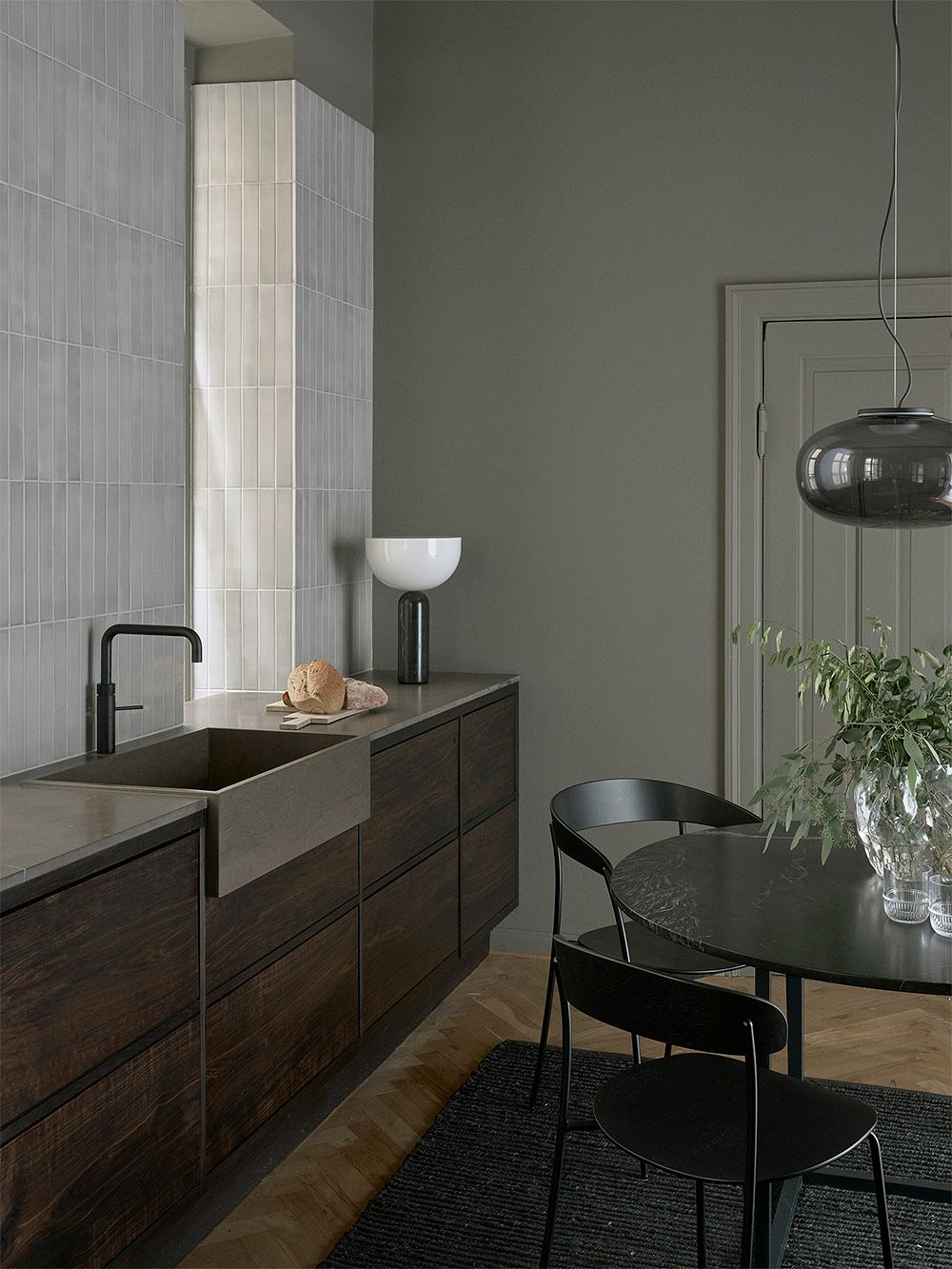 Lighting has a significant role in the collection of New Works, and your best-known piece is probably the Kizu table lamp. How do you find the role of lighting in an interior?
"Light and lighting have a huge impact on the ambience of a space. In addition to the light that a lamp provides, for us at New Works it's equally important how a lamp shows up when the light has been switched off. With their sculptural lines, the lighting pieces of our collection are more than just functional objects – they work like jewellery in a space.
For example, the Kizu table lamp, designed by Lars Tornøe, is like a sculpture playing with the idea of balancing similar shapes. Our latest piece, the Tense pendant lamp by Panter & Tourron stretches over one metre in length and appears like a soft, floating cloud. With its poetic feel, Tense is one of my favourites in the whole collection. It is 100% recyclable and fits into a slim box for easy transportation. Made from Tyvek, a high volume insulation material, it reflects well our experimental approach to design."
Finally, a bit more personal question: how do you balance between work and free time?
"I love urban city life but I have chosen to live in the countryside close to the sea and forest. Deep inside I'm an open-air man and spend most of my free time outside. During the pandemic, I have spent long periods in the mountains of Norway skiing and working in a hut.
At home in Denmark, my garden brings me a lot of joy. My lifestyle is all about balance. Gardening and wildlife bring me a much-needed pause from the hectic world. Then again, in only 20 minutes by train, I'm able to enjoy urban life too. Our New Works studio is located next to Copenhagen's Marble Church and is surrounded by little shops and cafes."
See also:
• Products by New Works >
• Knut Bendik Humlevik's designs >
Text: Selina Vienola Images: Filippo Bamberghi and New Works