Designed by Ana Kraš, Hay's Bonbon lampshades fuse large-scale production and delicate artisanship, all the while offering a multitude of possible uses. We chatted with the New York-based designer and artist about how the playful lampshades came to be.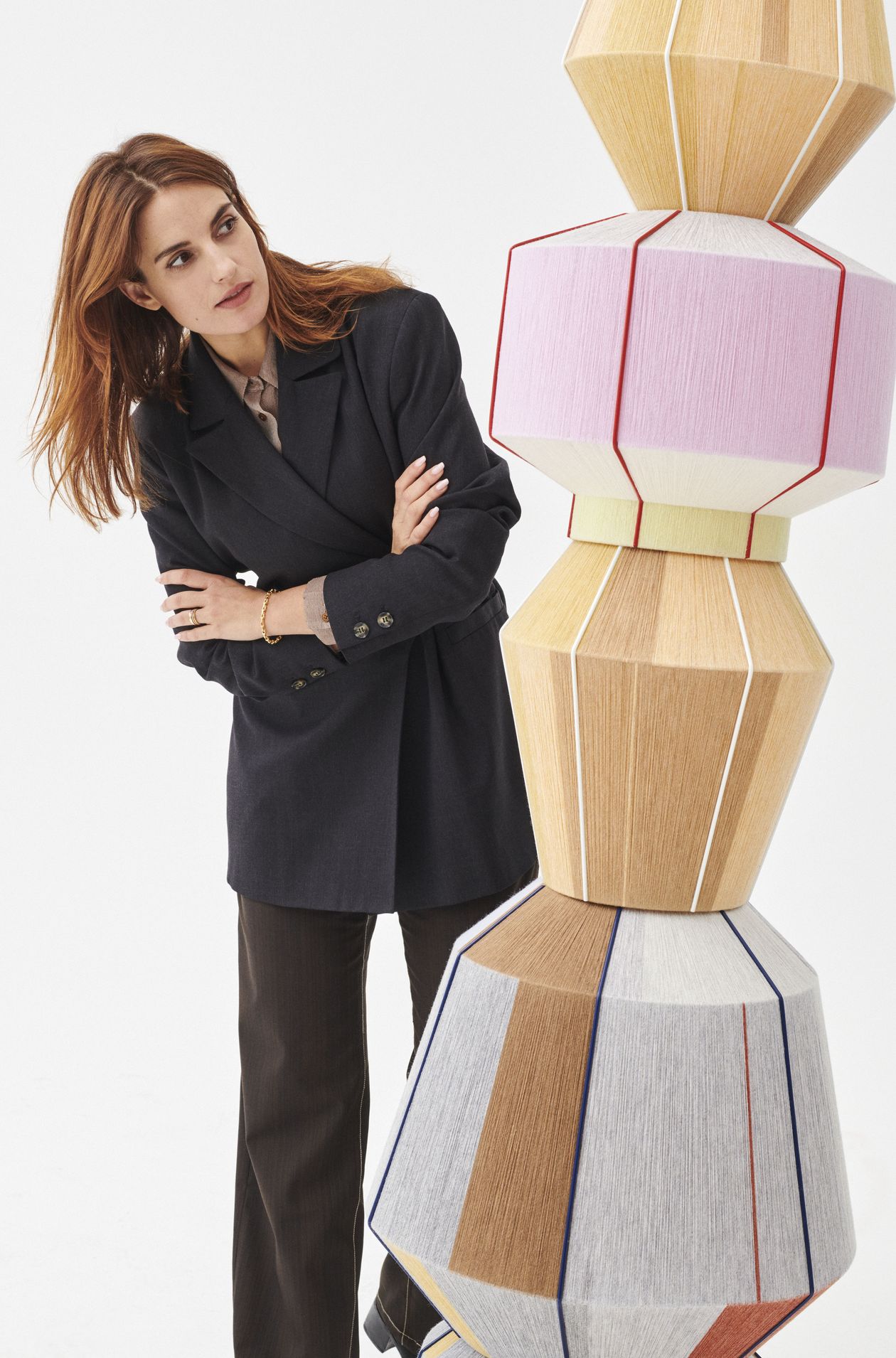 ANA KRAŠ IS WELL-KNOWN for skillfully blurring the boundaries between art and design. Her creative talent is not limited to any one medium but encompasses furniture design, photography, painting, and fashion design, to name a few.
In recent years, Kraš has collaborated with the Danish brand Hay on several occasions. Both her Bonbon lampshades and Perla phone holders are characterized by juxtaposition: they represent a fascinating union of large-scale production and artisanal methods, as well as of functionality and a distinctively artistic expression – infused with a hefty dose of playfulness.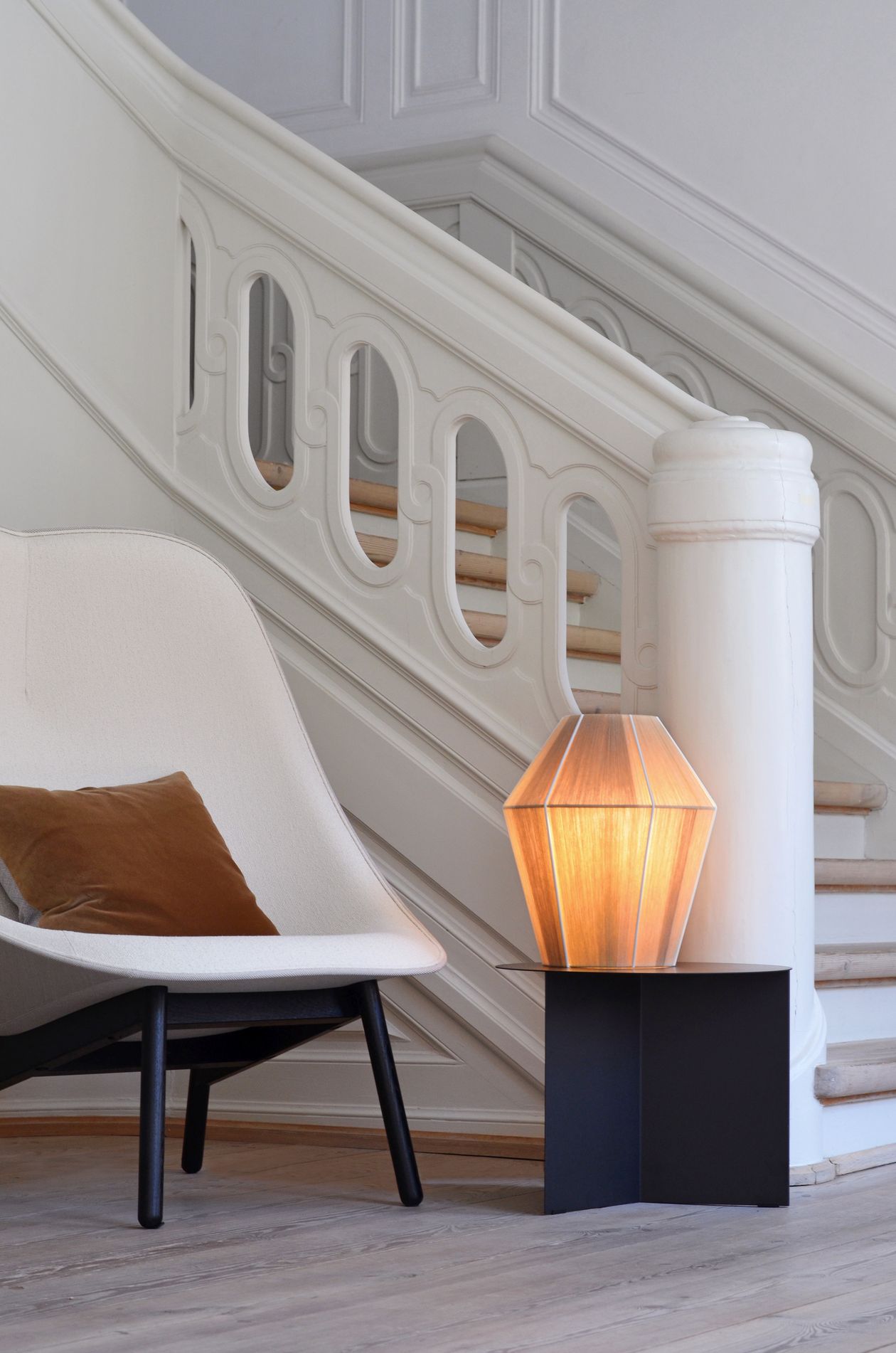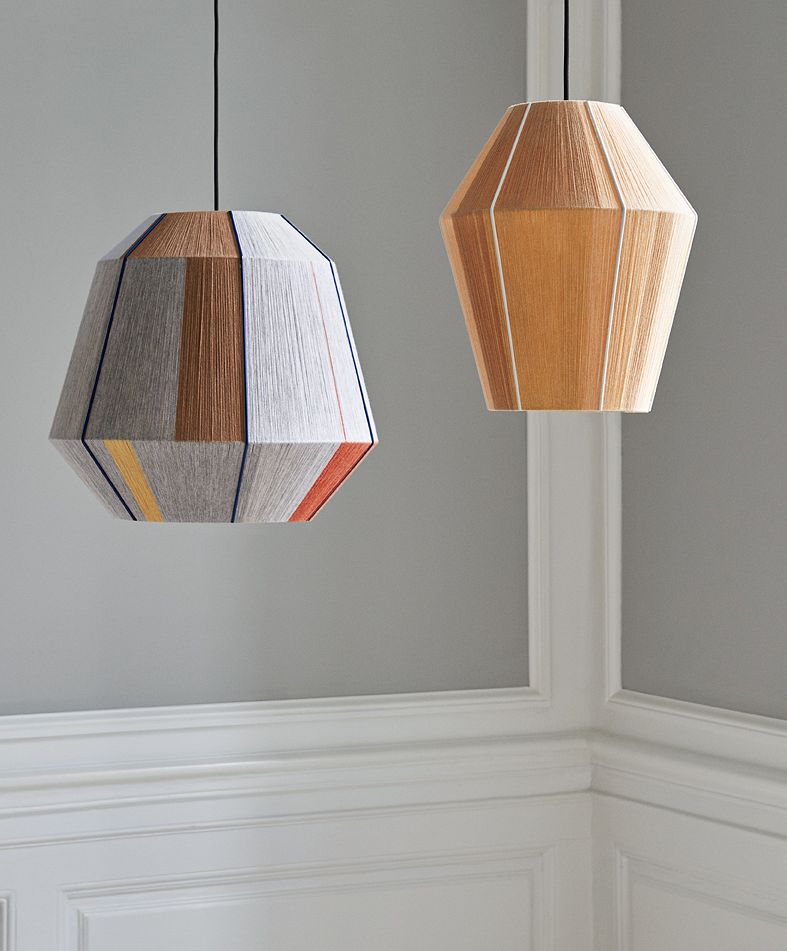 The first of the Bonbon lampshades were created over 10 years ago. Kraš crafted each of the first shades herself using leftover yarn from a knitwear company.
"I made the first lamp back in 2000 when I was still a student at the University of Applied Arts in Belgrade – 11 years ago, wow. Back in the day, I would make small editions, here and there, when I had time. I didn't really plan on larger-scale production."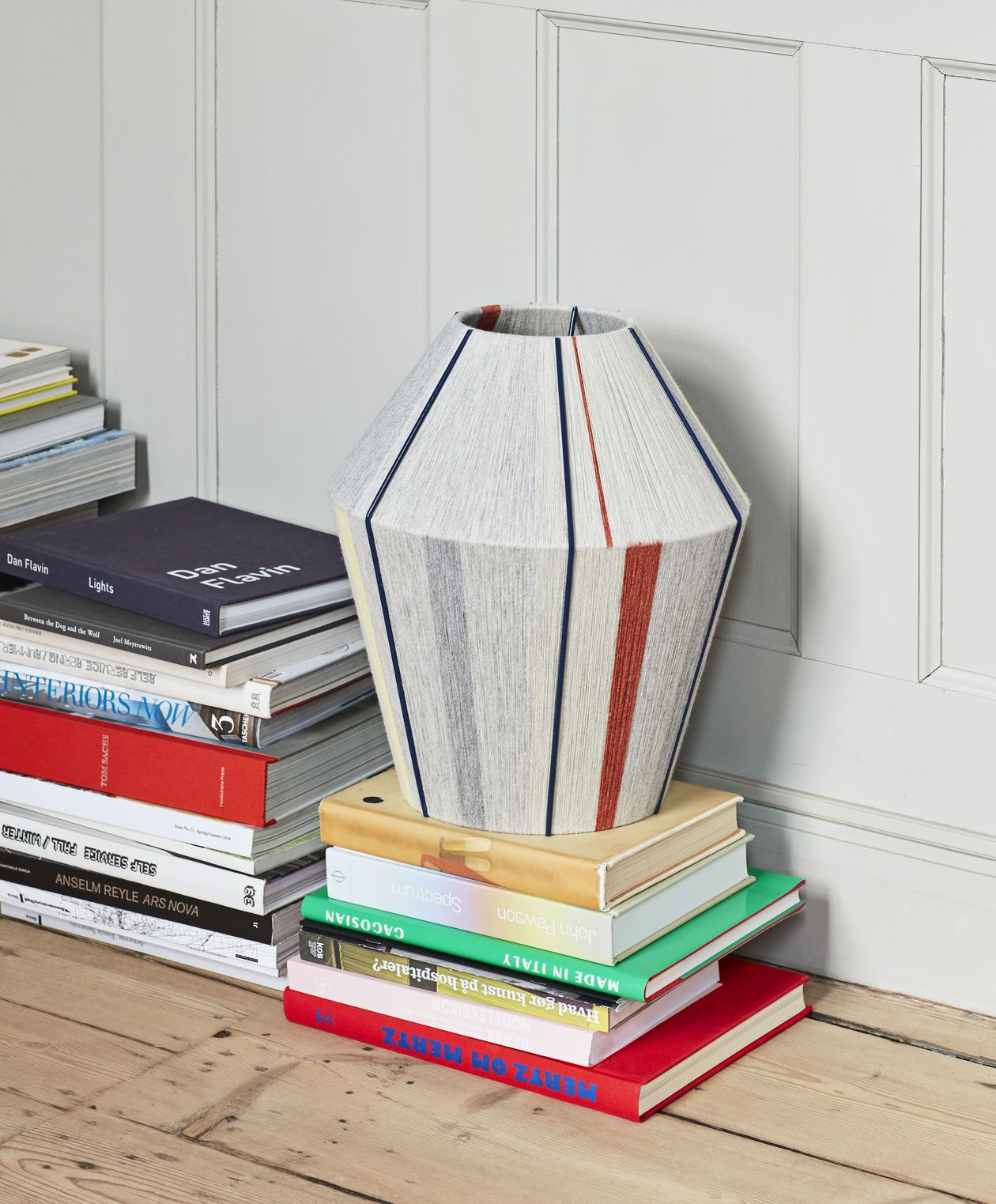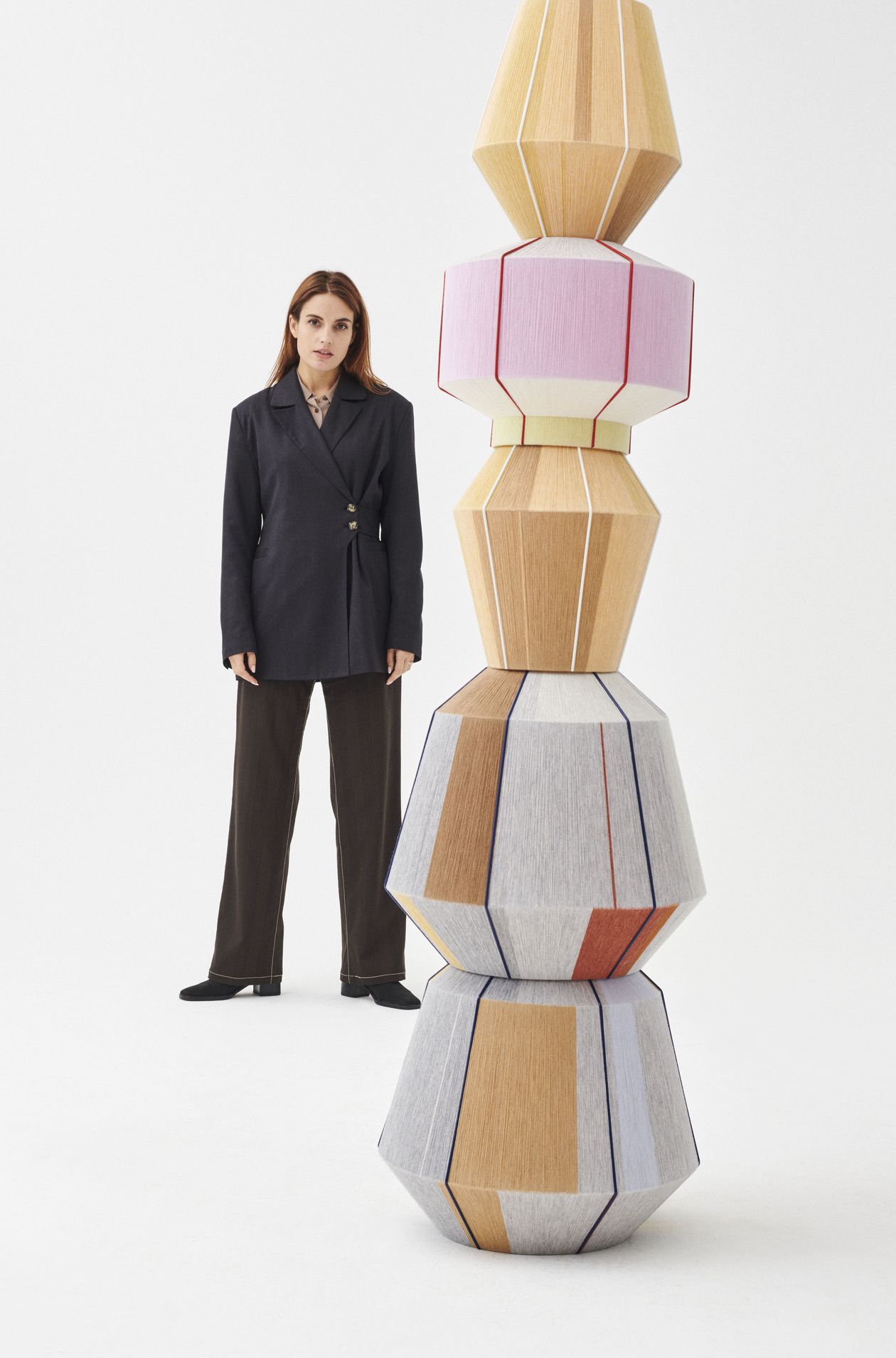 Although no longer crafted by the designer herself, the lampshades are still handwoven using the yarn from that same supplier. Each one is one of a kind with a unique look and texture. It was important for Kraš to maintain the distinctive artisanal feel of the design.
"It was important for me that the lamp we put into production looks like my lamp."
"Multiple companies were interested in manufacturing the Bonbon lampshades but I was not trusting that it would be the same as when I make them, so I didn't move forward with the offers. Many years later, Hay co-founder Mette Hay showed her interest and, knowing the brand, I thought it would be a good match, and it felt like a good time to make this product accessible. It felt right.
The lamp produced by Hay is exactly the same, and it took over two years to figure out the production without any compromises. The lamps are made in the same technique, using the exact same yarn that I used. It was important for me that we avoid changes."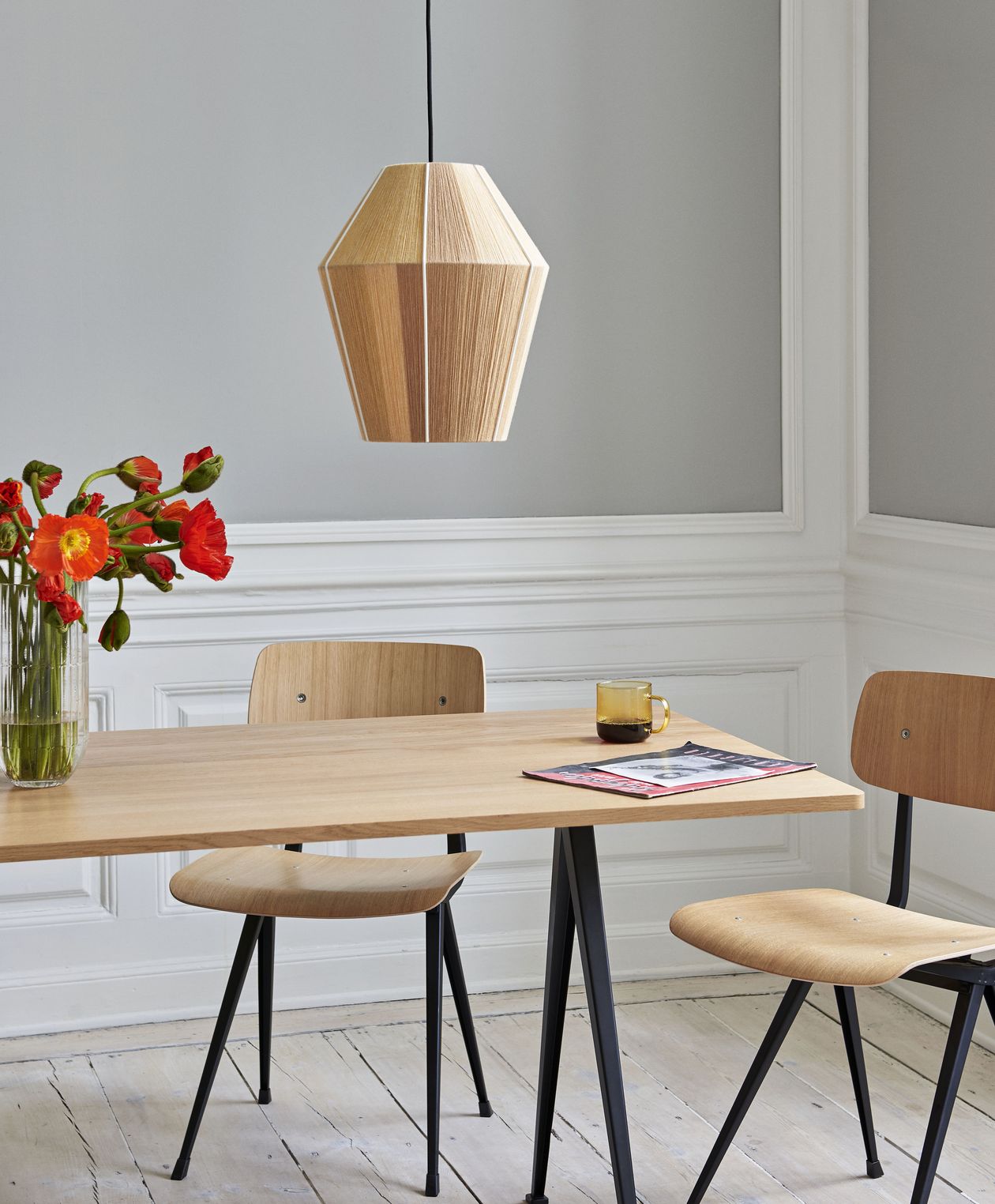 WAITING FOR THE PERFECT MATCH seems to have paid off, as the Bonbon lampshades do, indeed, combine the originality of hand-crafted items and the top-notch standards of larger-scale production. They are like a handmade work of art and a mass-produced object in one.
"The Bonbon lamp is very delicate. If the yarn doesn't have a specific quality, if the details are not done right – it can easily look crafty, or like a craft project gone bad. It has to be very neat and polished. I like this particular yarn because it gives a dry finish and from a little distance you can't even tell that it's yarn, it looks like a solid surface, a canvas.
There were many copies of the lamp already around, but every single one looked messy and crafty, so it was very important for me that the lamp we put into production looks like my lamp – not like one of the bad copies."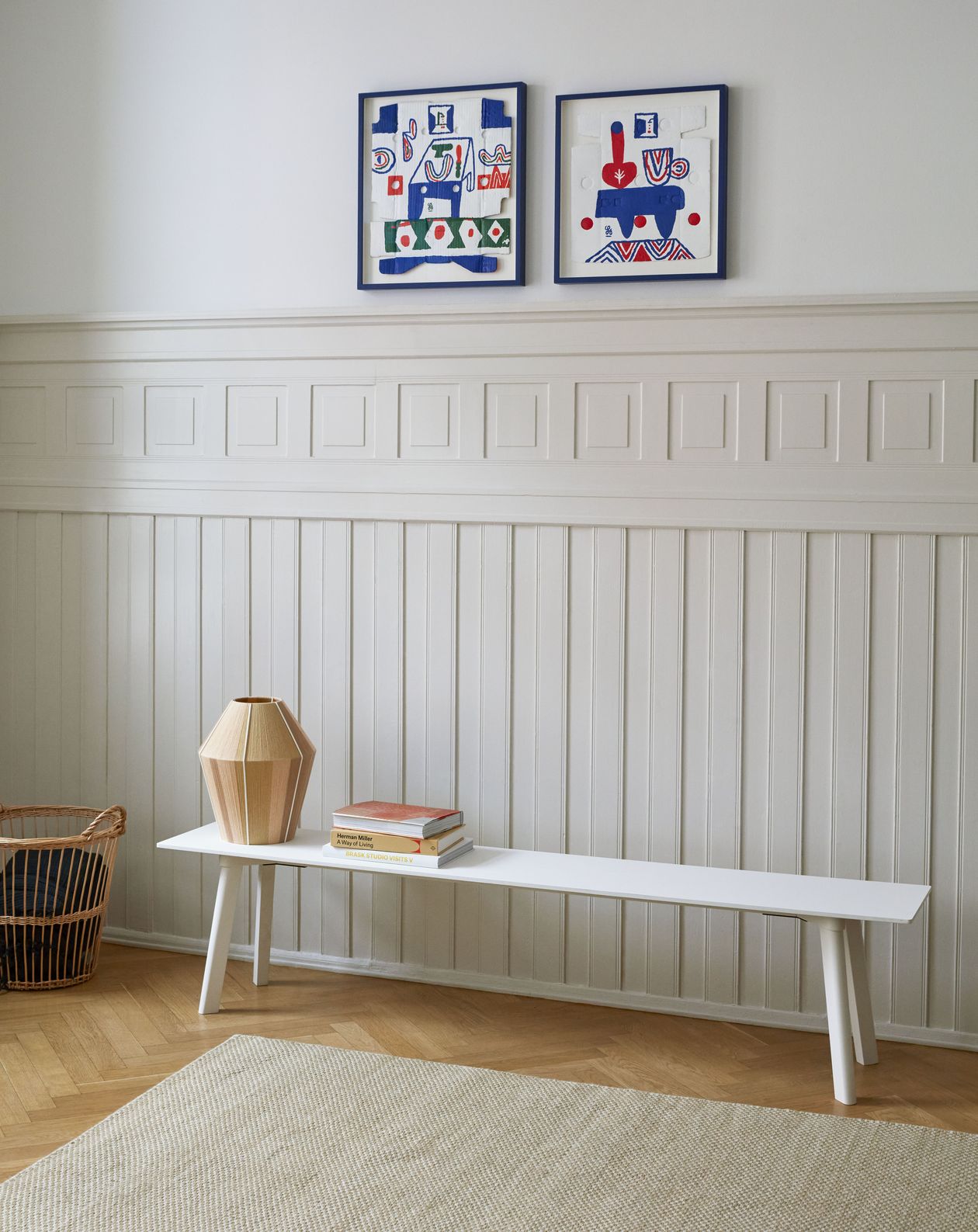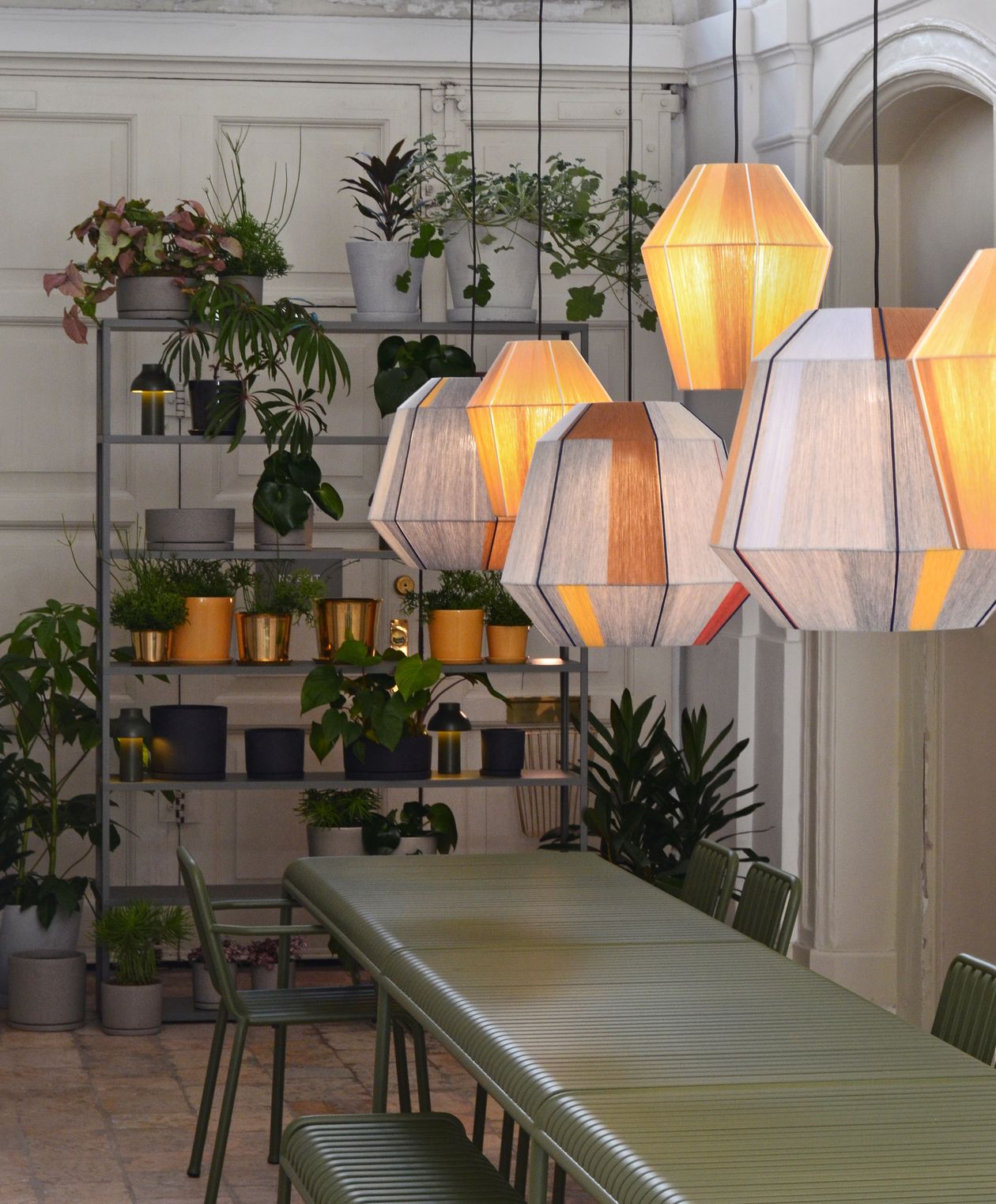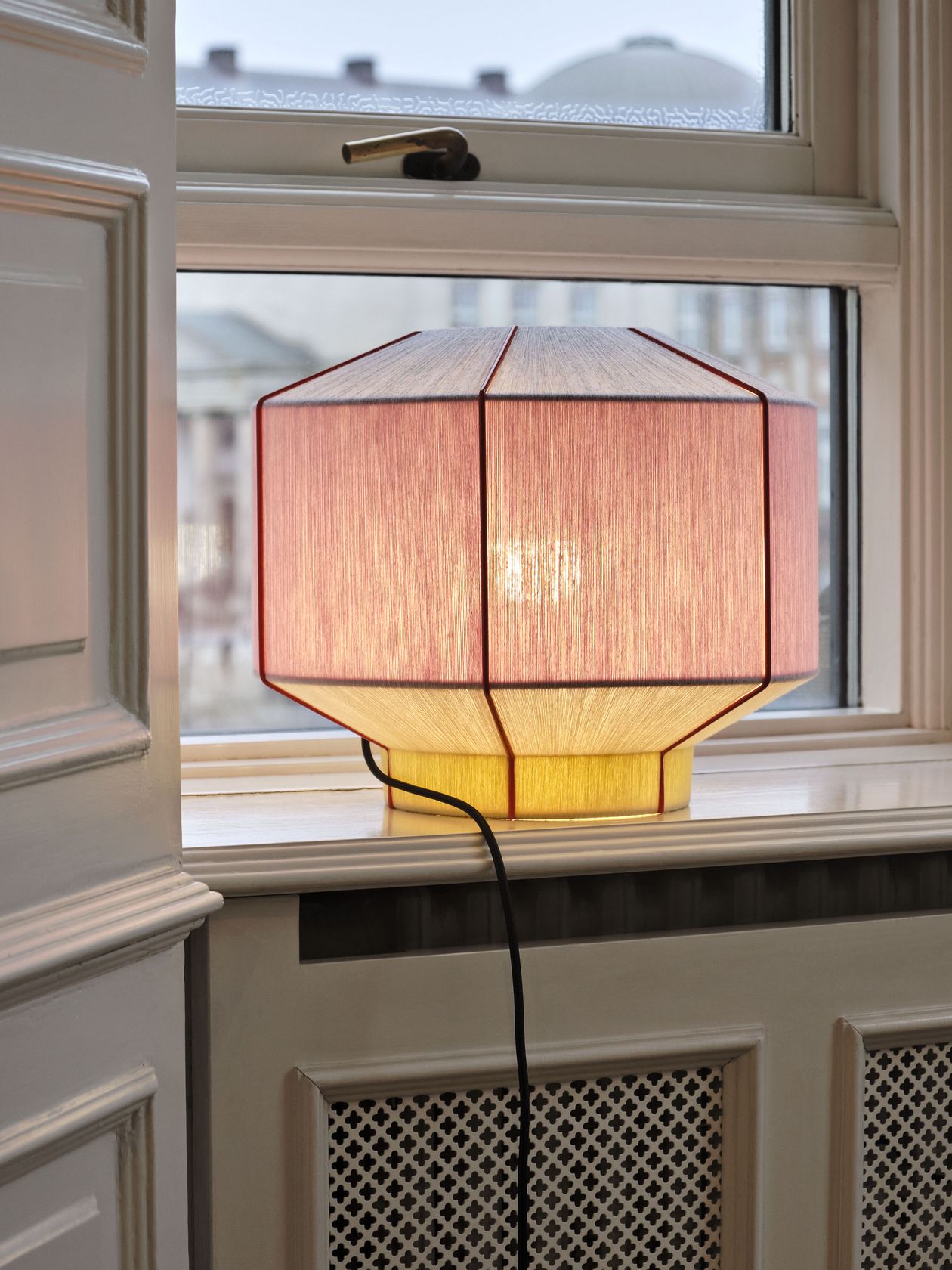 Ana Kraš' design process is very much guided by intuition, particularly when it comes to colors: they are often not planned but come to her in the moment. The Serbian-born designer often finds inspiration from architecture, travel, or the people she meets. In the Bonbon range, a new shape and a selection of new colorways were added at the end of 2020, and so the lamps now come in five different versions.
"The colors are a combination of what I would want to make and what Hay thinks would be desired by their customers. We also work on offering a range – something more minimal and classic, something more bold and strong, something gentle…"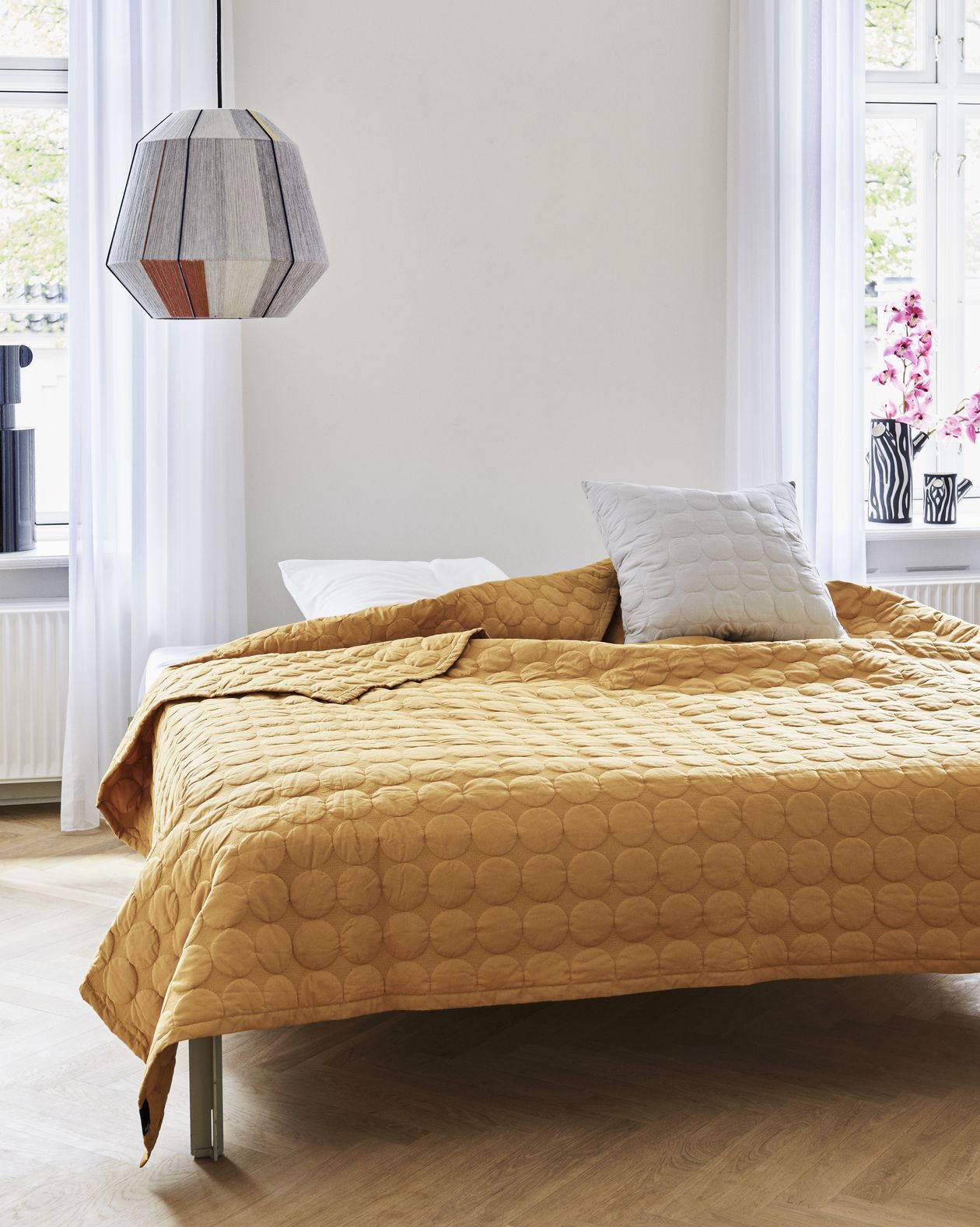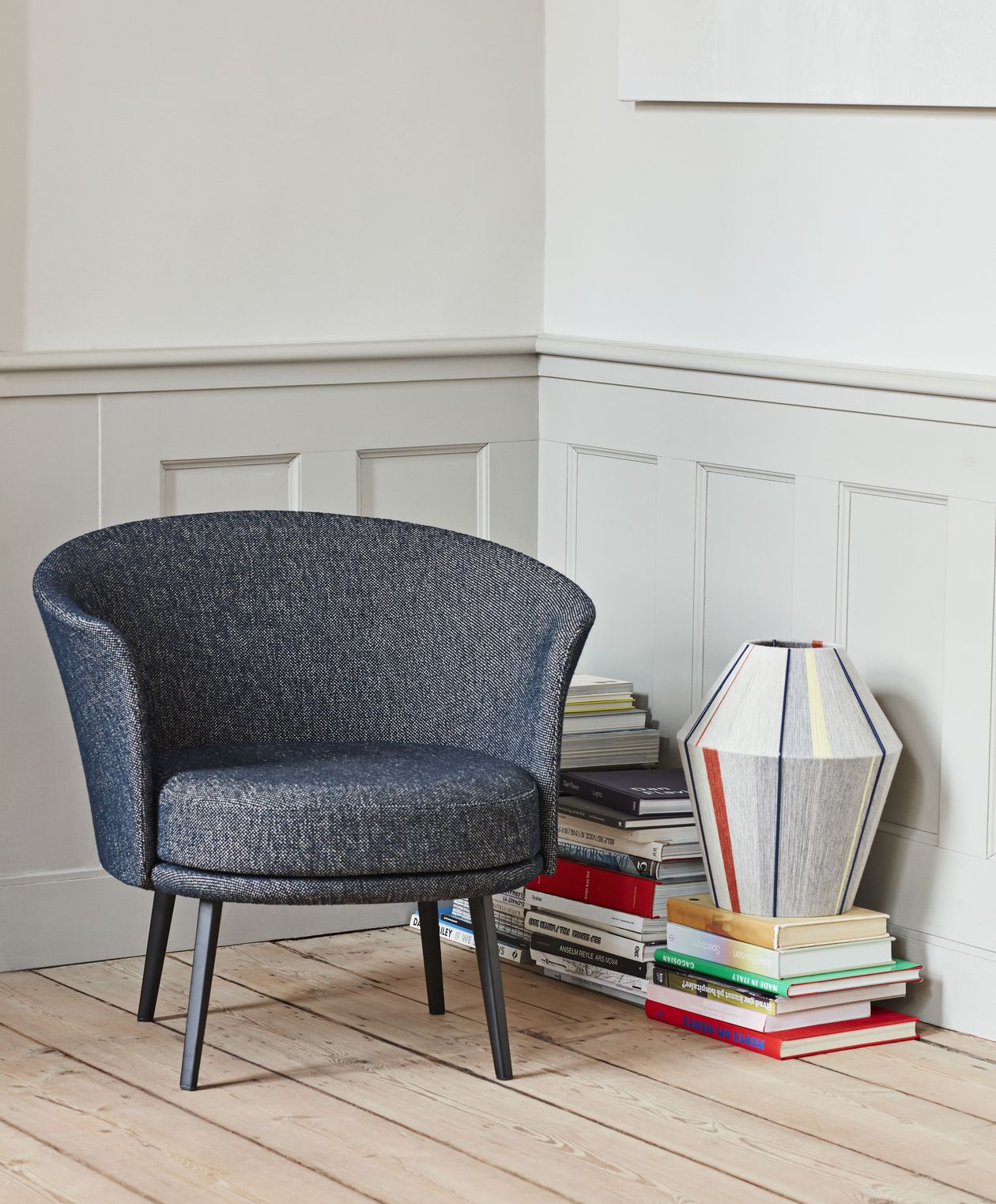 In addition to the various shapes and colorways, the Bonbon lampshades are also extremely versatile in terms of the possible ways to use them. The shades come with no light fixtures, which means they can be used as pendants, table lamps, or even floor lamps, due to their generous size. In addition to direct light, they emit a soft glow through the textured weave. So, what would be the best way to use the lampshades, according to the designer herself?
"Since the beginning, the idea was that the lamps can be used in any way."
"Since the beginning, the idea was that the lamps can be used in any way. I personally prefer other lamps over the ceiling lighting – so I've been always using them mostly as side lamps."
Who: Ana Kraš
Born 1984 in Belgrade, Serbia

Based in New York
Works as a designer, artist, and photographer
Favorites
Favorite city: Mexico City, Tokyo, Belgrade
Favorite restaurant: Contramar in Mexico City
Favorite TV show: Sopranos
Favorite musical artist: "My taste in music is super diverse so I'll pick SahBabii – one of my fave rappers right now."
See also:
Text: Emmi Ratilainen Images: Hay