The Inner Circle tableware collection, designed by Maarten Baas for Valerie Objects, is based on asymmetry and deliberate imperfection. Design Stories chatted with Baas about his unique approach to design.
DUTCH ARTIST MAARTEN BAAS is known for his playful, often somewhat rebellious style that blurs the line between art and design. In fact, Baas doesn't really want to classify himself either as an artist or a designer – in addition to performances, installations, and limited editions, he has also designed everyday items like the Inner Circle tableware series for Valerie Objects, which is now also available at Finnish Design Shop.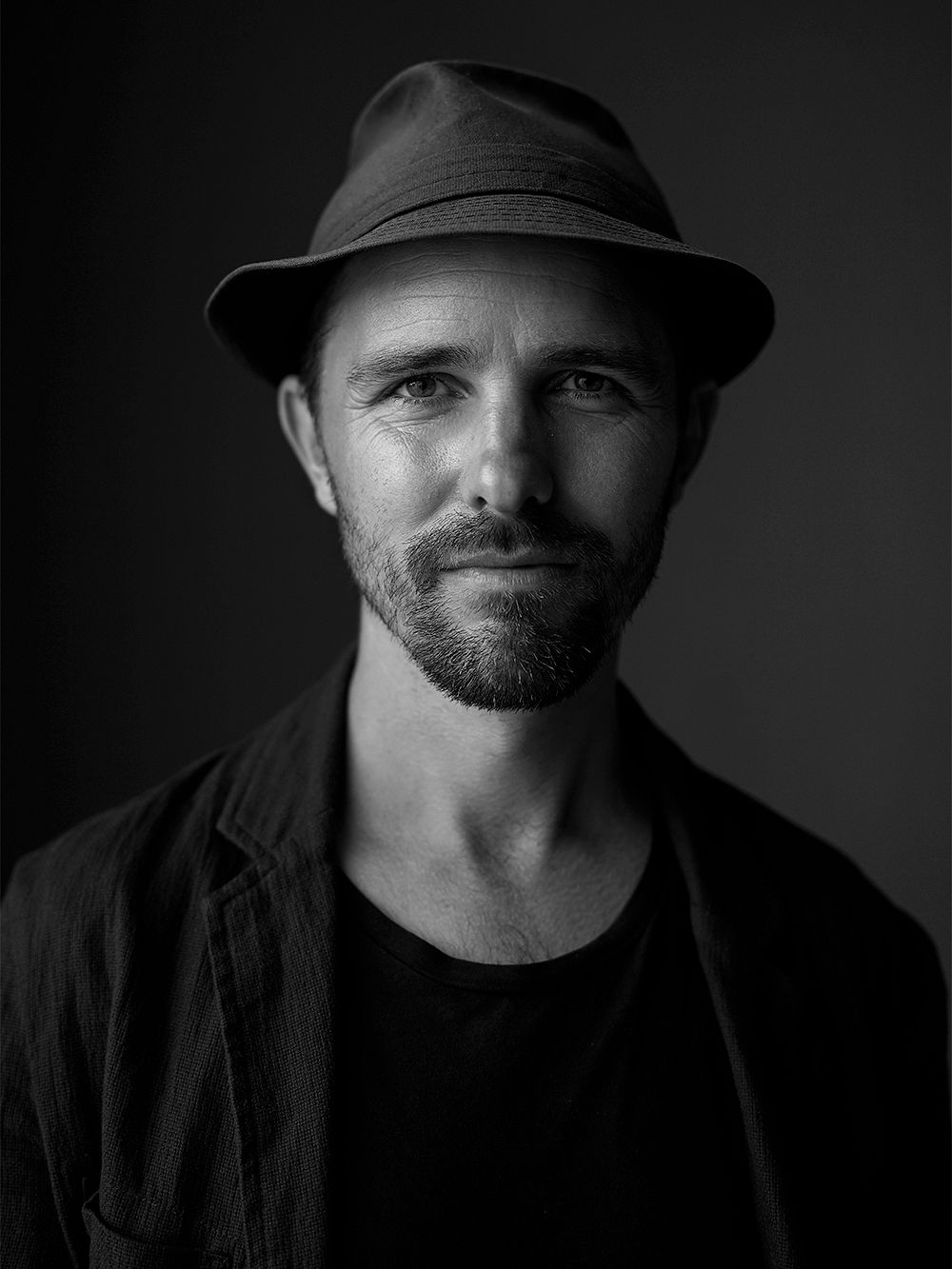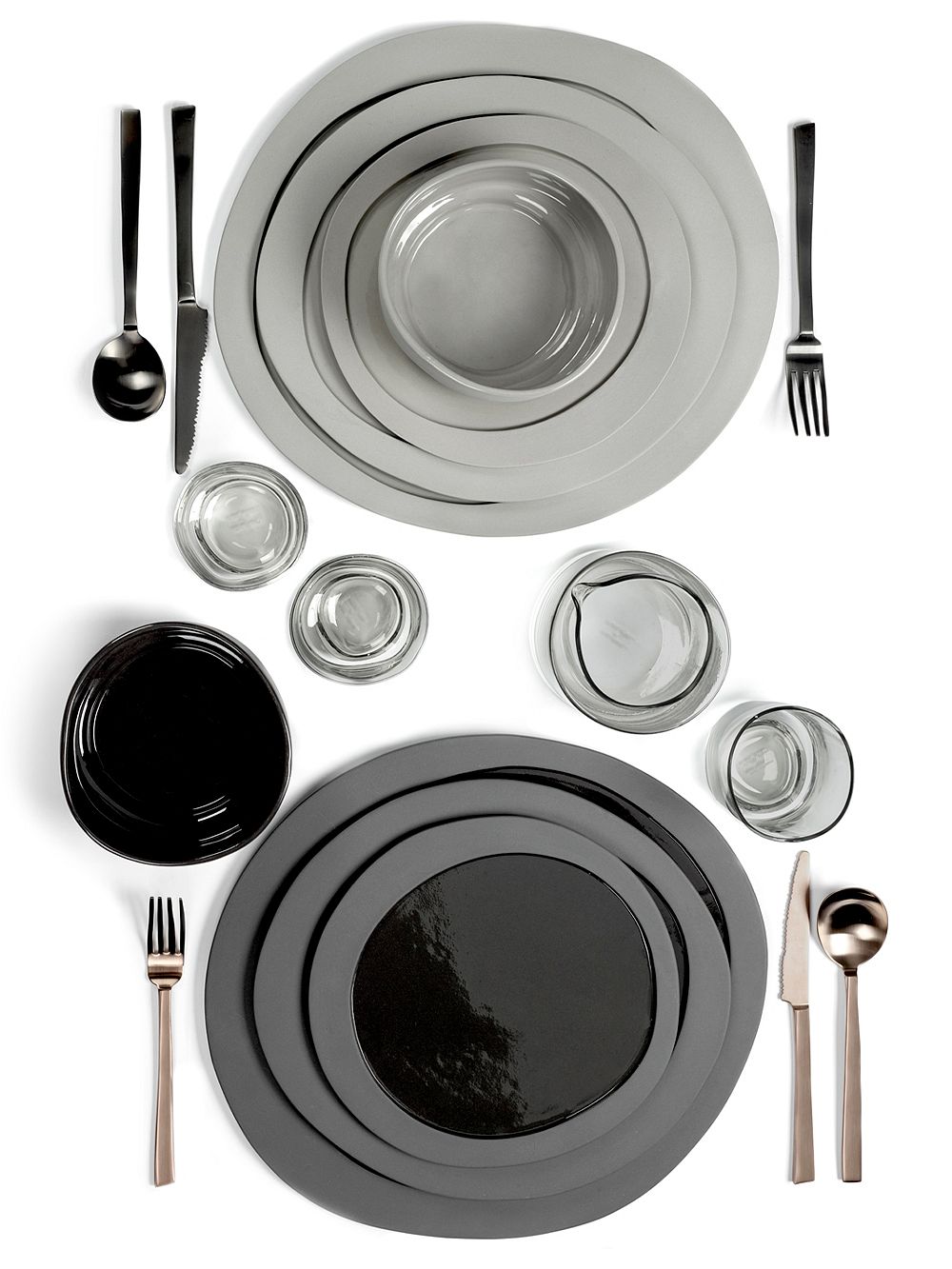 The Inner Circle collection, consisting of plates, bowls, cups and glassware, was first launched in 2020, but the collaboration between Baas and Valerie Objects begun way before that.
"We've been working together since they were founded," says Baas. "Valerie Objects co-founder Veerle Wenes invited me, as she knew my work from her background as a gallerist. First it was cutlery, after that a Peppermill. We also recently developed an outdoor chair together."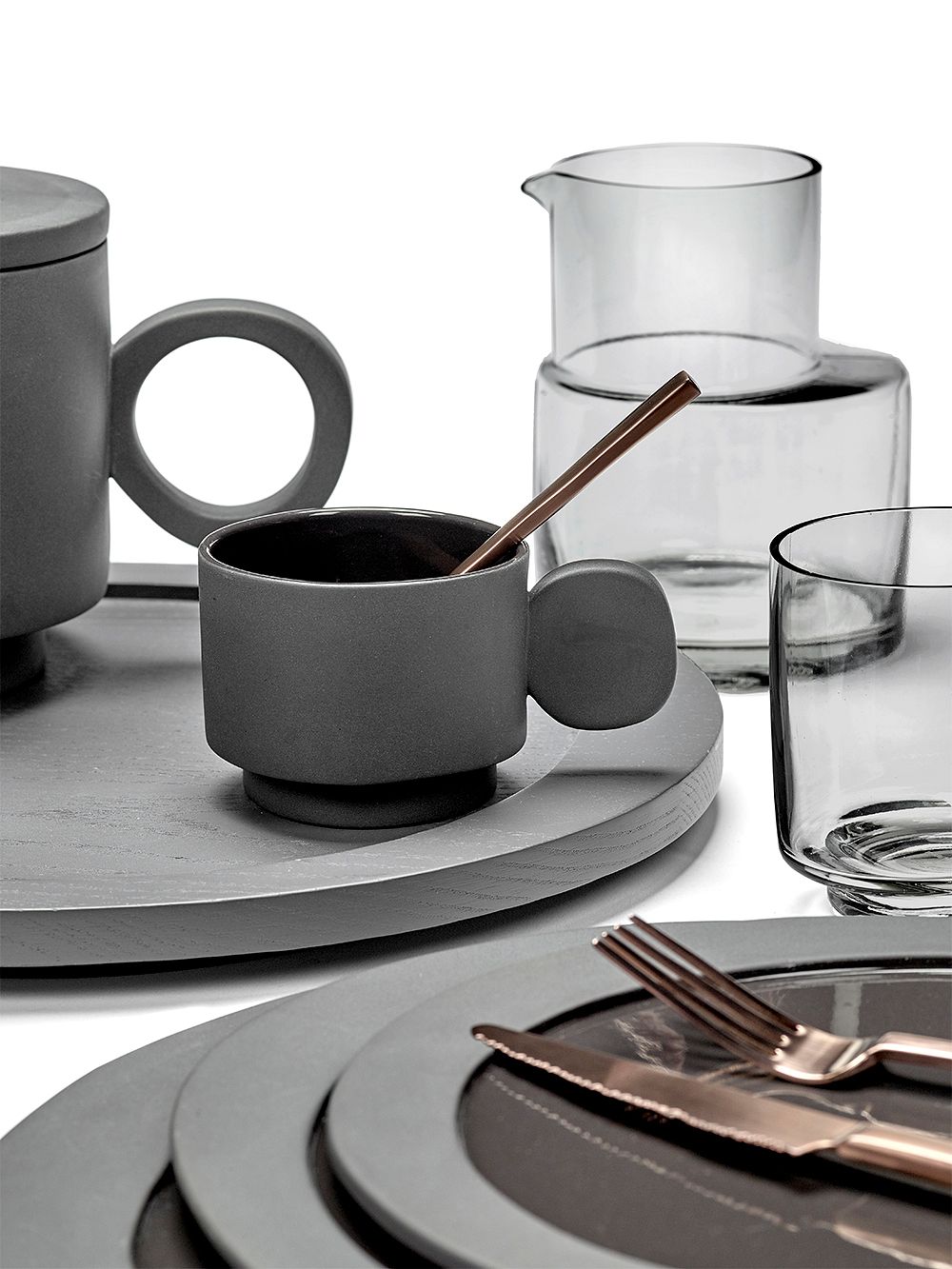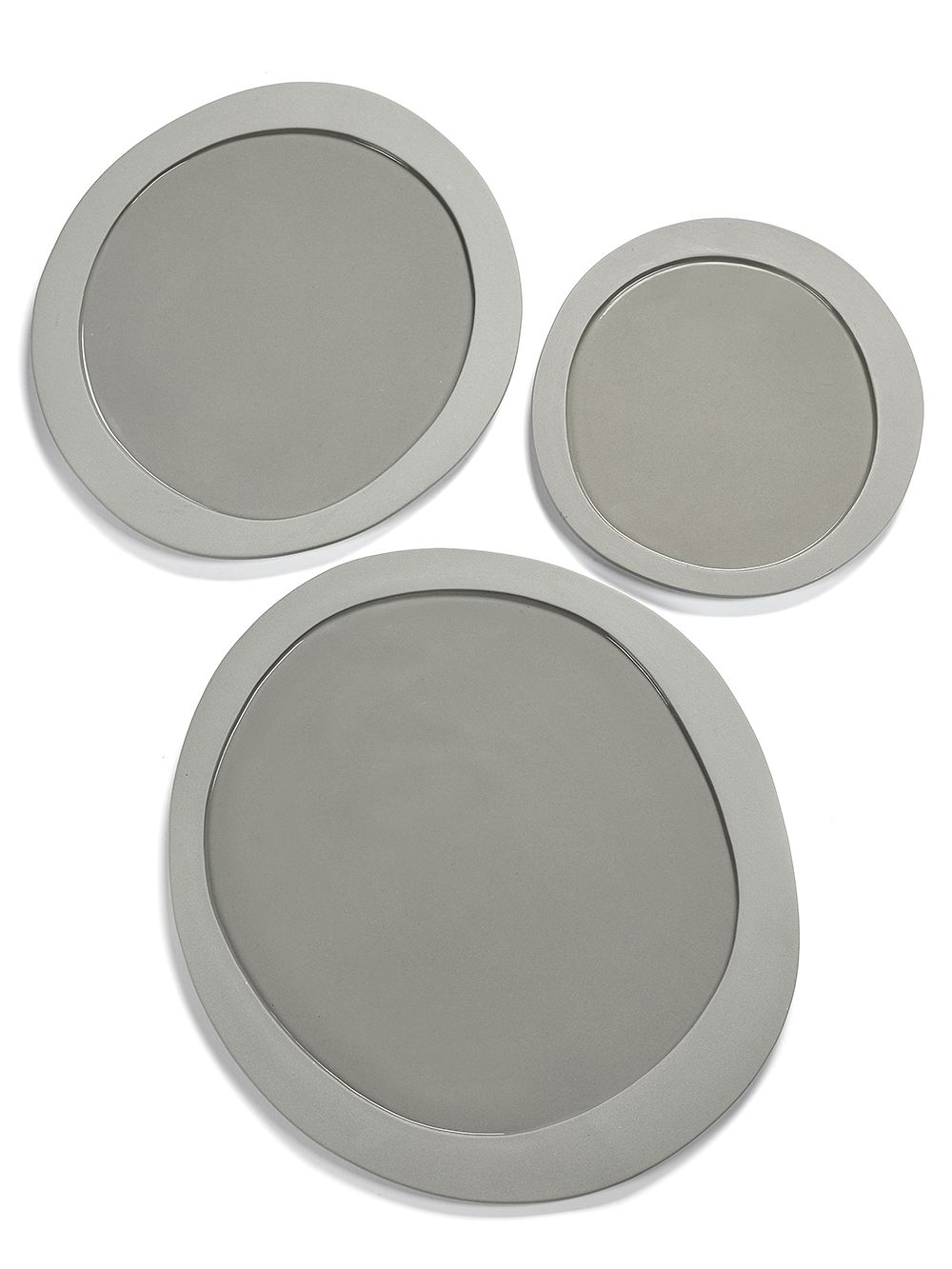 The tableware is characterised by a distinct asymmetry that gives them an organic, natural look. In industrial production, brands and designers most often strive for straight lines and perfection, but that is not at all what Baas wants. Instead, the tableware's forms are based on circles hand-drawn by Baas that, inherently, are imperfect. Stoneware was chosen as the material to make Baas's idea come to life.
The tableware is characterised by a distinct asymmetry that gives them an organic, natural look.
"I've worked with various kinds of ceramics before, but of course I'm not a specialist. I always work from the idea, rather than the material," Baas explains. 
"I have an idea of how it should look, and then I ask if that's possible and what are the options. In this way I use the technical know-how of the experts for what I want to express."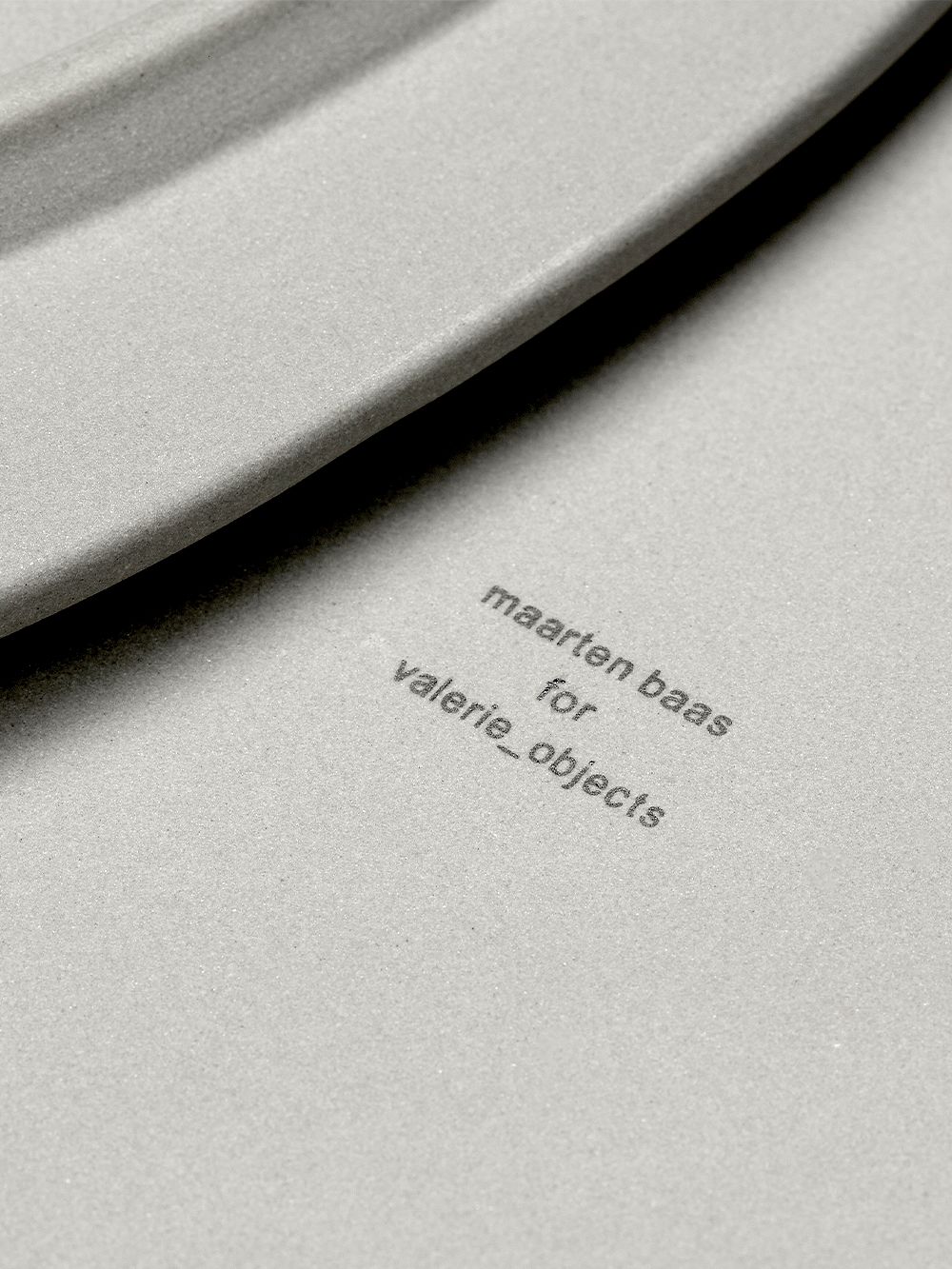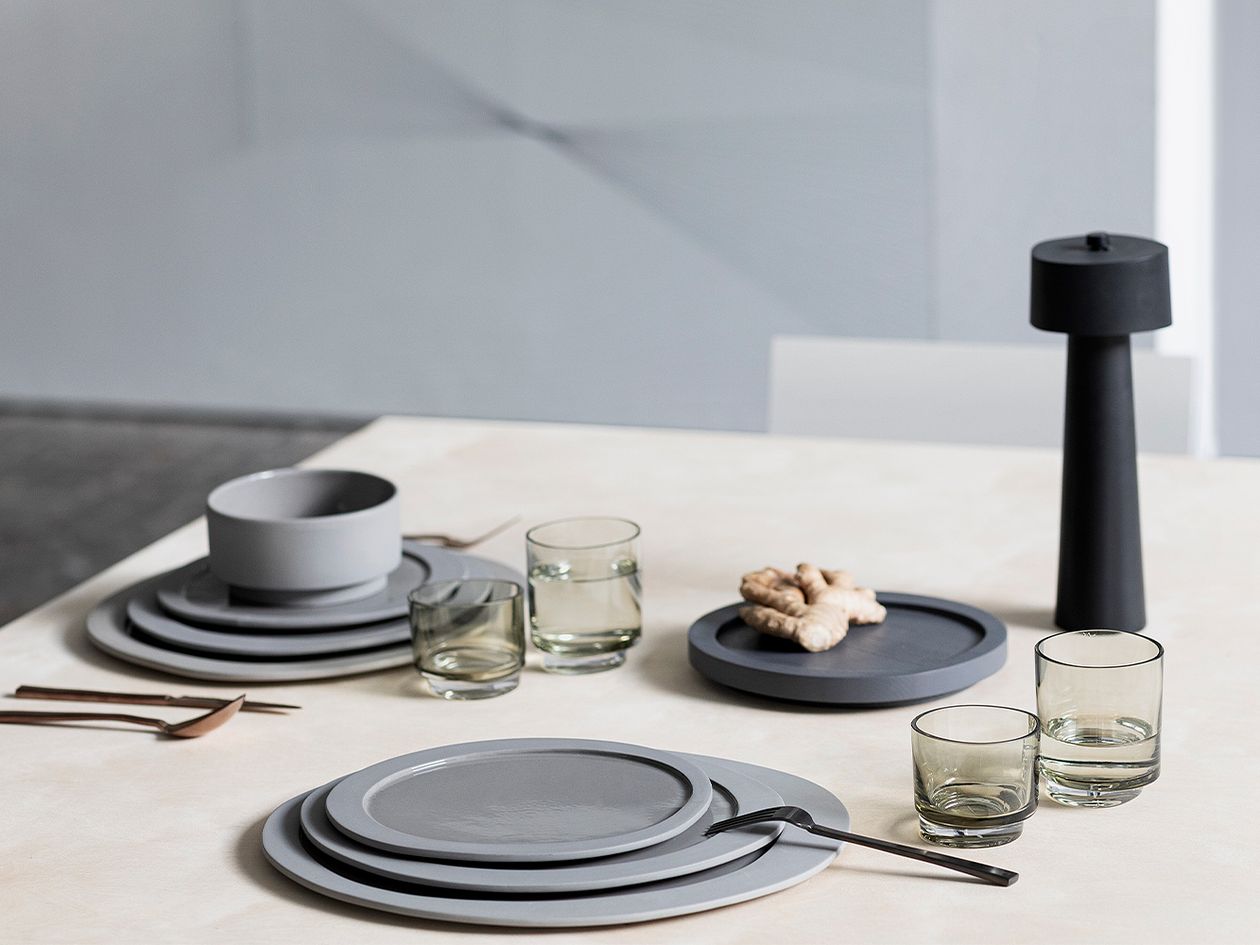 Compared to Nordic design, Dutch design seems to be more elaborate, more dramatic. That is at least the case with Maarten Baas's collaborators, Valerie Objects and Moooi, whose products are also available at Finnish Design Shop.
"I haven't been in Finland, only in Denmark and Sweden, and I normally don't like to generalise the identity of a country or culture. Yet, if I could say something, there's something pure and serene about Nordic design, which is positive, but maybe also lacks some expression. I think Dutch design generally is a bit more edgy."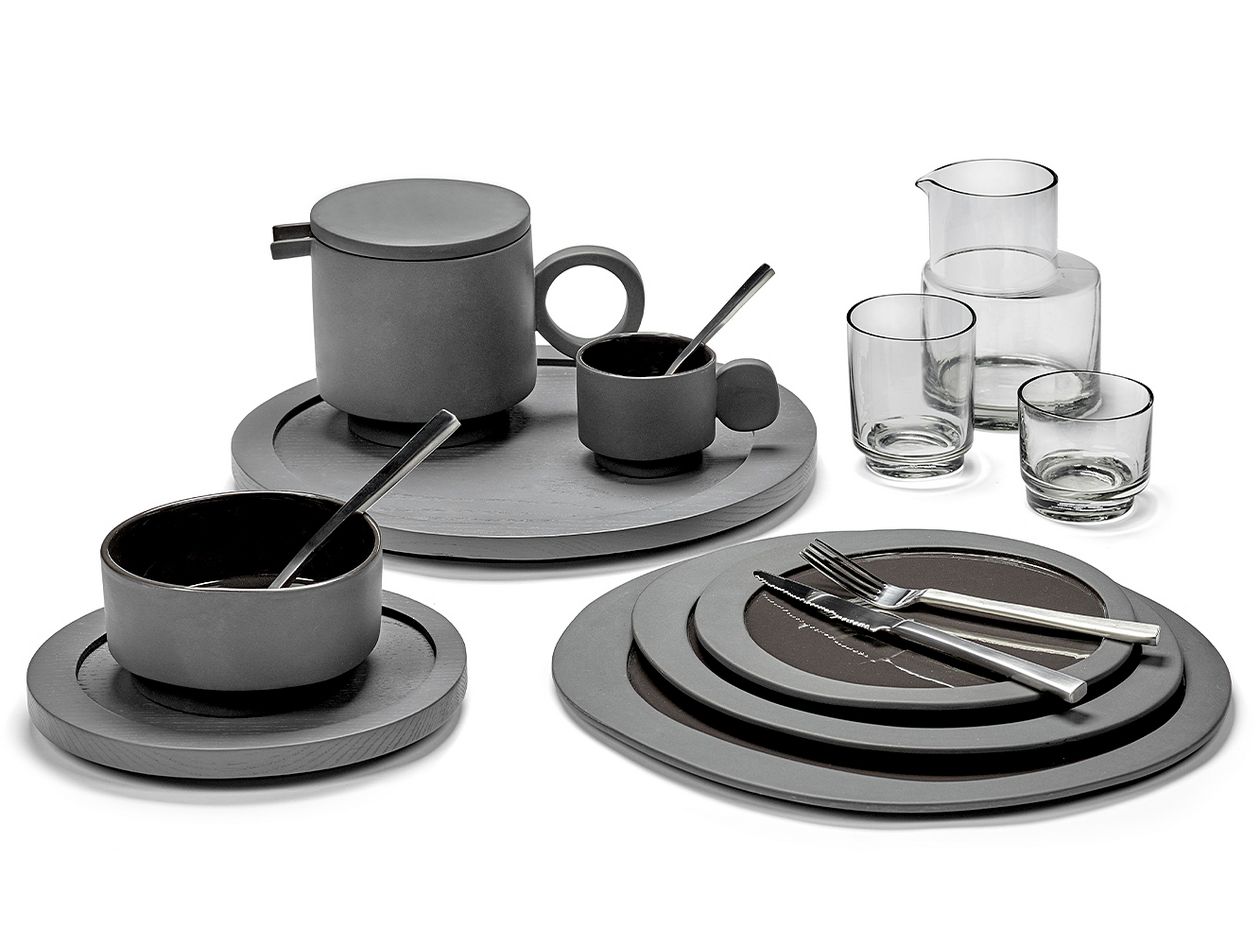 In many of Baas's works, he has made use of recycled materials, like in his 2002 graduation project at Design Academy Eindhoven. The Smoke furniture project, nowadays in Moooi's selection, was created by torching second hand furniture into a crisp, giving them a unique burned finish. One might assume sustainability is at the core of what Baas does, but, surprisingly, he disagrees completely.
"I think the most sustainable thing to do is not to buy new stuff," he states. "Instead of making things and calling them 'green', I just accept that my pieces are not sustainable – which makes me extra responsible to make good quality. That's why I don't make many designs, and only pieces which have a true value."
Might we deduce from this that Baas also tests and uses his designs himself to be sure of their value?
"I only design things which I want to have myself, so my house is full of my own designs. So, yes, I use my Inner Circle tableware and Valerie Objects cutlery every day."
See also:
• Inner Circle collection >
• All products by Valerie Objects >
Text: Emmi Ratilainen Portrait: Kenton Thatcher Images: Valerie Objects