Finnish designer Katriina Nuutinen's glassware is characterized by a delicate nature that stems not only from the fragile material but also from Nuutinen's own personality. In an interview with Design Stories, she explains how she has harnessed her sensitivity as a resource for her design work.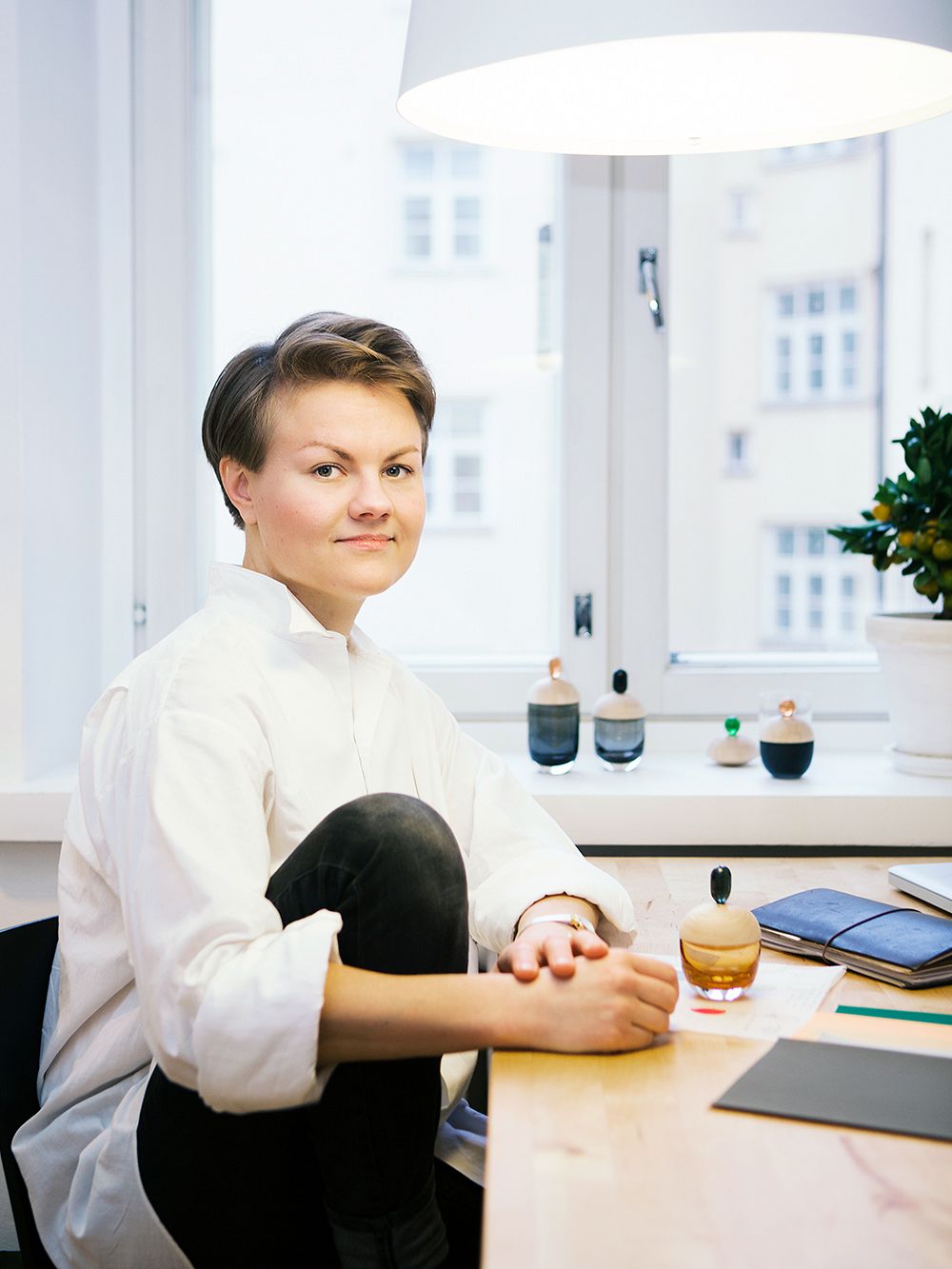 Hi Katriina! How are you?
"The arrival of summer and the lush greenery that comes with it has brought me awaited hope and joy. So, I'm very well considering the circumstances! The past year has made people rethink their values and they seem to be more interested in Finnish handcrafts, especially. It feels nice."
The Design Stories team absolutely loves your Lyyli glass jars. Where did you get the idea for them?
"How wonderful to hear that. This product, like many others, was born as the sum of many things. I've previously said that design is like putting together a puzzle that consists of little kernels of ideas.
My turner had just told me there was a certain size of local birch available, and at the same time, a designer colleague of mine suggested I should design a small jar for vitamins to make it easier to remember to take them. I, myself, had been fascinated by a solid piece of glass on top of a piece of wood – I thought it would look like a cherry on top of a cake. These and many other thoughts that were running through my mind at the time slowly started melting together to form a character called Lyyli. I saw her as a strong-willed person, like Little My from the Moomins, or myself!"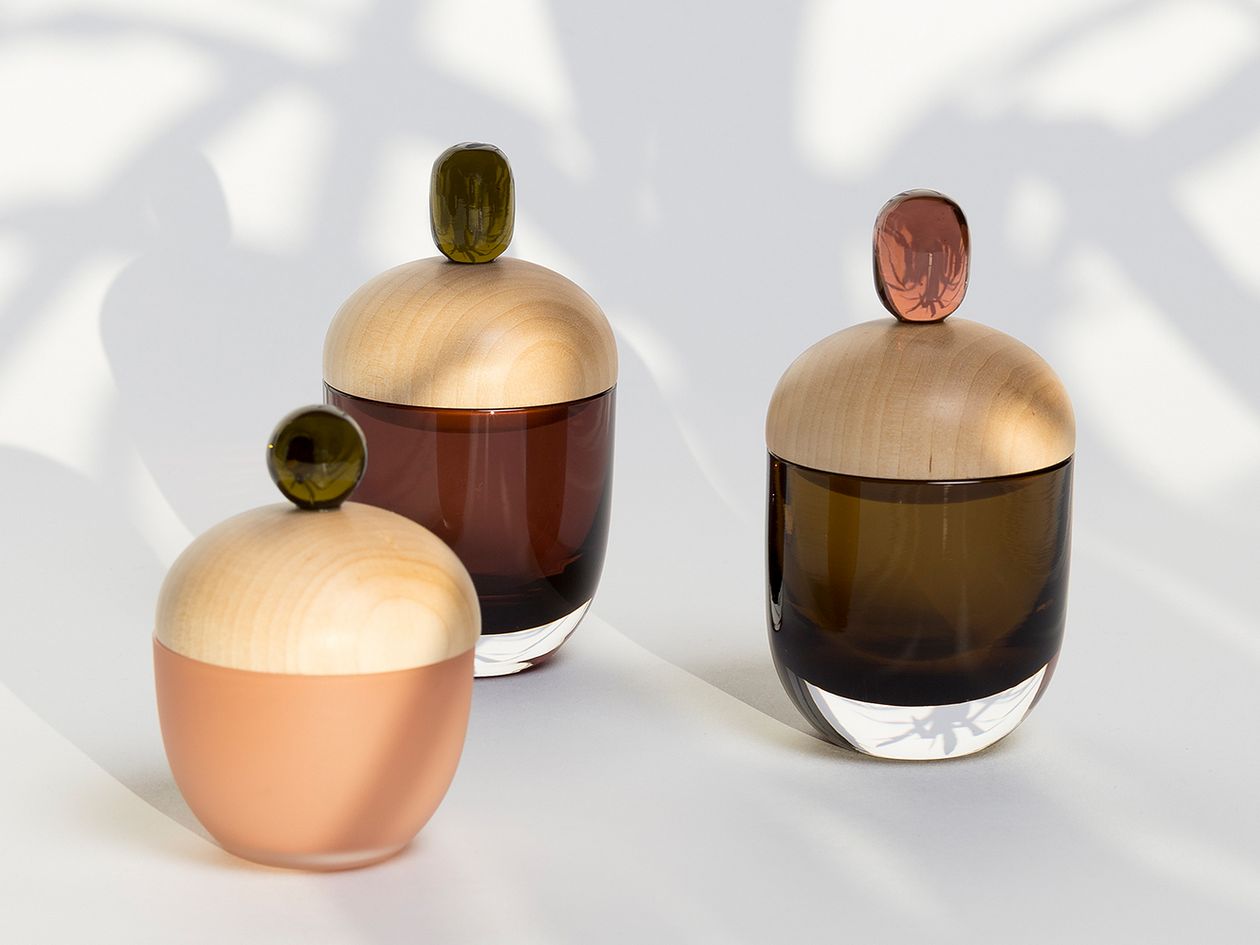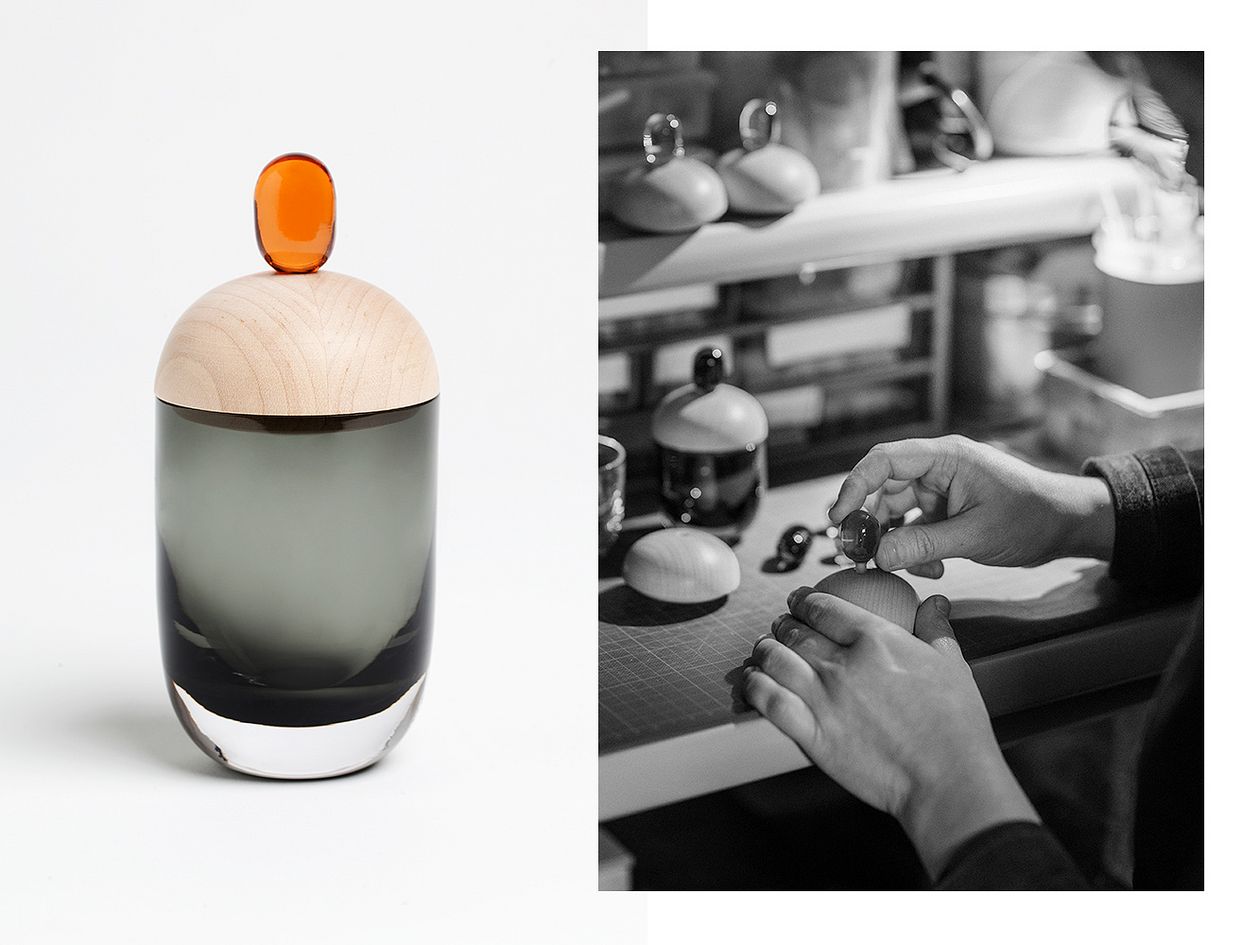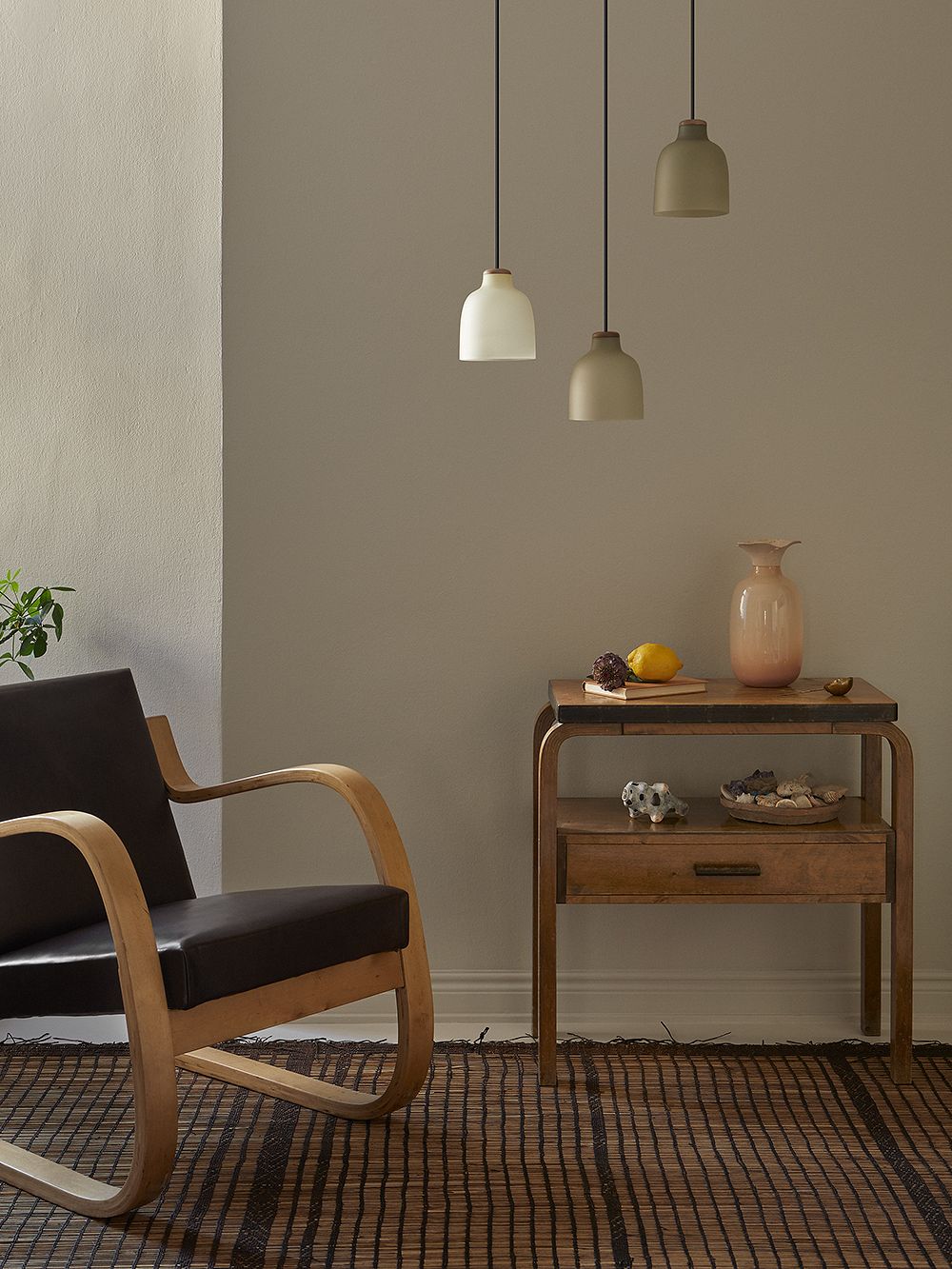 Where do you find inspiration for your work?
"I am constantly inspired by everyday life and, for example, discussions with my friends. I am charmed by materiality, my latest fascination being vegan leather. The most important thing is to always keep your antennae up. I might come up with a product idea talking to one of my retailers, for instance. I am always fascinated and inspired by the world and all its wonders. I admire the work of many designers, like Cecilie Manz and Inga Sempé, to name a couple."
Where are your glass items made?
"The glass is mostly blown in Riihimäki, Southern Finland, while the wooden parts are made in the Joensuu region, in Eastern Finland, where I also live. I assemble the products myself at my studio in Joensuu. Luckily, I have been clever enough to surround myself with really talented artisans."
"The most important thing is to always keep your antennae up."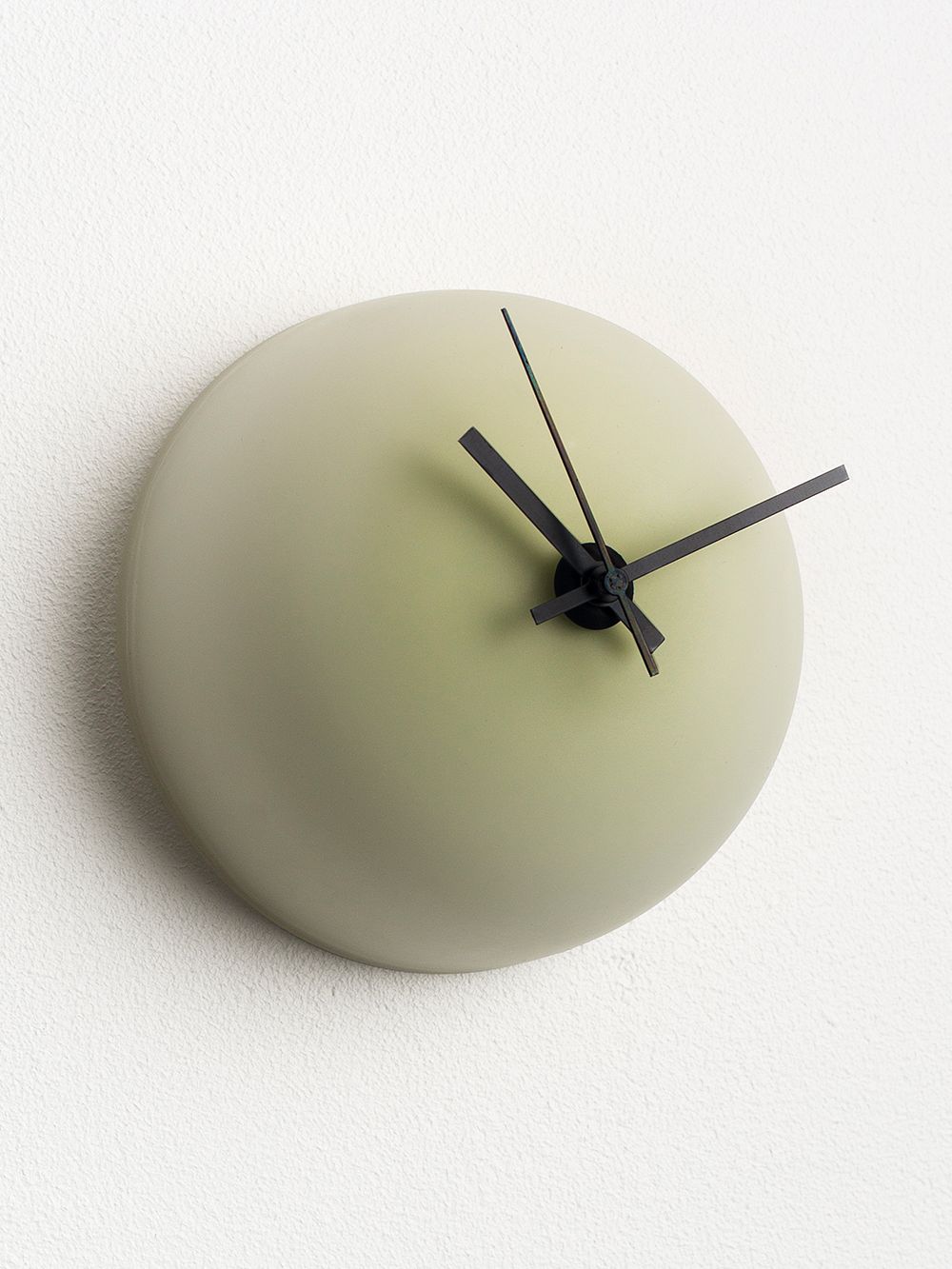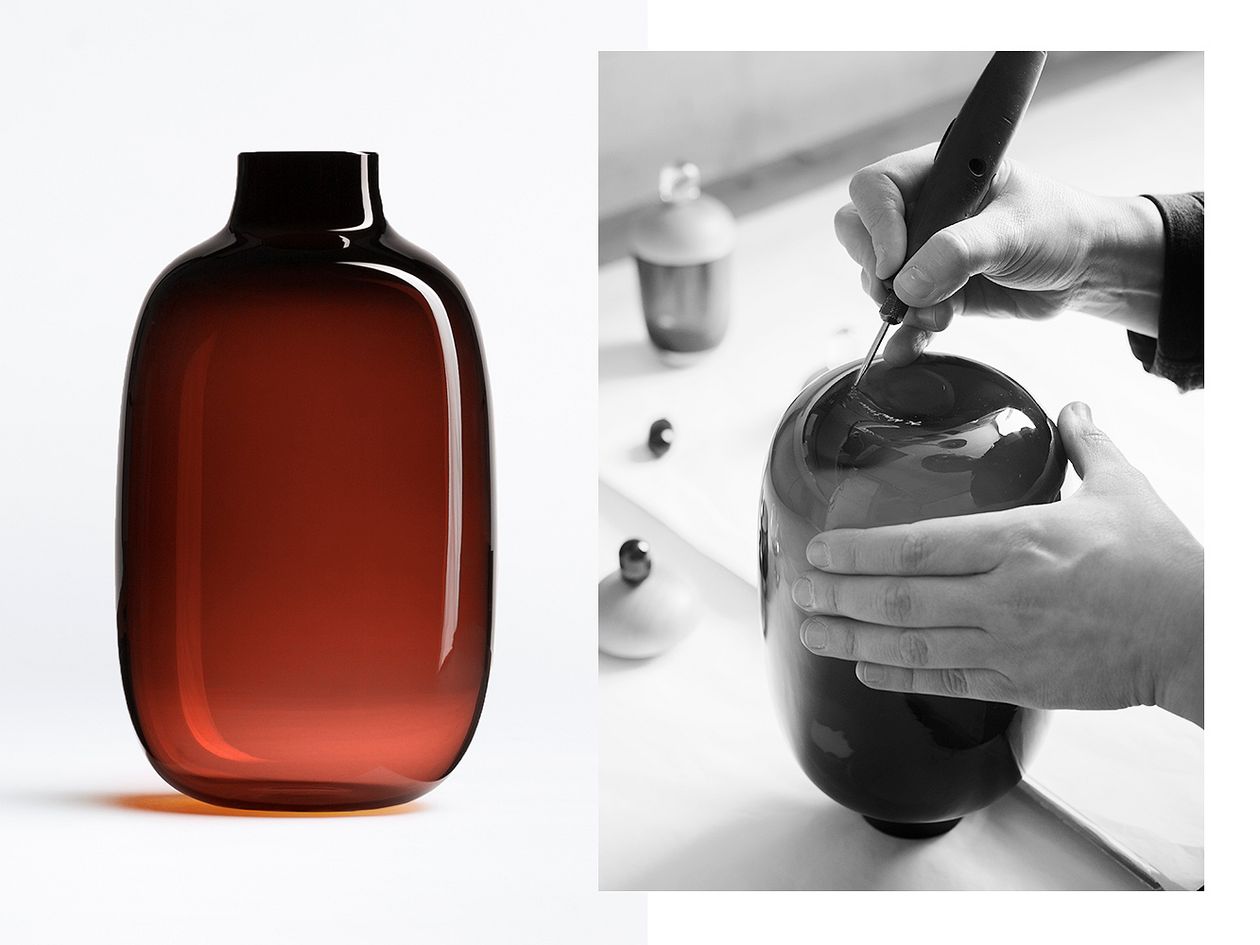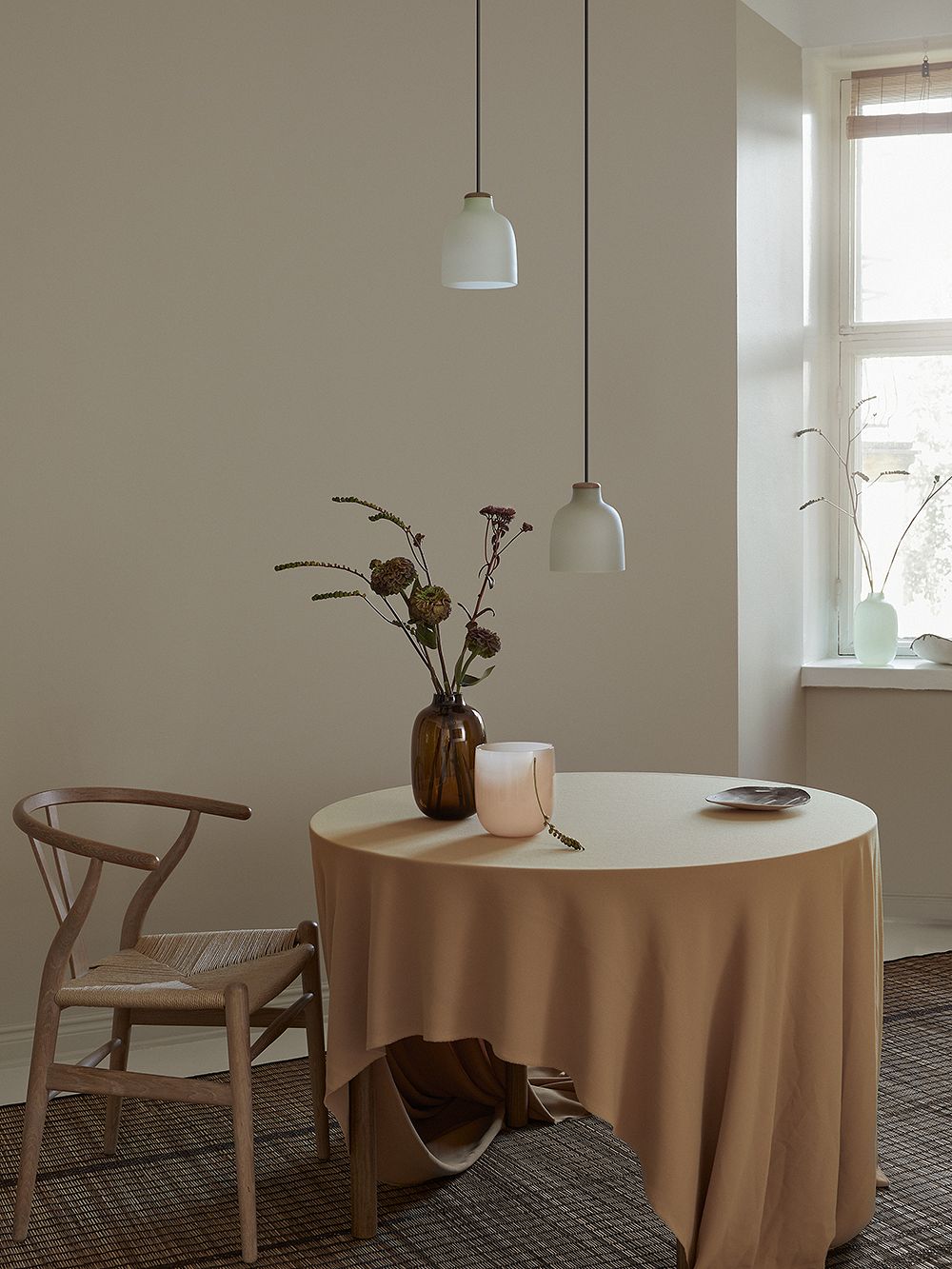 It's probably difficult to choose a favorite among your own creations, but is there a product or collaboration that has been somehow special for you?
"I must mention the Perho mirror that I created with the conscious idea of understanding my sensitivity as a strength. Before creating Perho, I was pondering whether I could design something as cutesy as a mirror shaped like a butterfly. The mirror as an object represents deep self-examination. I'm so glad I created Perho. It's a potent example of how being sensitive and open to the world can really be a strength!
It has been important for me to see the kind of connection you can make with another person through your work. Upon seeing Perho, one of my customers asked me if I know what a butterfly really is – it's a flower set free. It was as if the customer had seen deep into the creative process. It made me all flustered and I think I even shed a tear.
When you give something fragile from yourself, others will also connect with the product. And that, in turn, you will get back manyfold."
"Being sensitive and open to the world can be a strength."
You have been involved in setting up the Woutila association and event space in Joensuu, where you also have your studio. Could you tell us more about Woutila?
"Woutila was born very naturally as a joint effort of several individual creative entrepreneurs. We had a loose collaborative unit of several studios already existing elsewhere and when this space became vacant and we got the right group together, we decided to join forces and move into this old retail space in the spring of 2016.
Over the years, we have organized exhibitions and events and worked together. However, the best thing about Woutila has been the peer support and work community for creatives who otherwise work alone. With Woutila, we have also been able to network more effectively than we would have alone.
Once the situation allows, we'll start offering all kinds of creative activities. We're currently developing an offering of courses, for example. There's also a theatre group operating in the building, and with them, there's a lot we could do together! At the latest, we'll organize our annual holiday sales."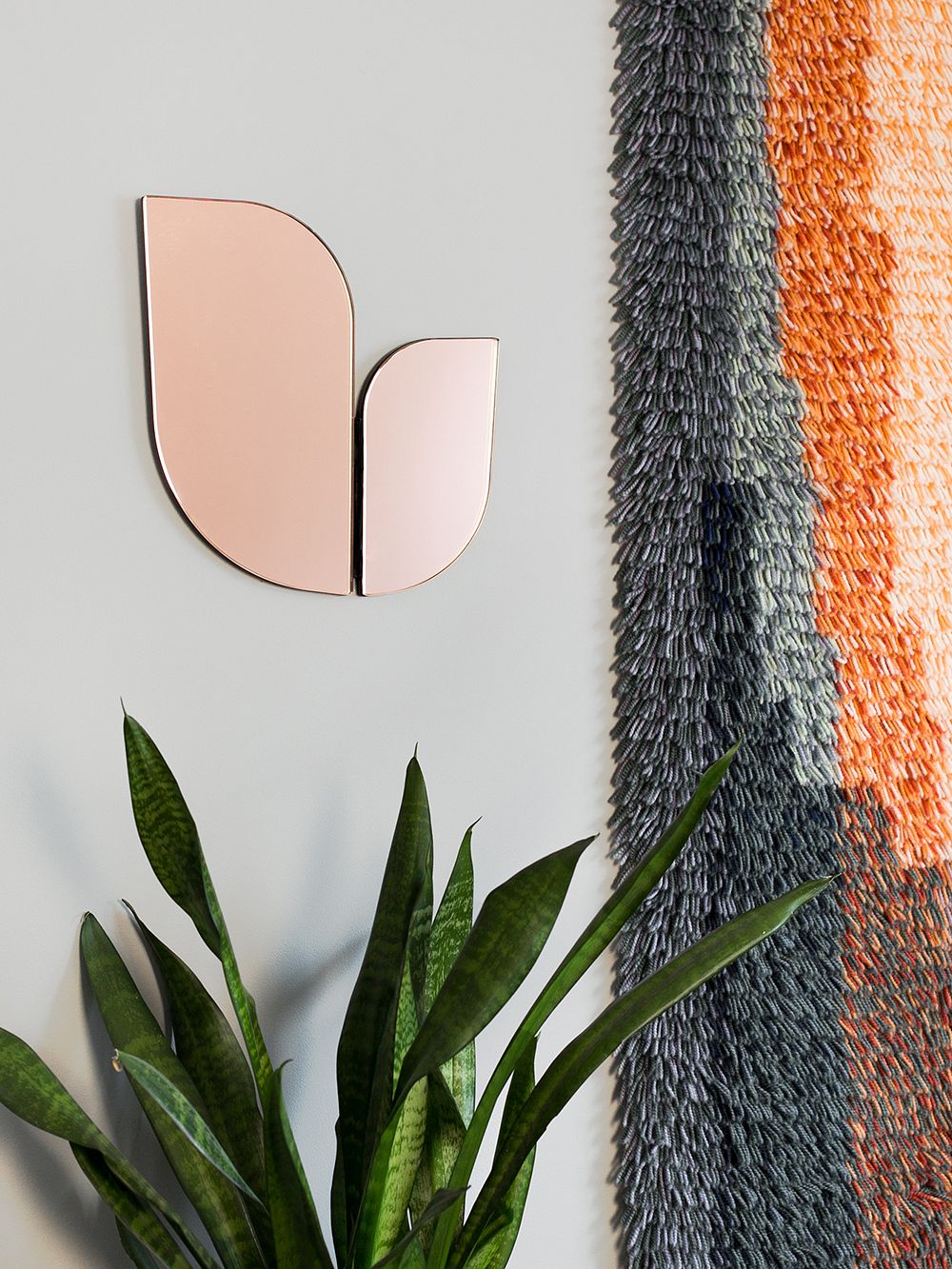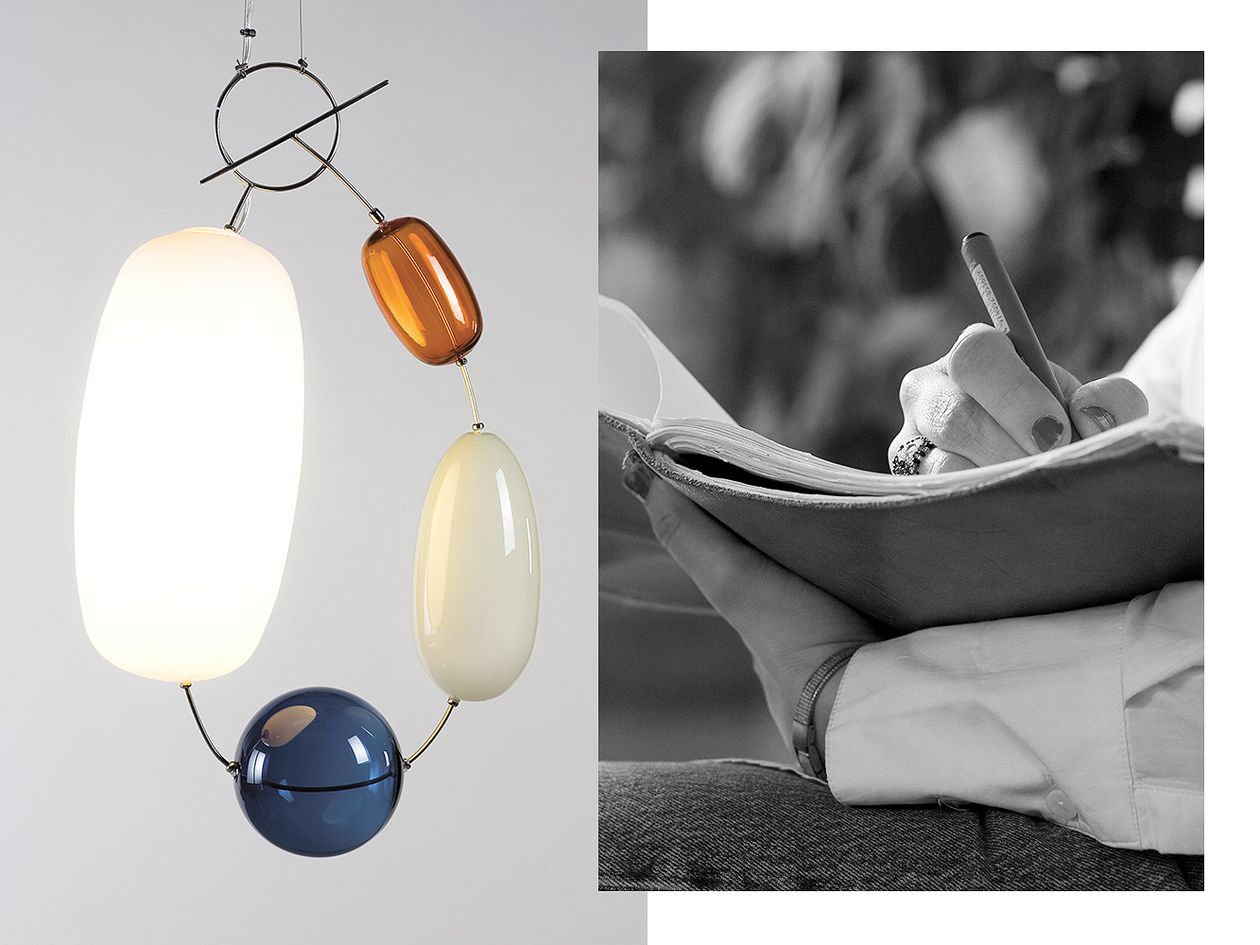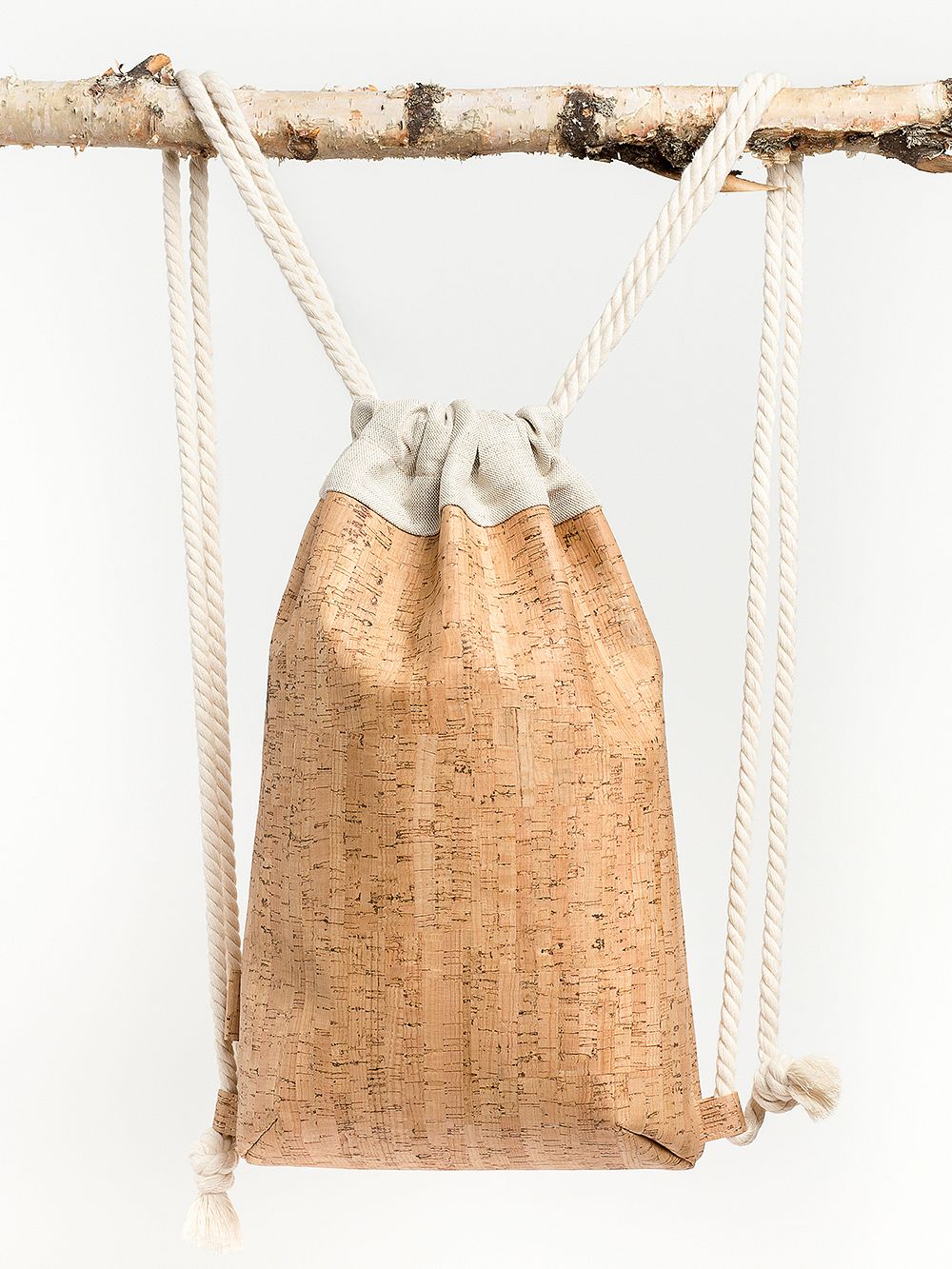 Is there anything else you have planned?
"As I already hinted at, I have been developing a range of vegan, eco- and animal-friendly cork fabrics. It's supposed to come out properly next fall! The black, plant-dyed cork fabric is a stunning, stylish substitute for leather, but you'll hear more about it in the fall.
In the summer of 2022, I have an exhibition at the Karin Widnäs Ceramics Museum KWUM, in Fiskars, Finland. The theme of the exhibition is climate change, and the larger works of art consist of glass and wood."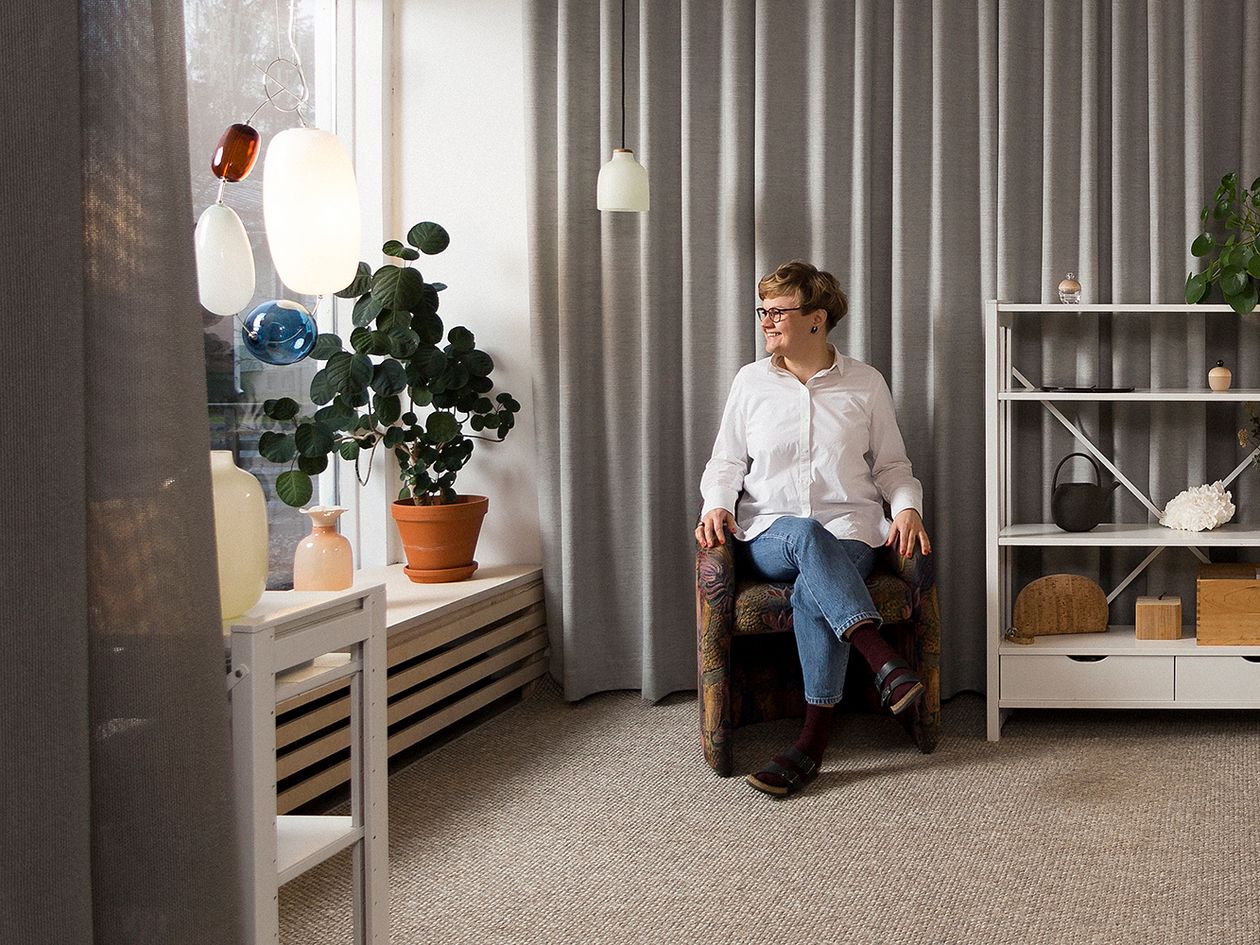 Katriina Nuutinen's favorites x 3
1. Scent: Lily of the valley
2. Film: Amélie
3. City: Joensuu, Helsinki and Paris
See also:
• All products by Katriina Nuutinen >
Text: Emmi Ratilainen Images: Katri Kapanen, Jyri Keronen, Janne Käyhkö, Anna Salmisalo and manufacturers