Helle Herman Mortensen and Jonas Herman Pedersen work closely together with both their design agency Herman Studio and the Form & Refine brand. In an interview with Design Stories, the designer couple sheds light on their creative process and what makes their collaboration work so well.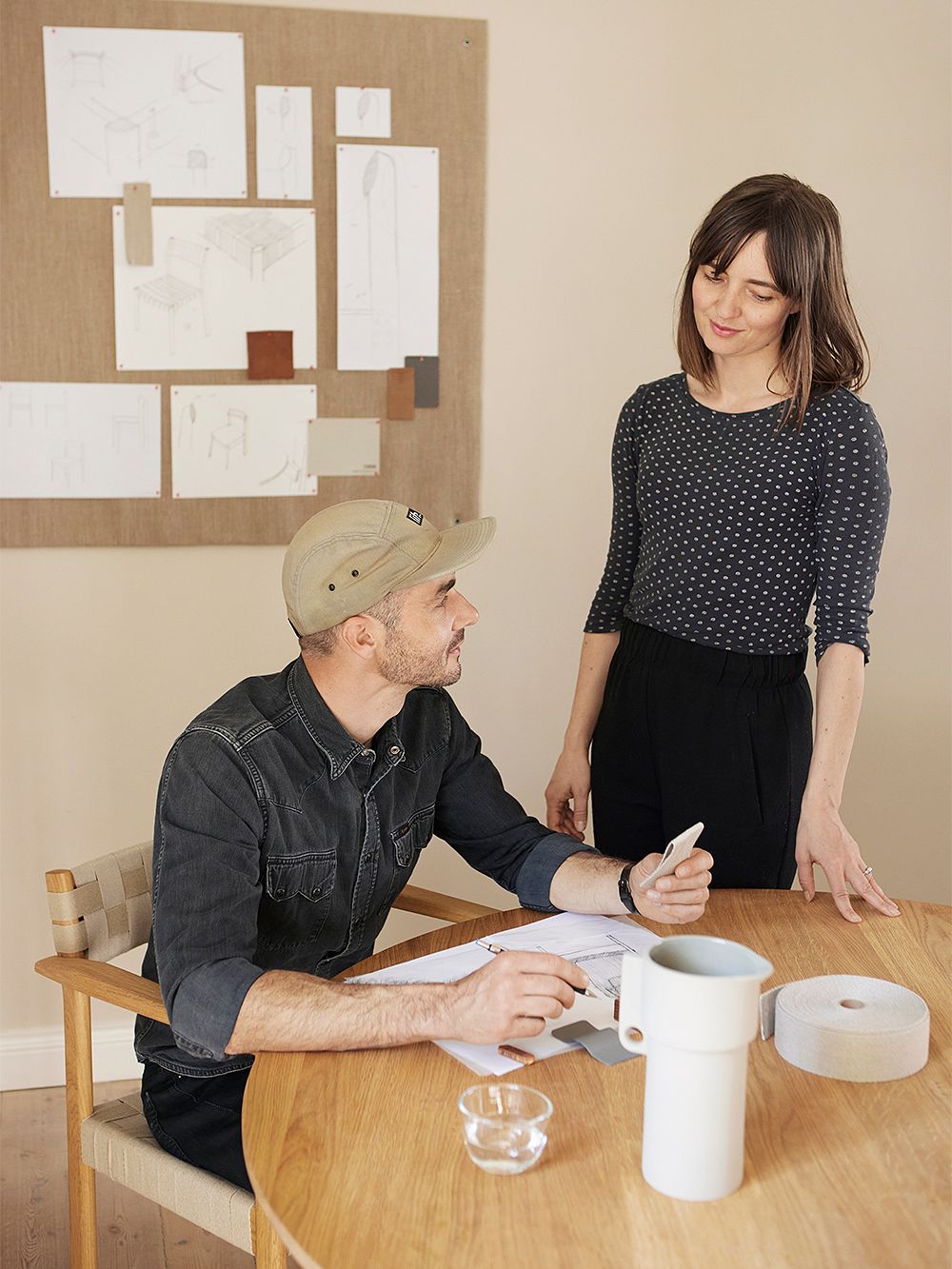 Hi, Helle and Jonas! How are you?
"Good thank you! Enjoying the light; the sun and brighter times."
We really admire your ability to create furniture that is robust yet somehow airy and graceful at the same time. We want to know, how do you do it!
"Thanks! We aim to balance the contrast between the elegant and the powerful, and it might also reflect our synergy between the masculine and the feminine expression that we each represent.
Construction is an important element in our design process. We believe that quality is a great balance between aesthetics and the durable design, durability both in the construction and in the solid material that will patinate over time.
Creating products with respect for the materials and details requires care and patience. In a world where keeping momentum and speed are key, we greatly appreciate slowing down the pace and pay attention to the details whenever possible."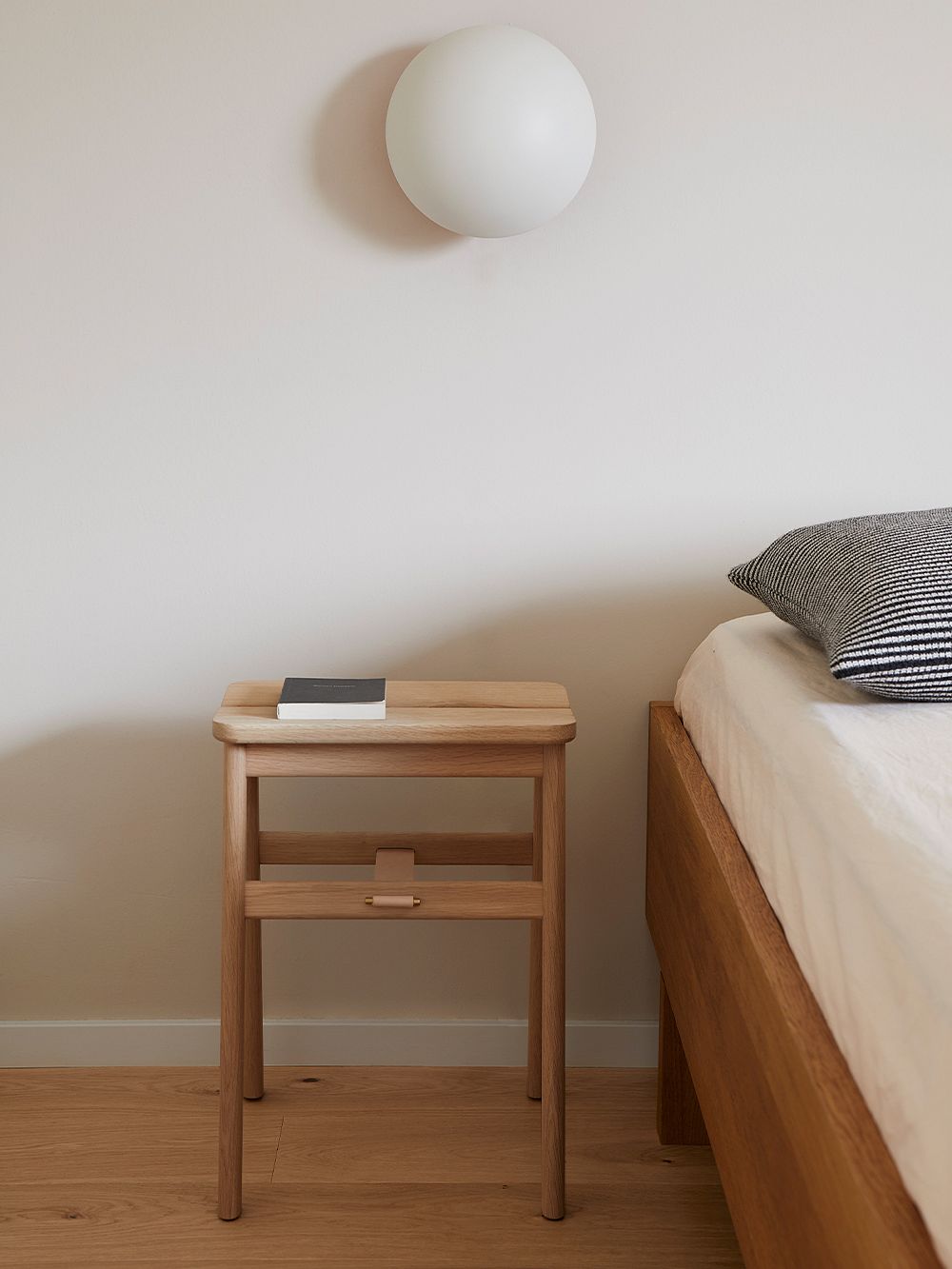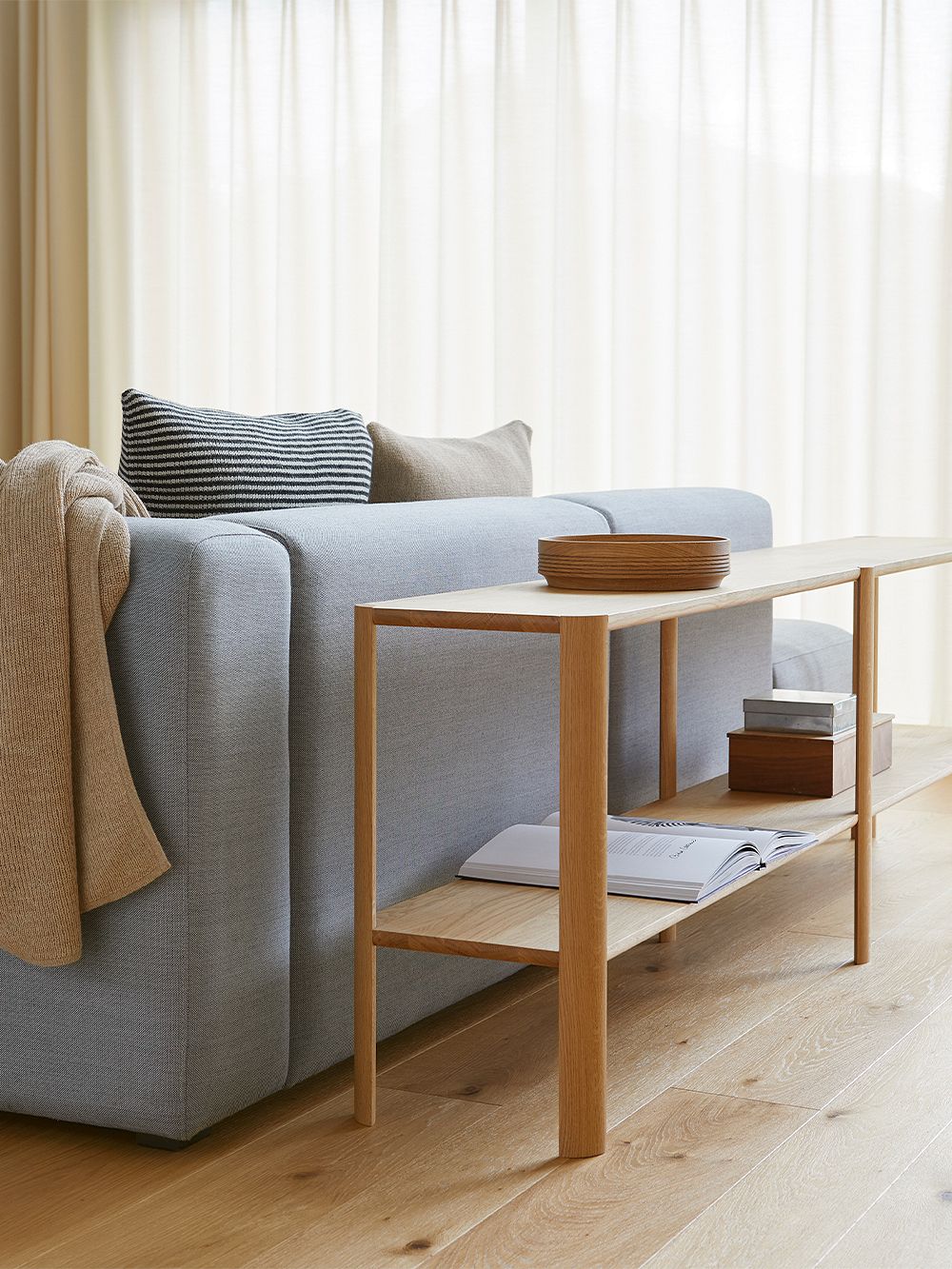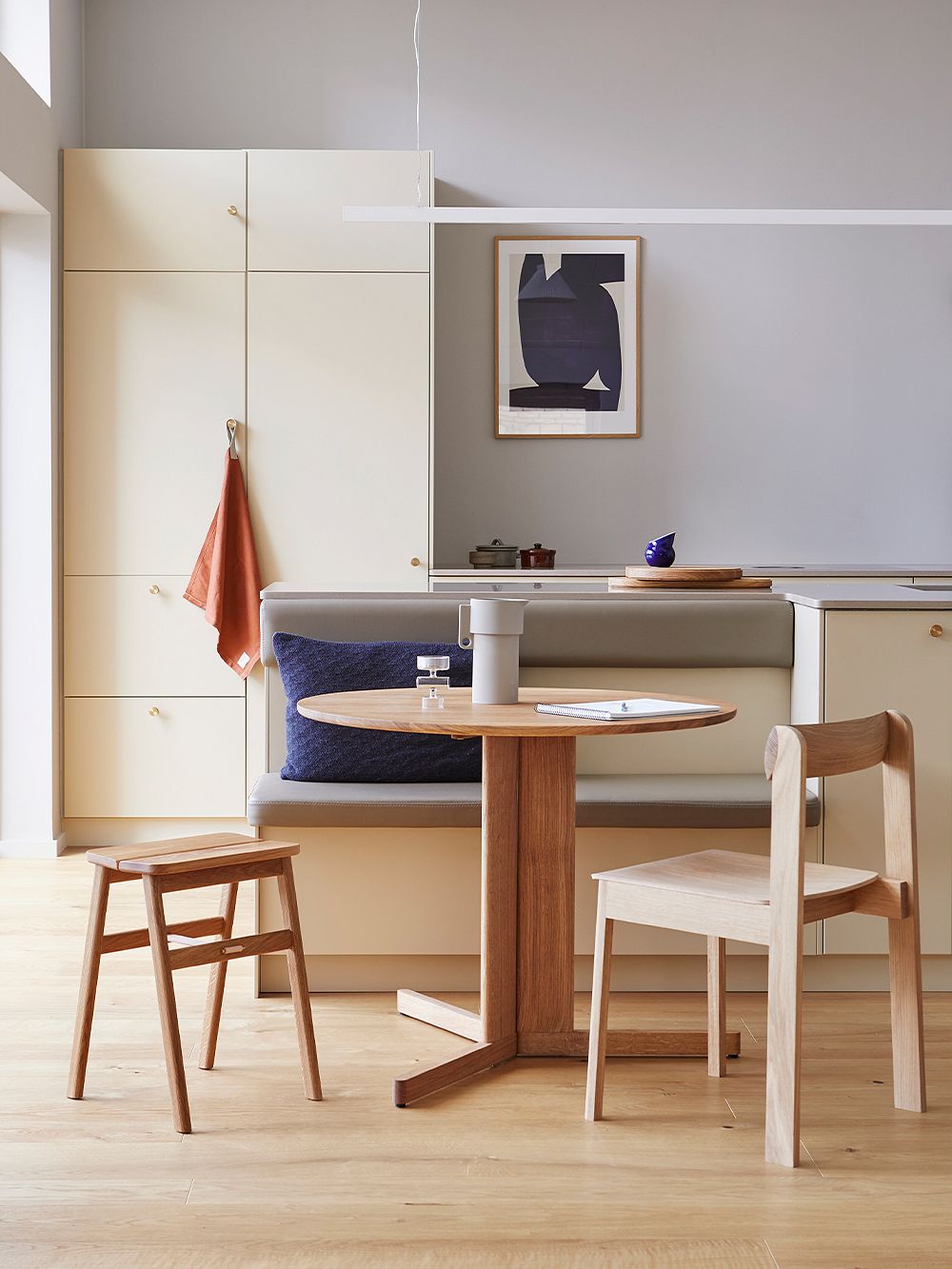 One of the products that are simultaneously elegant and robust is the Blueprint chair that launched earlier this year. Could you tell us the story of the piece?
"Our Blueprint chair is no exception when it comes to refining and paying attention to details. Like all our designs, the creative process started with a functional starting point: we aimed for a stackable and comfortable wooden chair that doesn't require an upholstered seat or back. The backrest had to be at an angle that works for people of all shapes and sizes. That took many attempts and countless tests.
"Our furniture has to have durability in its basic DNA."
Aesthetically we wanted to design a simple but sculptural chair, where the details elevate the high quality. For example, there are no visible screws to break up the aesthetic or scratch the chairs when they are stacked.
These small details and care about comfort are examples of how important it is to cover every angle and aspect of a product and the challenges and possibilities they present. It's not like there aren't enough chairs in the world already. So, the furniture we create has to have durability in its basic DNA."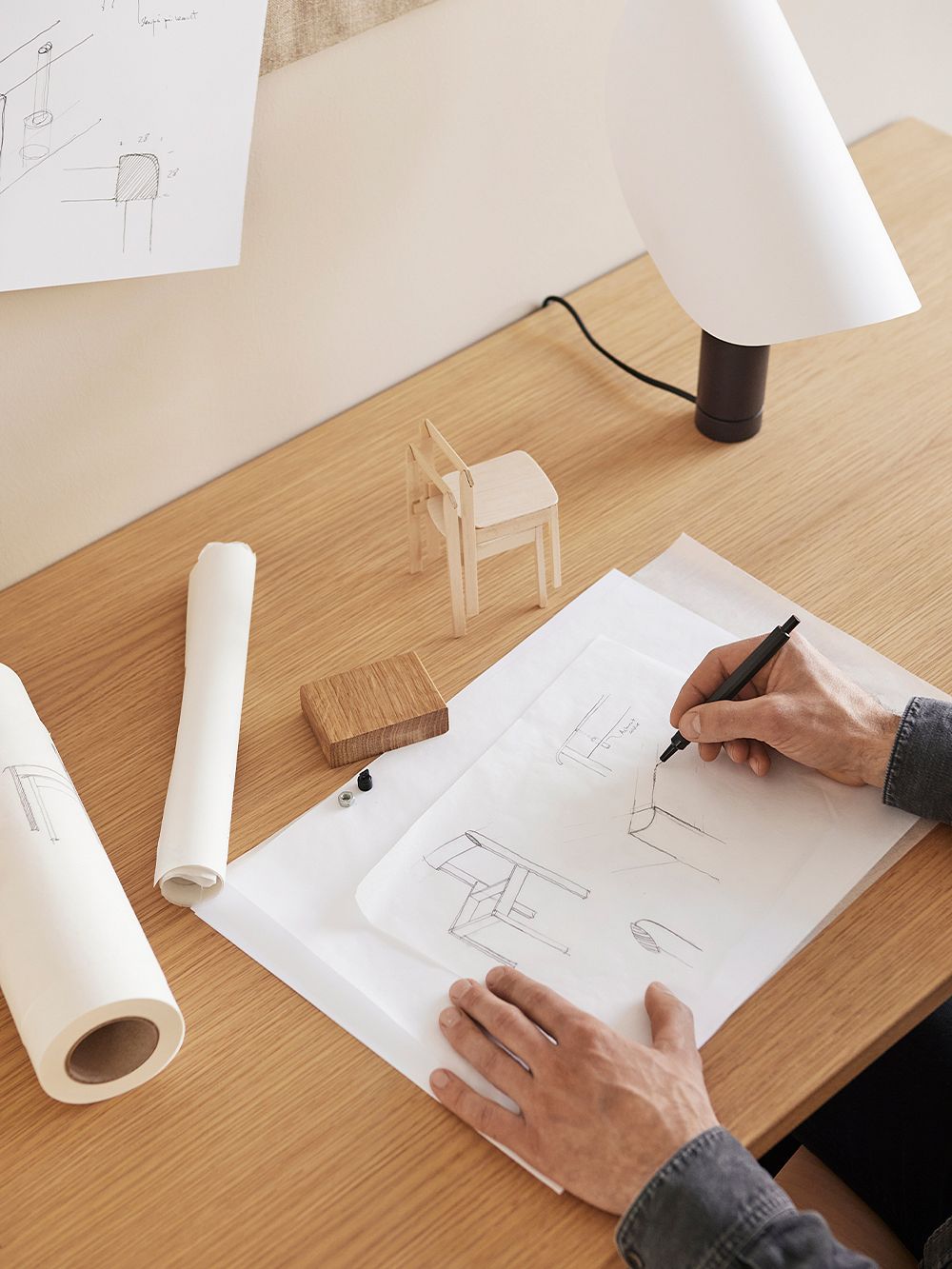 You work as a duo; what is your design process like?
"It is a constant interplay throughout the process, but with a different focus – we have very different competencies within the field. We support each other and cooperate on the tasks, but our roles are also very clear and we have great respect for each other. I think that is one of our success criteria for working so close together and being a couple at the same time.
The creative process often begins with a functional and constructional starting point. We form these ideas together, then Jonas takes over the process with many sketches and mock-ups. Based on them, we evaluate the ideas together and take the next step with prototypes, 3D sketching, and 3D prints. For the final touch, like finish, colors, and presentation, Helle takes over the main role."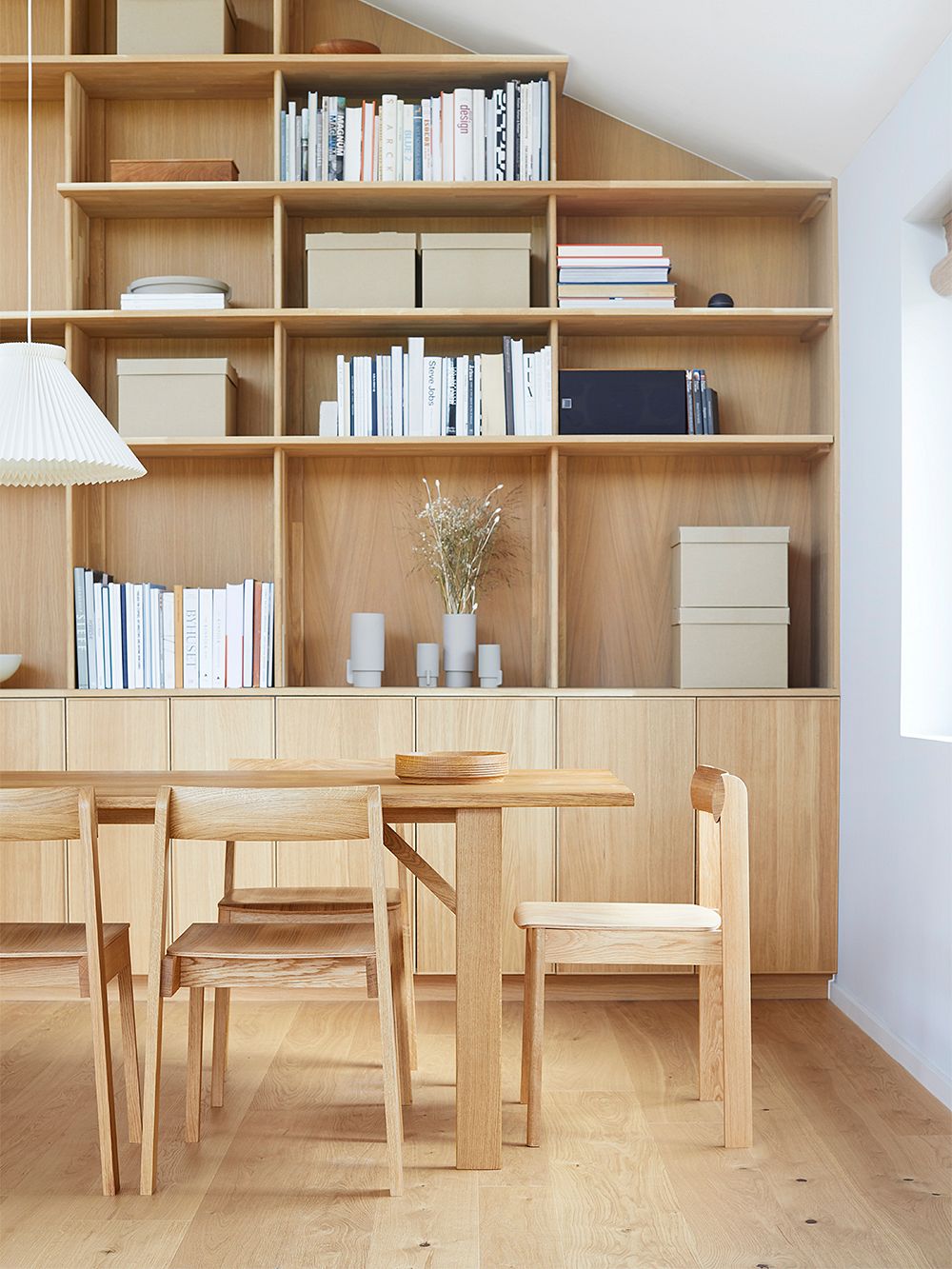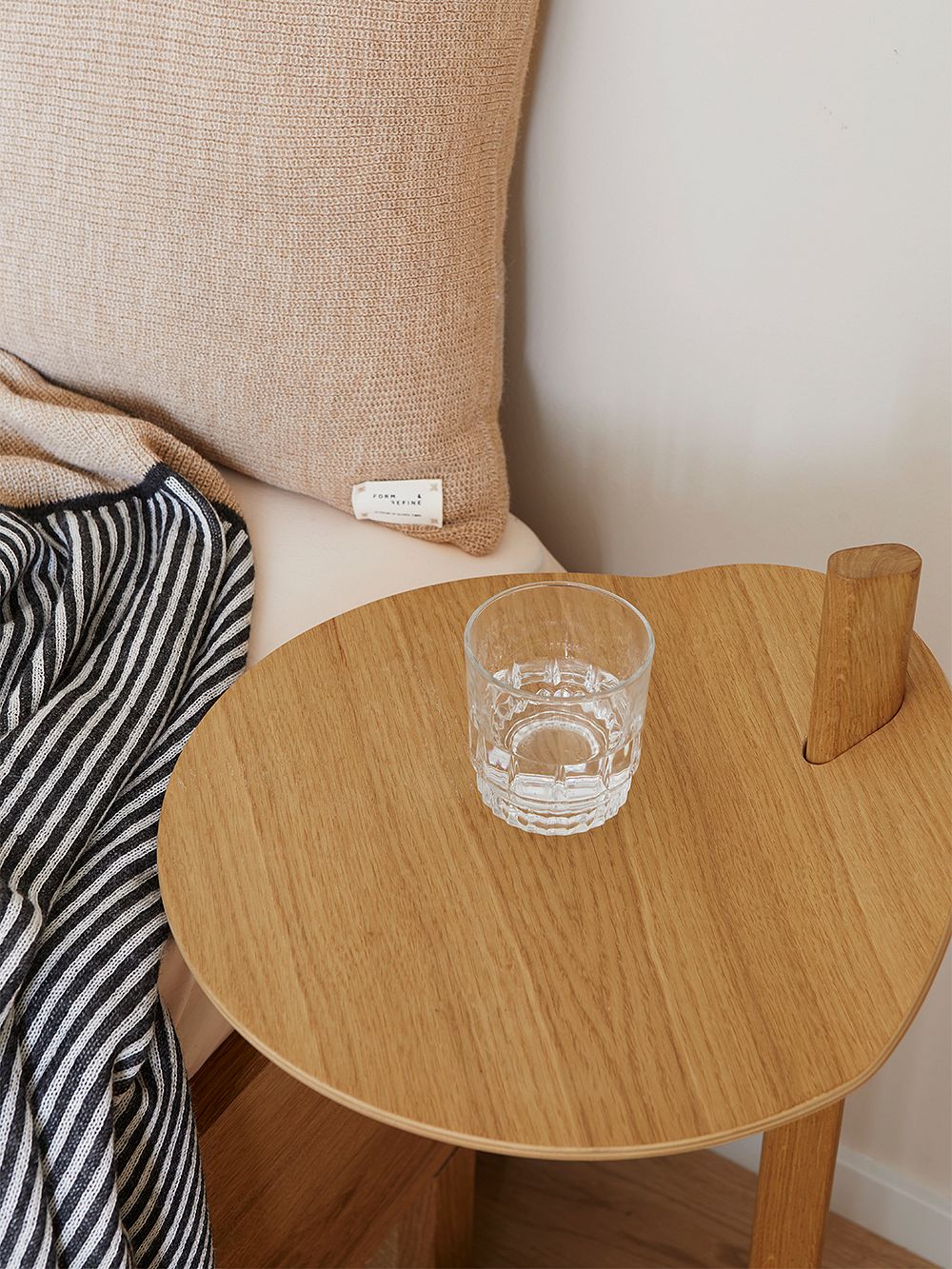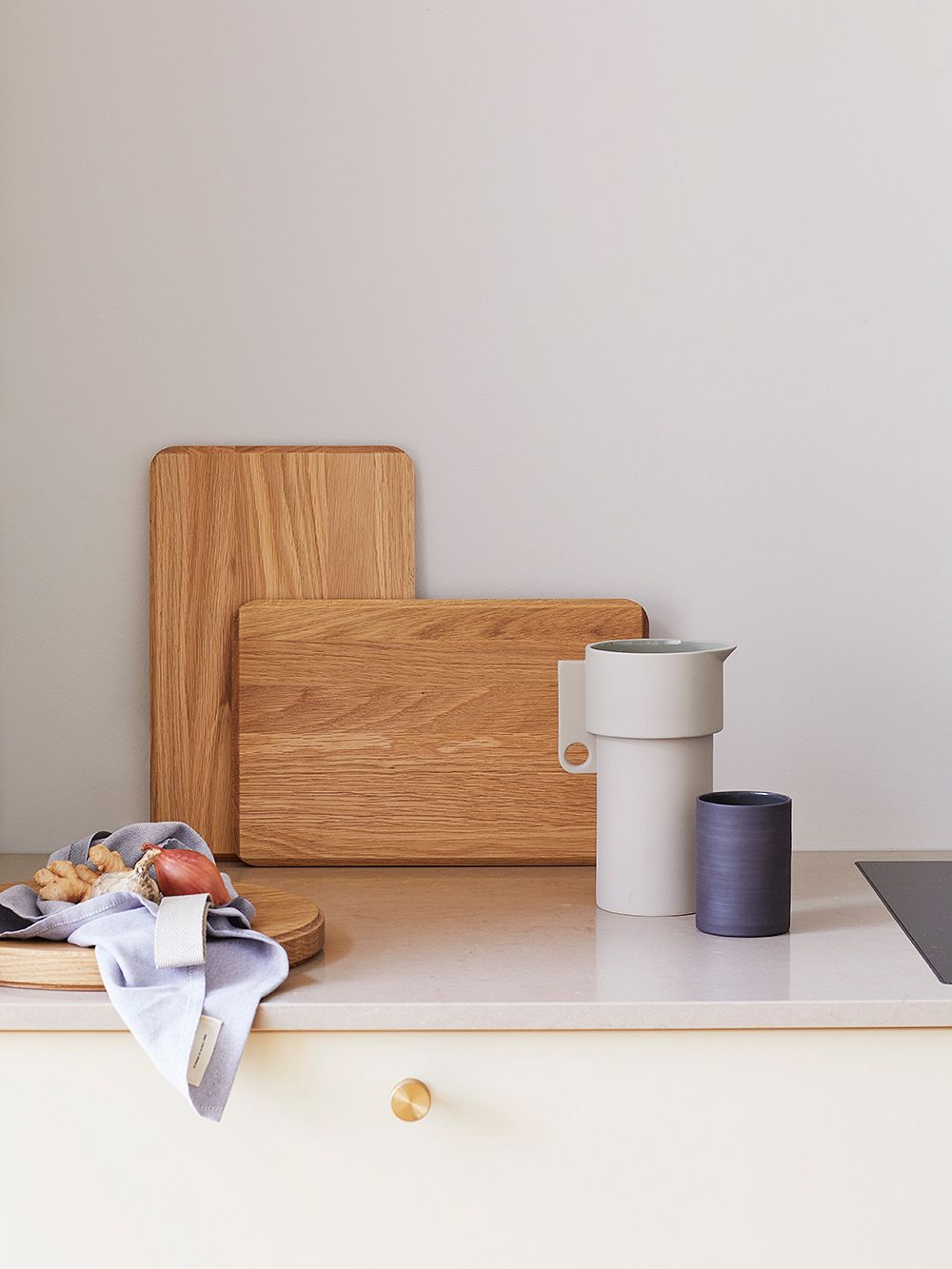 Where do you find inspiration for your work?
"We are proud to build upon the Nordic design traditions and we strive to honor and acknowledge those who came before us. Especially Børge Mogensen is one of our favorite Danish furniture designers. What we think made him very special was his ability to make functional and beautiful furniture with a price point that made them available for everyone.
Furthermore, the French designer Jean Prouvé inspires us. The construction is a significant element in his design, it is often a construction detail that is highlighted and becomes the mainstay in his design."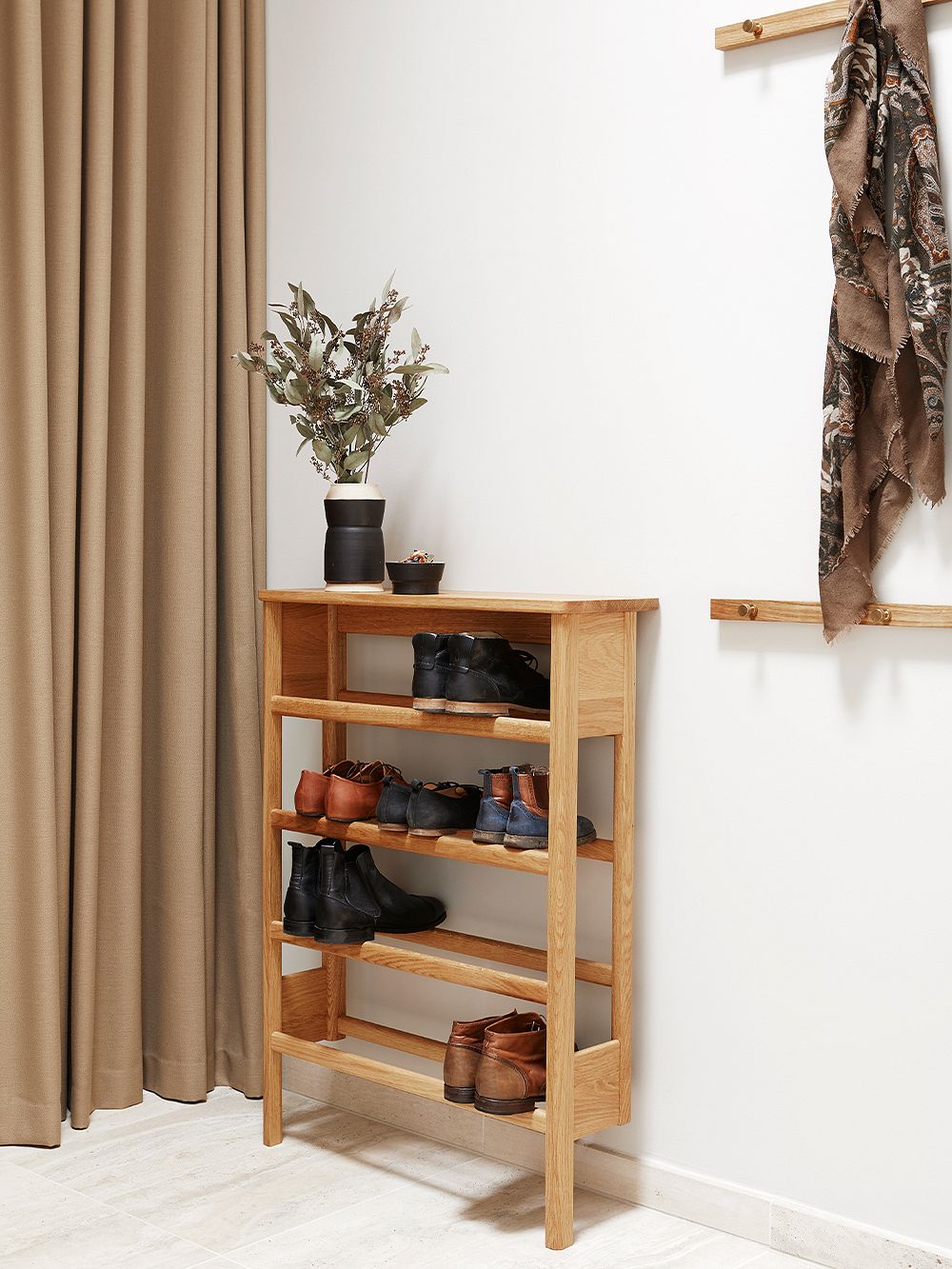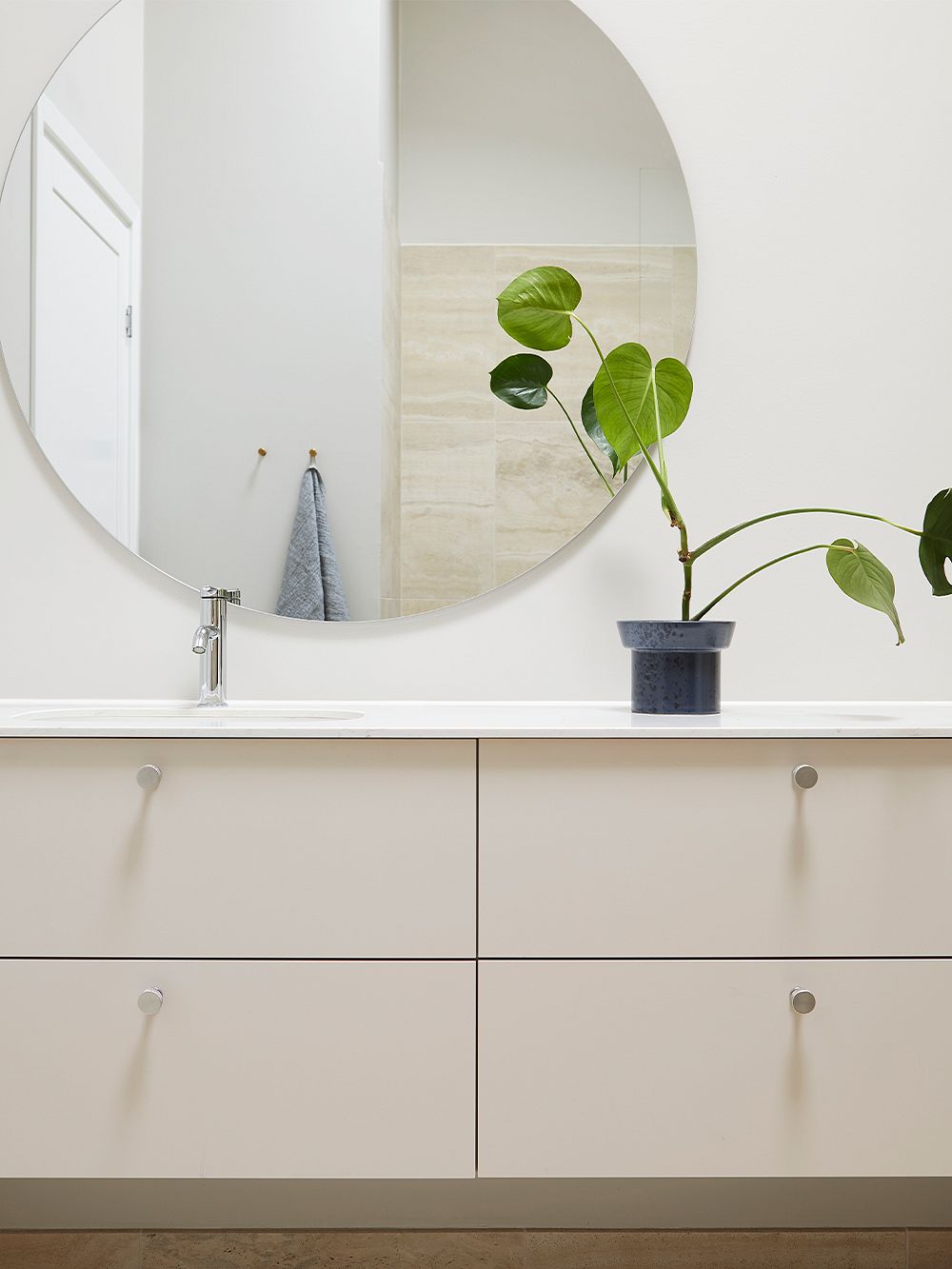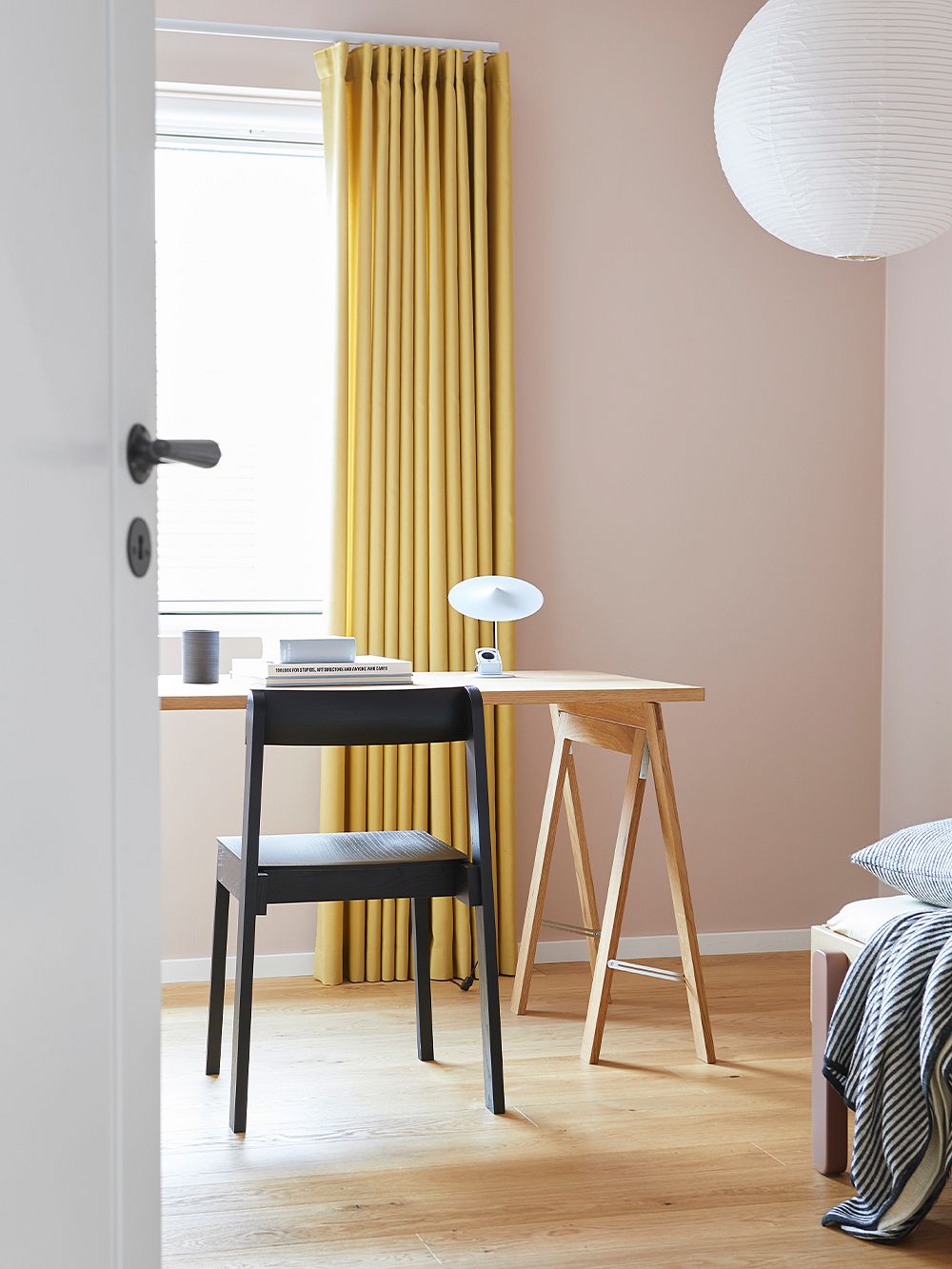 How do you decorate your own home?
"We moved into our wooden house a year ago. A house that we drew ourselves. Like our approach to design, we also love wood in architecture – our most favorite material. It is organic; it simply sprouts from the soil and supplies us with clean air during its growth. Therefore, it was clear to us that it should be a wooden house.
The interior is light, with calm and bright colors, to support our wooden furniture. The house and interior style is very Scandinavian and might reflect very well our design universe."
See also:
• Products designed by Herman Studio >
• Products by Form & Refine >
Text: Emmi Ratilainen Images: Form & Refine