Pauline Deckert and Arash Ghassemi have turned their rooftop flat into an eclectic Gesamtkunstwerk, a total work of art of different styles and eras. Design Stories visited the couple's colorful home in Berlin – take a tour with us!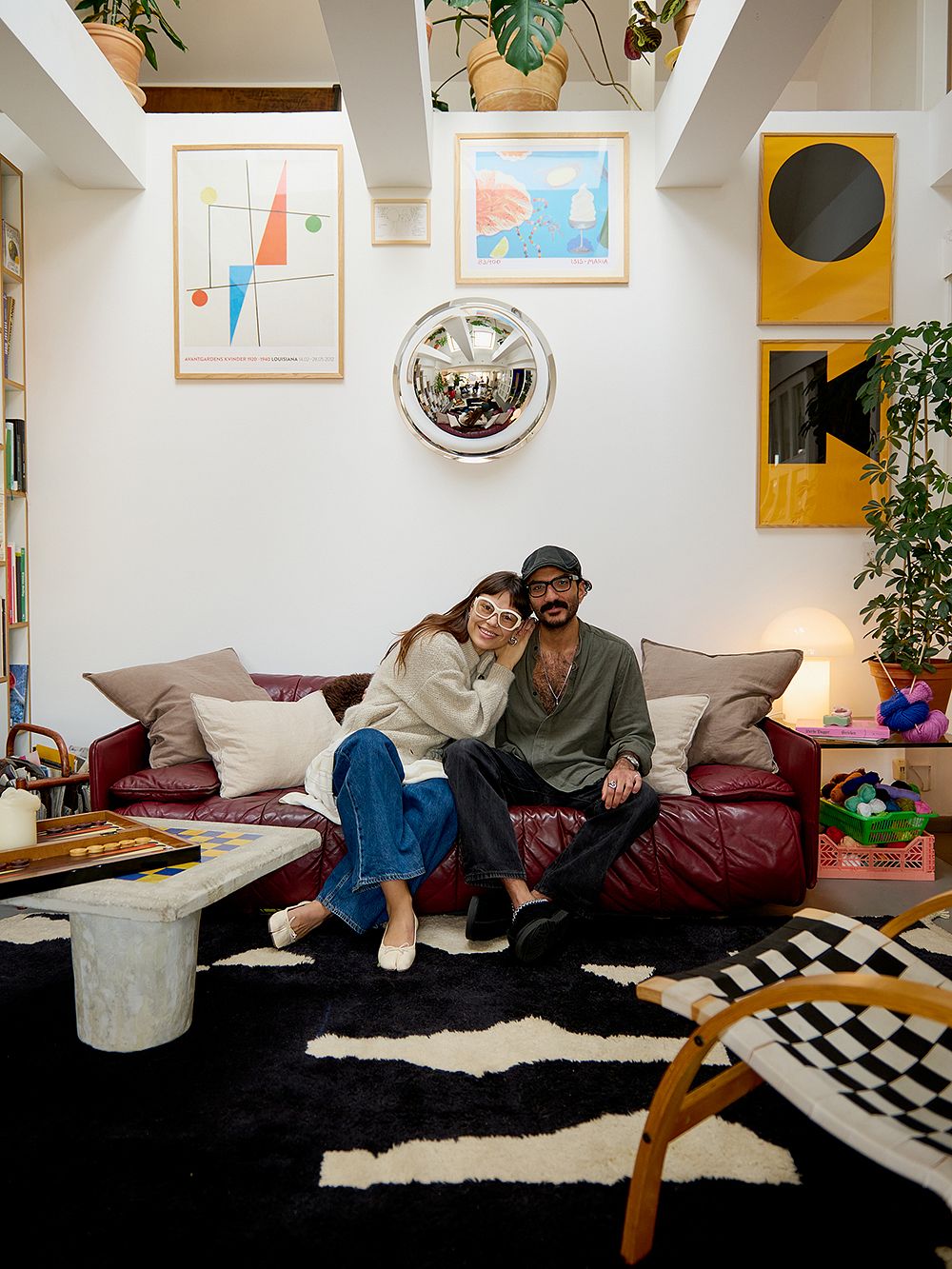 PAULINE DECKERT, the founder and creative mind behind crochet fashion brand Pauluschkaa Studio, lives in the lively area of Kreuzberg in Berlin with her boyfriend and restaurateur, Arash Ghassemi.
Their cozy rooftop flat is an ever-evolving playground for their intuitive experiments with colors and co-creation.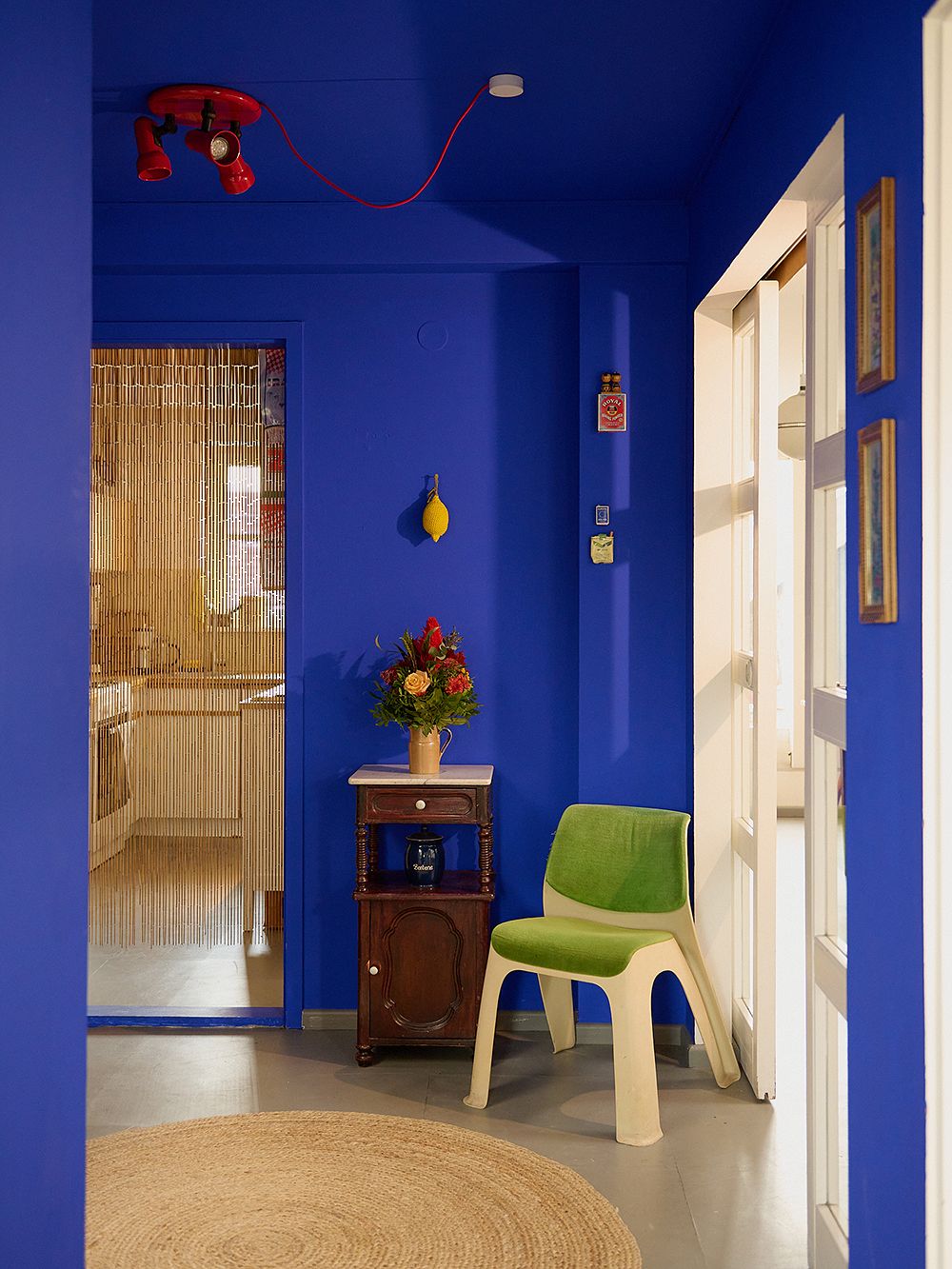 Hi Pauline and Arash! Thank you for showing us your space – there is so much to discover! What is the atmosphere the two of you aim to create in your home?
Pauline: "The most important thing is that we create a cozy space where we can enjoy ourselves, calm down and feel at home. When visiting us, most of my friends say they leave with the feeling that they were on a vacation – which is nice to hear!"
Arash: "We love spending time at home and starting new creative projects."
We'd love to hear about your latest one!
Pauline: "We changed the wall colors in three rooms lately to warmer tones. We used to have cold grey tiles in our kitchen, and the kitchen was always cold. It was never a place where we would spend much time. Since we changed the color to a buttery yellow, it feels much warmer and more inviting."
Arash: "And we also painted the walls and ceiling of our hallway blue, and now it feels like a little cave. You have the feeling of being underwater. If you ever come into the flat again, whether it is in two weeks or months, it's going to look different for sure. Our home is always changing, it's in constant creative flux."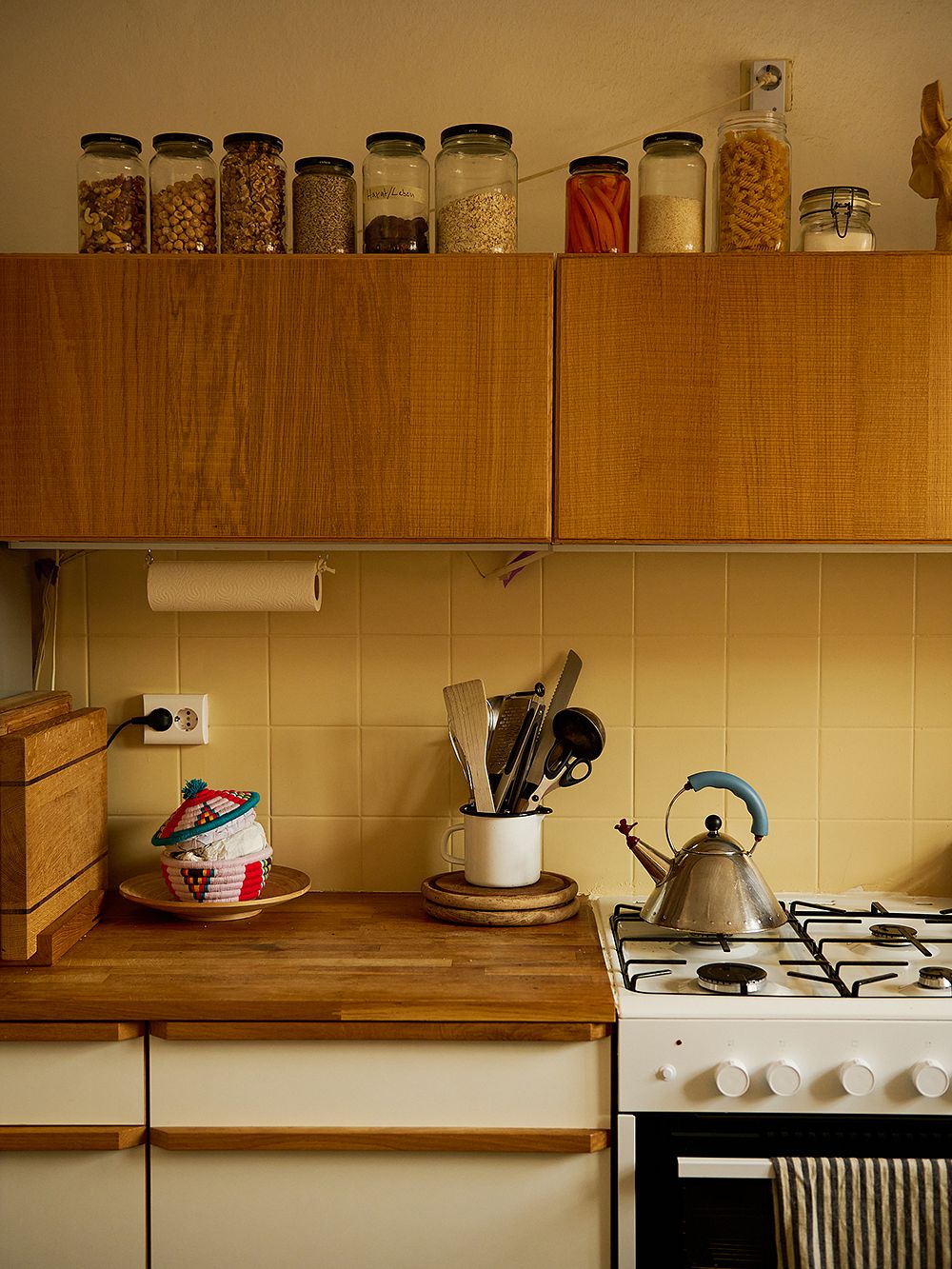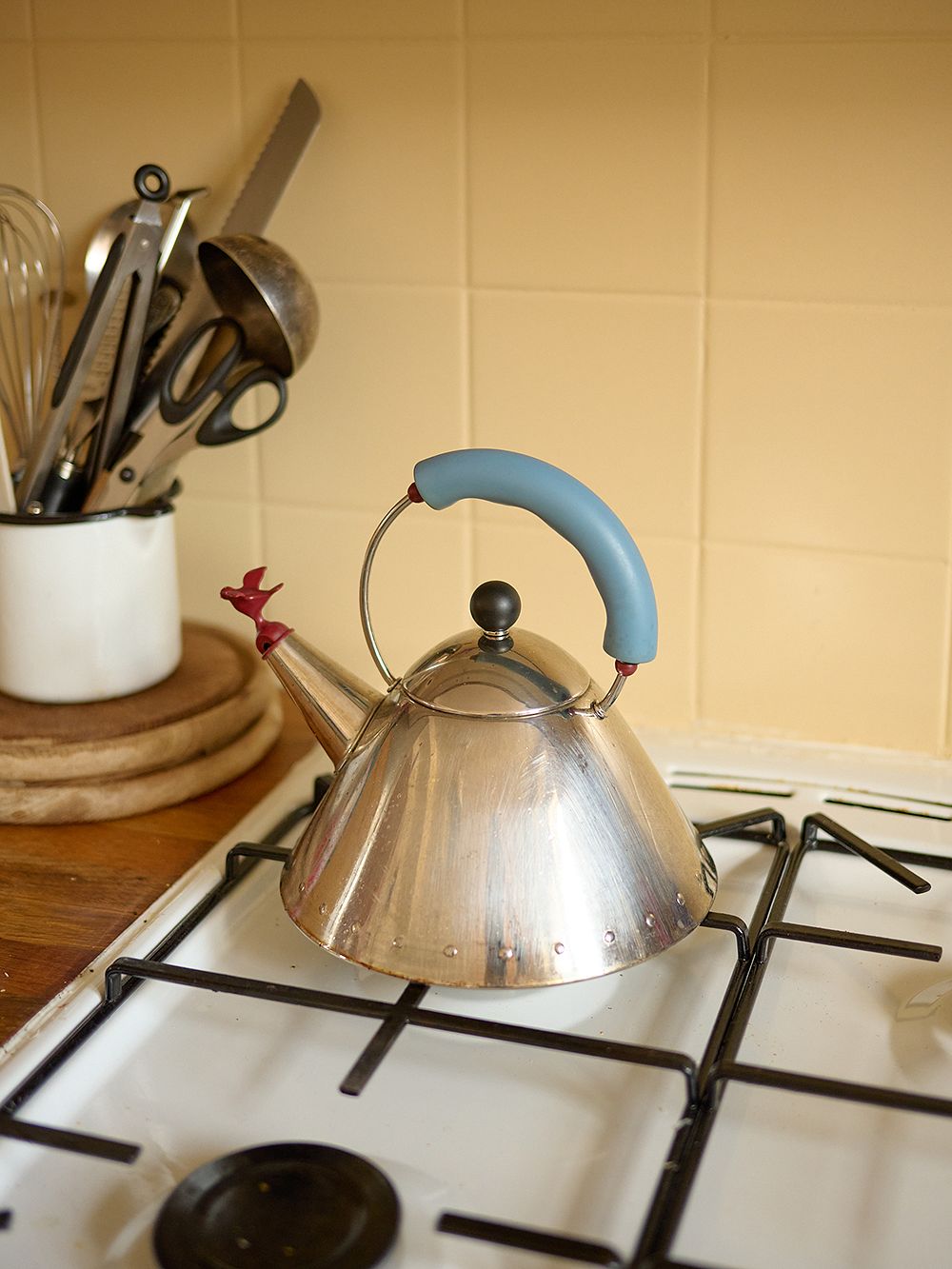 What is your creative dynamic?
Pauline: "It's quite complex since Arash and I are both people with strong opinions. We know what we like and what we want and backing up from that can be difficult sometimes. I am probably even worse than him! But he is a good listener, and often we end up co-creating. What mostly comes from me is playfulness and not thinking about things too much. I like to have lots of tiny, fun things everywhere. He is more minimalist. He needs to have a little space."
Arash: "Even in regards to our apartment and interior décor, it's always a bit back and forth with us. The flat would look different if only one of us made the decisions. She brings something to the table, and I might say no, at first. Then she convinces me, and I bring something to the table to make it more classic. It is a product of us both."
Pauline: "My best-selling piece is my funny beanie and Arash helped me design it. Initially, it was in the style of a balaclava, and he kind of liked it but didn't want to wear it – so we made some changes – until he did start wearing it!"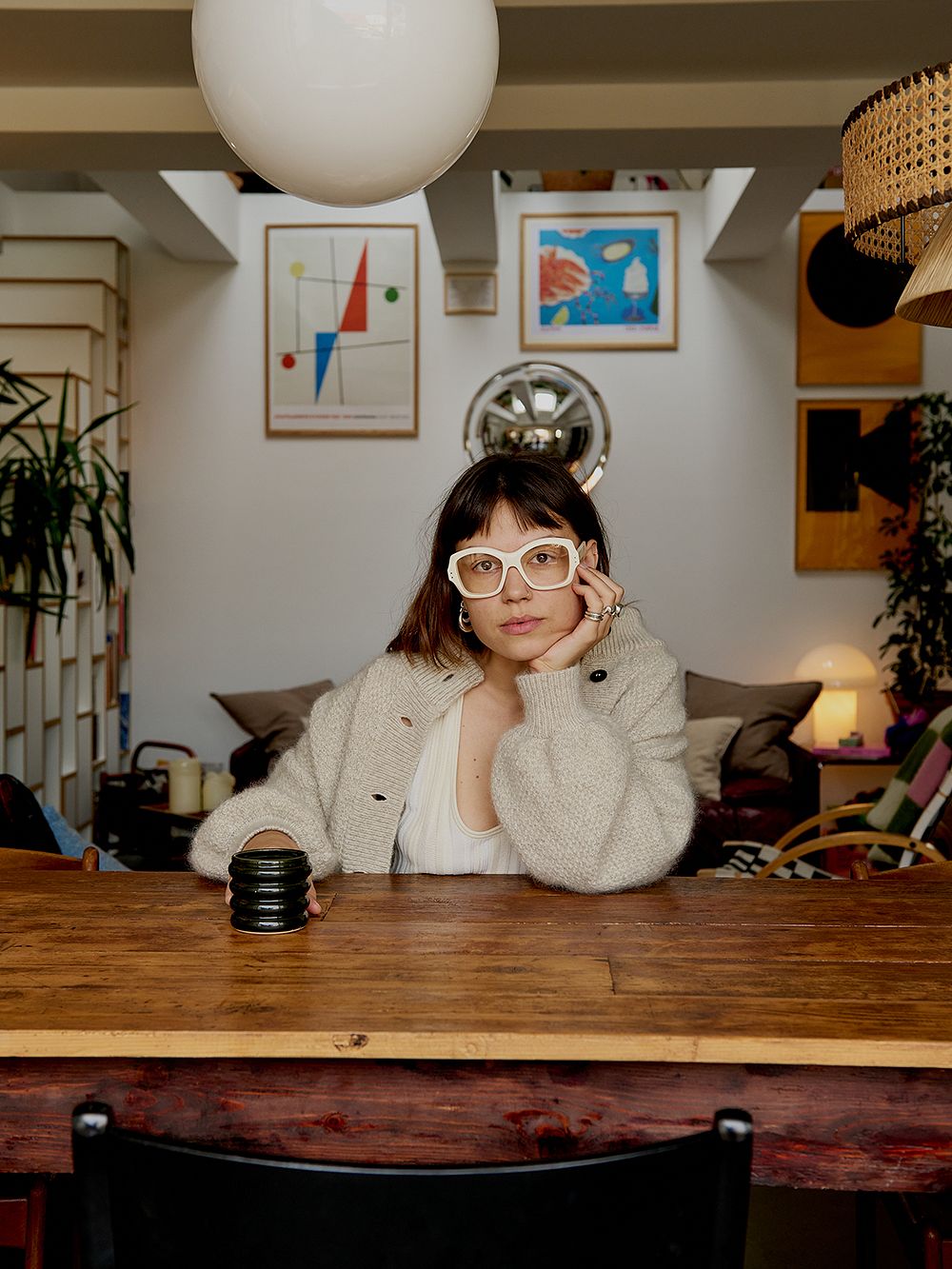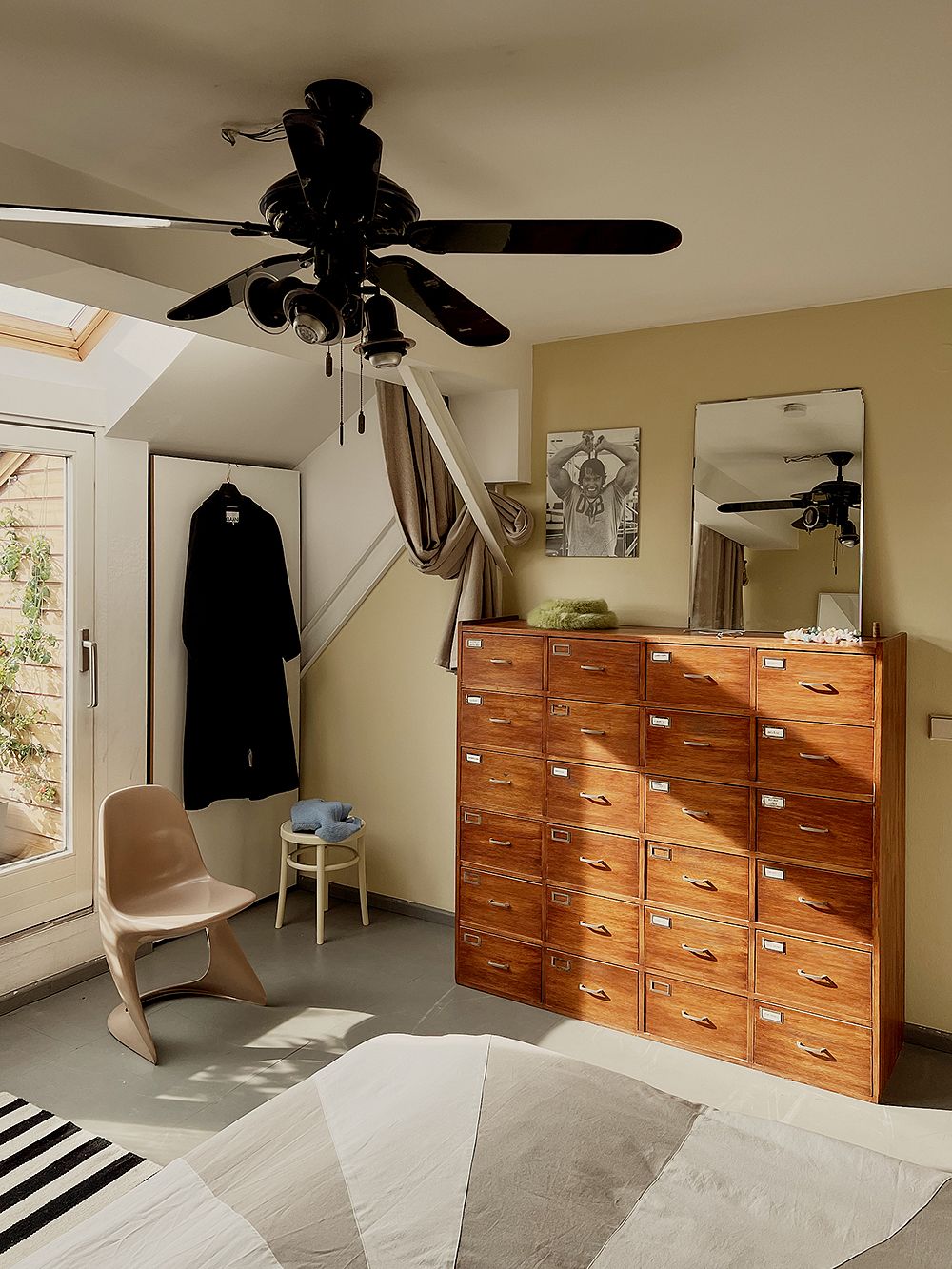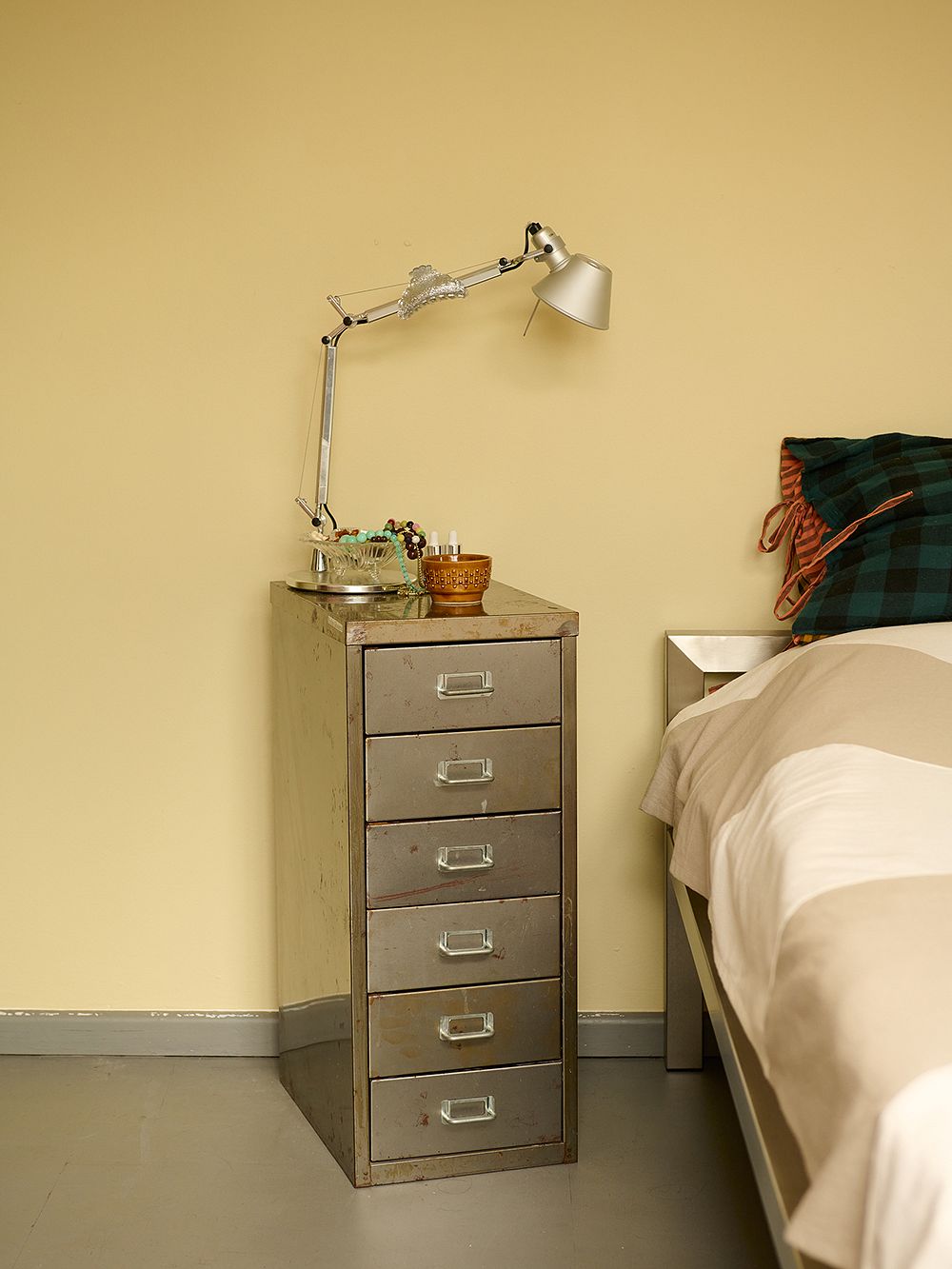 You mentioned the beanie! After graduation, you started your brand, Pauluschkaa Studio, and focused on your crochet work and creations. Was crochet always part of your life, or did you pick it up again at a certain point?
Pauline: "My grandma taught me to crochet when I was six. She showed me how to crochet little flowers and made pillowcases for me and my sister. I remember when I started, I was so impatient. It's hard when you try it for the first time. I picked it up again and again over the years but never stuck with it for a long period until the pandemic hit.
"When I feel anxious and stressed out the most helpful thing for me is to crochet my anxiety away."
I finished university when the pandemic was at its peak, and I was sewing all the costumes for my bachelor's thesis at home. I also crocheted a costume and realized that I enjoy the technique. I have worked with it for over two and a half years now. When I feel anxious and stressed out the most helpful thing for me is to crochet my anxiety away."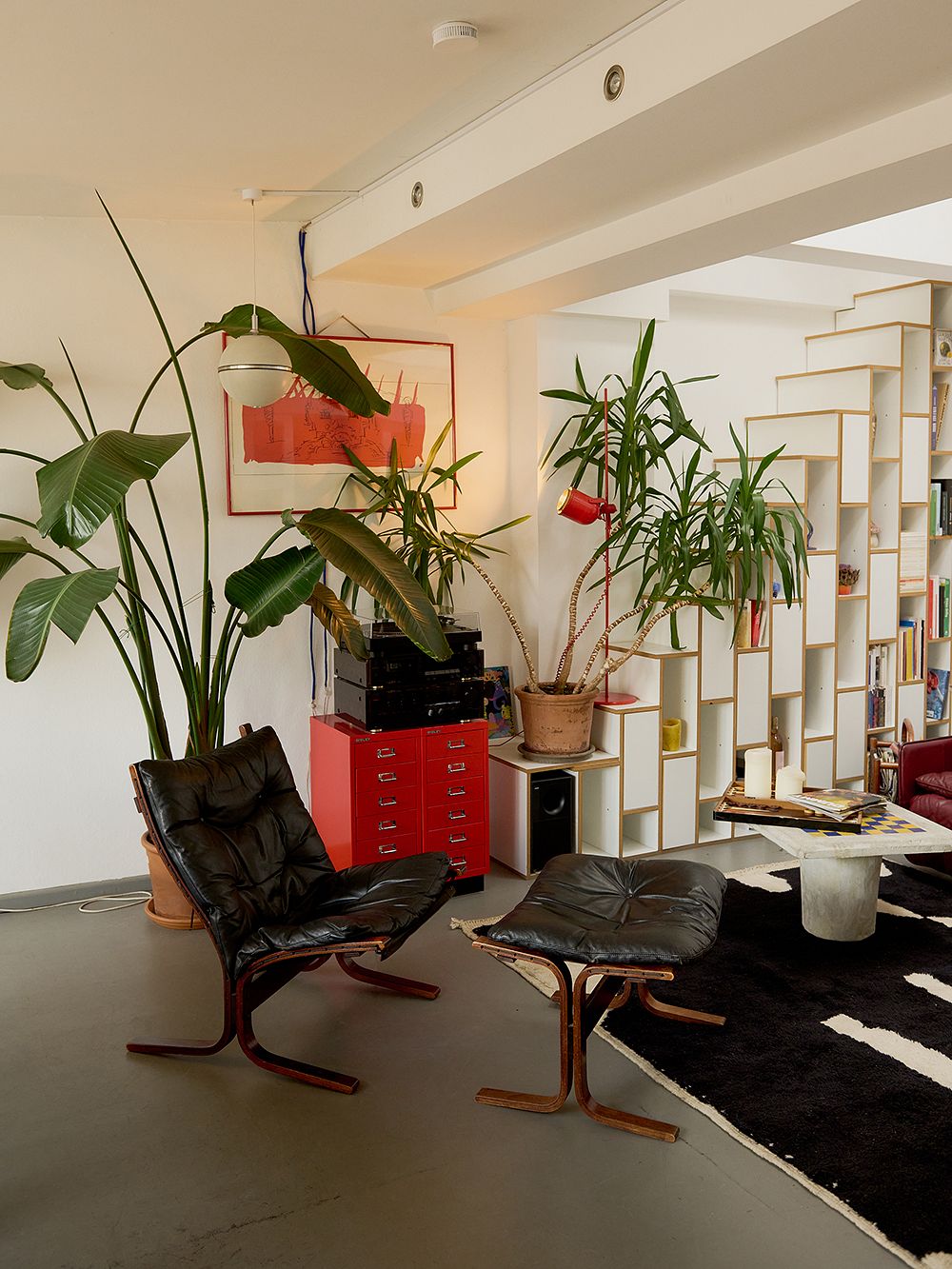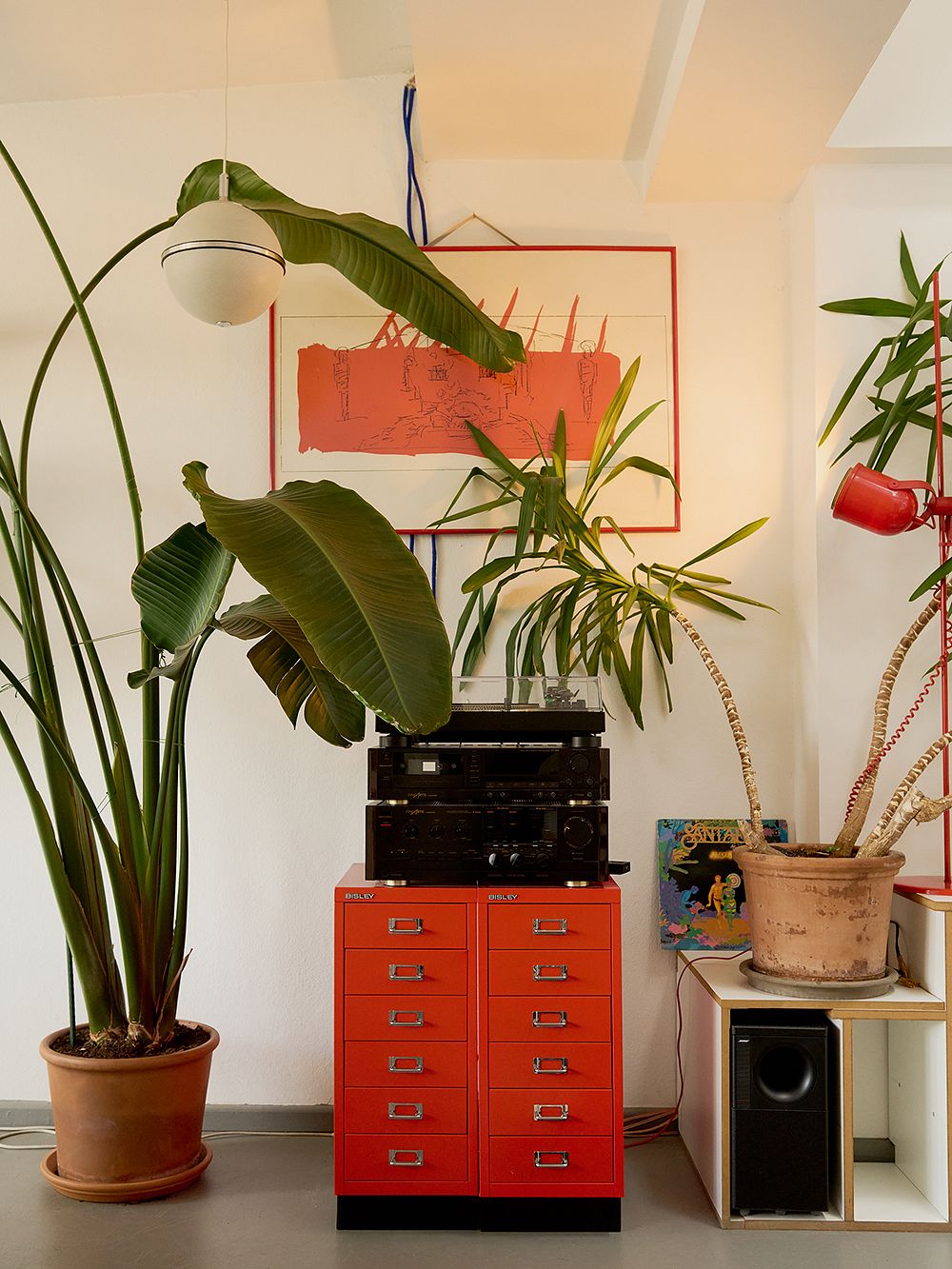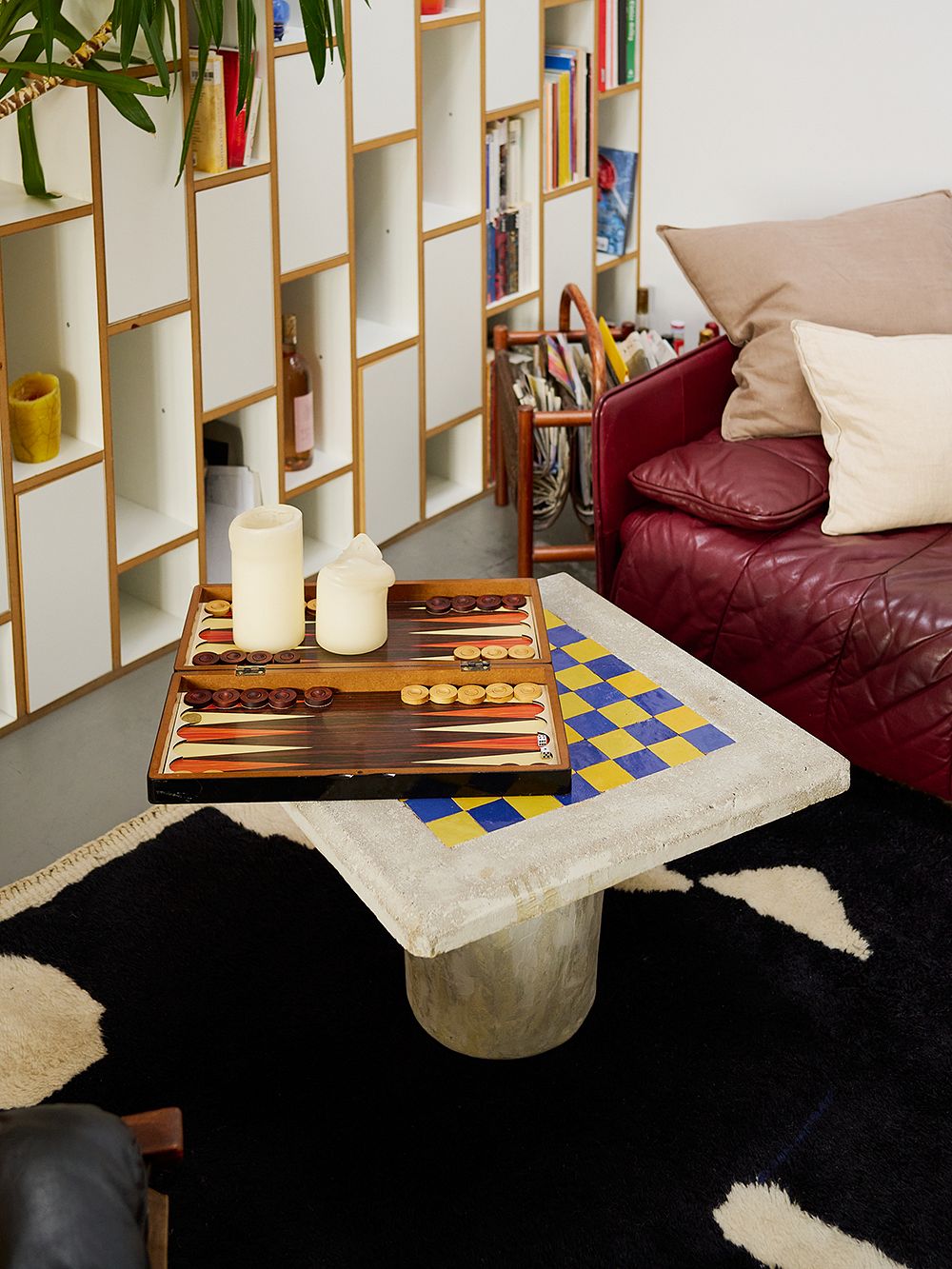 You studied costume design. Does this show in your creative work and in the way you decorate your home?
Pauline: "While fashion design is very industry-focused and has more rules to it, there's much more creative freedom and character as well as space for experimenting in costume design. I think you can see that both in my work and our home interior. I am interested in everything and nothing at the same time and draw inspiration a little bit from everything. I've never been attached to a specific era or designer, and I think you can see that in our interior décor as well. It's built mostly around what feels good and intuitive."
I can imagine that crocheting is quite an intuitive and meditative practice. Would you say intuition and improvisation are important parts of your work?
Pauline: "For sure. If I have an idea, I pick up my crochet straight away and see how things flow. I would rather try something twenty times than write down a pattern. I started to make my colorful pieces because I had a bag full of wool scraps and leftover colors. I intuitively began to crochet with one color, then moved on to the next one. And that's how I noticed that I am quite good at color combinations. My work is mostly very intuitive."
Do you have specific color combinations that you keep coming back to?
Pauline: "I like to combine everything with a chocolatey brown, and I like complementary contrasts like purple and yellow or green and red. Also, everything goes well with blushy baby pink. Keep that in mind!"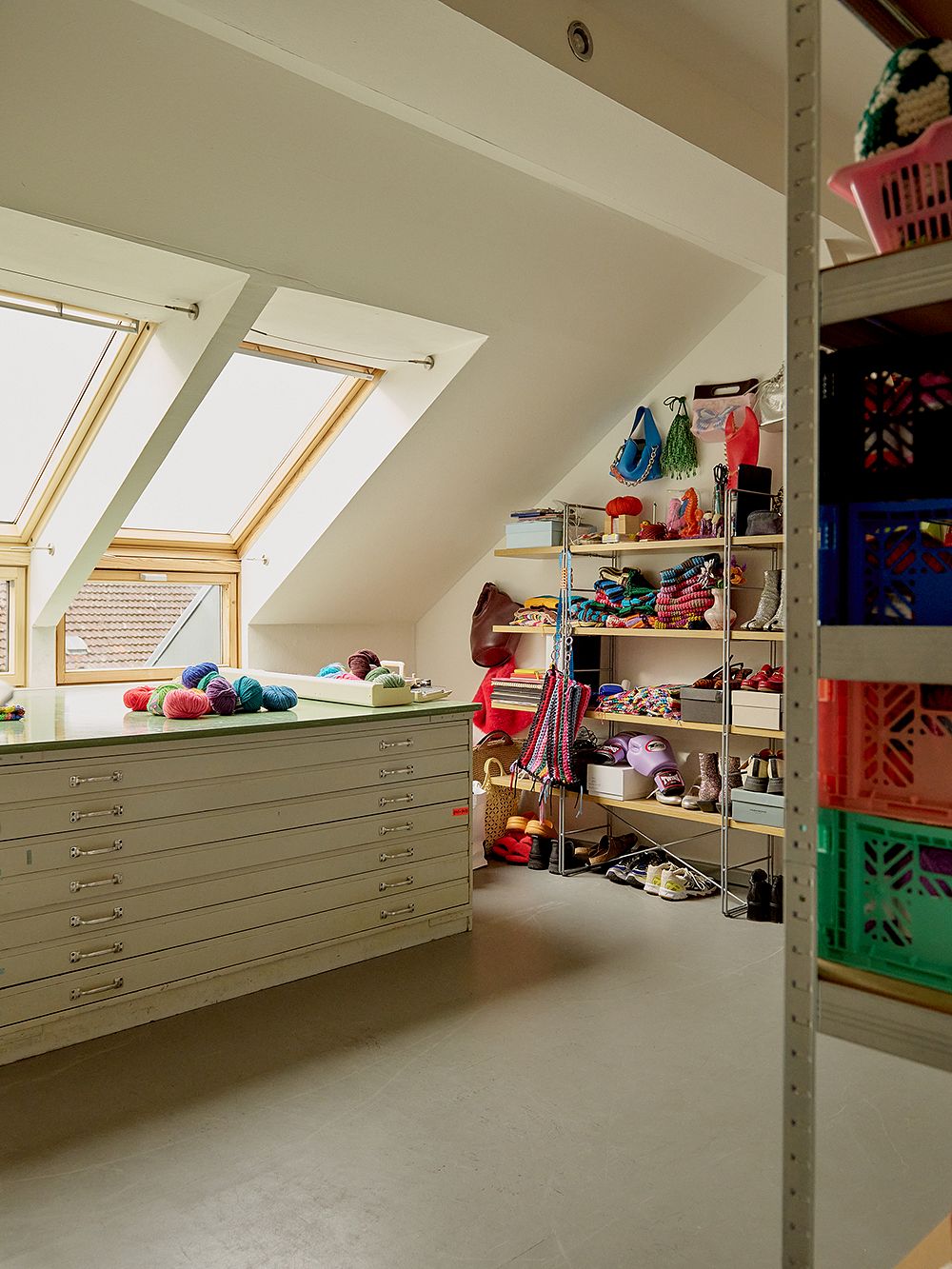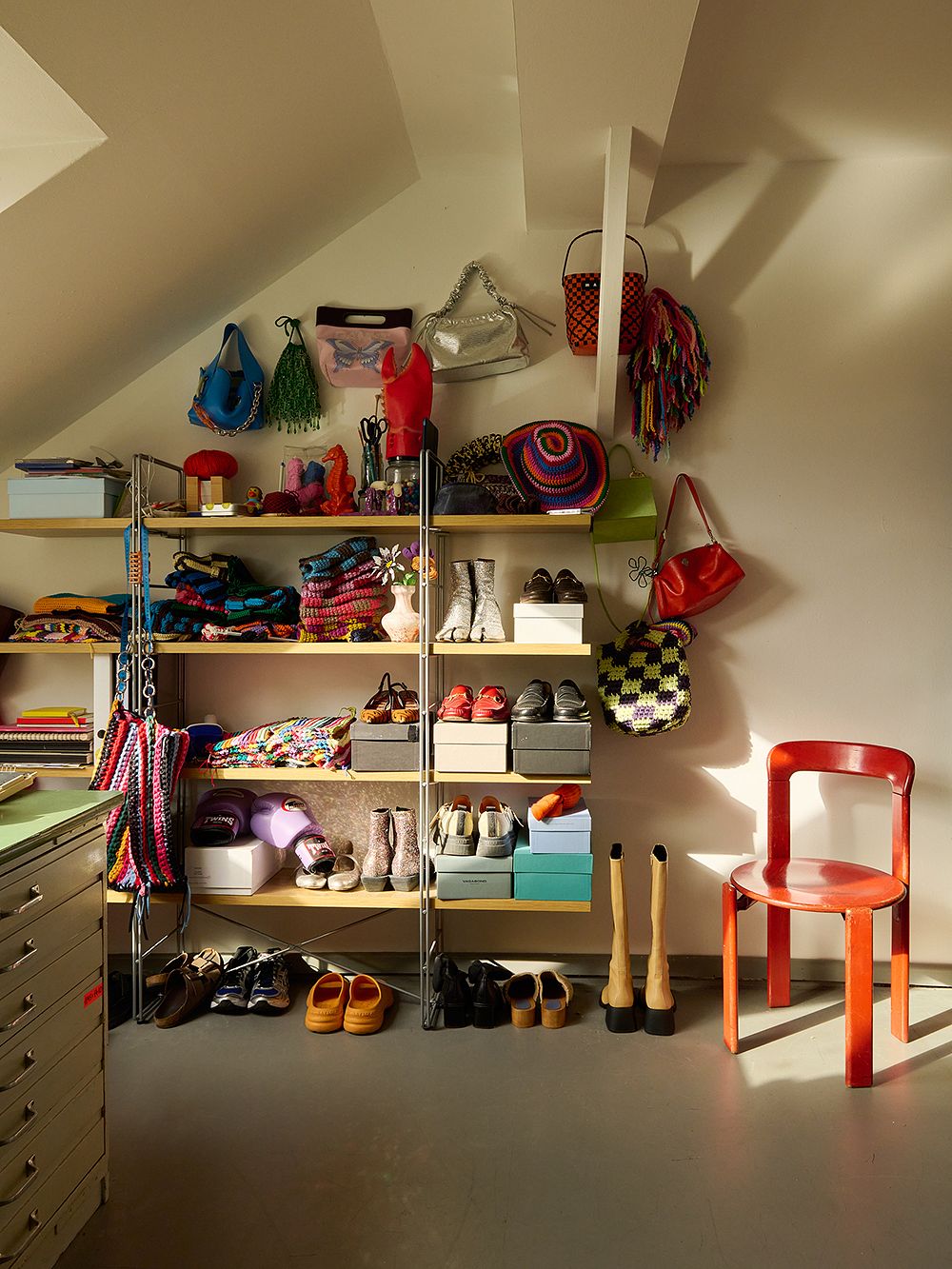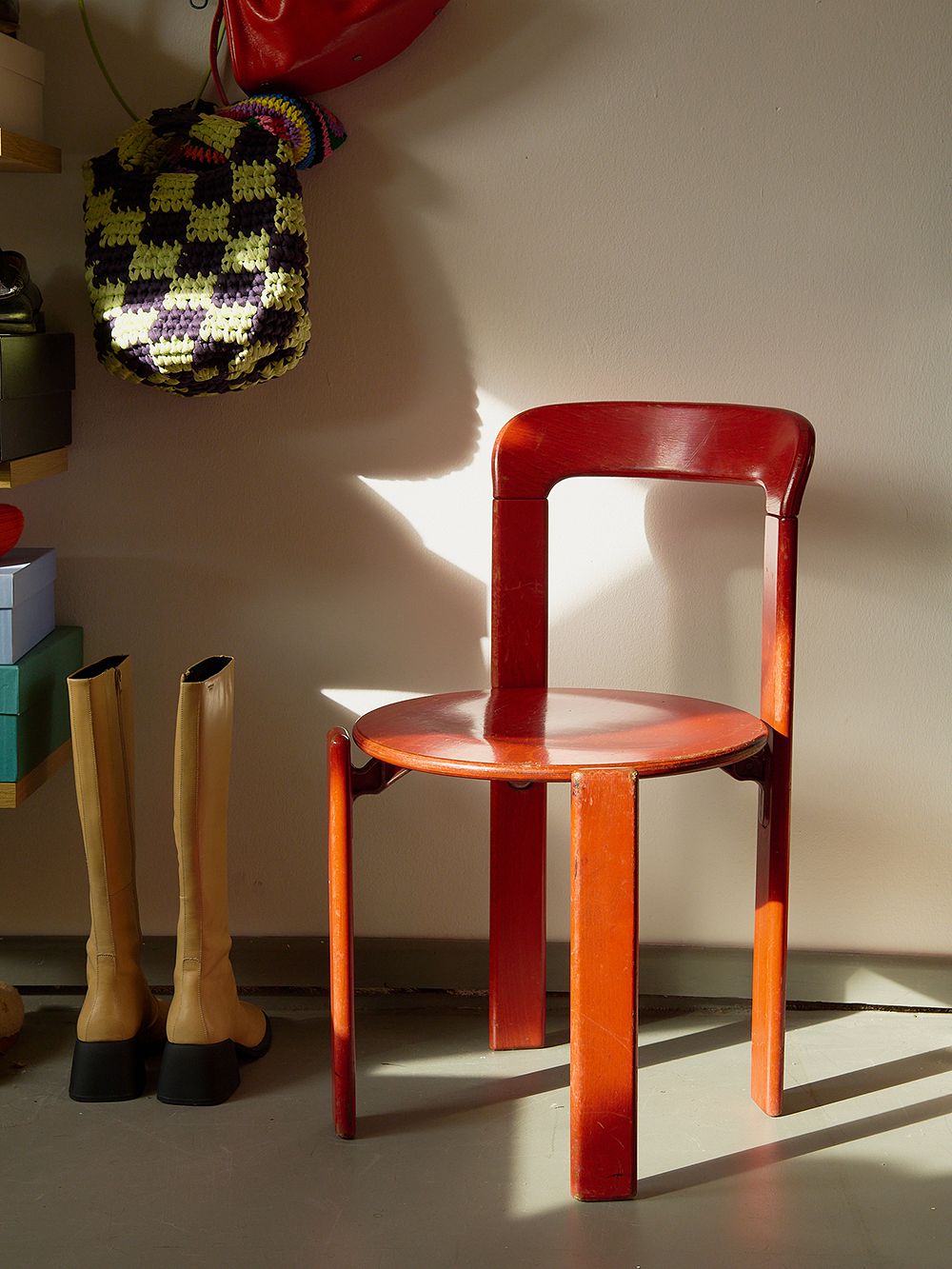 How does your environment influence your creative work and your design sensibilities? Where do you get your inspiration?
Pauline: "When I crochet, I mostly like to be alone. I love being at home, working in my studio or the kitchen, and listening to audiobooks. I am really into fantasy stories with witches and vampires – they transport me into another world.
I get inspired by the most random things. In Berlin, every day is different and it's a busy city, which I like. There's a huge cultural offering, so many exhibitions, and so many different people. I love watching people when I am outside on the streets. So, if I notice someone in a nice color-coordinated outfit, I might use that color combination for one of my beanie designs when I am at home. Sometimes I take sneaky photos of things and people while pretending I am doing nothing."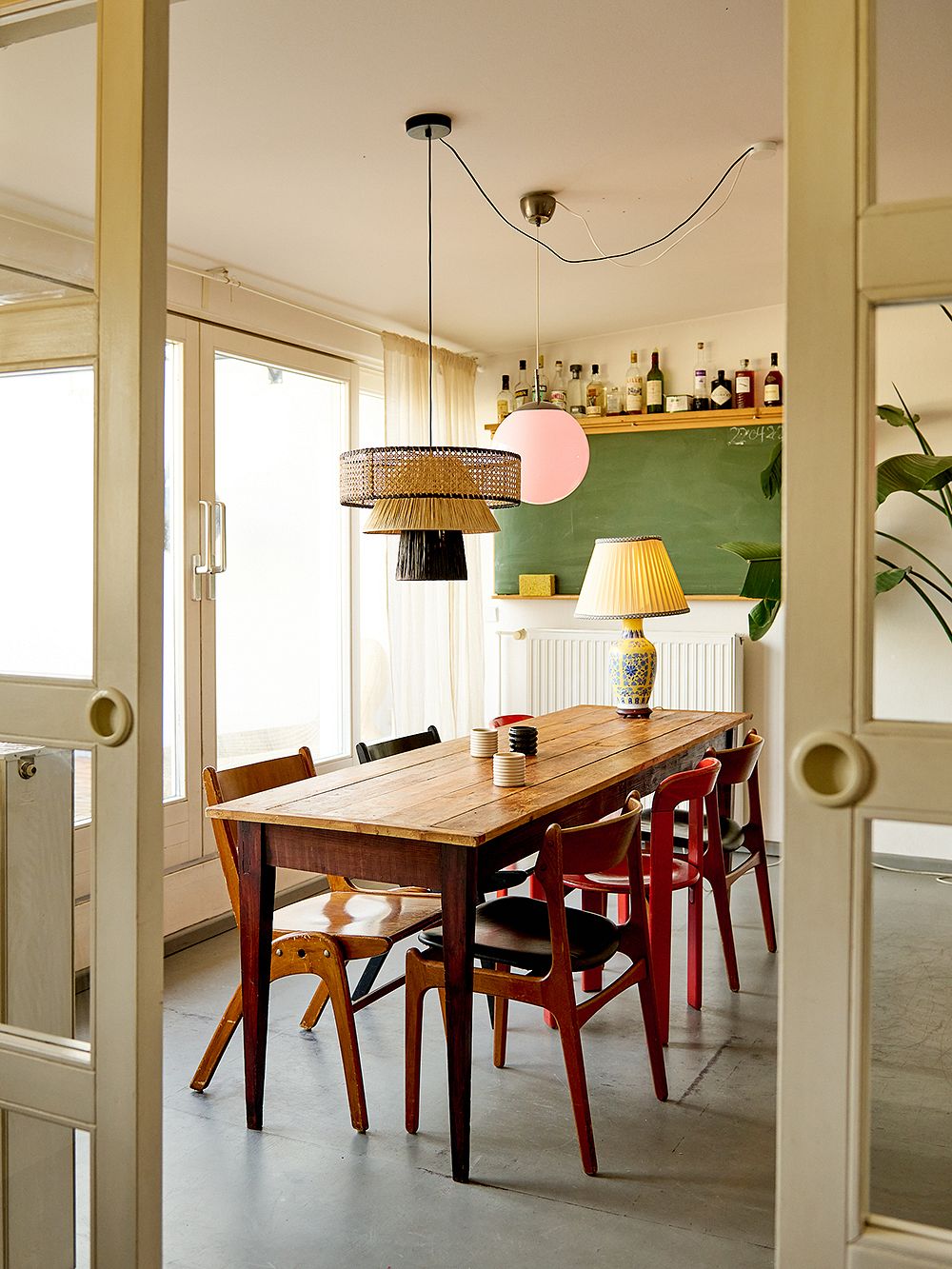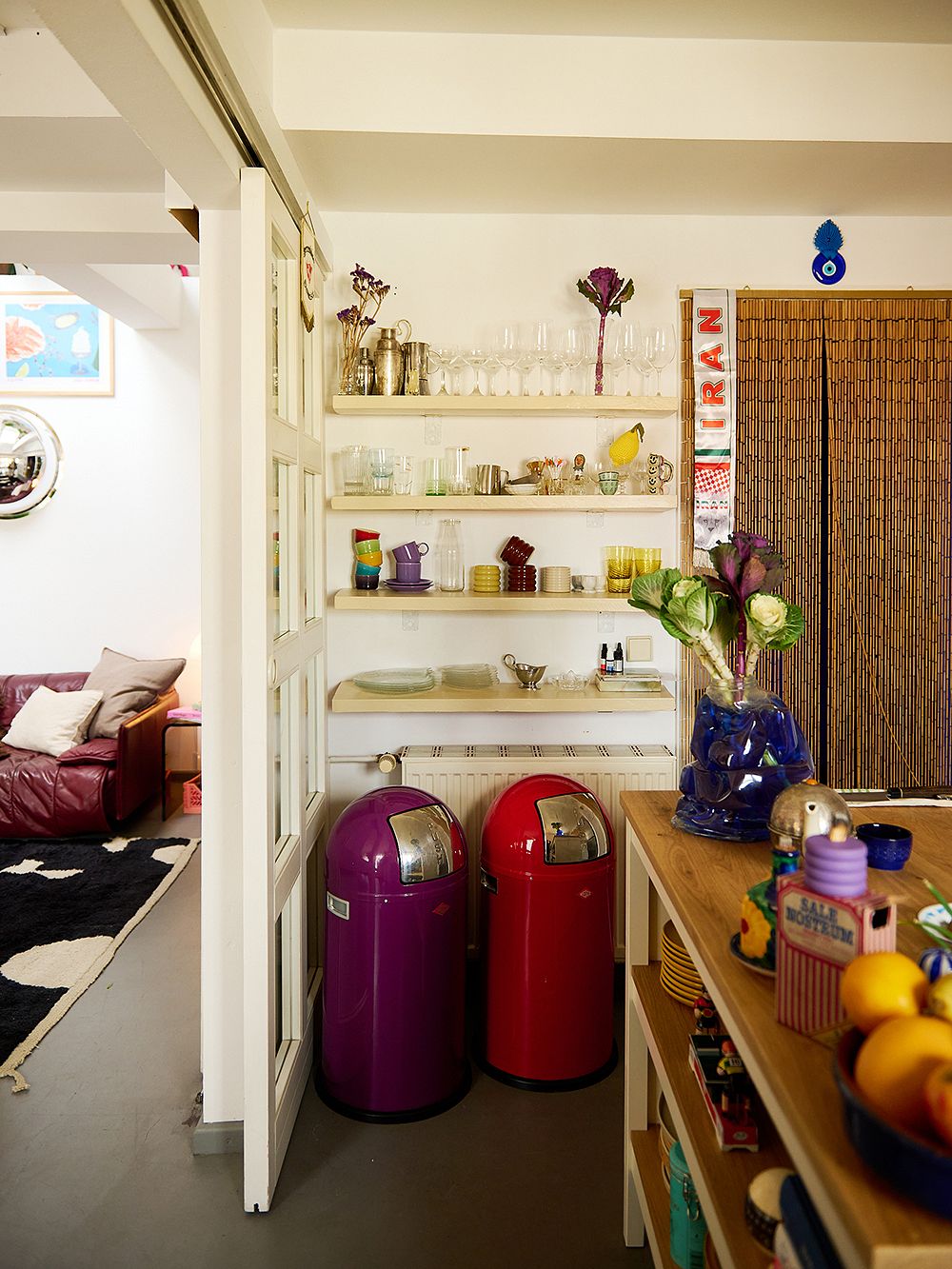 What is your favorite place at home?
Arash: "It's the dining area with the open kitchen. Whether it be enjoying our morning coffee together or a home-cooked dinner with friends and family, it's the place where we come together."
What about a design piece?
Pauline: "For me, it has to be my grandparents' old lamp that sits on our dining table. Arash repaired it for me after a little accident last year when it fell and broke apart. I hold it very close to my heart."
Arash: "And for me, it's our vintage De Sede sofa. I looked for the perfect sofa for ages and found this one, which was a true bargain but just needed some touch-ups."
See also:
• More pre-loved design treasures at Franckly >
Text: Dörte de Jesus Images: Kerstin Müller