Maiju and Teemu and their sons realized a dream they had been entertaining for a long time, when they moved from Jyväskylä from a 100-square-meter family home to a small two-room apartment in Punavuori, Helsinki.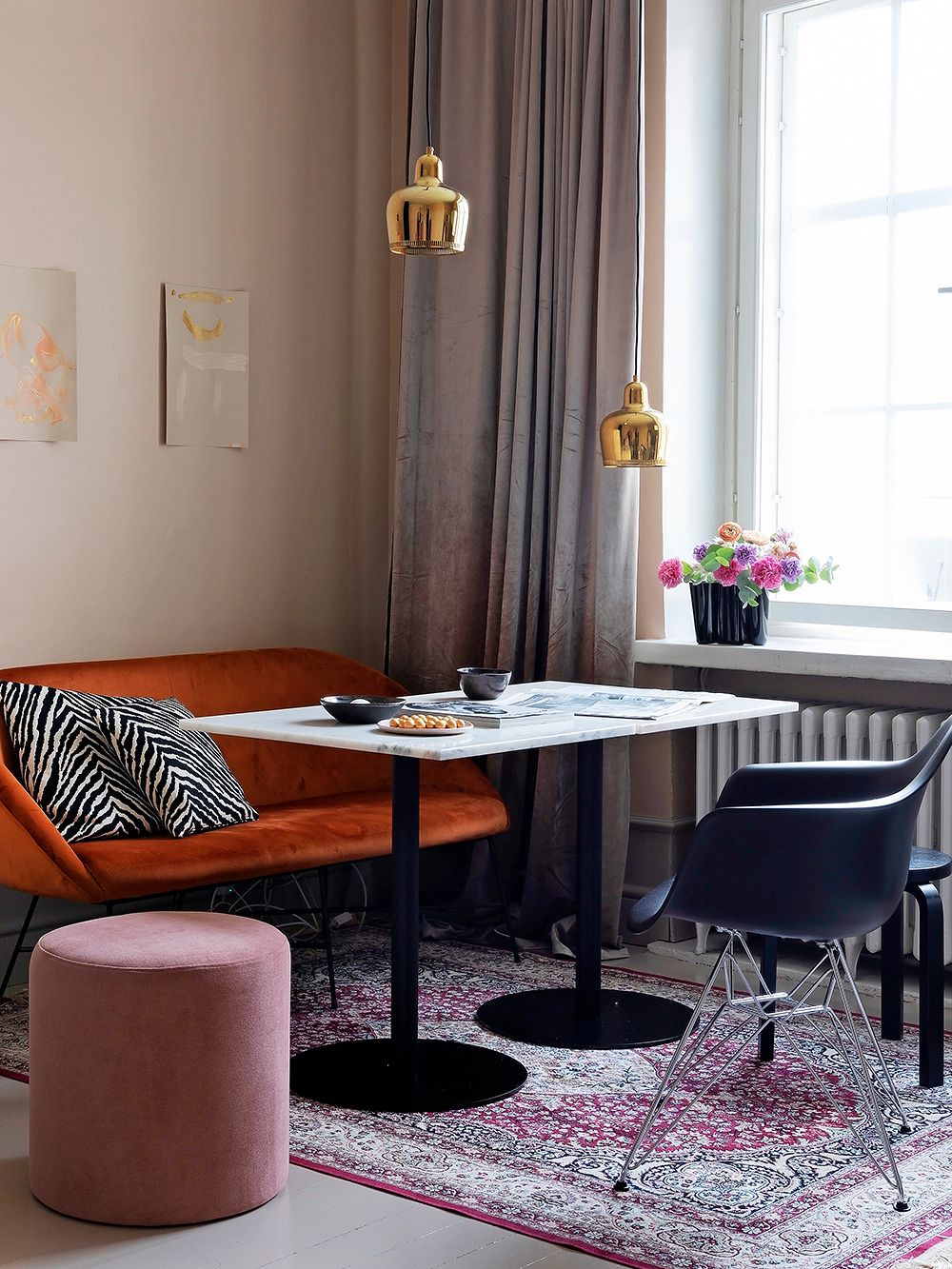 Residents:
Business designer Maiju, 32, and sales director Teemu, 36, and their boys aged 8 and 5. The home they bought is a two-room apartment in an apartment building completed in 1928 in Punavuori, Helsinki. The floorspace of the apartment is 45 m².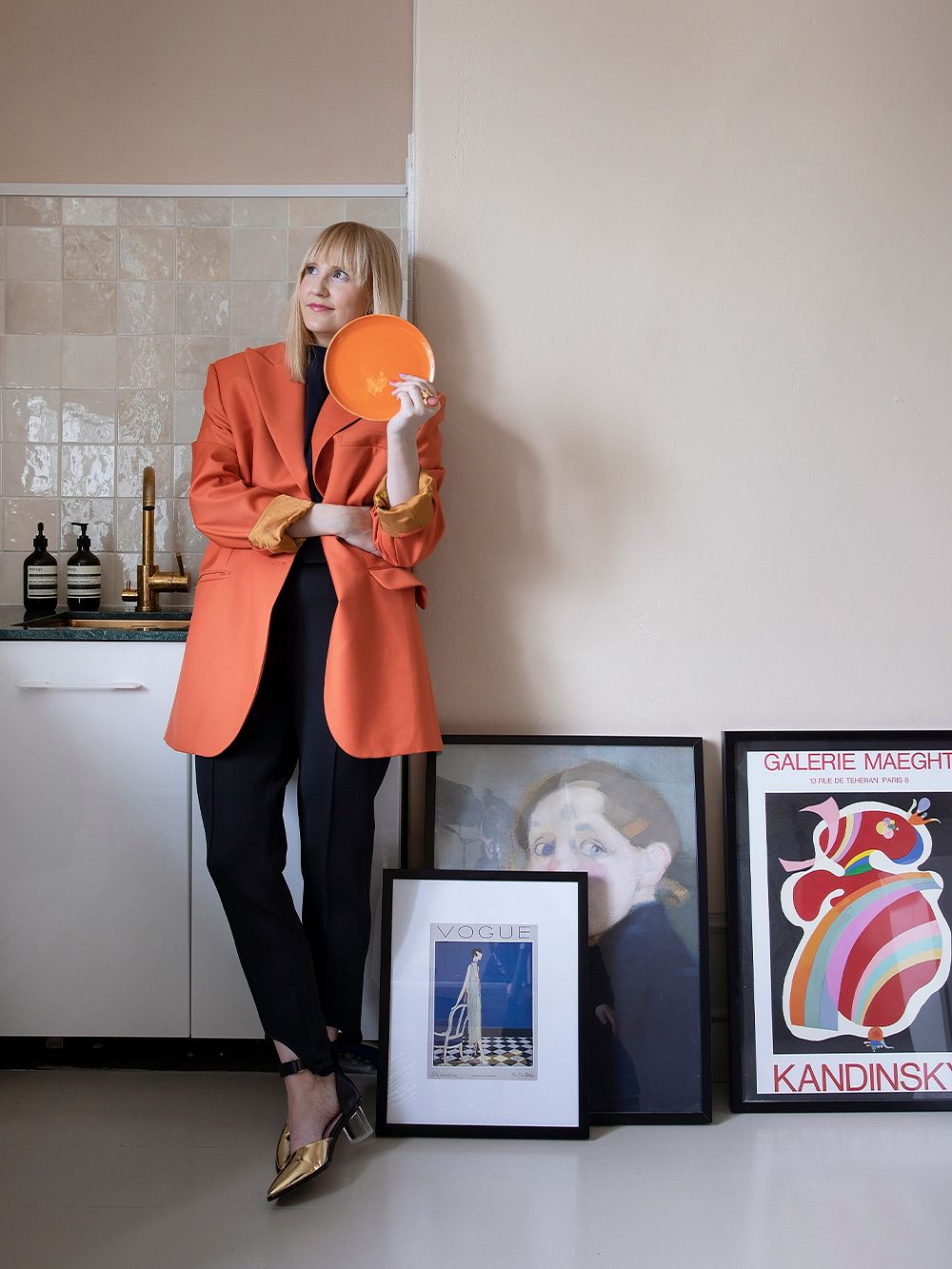 MAIJU AND TEEMU LIVED with their two boys comfortably in Jyväskylä, Central Finland, but were dreaming of something quite different for a long time. Their dream was a compact apartment in an old apartment building in the heart of Helsinki. It would have high ceilings, deep window sills, ornamental radiators and a plank floor with a pleasant squeak.
When their work situations finally enabled this change in their life, things proceeded apace. They were able to sell their old house surprisingly quickly, in a matter of weeks, and soon they found their dream home in Punavuori, Helsinki. Maiju was impressed by the previous owner's life. She was a 101-year-old lady with an eye for aesthetics and art, and this was almost tangibly present in the apartment.
"It was an easy decision once we understood that outside expectations did not define our choices. I'll never forget the moment when I hopped on the number 3 tram from the central railway station in Helsinki with my young son and told him that now we're going home. Teemu was already at the apartment with our firstborn and the removal truck," says Maiju.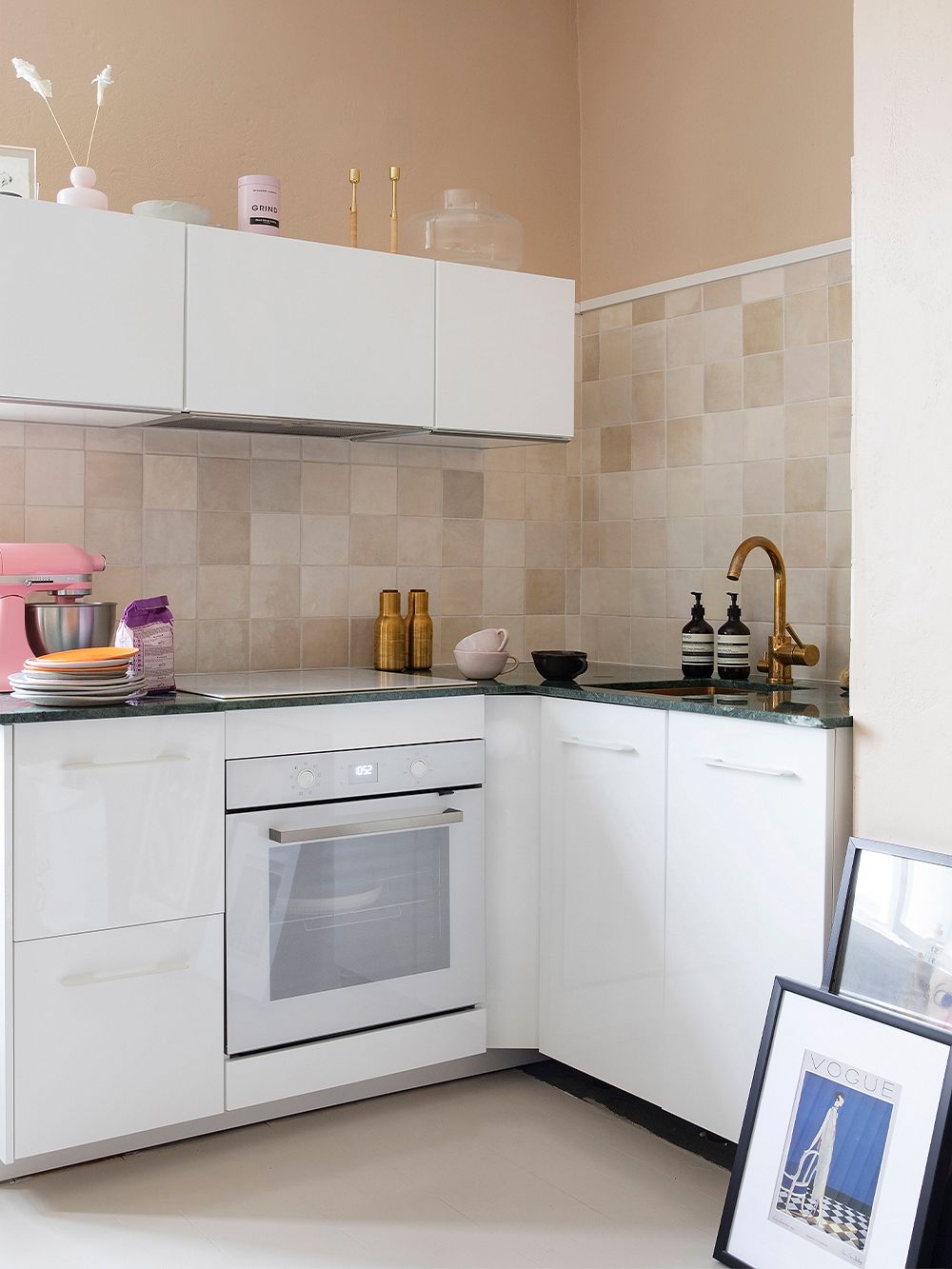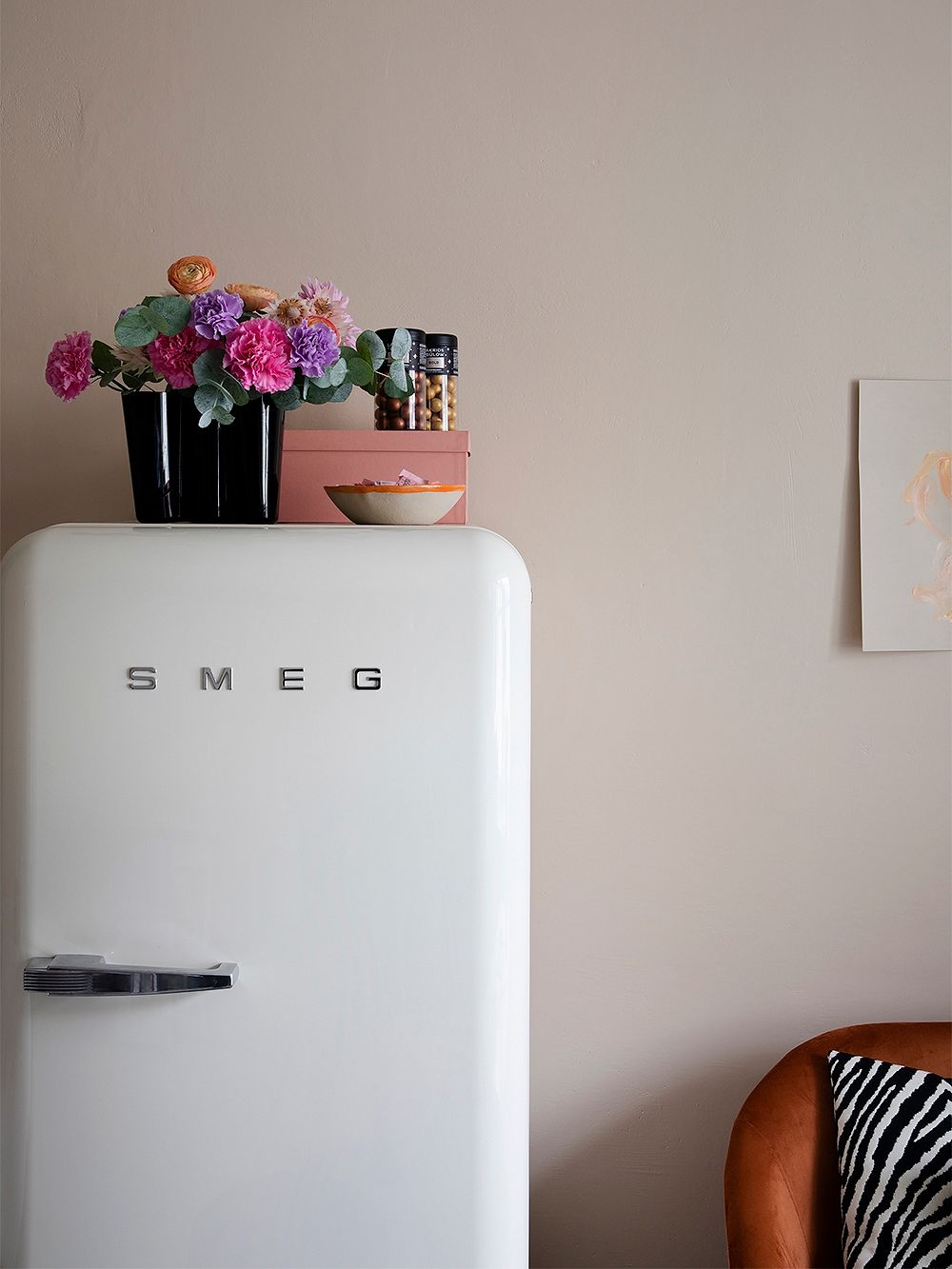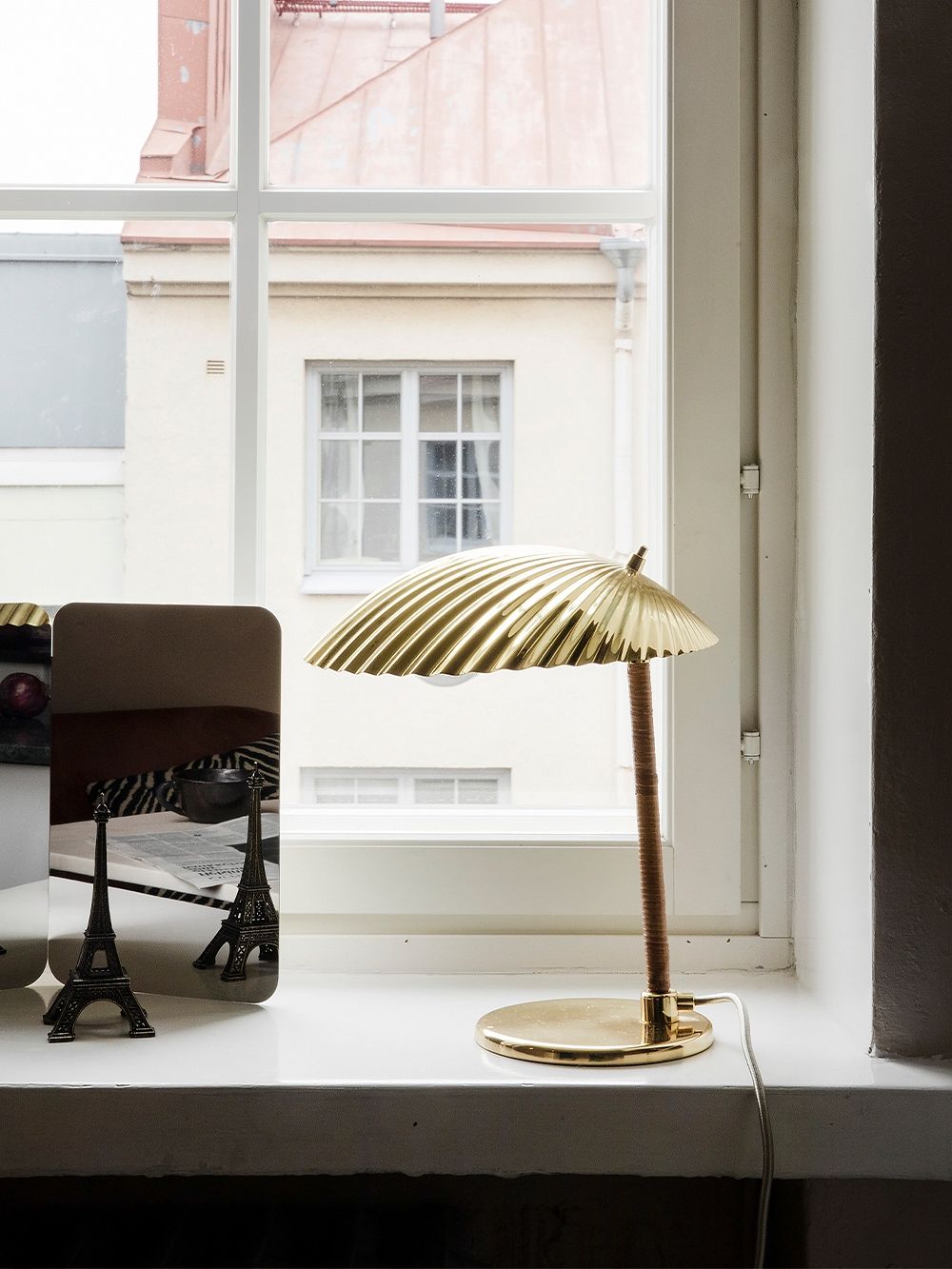 How did you end up living in this particular home?
Maiju: "Punavuori seemed inviting and homey, actually the only possible alternative for an area we'd call home. We'd already planned to move there many times as we had visited it during our holidays. When I saw the advertisement for this place online, I fell in love with it right away – although it seemed almost illegal even to think of squeezing a family of four into such a small apartment. We kept looking, but this apartment kept popping up, and soon I had already visualized the interior for it. Fortunately Teemu warmed up to the idea."
"I fell in love with the place right away – although it seemed almost illegal even to think of squeezing a family of four into such a small apartment."
What was your guiding thought as you were renovating it?
Teemu: "Things happened so quickly that we only had two weeks for the renovation. We thought the number one thing was to paint the floor; any other treatment would not have been sensible because the floor was in poor condition. The renovators worked quickly but meticulously. We wanted to have warm atmosphere in our home. The moldings are one of the key features that created the look and feel we wanted. Wallark moldings worked well in our previous home, so we chose them again, but this time with some more personal shapes."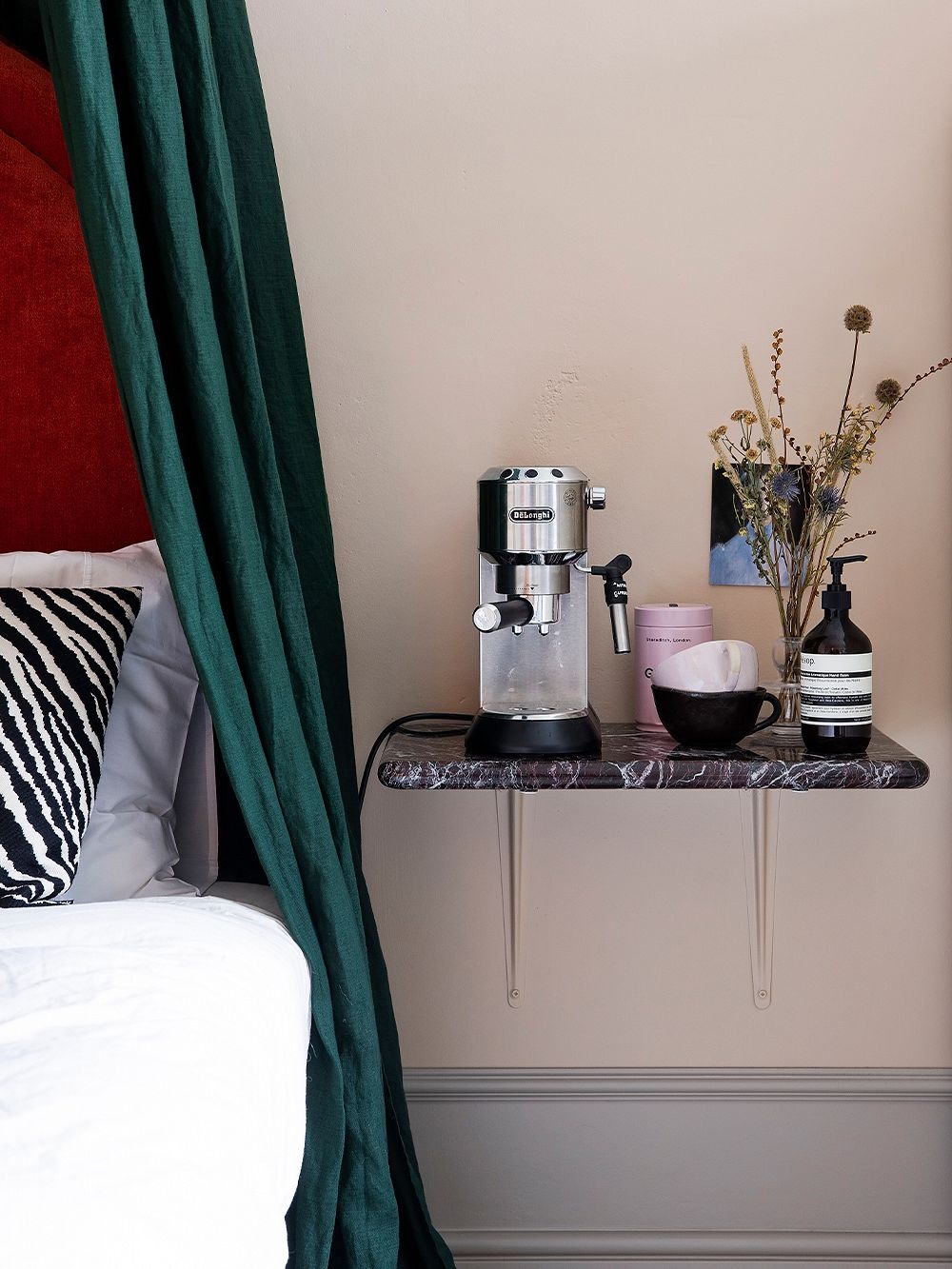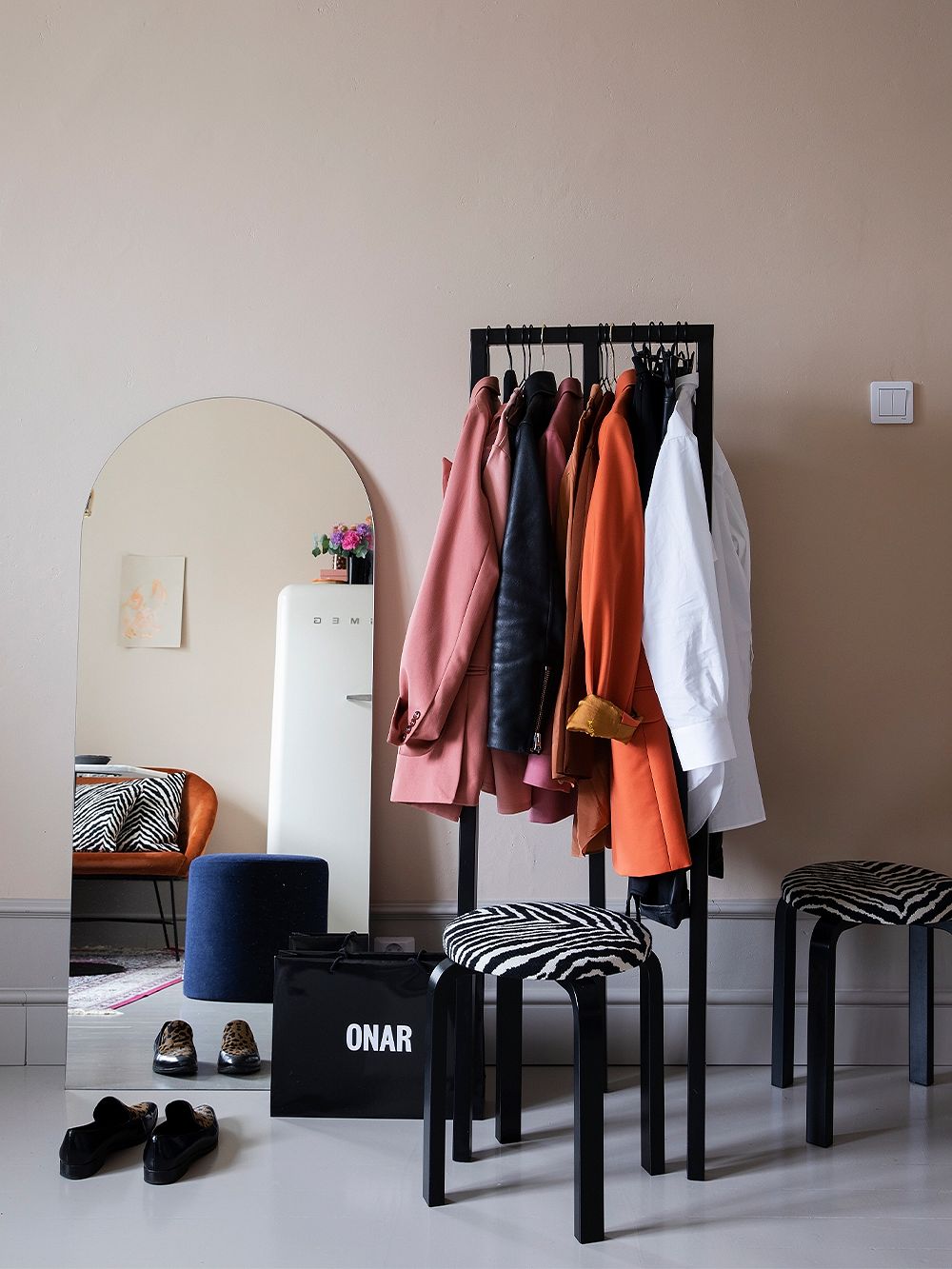 What happened to your stuff when you moved from 100 m² family home to a 45 m² apartment?
Maiju: "We had to get some smaller furniture. We had to sell a huge amount of stuff as we moved in order to fit in a place that was half the size. We had to think carefully about every item and whether there was room for it in the new apartment. The money we got from selling stuff pretty much covered the purchases we made for the new home. At first we slept on mattresses and had cardboard boxes for furniture."
How have you decorated your home?
Maiju: "My husband and I have very similar tastes. We are both interested in everyday aesthetics and we both have ideas about interior decoration. It is often Teemu who comes up with an answer to a problem I can't solve. We also ask our children for opinion. They love animal patterns and everything that glitters, so visual consensus is easy to find."
Teemu: "Home is a place for us where we recharge our batteries. We wanted our home to feel like a hotel, so that we can enjoy a bit of luxury in everyday life."
"We wanted our home to feel like a hotel, so that we can enjoy a bit of luxury in everyday life."
Where have you got inspiration for interior decoration?
Maiju: "From our travels, cafés and hotels. London is in the hearts of all of us, which you can see in our home. An Instagram friend of mine described my Instagram account, which focuses on interior decoration, like this: "Eclectic. A piece of London. Interior sartorialist. Magical and interesting." Words that I cherish. I love contrasts and mystery in interior decoration.
At the moment, what excites me is the combination of colors, soft forms, various stone materials and velvet. And I have a soft spot for any brass item. Our home will always have Golden Bell Savoy lamps and the Zebra patterns by Artek."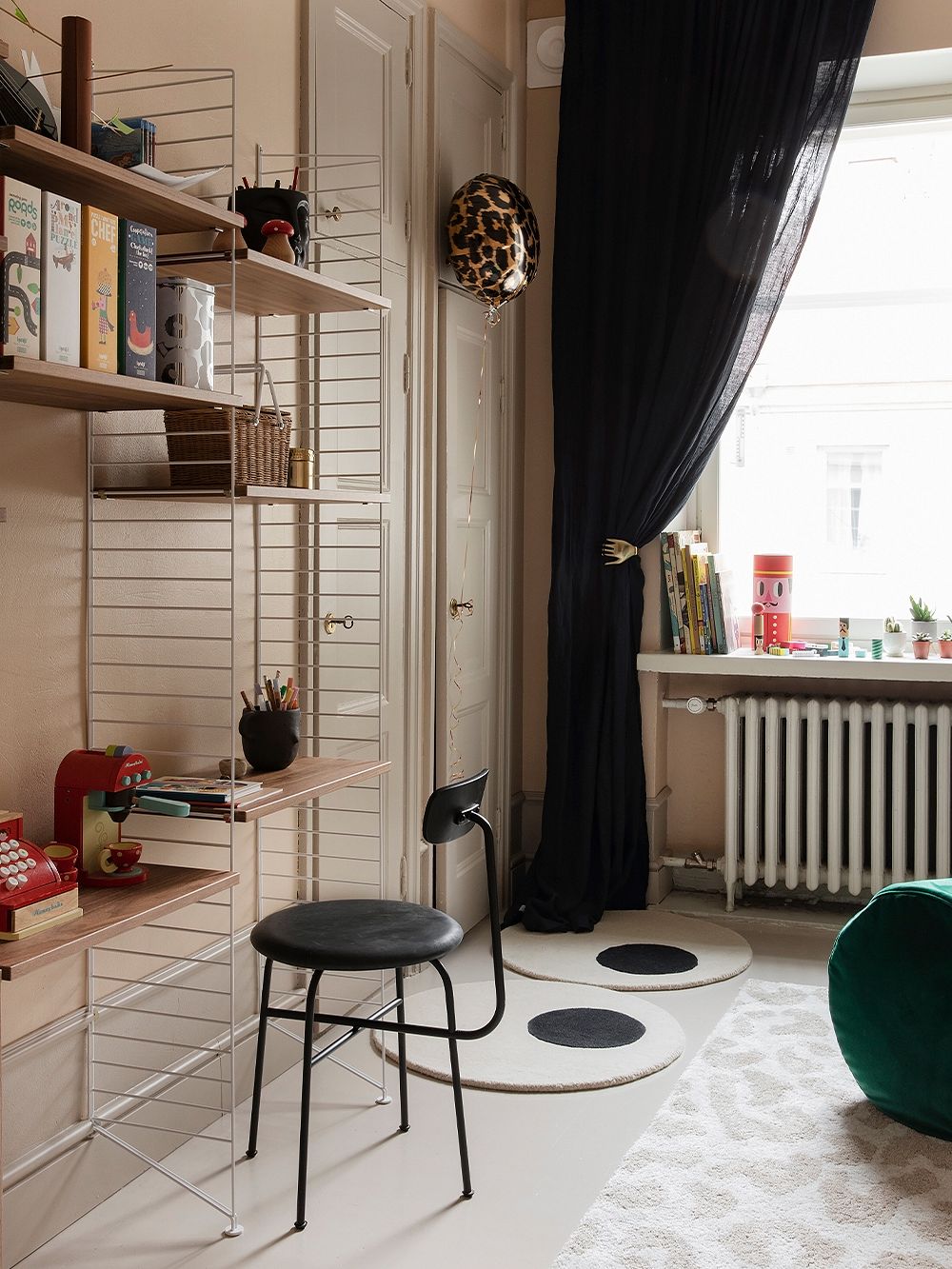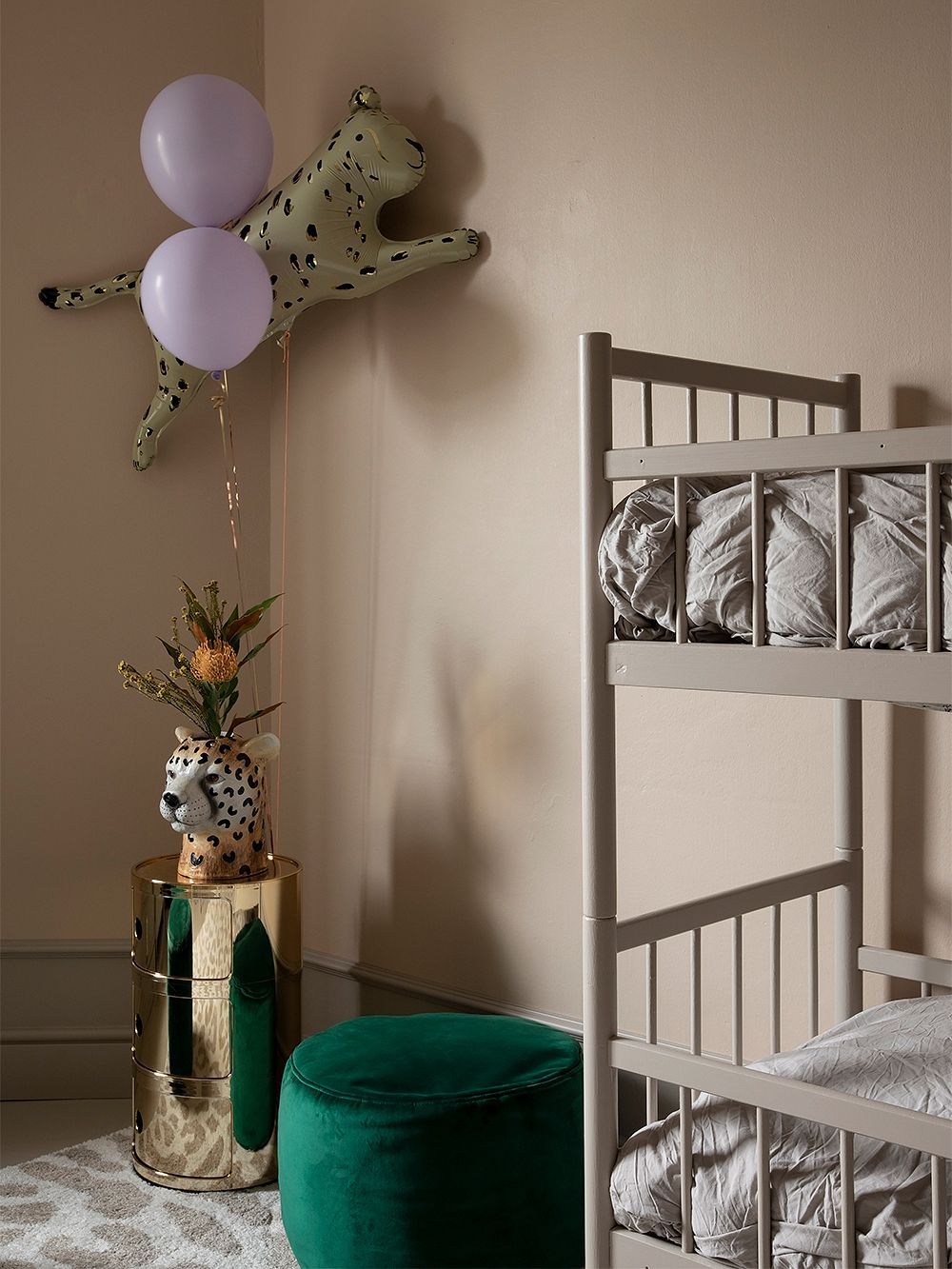 What is your favorite place at home?
Teemu: "Our Matri bed. It's so comfortable that the whole family spends a lot of time on it together. We like to organize movie nights, with the whole gang cramming onto our bed."
Maiju: "We love every corner of a home and its surprising details, such as the espresso machine on the night table, sofa next to the dining table and the refrigerator next to the bed. I like our café corner, as light falls on it beautifully."
What are you dreaming of doing next?
Teemu: "It would be great if we could buy the apartment next to us and expand once the boys grow older and want to have rooms of their own."
Maiju: "Maybe I could also have my dream bath tub next to the window, and a French balcony. In the near future, I would also like to redo the kitchen. It's been my dream for a long time to buy Artek's Angel Wing floor lamp."
If everything was different, I could also live in...
Maiju: "Soho, London. Half of my heart is there and the other half here in Punavuori. In both places I can find myself standing in the street with a happy smile on my face."
Teemu: "We've lived in Britain. I always long to go back there."
Text: Mimmi Pentikäinen Images: Kaisu Kaplin
This story was originally published in Avotakka's issue 4/2021.