High-quality food from a can is the key to preparing an easy dinner. The main ingredients in these spring-time recipes are trendy tinned fish preserves, and the straightforward combo is nicely complemented by a savory Dirty Martini and ever-so-delectable chocolate mousse.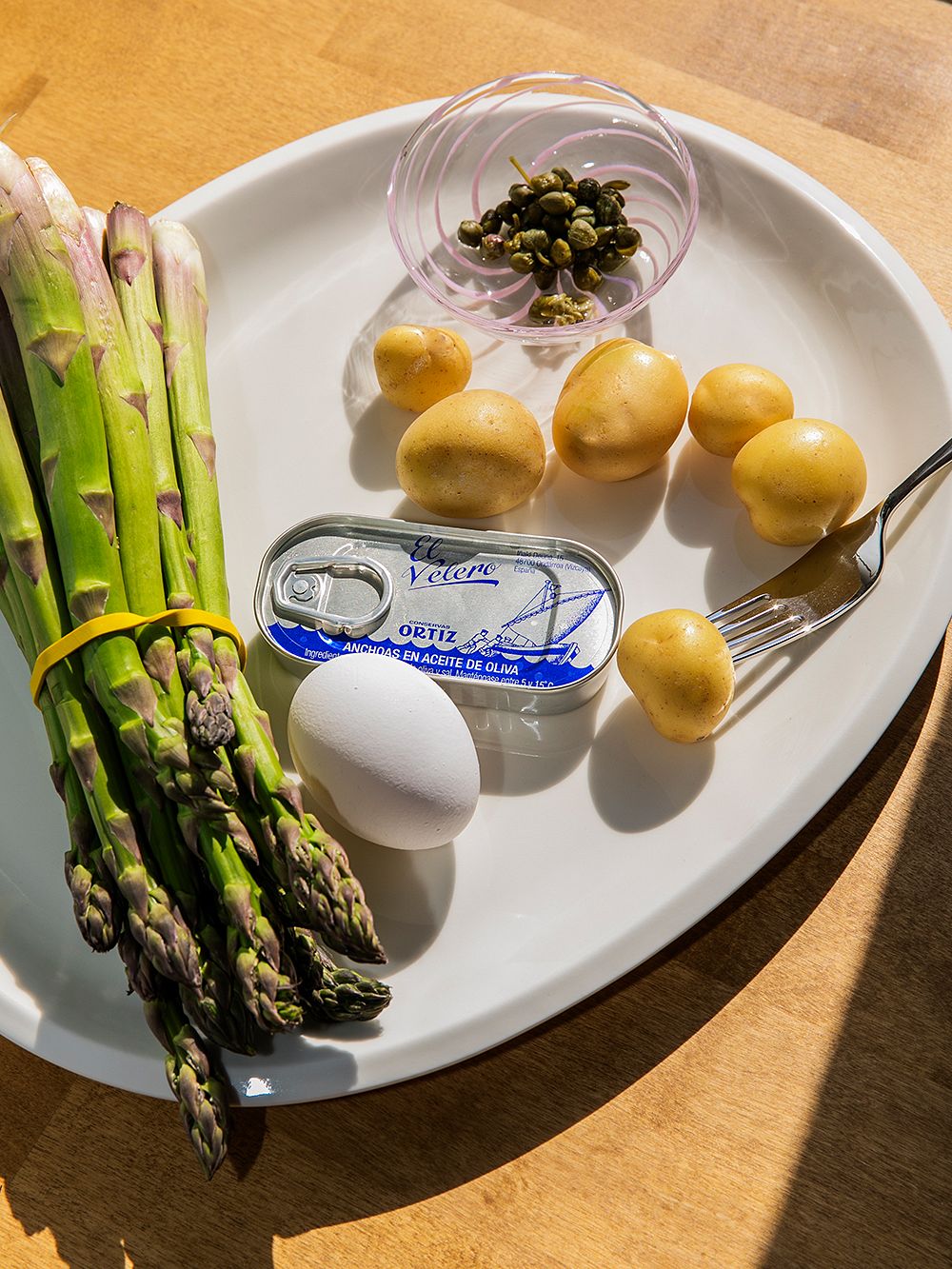 IF YOU FOLLOW FOOD TRENDS, you must have seen pictures of tinned sardines served in restaurants in your social media feed. What once was more of a habit dictated by money or circumstances, is now very trendy and on the plates of millennials. And, to be clear, we're not talking about tuna canned in water, but about Southern European delicacies preserved in high-quality olive oil and packaged in beautiful, carefully made tins.
So, do yourself a favor and get a few cans of preserved high-quality fish or seafood, such as sardines, anchovies, mackerel or mussels, and serve them as a starter with lemon wedges and toasted bread.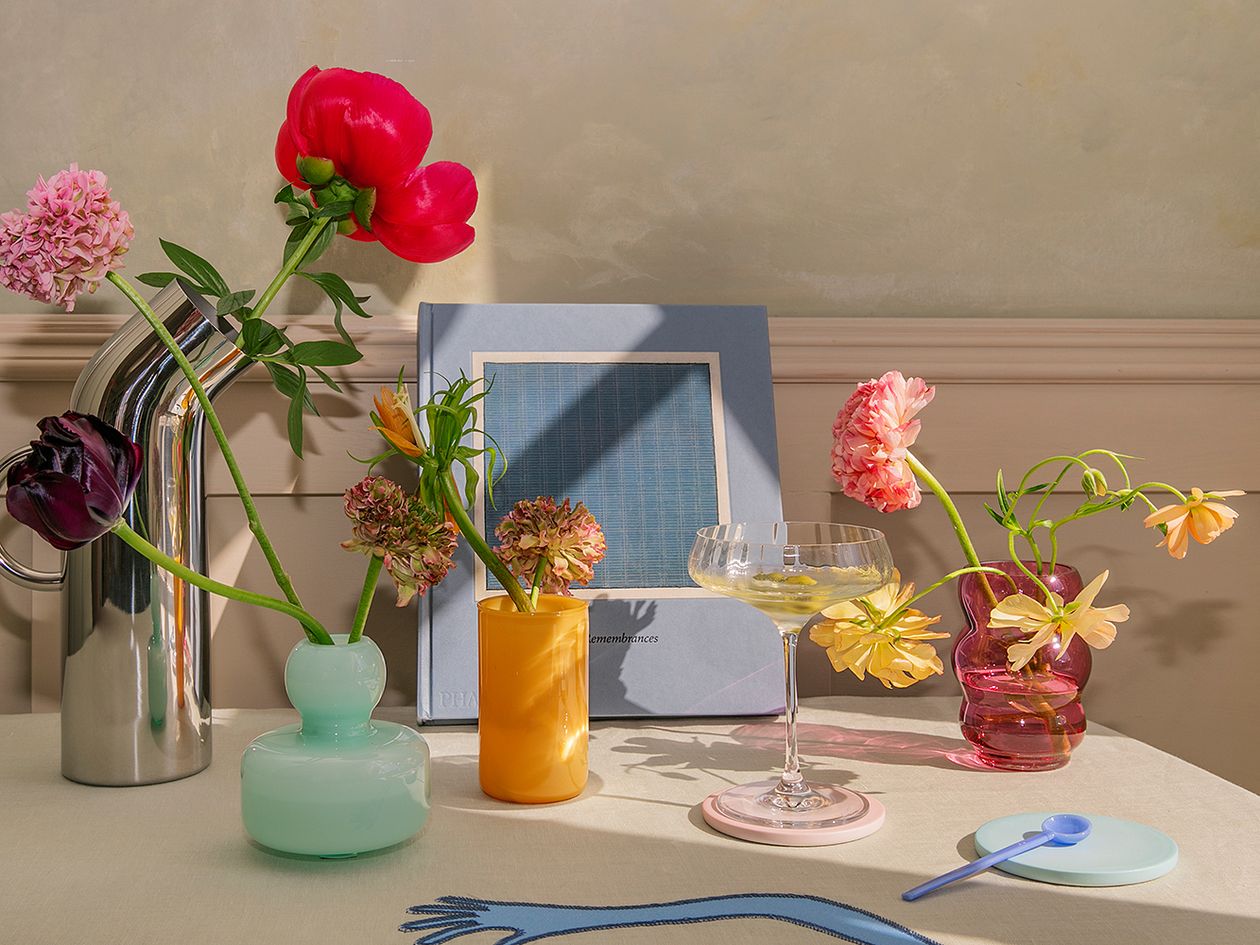 If you want to explore the canned-food trend even further, try mixing a Dirty Martini aperitif, also popular on social media. This classic drink gets a twist from a dash of sour olive brine and is also garnished with olives. You don't necessarily need a cocktail shaker for making this drink, as you can also mix it in a tumbler and strain it into a cocktail glass. To make the drink sufficiently cold, use plenty of ice and cooled liquids.
This classic drink gets a twist from a dash of sour olive brine.
Naturally, the ingredients for the main course also come from a can. Tonnato is a salty, wonderfully tangy Italian sauce, often served with thinly sliced veal. This recipe, however, represents a more modern take, and the sauce is served with asparagus, the first baby potatoes of the spring, eggs with golden yellow yolks and radishes. When making the sauce, use sustainable, high-quality tuna canned in oil.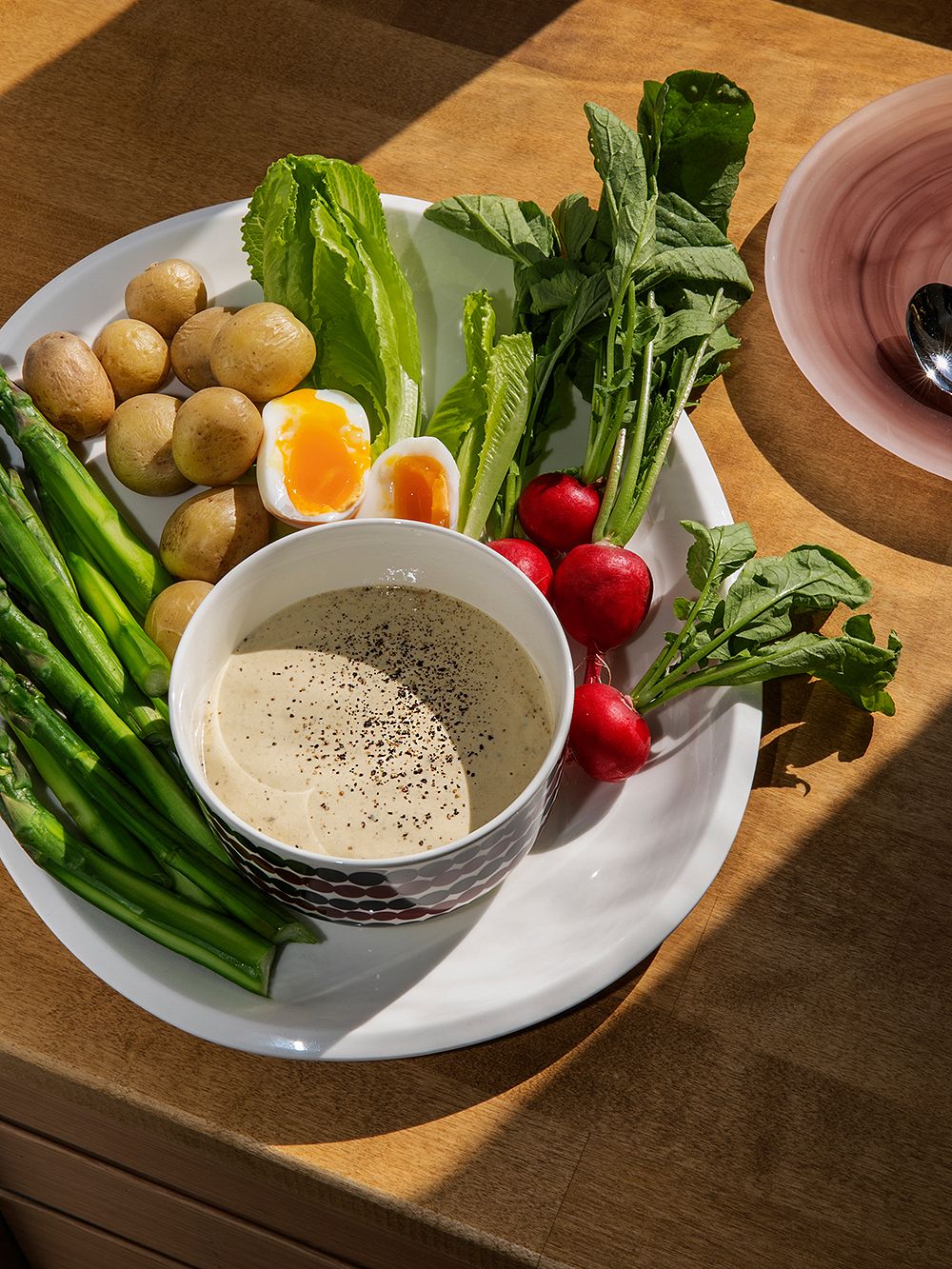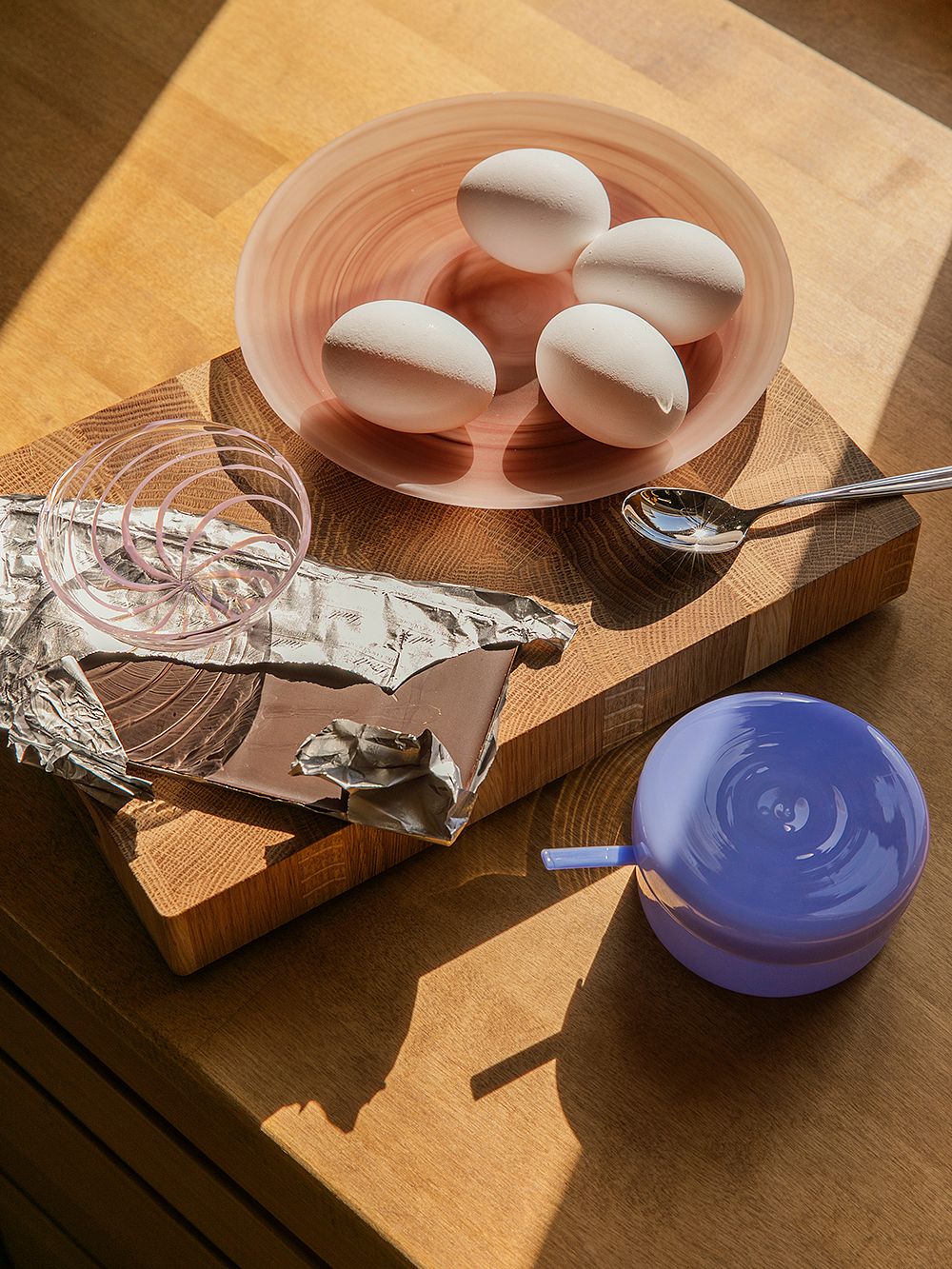 Since the theme of this menu is ease, it's important that the dessert only has a few ingredients and that it can be made in advance so that the person who prepared the meal can also enjoy it in peace. Mousse au chocolat is a classic served cold with a pinch of salt. Use the best-quality dark chocolate you can find: the chocolate should not contain any sugar or extra ingredients.
---
Easy recipes with canned foods: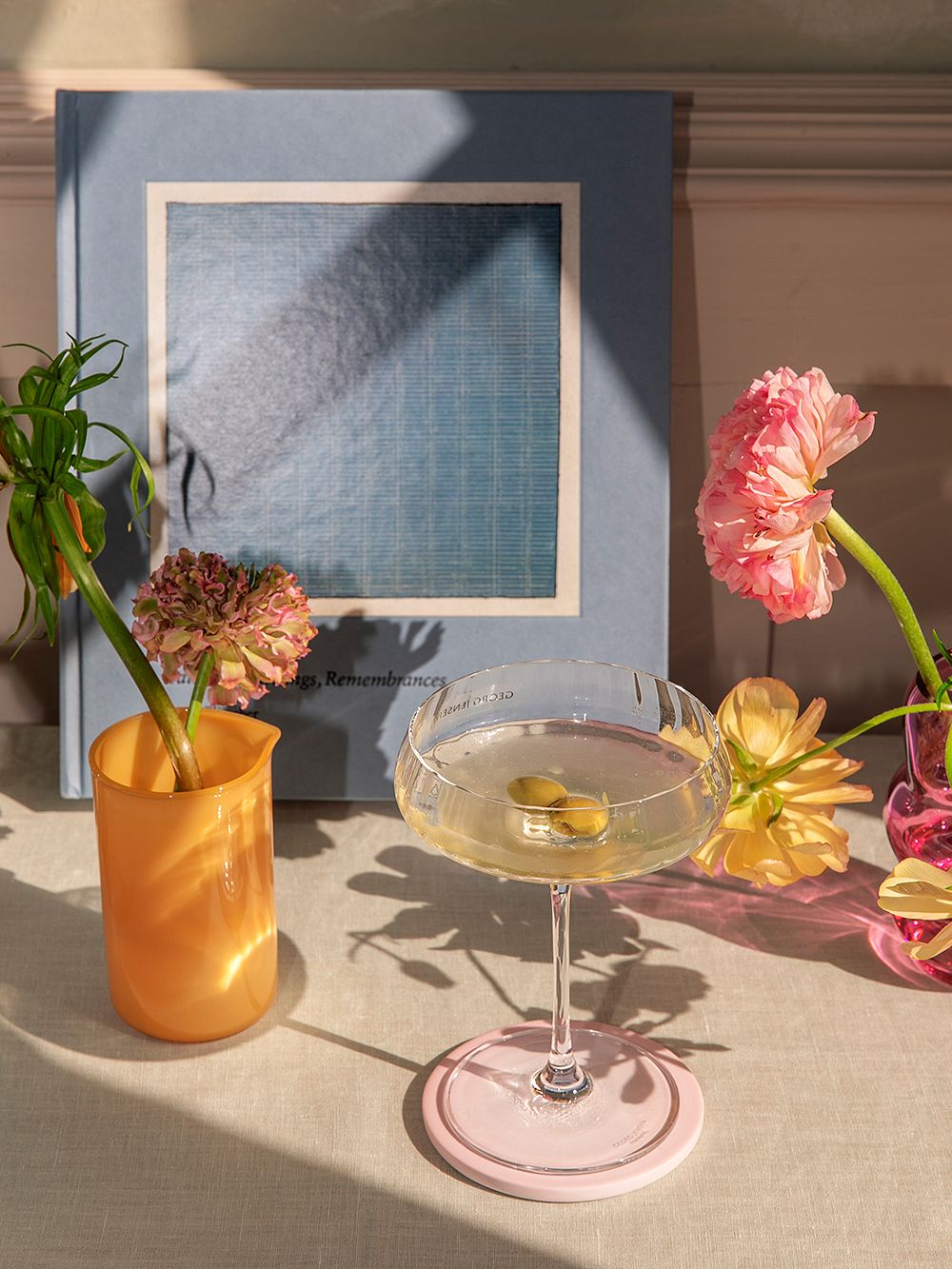 Dirty Martini
Ingredients for one serving:
1 cl dry vermouth
1 cl (or to taste) olive brine
4 cl gin, vodka, or both
1–2 olives
Do as follows:
Add plenty of ice to a mixing glass or shaker. Measure the vermouth, olive brine, and vodka and/or gin into the ice and stir until the surface of the container you are using feels cold (about 20–30 seconds). Pour the mixture into a chilled glass and garnish with olives. Enjoy immediately.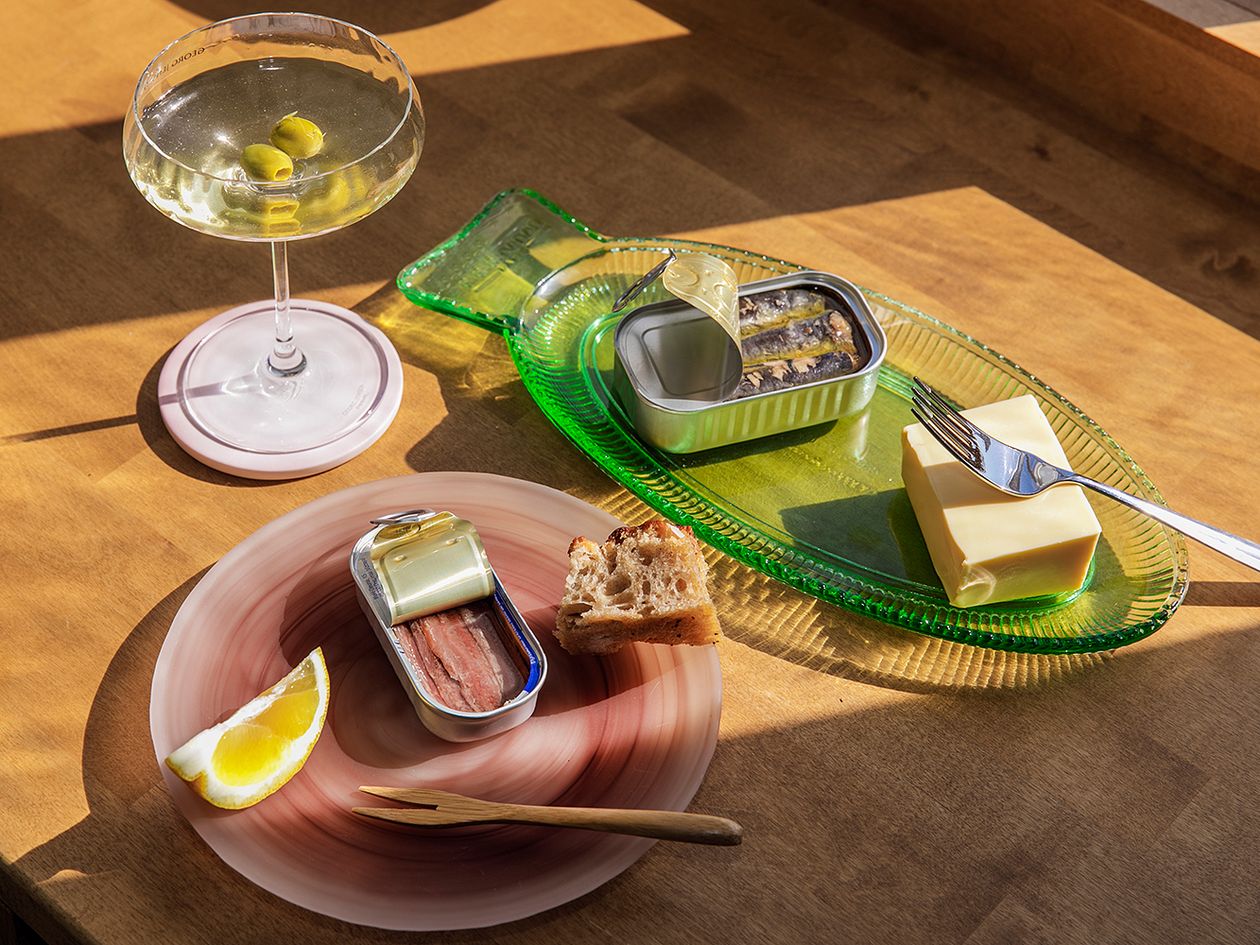 "Fish in a can"
Ingredients for four servings:
2–3 varieties of tinned fish
1 lemon
toasted sourdough bread
butter
Do as follows:
Serve the tinned fish as an appetizer with softened butter, toasted bread and lemon wedges.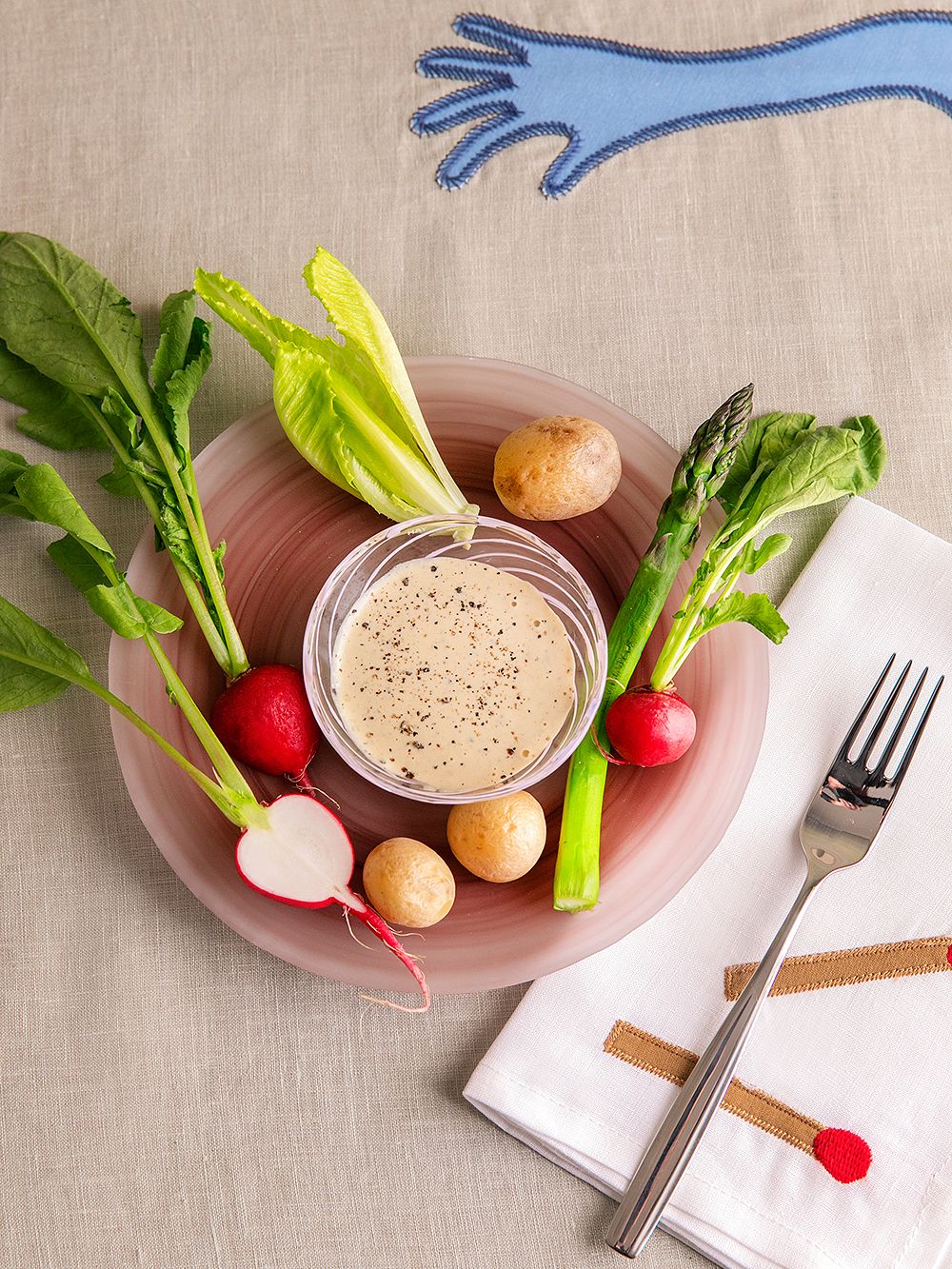 Spring Tonnato
Ingredients for four servings:
150 g canned tuna
2–3 anchovy fillets
1 tbsp capers
1 clove of garlic
½-1 lemon, juiced
1 egg
1 tsp Dijon mustard
150 g olive oil
salt and black pepper
Serve with:
boiled new potatoes
asparagus
boiled eggs
crisp salad leaves
fresh radishes
Do as follows:
Blend all the ingredients except the olive oil in a food processor or a narrow container using an immersion blender. Then, gradually add the olive oil in a thin stream, pulsing continuously. Taste and adjust the seasoning with lemon juice and/or salt as needed.
Serve the tonnato sauce with boiled new potatoes, soft-boiled eggs and roasted or boiled asparagus. Crisp salad leaves and radishes add freshness to the dish.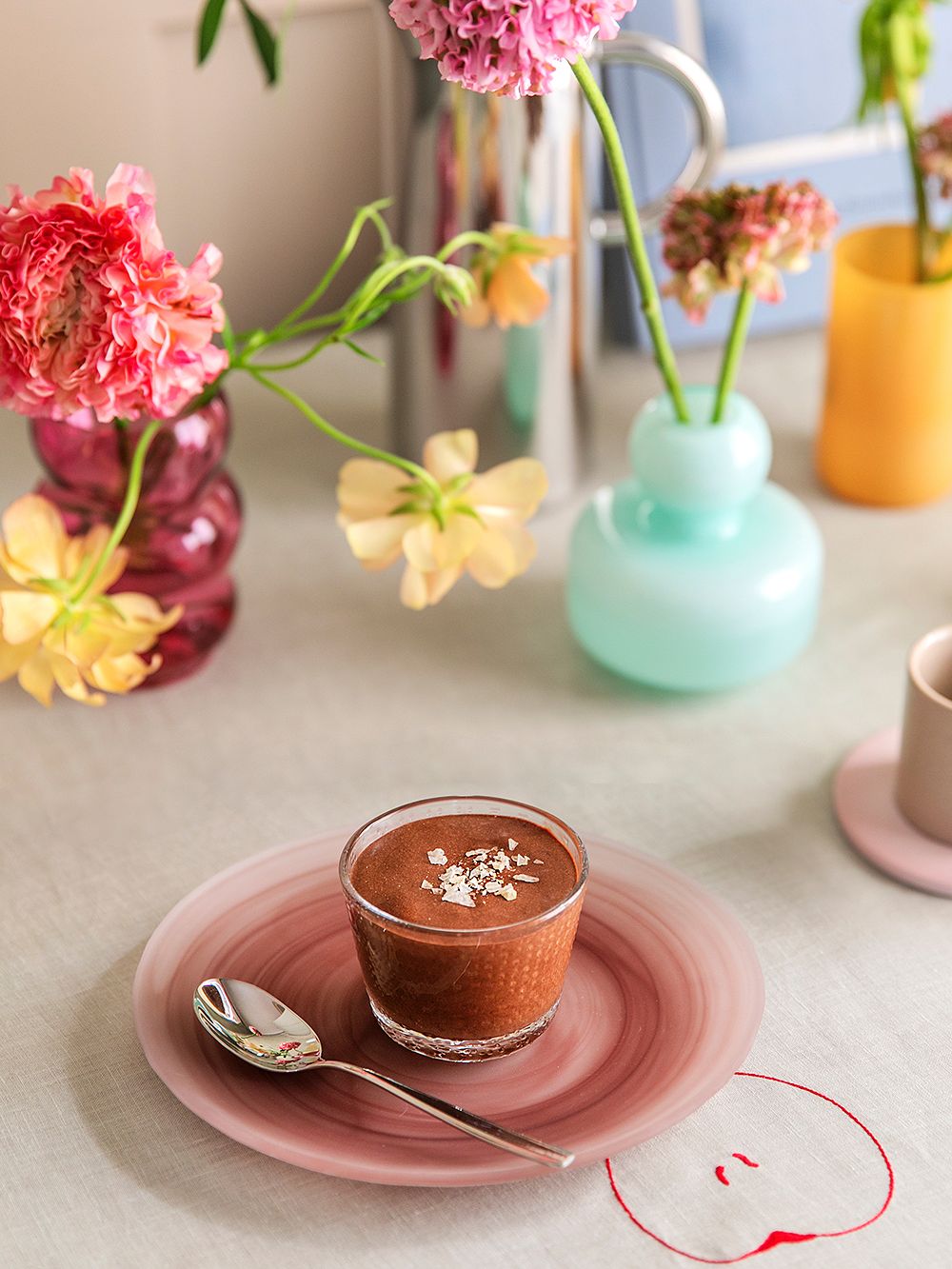 Mousse au chocolat
Ingredients for four servings:
170 g dark chocolate
4 organic eggs
2 tbsp sugar
pinch of salt
Do as follows:
Place a heatproof round bowl on top of a saucepan filled with water, making sure that the water doesn't touch the bottom of the bowl. Heat the water until steaming but not boiling. Break the chocolate into pieces and place it in the bowl, allowing to melt slowly.
While waiting for the chocolate to melt, separate egg yolks and whites into two separate bowls. Add a pinch of salt to the egg whites and the sugar to the yolks. Whisk the egg yolks and sugar until they form a light foam. Beat the egg whites with an electric mixer until stiff peaks form.
Gently mix the melted chocolate to ensure that there are no lumps. Pour the chocolate into the yolk mixture, whisking constantly. Add 1/3 of the egg whites, gently folding it in with a spatula so that the air doesn't escape. Finally, add the remaining egg white mixture, folding it in until the mousse is smooth.
Divide the mousse into four bowls, sprinkle a pinch of salt flakes on top, and allow to set in the refrigerator for a few hours or overnight. Serve chilled.
---
More drinks and canned food?
Stanley Tucci
If you're looking for inspiration for mixing your martinis and afternoon cocktails, turn to actor Stanley Tucci, whose Instagram account is booming. Italian-American Tucci loves cooking and the abovementioned martinis, and he has made a TV series about Italian food and written a biography focusing on – of course – food.
@stanleytucci
Rolling Cheese
Rolling Cheese is a small artisan cheese shop and wine bar in Töölö, Helsinki. The shop also has a wide selection of Portuguese conservas, canned seafood delicacies, that you can buy in addition to wonderful cheeses.
Rolling Cheese Helsinki, Museokatu 22, @rollingcheesehelsinki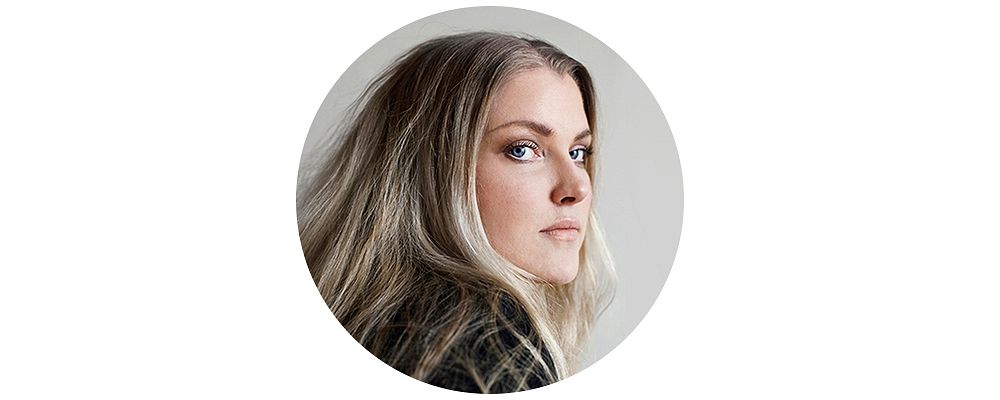 Design Stories contributor Suvi Kesäläinen is a photographer, who loves to create dishes that are not only delicious but also fast and easy to make. She's passionate about the best seasonal ingredients, local food and intriguing culinary trends.
---
See also:
• New tableware at Finnish Design Shop >
Text and photos: Suvi Kesäläinen