In addition to familiar classics from Artek, String and Iittala, last year's best-selling design products included contemporary pieces from Denmark in particular. Read on to find out more about the Finnish Design Shop's hit products of 2018!
1. Hay – Hee chair collection
With its clean-cut design, the Hee chair collection by Hay was Finnish Design Shop's best-selling product range in 2018. The chairs, bar chairs and armchairs of the Hee collection have become firm favorites among modern decorators. While black and white are the most popular colors, the metal chairs are also available in rusty red, grey and green. Designed by Hee Welling, the chairs are suitable for outdoor use on balconies and terraces, for example. Another Hay favorite were the Tray tables.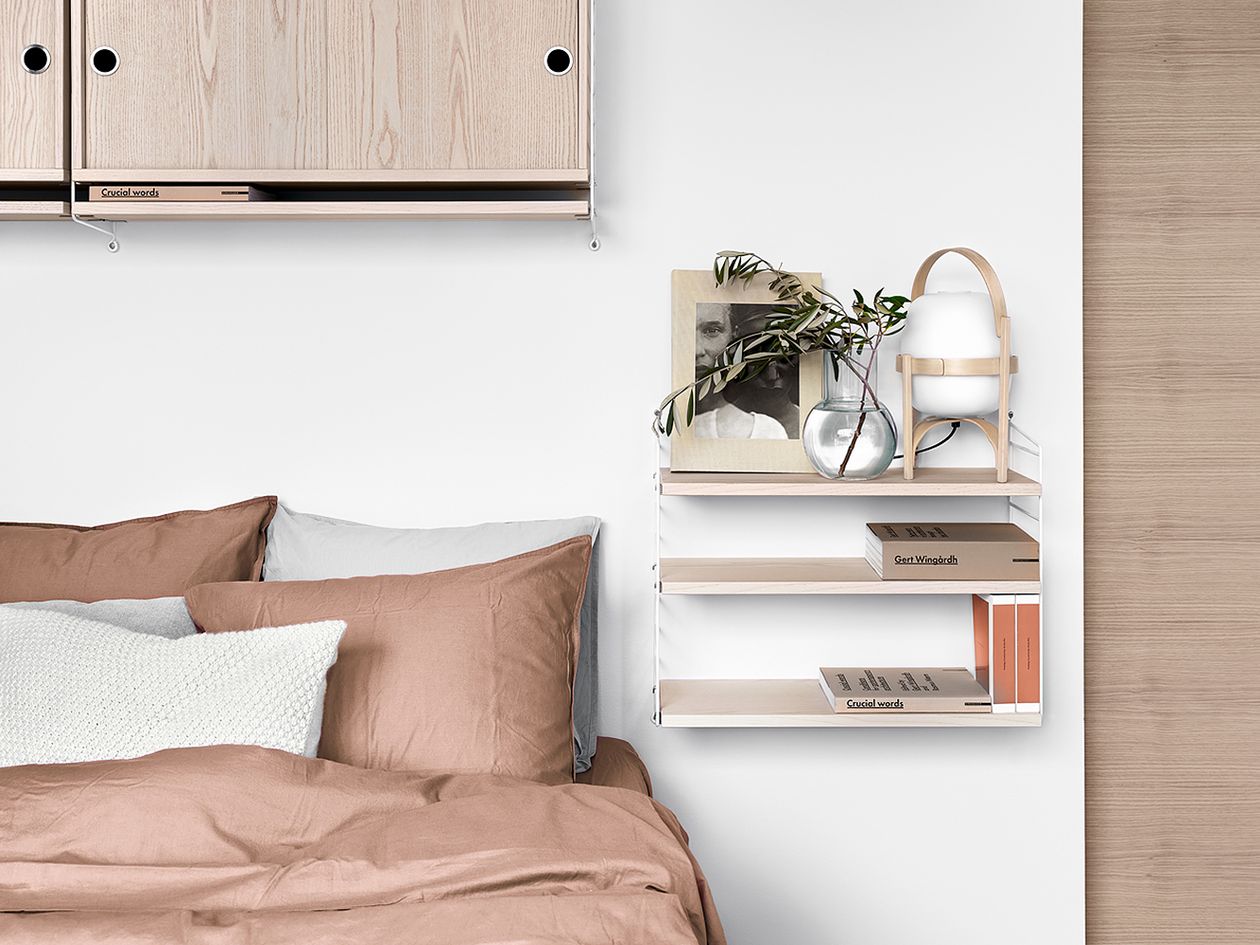 2. String Furniture – String System shelving range
The highly flexible String shelf collection continues to be highly popular. The handy String Pocket shelf, which is available in white and 12 other finishes, is the best-selling product in the range. The elements of String System can be combined to create a storage system that fits any space at home.
• String System shelving range >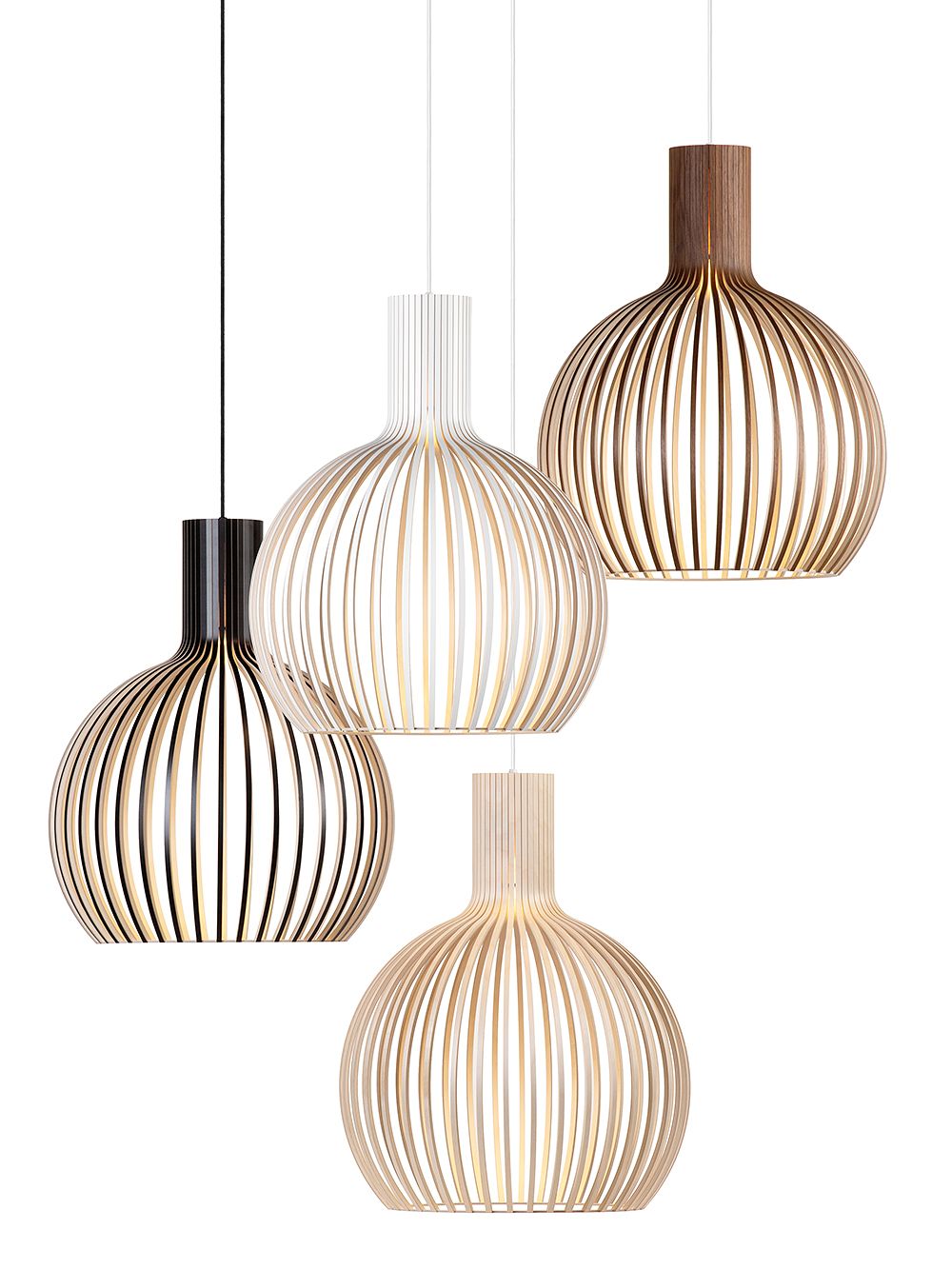 3. Secto Design – Octo 4240
The beautiful Octo 4240 lamp from Secto Design reached third place among the best-selling design products. Handmade from Finnish birch, these lamps are the ideal complement to Scandinavian interior decor. The smaller Octo Small 4241 pendant lamp, which can be hung in pairs above large dining tables, was added to the collection last year.
• Secto Design's Octo 4240 pendant >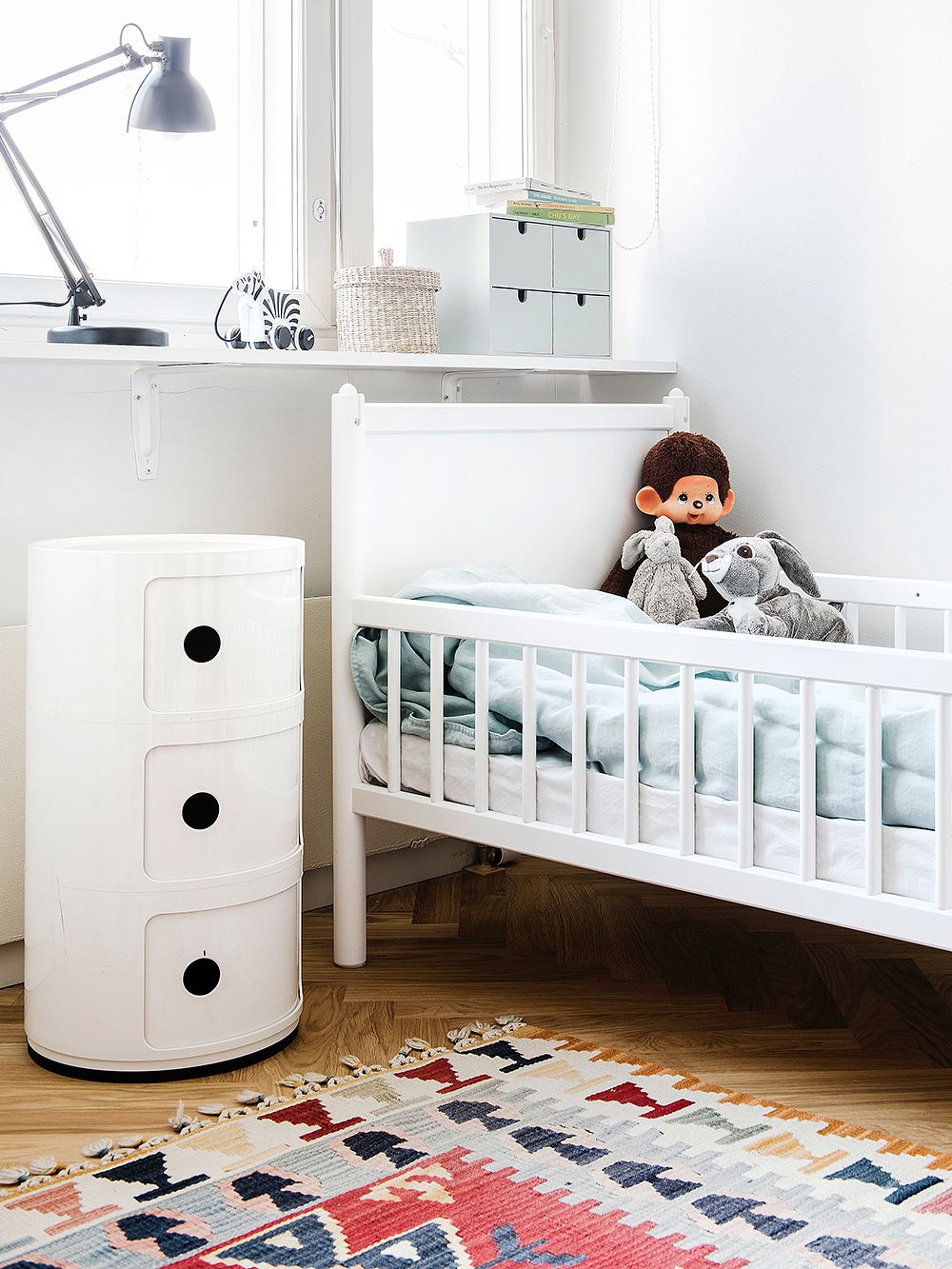 4. Kartell – Componibili storage unit
Designed by Anna Castelli Ferrieri, Componibili is a sixties classic which remains popular from one year to the next. The plastic storage units from Kartell make a handy side table with sliding doors, behind which you can place your favourite books or small objects.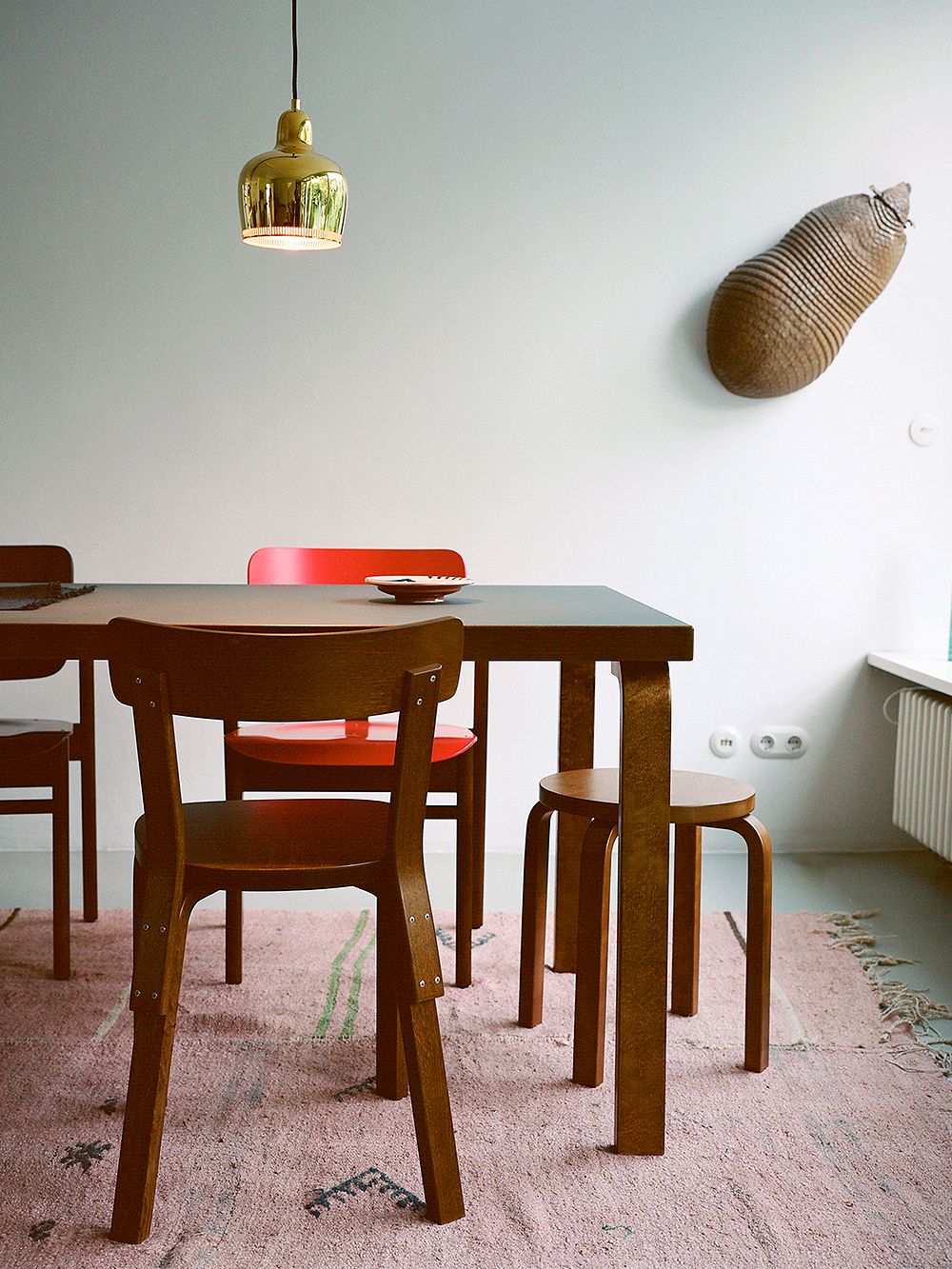 5. Artek – A330S and A331 pendants
Artek's iconic luminaires are popular especially among Finnish design aficionados. Last year, the most sought-after lighting fixture was the Golden Bell Savoy pendant, an 80th anniversary edition that will develop a beautiful patina over time. Also, Artek's black A331 pendant light, or Beehive, rocketed to the list of most popular products though it was launched only in late fall.
• Artek's Golden Bell Savoy pendant >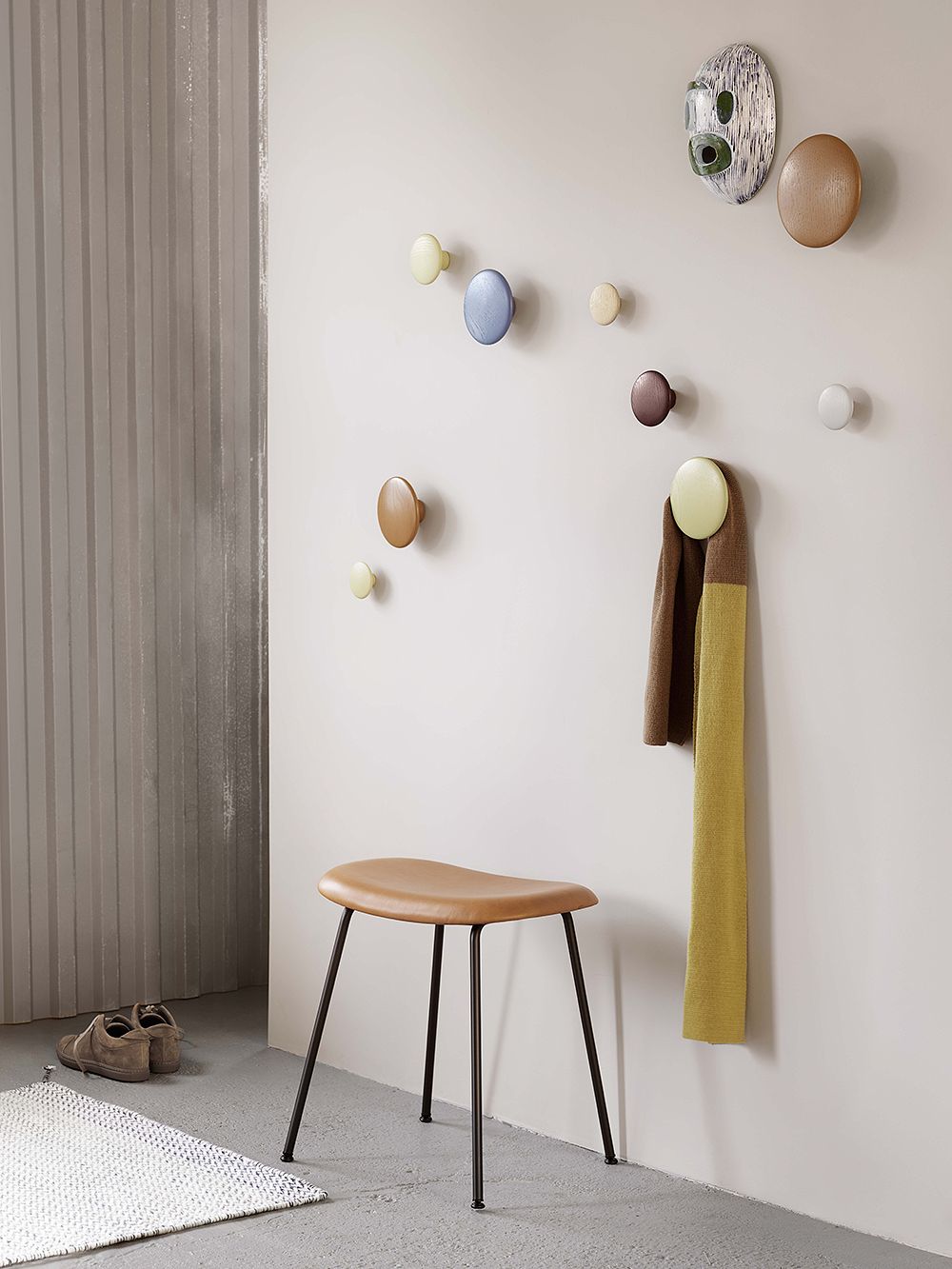 6. Muuto – The Dots hangers
The playful The Dots range is a familiar sight in the top ten. These multipurpose hangers have a clean design and come in a range of nearly 20 colors. They are also loved around the world: in 2018, they sold in particularly high numbers in the USA and Australia; in Europe, they were most notably a hit among Norwegian design lovers.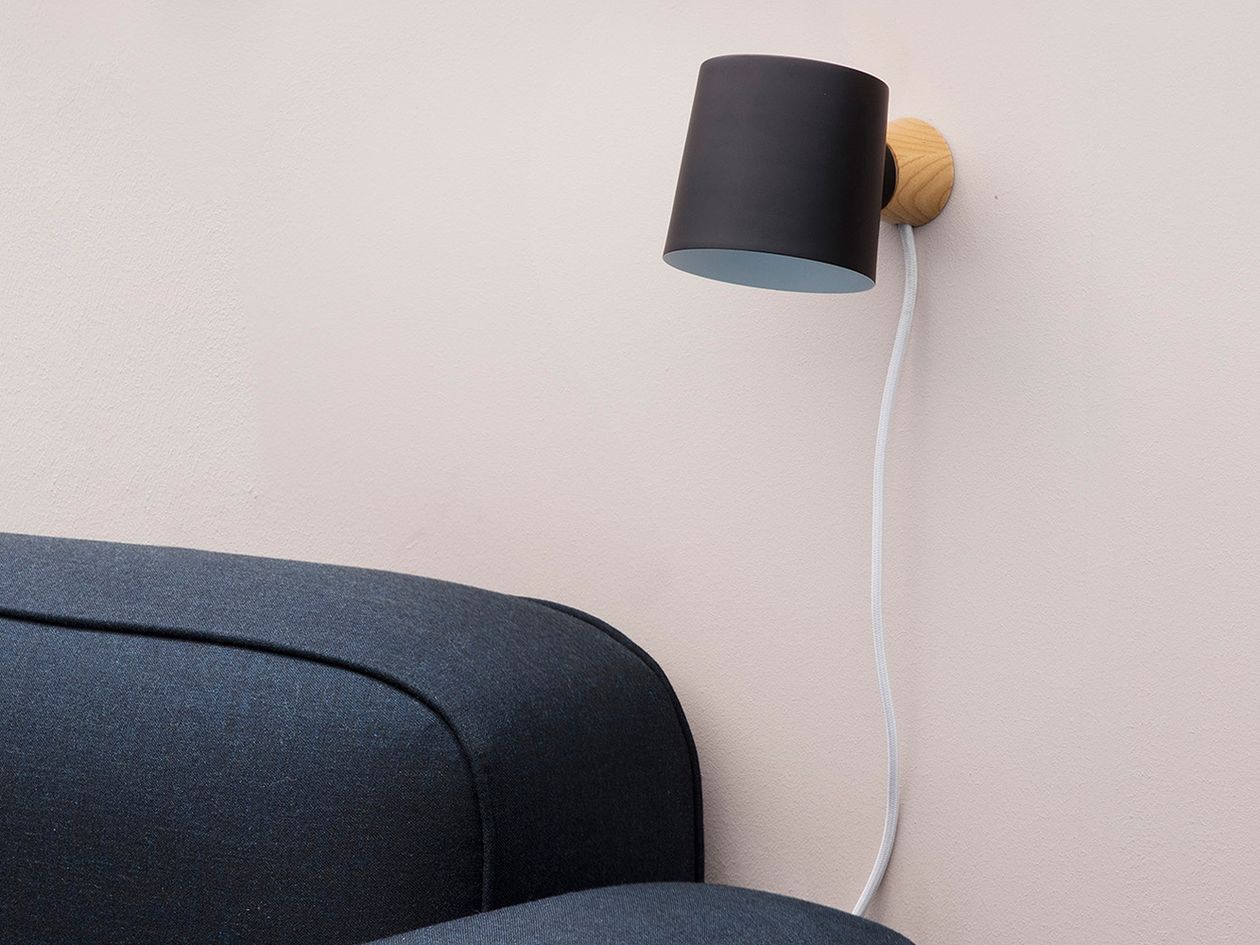 7. Normann Copenhagen – Rise wall lamp
Rise by Normann Copenhagen joined our list of favorites due to its handy size and delightful design. A rotatable shade means that Rise is excellent for reading, while its ash base provides a natural touch. This heart-warming lamp collection comes in colors ranging from sunflower yellow to timeless black.
• Normann Copenhagen's Rise wall lamp >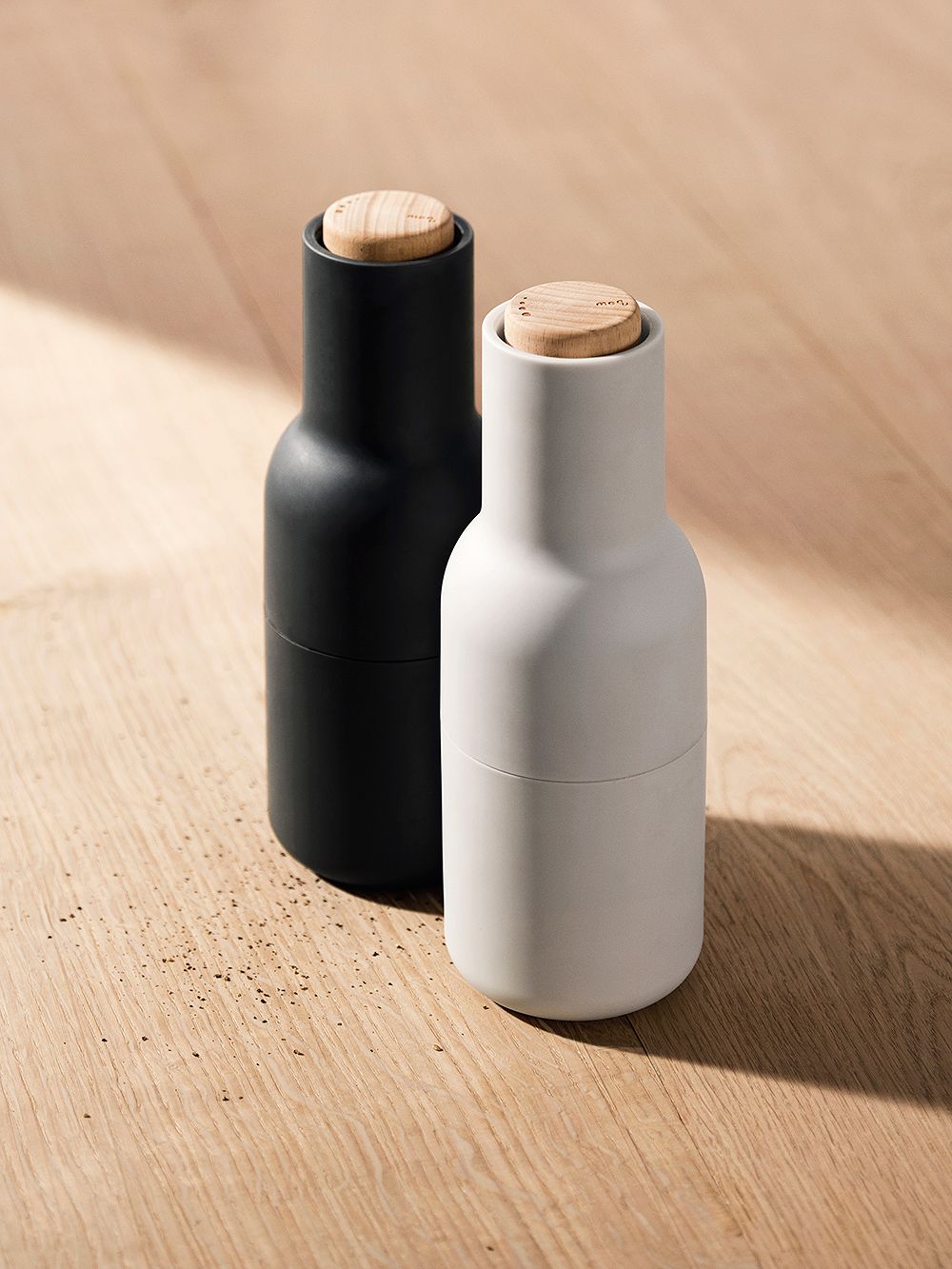 8. Menu – Bottle grinders
These bottle-shaped salt and pepper grinders are perennial favorites from the Danish design house, Menu. Based on a powerful, ceramic grinding mechanism, the grinders are outstanding kitchen accessories in both functional and aesthetic terms. Besides Finland, they are ordered in large numbers in Canada, the USA and Australia. Sold in pairs, the grinders are available with a silicone or steel finish.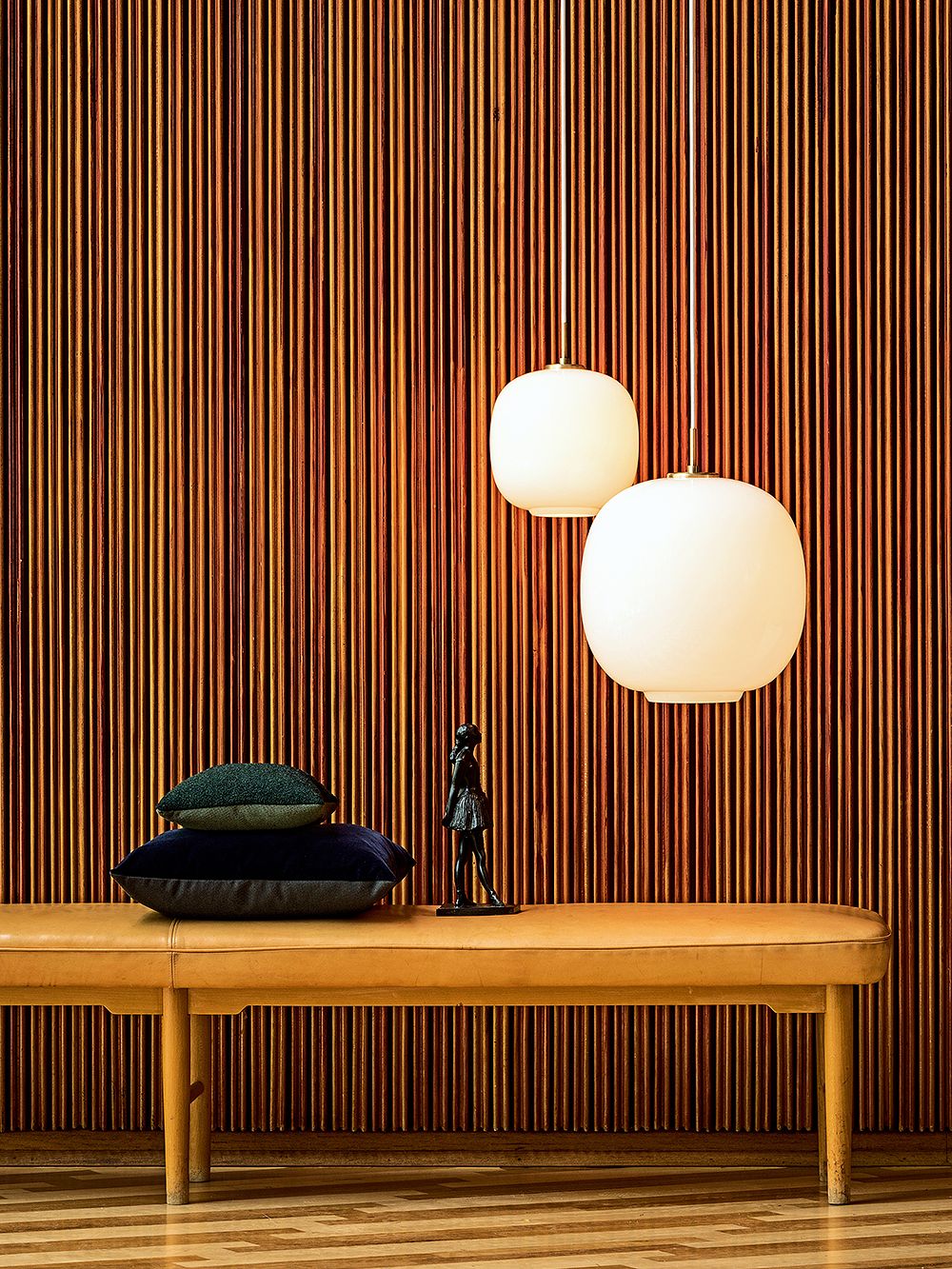 9. Louis Poulsen – VL45 Radiohus pendant
The VL45 Radiohus pendant lamp, which has decorated the Radio Building in Copenhagen since the 1940s, is now brightening up homes and public spaces around the world. Its combination of downward-directed lighting and soft general light filtered through opal glass is ideal for settings such as dinner tables. Made by Louis Poulsen in two sizes, this classic lamp was designed by architect Vilhelm Lauritz, one of the masters of Danish functionalism.
• Louis Poulsen's Radiohus pendant >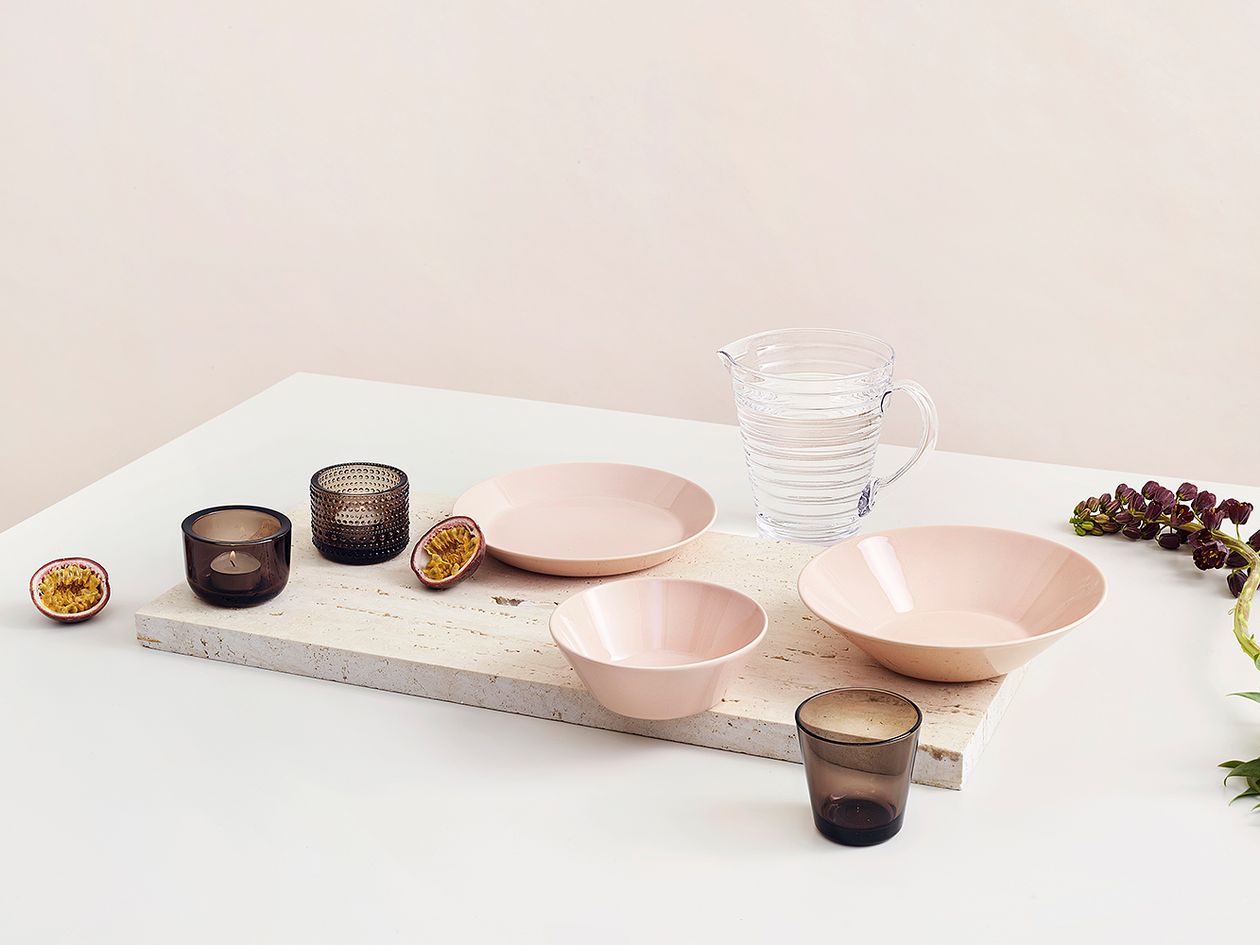 10. Iittala - Teema tableware
The success of Iittala's Teema tableware continues with the new powder tone - this gentle new shade is the perfect complement to grey Teema tableware, for example. The versatile Teema range, which was created by design icon Kaj Franck, sells well in both Finland and abroad. Powder has been a favourite amongst Japanese and other Asian customers in particular. The new Mainio Sarastus tableware collection by Arabia was also one of last year's success stories.
Source: Finnish Design Shop sales statistics 2018
See also:
TOP10: The most popular design products of 2017 >
Images: Manufacturers and Pauliina Salonen