As battery technology continues to evolve, zero-emission and silent electric speedboats are on their way to becoming mainstream. One of the pioneers in the field is the Danish company Rand, whose boats merge modern technology with timeless Scandinavian elegance.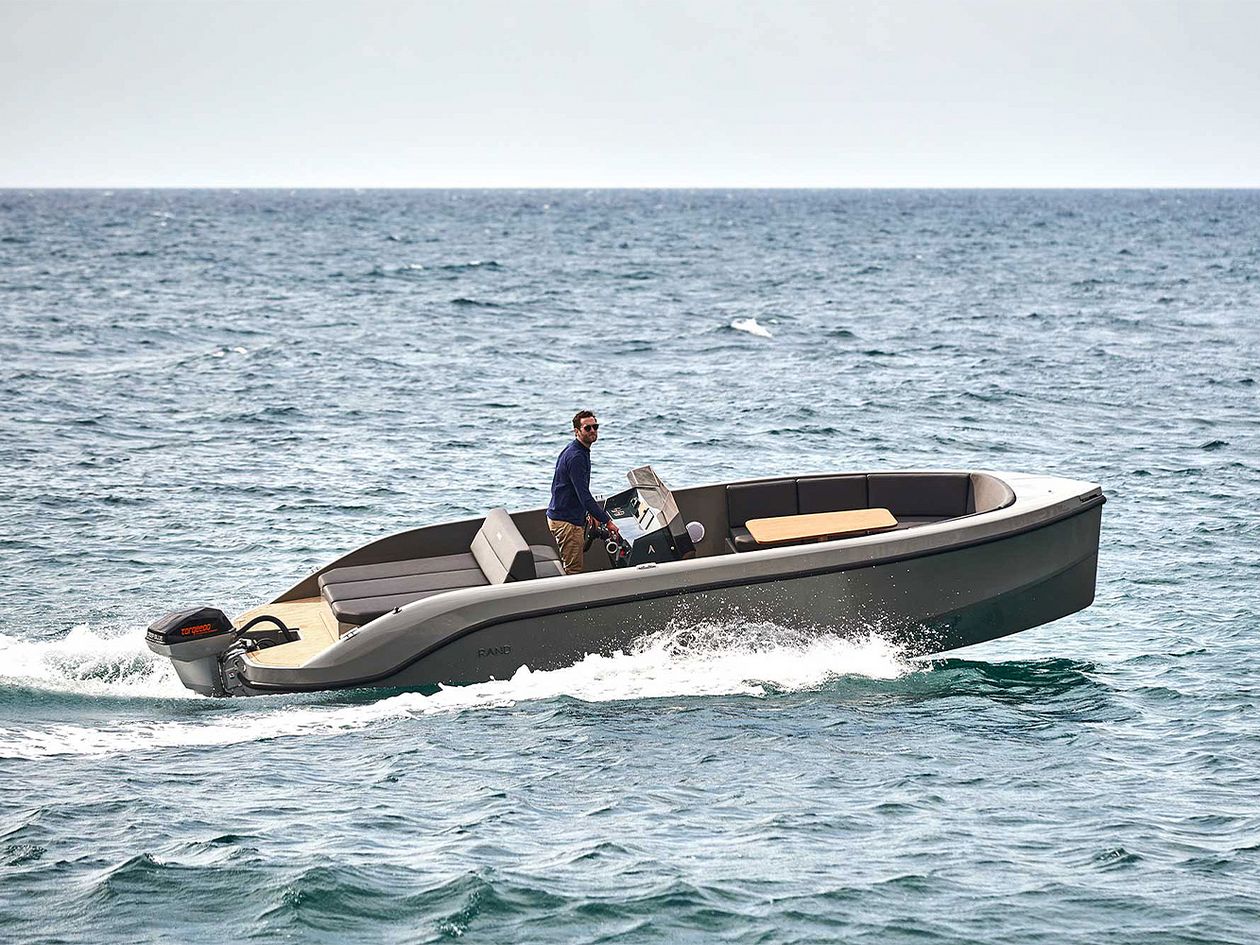 WATERBORNE TRANSPORT is witnessing a transformation similar to the development of electric cars and road transport. Rechargeable electric boats are an eco-friendly choice that combines the absence of CO2 emissions and the silence of sailboats with the convenience and speed of motorboats.
One of the most interesting names riding the crest of the electric boating wave is the Danish brand Rand, whose collection includes boats representing modern Scandinavian aesthetics, ranging in size from the compact open boat Picnic to the luxury yacht Leisure, which is over eight meters long.
The Rand boats show a fascination with sleek and sophisticated design and a keen eye for technical details.
Carl Kai Rand, who founded the company in 2014, is an architect by training, and the boat models he designs show a fascination with sleek and sophisticated design and a keen eye for technical details. As is characteristic of the Nordic design tradition, Rand boats have plenty of wooden surfacing.
Rand has also become well regarded for its environmentally friendly choices of materials. The wooden parts of the boats are made from timber from sustainably grown forests, and the plastic foam used is made from recycled plastic bottles. In 2015, the company introduced its first boat made of recycled fiberglass.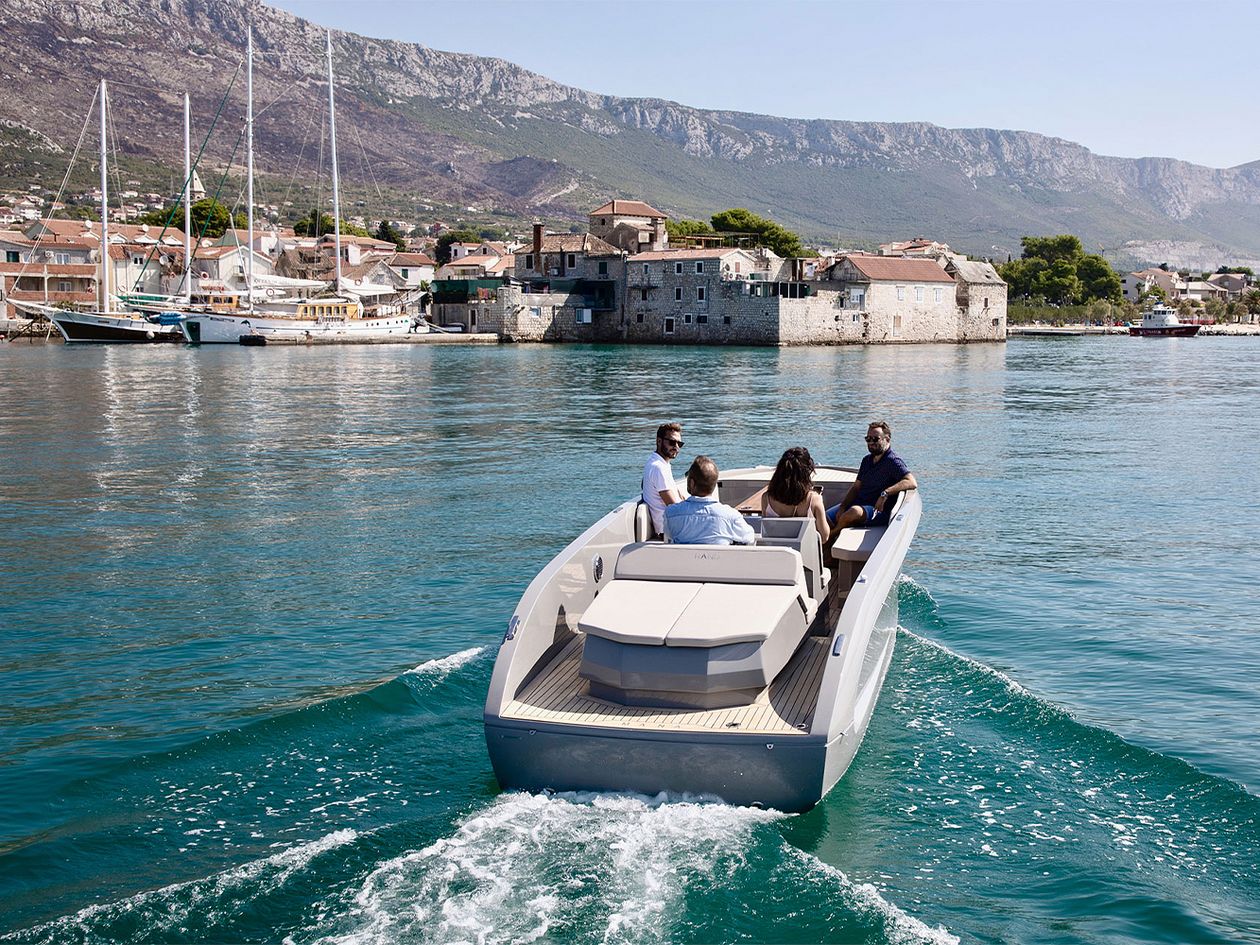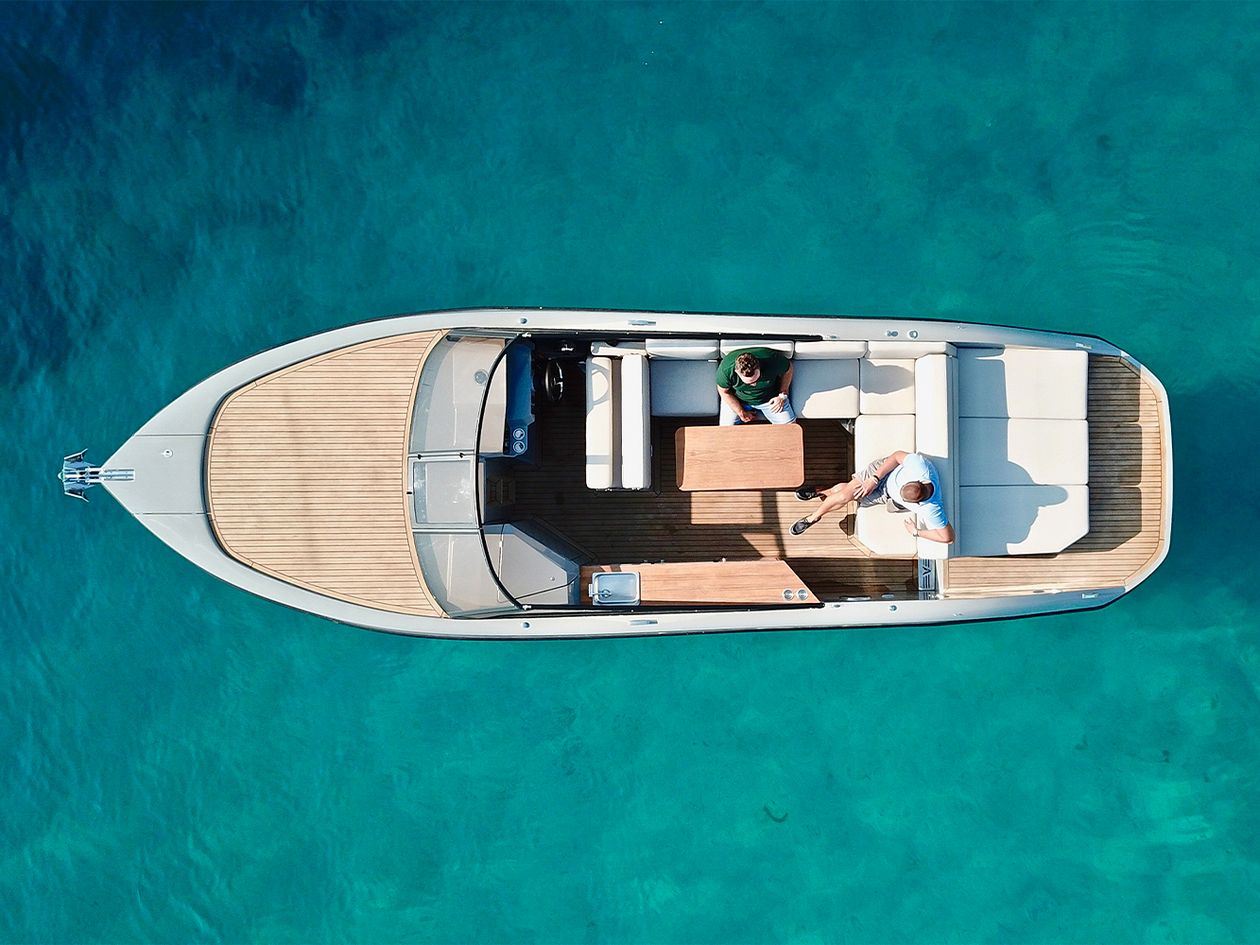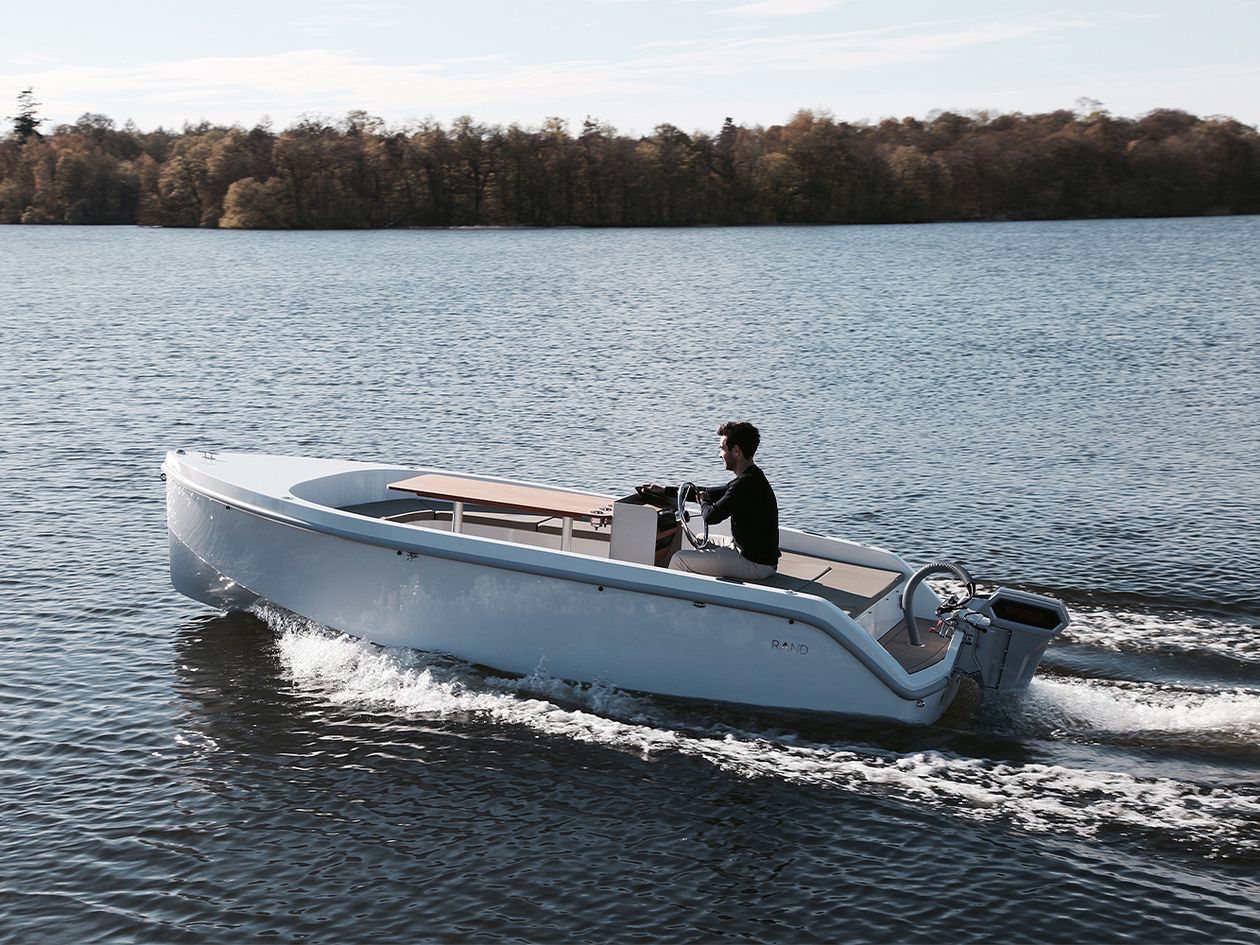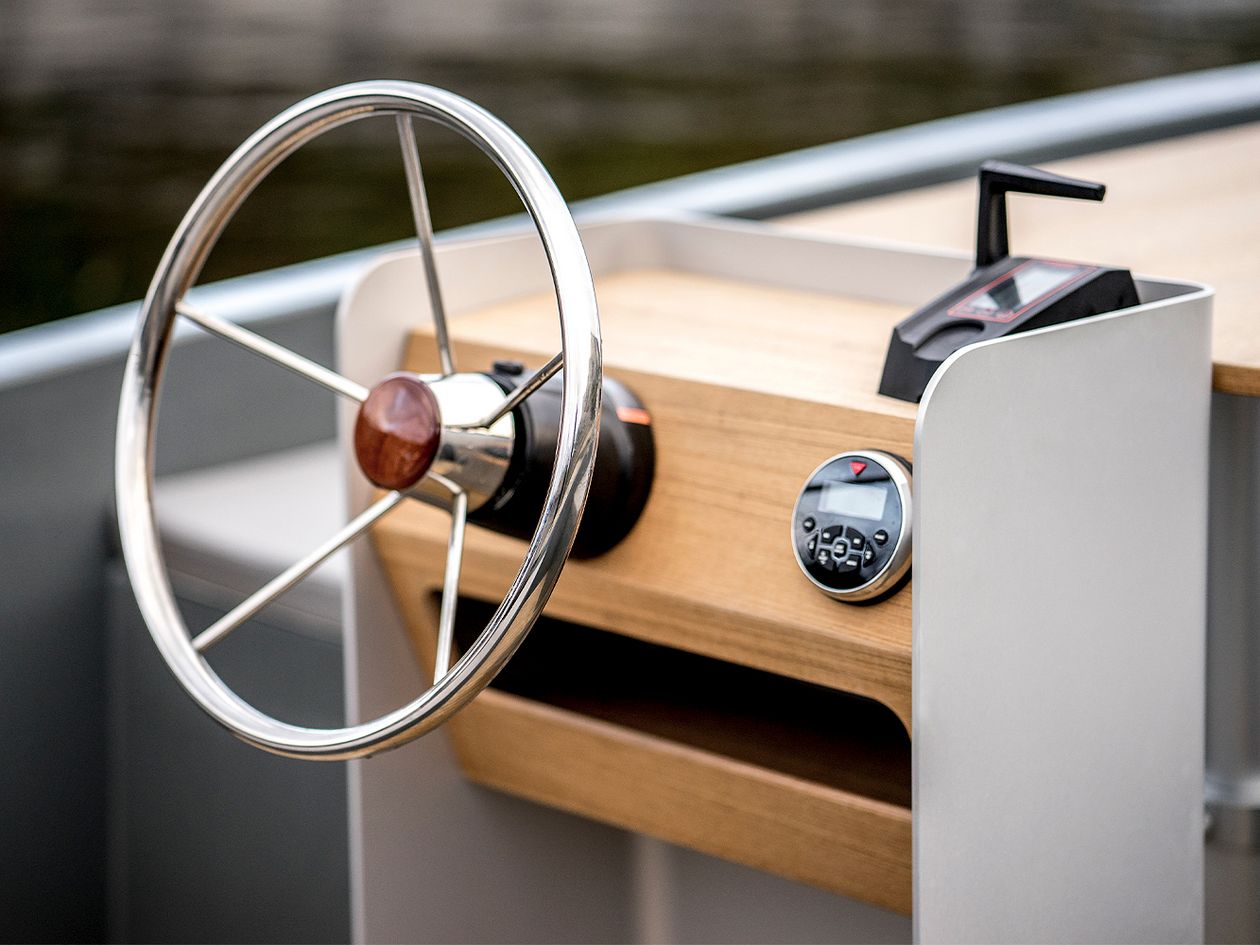 Boating of the future
The appeal of electric boats lies not only in their eco-consciousness but also in the experience and practicality they offer. The soundless boats sensitize the ear to the surrounding marine environment, making it possible to fully enjoy the sounds of the waves and birds throughout the journey. Conversation aboard is also easier without the roar of an internal combustion engine, and there is no unpleasant smell of exhaust fumes.
Other practical advantages of electric boating include speed comparable to that of motorboats, the almost complete lack of the need for maintenance of electric motors, and ease of use, as there is no need to warm up the motor or adjust gears.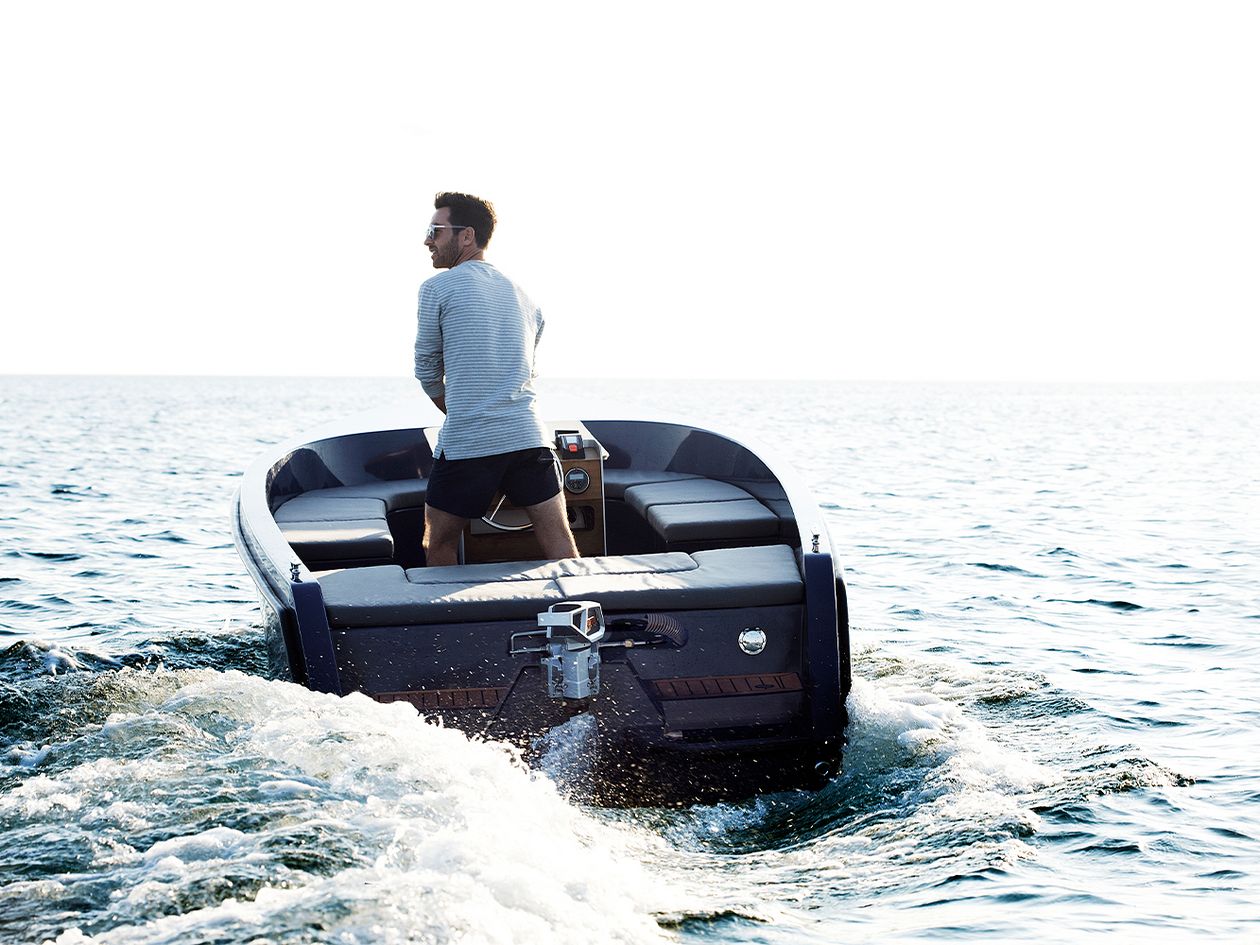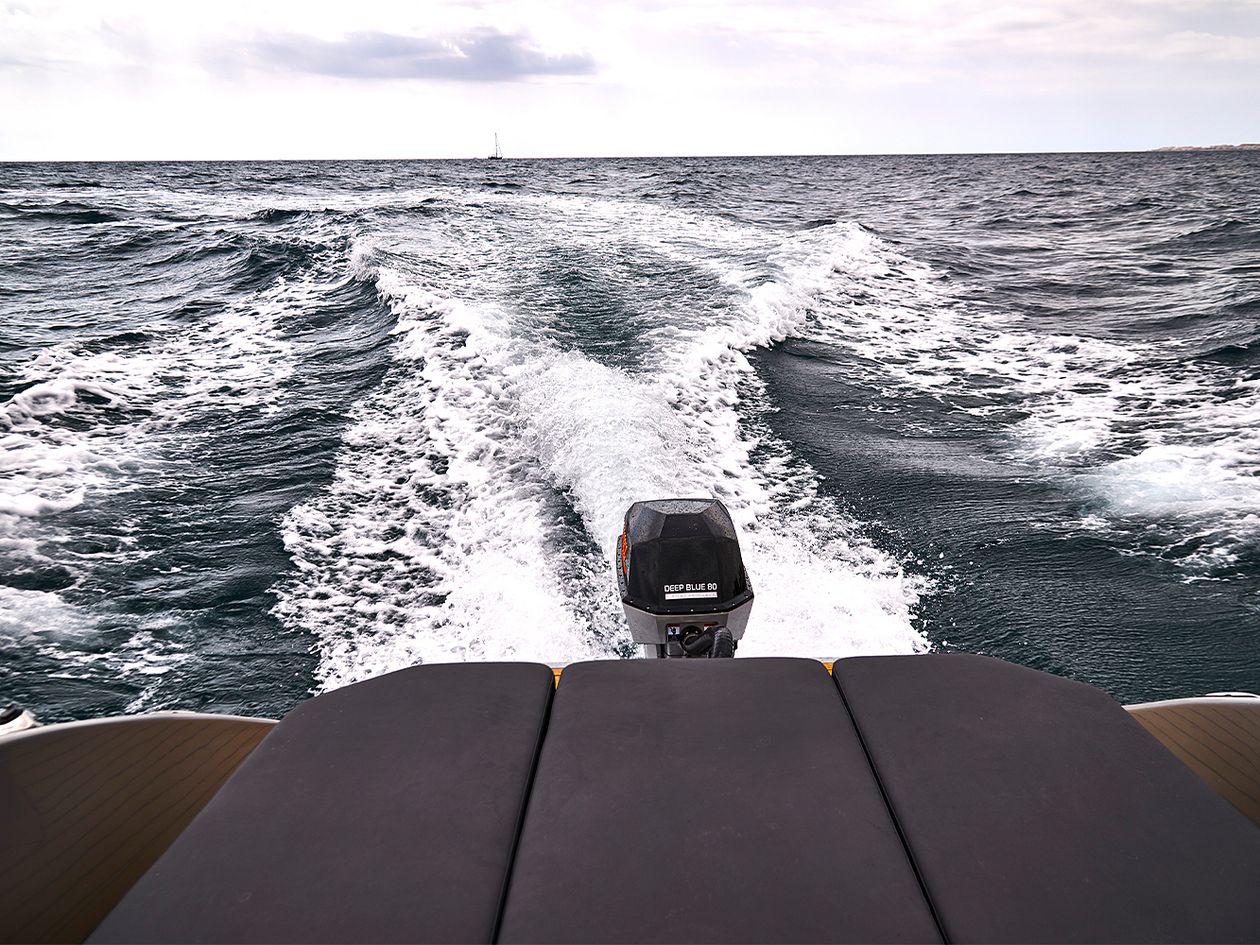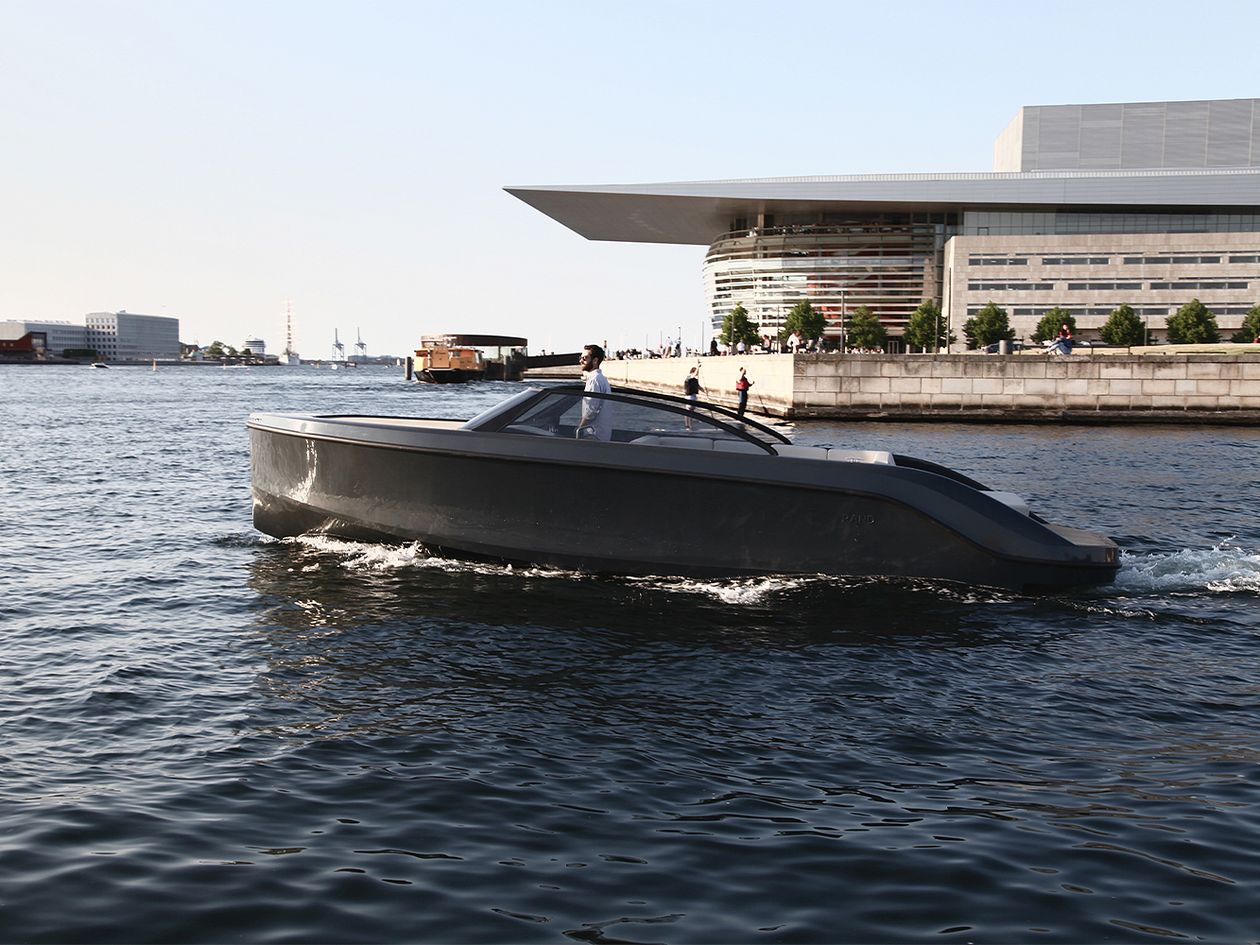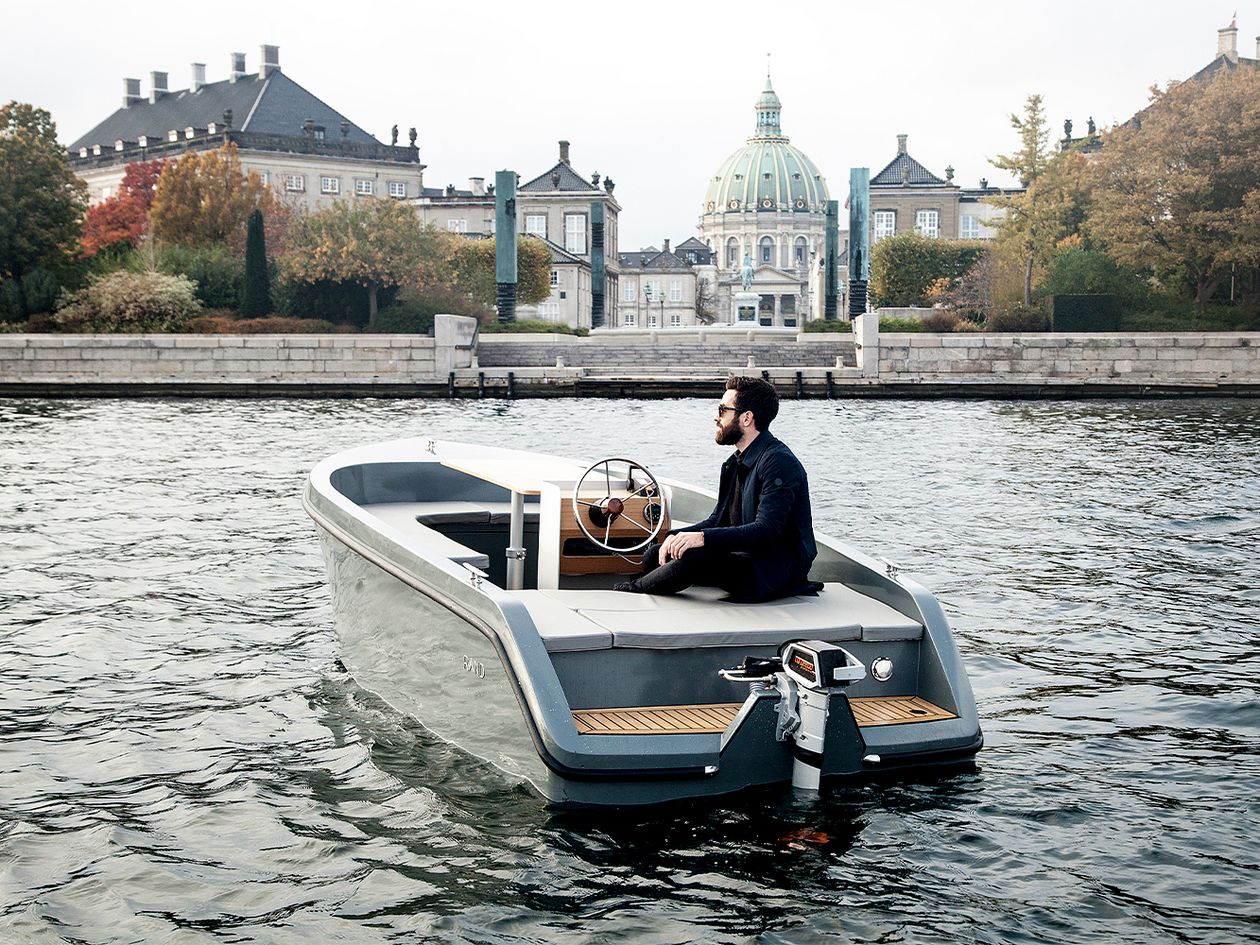 Of course, the storage capacity of batteries places its own limitations on electric boating. But as with electric cars, the situation is improving all the time as battery technology develops and becomes more common. Currently, the most powerful Rand boats have a range of about 140 nautical miles (260 km) at moderate speeds on a single charge, and can reach speeds of up to 40 knots (72 km/h).
The most crucial technical aspects in the design of electric speedboats are weight and water resistance. Rand has invested in minimizing both of these factors: the structure of all the boat models is as light as possible, and the shape of the bow is particularly streamlined. The longer-term goal is to make innovative design solutions, sustainably produced materials and modern technology mainstream throughout the boating industry.
Text: Nora Uotila Images: Rand