Designed by Nao Tamura, the July stool brings together timeless design and Nikari's signature craftsmanship and respect for the environment. The beautiful wooden stool, which is well suited for use as a seat or side table, is unique and versatile.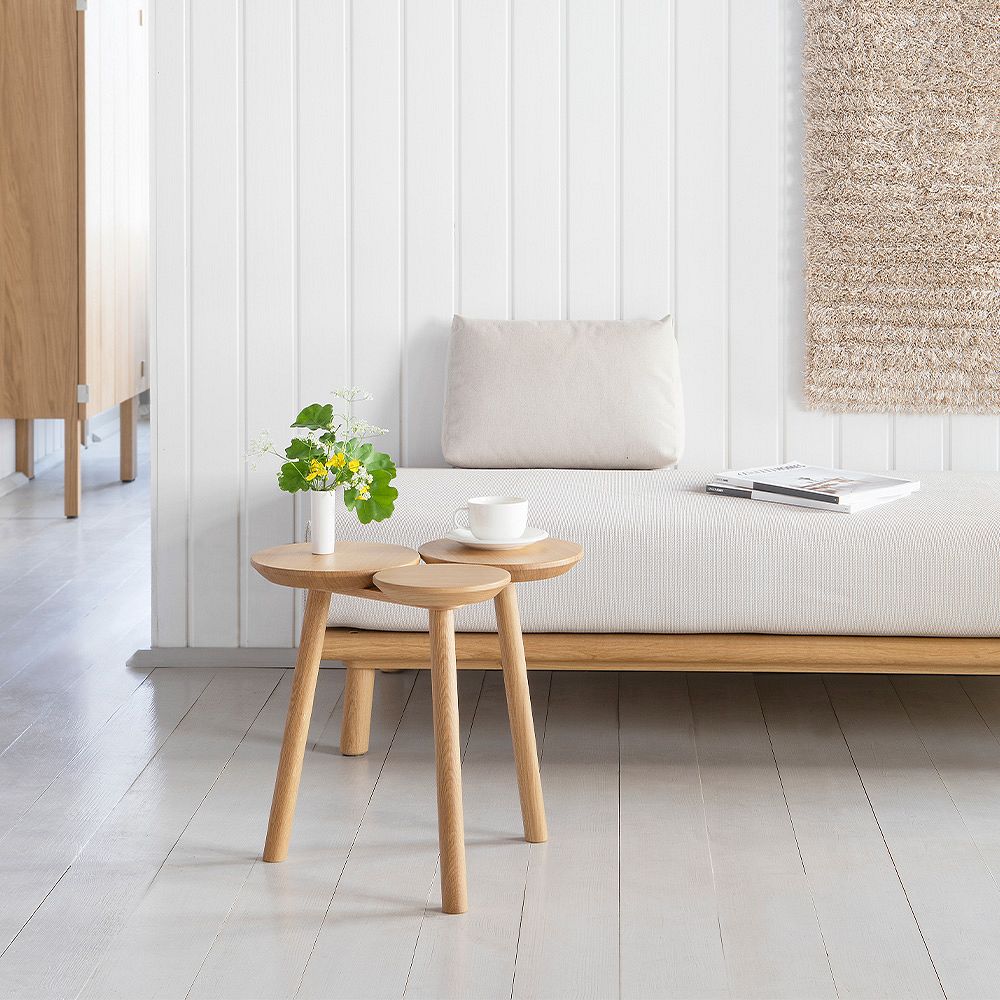 NIKARI IS KNOWN for its sustainable operating models and high-quality wooden furniture combining contemporary design and traditional Finnish craftsmanship. The Fiskars-based design company's products are made from sustainably grown wood, and its studio and workshop use energy produced by a nearby hydroelectric power plant.
In 2012, Nikari asked twelve designers to design a product that would reflect the company's design philosophy. The result was the 12 Designs for Nature collection. It features design pieces that are named after each month of the year and still appear on the wish lists of many design enthusiasts today.
One of the twelve creatives was the Japanese designer Nao Tamura, whose playful three-legged stool was named July. She was inspired by the innate beauty found in imperfection, one of the thoughts that are central to Japanese esthetics.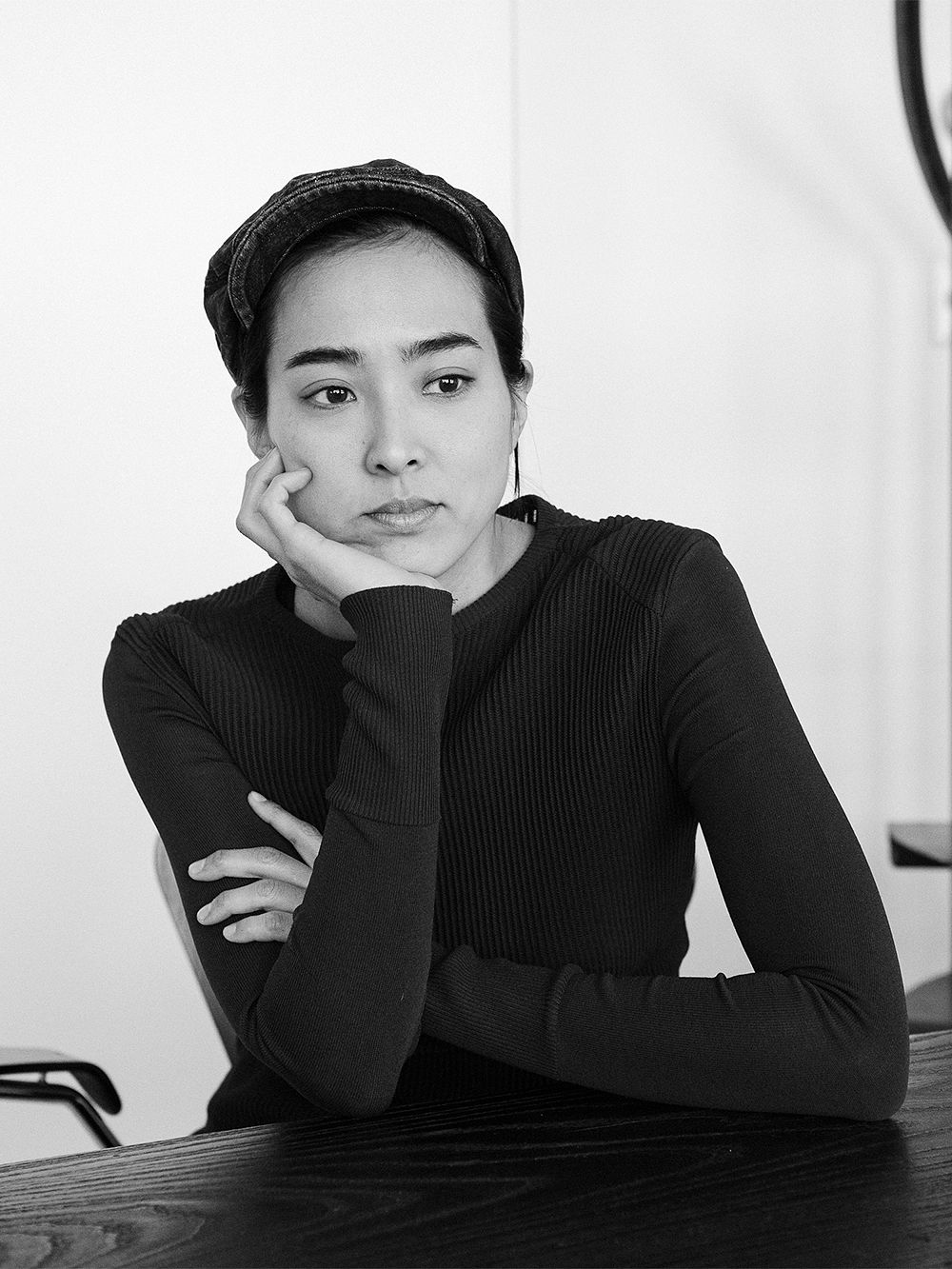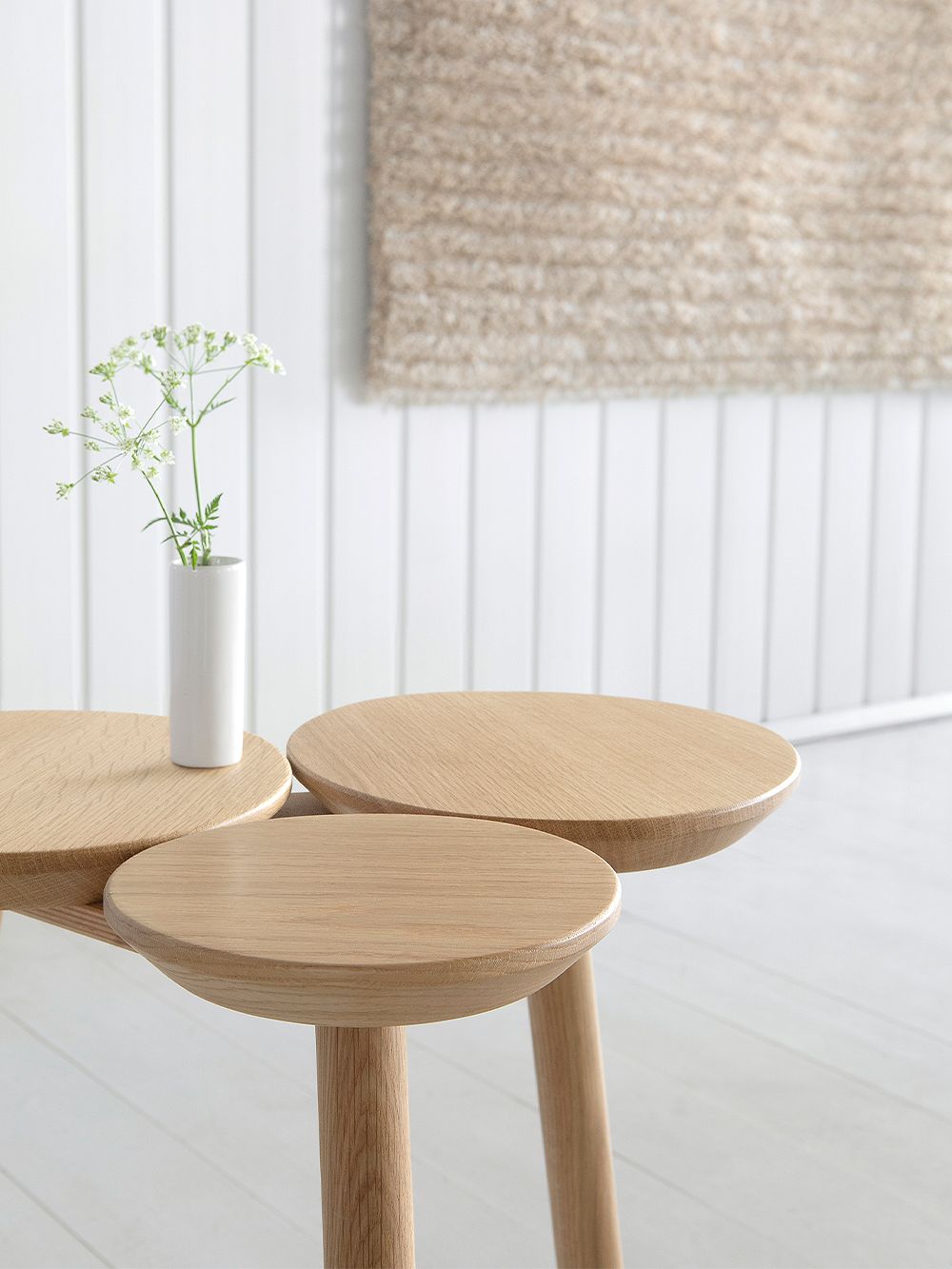 The seat of the July stool is made from three wooden discs of different sizes. They are arranged so that at first glance it seems like they have fallen together by pure coincidence. Indeed, Tamura herself has compared the design to pieces of wood stacked together. This is easy to understand when looking down at the stool from above: the wooden discs are reminiscent of the round trunks of trees cut for timber.
Nao Tamura's July stool was inspired by the innate beauty found in imperfection.
July makes an excellent seat due to its sturdy legs, but it is also a great fit for a small side table next to an armchair, sofa, or bed. It is especially impressive as part of a group of several stools or tables.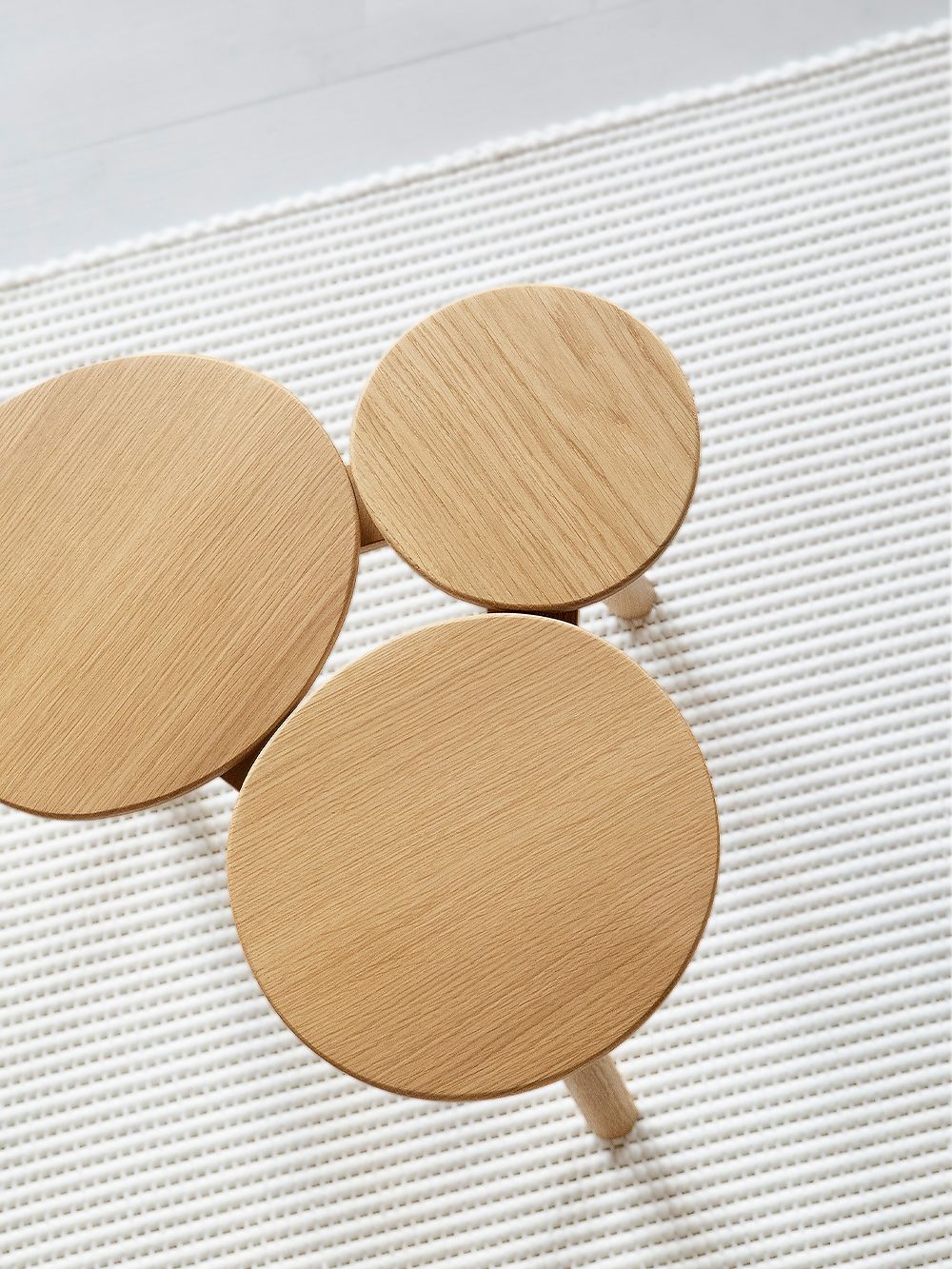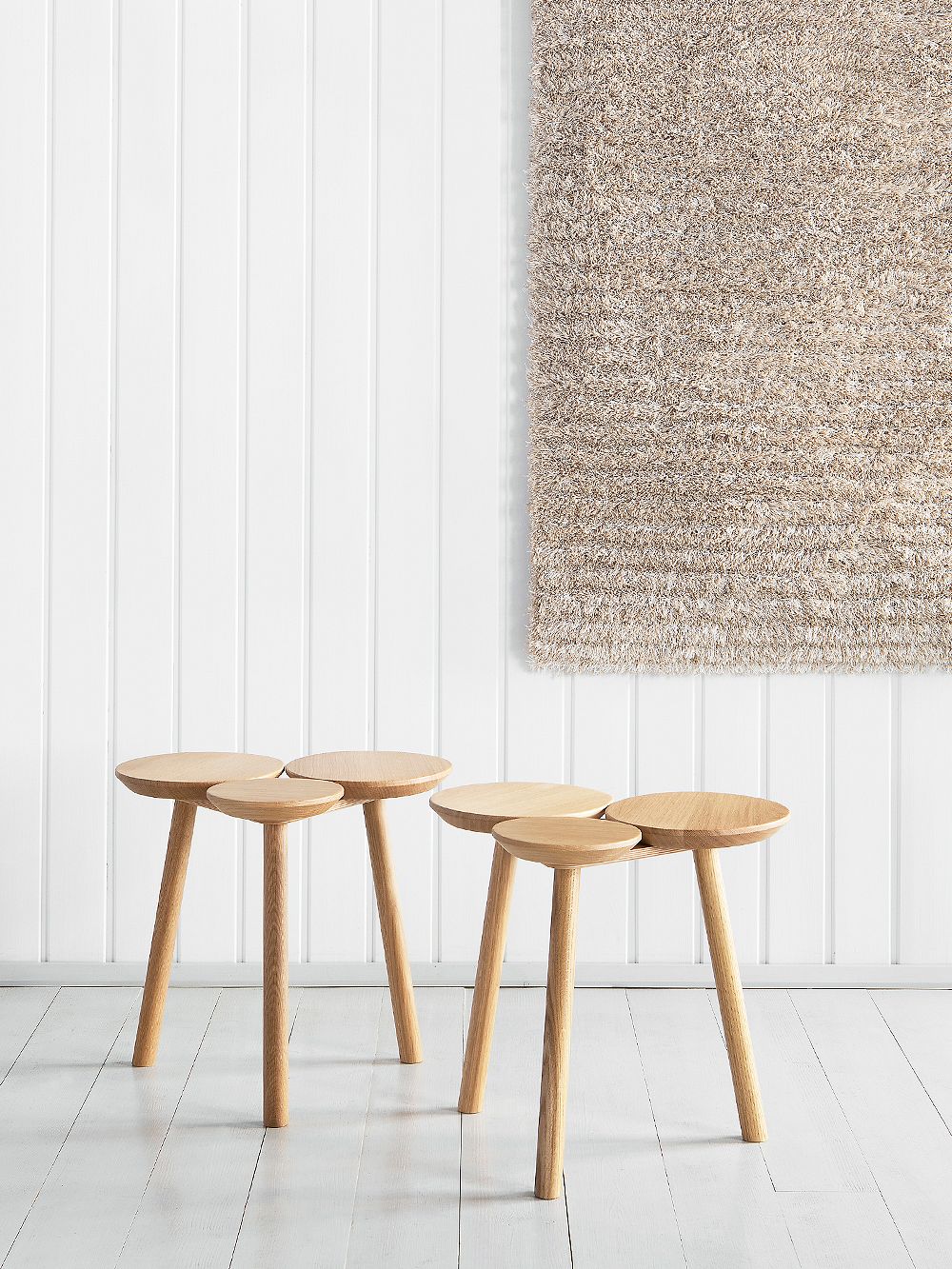 The July stool will age beautifully as it is crafted of oak and finished with natural wood oil. Also, the natural grain patterns and color variations of the wooden elements make each stool one of a kind: no two are alike.
See also:
• All Nikari products >
• Monocle magazine awarded Nikari's Jenni Roininen as Designer of the Year >
Text: Laura Hallikainen Photos: Nikari