Designed by Stockholm-based TAF Studio, Rime lights make an impression with their nature-inspired shape and texture. Now is your chance to take 20% off Muuto's Rime pendants for a limited time only. Join us in discovering Finnish Design Shop's frequently updated product campaigns, allowing you to save on long-term interior investments.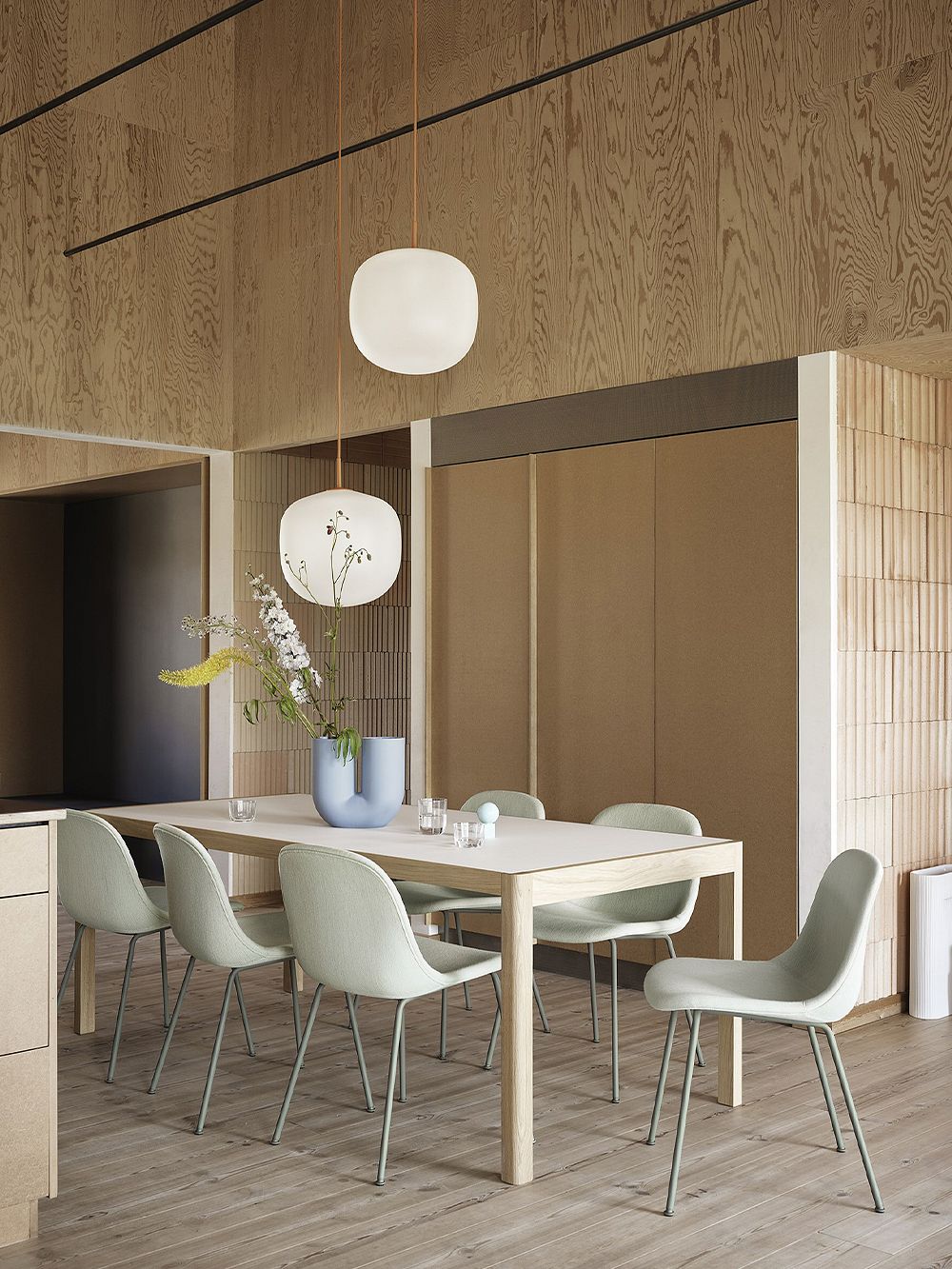 WITH ITS ACORN-LIKE SHAPE, the Rime lighting series depicts a mindset characteristic of TAF Studio: ingenuity can transform everyday objects into extraordinary things. Spearheaded by Gabriella Gustafson and Mattias Ståhlbom, the architecture and design studio's point of departure for the Rime lamp family was a simple, soft form of expression.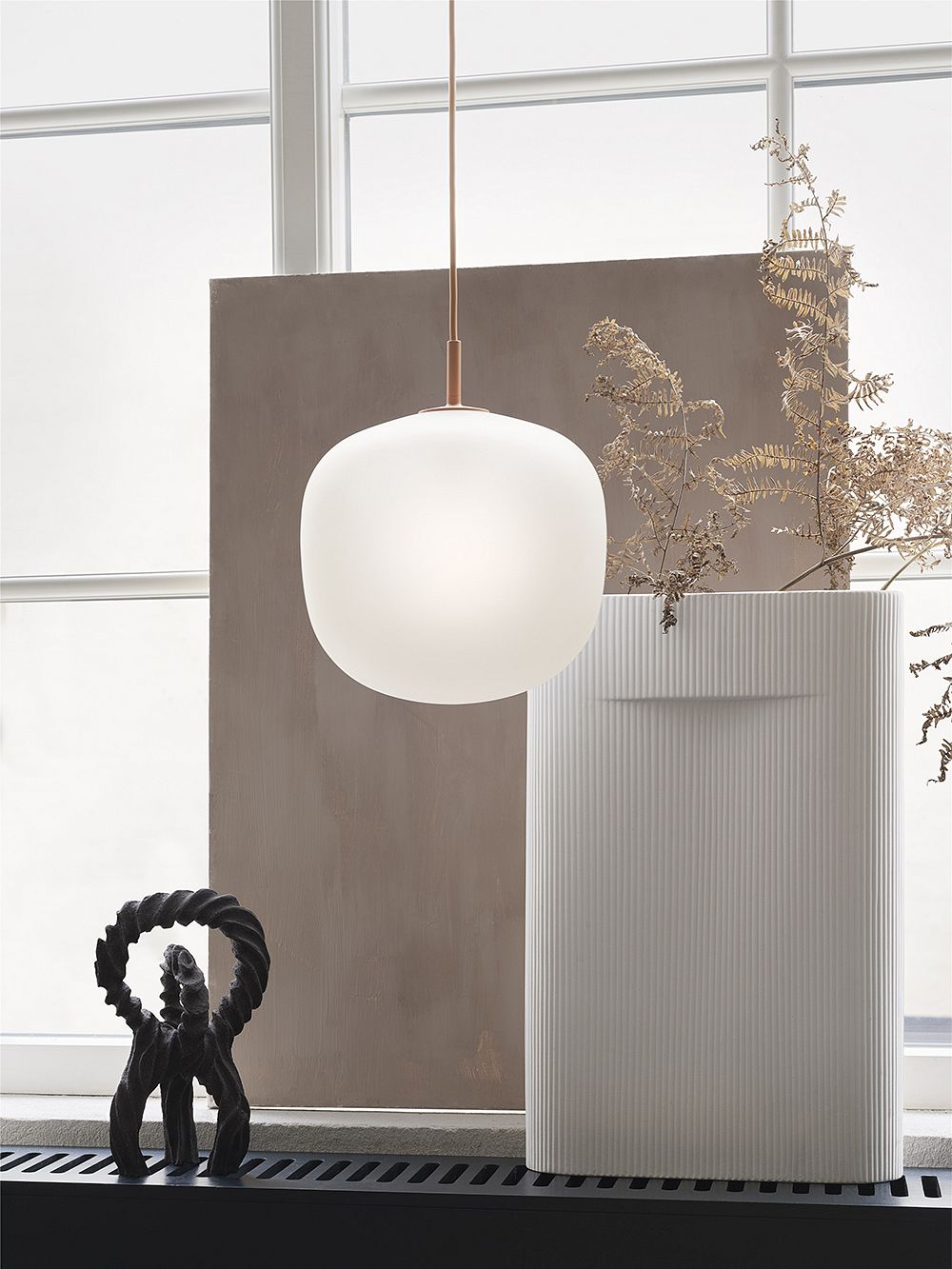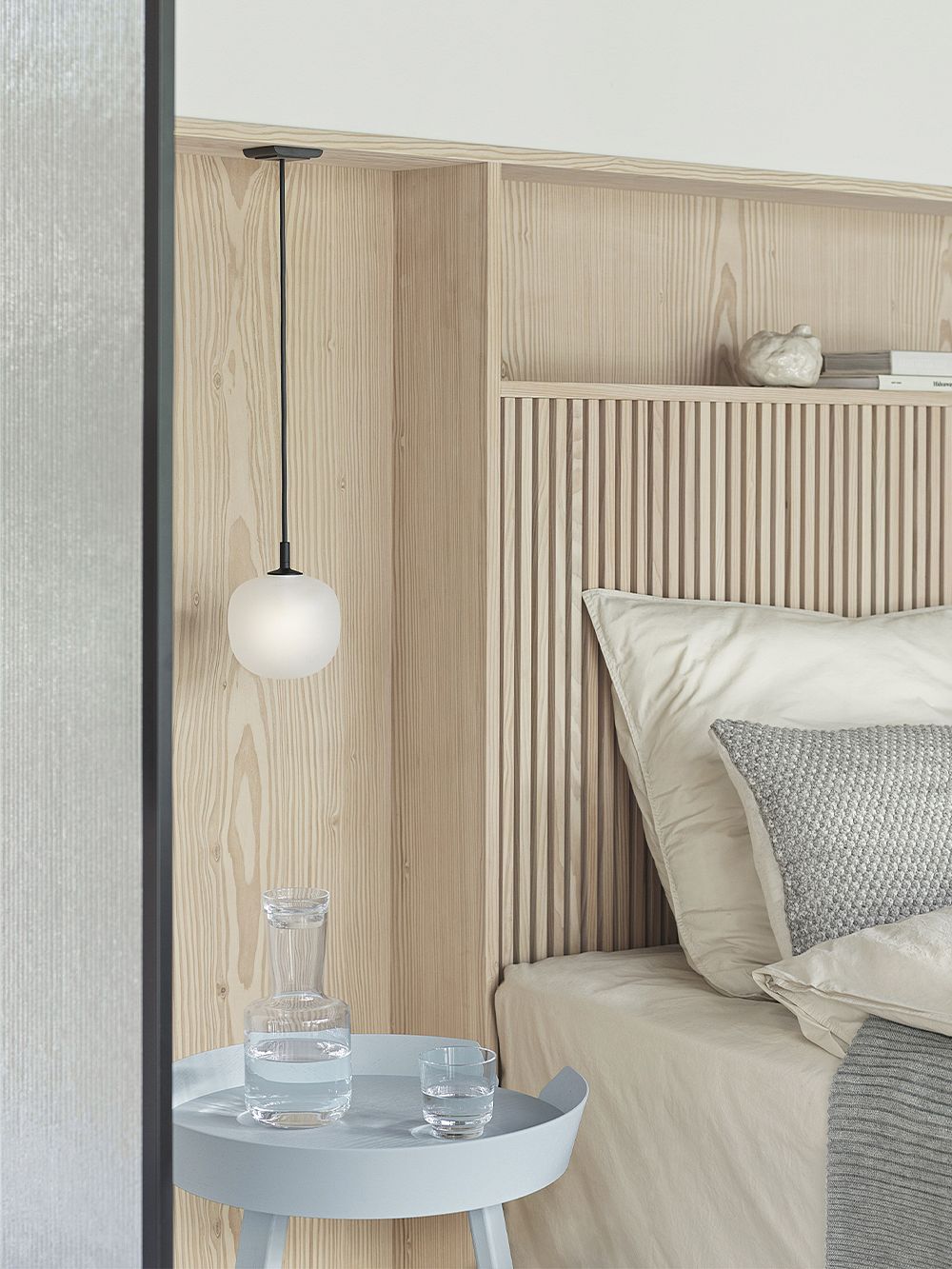 In addition to its gentle form, nature has found its way to the glass shade's surface, in tune with the pendant's name – it mimics the appearance of ice and rime, and disperses soft light to the surroundings. Found in the selection of Danish design house Muuto, the Rime pendant fuses a sandblasted glass shade with a subtle top-part, finessed with a powder-coated surface that is colour-matched with the pendant tube and cord.
The understated top-part plays an important role, as it allows the mouth-blown glass shade to take center stage. While the modern Rime lamp is a pleasure to behold as the sole luminaire atop a dining table, several shapes and color options make it easy to create a gathering of multiple pendants, perhaps in a jolly row in the hallway.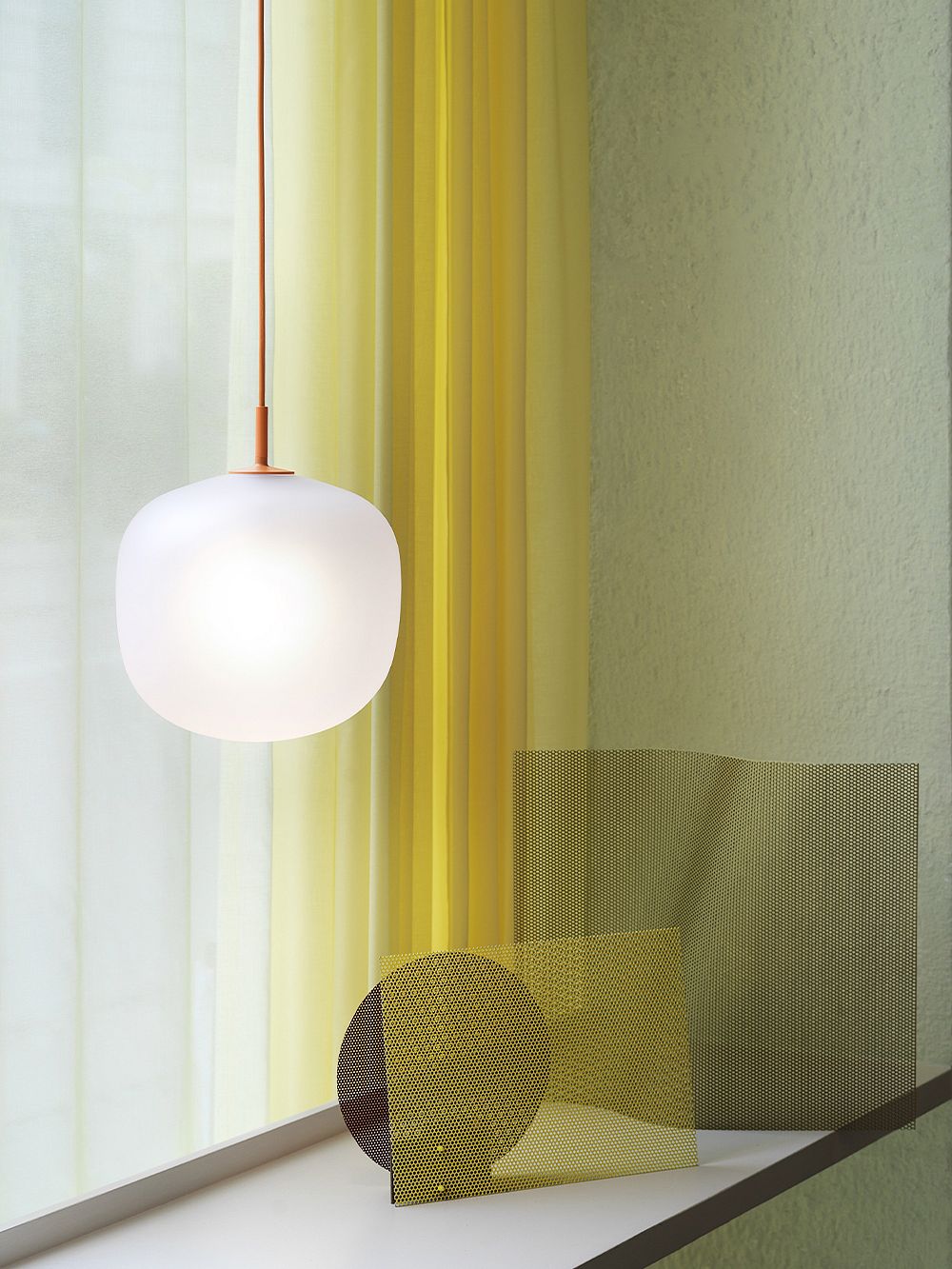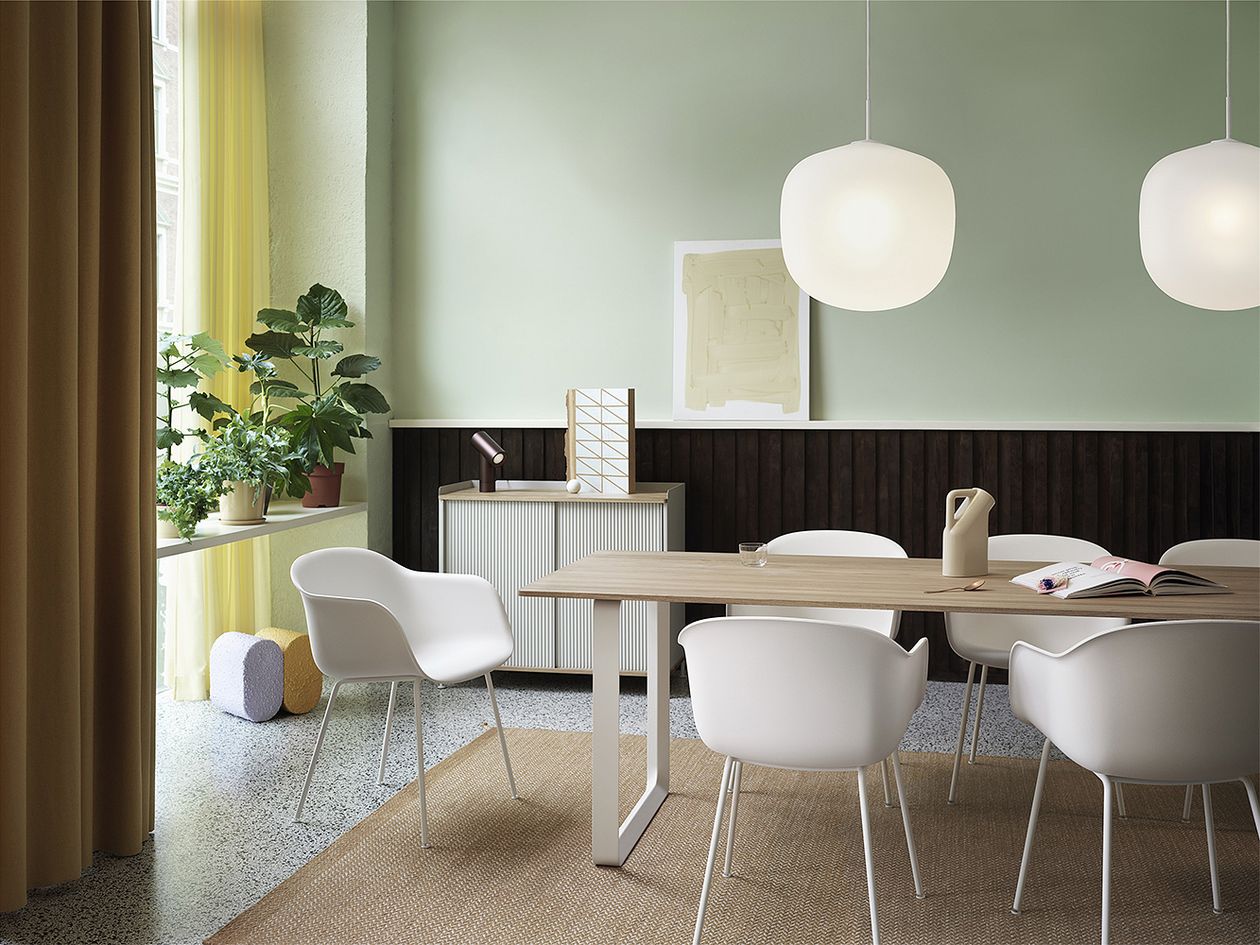 With plenty of treats for Nordic lighting design lovers, Muuto's fall campaign also includes the Leaf lamp collection by design duo Broberg & Ridderstråle. Offering a down-to-earth glow to any living space or home office area, the Leaf table and floor lamps enchant with an organic, leaf-like shape.
---
Campaign:
For a limited time, Finnish Design Shop is offering 20% off Muuto's Rime pendants as well as Leaf table and floor lamps. The campaign is valid until 29 September 2021.
---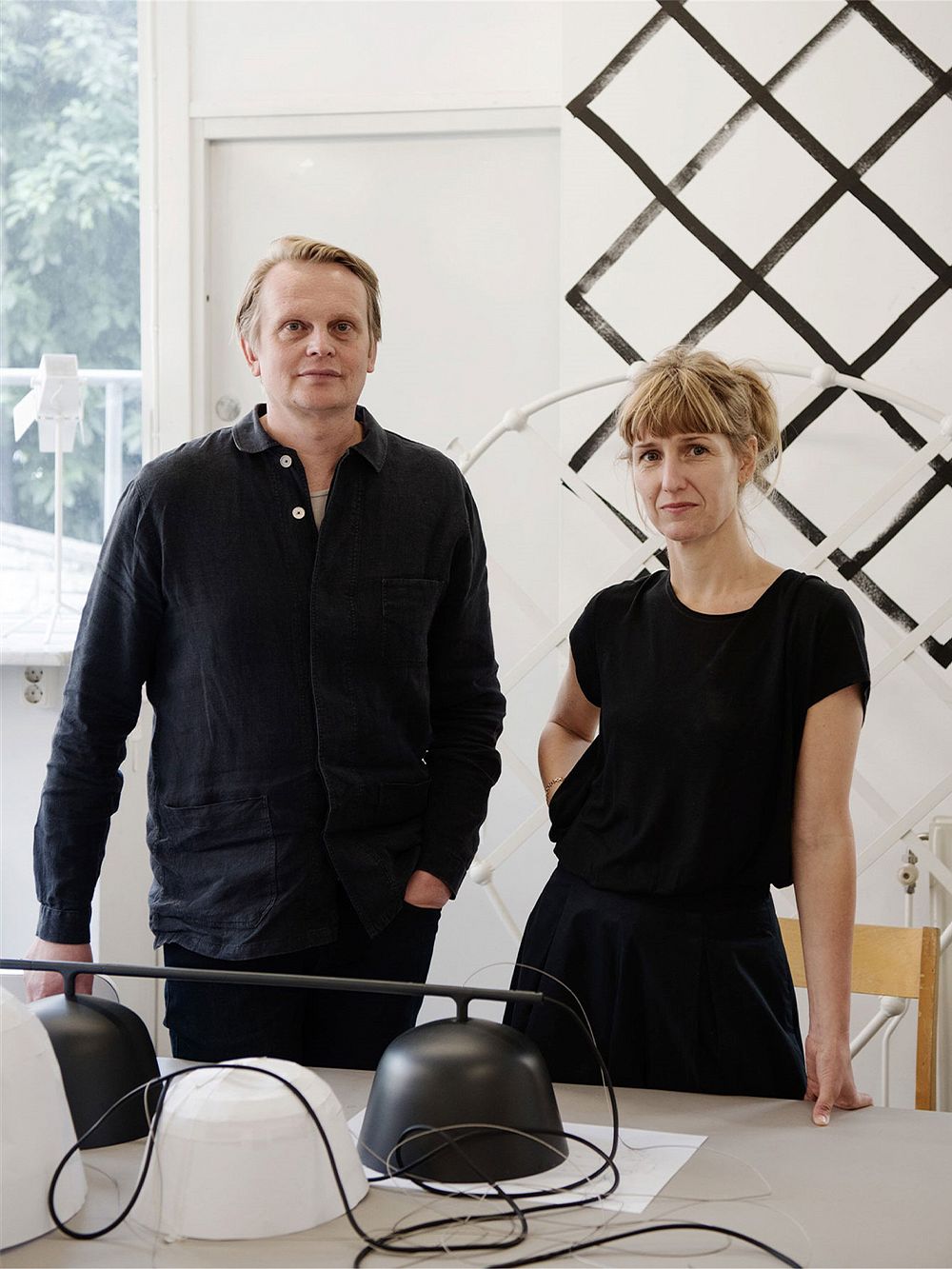 What: TAF Studio
Founded in 2002, an architecture and design studio run by Gabriella Gustafson and Mattias Ståhlbom.
The profilic duo met already in 1997, during their student days in Stockholm's Konstfack.
Works can be found in the permanent collections of the Nationalmuseum in Stockholm and the Design Museum Danmark in Copenhagen.
Received the prestigious Bruno Mathsson Award in 2017.
Designed the Ambit lighting series and versatile 70/70 table for Muuto, among others.
See also:
• All designs by TAF Studio >
• All products by Muuto >
Text: Eero Nurmi Images: Muuto