The prefabricated houses made by the Latvian company Manta North are suitable for simple living, cabin life as well as remote working. The compact, energy-efficient houses are specially designed to withstand the northern climate.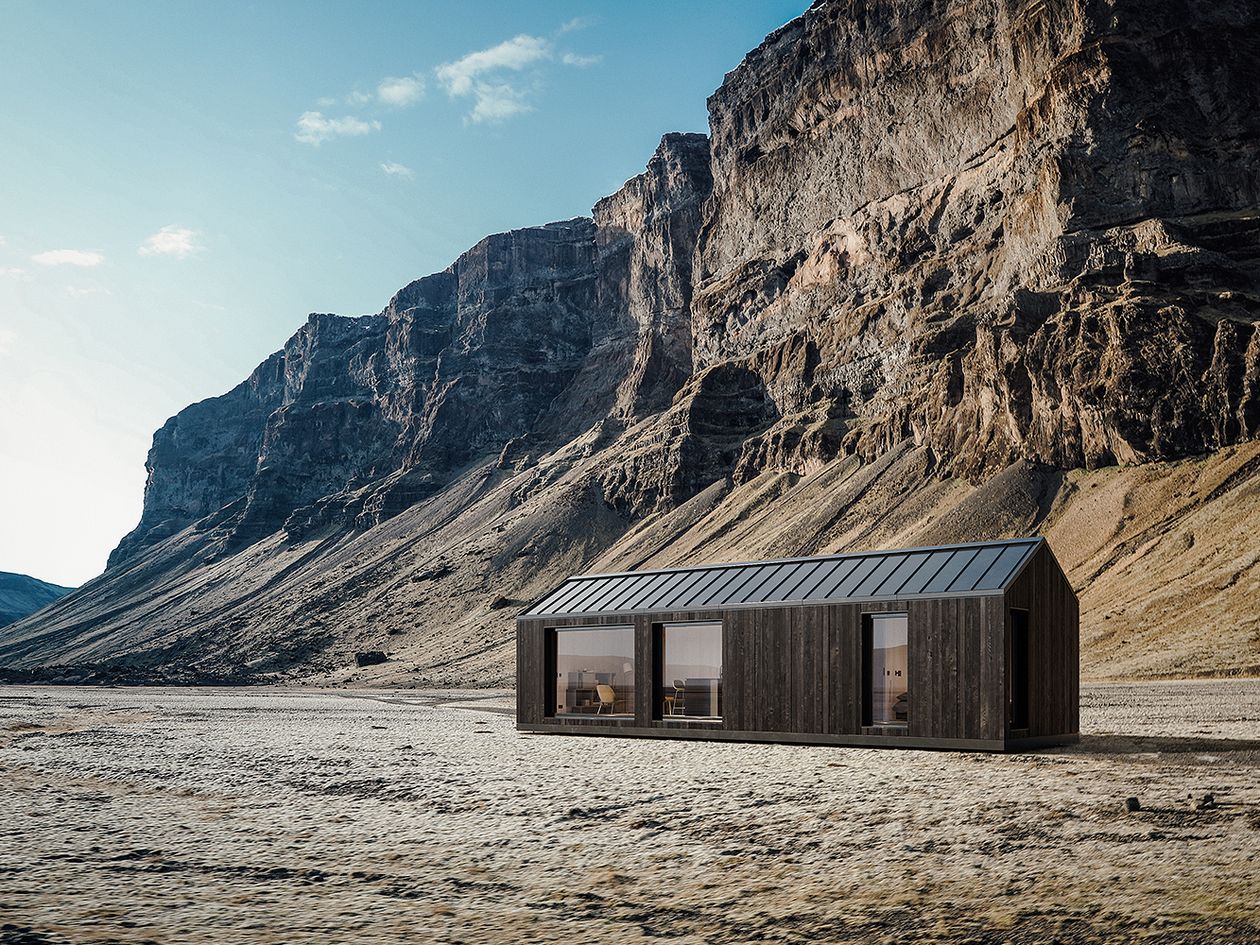 THE LATVIAN WORD manta can be translated roughly as 'the real thing'. This is exactly what is aimed for by Manta North, a Latvian company that swears by the simple life and durable materials.
"Manta North was founded in 2018 by a team of experienced timber industry professionals who wanted to develop environmentally friendly, cost-effective, sustainable products that would meet our needs for simpler living. We are inspired by Scandinavian design, Modernism and Minimalism, and our biggest inspiration of all time is nature," says Linda Klētniece, Head of Marketing at Manta North.
"We are inspired by Scandinavian design, Modernism and Minimalism, and our biggest inspiration of all time is nature."
Specially designed for a demanding climate, the houses are built from start to finish at Manta North's factory in Latvia and are delivered to the customer completely ready to move in, including the kitchen and bathroom. So far, the company has delivered prefab homes all the way to Iceland, Denmark and Netherlands, and the first order to Finland is currently in production.
"Our concept is based on the idea of a well-designed, functional, modern prefabricated house. We create modular houses that are energy-efficient, environment-friendly and equipped with intelligent technologies," Klētniece summarizes.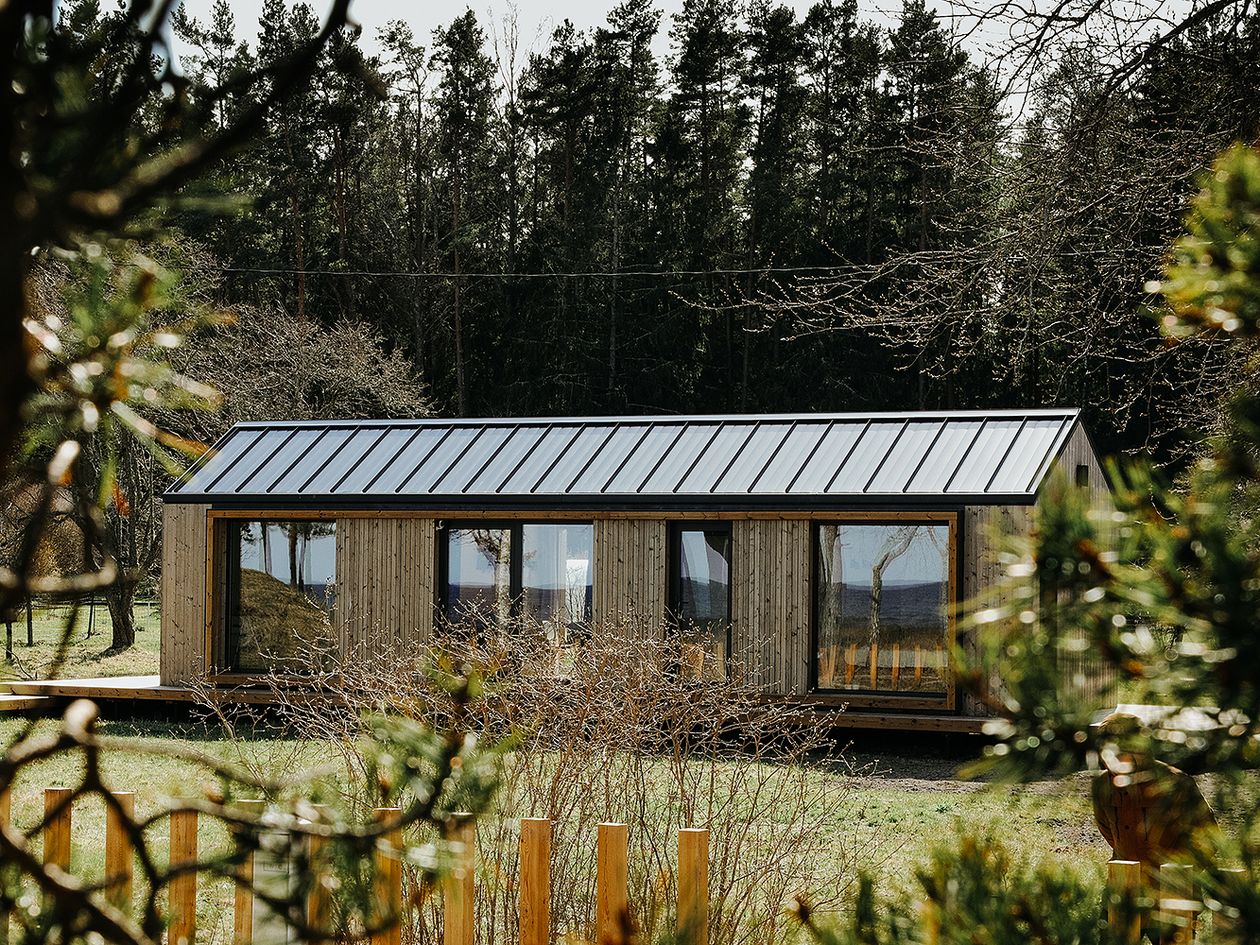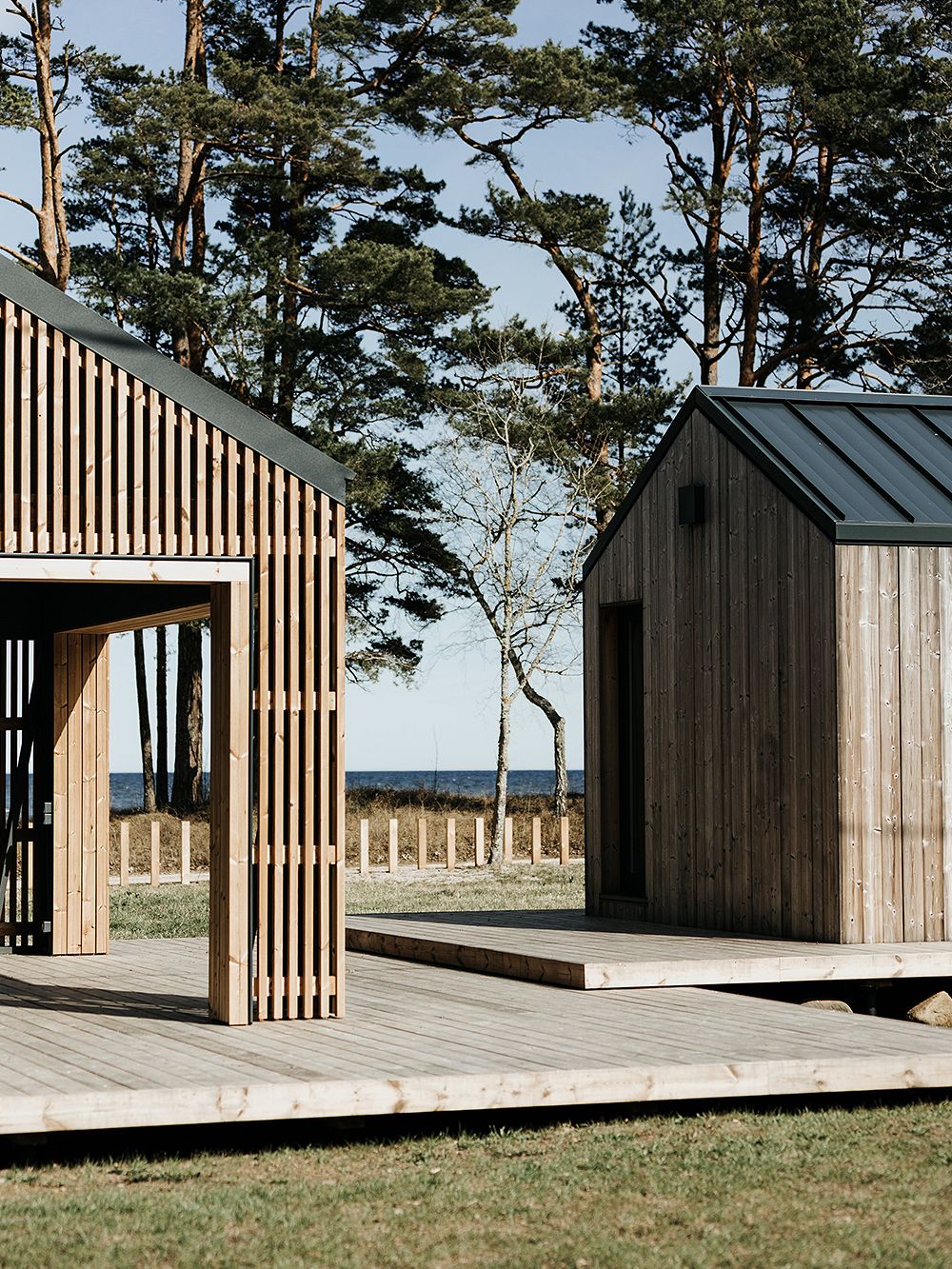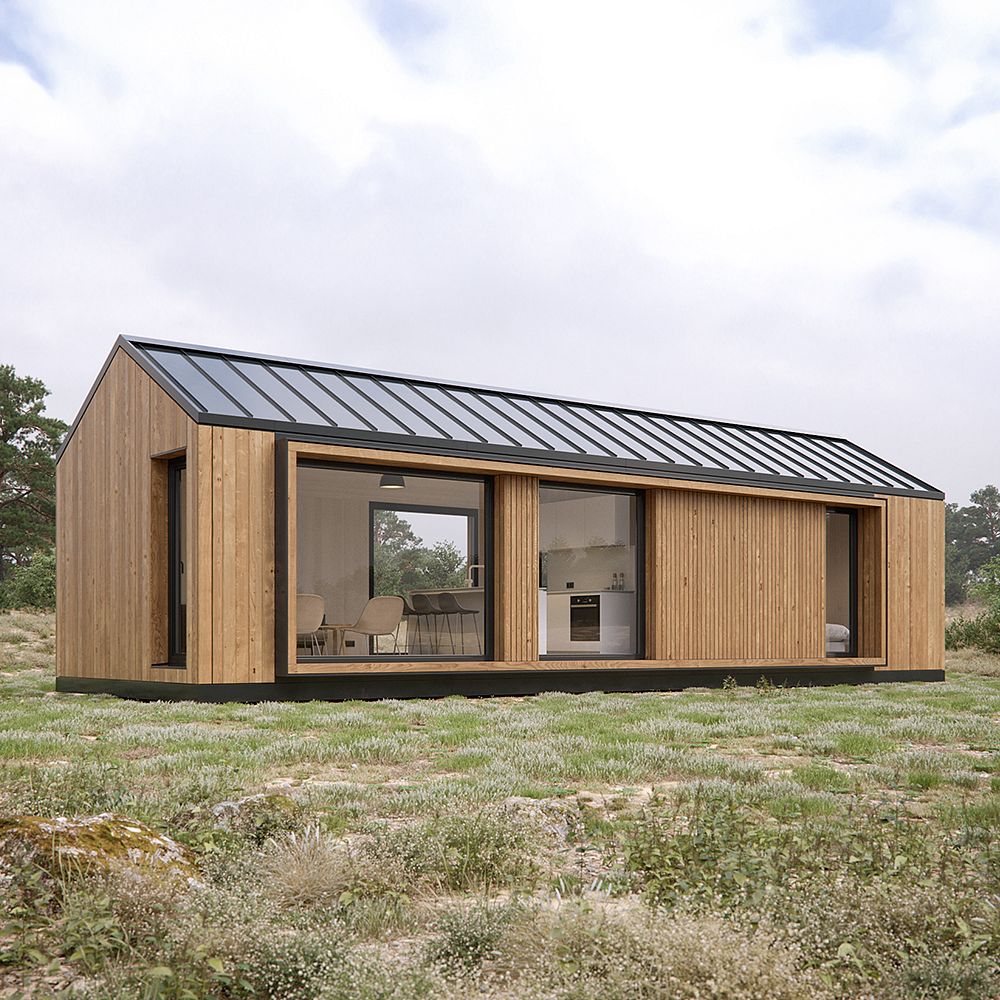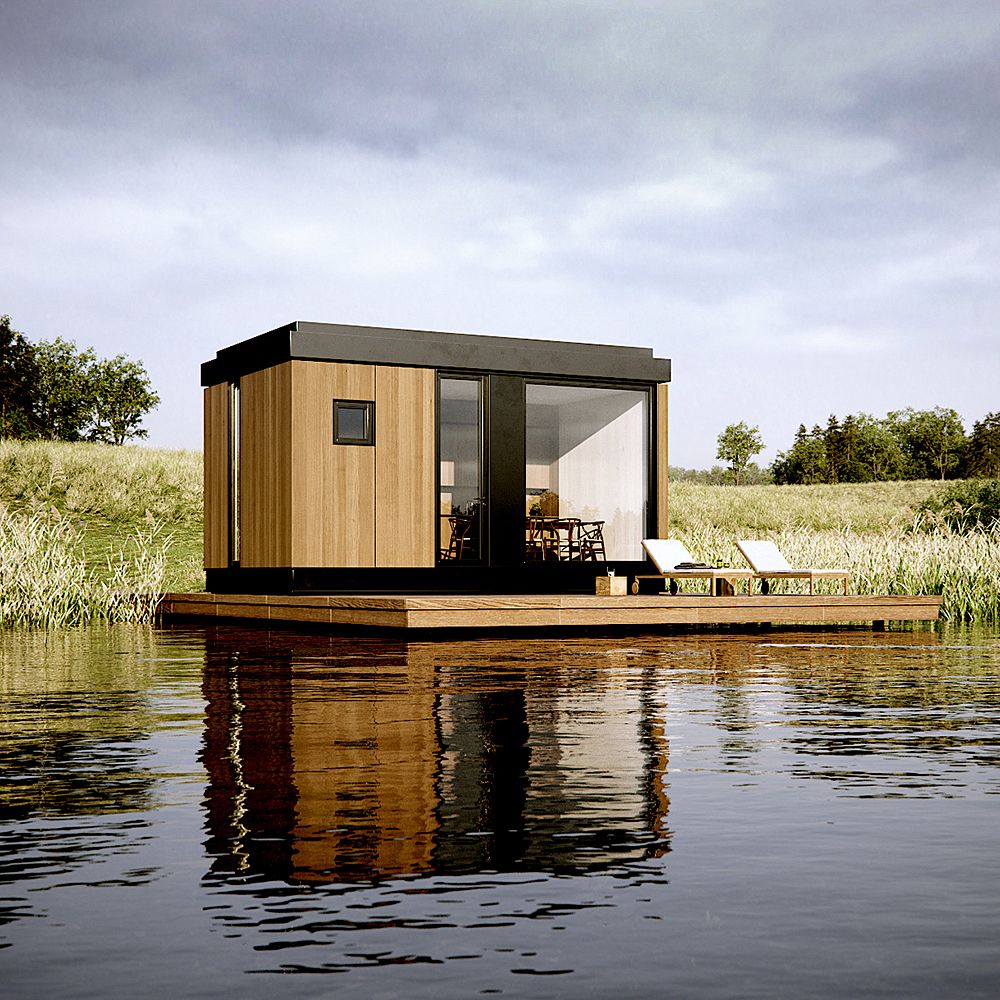 Sustainability first
Manta North's range currently consists of three basic models: the compact 25 m2 Weekend cabin, the flat-roofed Ray, and the gable-roofed Slope, both with a size of 48 m2. Customers can choose the floor plan for the larger houses themselves, and thanks to the modular structure, several houses can also be joined together.
"The main material that is used in the construction of our houses is highest grade cross-laminated timber (CLT). It is sustainable and structurally strong material meeting also our concept of great design. The interior cladding is made from timber panels treated with light oil. The effect is to retain the timber aesthetic but with a light, clean and contemporary look. Facade cladding is thermally modified wood to provide extra durability and water resistance," Klētniece explains.
"Cross-laminated timber is sustainable and structurally strong main material meeting also our concept of great design."
The houses are heated by underfloor heating, and the dense, energy-efficient insulation is designed to withstand cold and changeable weather conditions. Standard fittings include wireless LED lighting, and the house can be equipped with a solar panel system if desired.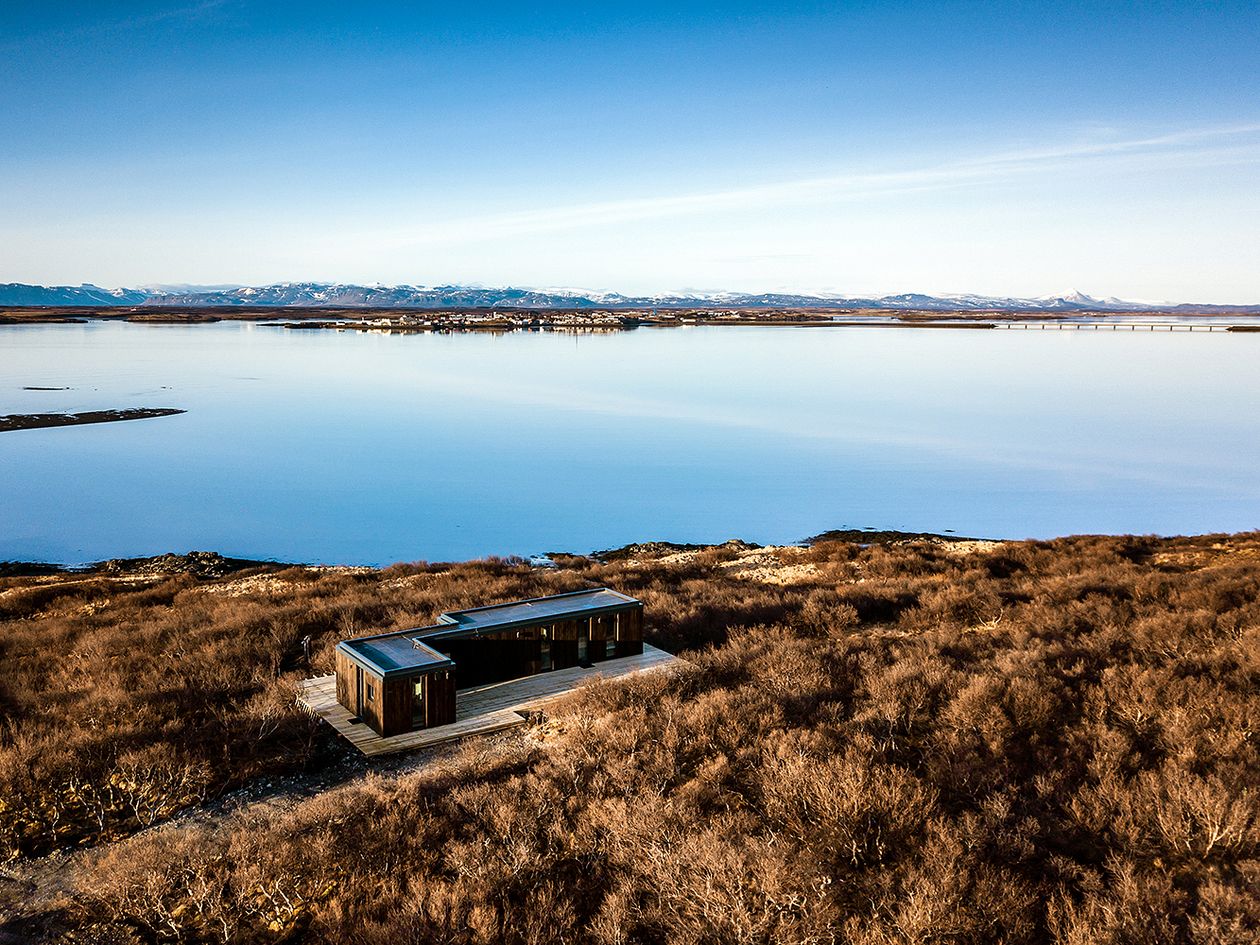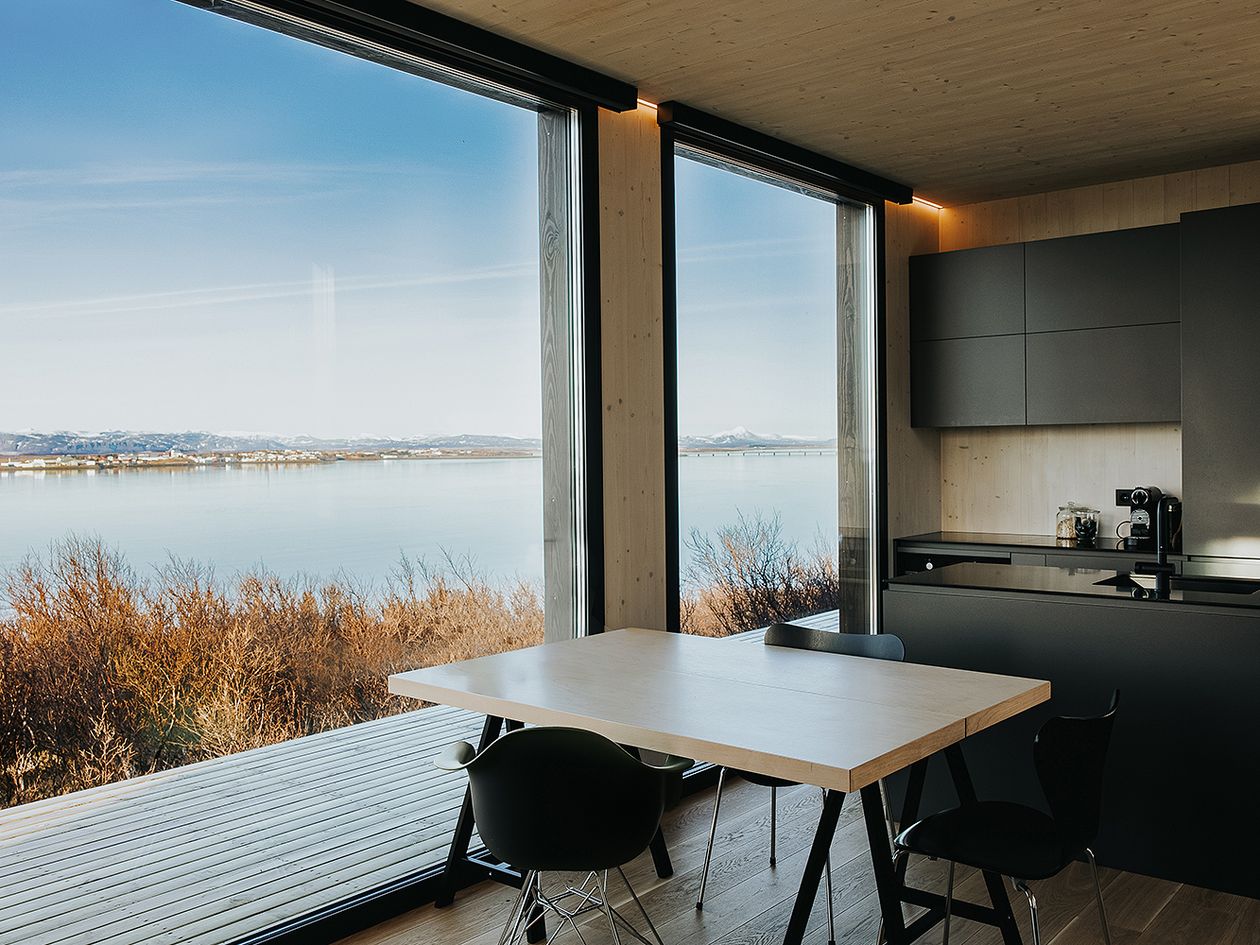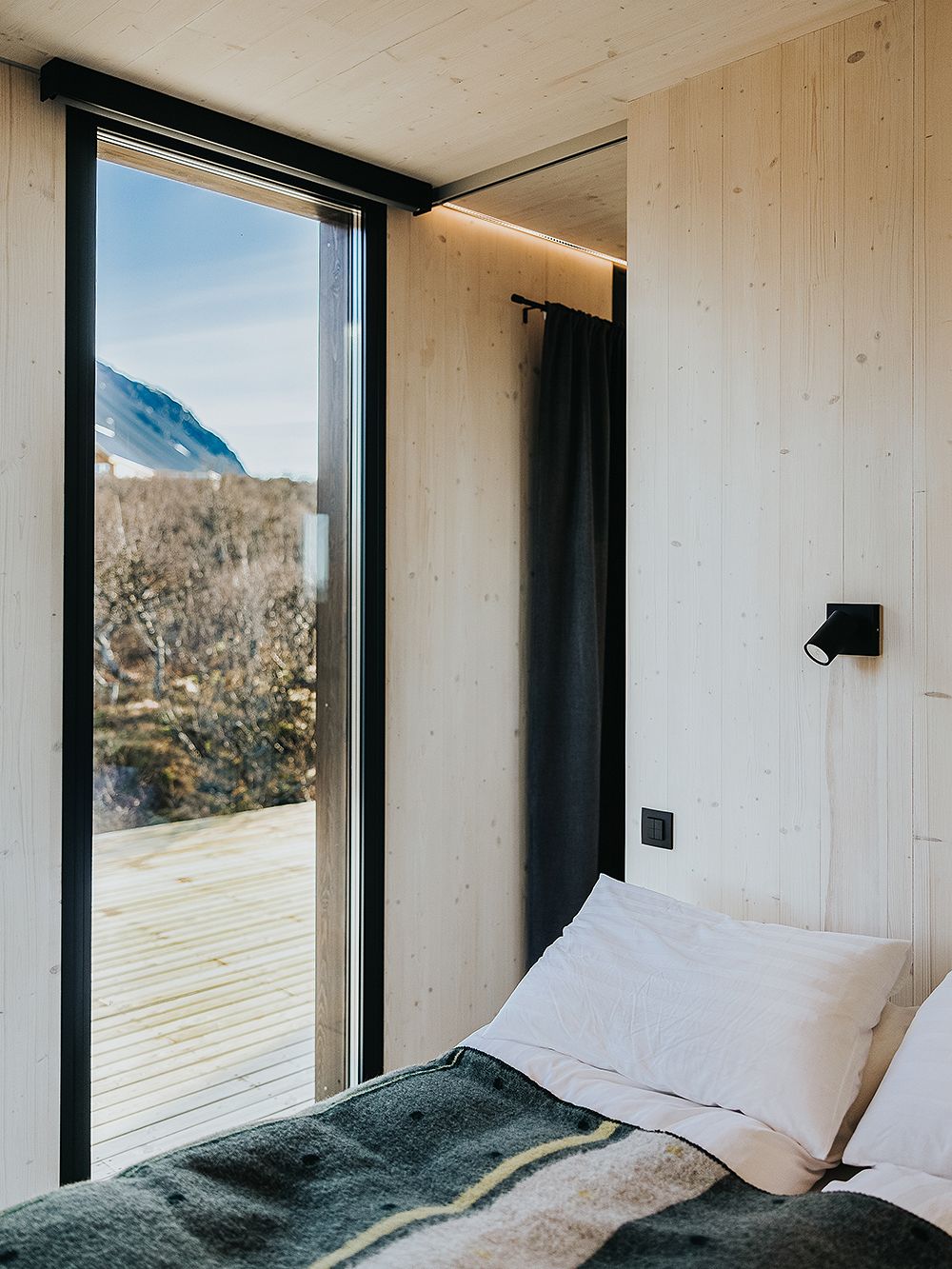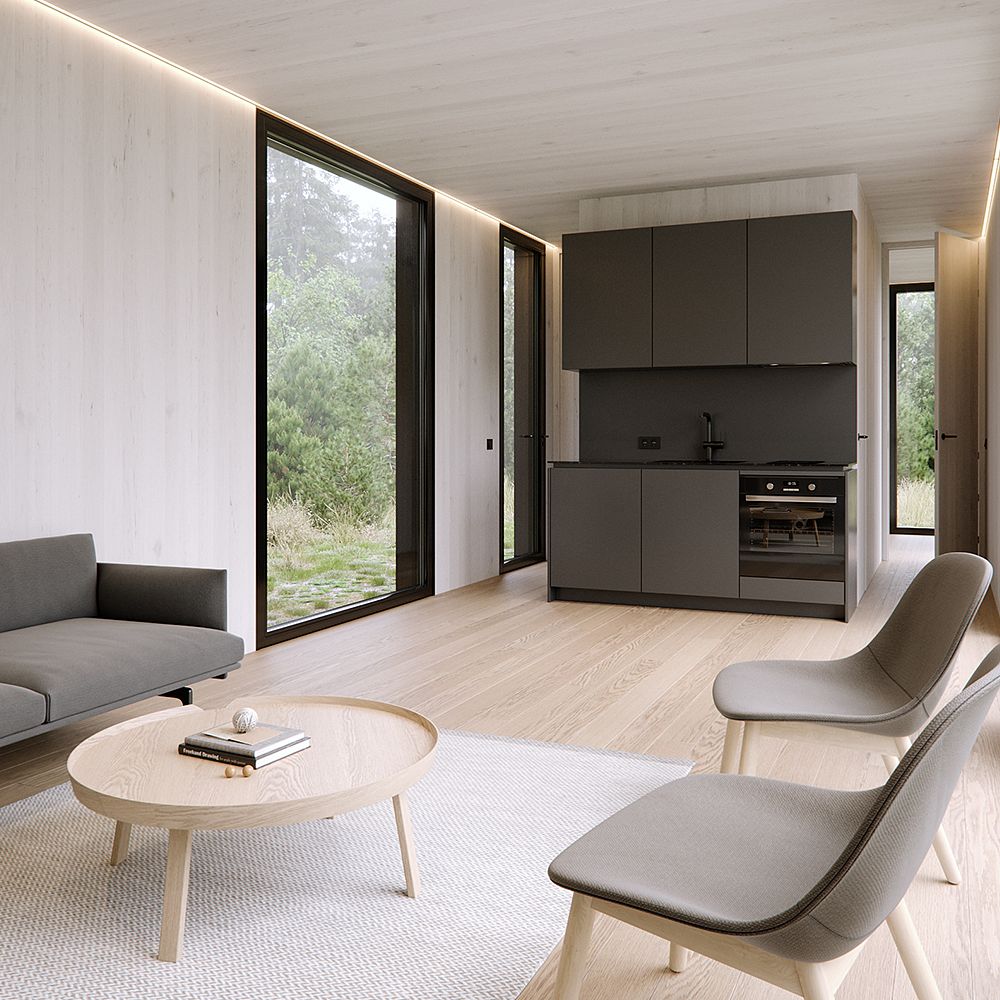 Customers can customize the house with just a few clicks online, and according to Klētniece, many have acquired a house without first having seen it in the flesh. In addition to the interior and exterior cladding, the customer can also choose the colors of the oak board parquet, cabinets and even the lamps. As optional extras, it is possible to choose, for example, a kitchen island or large sliding windows.
Manta North houses are suitable for vacation or permanent living, and they can also be used for remote working or as a guest house in the backyard. An advantage of a prefabricated and transferable home, of course, is that the entire house can be moved to a completely new location and used for a different purpose later on.
See also:
• Products for a vacation home >
Text: Nora Uotila Images: Manta North