For its new office in Copenhagen, the global digital agency Work & Co wanted to have a local feel with a true Scandinavian spirit. Aspekt Office decorated the space using Nordic furniture classics, industrial influences and the famous Danish coziness.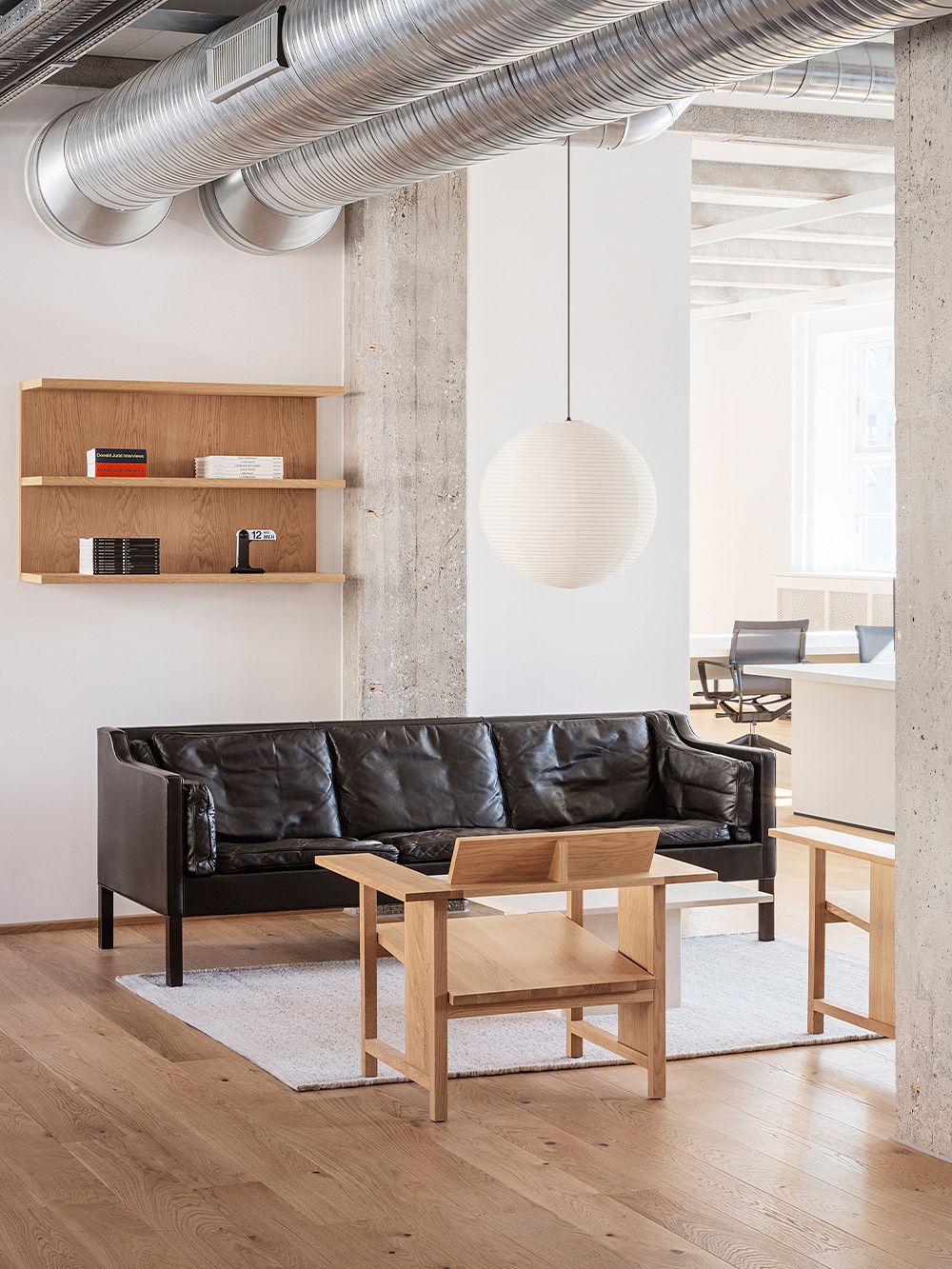 THE NEW COPENHAGEN OFFICE of the digital product agency Work & Co proves that the interior decor of a multinational technology company doesn't necessarily mean just ultra-modern aesthetics detached from place.
With a client base including large corporations such as IKEA, Apple and Google, Work & Co already has offices in Brooklyn, Portland, São Paulo, Rio de Janeiro and Belgrade. Each of the offices, however, reflects the atmosphere and culture of their own city, and each has been designed using the expertise and insights of local designers.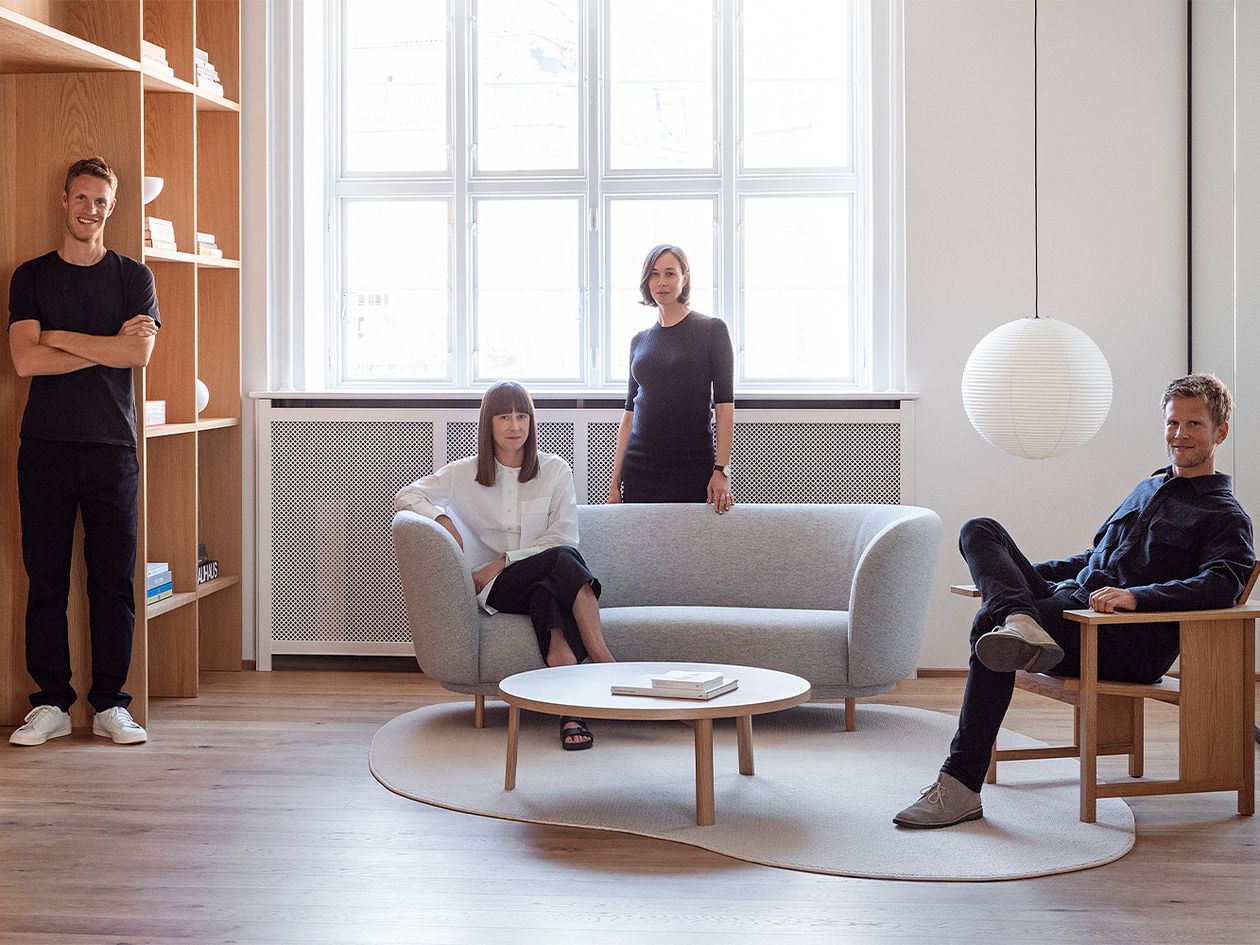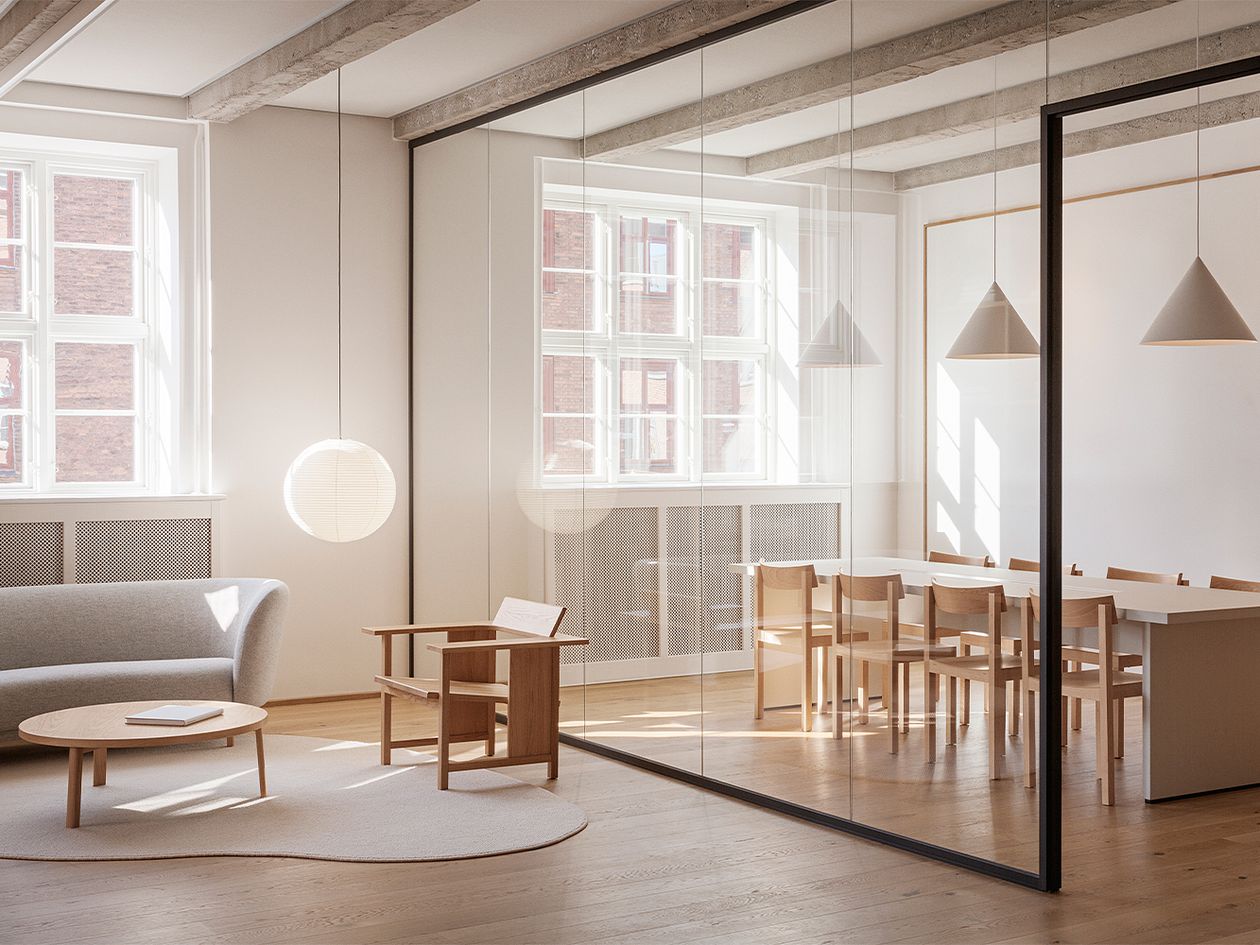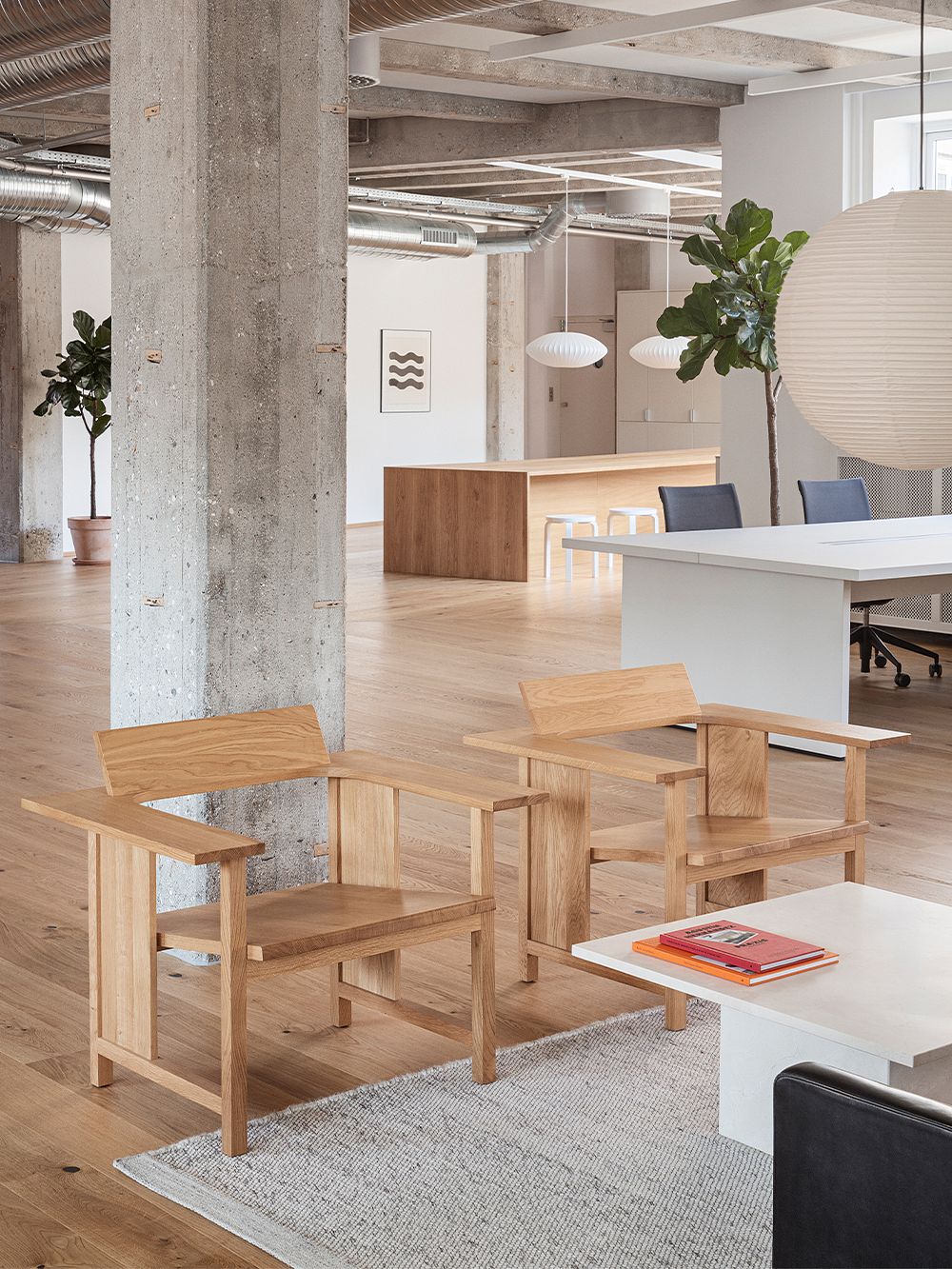 The sixth and newest office is located in central Copenhagen, in a historical house built in 1916. For the new premises, Work & Co hoped for a fresh interpretation of Scandinavian aesthetics and expressions, and that is why the Danish design agency Aspekt Office was chosen to implement the project.
"Having a space that we can look forward to coming to and be inspired by is so important to do our best work."
"Working in digital, we often take inspiration from other forms of design — architecture, identity, print. That's why having a space that we can look forward to coming to and be inspired by is so important to do our best work. Aspekt's background in both interior and industrial design also meant that we could do something very tailored to our needs and to the space. We knew Aspekt would care about the details on the pieces we use everyday just as much as we do," says Dever Thomas, a partner at Work & Co.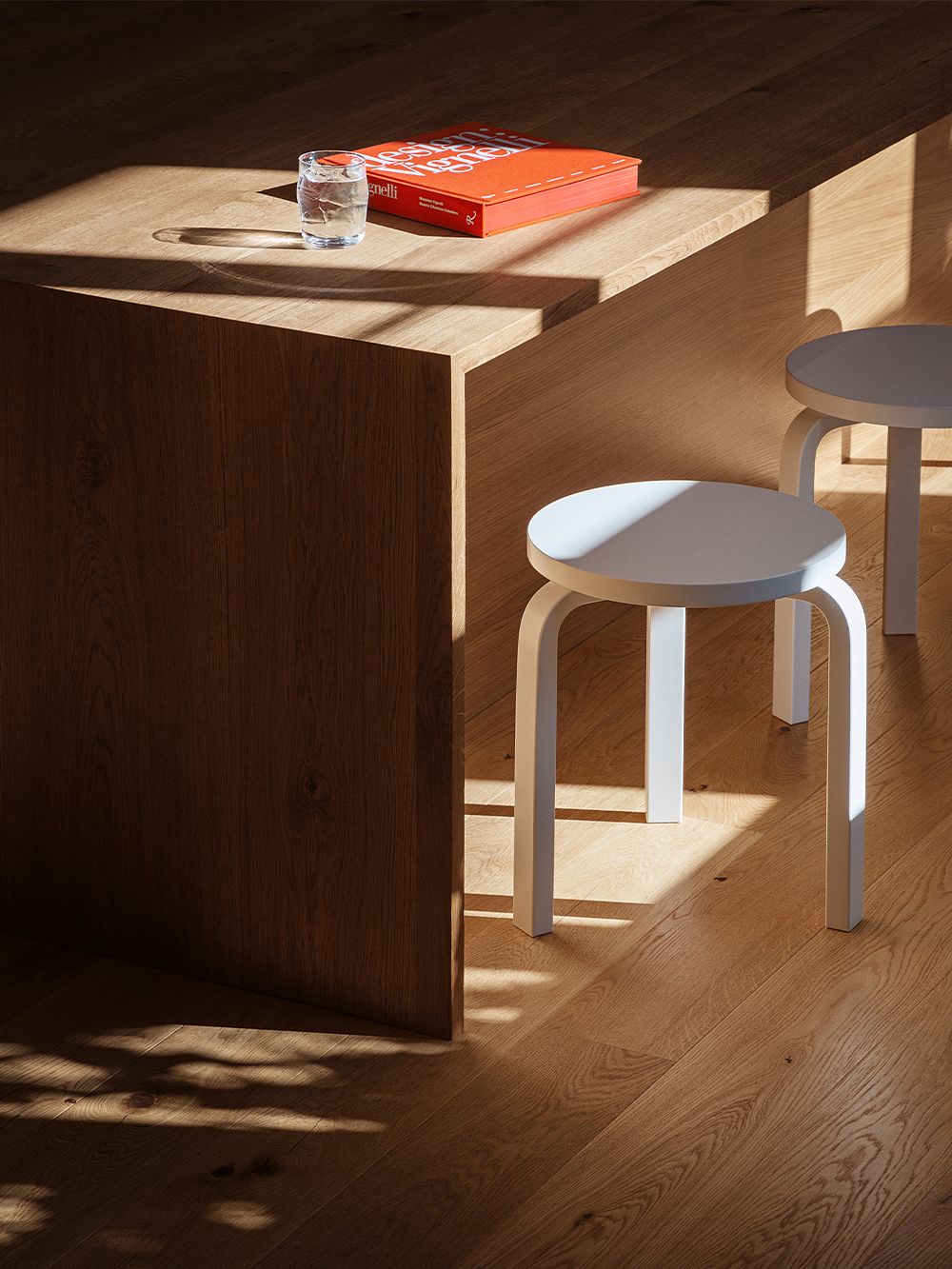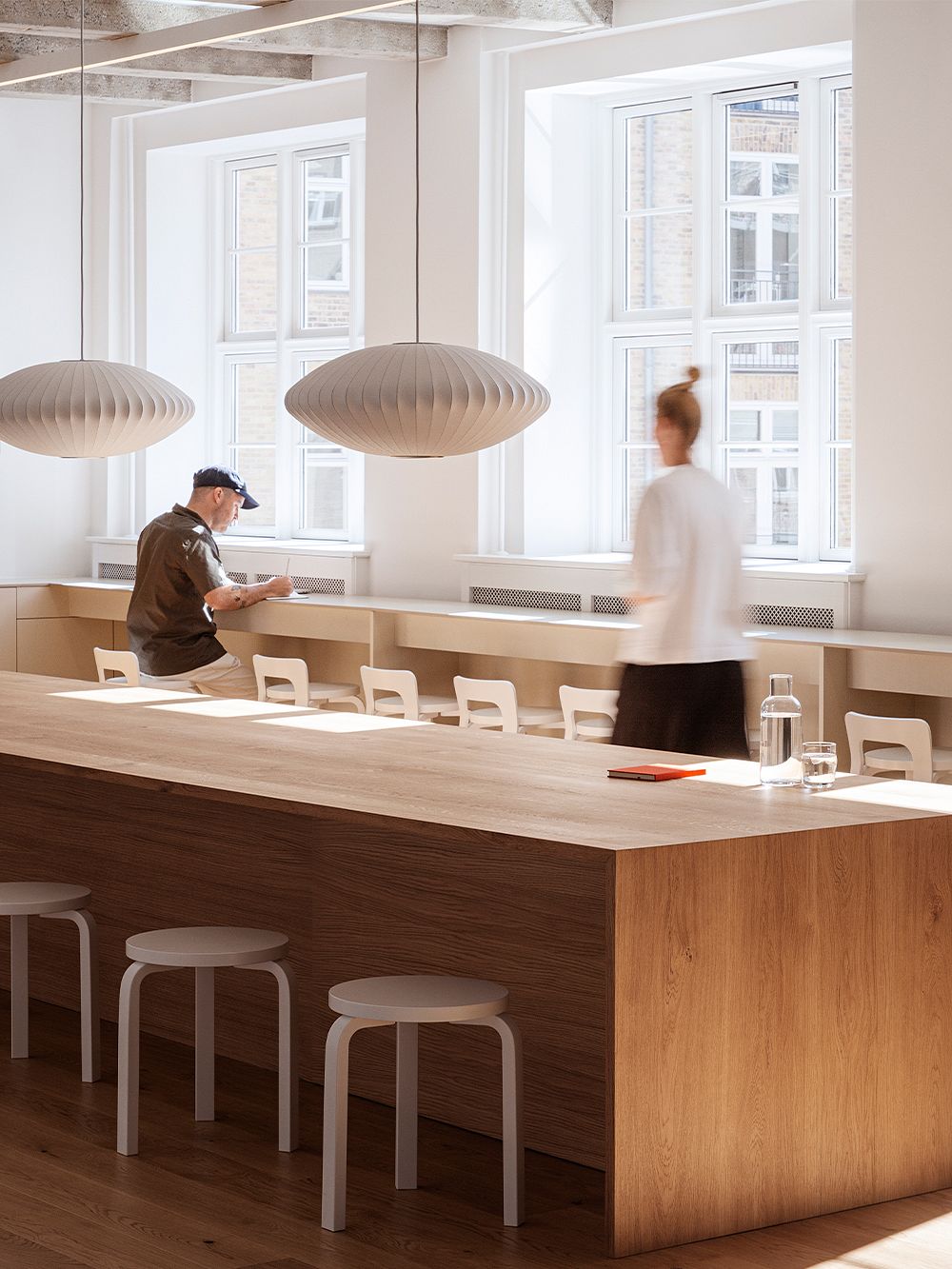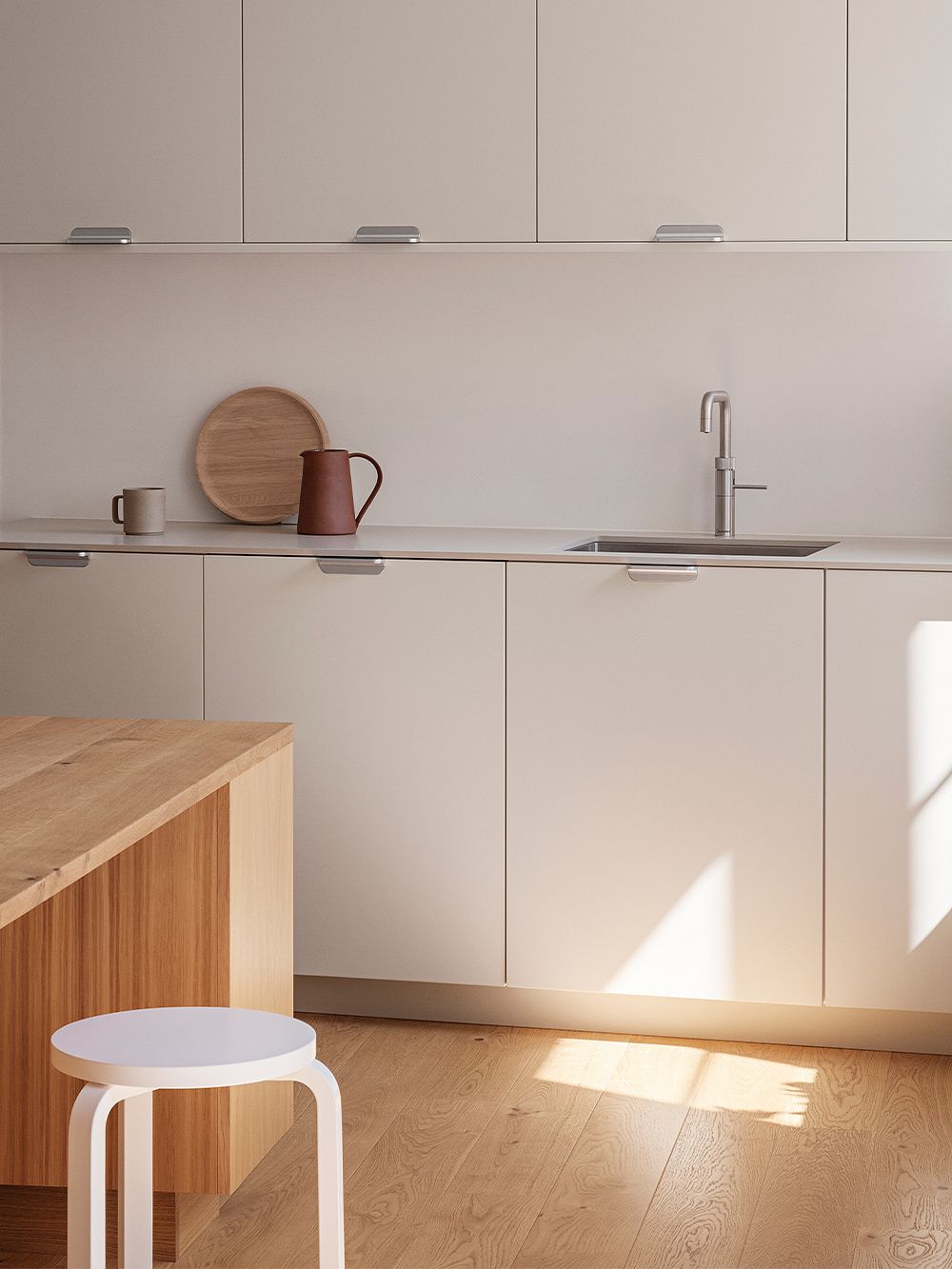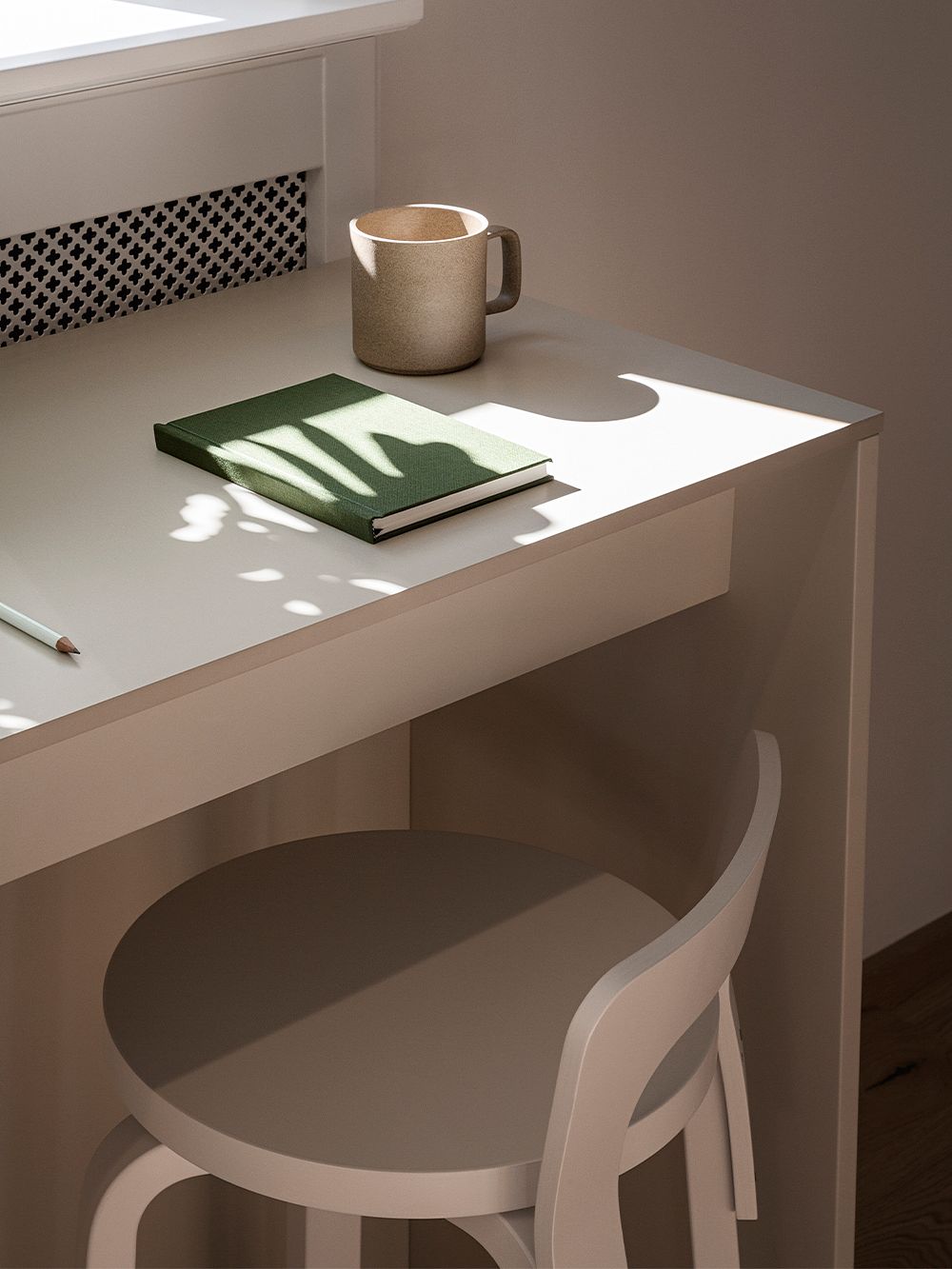 Light, softness and concrete
Founded in 2018 by Hans Toft Hornemann and Terkel Skou Steffensen, Aspekt Office has become known for its experimental and holistic approach to interior design as well as furniture and product design. In the Work & Co project, Aspekt's goal was to create a relaxed and light-filled interior with space for coziness and hygge, one of the very basic elements of Danish culture.
"We aimed to create a harmonious feel that's more like a home than a workplace."
"For Work & Co's newest office we aimed to design a highly functional space, but introduced softer elements and carefully selected individual furniture pieces to create a harmonious feel that's more like a home than a workplace, true to the Danish way of living, which celebrates warm and cozy surroundings," Hornemann and Steffensen say.
When stepping inside the office, one is greeted by warm light pouring in from the windows and a color palette consisting mainly of neutral tones and natural oak. In contrast to the soft colors, raw concrete beams and air-conditioning pipes have been left exposed, complementing the space with industrial vibes and influences of Brutalist architecture.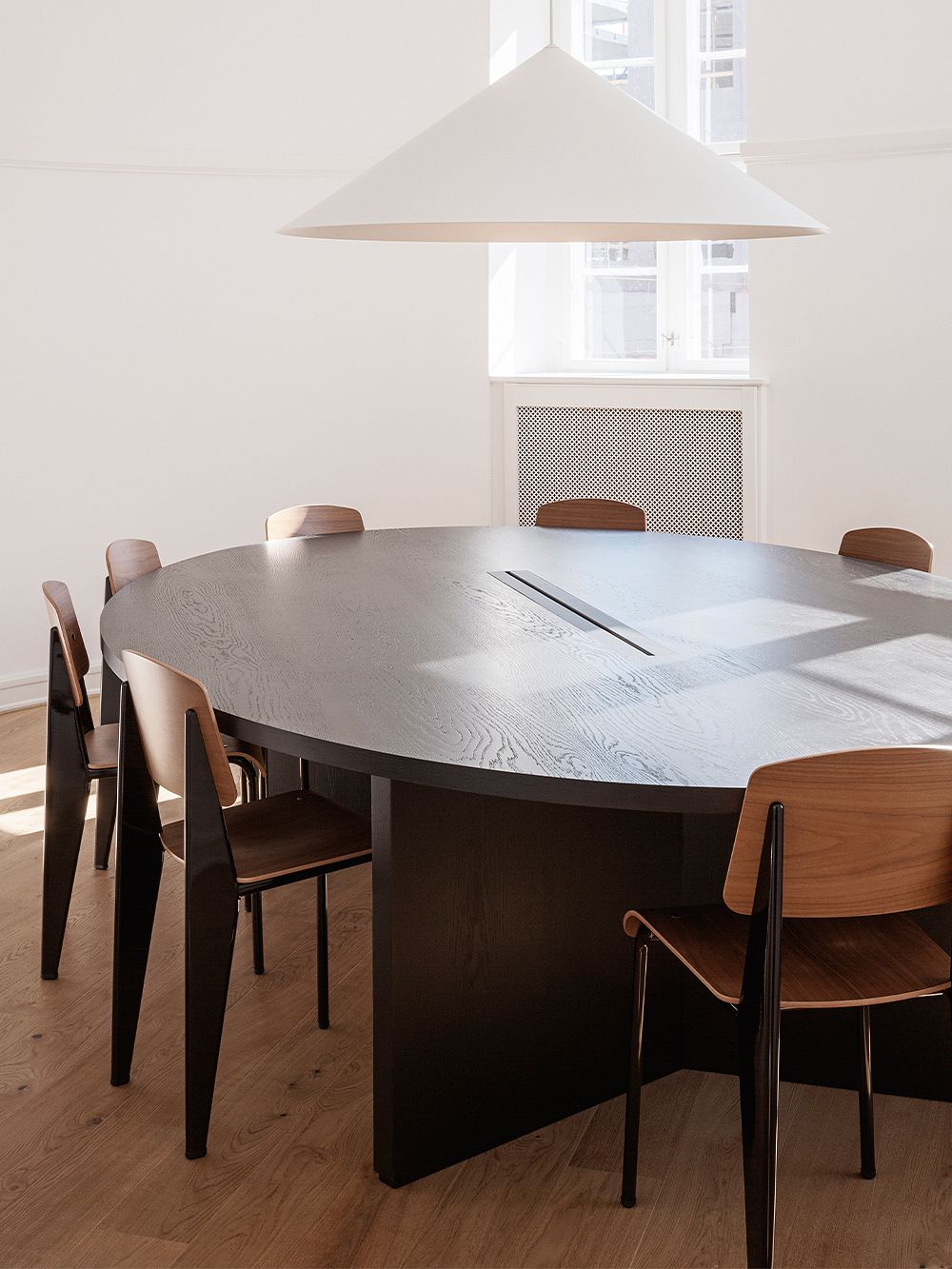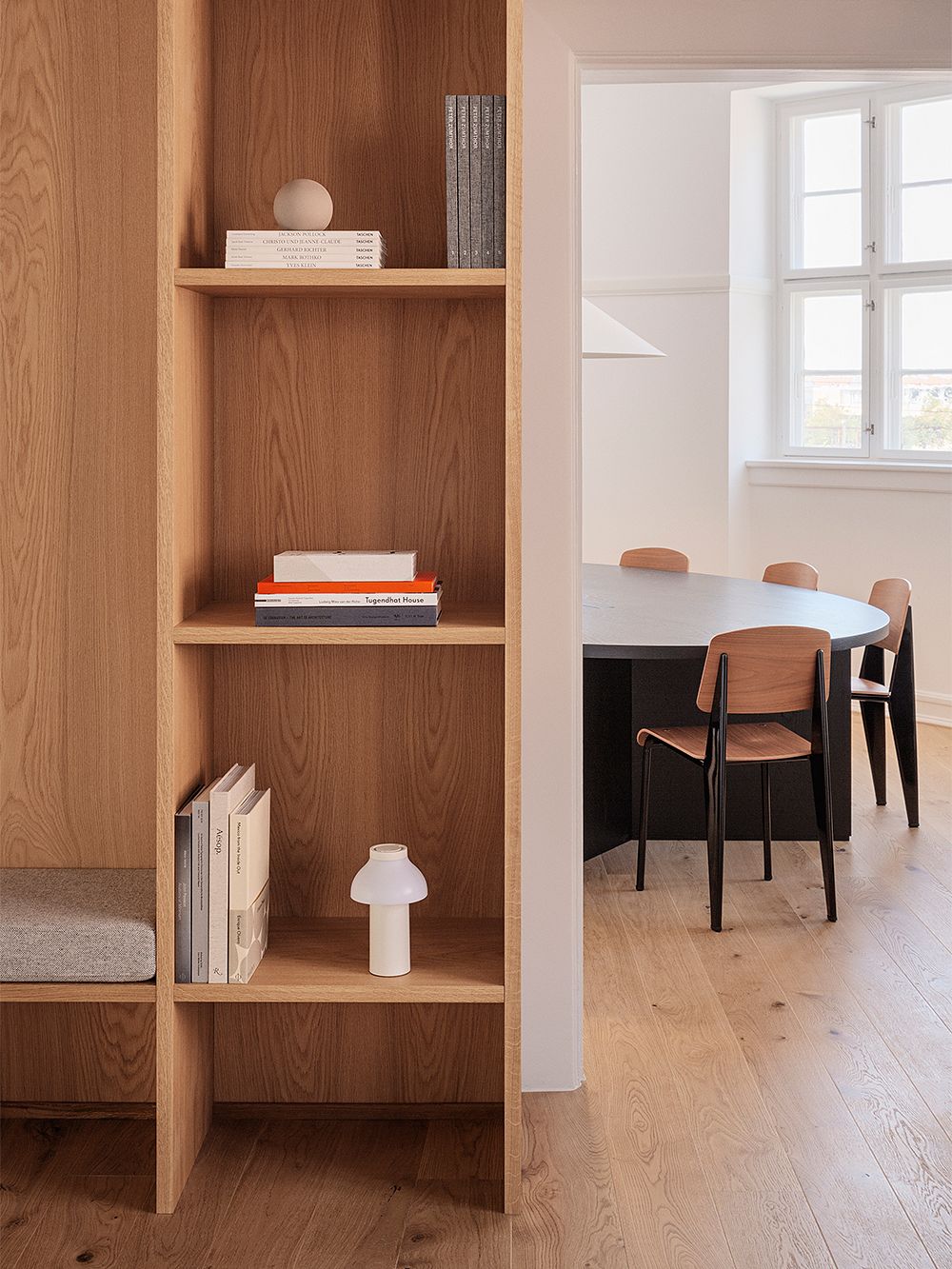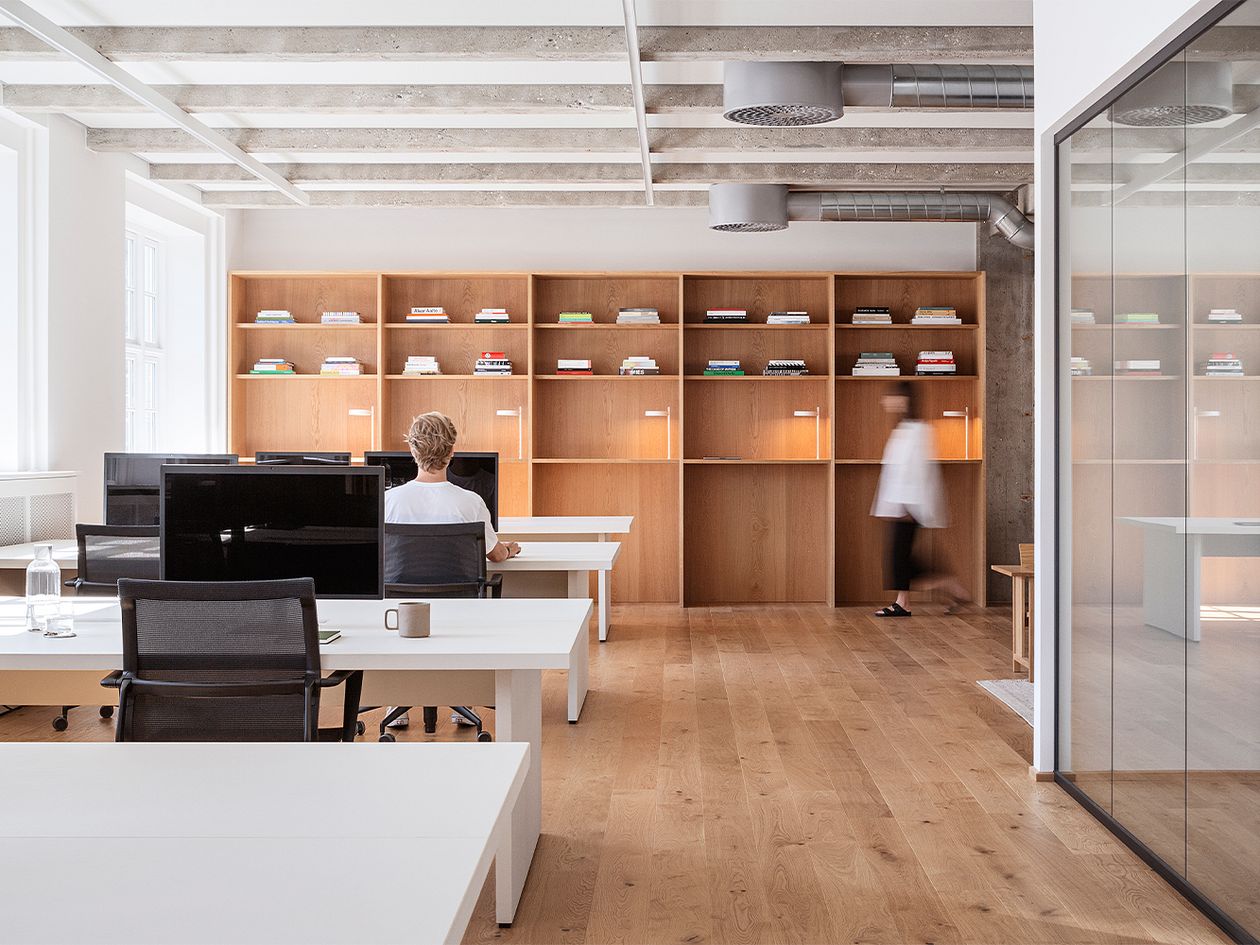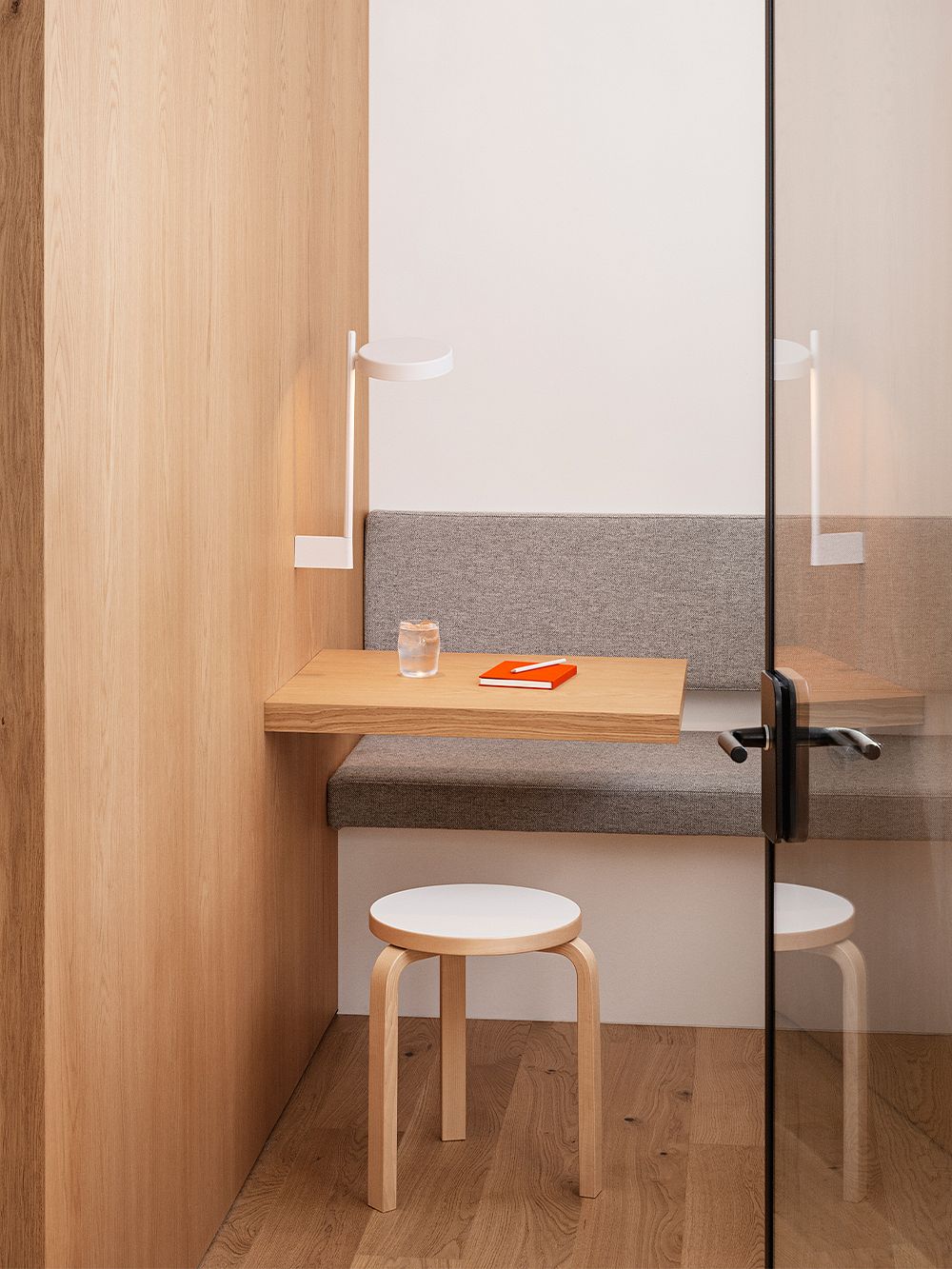 As for the furniture, Aspekt chose clear and simple pieces that add to the serene atmosphere, including classic and contemporary items from collections of Artek, Vitra, Mattiazzi, Fredericia and Nikari. The soundproof phone booth, six-meter-long kitchen table, wall-to-wall bookcases and all fixed inventory were designed by Aspekt Office and manufactured by Million CPH.
The premises also include an oval-shaped meeting room, an own library and a spacious kitchen perfectly suited for larger gatherings and soirées. The transparent interior walls increase the feeling of spaciousness and sense of community, but also allow retreating to peace and quiet when needed.
See also:
• Products for the home office >
Text: Nora Uotila Images: Rasmus Dengsø