It's time to click and catch the last-minute holiday gifts to the cart! Whether you want to surprise a homebody, a friend who enjoys good food, or a family member who is interested in design, you will find something for everyone among these ideas. Avoid the holiday rush and order the most desired gifts from Finnish Design Shop to your front door!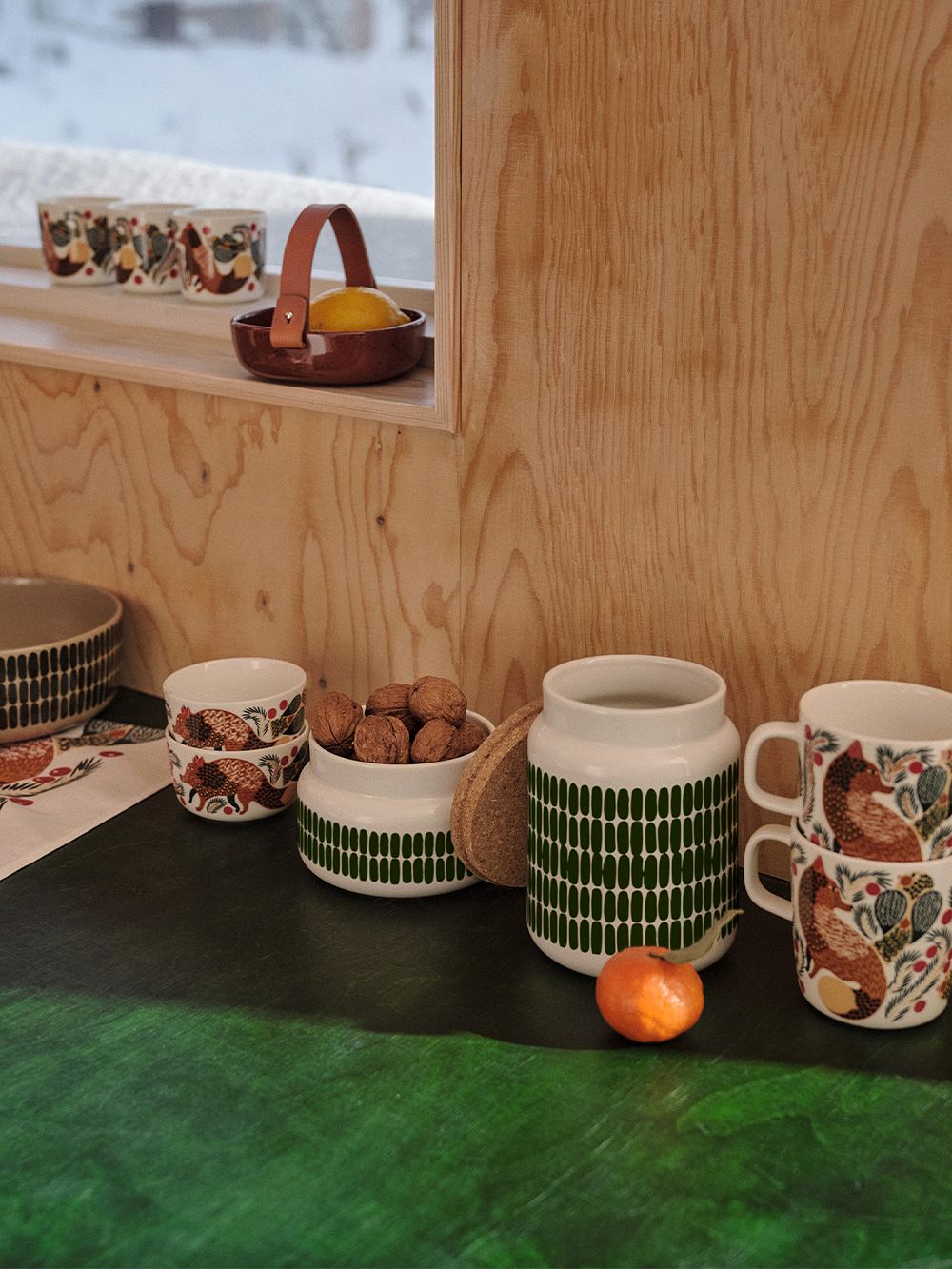 Friends from the forest
Marimekko's Oiva dishes charm with their interesting patterns and are eye-catching elements in the table setting of many homes. In the shade of beige, green, and reddish-brown, the Ketunmarja mug features Aino-Maija Metsola's enchanting animal pattern, where the foxes have snuck into the garden at night and are hiding under the trees. Delight a friend with the playful animal coffee mugs or complete the Oiva series with missing pieces.
• Marimekko's Oiva Ketunmarja mug >
• All Marimekko dishware >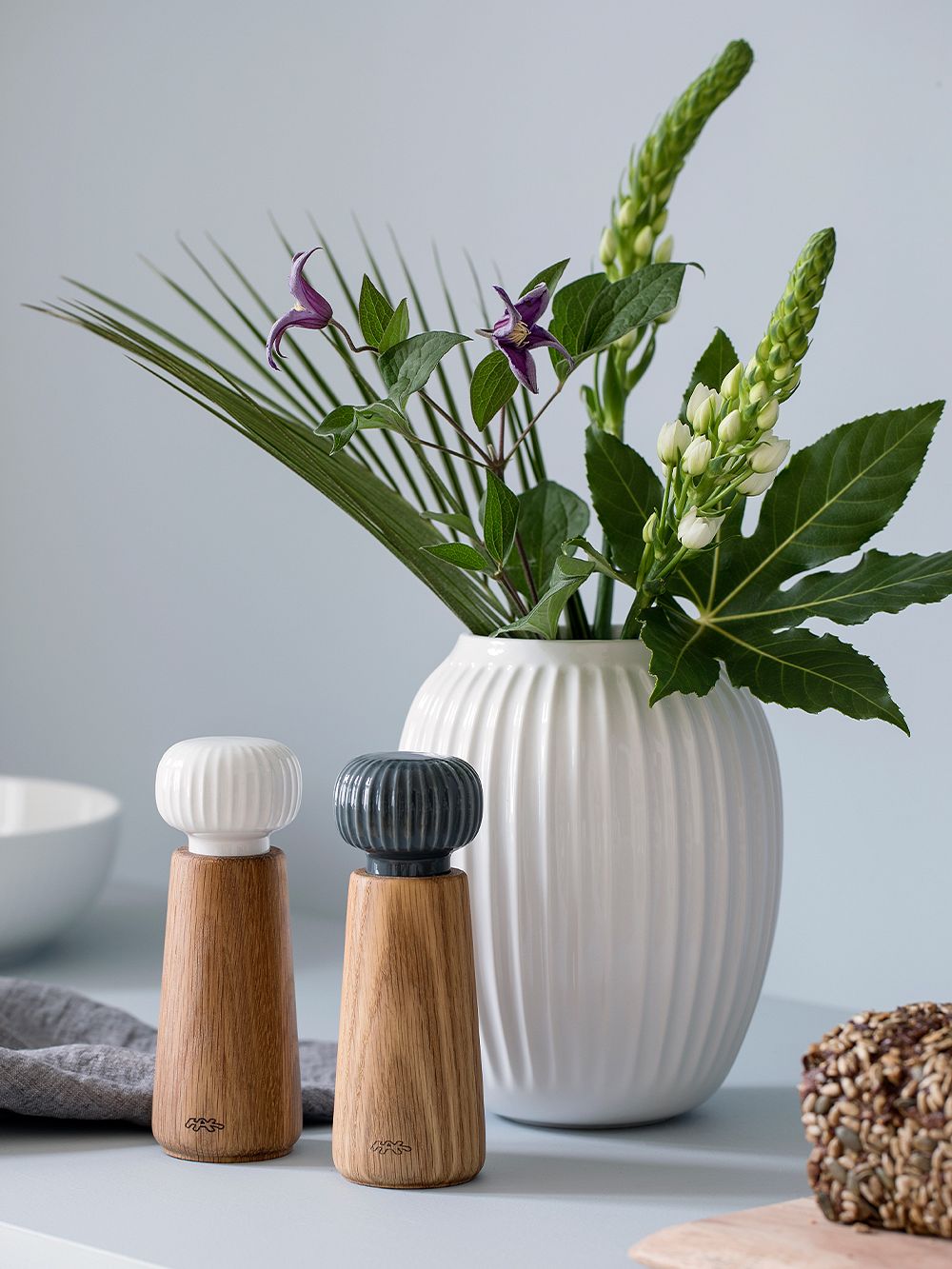 For the love of food
Kähler's Hammershøi grinders are a great holiday gift for your parents or a friend who loves to cook. Those who appreciate practicality and beauty in the kitchen will surely be delighted to have a touch of Scandinavian design on their dining table. Designed by Hans-Christian Bauer, the grinders are adorned with simple, vertical furrows.
• Kähler's Hammershøi grinder >
• All kitchen utensils >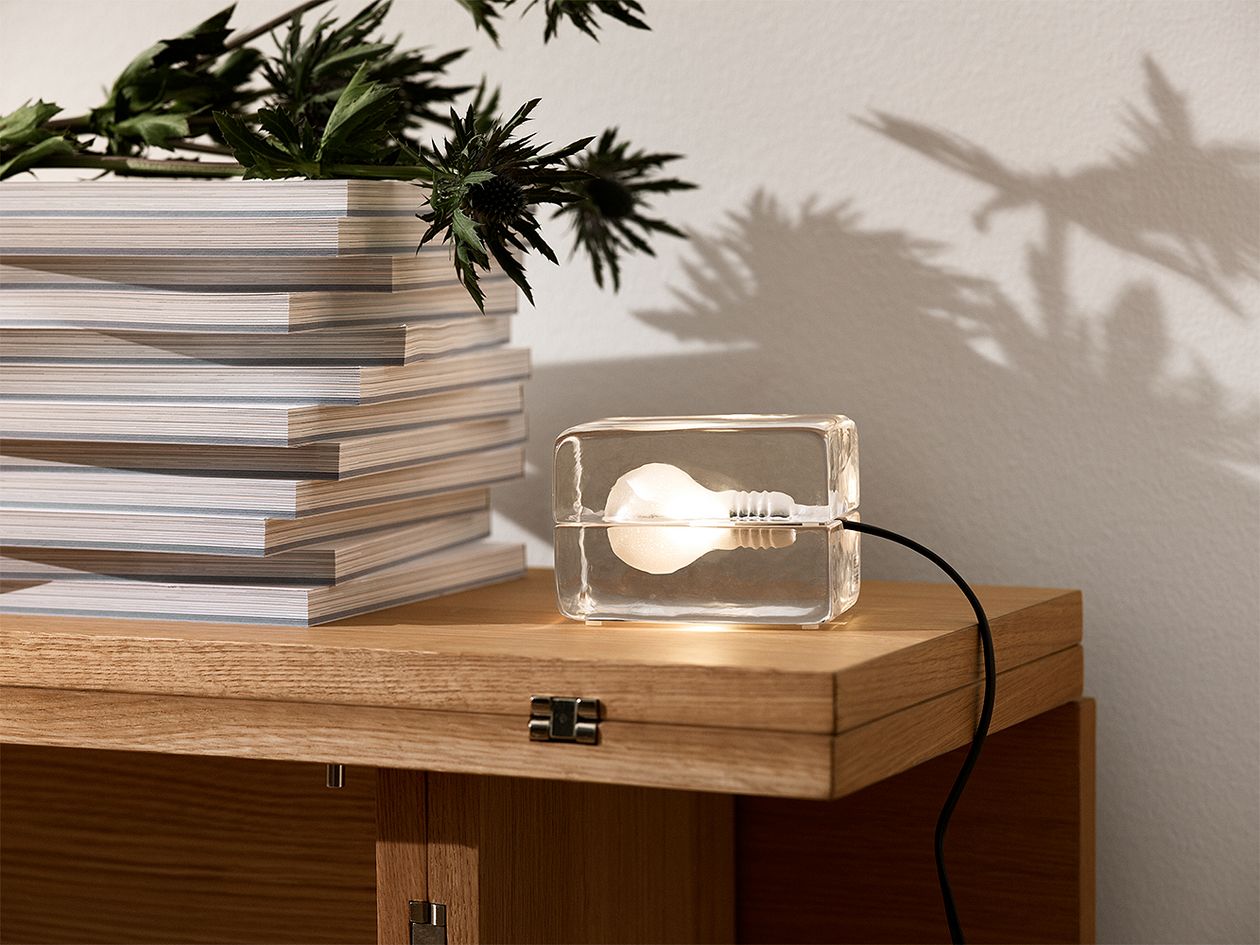 The glowing brick
Reminiscent of an ice cube or brick, the Block table lamp exudes a warm, modern atmosphere – and is an absolute classic among luminaires! Designed by Harri Koskinen, the unique Block has been part of the permanent collection of MoMA since 2000, and it decorates the bedside table or open shelf of both young and old design fans.
• Design House Stockholm's Mini Block lamp >
• All table lamps >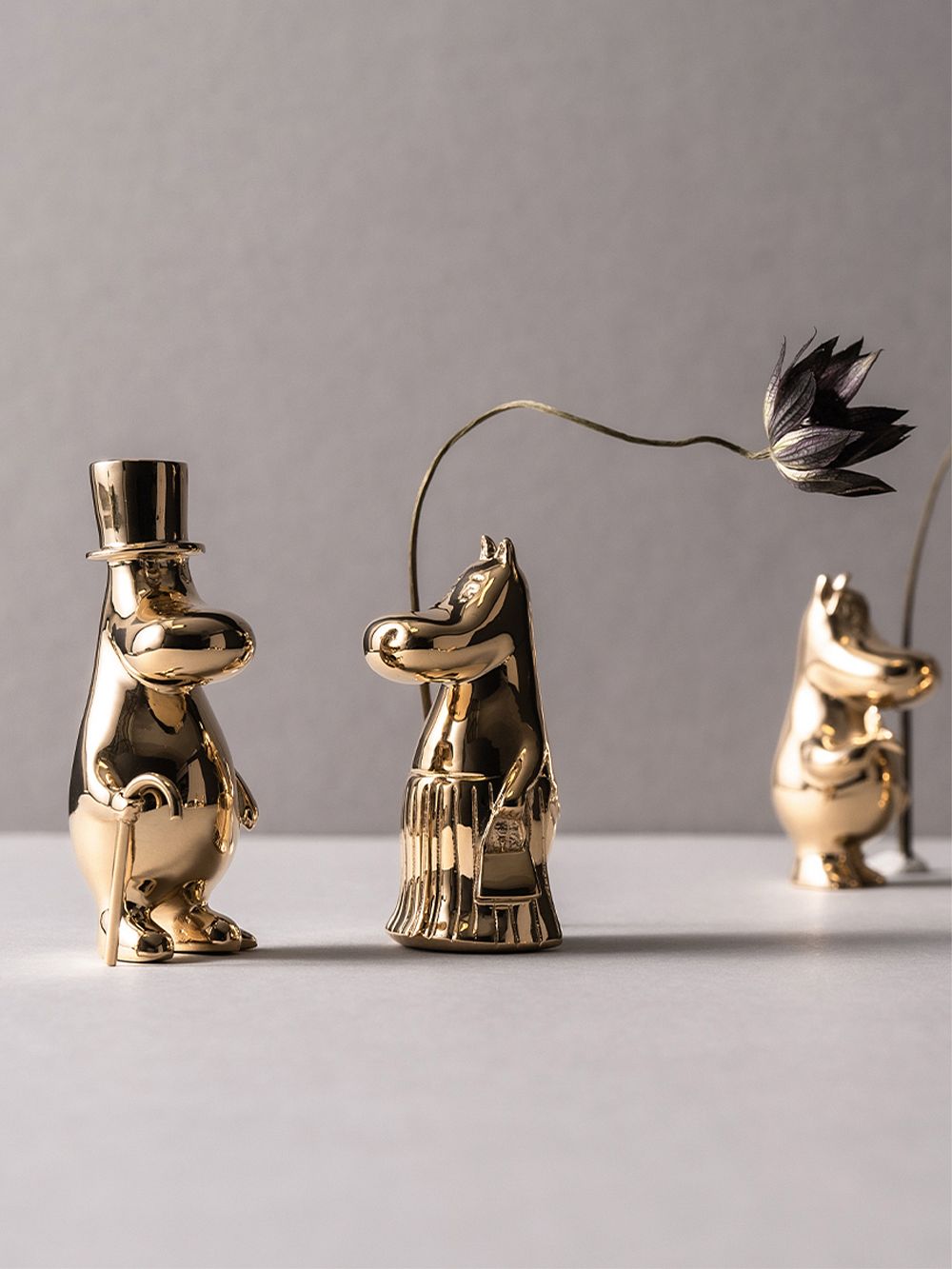 Sympathetic characters
The small golden Moomin characters playfully brighten up the children's room school desk or the Moomin fan's bookshelf. Skultuna's Moominpappa figurine is part of the Moomin x Skultuna collection, where Tove Jansson's most beloved, adorable Moomin figures have been given an elegant glow: the small sculptures are made of steel and plated with 18-carat gold.
• Moomin x Skultuna Moominpappa figure >
• All decorative objects >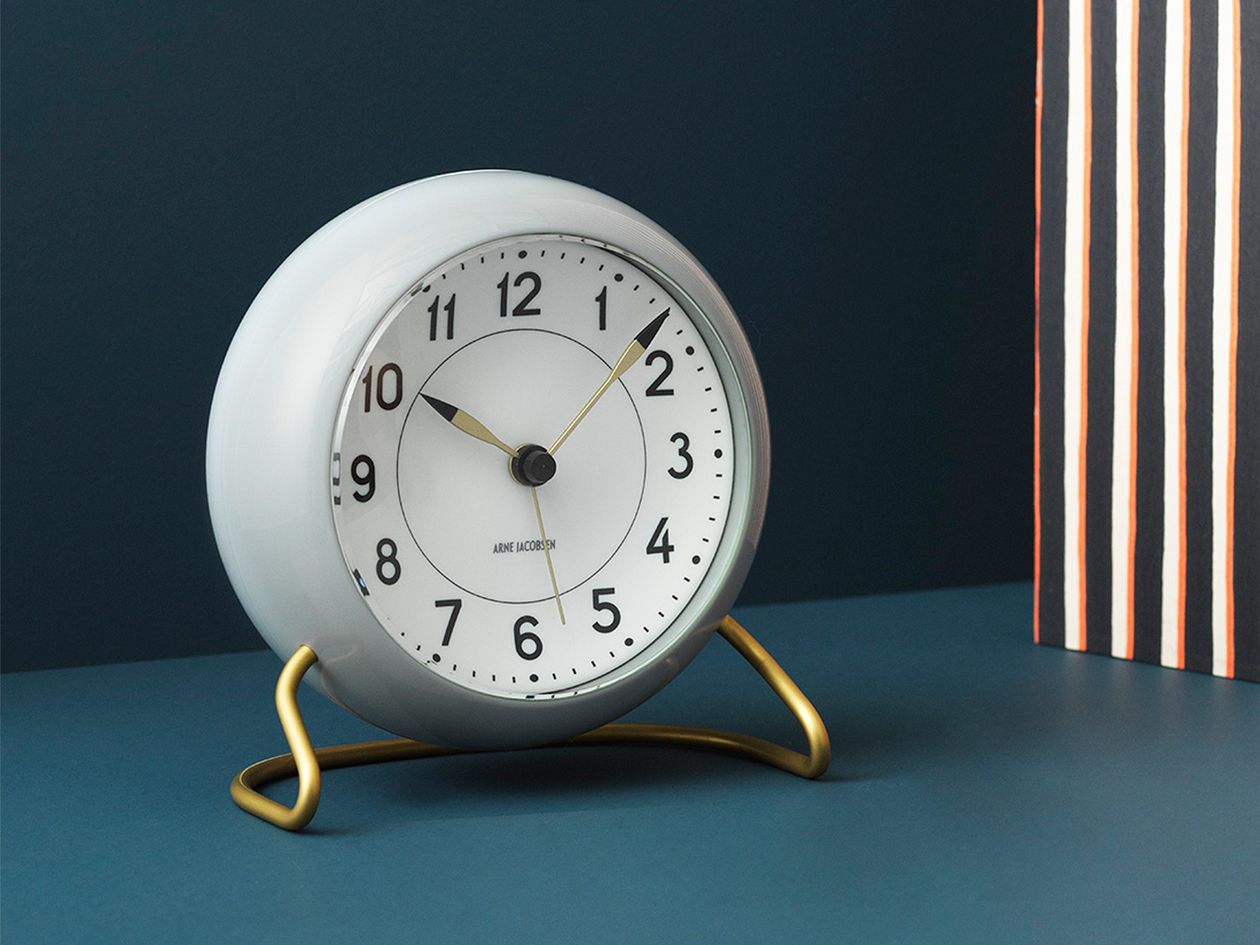 For the sleepyhead
Could an attractive alarm clock make the mornings a tiny bit better? The Danish Arne Jacobsen's AJ Station alarm clock finds its place on the nightstand and wakes you up to everyday tasks with its elegant design and beautiful sleek metal legs. The clock comes with a snooze function and a light sensor.
• Arne Jacobsen's AJ Station table clock >
• All table clocks >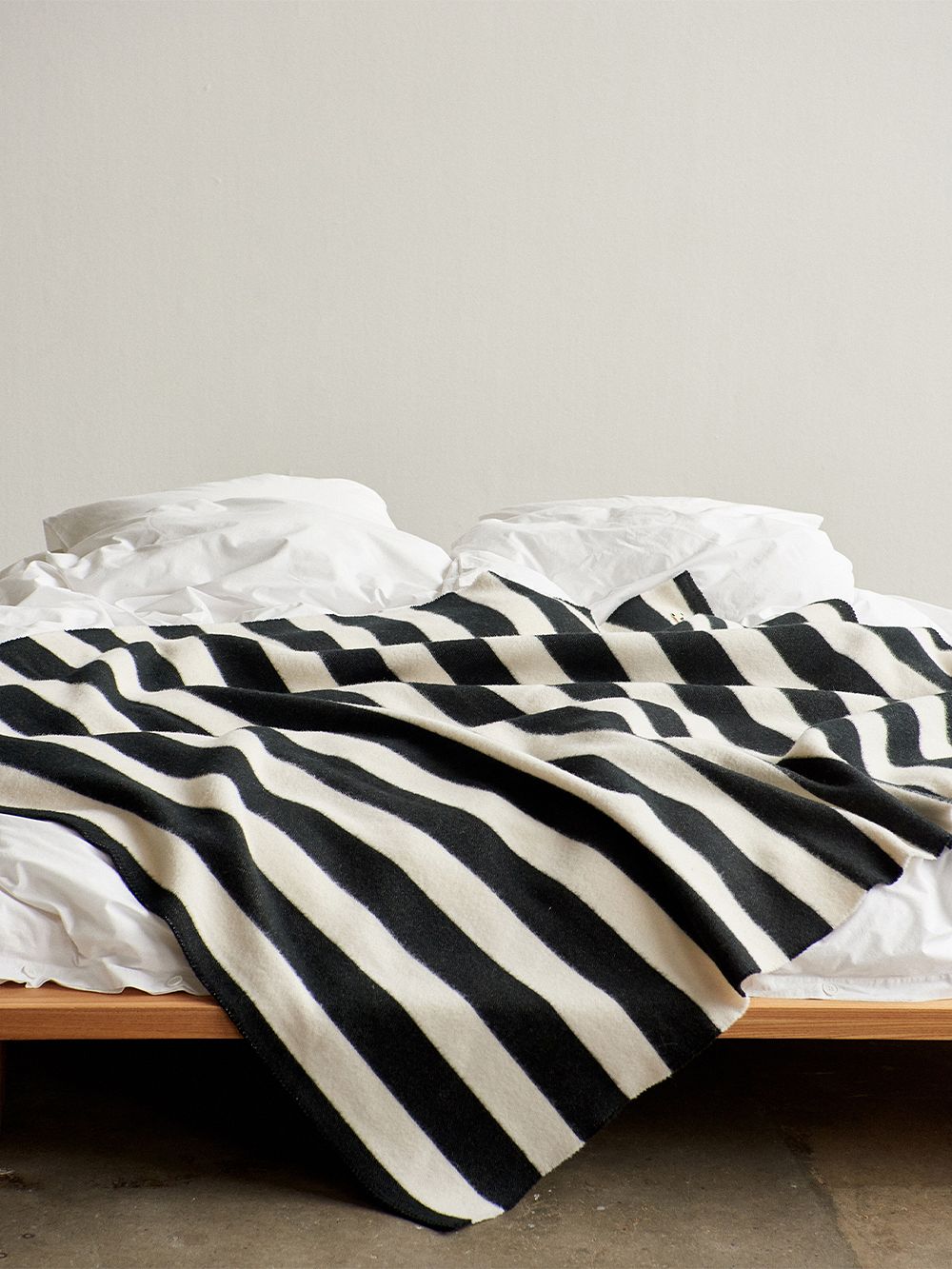 Keep warm all winter long
Blankets and quilts soften the interior and create a warm, cozy atmosphere in the room. A friend who chills easily enjoys Tekla's Pure New Wool blanket, which is made from pure Oeko-Tex-certified lambswool in Europe. The classic striped pattern suits many interior styles and warms up with a steaming drink on cool winter evenings.
• Tekla's Pure New Wool blanket >
• All blankets >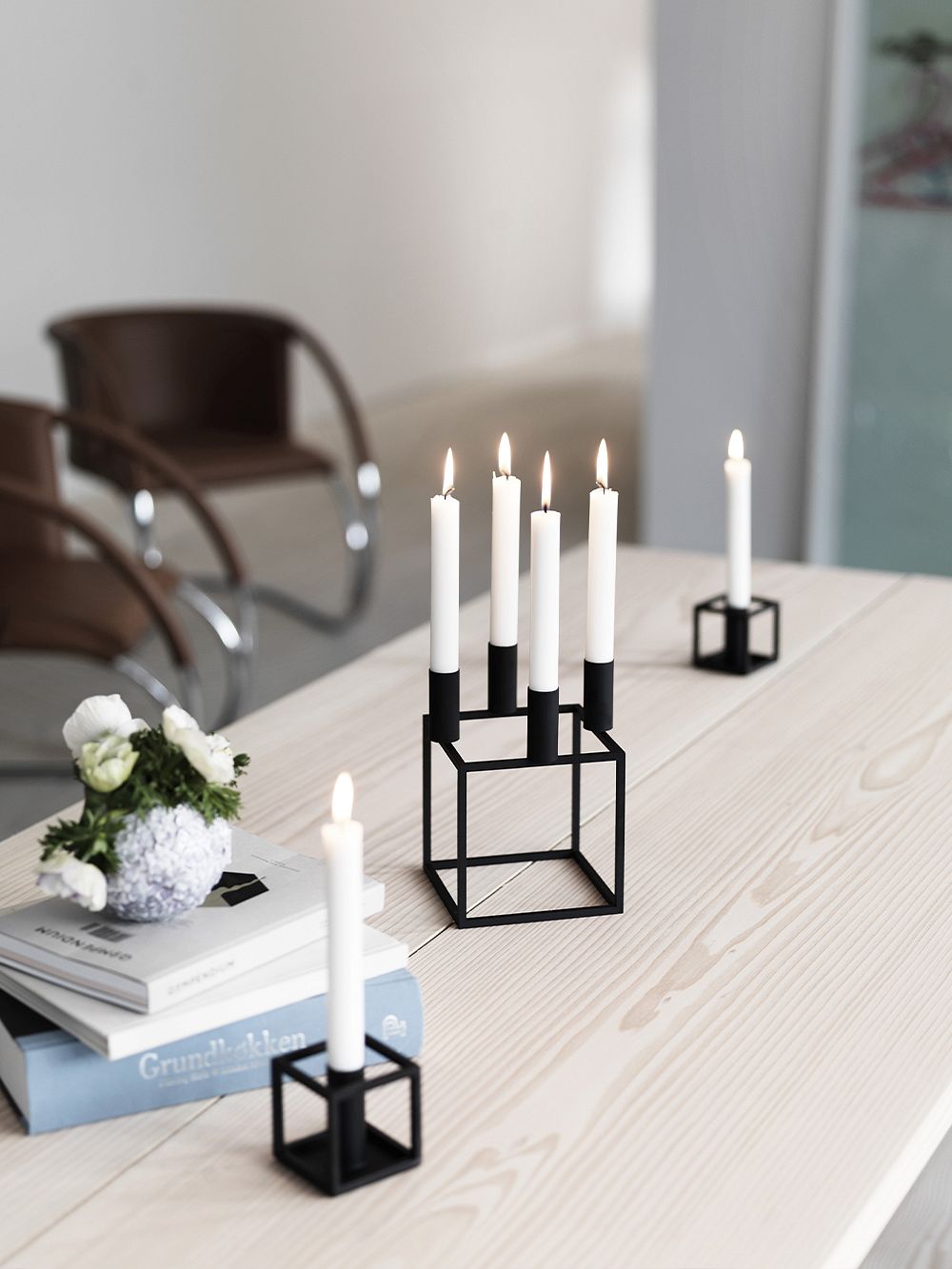 The classic cube
By Lassen's Kubus series is easy to fall in love with: its minimalist look fits into a wide variety of homes and stays timeless year after year. Designed by Mogens Lassen, the Kubus candleholder brings a magical atmosphere to the Christmas holidays but serves as a beautiful decoration for all seasons. The Kubus makes a good gift idea because you can give the other items from the same collection as a gift in the future as well!
• By Lassen's Kubus 4 candleholder >
• All candleholders >
Last order dates for Christmas
Please check Finnish Design Shop's examples of last order dates for Christmas. The delivery time is determined by the selected shipping method, and you can check the estimated delivery date for your items at checkout. We recommend that you shop gifts as early as possible and choose express shipping for a fast delivery to ensure they will make it in time for the holidays.
See also:
• More gift ideas at Finnish Design Shop >
Text: Sarianna Määttänen Images: Manufacturers