Ready, set, picnic! The sun is shining and the birds are chirping – it's an excellent time to gather your nearest and dearest for some outdoor fun. Check out our best tips for the ultimate pique-nique experience and get ready to soak up some rays.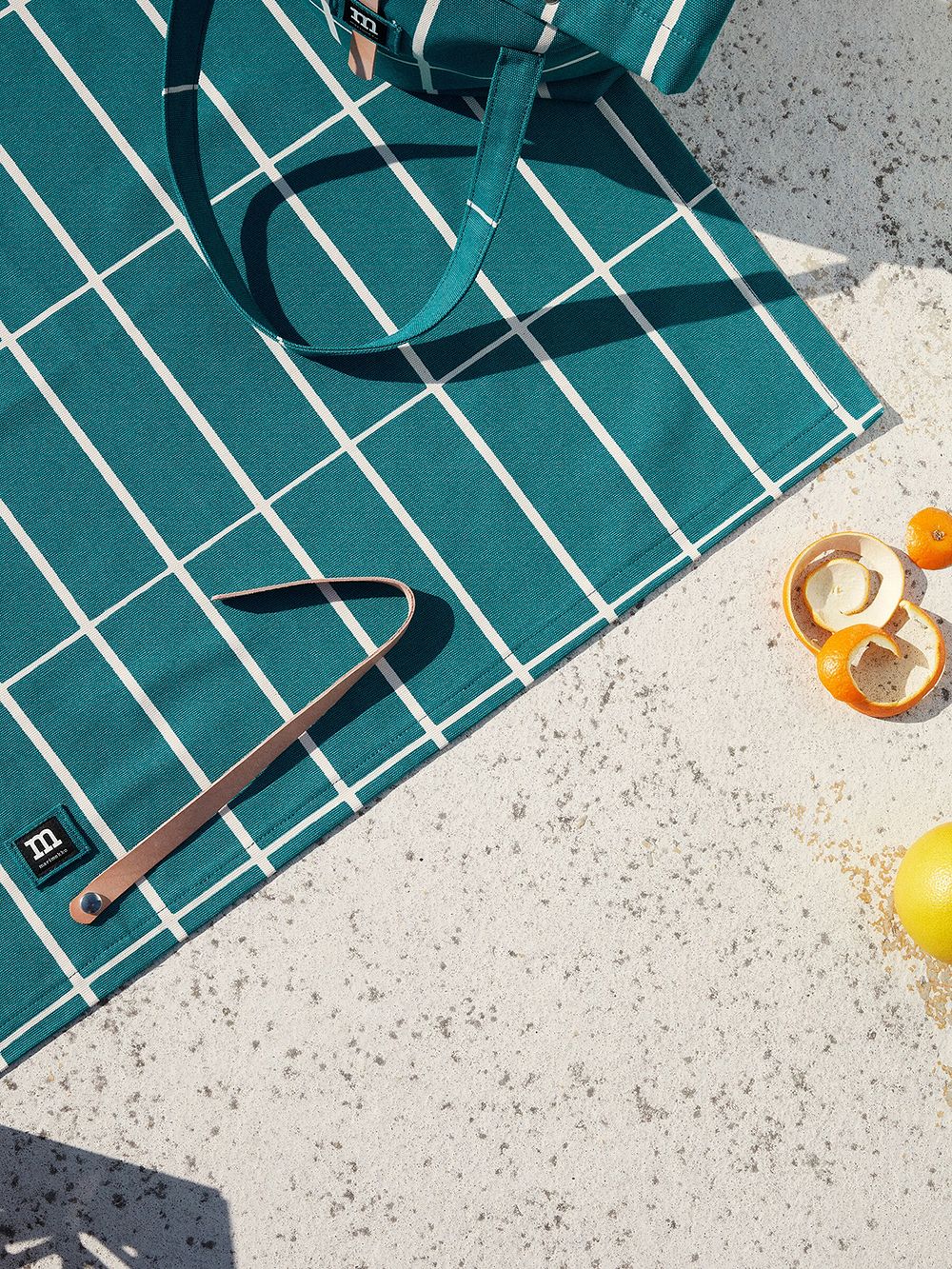 Picnic like a pro
No picnic is complete without the right gear, and Marimekko's Tiiliskivi picnic mat has got you covered, quite literally! Made from 100% recycled polyester, the picnic blanket is the perfect choice for all your outdoor dining adventures. Whether you're hitting the park or the beach, the water-repellent and UV-protected fabric will keep you comfy and dry. And when the picnic is over, the Tiiliskivi blanket is easy to just wipe clean with a damp cloth and roll up using the strap attached to the edge.
• Marimekko's Tiiliskivi picnic mat >
• All products by Marimekko >
• Read also: Marimekko's pre-fall collection 2023 shines in bold basic colors >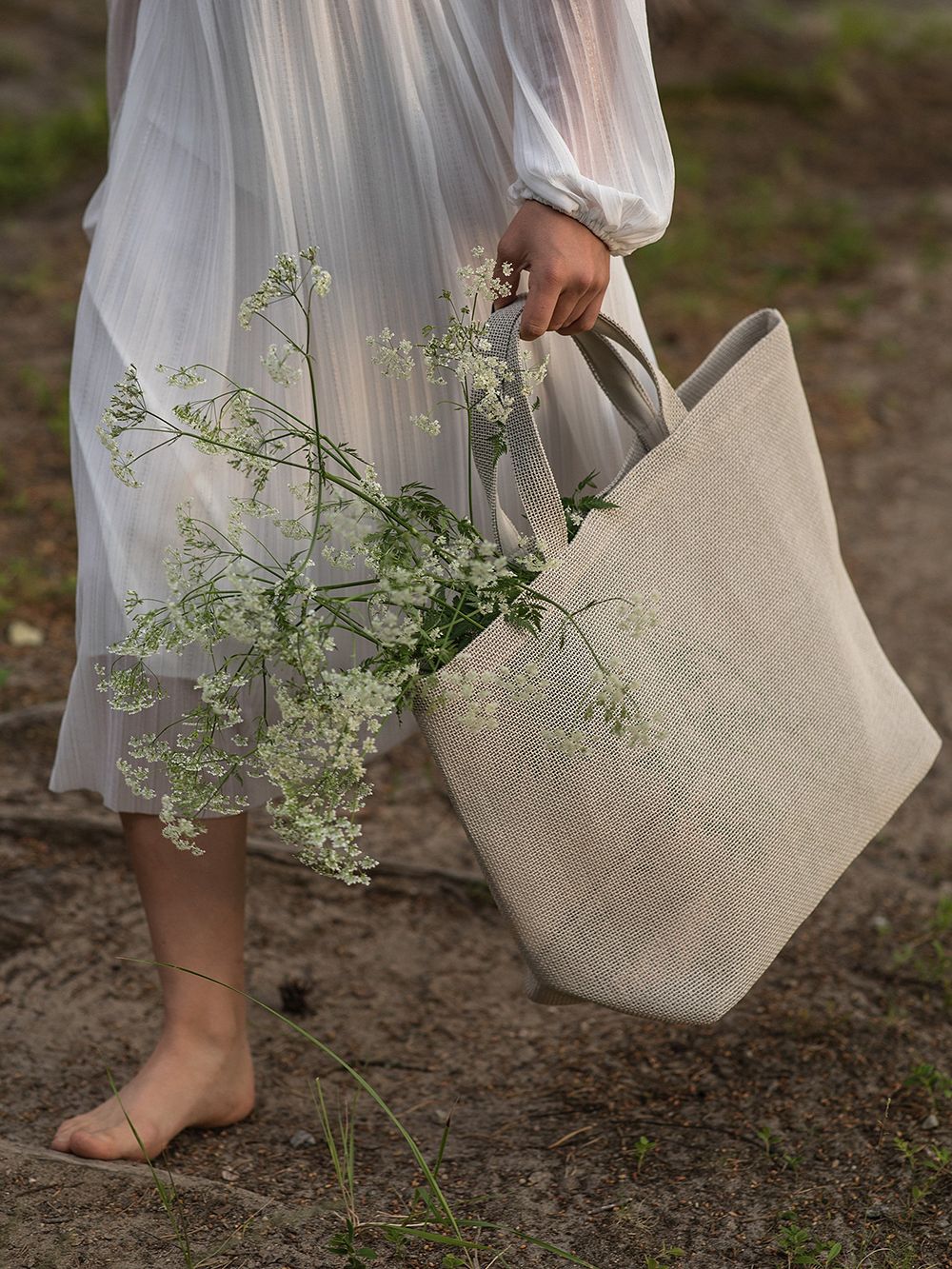 Show off your treats
Woodnotes' Beach bag is a must-have for all your countryside trips. The spacious bag makes carrying plates, bowls, snacks and other picnic essentials easier with style. The lightweight bag is made of durable and stain-resistant woven paper yarn with a mesh-like translucent fabric to give passers-by a little sneak peek of what's inside – who knows what kind of wild and wacky treats you'll be carrying in your bag?
• Woodnotes' Beach bag >
• All products by Woodnotes >
Become a master outdoor chef
And what should a picnic basket be filled with then? If you're looking for food inspiration, Finnish Design Shop has got you covered! Check out our comprehensive selection of cookbooks and choose your own favorites.
One excellent candidate is Do Wild Baking – Food, fire and good times, published by The Do Book Co, which teaches you how to cook delicious food around the campfire. The book contains over 50 tasty recipes to help you cook mouth-watering food outdoors – and if it happens to be a rainy day, these recipes will work great in your home kitchen, too.
• Do Wild Baking - Food, fire and good times >
• All books published by The Do Book Company >
• Read also: The perfect picnic – create a delicious hamper with these quick and easy recipes >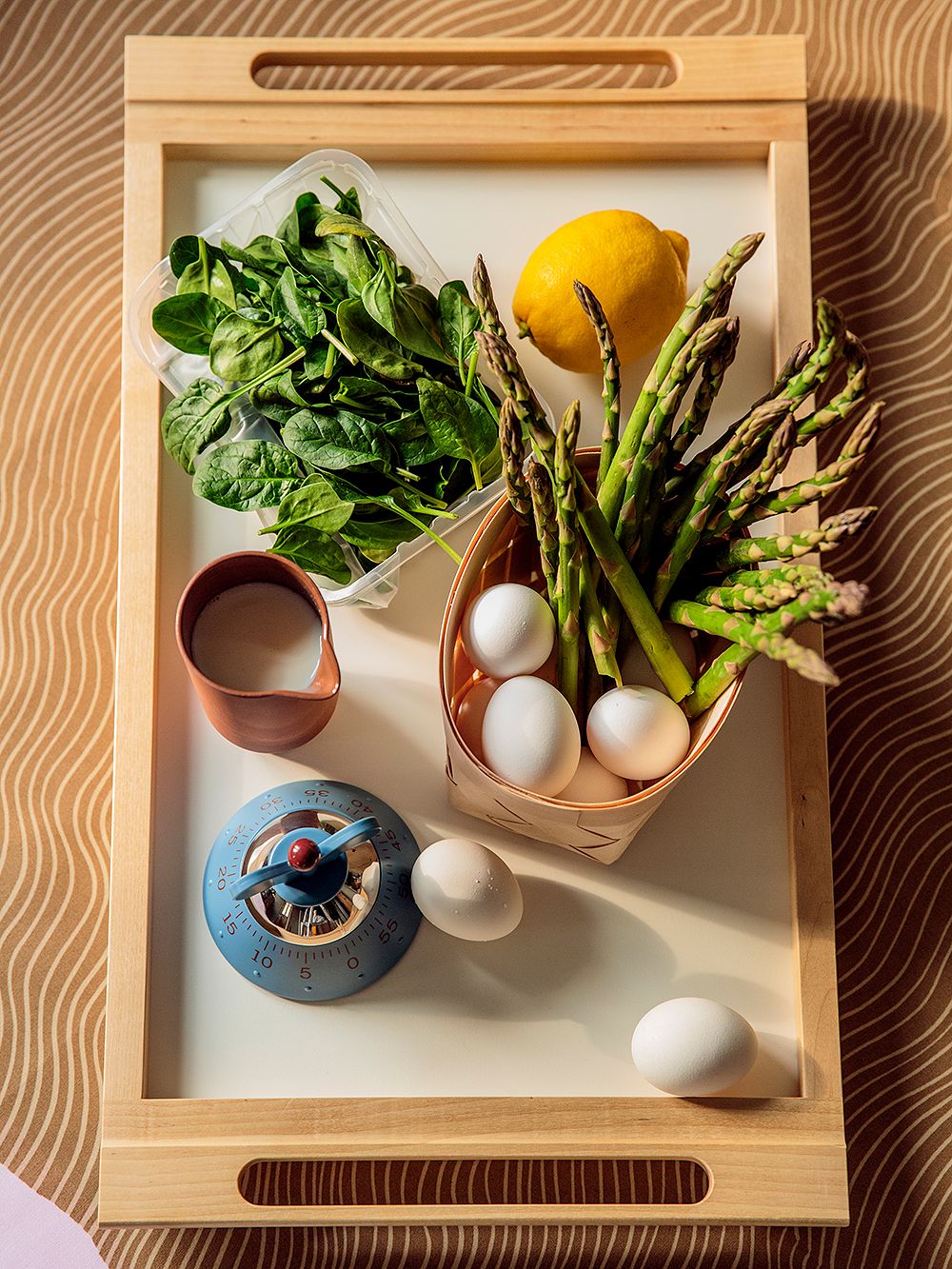 Timeless design for a wilderness feast
Don't let a little rocky terrain stop you from enjoying the perfect picnic! Nikari's wooden Alvar tray is here to help. Place your treats on this stylish tray and take the outdoor feast to the next level. The clean-lined tray features a white laminate top and a light birch frame that has been treated with a natural oil mixture. Due to the handles on each end, the Alvar tray is easy to carry around so feel free to change the picnic spot if you feel like it.
There may be a hint of that in the name, but let me tell you anyway: the tray was designed by Alvar Aalto himself. Like other Nikari products, the tray is also made in Finland using only certified wood.
• Nikari's Alvar tray >
• All products by Nikari >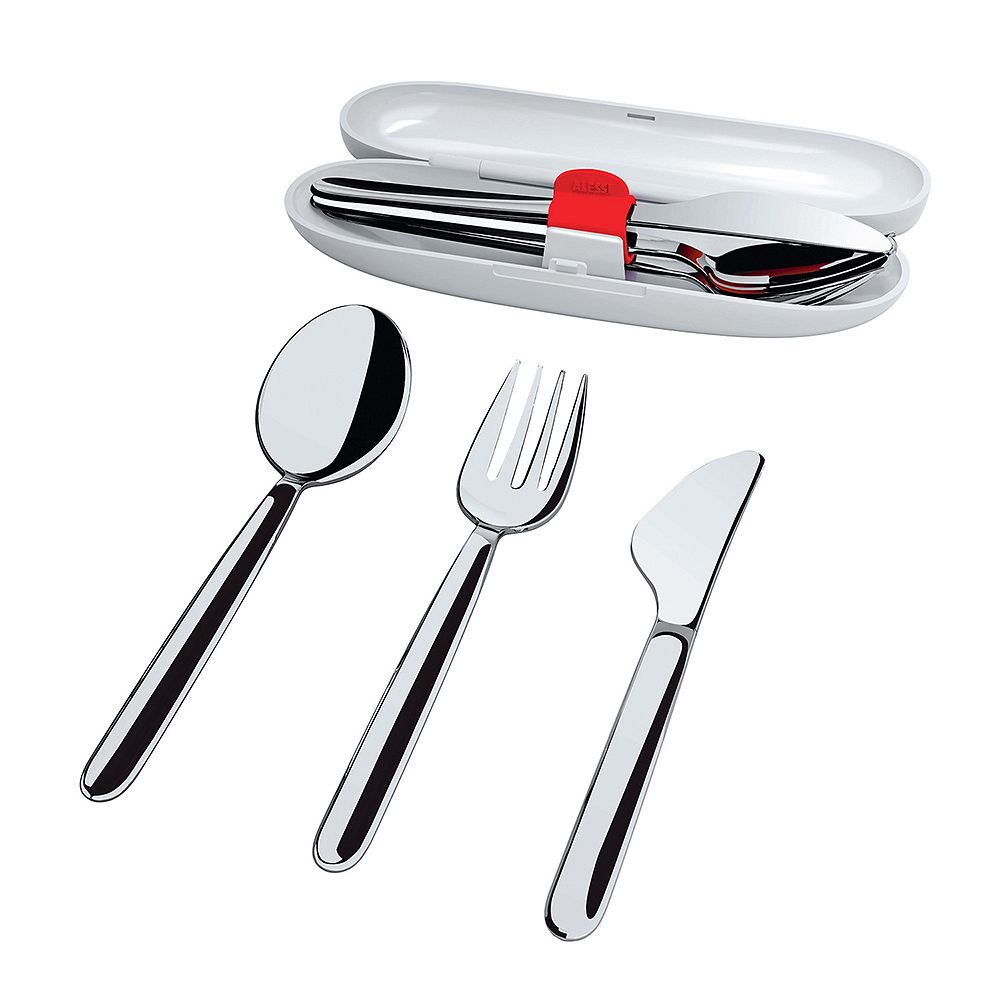 Enjoy your summer day in a sustainable way
Being eco-friendly is cool, so ditch the disposables and upgrade your picnic game with Alessi's Food à porter cutlery set. Designed by Sakura Adachi, the clever cutlery set contains a spoon, a fork and a knife all made from durable stainless steel. The cutleries travel neatly and tidily in a stylish case and are an especially splendid companion for Food à porter lunch boxes and lunch pots.
• Alessi's Food á porter cutlery set >
• All products by Alessi >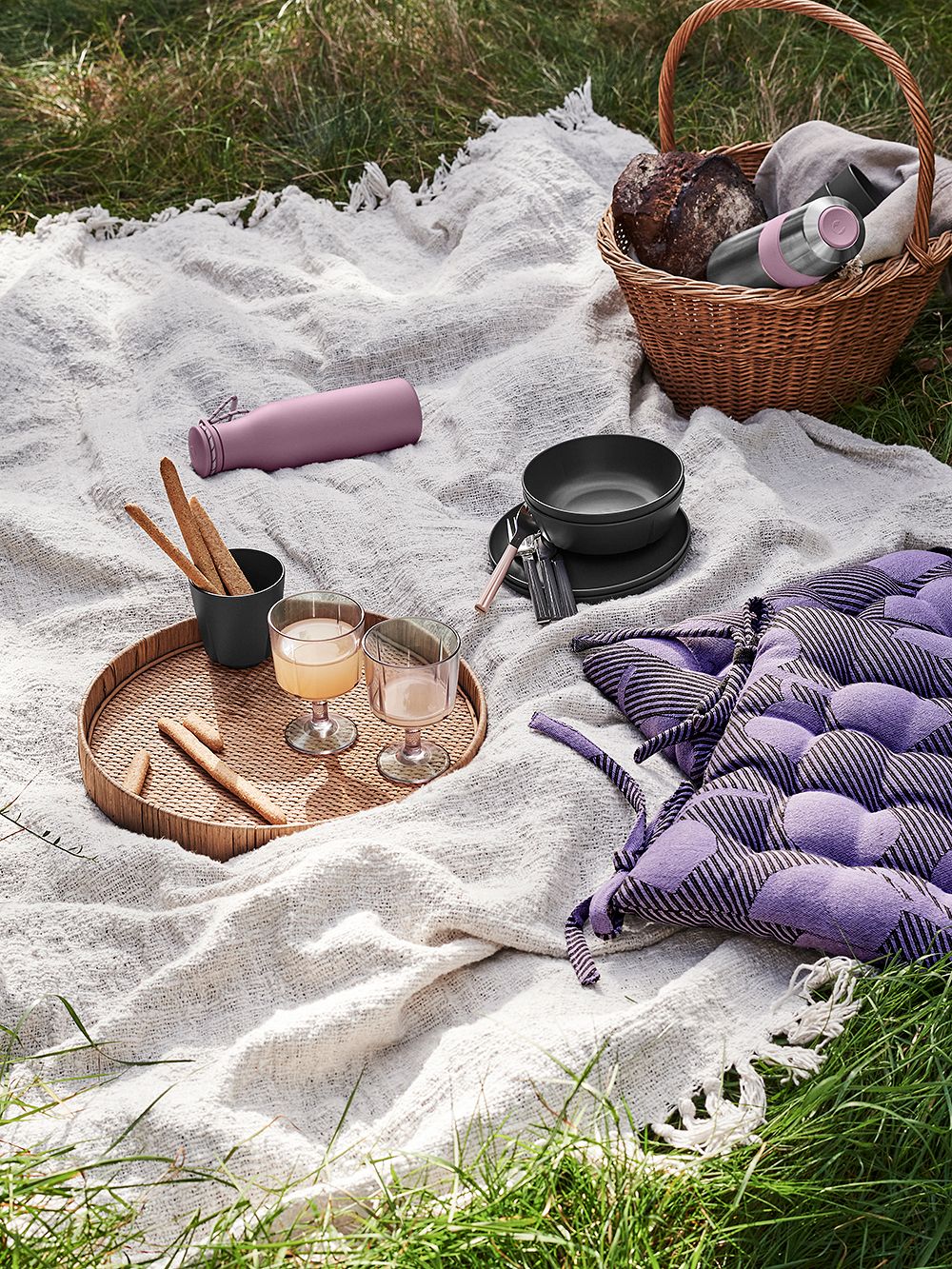 Keep your drinks at the right temperature (and eyes pleased)
Rosendahl's colorful Grand Cru thermal bottle is the perfect companion for picnics: it not only keeps your beverage cold for 12 hours or warm for 6 hours but also delights the aesthetic eye! The half-litre thermal bottle has a handy screw cap and a practical strap. The durable material ensures that liquids don't leak out of the drinking bottle and your picnic basket will stay clean.
The Design Stories team particularly loved the new, beautiful lavender color of the Grand Cru thermos, but if pastels aren't your thing, the thermal bottle is also available in a variety of other delightful shades.
• Rosendahl's Grand Cru thermal bottle >
• All products by Rosendahl >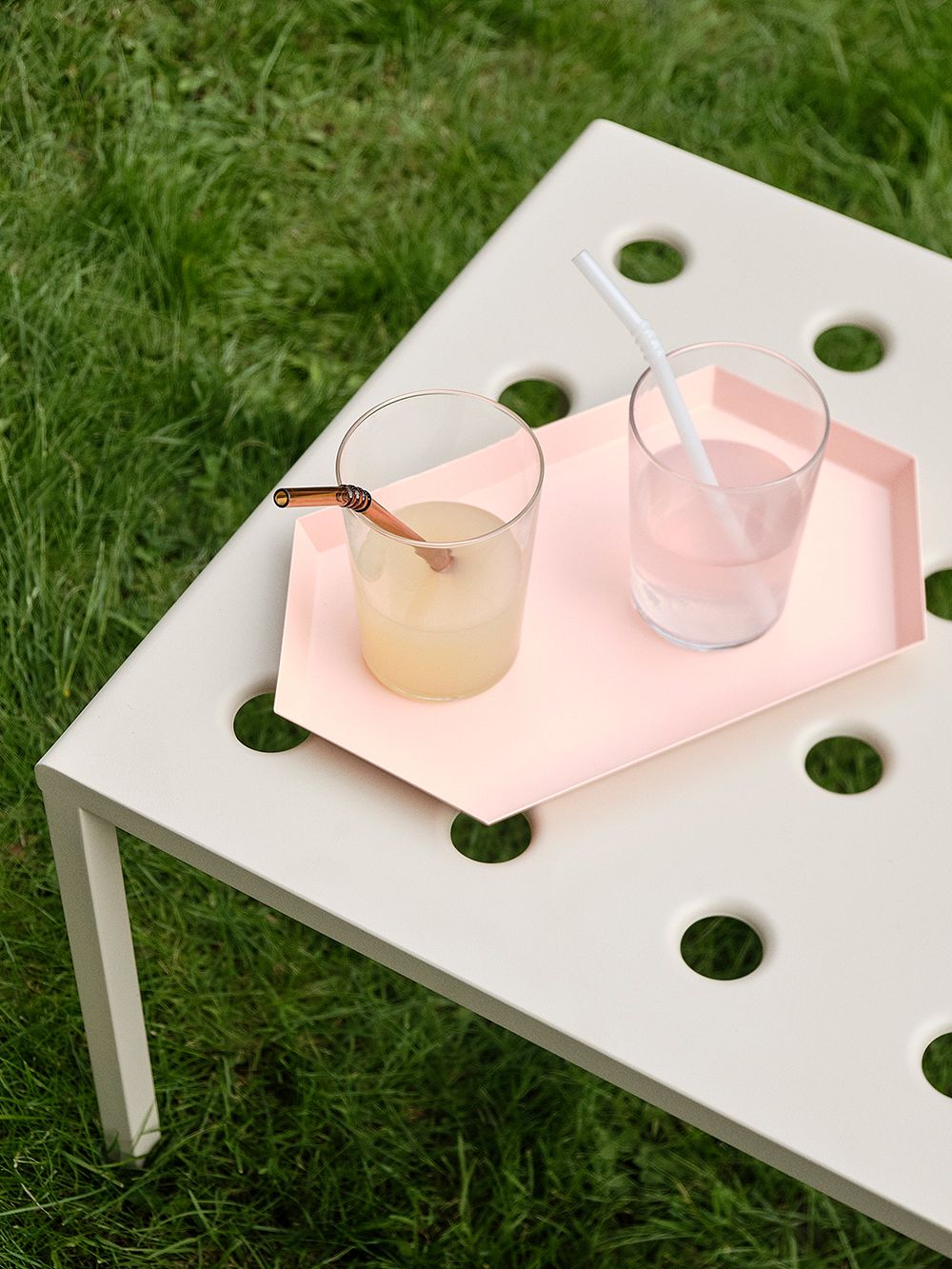 Sip in style
HAY's minimalist drinking glasses are perfect for picnics, and can also serve as small serving bowls for candies, nuts and other tiny treats. Combine the tumblers with colorful Sip Swirl straws that add a pop of fun to every sip you take. Made from durable borosilicate glass, these straws work just as well with your iced lemonade as they do with your hot cocoa. Each pack contains six straws in different colors so you can share the love with your crew, or snag a couple of various shades to match your mood!
• HAY's Sip Swirl straws >
• All products by HAY >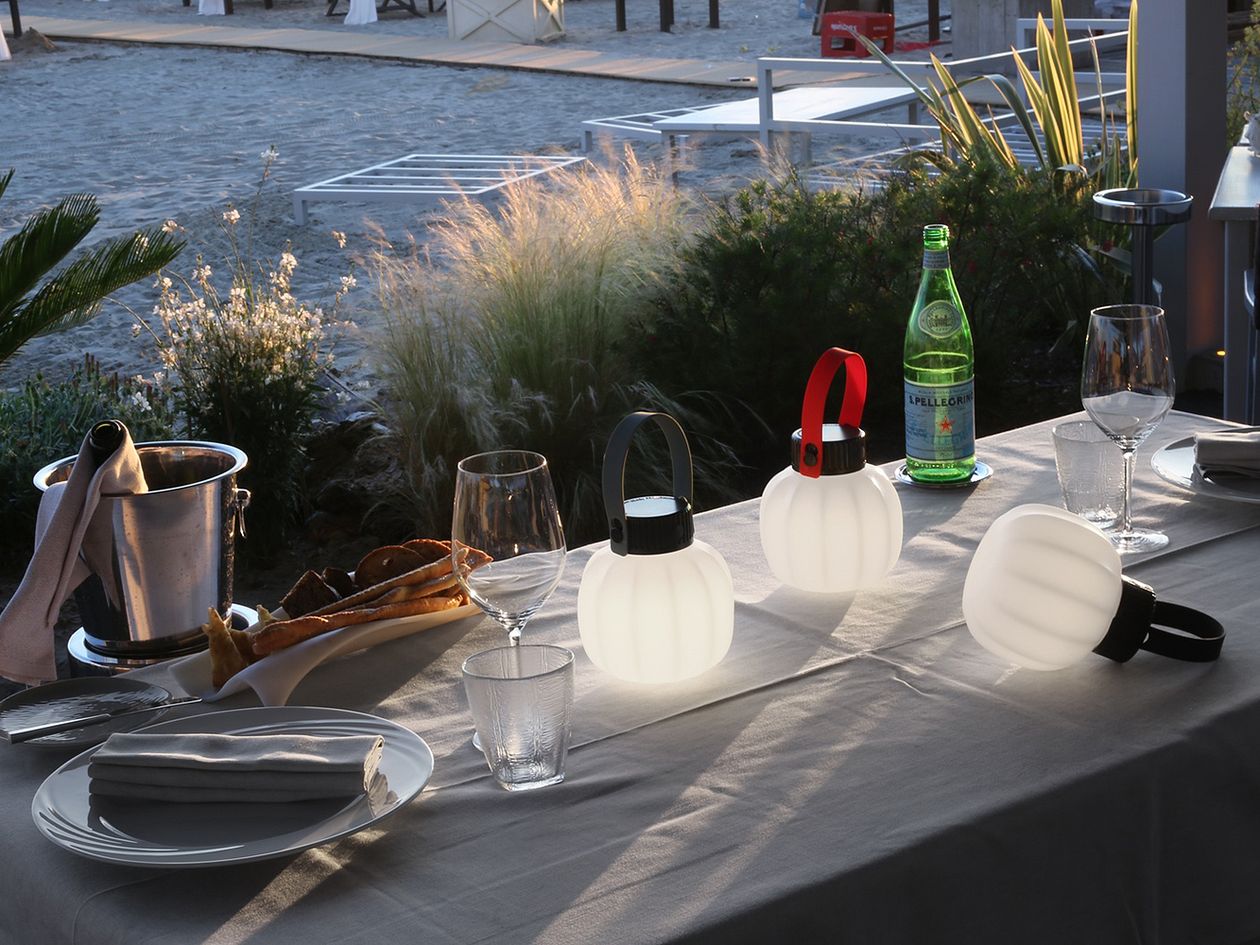 Keep the picnic party going on all evening
Happy moments always seem to last a long time, and a picnic with best friends is no exception. Don't let the sunset spoil your picnic vibe but let the good times roll on with Martinelli Luce's Kiki portable lamp. The cordless lamp is especially suitable for outdoor use as it will light up your night for up to five hours. You can hang the Kiki luminaire on a wall hook or tree branch using its brightly coloured handle, or place it standing on a picnic quilt.
When designing Kiki, the collection's designer, Italian Paola Navone, was inspired by Chinese rice paper lanterns. The cordless Kiki is undeniably stylish – so much so, in fact, that the luminaire was awarded the prestigious iF Design Award in 2019.
• Martinelli Luce's Kiki lamp >
• All products by Martinelli Luce >
See also:
• Finnish Design Shop's Summer Shop >
• What's new at Finnish Design Shop >
Text: Susa Pääkkönen Images: Manufacturers