Armi Ratia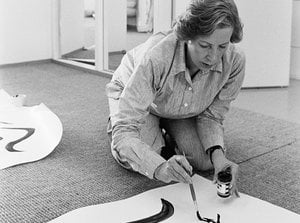 Armi Ratia
Armi Ratia (1912-1979) was a textile artist, the founder of Marimekko and one of the most famous Finnish entrepreneurs. She was the CEO of Marimekko until 1969 and again 1971 onwards. Ratia studied textile design in Helsinki and graduated in 1935. After graduating she founded her first enterprise, a weaving mill in Vyborg. In 1939 she had to leave the weaving mill as she moved to Helsinki together with her husband Viljo Ratia.
Marimekko's story can be said to have started when Armi Ratia joined Printex, a manufacturer of oilcloths and print fabric owned by Viljo Ratia. She began to acquire bold and colorful patterns for printing. Two years later Marimekko was born.
In the early days of Marimekko, Ratia sketched clothes and patterns on fabrics herself as well, but later on got more interested in marketing. She created the vision for Marimekko and found talented artists to implement it.
Armi Ratia has designed pieces for the following brands: Marimekko