Whether you're looking for tips to liven up a casual dinner setting or to decorate a festive table, there's only one rule: forget the rules. Check out our inspirational ideas for feel-good table settings!
SETTING THE TABLE with care brings a touch of celebration to even everyday meals. You don't necessarily have to plan a party with an etiquette book in hand – even a more formal table setting can also be charismatic and personal.
Have fun setting the table and scrap all unnecessary rules and restrictions: add some flair to a Monday night meal of mac and cheese with your best heirloom porcelains, and get a party started by adding bright and bold colors!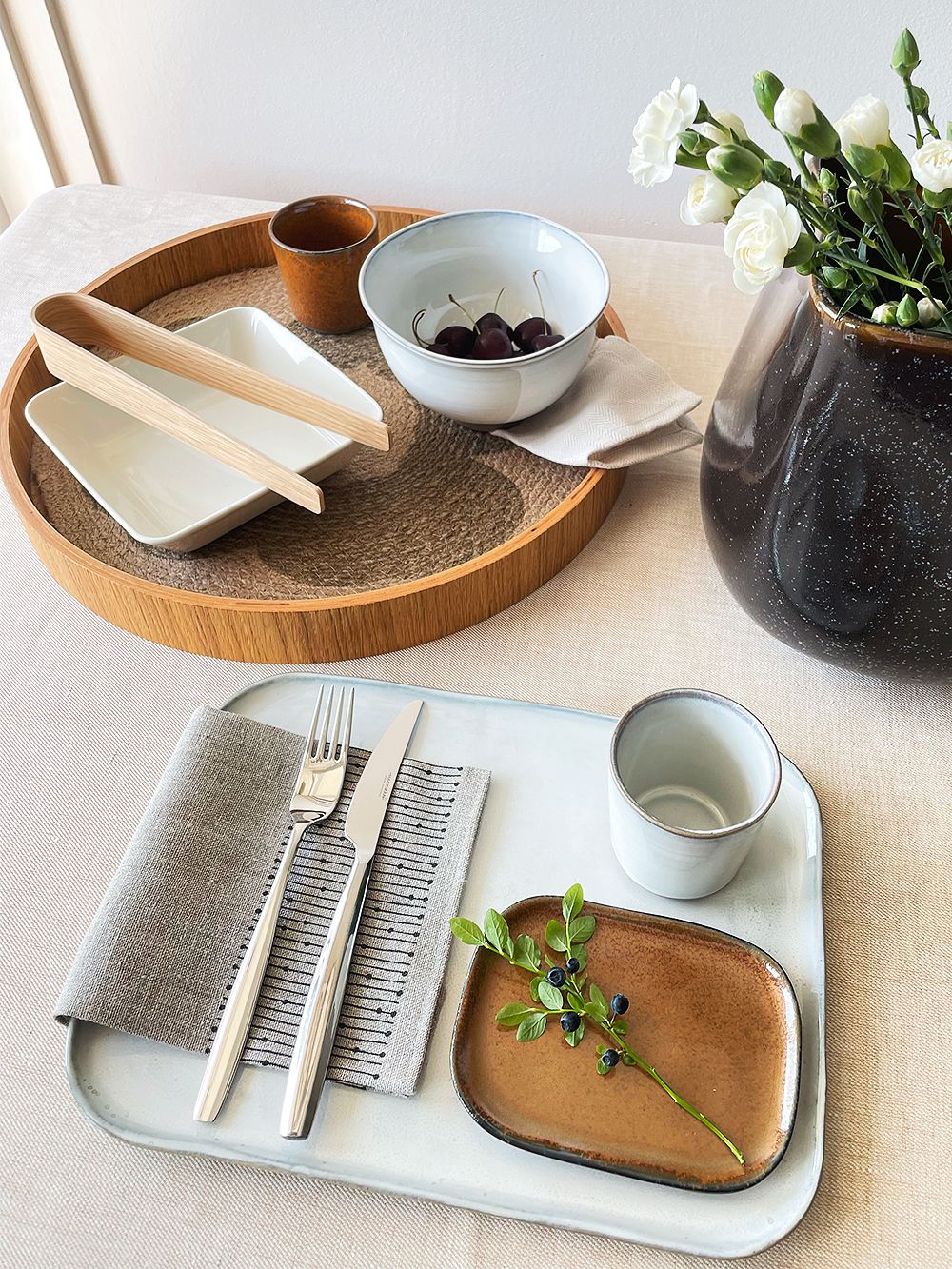 1. Soothe the mood with natural materials
Natural tones and materials have been immensely popular for quite a while, and no wonder: they have a wonderfully calming effect. A gentle color palette combined with charismatic ceramics and organic wooden surfaces also brings harmony to the table setting and aims to soothe. The combination is apt to create the relaxed atmosphere of laid-back weekend mornings in all kinds of table settings.
Go for instant softness by adding textiles – try the Aamu linen tablecloth by Lapuan Kankurit with Tekla's linen napkins or set the table with some stylish jute placemats.
• All table linen >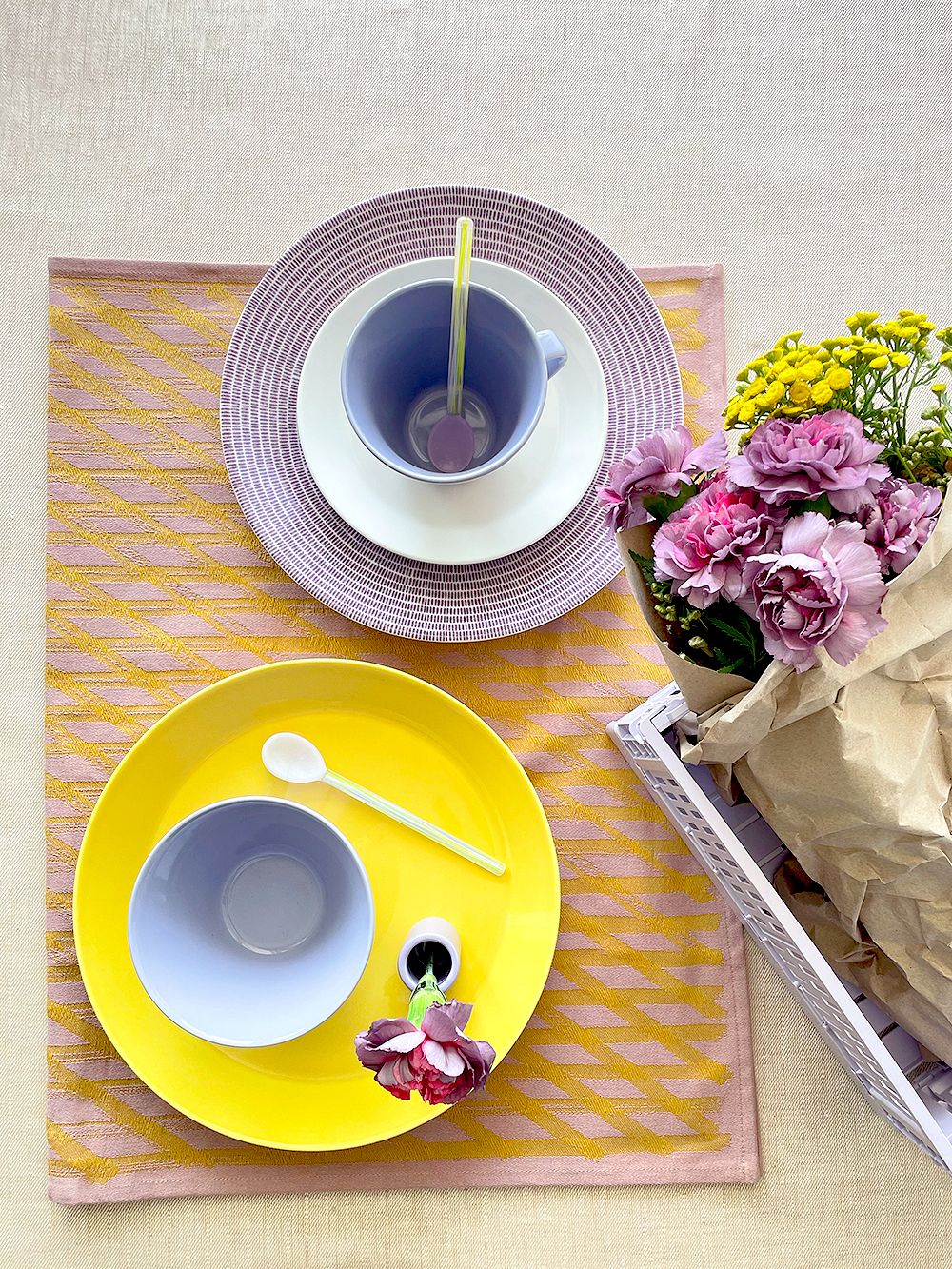 2. Refresh with colors
Both an everyday breakfast setting and a grand occasion can be instantly leveled up by adding a pop (or two) of color. Dip your toe by putting together a color-bursting centerpiece and adding color to the table setting with candles and textiles – or make a grand splash by dressing the entire table in your favorite shades.
Do try unusual color combinations such as matching yellow Teema plates with Arabia's soft purple KoKo tableware, or choose just one: a monochrome look can also be surprisingly powerful!
• All bowls >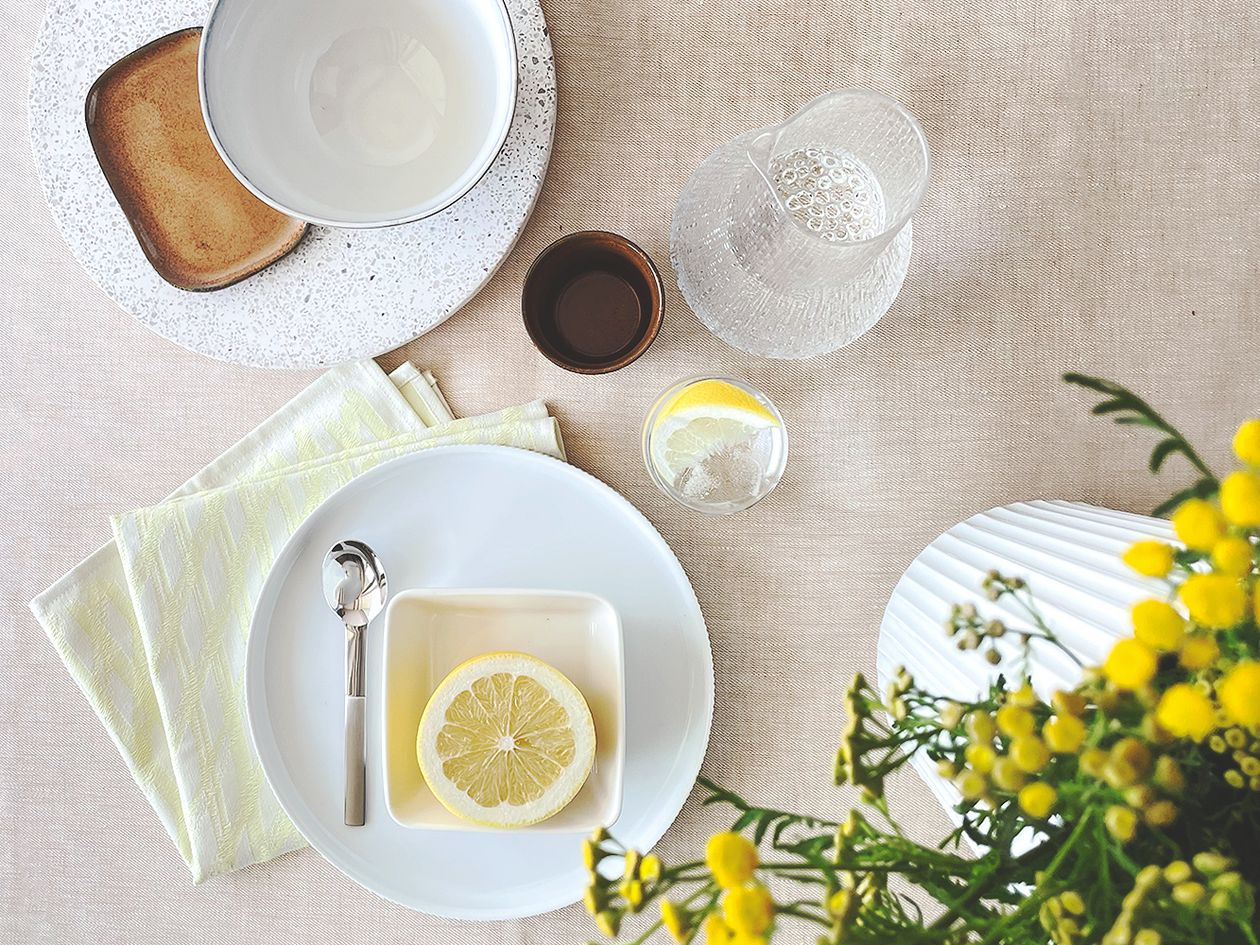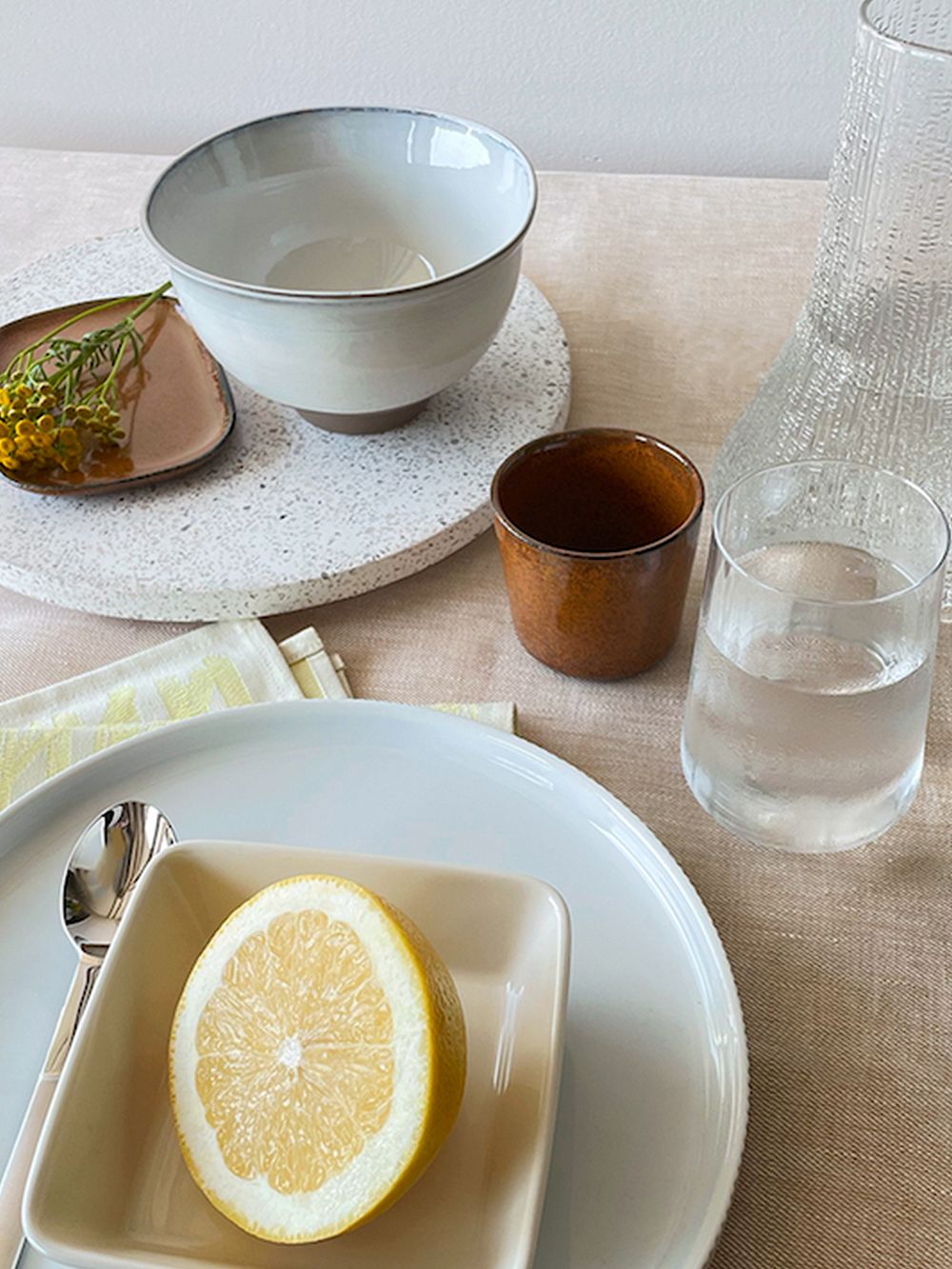 3. Catch the eye with contrasts
Although there is hopefully a relatively harmonious mood at the dinner table, a bit of conflict is not at all bad when creating the table setting. Play with contrasting shades or bring life to the ensemble by combining strict geometrics and soft organic lines.
A charming combination of luxurious elements such as crystal glasses or refined porcelain and perfectly imperfect ceramic dishes looks particularly appealing. Georg Jensen's effortlessly elegant Bernadotte collection is perfect for mixing and matching.
• All plates >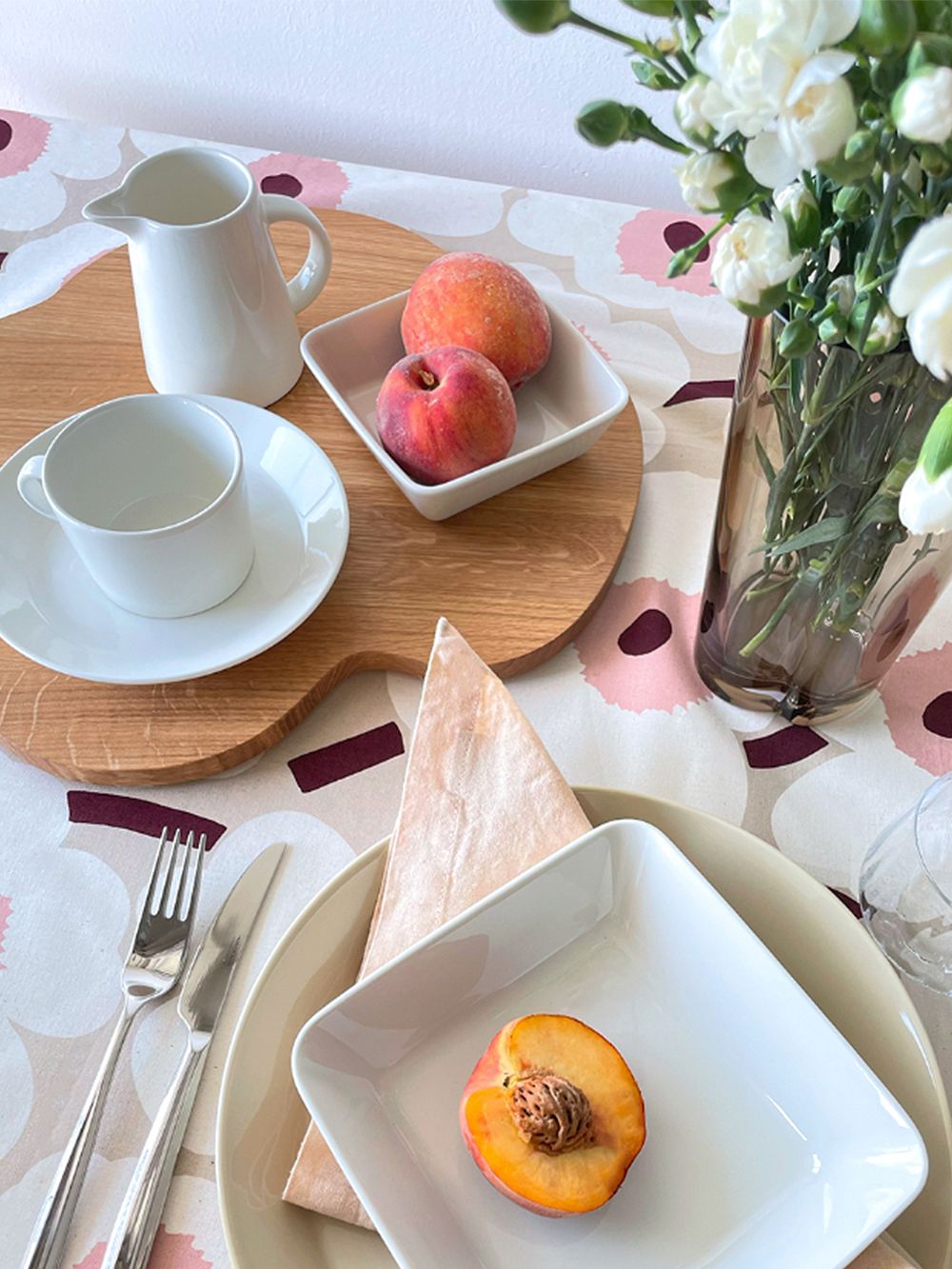 4. Classics are key
When in doubt, set the table with classics! Timeless pieces such as Iittala's Teema tableware are the cornerstone of tableware and they work wonders in every situation. Neutral tones and minimalist design language create a versatile base for all table settings, as they can be easily combined with many colors and patterns – and they always look perfectly stylish.
If you want to make sure to strip off all unnecessary sternness, try folding a few beautiful kitchen towels on the table instead of napkins.
• All cups & mugs >
See also:
• All tableware at Finnish Design Shop >
• All products at Finnish Design Shop >
Text, images, and videos: Mira Ahola