Artist Teemu Järvi is known particularly for his beautiful art posters depicting Finnish nature. He picked a selection of sustainable design gifts from Finnish Design Shop, including gift ideas for sauna lovers and everyday aesthetes.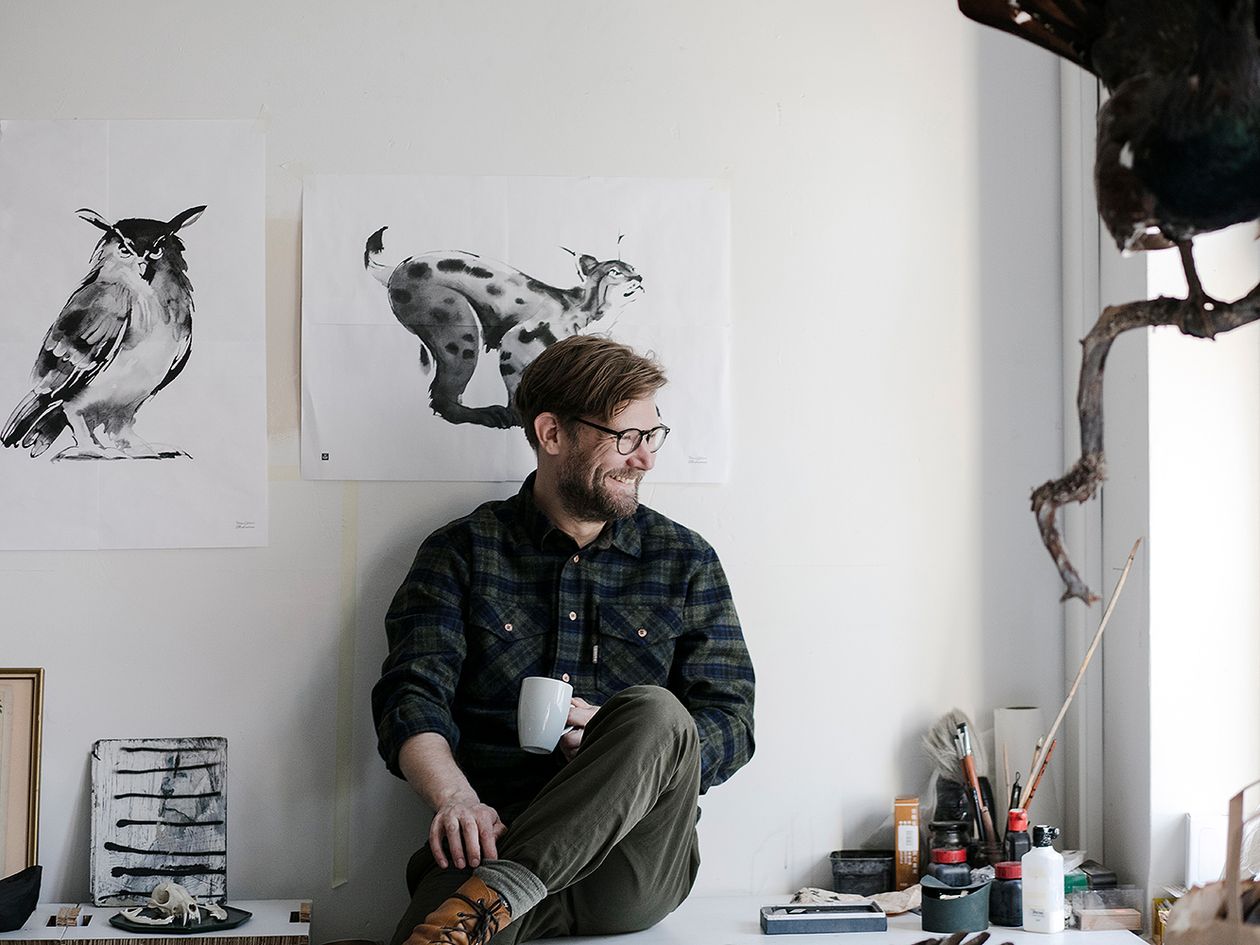 Teemu Järvi, you are known as a nature lover – do you have any Christmas traditions relating to nature?
"My favorite Christmas dishes are game and fish, caught by myself. It is great to be able to enjoy the catch of the year at Christmas and savor the memories together with my nearest and dearest."
What is best in Finnish nature in winter?
"I love the four very different seasons in Finland. I have a favorite hobby for each of them: in winter, I ski and ice fish, in spring I follow the nature coming to bloom and the arrival of migrating birds. In summer, I enjoy the light nights and fly fishing, in the fall I go mushroom picking and fowl shooting.
Activities in nature do not end in winter – you can often pick cranberries and funnel chanterelles even in November and December. When the waters get cold, sea trout and big northern pikes come to shallow water by the shore, accessible to the fisherman."
Where do you like to spend Christmas?
"In the company of my family, my nearest and dearest. My dream is to spend Christmas in my wilderness cabin in Savukoski in eastern Lapland. In winter, the only way to get there is to ski the last few kilometers. The cabin is situated at the very border of the Urho Kekkonen national park, and the nearest shop is 75 kilometers away. It is an old log cabin and does not get properly warm when it is freezing outside. I intend to renovate the cabin in the next few years to make it warm in winter. That would make it possible to spend Christmas in the Savukoski wilderness."
6 Christmas gift ideas by Teemu Järvi: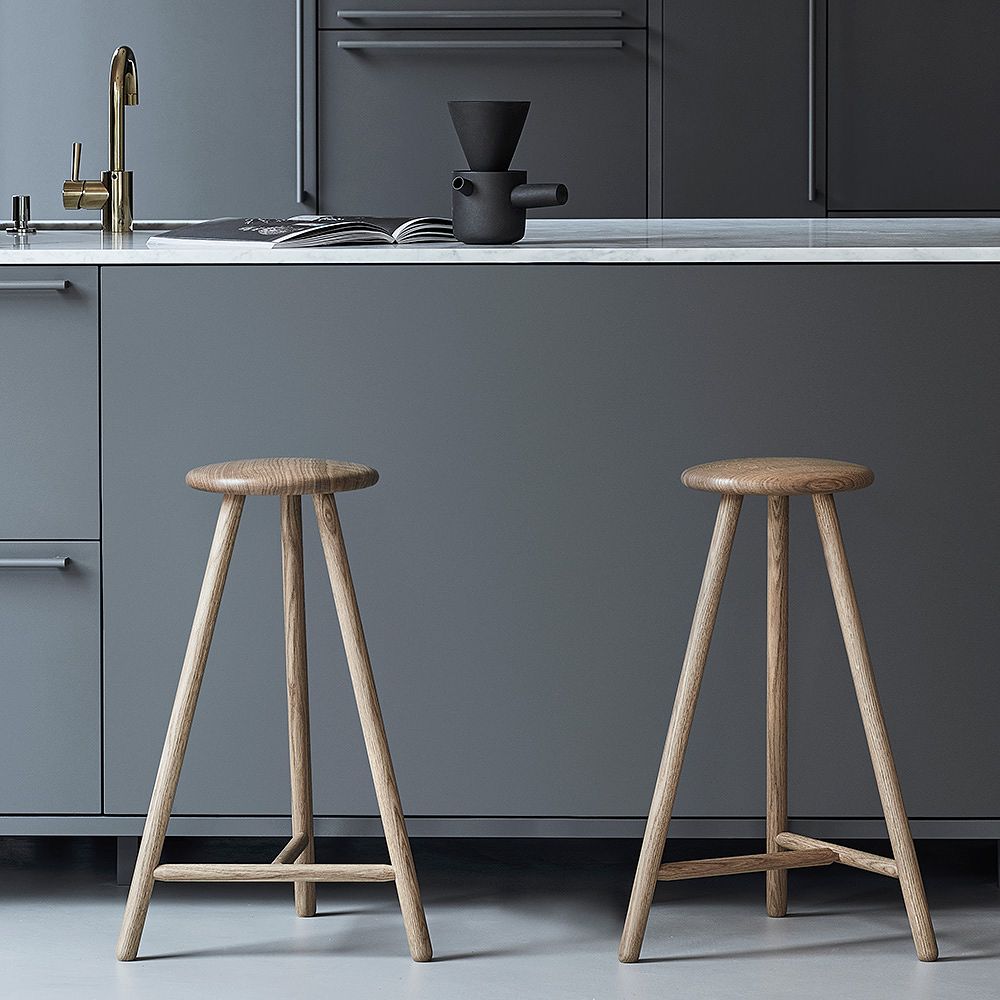 1. For those who appreciate timeless aesthetics
"Perch is a simple, clean-lined stool that pays respect to Japanese aesthetics. This design won the FDS Award design competition for designers Wesley Walters and Salla Luhtasela in 2016. The stool combines the skillful design by Studio Kaksikko and the fantastic craftsmanship of Nikari from Finland. It has been great to see Fiskars-based Nikari's development into a globally known design brand that emphasizes sustainable values. The Perch stool is an ideal gift for anyone who appreciates high quality and timeless aesthetics."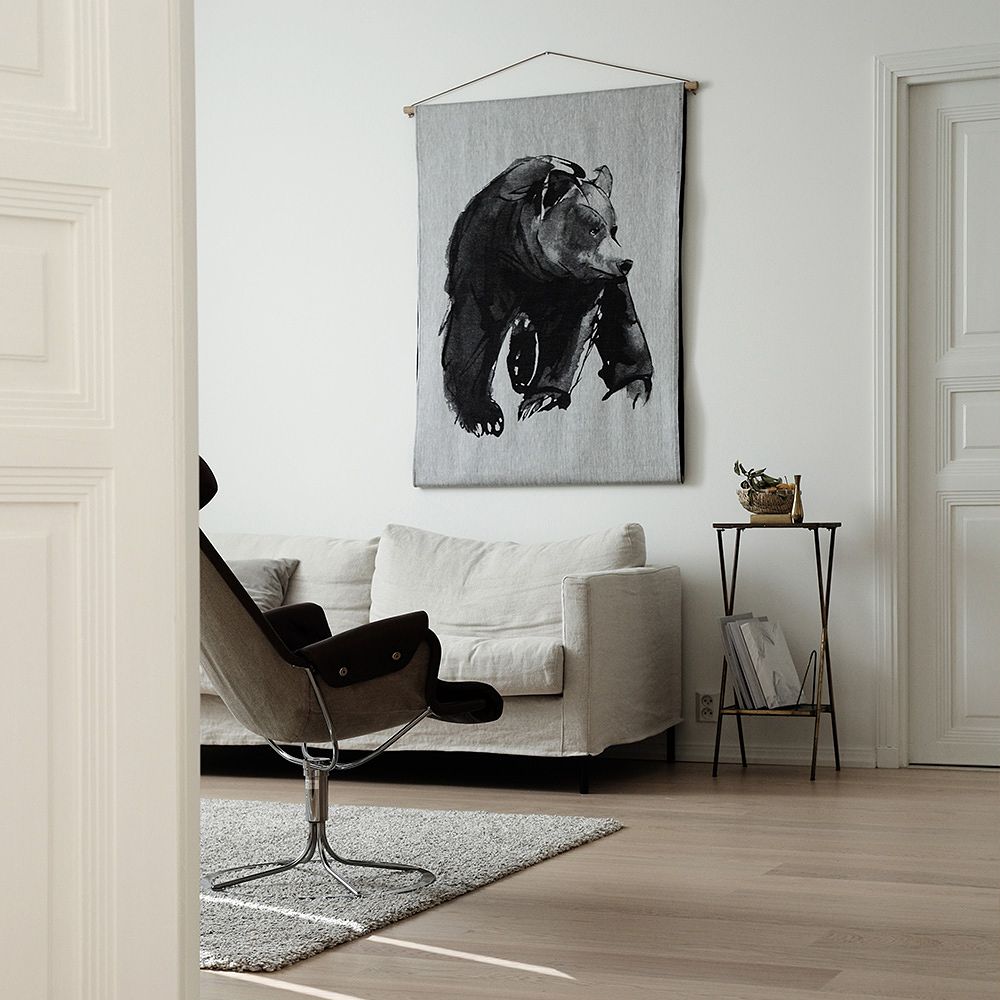 2. For the whole family
"Our Gentle Bear wall hanging is made from organic linen and cotton, in collaboration with Lapuan Kankurit. The picture looks as if it were printed, but actually, it is woven into the fabric with high-precision jacquard technique. The art textiles are part of a limited series of 50 pieces and come with a numbered certificate signed by me. This gift for the whole family, depicting the magnificent king of the forest, is lovely to look at and will endure time, bringing joy for generations to come."
• Teemu Järvi Illustrations Bear art textile >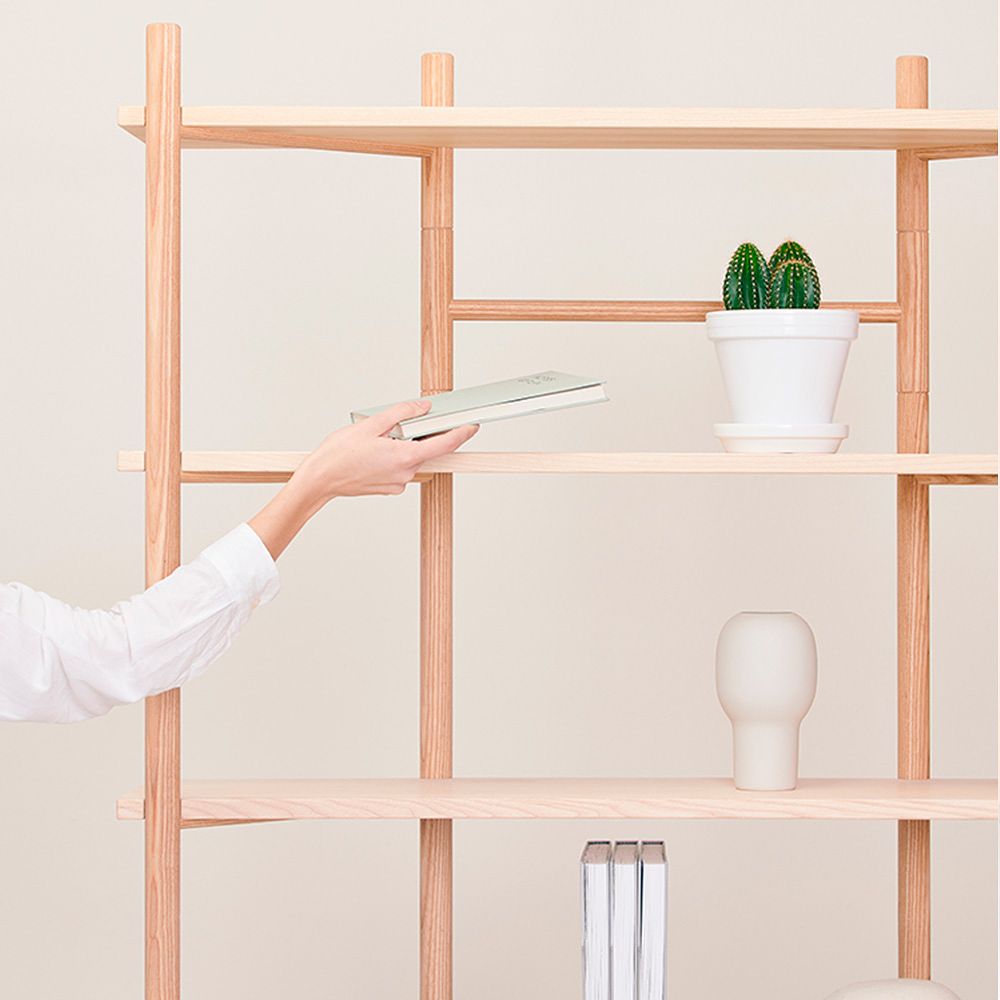 3. For anyone looking for high-quality storage furniture
"Hakola is another example of how bold renewal and focus on your own thing enables you to build a successful consumer lifestyle brand and keep production in Finland. In my opinion, Samuli Helavuo, the designer of the Edit shelf, is one of Finland's most talented young designers, whom we will certainly be hearing from in days to come. Edit is a long-lasting gift that upgrades your everyday life. And it supports Finnish furniture production."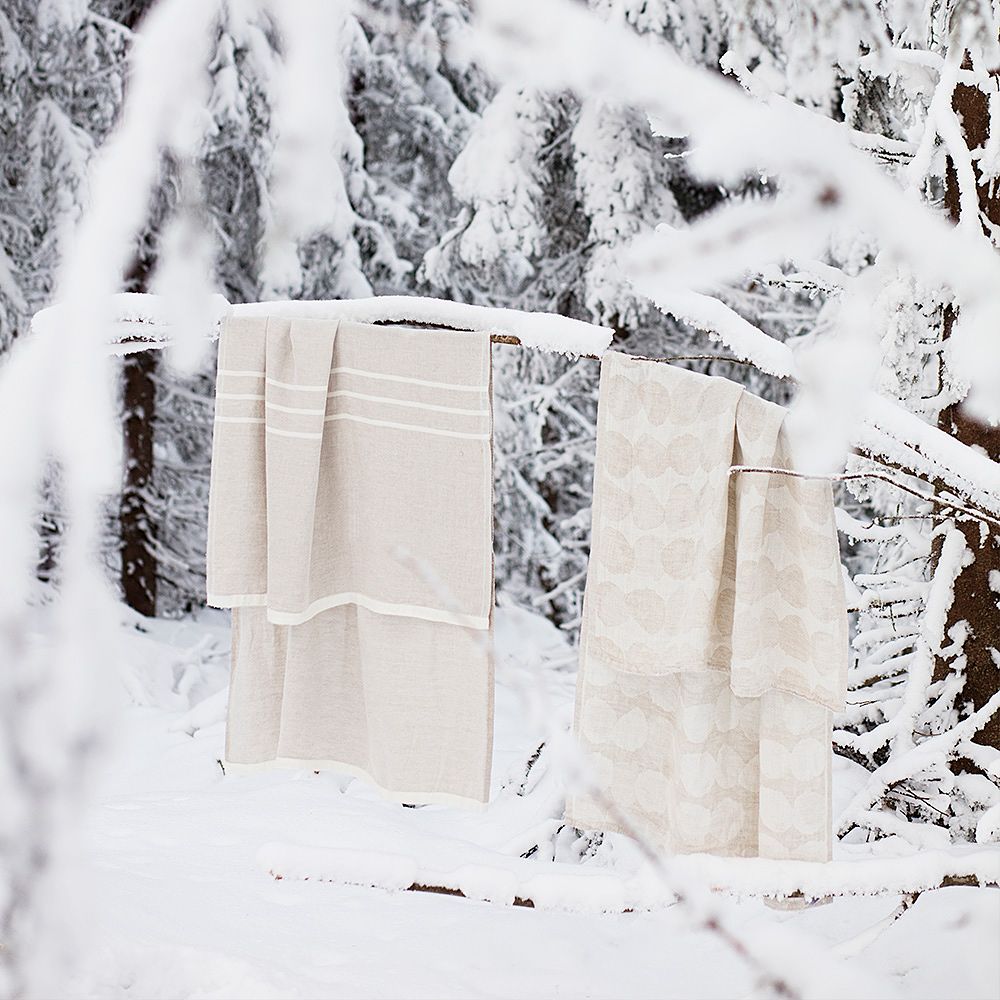 4. For sauna lovers
"Lapuan Kankurit is a prime example of how manufacturing from high-quality natural materials is still possible in Finland and even so that the product prices remain reasonable. Aoi Yoshizawa, who studied textile design at the Aalto University in Helsinki, found inspiration for the Sade collection in raindrops. The large linen bath towels are ideal for winter bathing, and the perfect present for sauna lovers."
• Lapuan Kankurit Sade giant towel >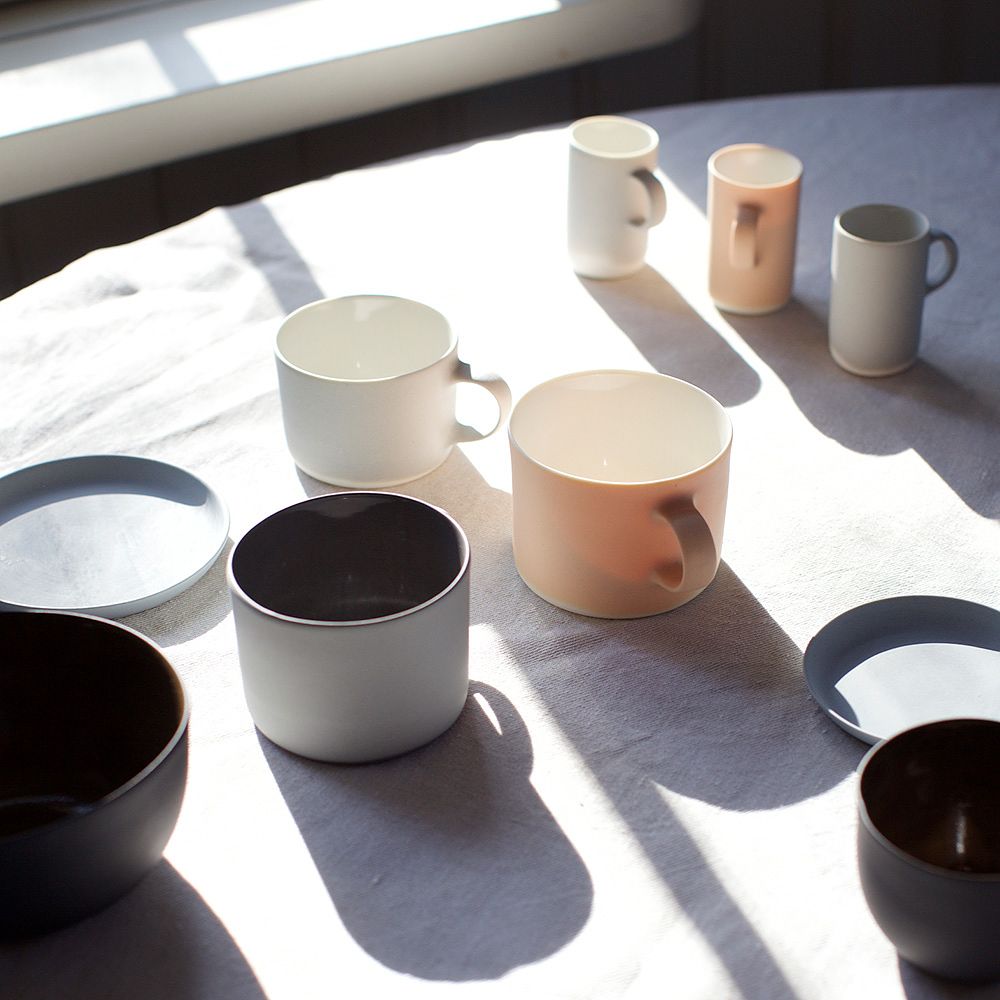 5. For everyday aesthetes
"Katja Hagelstam highlights Finnish design and handicraft skills beautifully in her inspiring Lokal shop, which also serves as a gallery, on Annankatu in Helsinki. Katja also played a key role in the first stages of my own business, and I greatly appreciate her support. The LOKAL x FDS collection, curated in cooperation with Finnish Design Shop, includes objects, each more fascinating than the other, which make perfect gifts for all everyday aesthetes."
• Lokal Helsinki Kahvi coffee cup >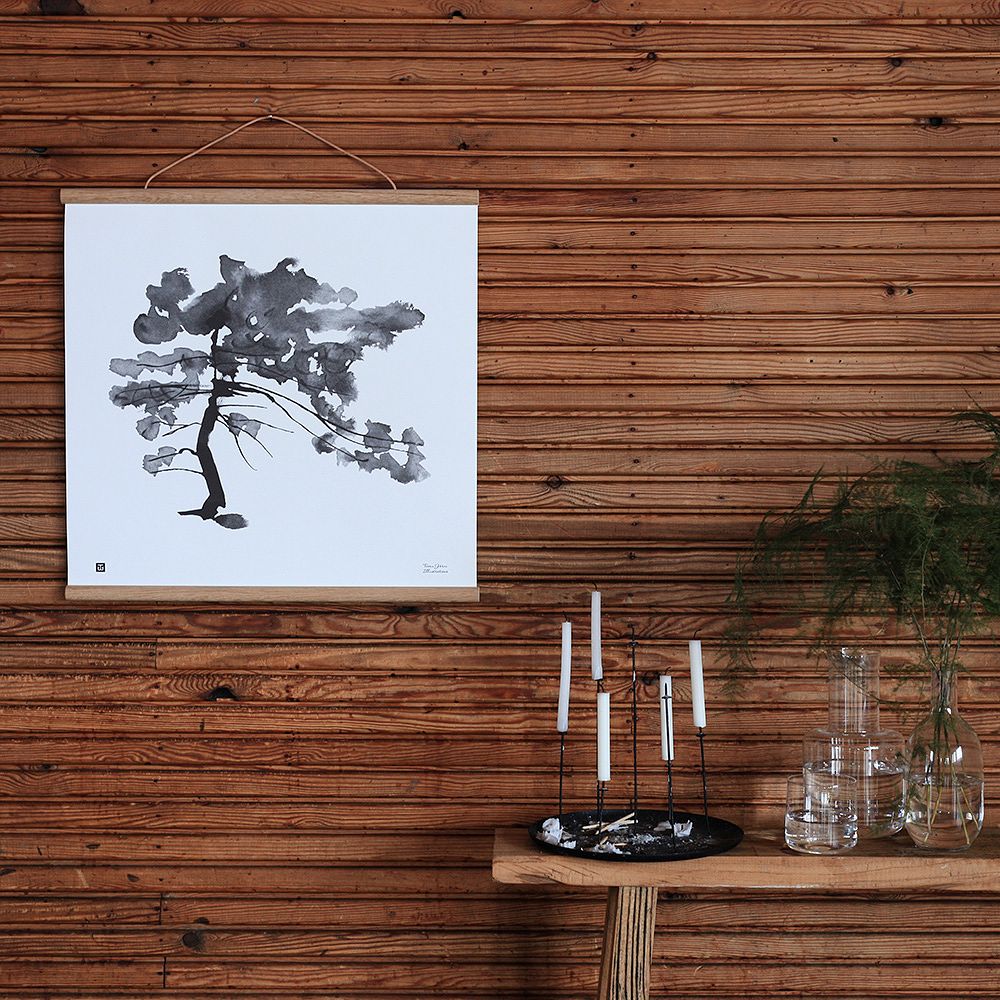 6. For anyone preferring a calm mood
"Because there is more to life than just perfect fir trees, it is fine to hang a crooked pine tree on the wall for Christmas. Our minimalistic Pine Tree art poster is offset-printed in Helsinki on premium quality FSC-certified matte paper. The serene illustration is ideal for example for the parents' bedroom, to bring some welcome peace to the hustle and bustle of everyday life. The poster fits nicely in the hand-made oak wood poster frame ."
• Teemu Järvi Illustrations Pine Tree poster >
See also:
• All Teemu Järvi Illustrations products >
• The LOKAL x FDS collection >
Edit: Laura Hallikainen Photos: Katja Lösönen, Susanna Vento, Riikka Kantinkoski and manufacturers