The full spectrum of the Scandinavian interior decoration style was present at the Stockholm Furniture & Light Fair 2019. We listed the current trends and four of the most inspiring exhibitions.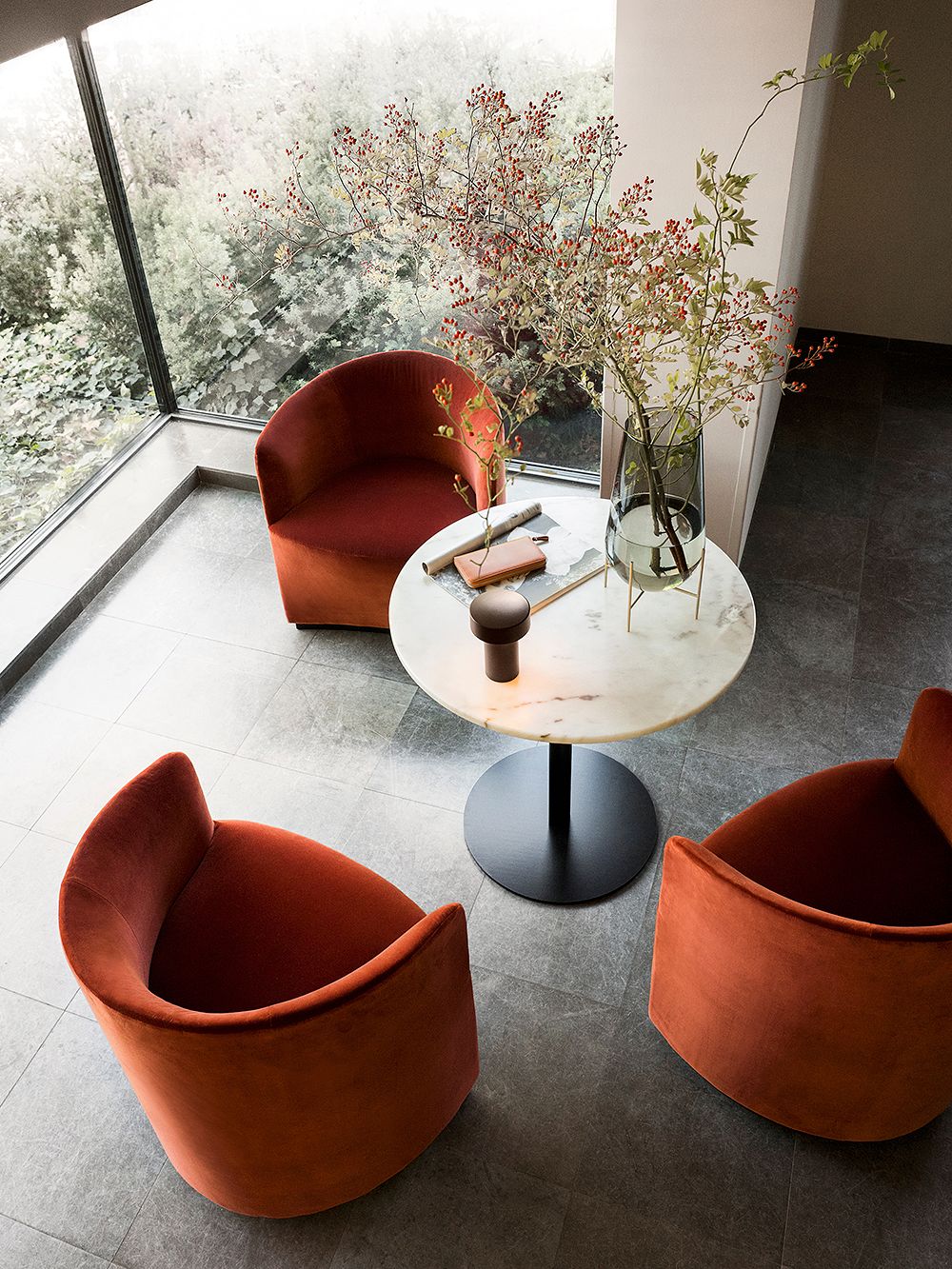 Curved shapes
This spring's new range of furniture is not only simple and minimalistic but contains plenty of round and padded silhouettes. Sofa and armchair upholstery is now sizeable with bold colors and patterns.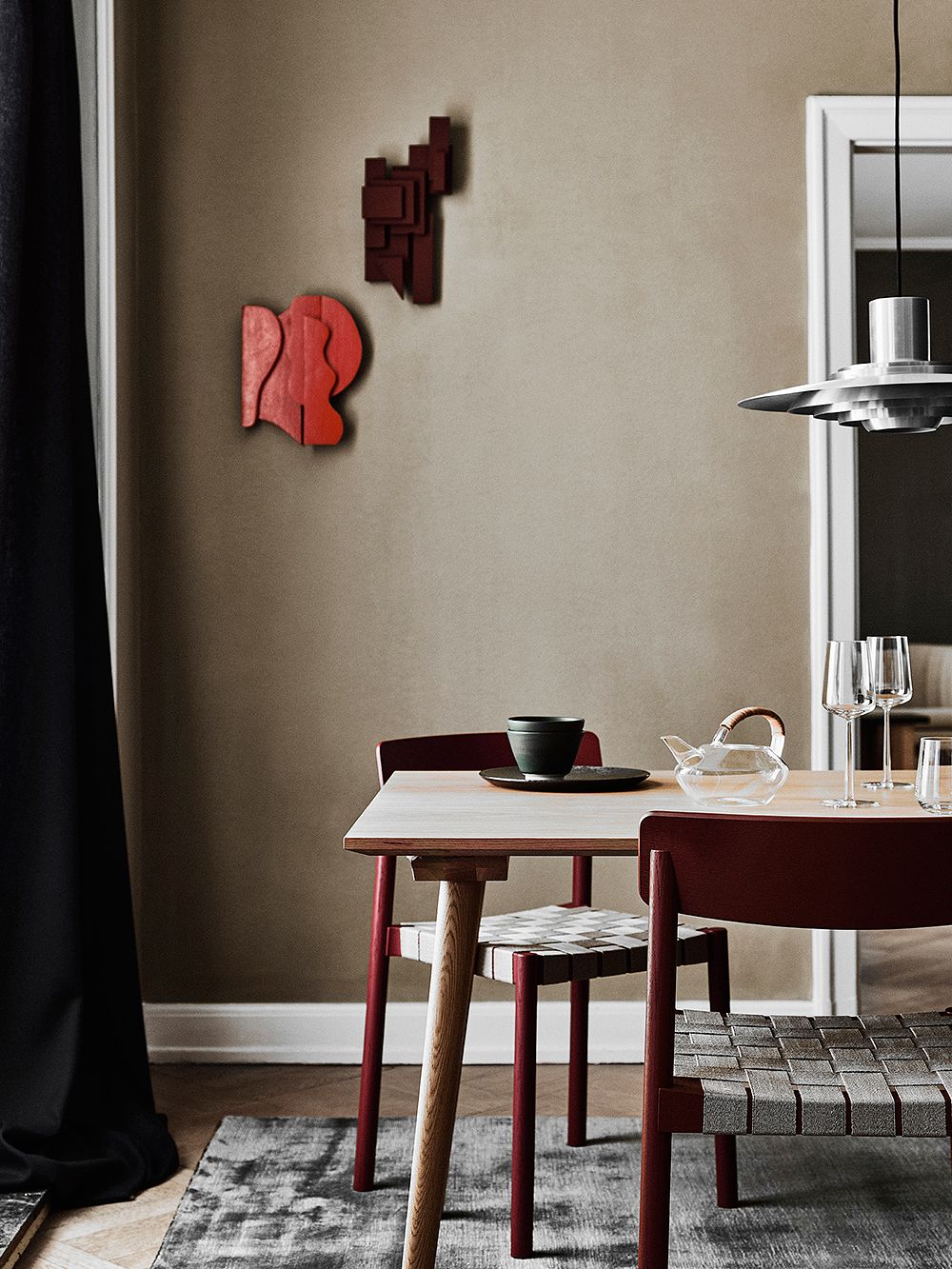 The return of webbing
The classical webbing has made a comeback. Webbing is found both in new furniture and Alvar Aalto's Artek 611 chairs available in updated colors. The light rattan webbing still seems to be popular.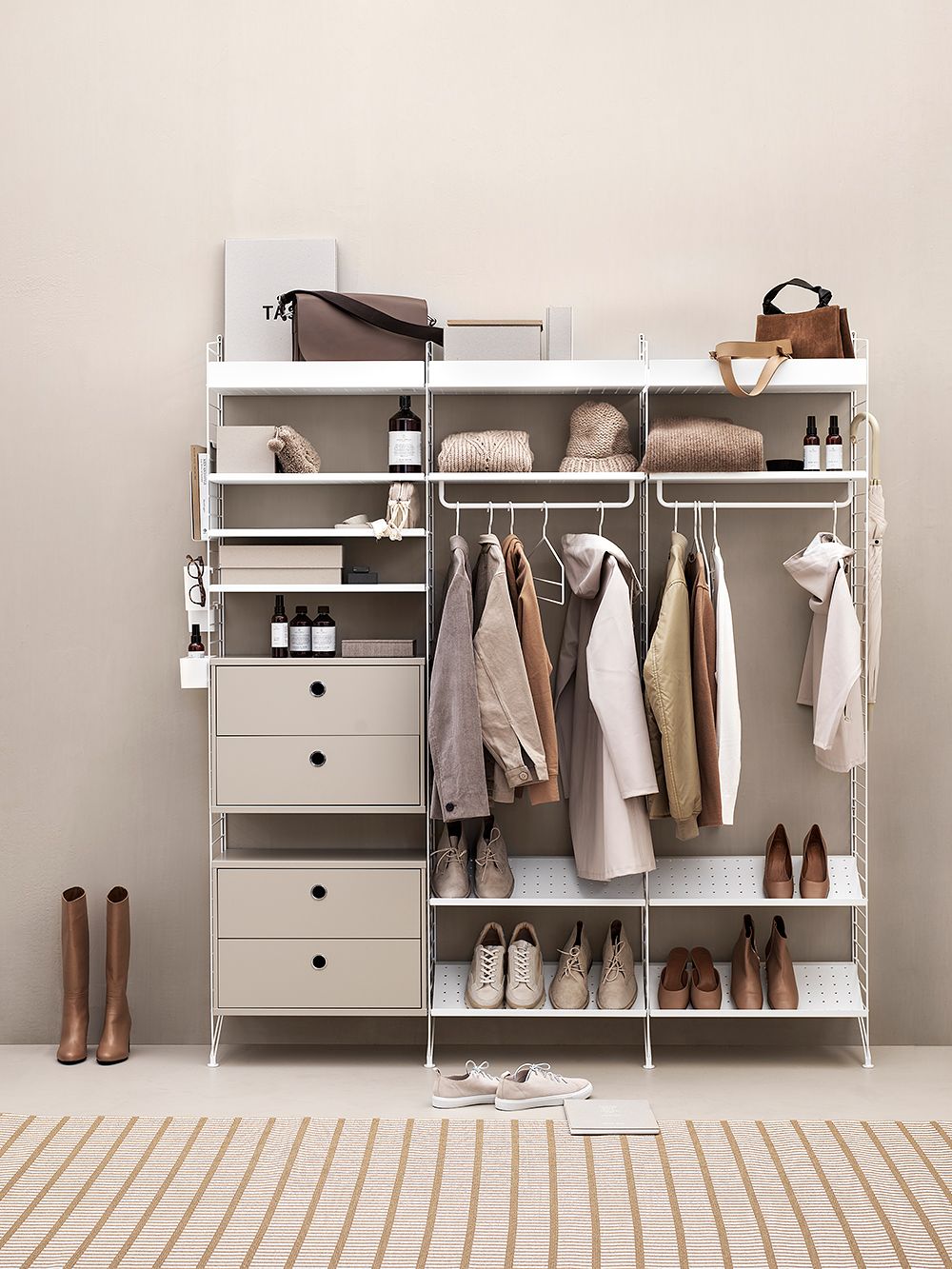 Bold and warm colors
We were enchanted by String's stand created with neutral colors, but were also delighted to find plenty of more vibrant hues. The most popular warm and soft colors were burnt orange, yellow, beige and brown, balanced by colder chrome surfaces and the odd bit of blue. Dark wood was also used a lot.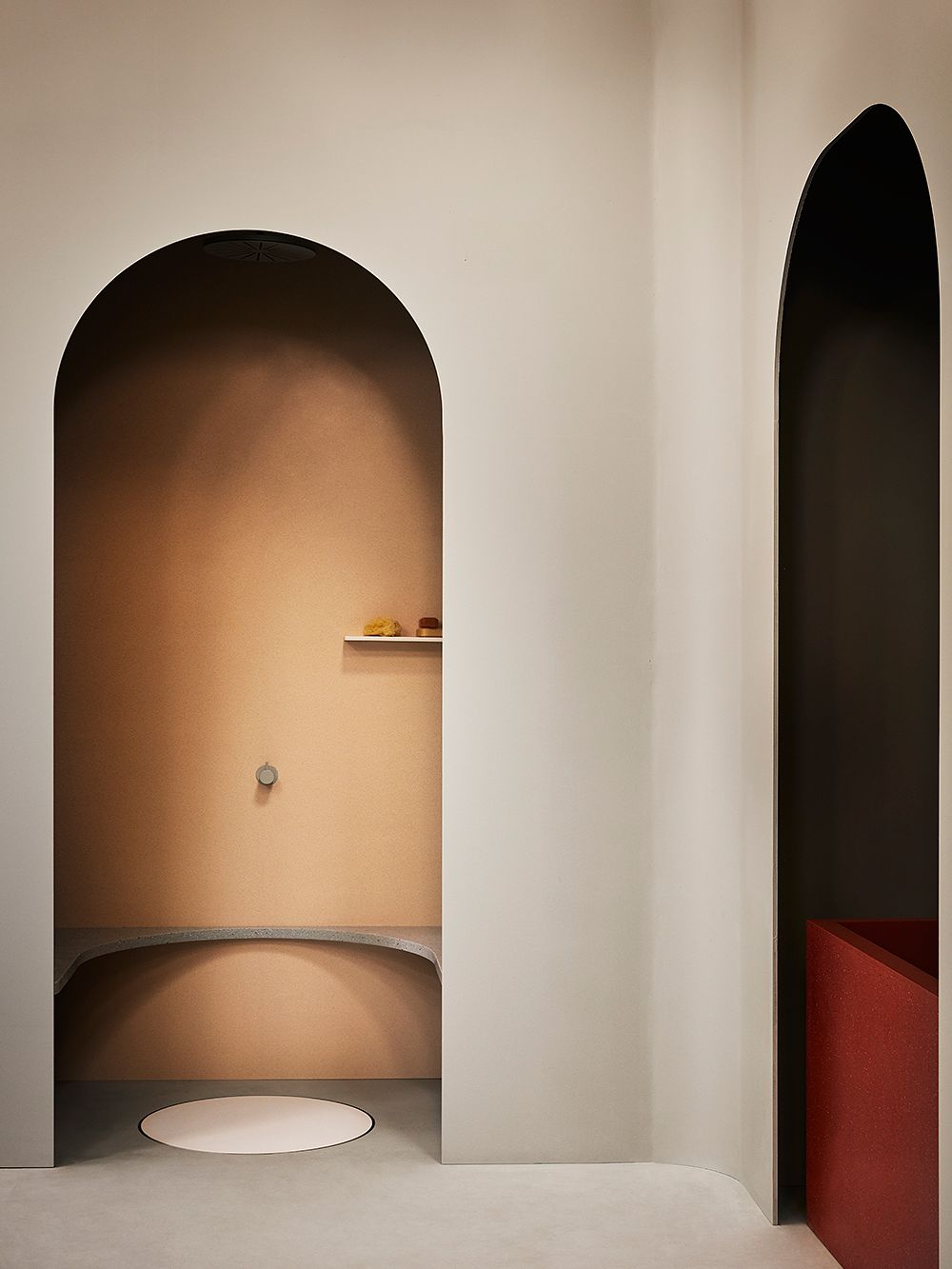 Genuine, luxurious materials
Genuine materials are always topical. The furniture had leather and wool upholstery, and steel and other metal colors. Long, beautifully draped curtains have also made a comeback. Sofa and dining tables were made using plenty of luxurious stone surfaces, and terrazzo is clearly one of the trendiest materials at the moment. Durat and other composite materials were also seen a lot: we were particularly fond of the Vieser X Durat stand designed by Linda Bergroth.
+ 4 of the most inspiring exhibitions in Stockholm: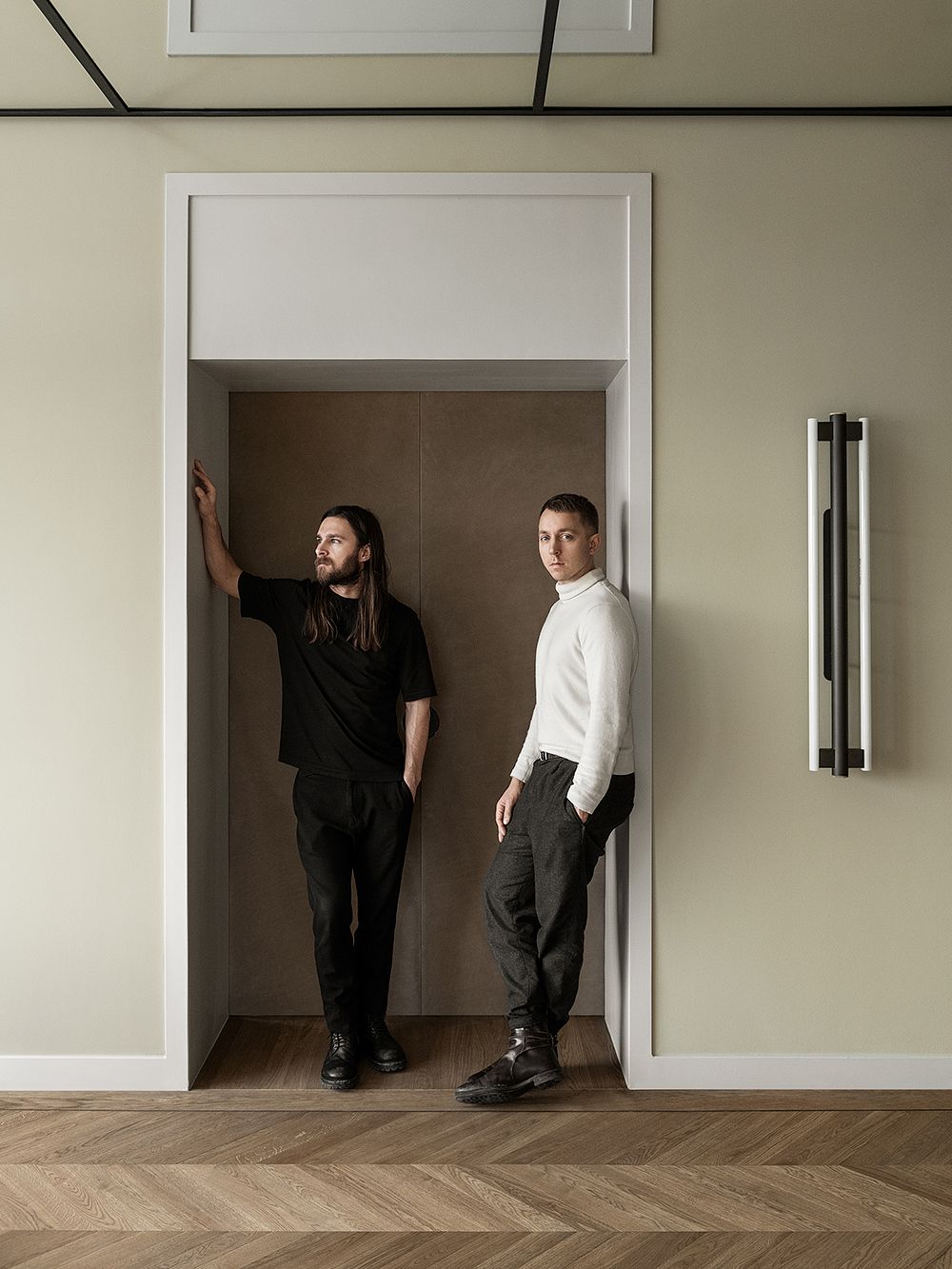 1. Frama – Spatial Sensibilities
The Danish furniture manufacturer Frama presented its new pieces in the Spatial Sensibilities exhibition in Kungsholmen. The space was architect Andreas Martin-Löf's own apartment, and its meticulous renovation was almost completed. We were inspired by the minimalistic presentation of Frama's products, and the skillful use of neutral colors. The fair stands had plenty of magnolia leaves, and so did Spatial Sensibilities.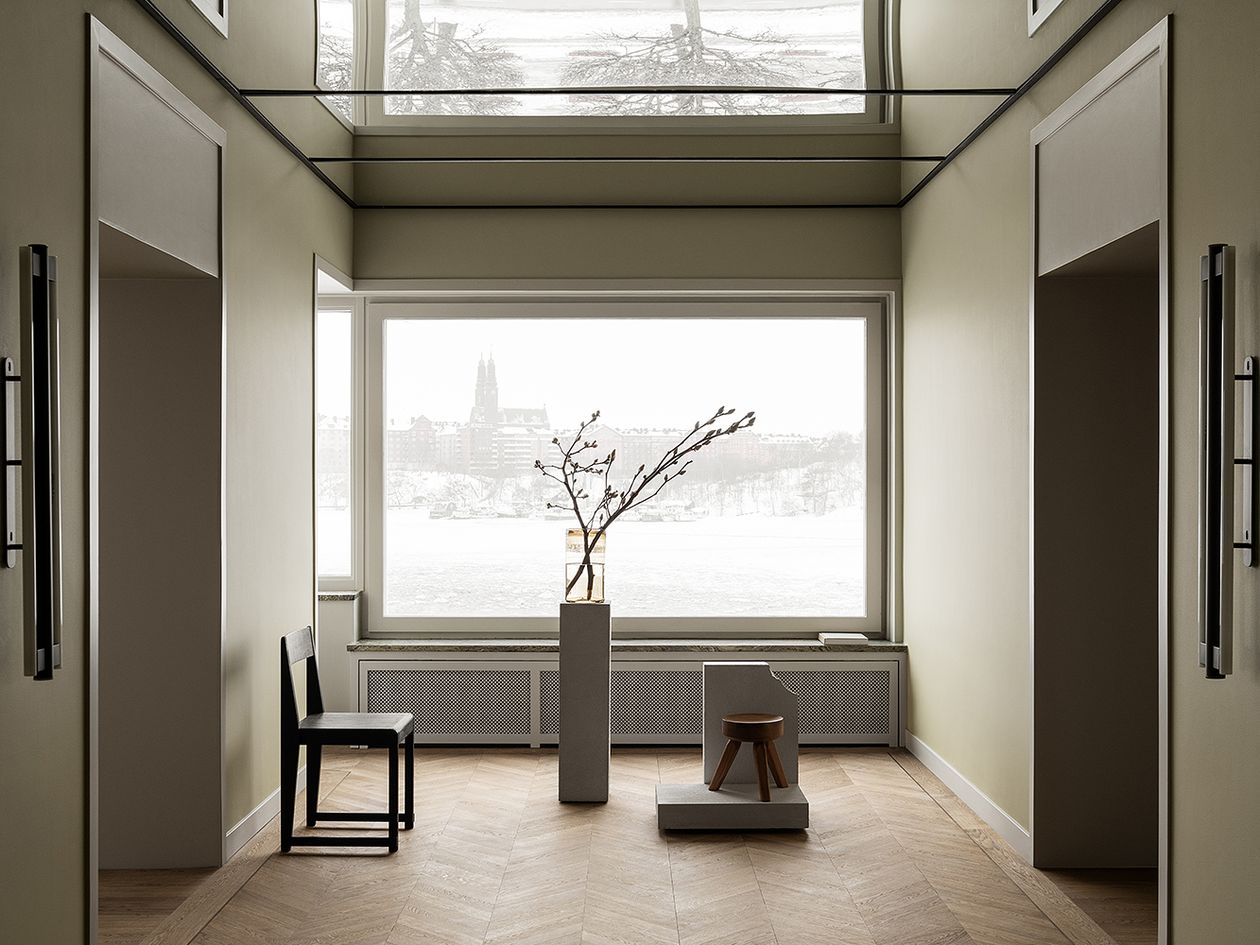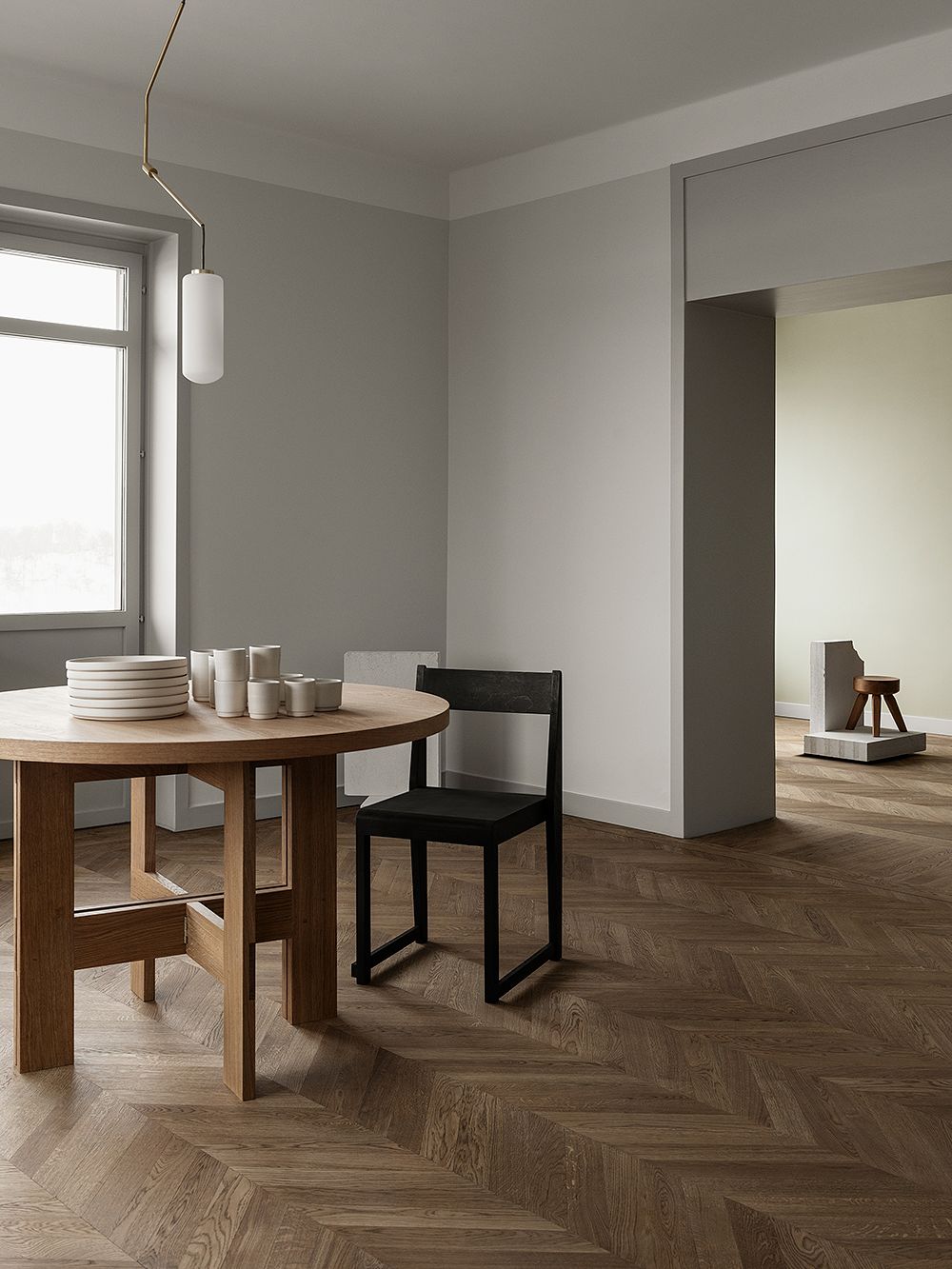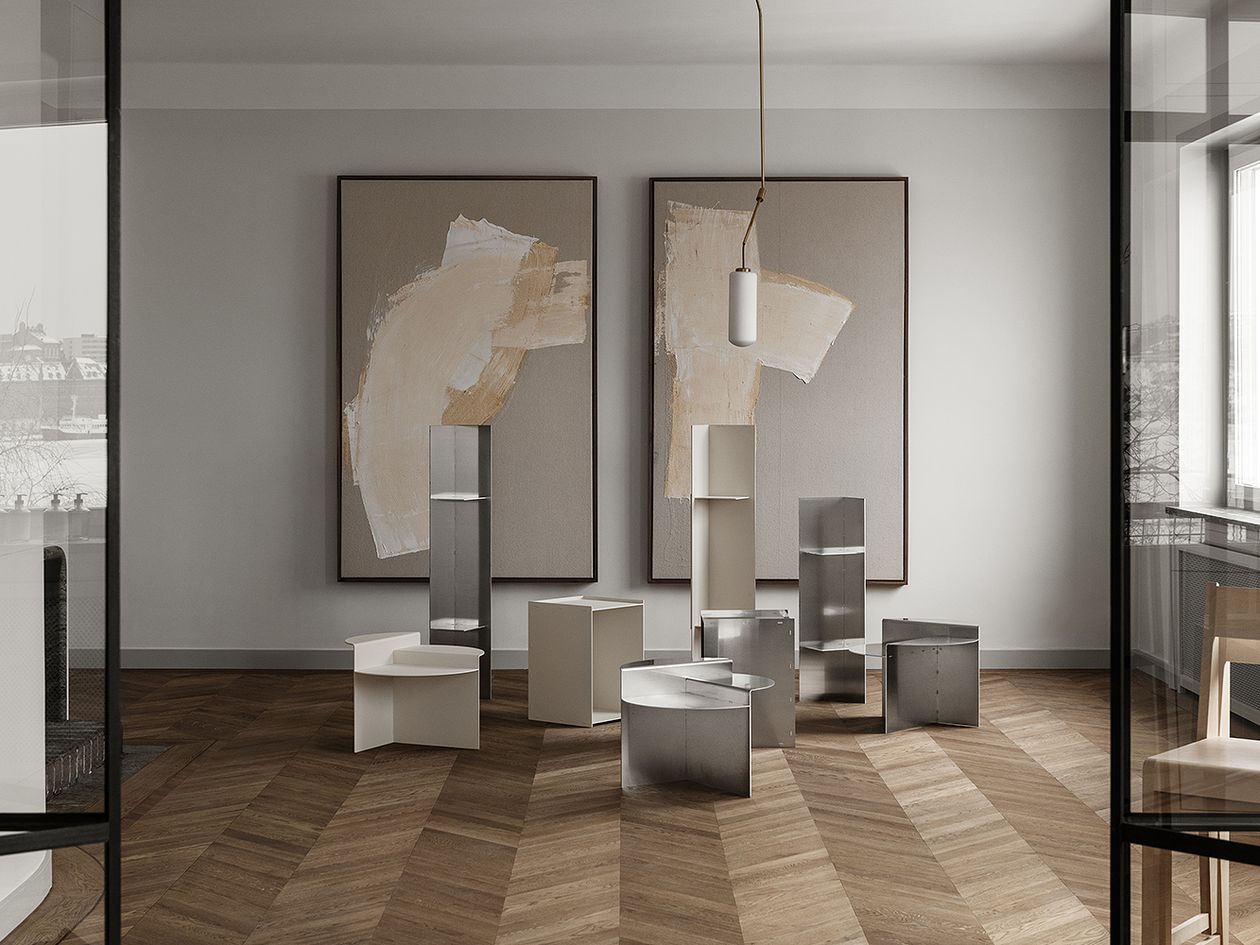 2. Iwatemo at Jacksons
Ville Kokkonen and Harri Koskinen presented their new Iwatemo brand, consisting of a chair, stools and ceramics. The products were made in collaboration with artisans in Iwate in northeastern Japan. The project was started in 2016 with a study into the area's traditional production methods.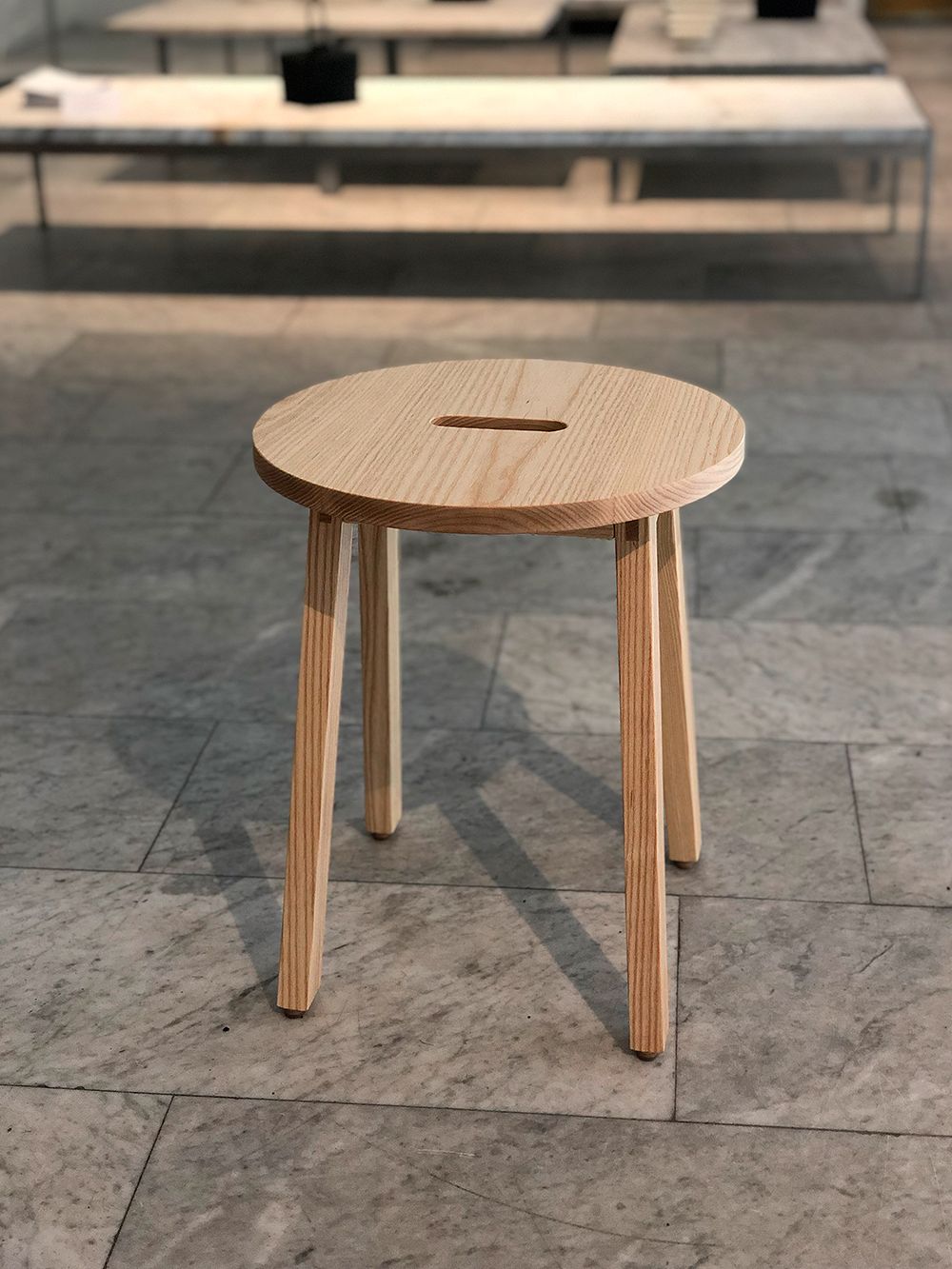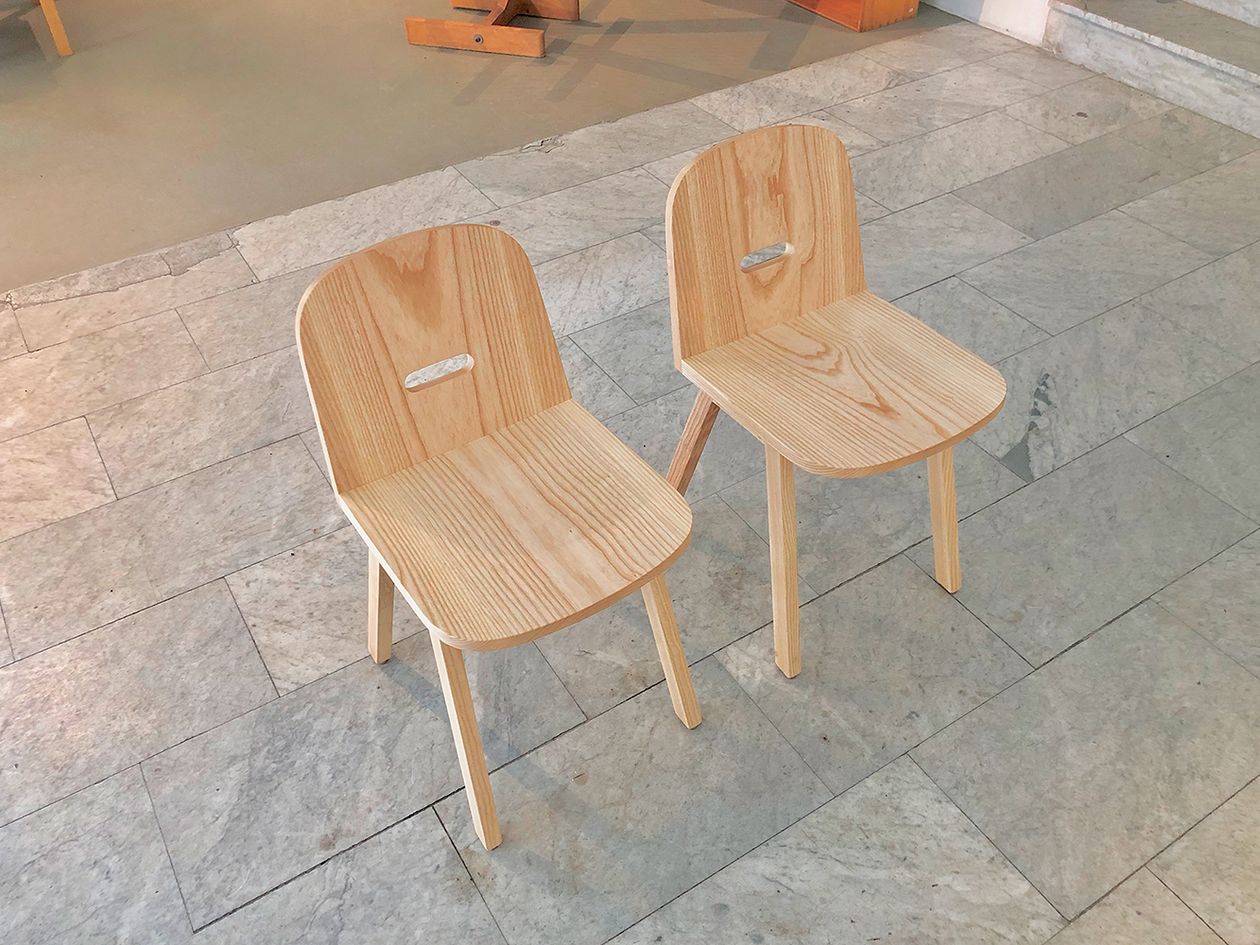 3. Luca Nichetto – Heritage
Svenskt Tenn's store displayed designer Luca Nichetto's colorful Fusa lamps and candle lanterns. Nichetto, who is from the island of Murano, Italy, learnt about the local glassblowing already as a child, because his grandfather was a glassblower and his family and many friends worked in the glass industry. He drew his inspiration for the Fusa series from Josef Frank's Terrazzo pattern. The exhibition is open in Stockholm until 31 March 2019 at Strangvägen 5.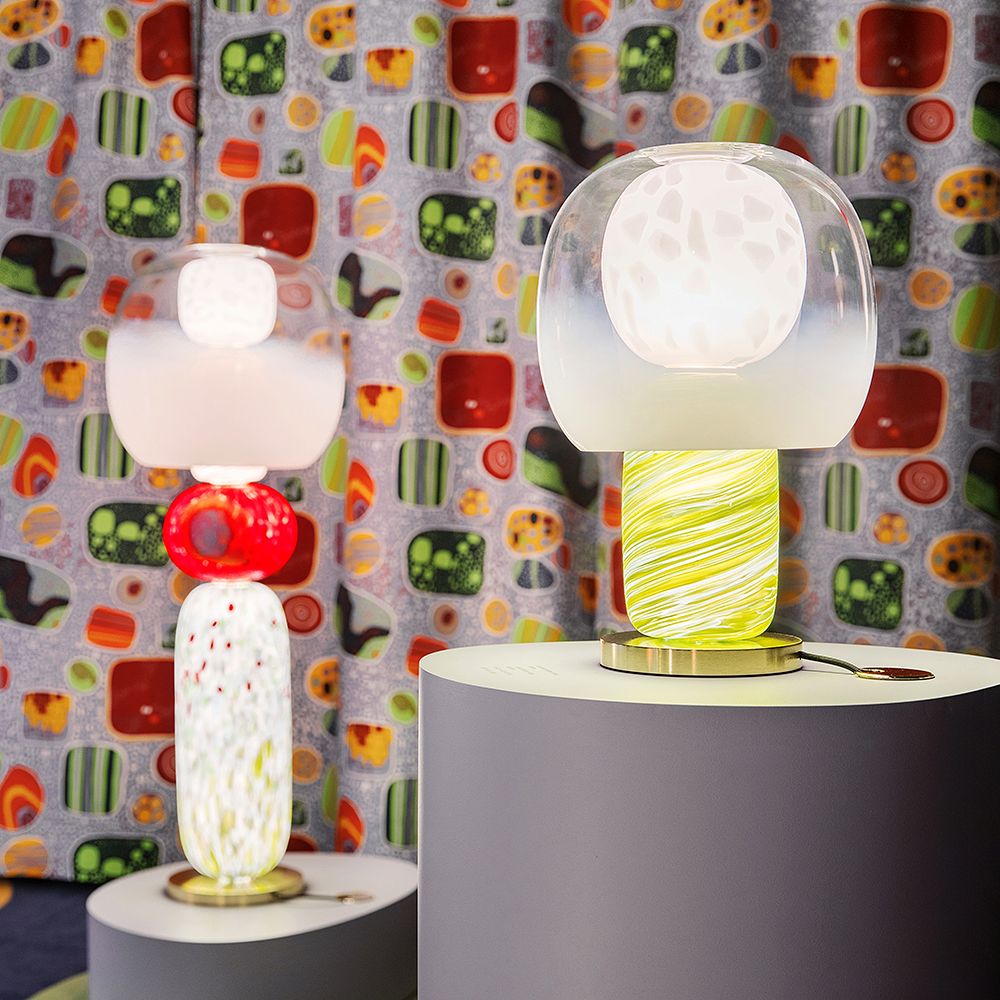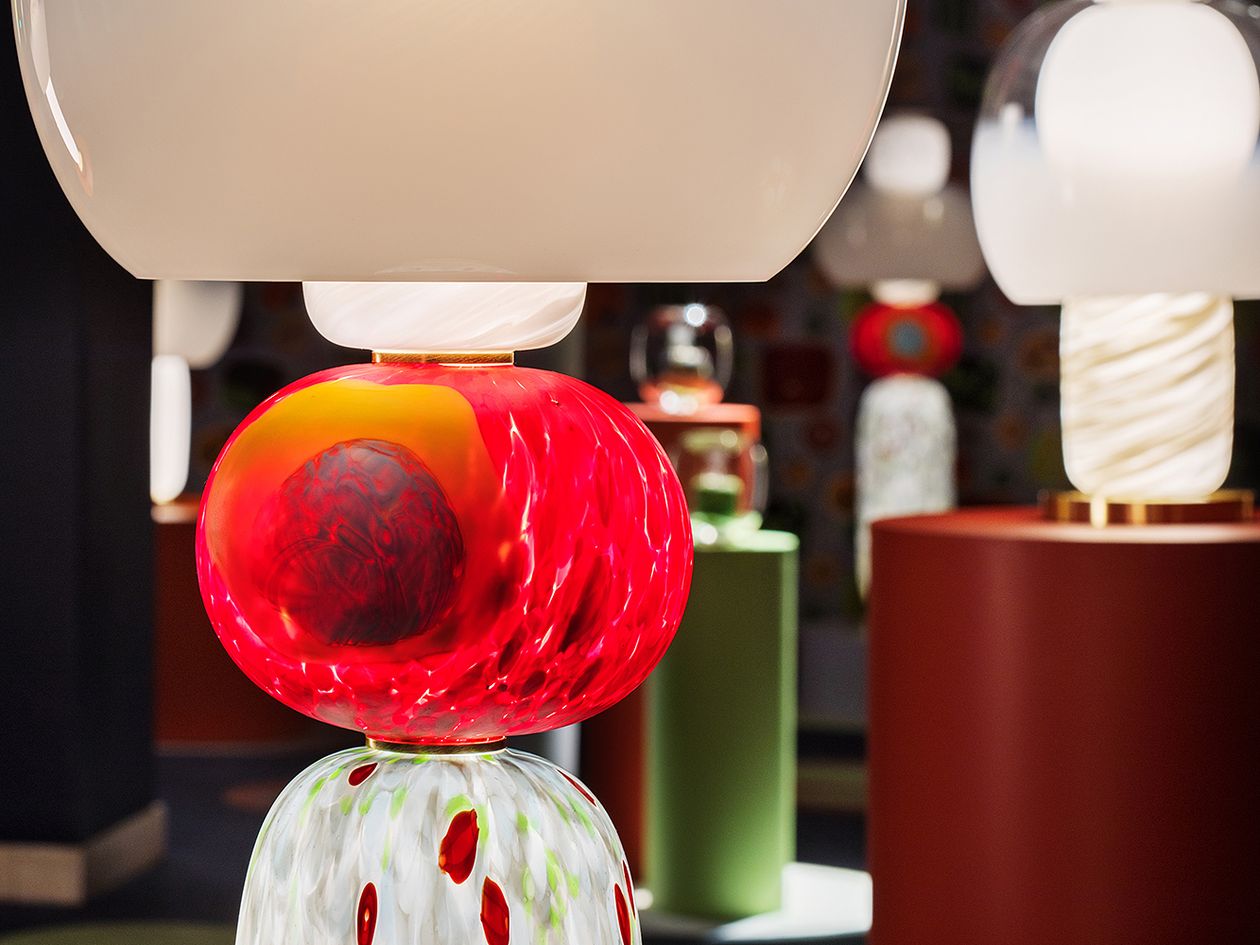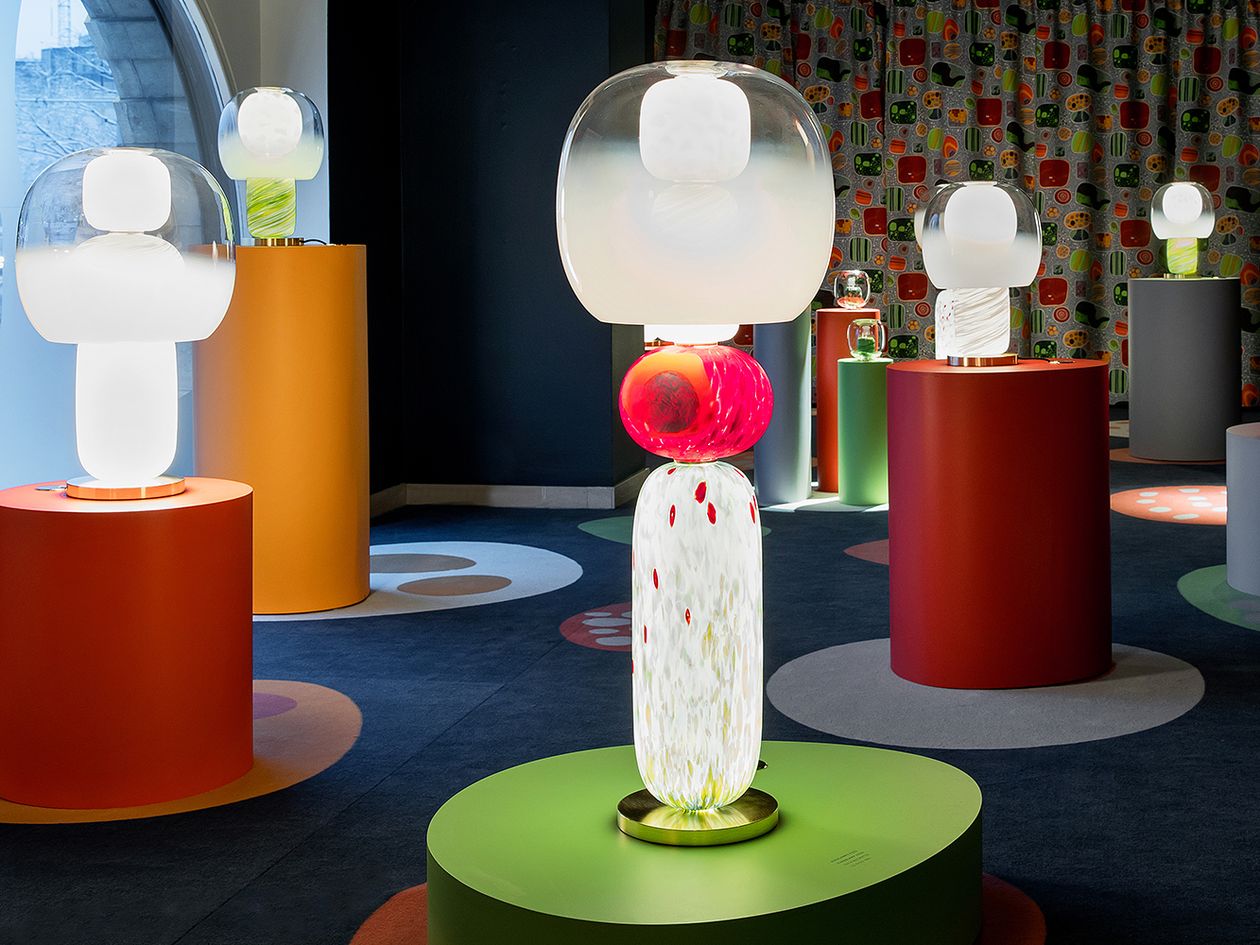 4. The Fenix Palace
The joint exhibition by Japanese furniture manufacturer Ariake and Swedish My Residence magazine in the center of Stockholm was stunning with its historical interior and dark decor. It contained a selection curated by the editor-in-chief Hanna Nova Beatrice, consisting of furniture, accessories and lamps from various brands. The designers of Ariake's new products included, among others, Norm Architects, Staffan Holm and Anderssen & Voll.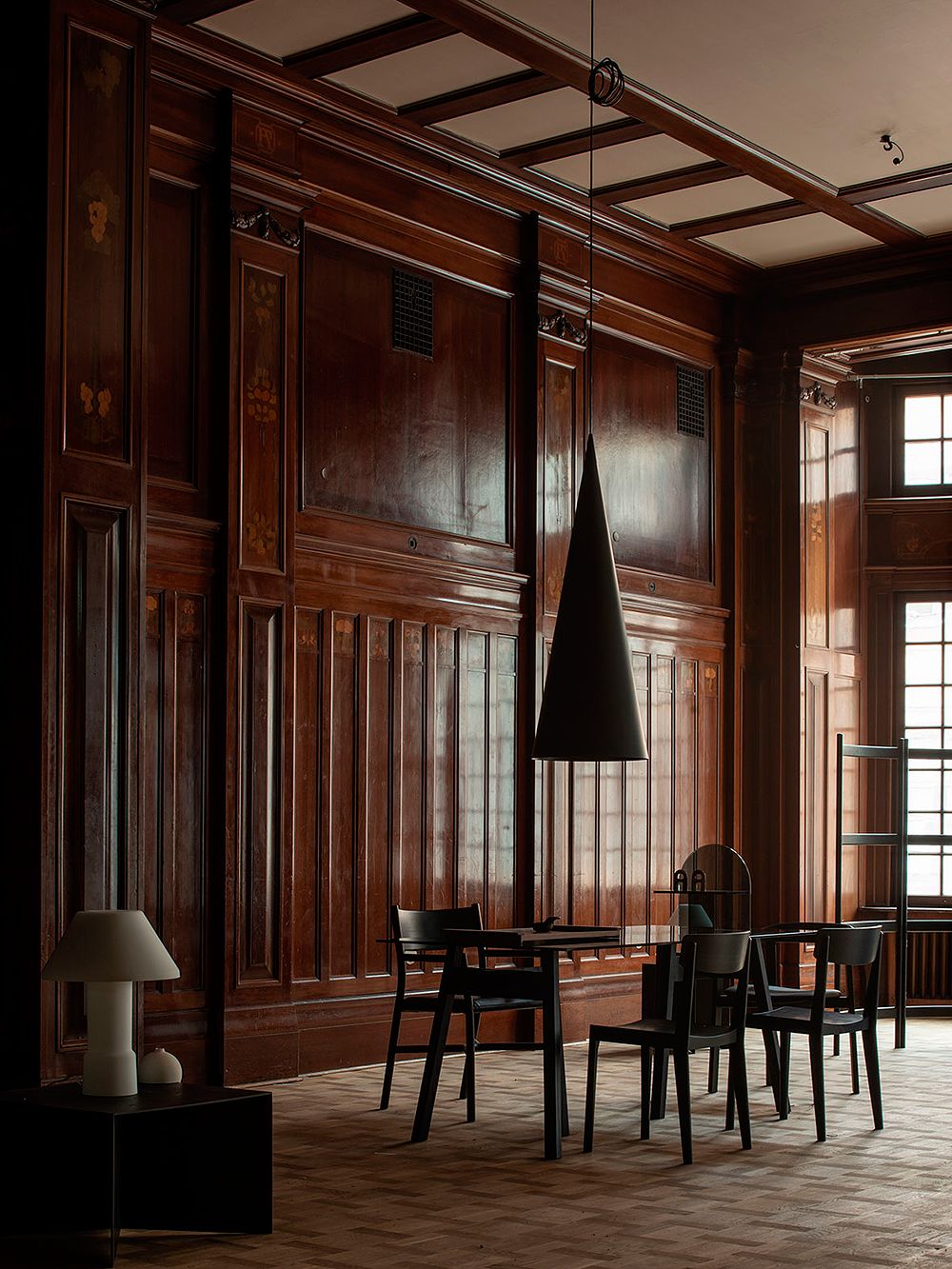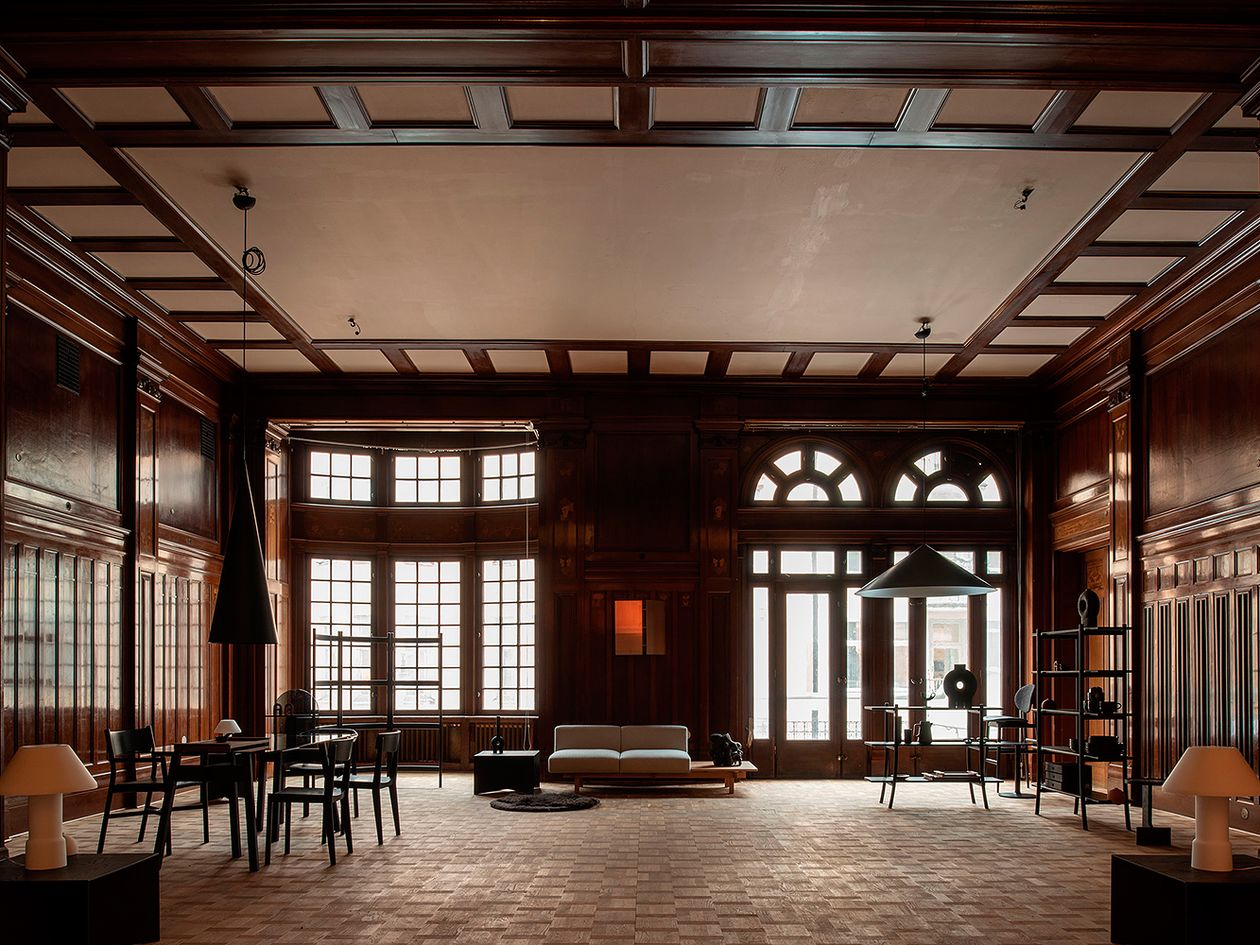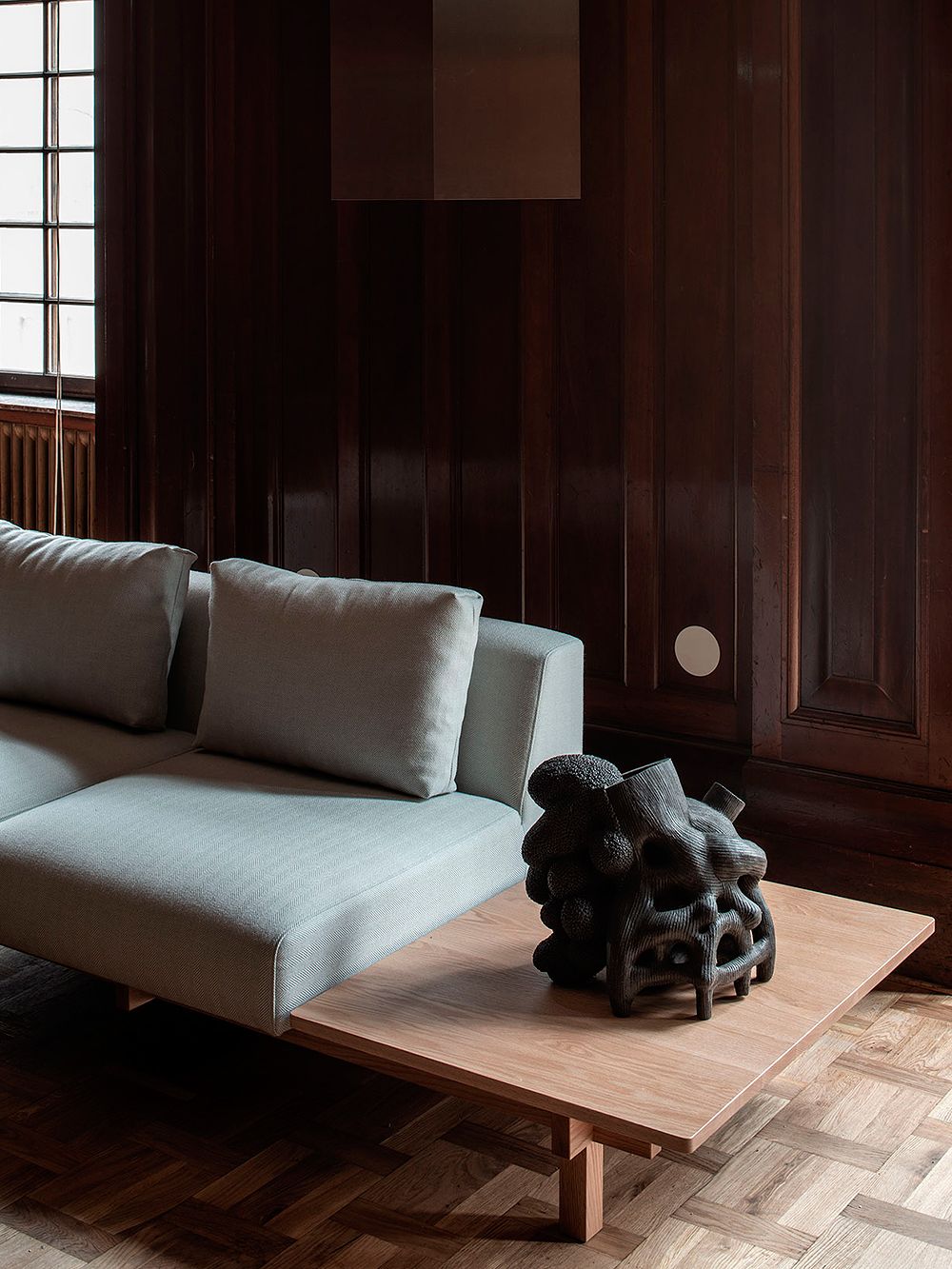 See also:
• The Best of Stockholm Furniture Fair >

Edit: Mikko Vaija Images: Manufacturers and Erik Lefvander, Fanny Hansson ja Andy Liffner