Pamper your indoor plants – they not only purify the air but also create a homely atmosphere. Spraying, trimming and changing the soil will already go a long way. Check out these tips for taking care of green plants in the spring and complete your decor with new beautiful pots.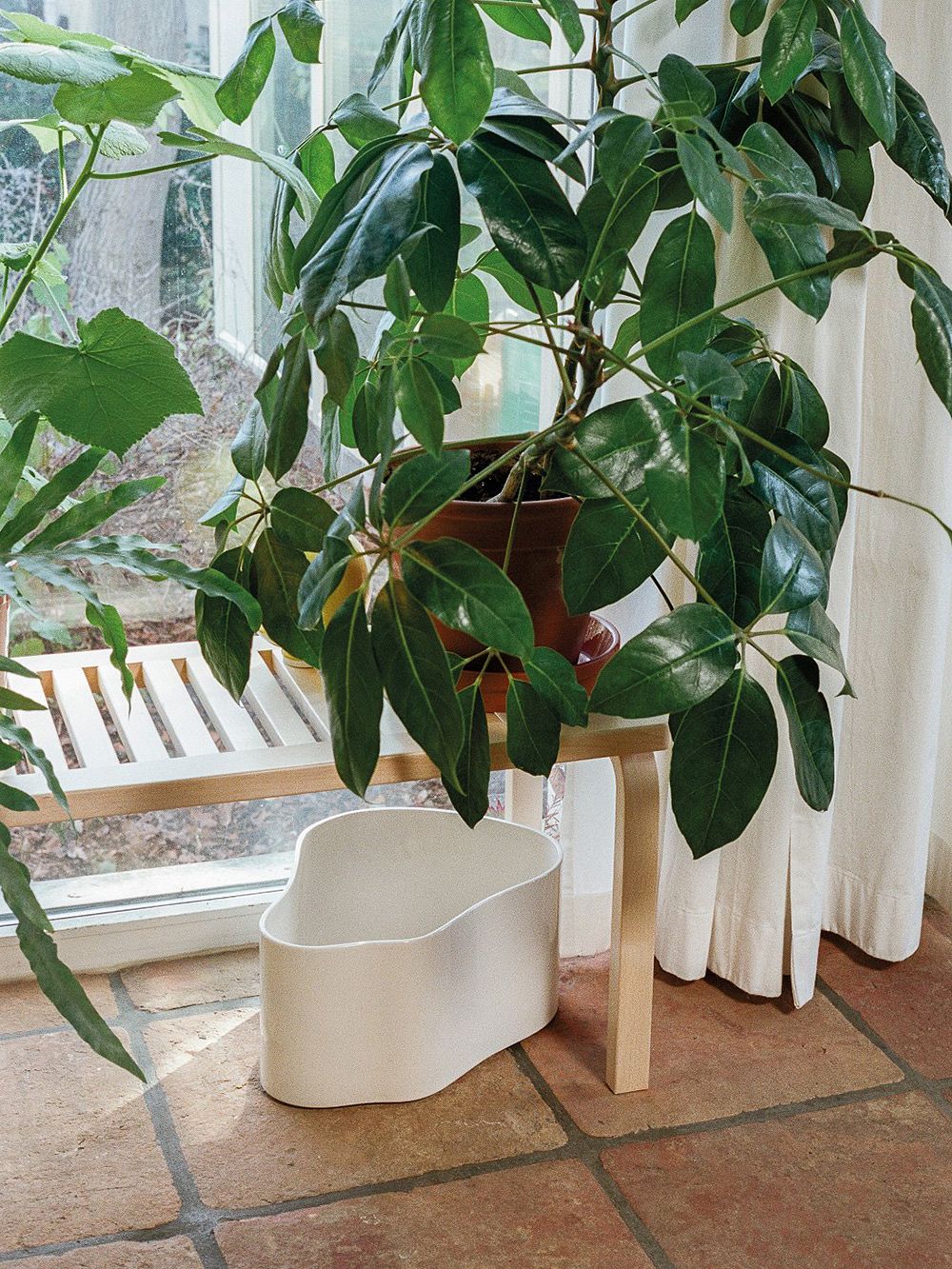 Artek's Riihitie plant pot makes a perfect decorative pot and catches the eye with its organic shape.
Shower your plants
Liven up your houseplants by spraying them with a good amount of water. Sunlight can easily burn holes in the surface of the leaves where any droplets are, so do not place the plant directly onto a sunny windowsill post-shower. It is a good idea to wipe any dust off of smooth and shiny-surfaced plants with a damp rag.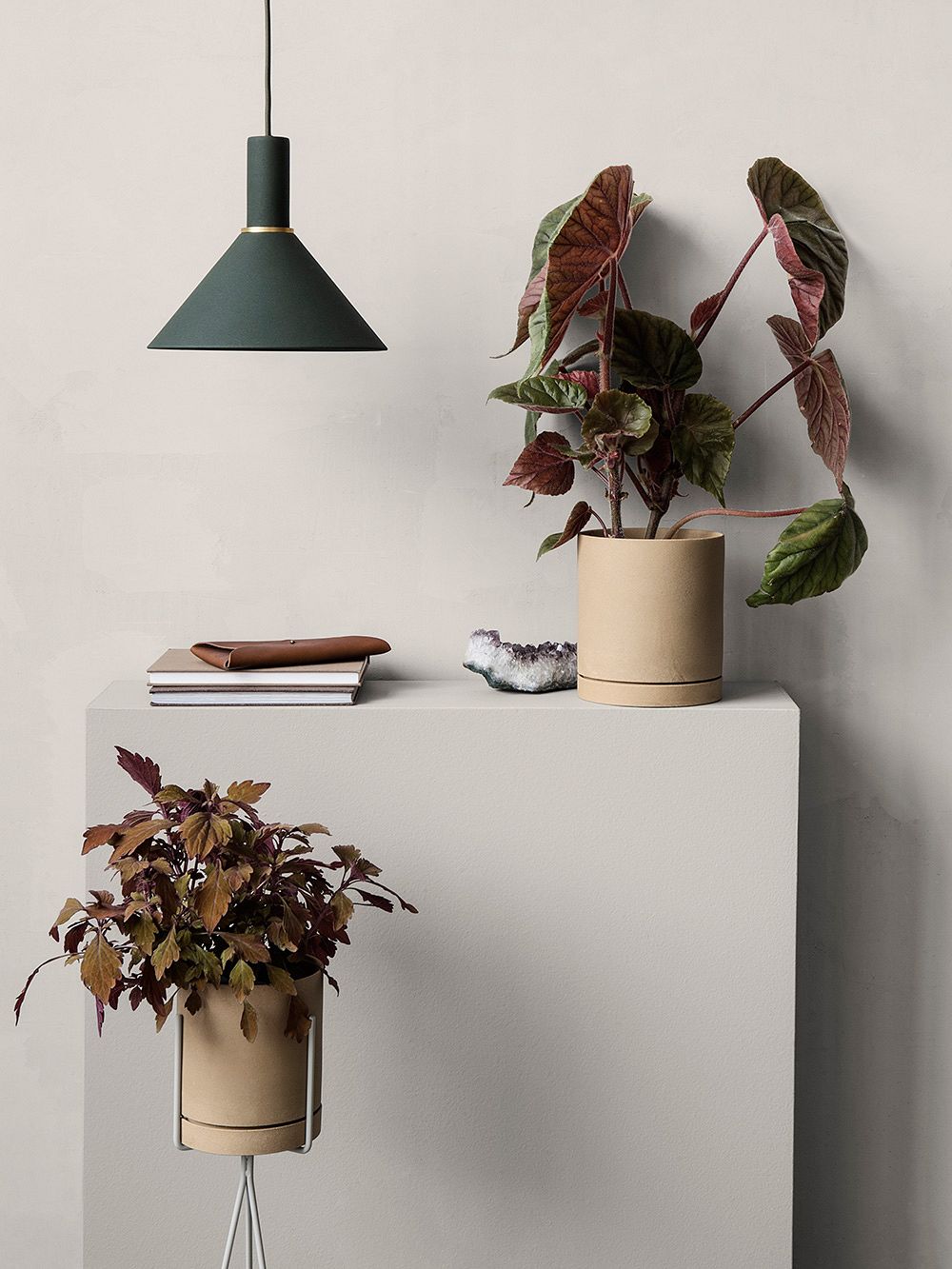 The Sekki pot from Ferm Living comes in three earthy tones: curry, rust and charcoal.
Trim them up
With the spring sun shining in, plants that were once green may seem droopy and lifeless. The look of the plant can be improved nearly instantly by cutting away dry and yellow stems. When changing the soil, you can also remove dead roots with scissors or a sharp knife.
Give your plant an instant makeover by cutting away dry and yellow stems.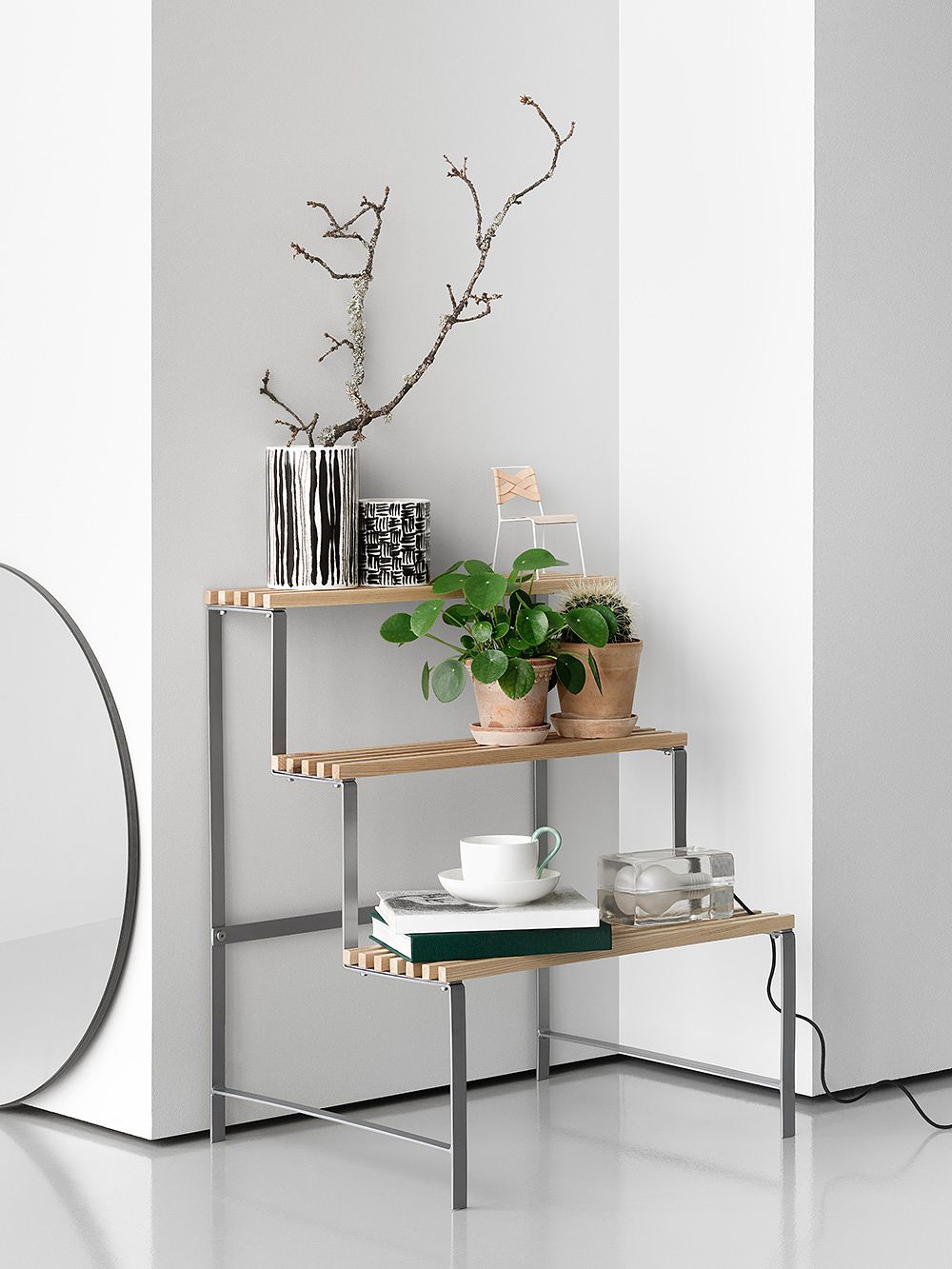 Design House Stockholm's Flower pot stand is great for both growing houseplants and displaying your favorite design objects.
Change the soil
It is a good idea to change the soil annually for green plants, but for plants that are in good form or those that thrive in larger pots, new surface soil may suffice. The suggested time is from February or March onwards. If a plant seems to need more room, plant it in a larger pot. It is also advisable to exchange the plastic planting pots of new indoor plants and change their dry mix with fresh, nutrient-rich soil.
Skagerak's contemporary Edge terracotta pots are also suitable for outdoor use.
Pick your pots
Smart-looking flowerpots top off any green thumb's interior décor. Choose a pot that suits your style, also taking note of its intended use. The bottom of the planter should have a hole so that excess water can flow out instead of staying in the container and rotting the roots. Pots with a solid base work best combined with a smaller planter that features a drainage hole.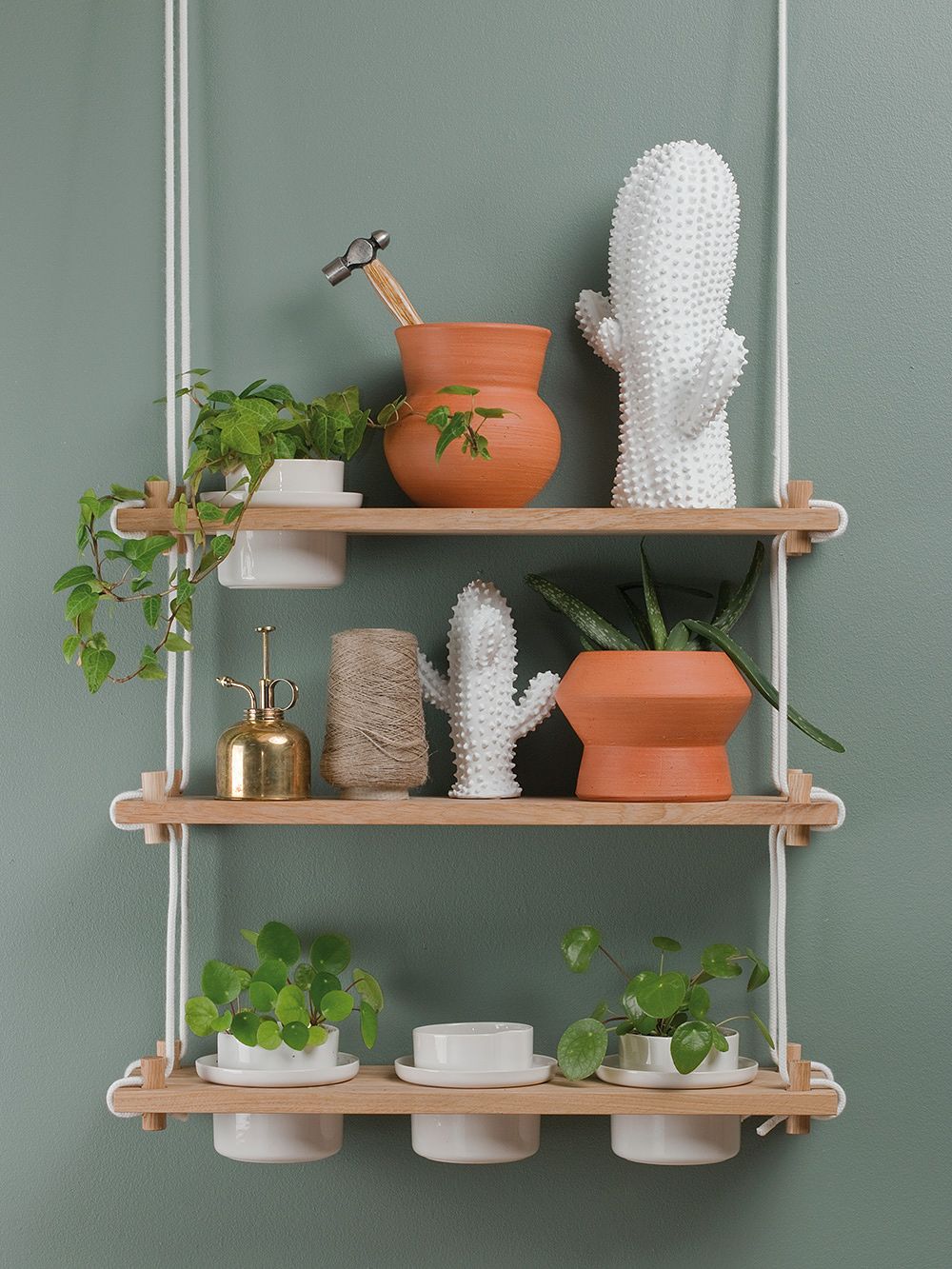 Hakola's delightful Riippu Garden shelf was designed by Samuli Helavuo.
Set your flora on display
Woven baskets or paper bags can also be used as decorative pots – be creative. Hanging baskets, flower shelves and tables, which have returned to stores after years of absence, are great for many types of décor and bring variety to a green interior.
See also:
Flower pots and planters at Finnish Design Shop >
Text: Riina Ahtola Images: Manufacturers