Every month, Finnish Design Shop's Showroom Manager Maija Rasila and her team pick the showroom's most interesting products and interior decoration trends. In March, favorites from the new exhibition are in the spotlight.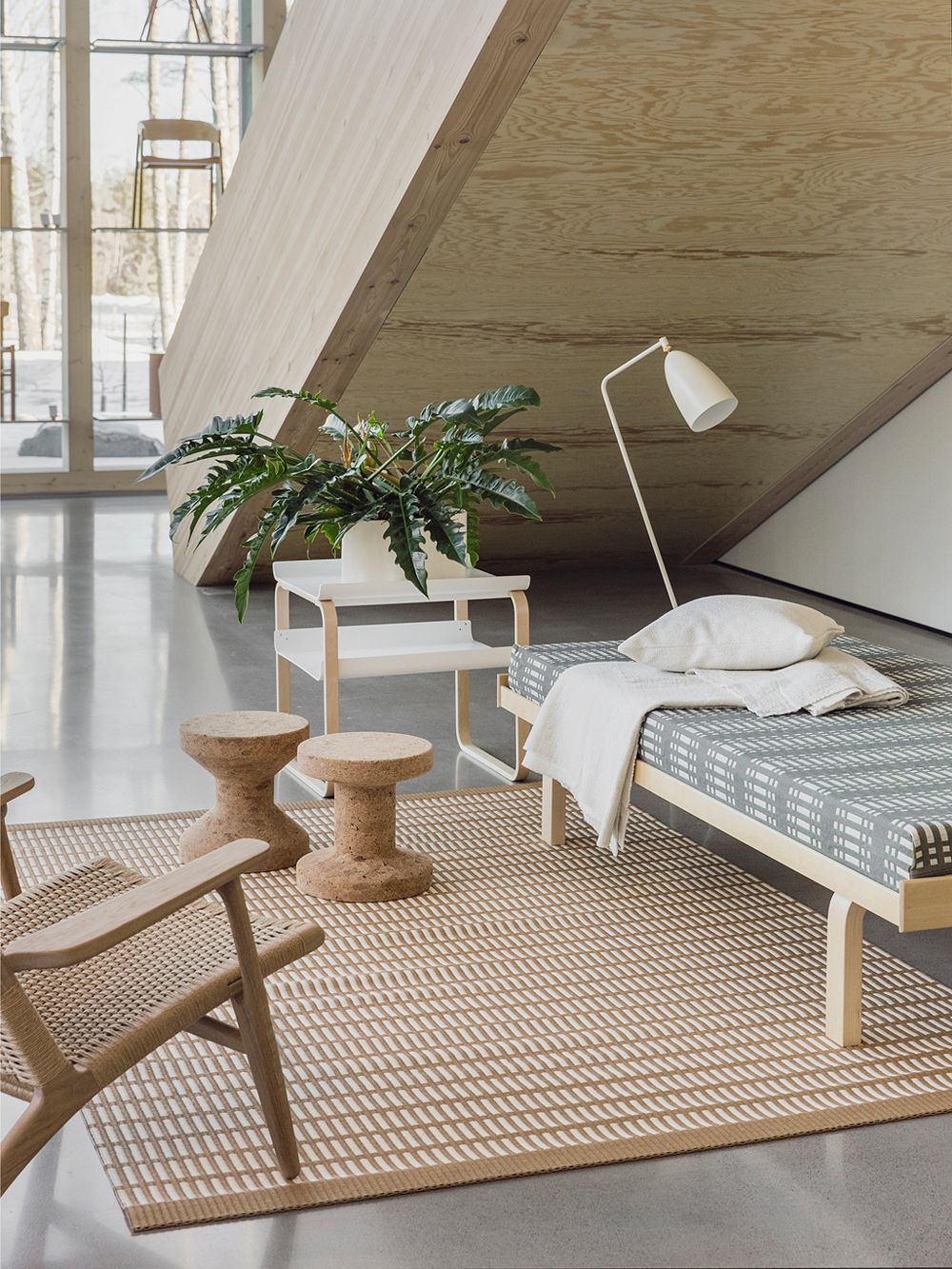 "THE EXHIBITION OF DESIGN ITEMS in our showroom has just changed, with a wealth of exciting new spring arrivals as well as old favorites in inspiring new colors.
Our new exhibition is a feast of light spring tones, small dashes of color, wonderful natural materials, and bold glass and stone surfaces. We want to inspire and encourage vigorous melding of different elements, as this often leads to the most interesting and distinctive decor solutions. For instance, relaxed linen adds warmth to cool marble, a restrained glass surface highlights dark walnut, and bright color accents can really bring a gray-toned living room suite to life. The contrasts allow different shapes and materials to come into their own beautifully."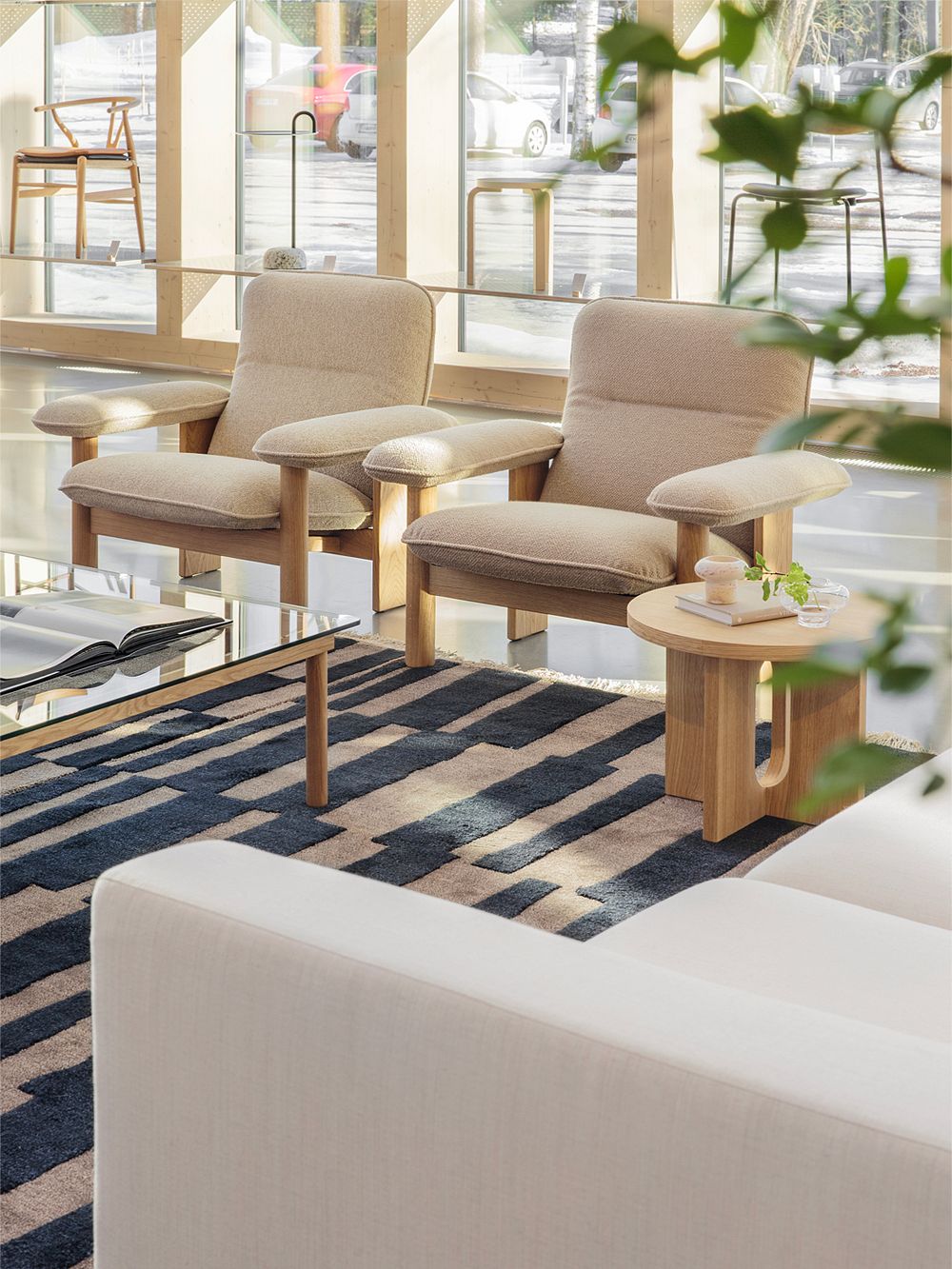 To the 1970s and back
In our showroom, the return to the seventies is reflected in the color palette and straightforward designs. The sturdy and comfortable Brasilia lounge chair evokes the atmosphere of that eventful decade. The stylish solid wood frame balances the plush upholstery. Menu's latest chair is also available in a dark stained finish as well as in natural oak.
The Brasilia lounge chair is just the thing for reading or watching TV in the utmost comfort, and the accompanying footstool rounds out the experience. In addition to homes with a seventies feel, the chair is perfect for modern new homes with large windows, and pairs excellently with wood and concrete.
• Menu's Brasilia lounge chair >
• All armchairs >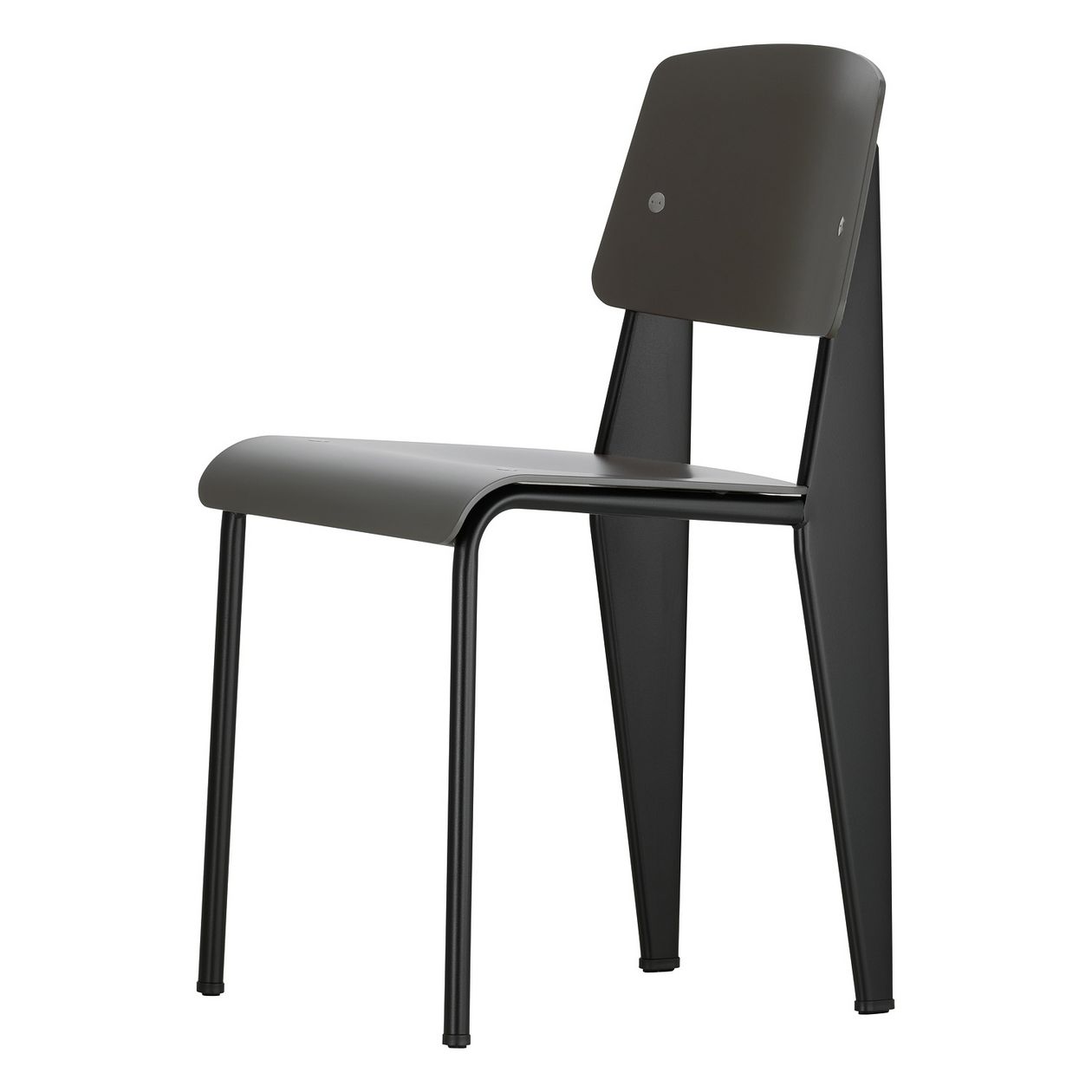 The next big thing?
We're now seeing a transition from soft beige tones and rounded shapes towards sharper and more geometric designs. Those who are ahead of the pack on this front are adding bright accent colors, angular shapes and contrasts, but the stark geometry and black and white of the early 2010s are now much softer.
"Vitra's Standard chair is firmly established as one of the genuine classics."
The Standard chair, designed by Jean Prouvé, dates back to 1934 and is firmly established as one of the genuine classics. A favorite of design professionals, it has lately been showing up in inspirational photos perhaps a little more often than usual, and is likely to become increasingly popular among consumers too. The chair is fabulously comfortable to sit on, and fits beautifully with both square and round tables. In addition to the metal and plastic combination version on display in our showroom, the chair is also available in an all-wood version.
• Vitra's Standard SP chair >
• All dining chairs >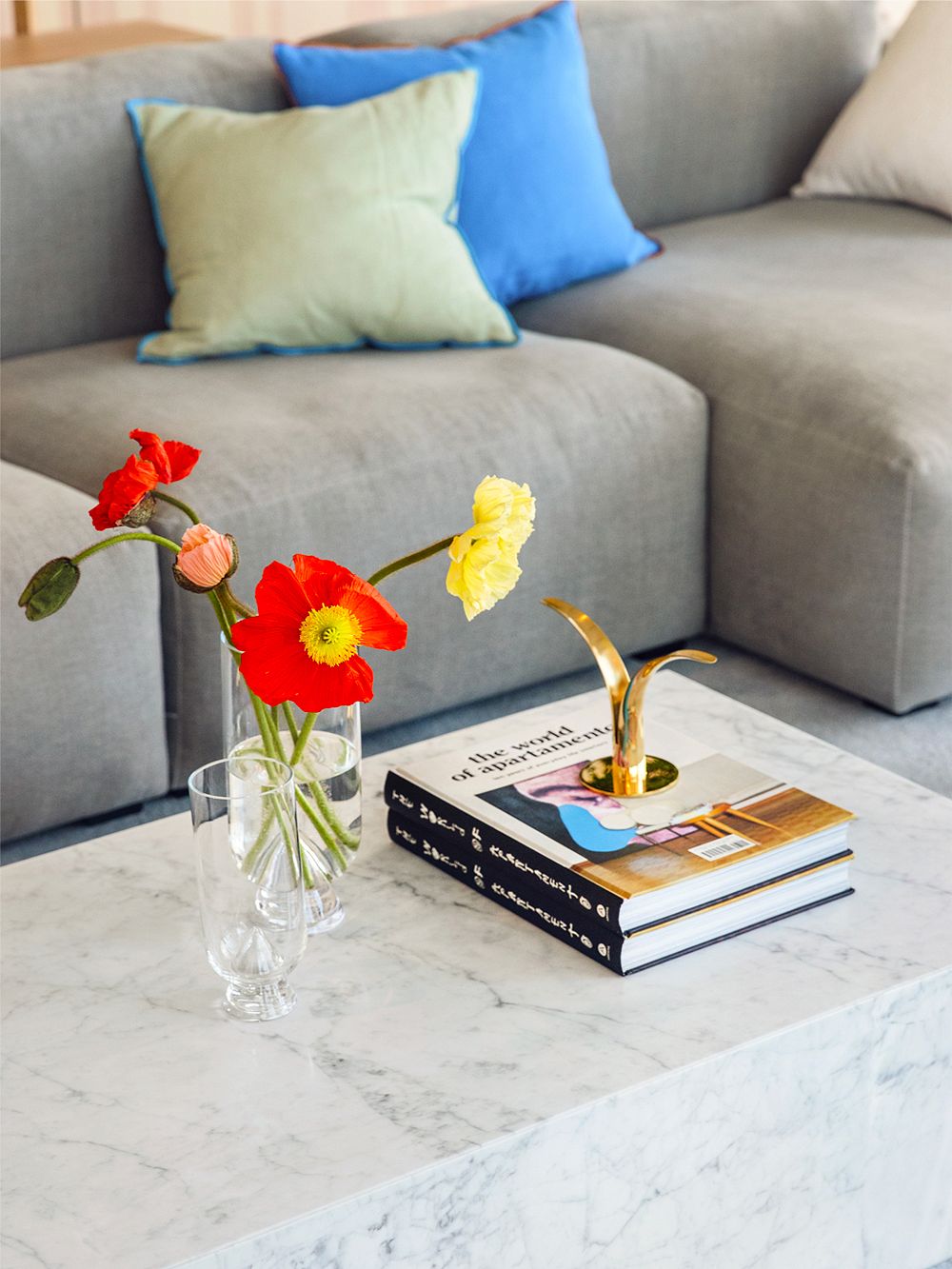 Say it with flowers
Spring is one of the best seasons for cut flowers. There's already plenty to choose from, and the range of options will be abundant by late spring. The graceful AYTM Glacies vases are a sculptural accompaniment to all kinds of spring flowers. Our favorites right now are multi-colored poppies, but a simple vase also looks great with just a simple green branch.
A geometric vase is also a lovely gift idea – it looks stunning even empty, and the shape lends itself well to many different styles.
• AYTM's Glacies vase >
• All vases >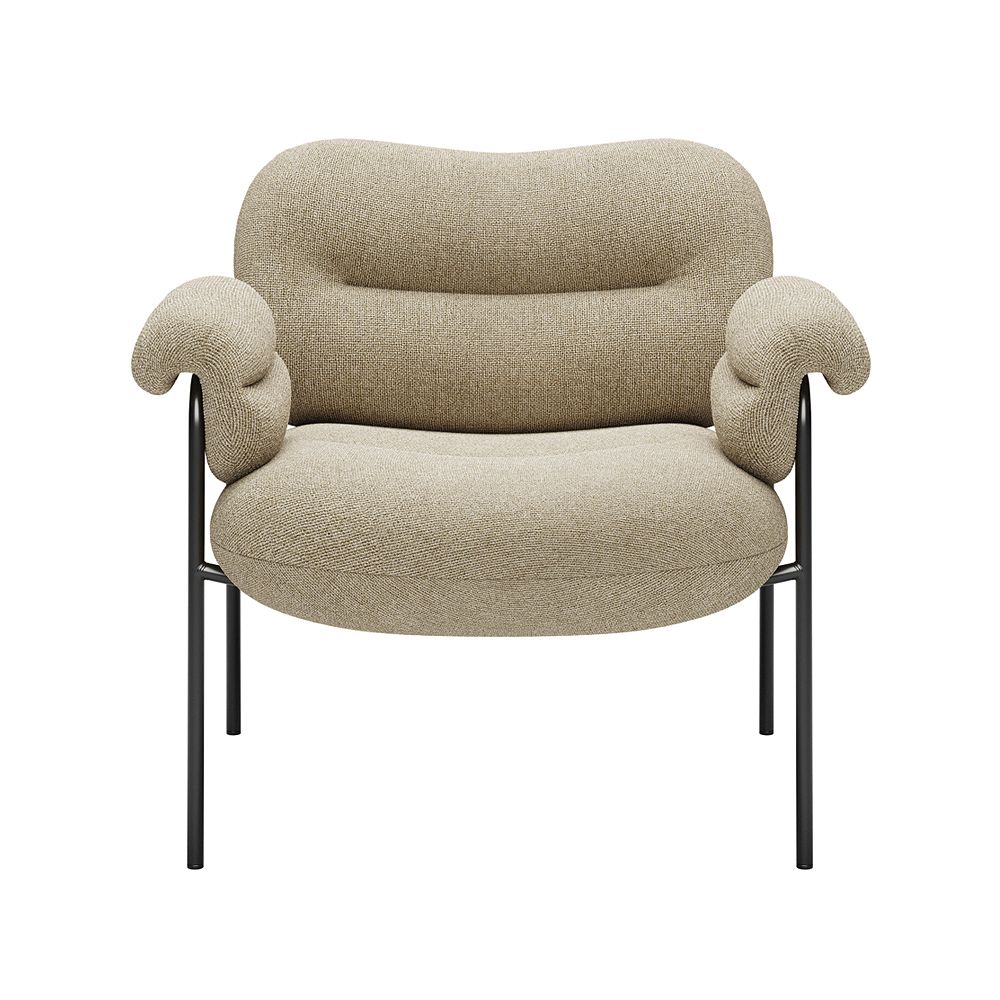 Slender comfort
The current armchair trends offer something for everyone, with plenty of light and slender options alongside plusher designs. Choosing a more compact design certainly doesn't mean you have to compromise on comfort. A good quality armchair is comfortable to sit in regardless of whether it's slender or plush.
The new exhibition in our showroom includes Fogia's popular Bollo chair. Slender and quite low, the tubular framed chair is a great option for a slightly smaller living room. Its soft padding guarantees comfort, and it's our new favorite!
• Fogia's Bollo lounge chair >
​​​​​​​• All armchairs >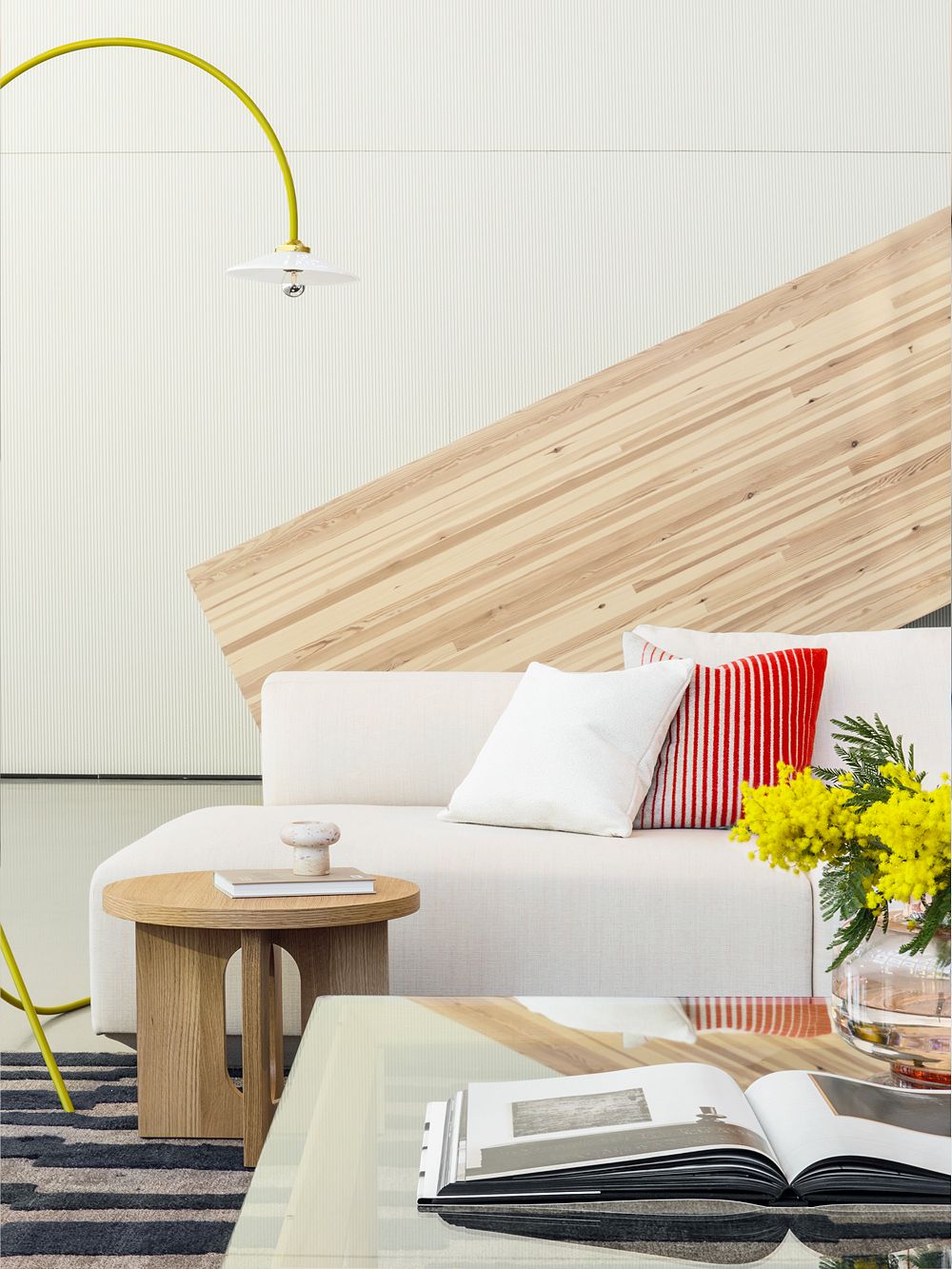 The wonders of wood
Wood is one of the most important design elements this spring. The most popular wooden elements at the moment play with different shapes and proportions, with a sculptural character and simplicity going hand in hand.
"Menu's Androgyne tables can be used for a variety of purposes, for example as side tables or bedside tables."
The Danish company Menu has expanded its popular Androgyne range. They have now launched all-wood tables alongside their metal versions. The Androgyne tables can be used for a variety of purposes, for example as side tables or bedside tables. In addition to timeless oak, the table is available in walnut, with a tabletop made of Kunis Breccia stone for the height of elegance.
• Menu's Androgyne side table >
​​​​​​​• All side tables >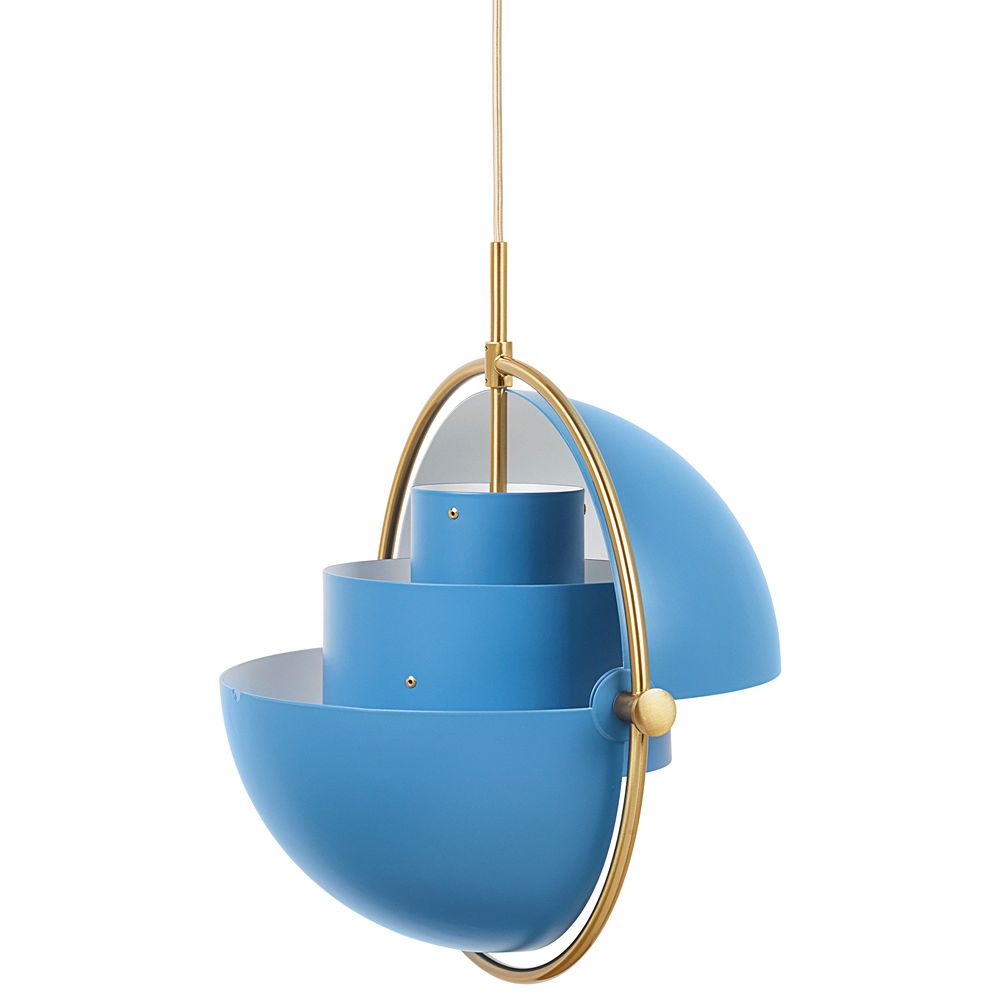 A lighting classic
GUBI's Multi-Lite lamp simply breathes the 1970s, but is also very much of the present day. Designed in 1972, it is a sound choice especially for dining tables and coffee tables. It also makes an excellent eye-catcher, for example above a flight of stairs. The pendant lamp is available in two sizes, and is also a great choice as part of a grouping of lamps.
The lamp's appearance changes depending on the position in which the two movable shades are placed. This also makes it easy to control the direction of the light. For our showroom, we chose a Multi-Lite lamp in an up-to-the-minute bright blue, which brings an alluring twist to this design classic.
• GUBI's Multi-Lite pendant >
​​​​​​​• All pendant lamps >
---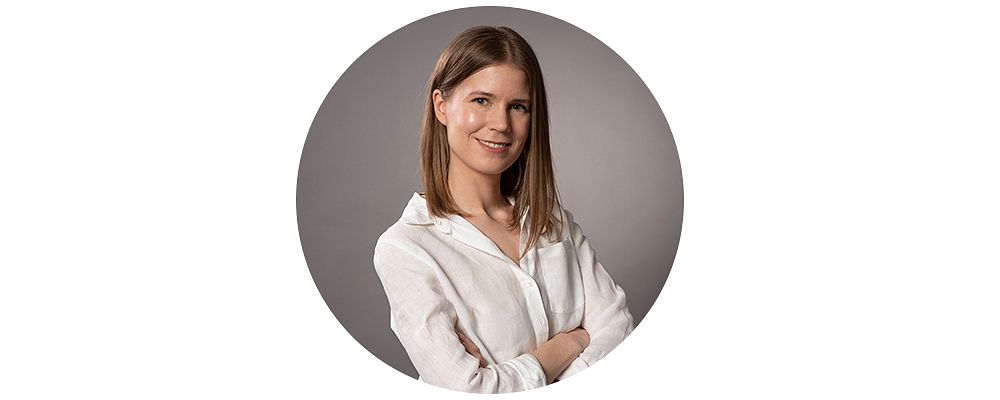 Interior architect Maija Rasila picks the most inspiring products, objects and issues of the month from novel and classic items. Modern Scandinavian style can be spiced up with plenty of details, surprising colors and personal touches.
---
See also:
• Finnish Design Shop's Showroom >
Text: Maija Rasila Photos: Suvi Kesäläinen and manufacturers