Summer home decor trends are all about mellow tones of rattan, wood, and fresh shades of blue and yellow. We chose six favorites from Finnish Design Shop's Summer Shop. Take a look at our new inspirational images for an invigorating dose of Nordic Happiness!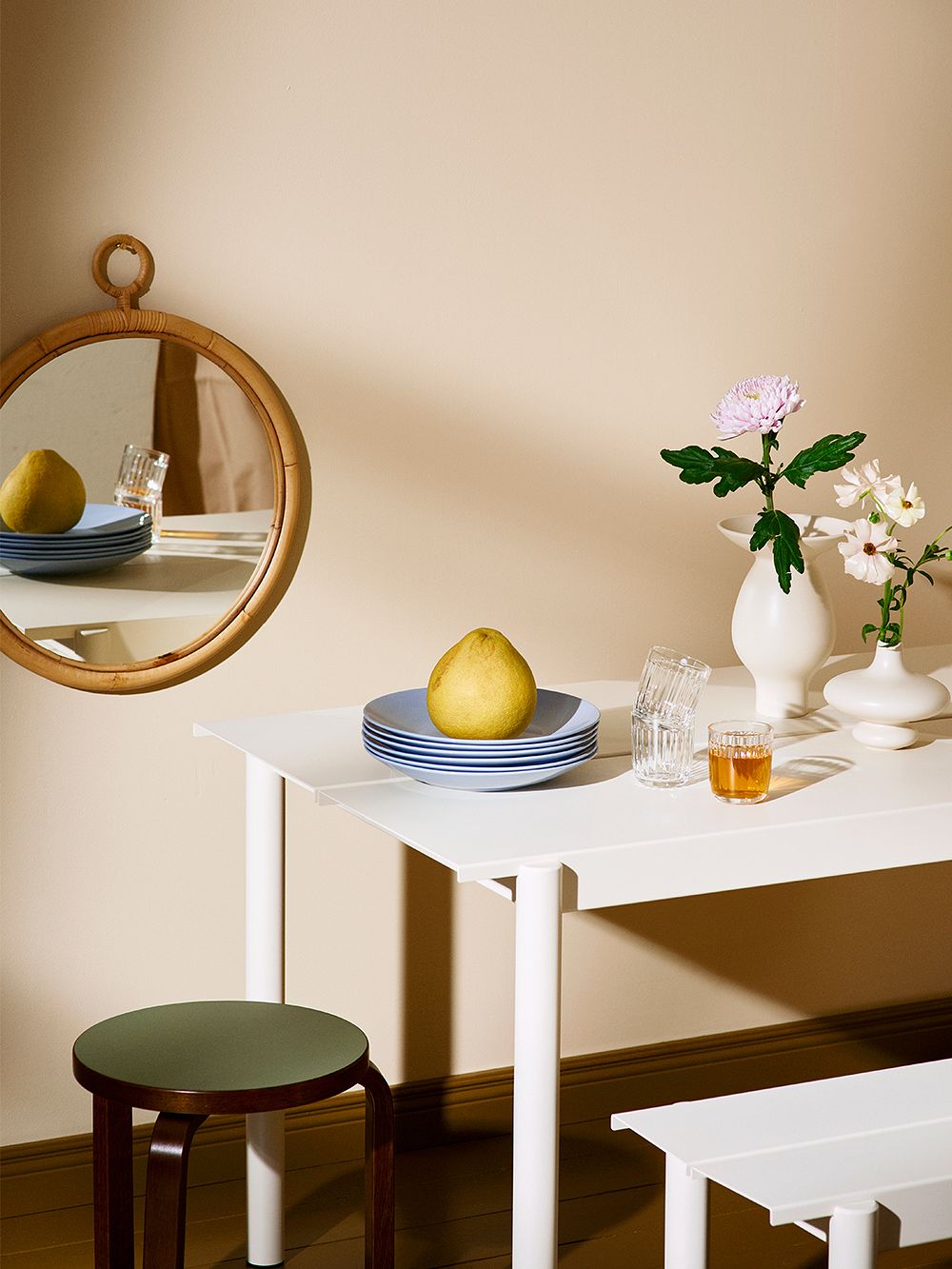 Arabia: KoKo plate
Even if blue skies are bundled up under a thick cloudy cover, Arabia's KoKo plates in a mouth-watering blueberry milk shade will brighten up the day. Designed by Kati Tuominen-Niittylä and Kristina Riska, the KoKo collection is a charming combination of a modern, minimalist form and exuberant colors.
• Arabia's KoKo plate >
• All tableware >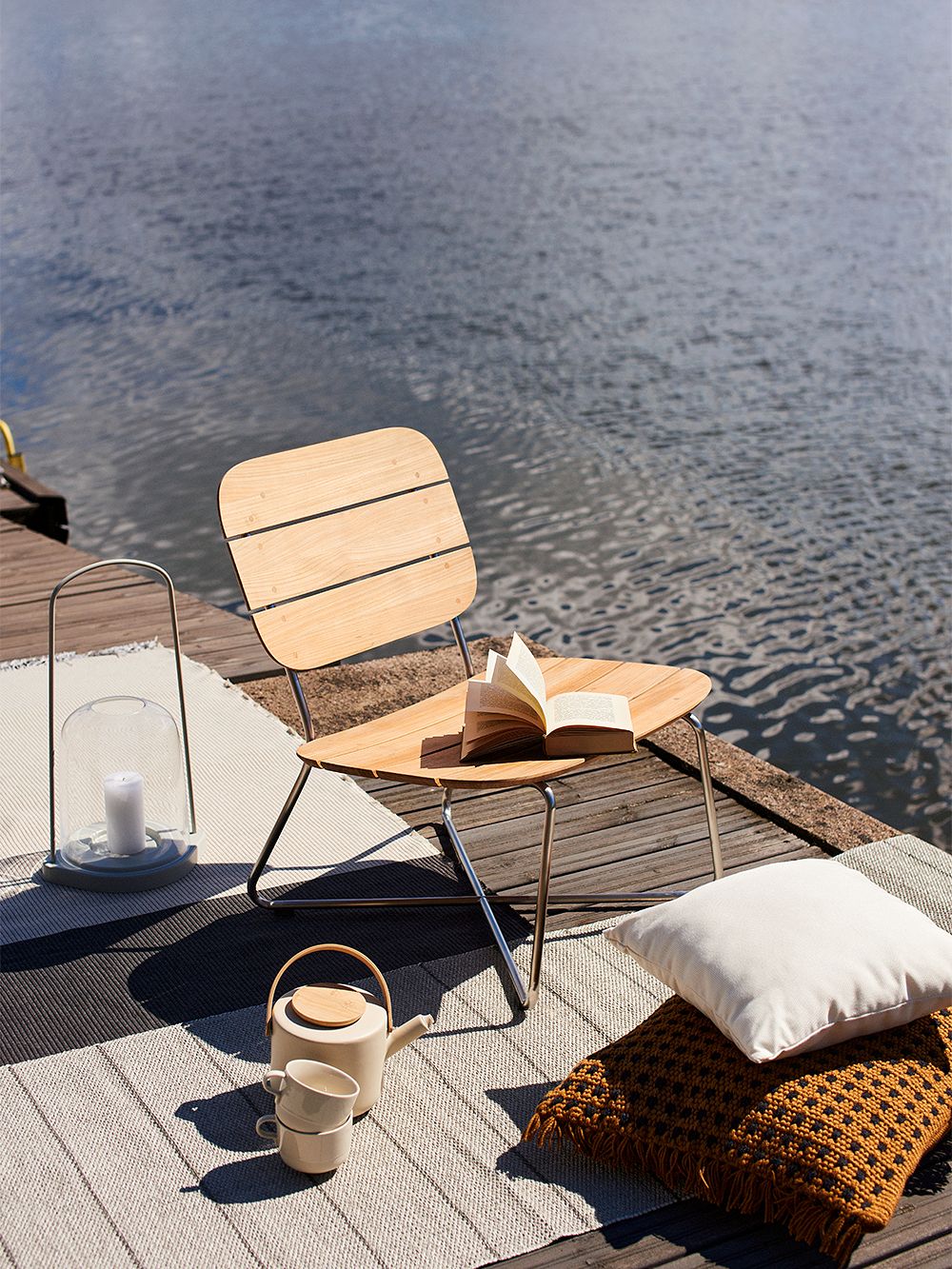 Skagerak: Lilium lounge chair
When the sun is out again, it's time to grab your afternoon tea to go and create a delightful waterfront reading nook. Designed by Bjaerke Ingels Group in collaboration with Skagerak, the Lilium lounge chair features a warm shade of trendy teak wood and soft, rounded shapes inviting relaxation.
• Skagerak's Lilium lounge chair >
• All Lilium outdoor furniture >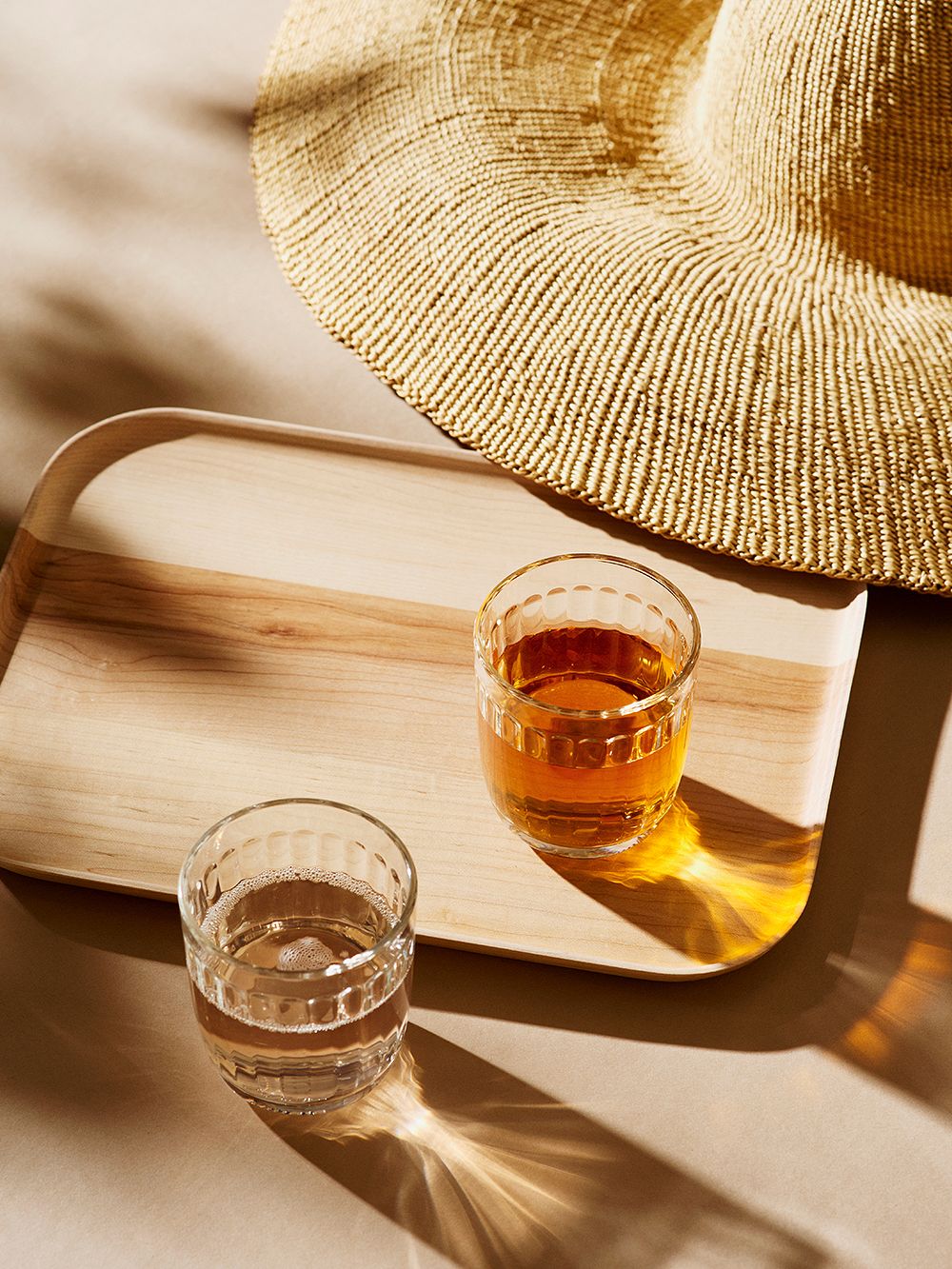 Iittala: Raami tumbler
Sweltering heat calls for a refreshing drink in the shades. Iittala's Raami tumblers are designed by Jasper Morrison, and their simple yet intriguing form makes them a perfect companion for all occasions from fine dining to a Monday morning breakfast with the kids.
• Iittala's Raami tumbler >
• All drinkware >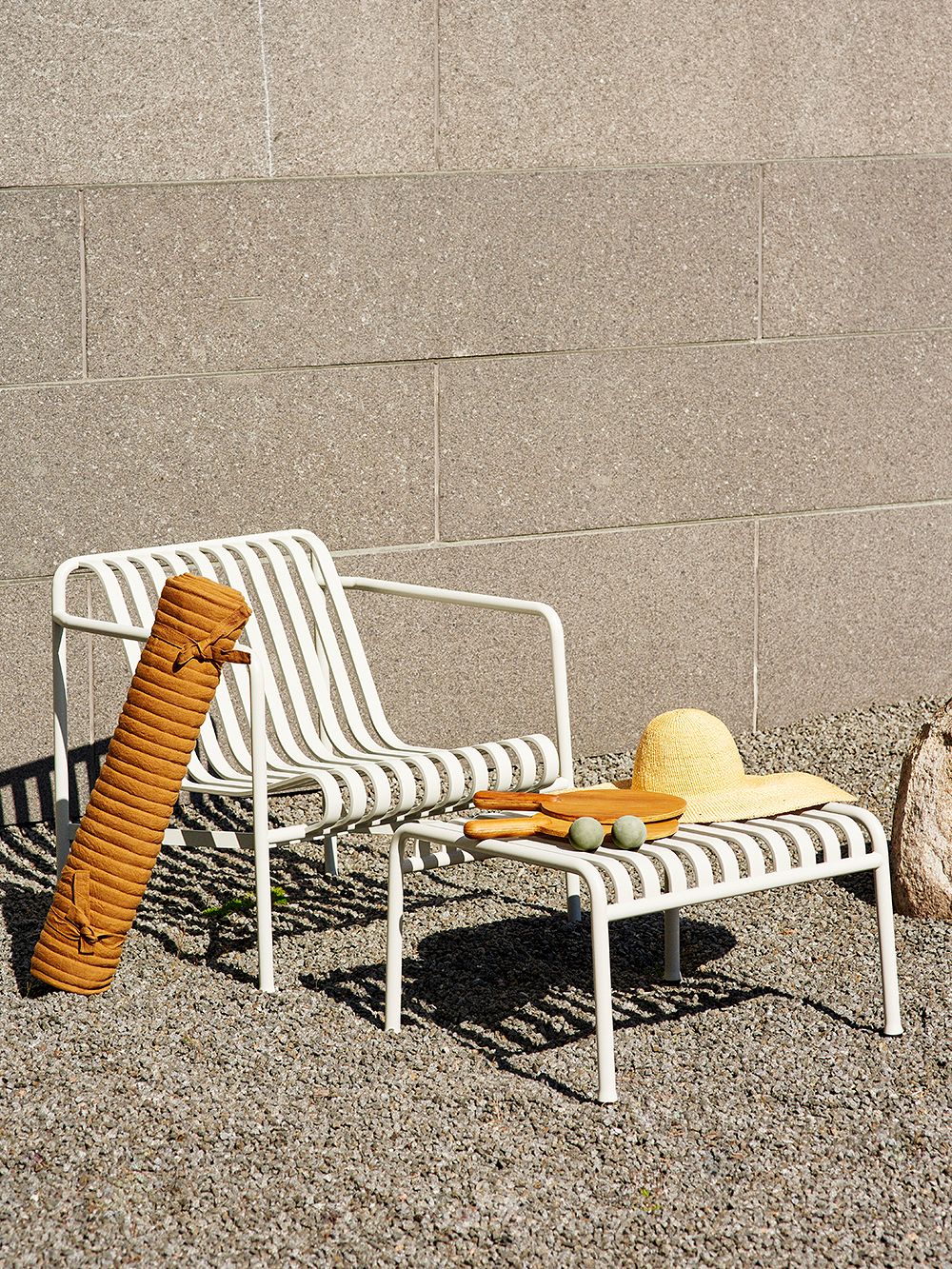 Hay: Palissade lounge chair
Days in the sun are spent playing games and sports in the garden. Although half time breaks might end up turning into naps in Hay's Palissade lounge chair. Designed by Ronan and Erwan Bouroullec, Hay's refined Palissade collection is as perfect indoors and out.
• Hay's Palissade lounge chair >
• All patio furniture >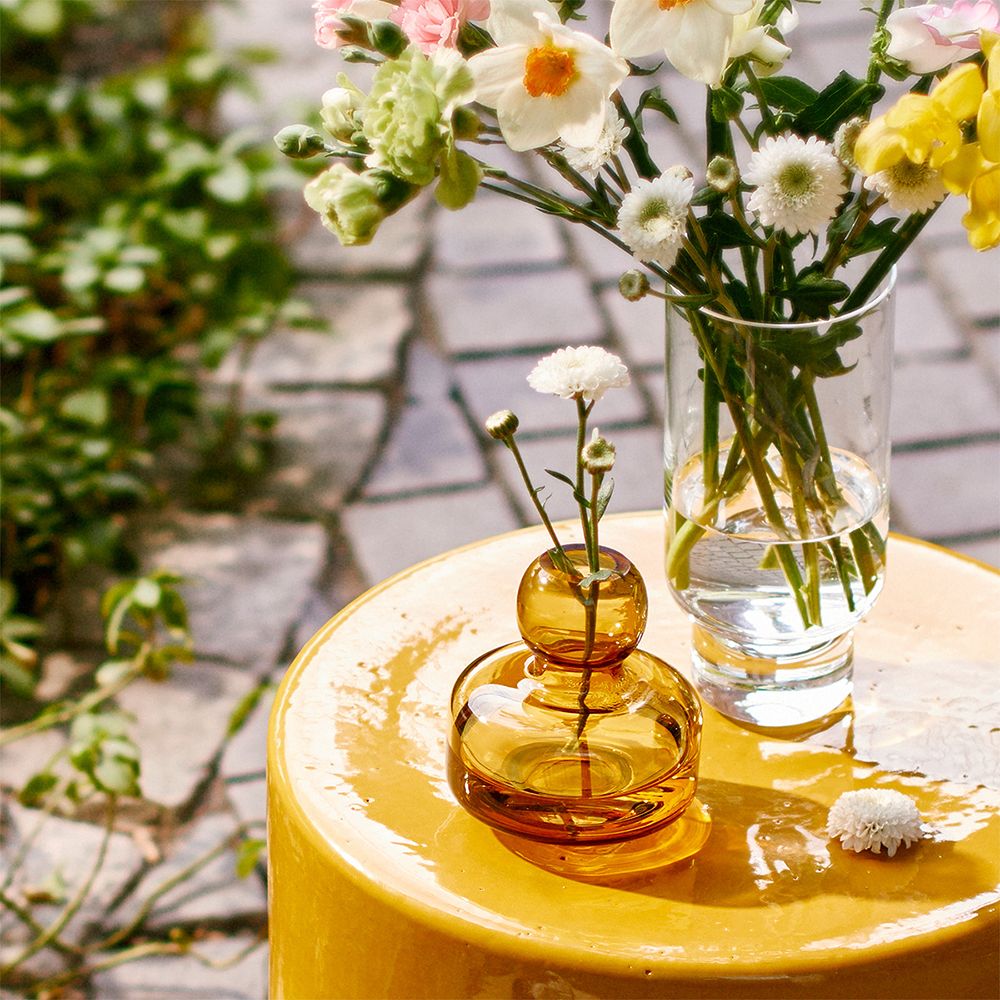 Marimekko: Flower vase
Nothing says summer like fresh flowers. Marimekko's Flower vase designed by Carina Seth Andersson is perfect for tiny bouquets of wildflowers and small branches. The gorgeous vase is made from mouth-blown glass and its sweltering amber shade brings in a bit of sunshine even on rainy days.
• Marimekko's Flower vase >
• All vases >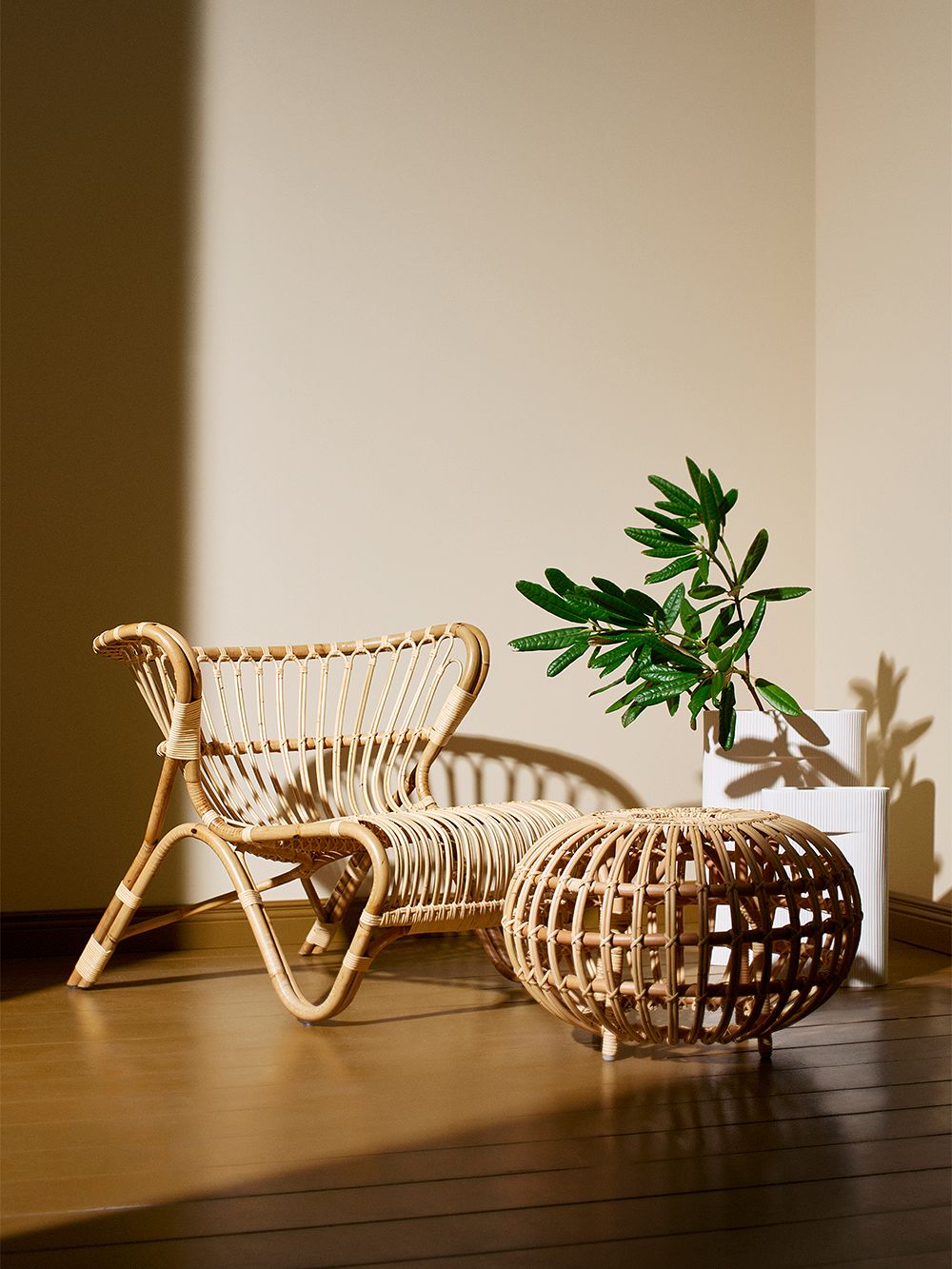 Sika-Design: Fox lounge chair
The warm and light-weight feel of rattan brings summer indoors. The Fox lounge chair by Sika-Design is part of their Icons collection, featuring classic designs in rattan. The beautifully curvy Fox chair was designed by Danish architect Viggo Boesen in 1936.
• Sika-Design's Fox lounge chair >
• All rattan furniture >
More summer decor inspiration:
• Summer Shop at Finnish Design Shop >
Text: Mira Ahola Images and videos: Otto Virtanen Styling: Hanna-Katariina Mononen