Make long weekends and holidays spent at the lodge feel extra cozy by updating your summerhouse with fresh details. We chose seven products to make days at the cabin even more memorable!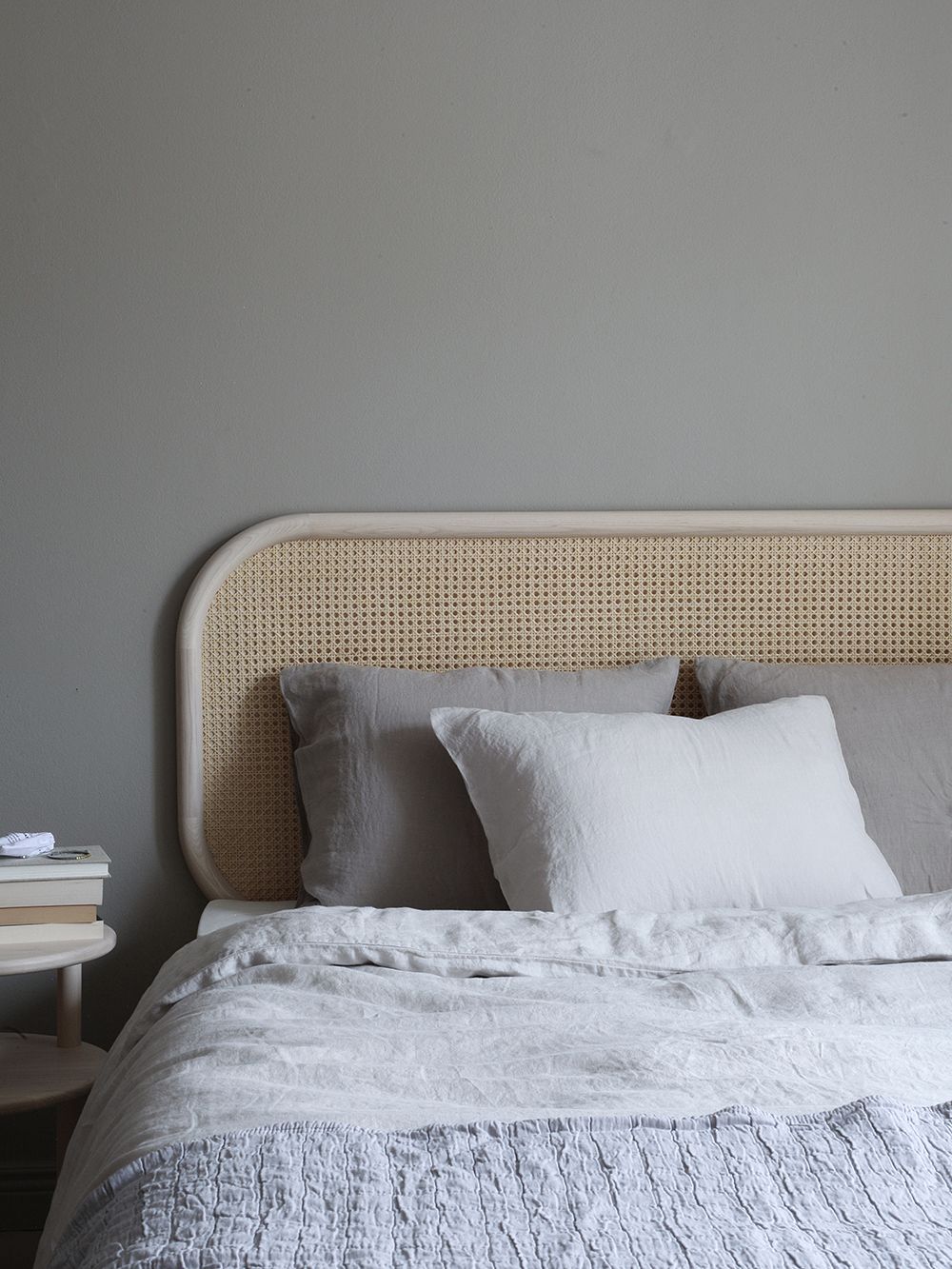 1. Matri: Linnea linen duvet cover
It just might be that Matri's Linnea linen duvet covers were specially designed for dusky summer nights: the high-quality linen feels cool and dry against the skin after days in the sun but keeps you cozy and warm as rainy afternoons turn into chilly nights. The long-lasting linen becomes even more luxuriously soft as it matures, with tiny little wrinkles adding character.
• Matri's Linnea linen duvet cover >
• All bed linen >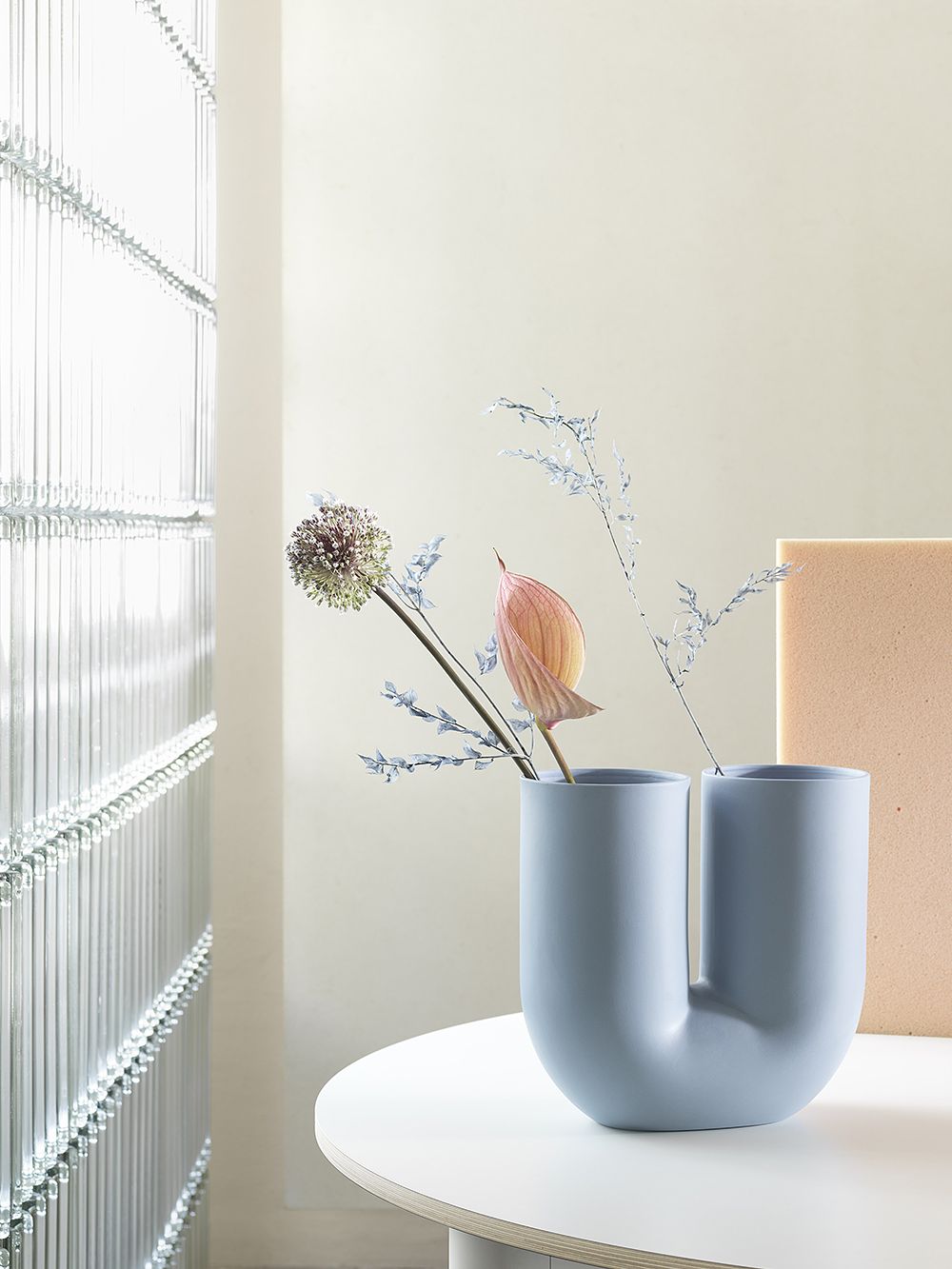 2. Muuto: Kink vase
Muuto's Kink vase features a quirky, modern form perfect for bouquets of wildflowers. Designed by Earnest studio, the one of a kind vase is also a fun stand-alone decor element and its beautiful sky blue hue brightens up even the cloudier days.
• Muuto's Kink vase >
• Read more: Earnest Studio creates bold silhouettes and contemporary functionalism >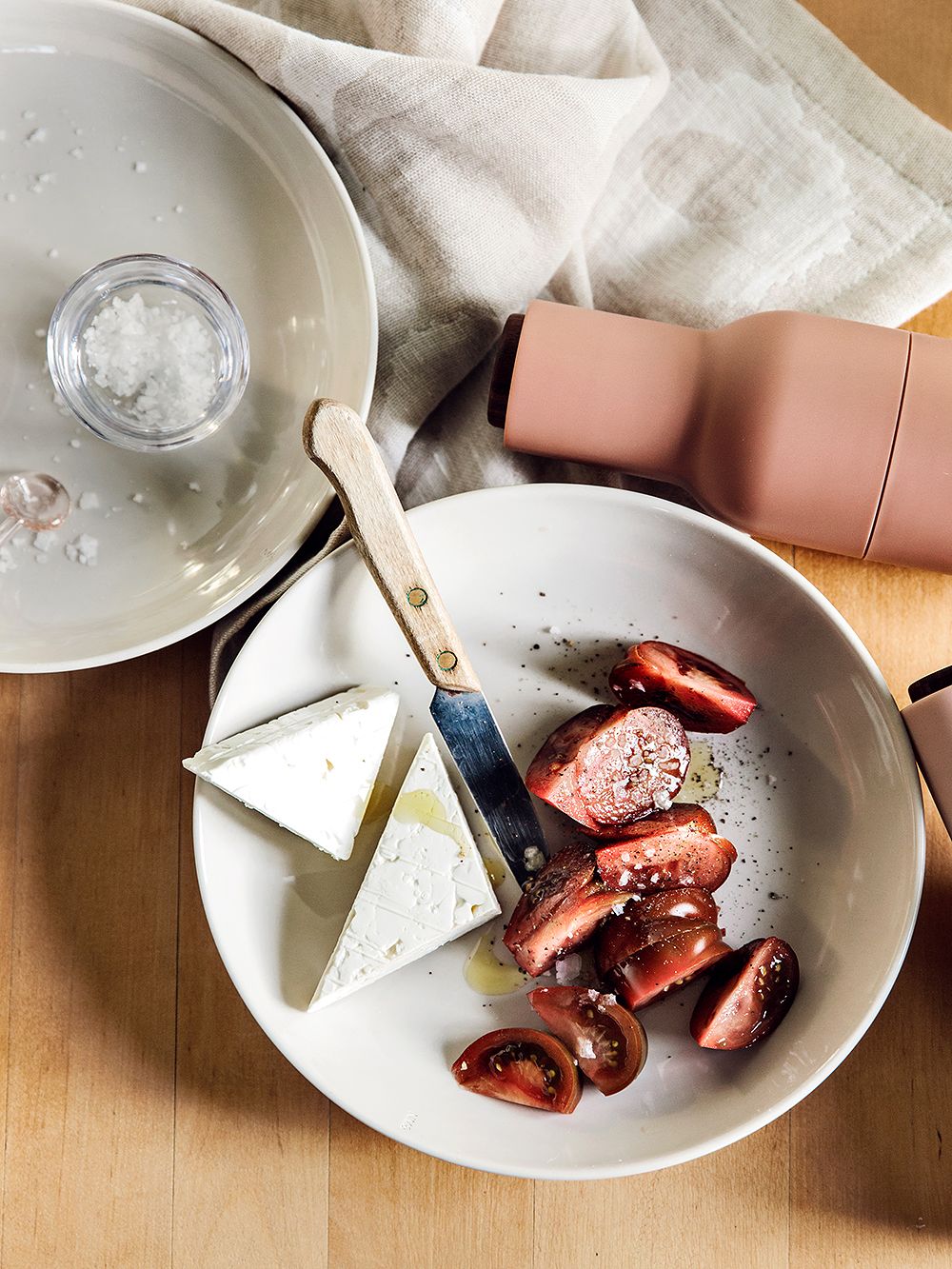 3. Menu: Bottle Grinder set
The summer house dining room is never in one place: breakfast is casually enjoyed in bed, the lunch at the beach, dinner is prepared by the fire, and evening snacks are served by the table, gazing at the slowly setting sun. Designed by Norm Architects, Kasper Rønn and Jonas Bjerre-Poulsen, the Bottle Grinder spice mills are easy to carry from one delicious adventure to another and their sweet summer shade makes them even more enjoyable.
• Menu's Bottle Grinder set >
• All kitchenware >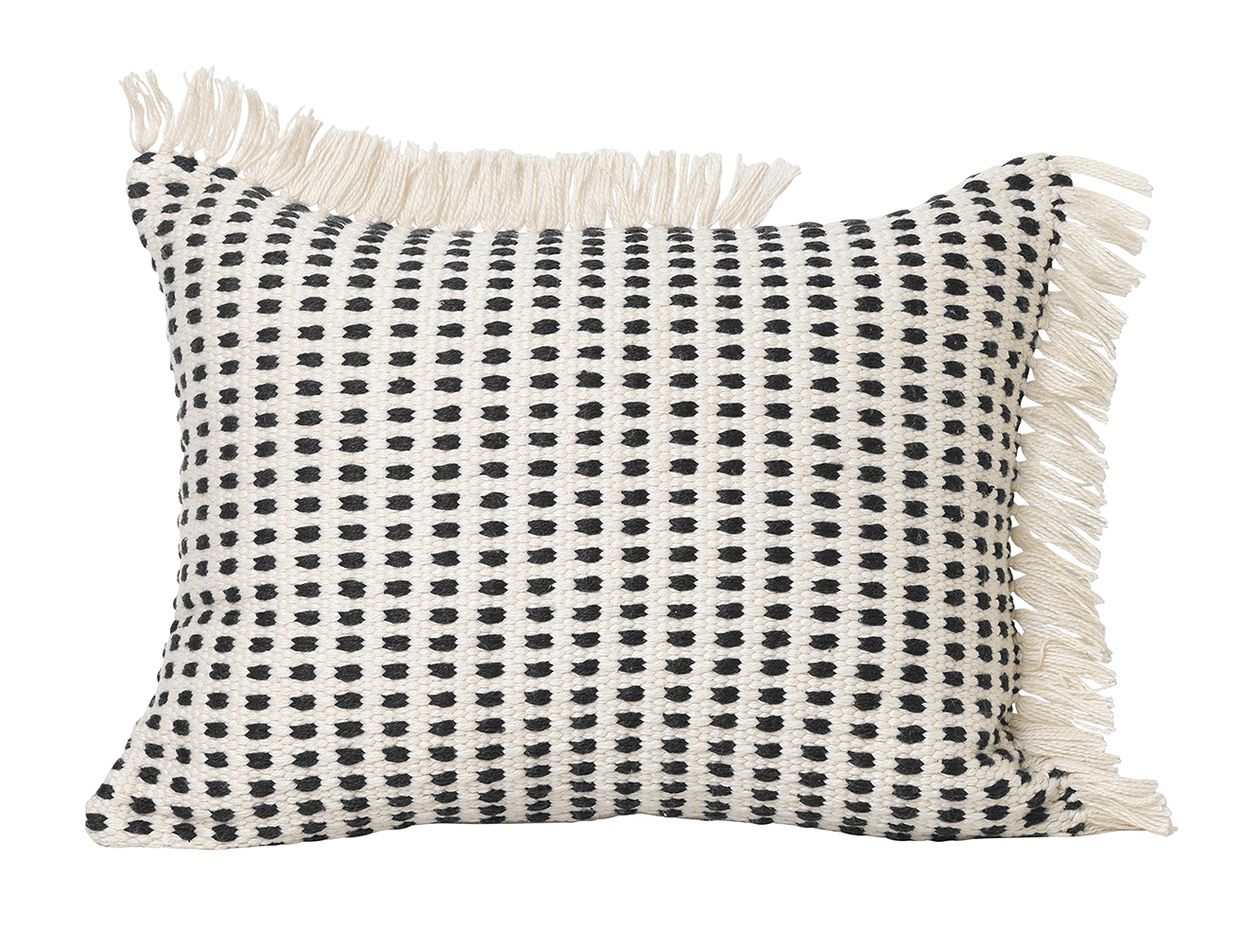 4. Ferm Living: Way cushion
Don't be fooled by the soft cotton-like feel of Ferm Living's Way cushion: it is in fact made from recycled plastic bottles! The crisp graphic print and the asymmetric fringes of the Way cushion lend the lodge a refreshing, relaxed feel but it is also suitable for the garden or terrace, or a quick nap on the beach.
• Ferm Living's Way cushion >
• All cushions >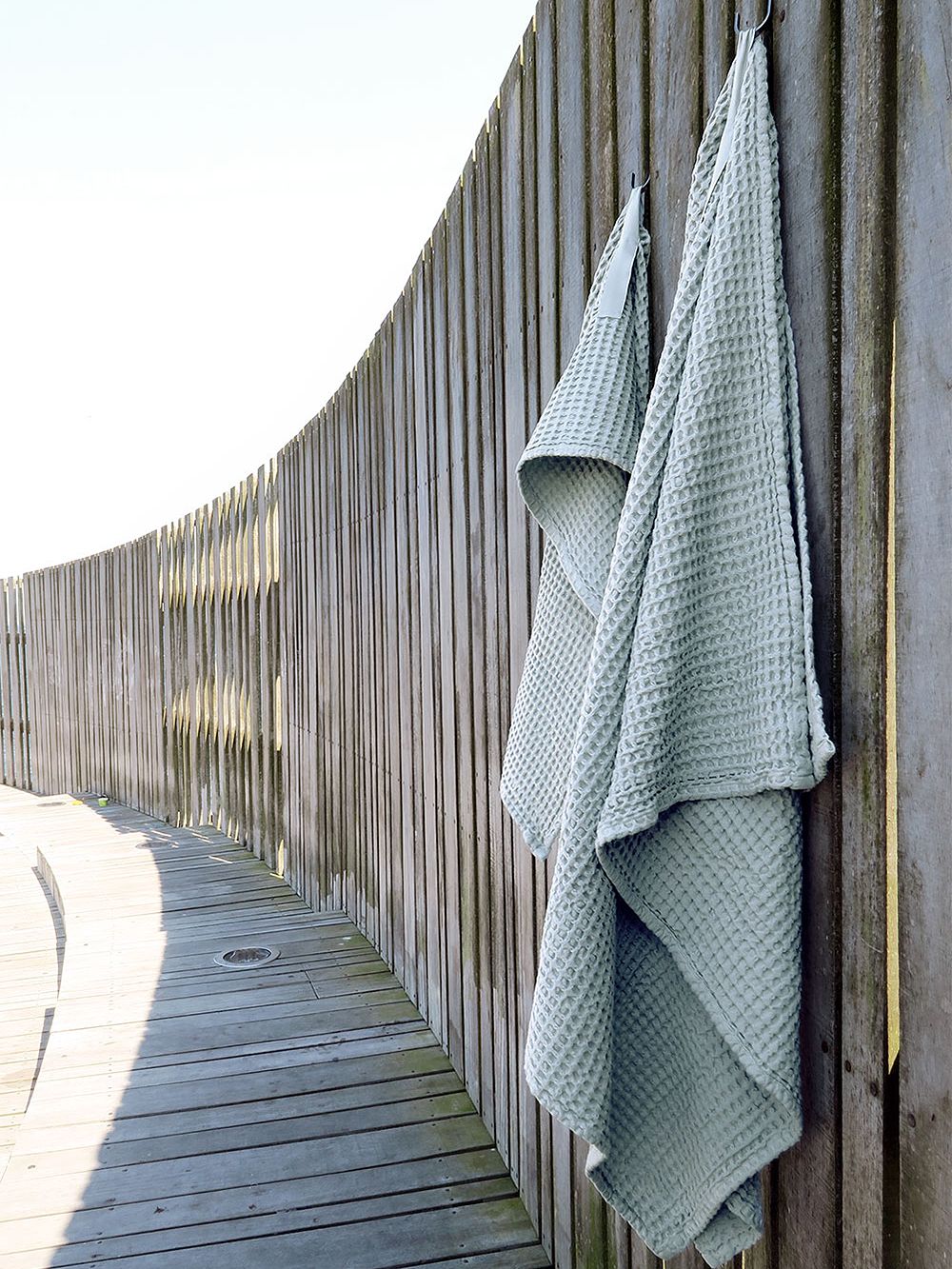 5. The Organic Company: Big Waffle giant towel
Versatility truly is a virtue at the summer house. Wrapping yourself into The Organic Company's Big Waffle giant towel is the perfect finish for a dip in the lake or the sauna, but the lightweight towel can also be used as a fun throw. Or why not take it with you on a picnic!
• The Organic Company's Big Waffle giant towel >
• All bathroom textiles >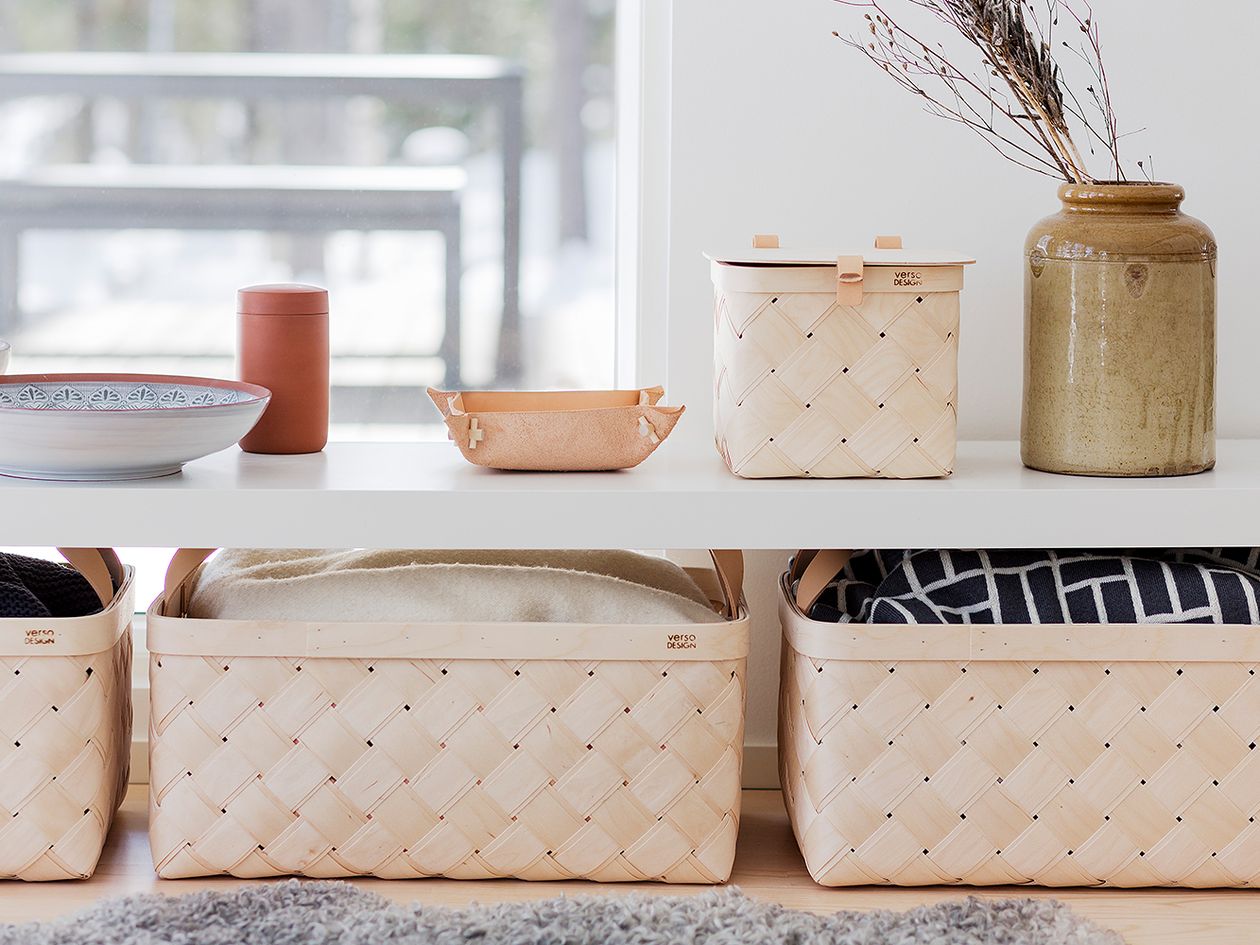 6. Verso Design: Lastu baskets
What is the one thing that connects berry picking at the forest, chopping wood for the sauna, and enjoying sandwiches wrapped in wax paper on a picnic? A traditional wicker basket of course! Verso Design's versatile Lastu collection gives the traditional wicker basket a modern, refined look and features a design for every need from picking mushrooms to storing household items.
• Verso Design's Lastu basket >
• All storage baskets >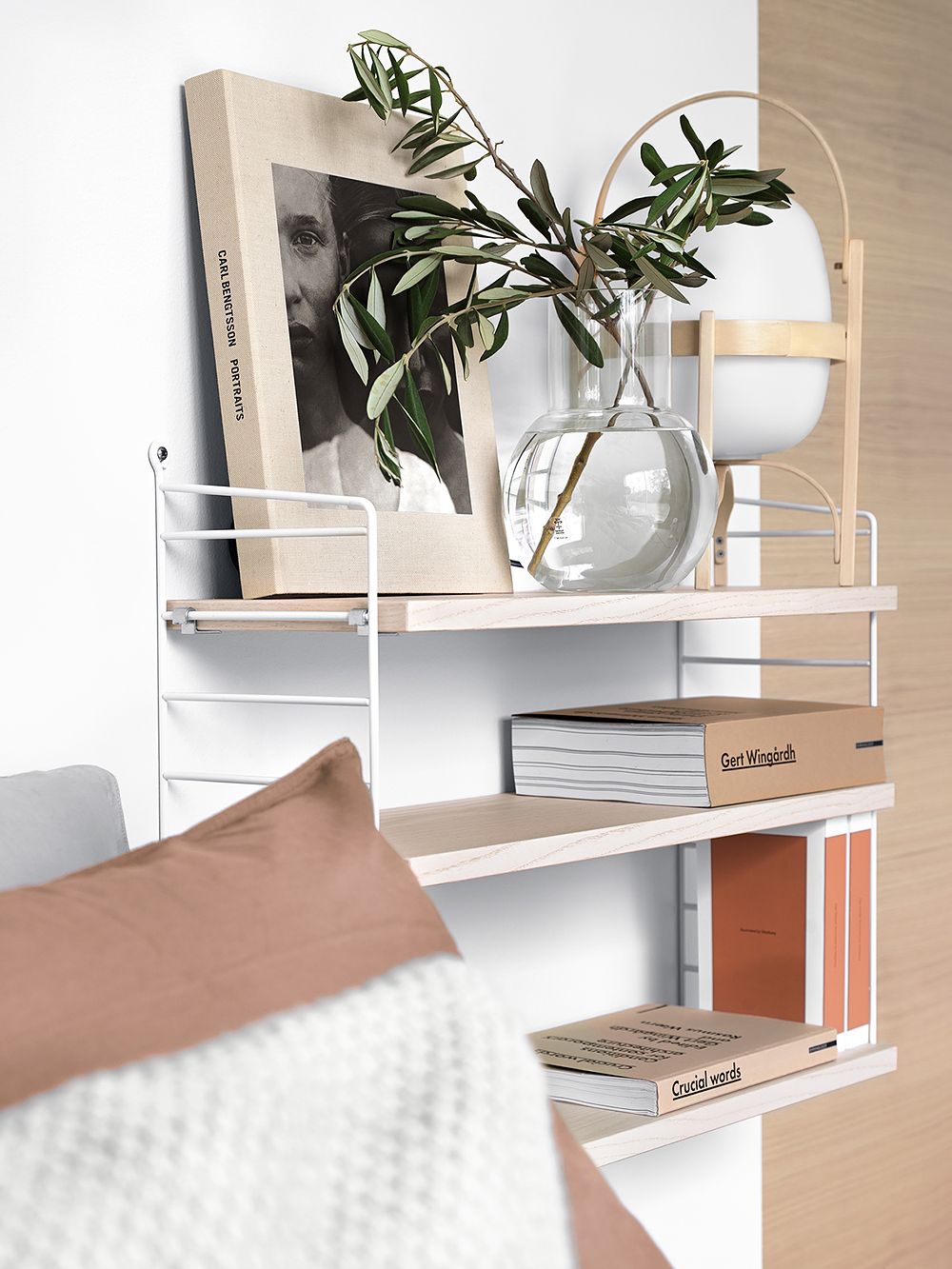 7. Santa & Cole: Cestita Batería table lamp
Fixed lighting might not be sufficient for the unique needs of life in the lodge: the late-night Uno tournaments on the terrace, midnight trips to the outhouse, and rainy days spent under the covers binging on books all require clever, transportable extra light. The flickering glow of a flashlight has character, but Santa & Cole's Cestita Batería lamp with a rechargeable battery is heaps more practical, not to mention beautiful.
• Santa & Cole's Cestita Batería table lamp >
• All lighting >
For more summer inspiration:
• Summer Shop at Finnish Design Shop >
Text: Mira Ahola Images: Suvi Kesäläinen and manufacturers